The vast and rich history of Mexico highly influences the cultural traditions that may be found all around the country. Some Mexican practices varied from area to region since various indigenous peoples inhabited multiple parts of Mexico.
There are a plethora of unique Mexican traditions and festivals celebrated in Mexico that provide a fascinating look into its traditions and customs. Everything from showing respect to their loved ones on Day of the Dead, to more Catholic-based traditions; Mexico celebrates life overall. Below are some of the unique Mexican traditions you can expect to experience when you visit!
1. Día de Los Muertos (Day Of The Dead)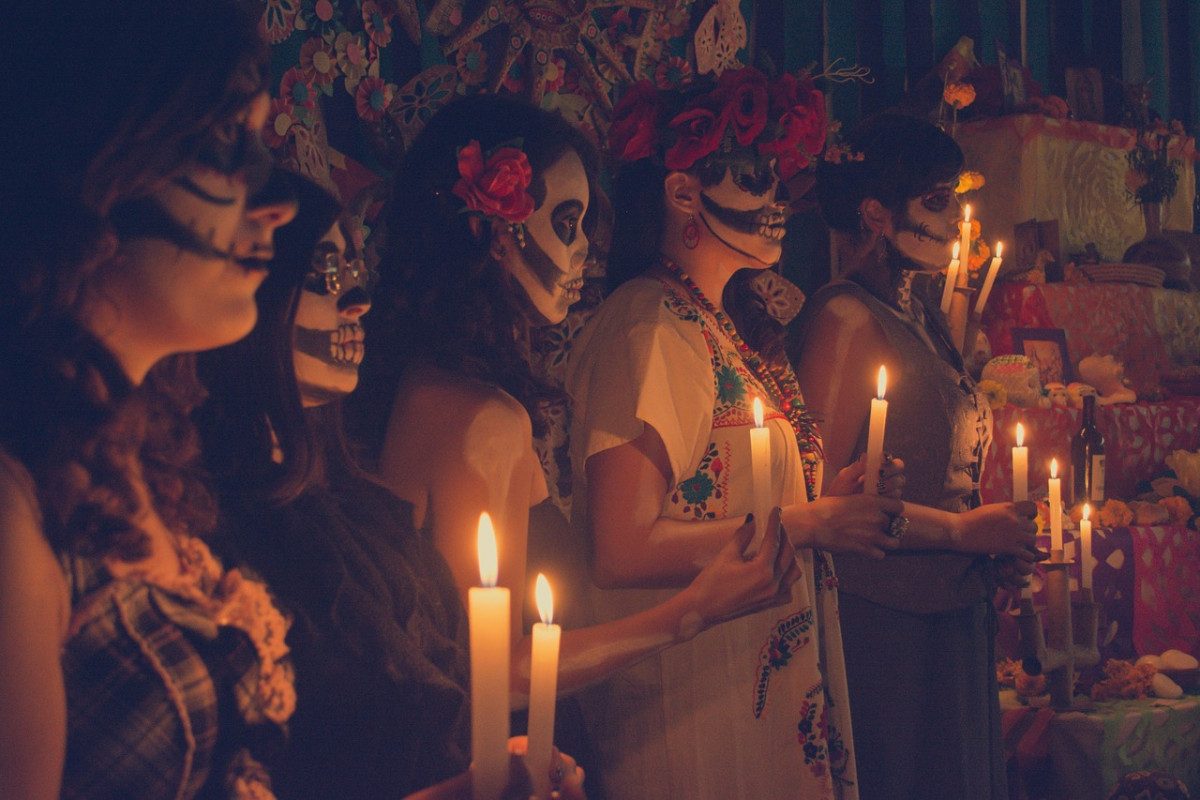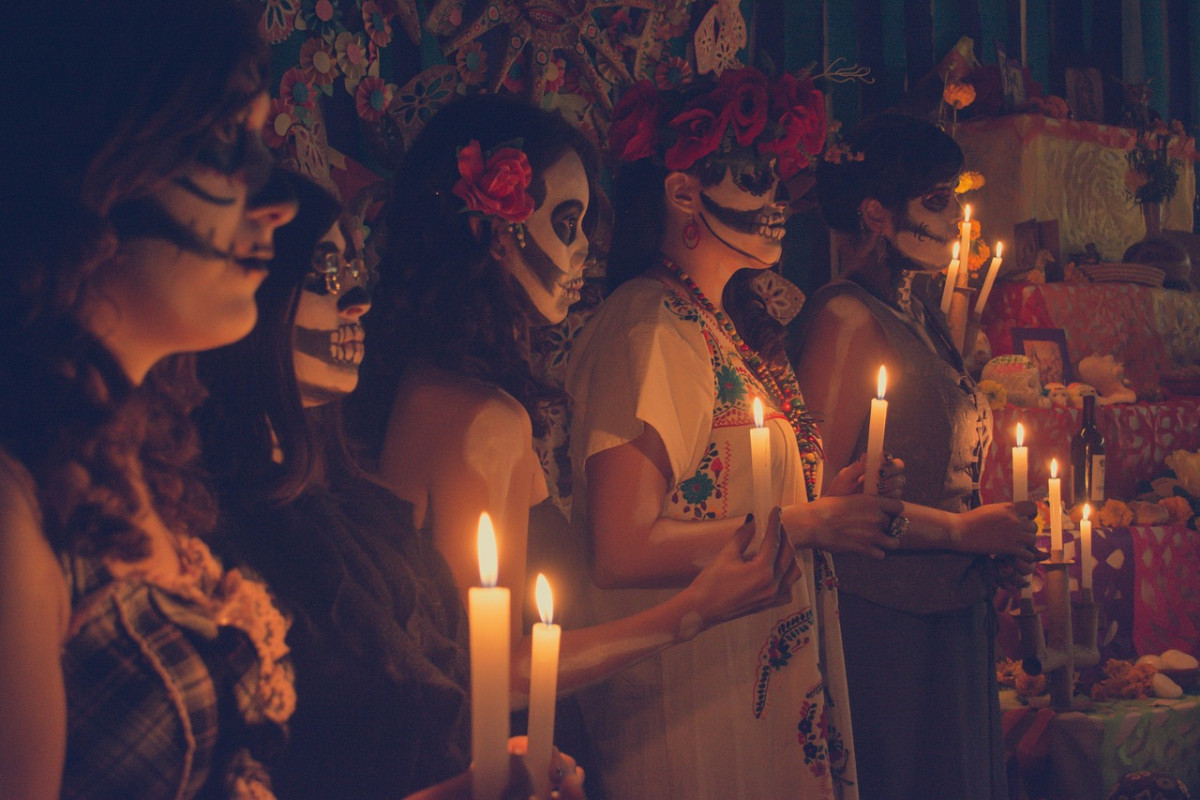 On November 1st and 2nd, a 24-hour-long celebration known as Día de Los Muertos takes place. With altars or ofrendas stocked with mementos of their departed loved ones, people frequently spend the night with their family in their homes and graves.
They prepare the delicacies of their loved ones, purchase their preferred treats, and place relics of their departed family members on these altars. Remember the famous Disney Movie Coco where the kid Miguel goes to the Land of the Dead? It occurs on this Day of the Dead.
The petals of a specific orange flower known as cempasuchil, or Mexican marigold, which is available all over Mexico, are used to assist in directing the spirits of the deceased to their surviving families so they can participate in the celebration that evening.
2. Mexican Siesta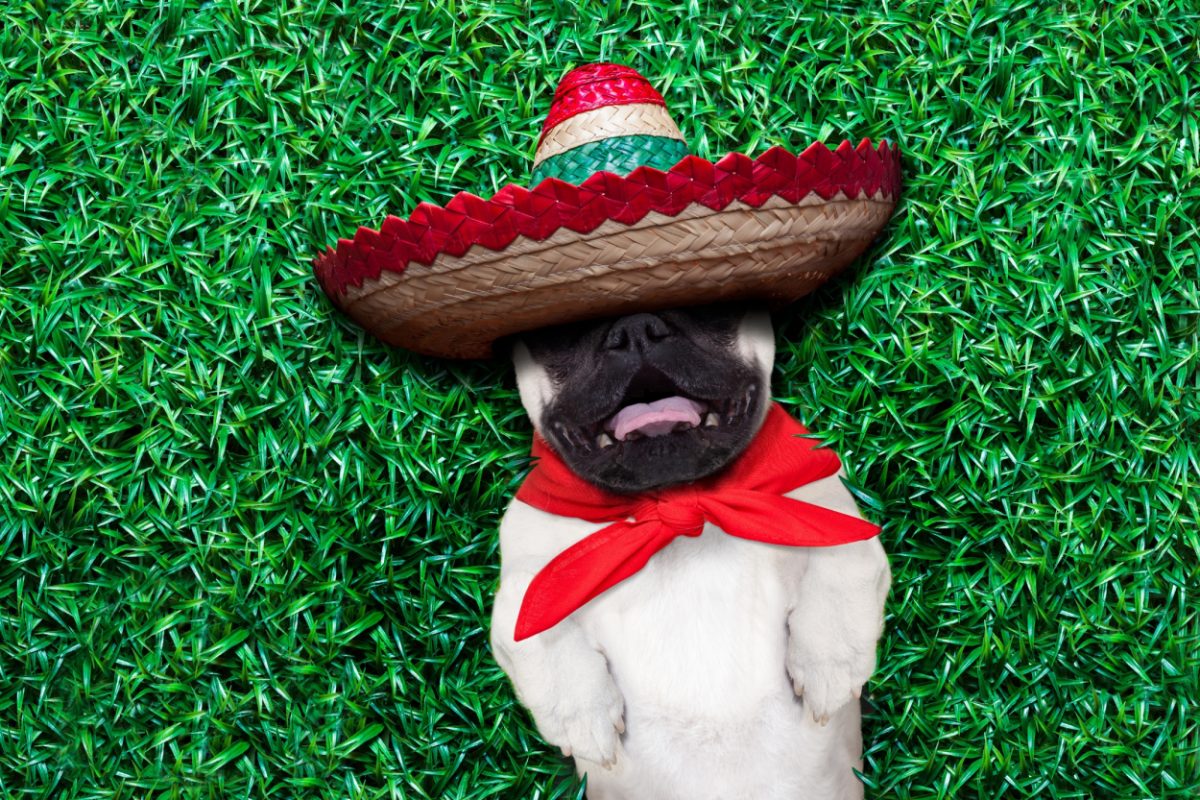 During the Spanish colonial era, the siesta, a regular afternoon nap, was imported to Mexico from Spain. After a substantial lunch, individuals frequently take a siesta to cool off and escape the heat of the day.
There are still numerous areas of Mexico where people take a siesta, especially in the countryside. However, the practice is rare in large cities and other densely populated places.
This is one of the more unique traditions as some would view it more as a routine, but in Mexico, it's tradition to allow a little self-care.
3. Cinco de Mayo
In Mexico, only Puebla, the site of a fight that Mexico battled against Napoleon's French army on this day in 1862, celebrates Cinco de Mayo. Puebla residents commemorate this day with fiestas, parades, and reenactments. You can still visit the Cinco de Mayo forts at other times of the year.
And since 2012, the International Mole Festival has taken place in tandem with the Cinco de Mayo ceremony in Puebla, making food a central theme of the event.
4. Semana Santa and Pascua
Holy week, or Semana Santa, lasts from Palm Sunday to Holy Saturday, the day before Easter Sunday. Many people are making pilgrimages to Catholic sacred sites all around Mexico during this week. Numerous expeditions take place inside large cities or between communities along critical thoroughfares.
Pascua takes place the week after Semana Santa. Due to the fact that bathing in water during this period represents renewal and rebirth, many Mexicans spend the week off and visit beaches and other water-based destinations such as the Riviera Nayit, Tulum or Playa del Carmen .
5. Mexican Piñatas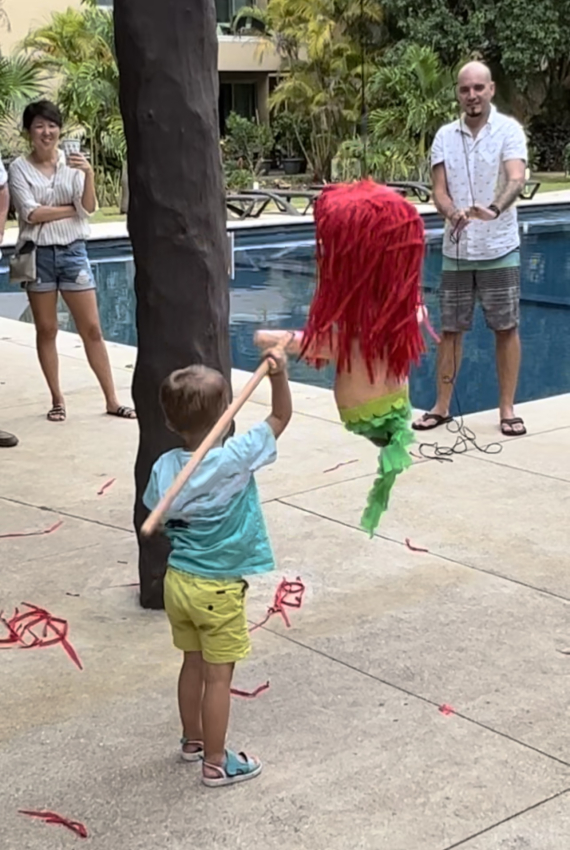 A party component that has its roots in Mexico is the piñata. Although they were initially composed of clay, piñatas are now typically fashioned of paper-mâché. They are then hung from a tree or ceiling, filled with fruits, micro-toys, and candies.
The piñata is typically struck with a stick by the children while they are blindfolded in an effort to crack it open and release the candy inside. The colorful character of the piñatas used to be a ritual exclusive to Mexico, but these days it is practiced worldwide.
6. Mexico's Independence Day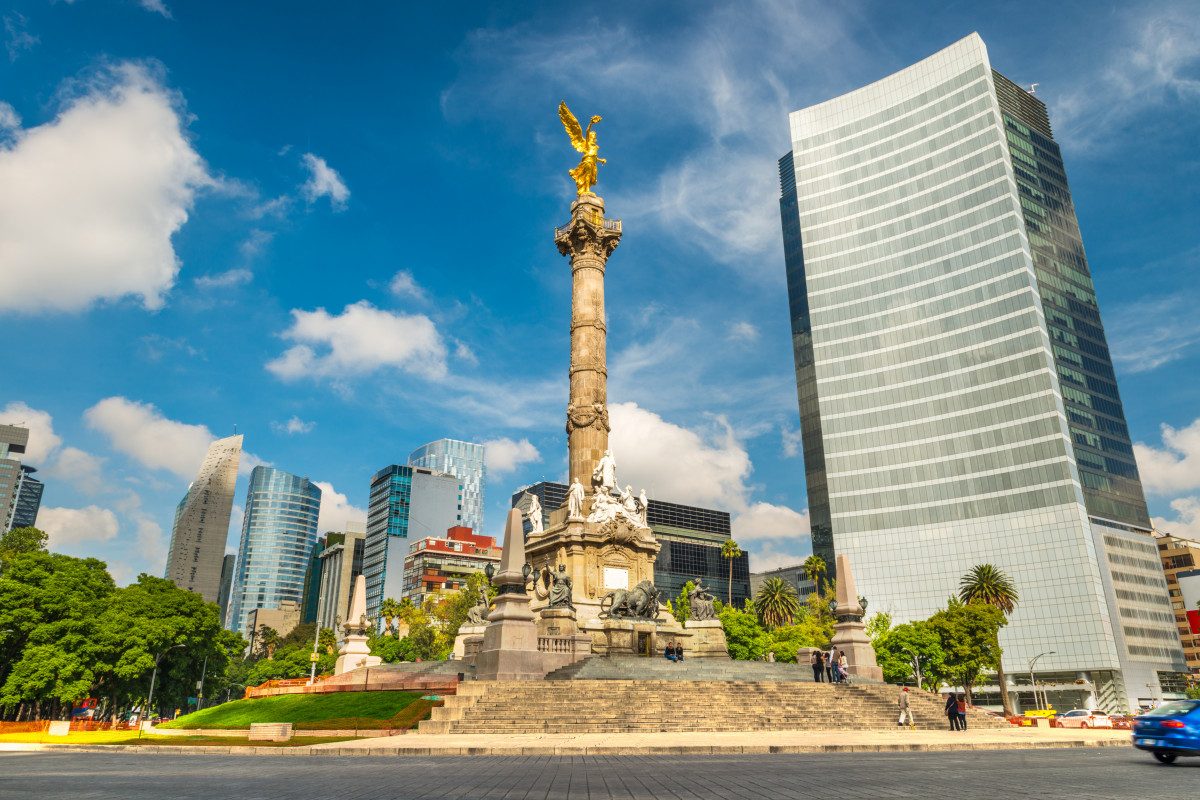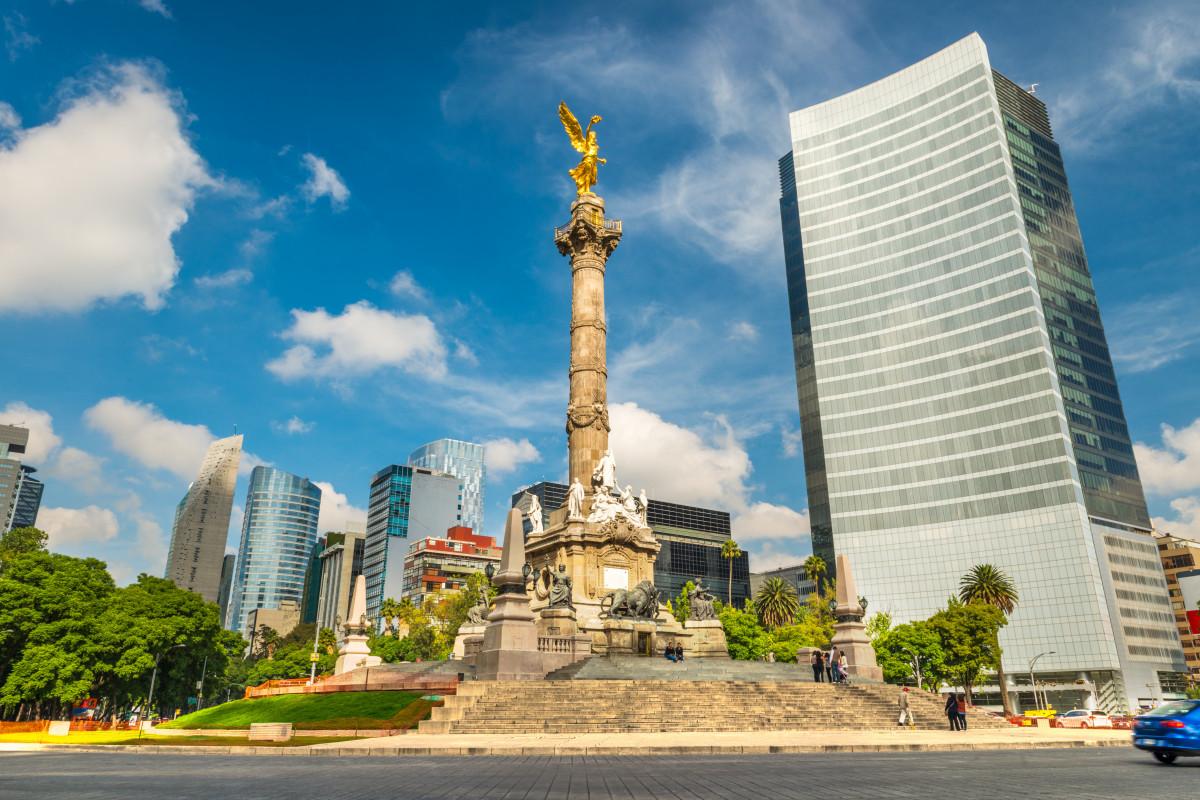 In Morelia, Mexico, military personnel participate in a parade commemorating José María Morelos y Pavón. He was born in 1765 and became a priest who led the Mexican Revolution, a popular revolutionary rebel.
On September 15th, masses assemble in public spaces around the nation to reenact "El Grito," the customary scream for a revolution initiated by Father Hidalgo, the founder of the movement, at midnight.
The remainder of that day is spent participating in fiestas, watching fireworks, and participating in parades while donning attire in the Mexican flag's red, green, and white colors.
At this time of year, many people eat Chiles en Nogada. This delicacy consists of a loaded poblano pepper with a walnut sauce made and garnished with parsley and pomegranate seeds to represent the colors of the Mexican flag. You can find out more about Mexican peppers here.
7. Voladores de Papantla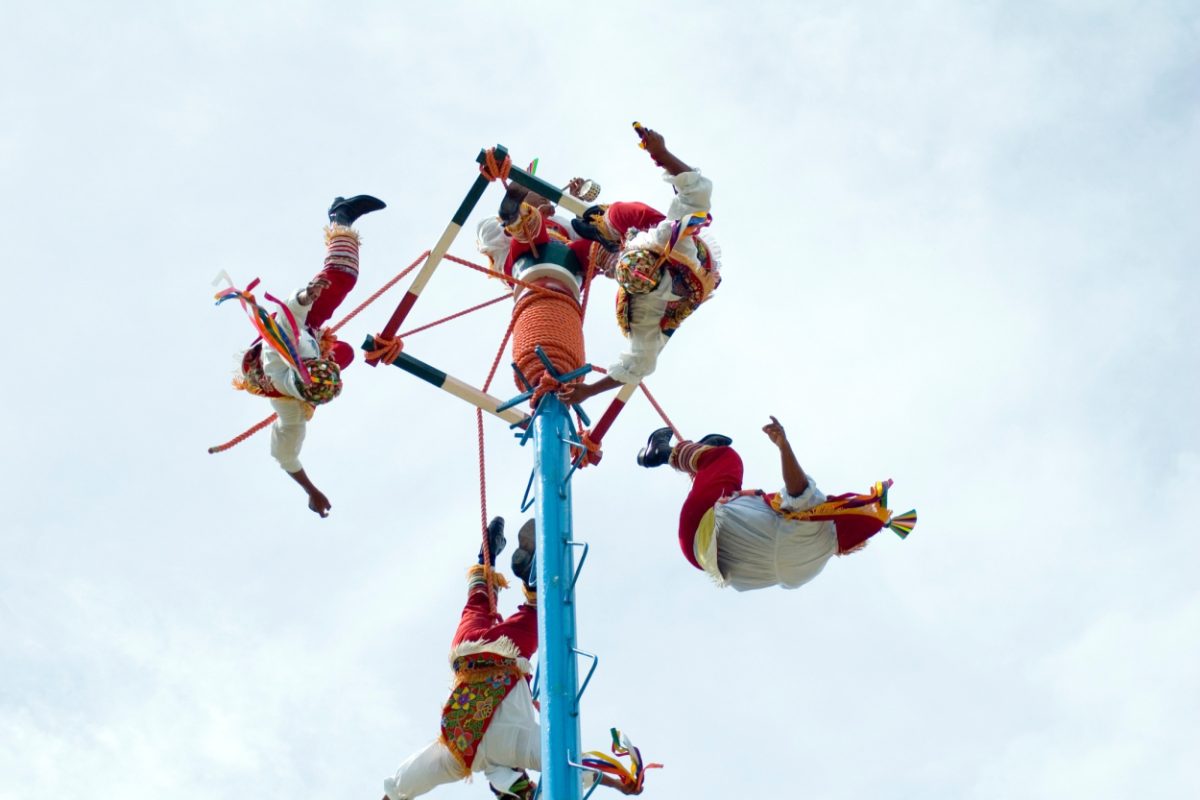 The performers, known as Los Voladores de Papantla, dance in the air while holding a tall wooden pole and cords fastened to their feet.
When five of the dancers go to the top, they first dance around the wooden pole's base. One of the men sits on the ledge at the top of the pole and starts playing the flute and the drum.
The other four dancers jump out as the platform starts to rotate and dance all around the pole in the air while gradually bringing them to the ground. It is a remarkable achievement, and a distinctive tradition practiced in many places throughout Mexico.
8. Quinceañera Party
A Quinceañera is a celebration held for a girl turning 15 years old. This extravagant celebration is to recognize a girl transitioning into womanhood.
The day is structured to resemble a conventional wedding day, beginning with a Catholic Mass attended by the godparents, family, and friends, then concluding with a sizable celebration.
The celebrated girl has a court of male and female companions who dance with her during the celebration. A waltz that has been choreographed is the most unique dance. High-heeled shoes, a pocketbook, and other gifts signifying the girl of honor's new position as a lady are given to her.
This custom first appeared in pre-Hispanic Mexico to indicate that the girl was prepared for marriage. Following colonization, it was modified to incorporate some Catholic church ceremonies.
Even though the message has been lost as social norms continue to change, it indicates that the female is ready to start dating formally in more contemporary times.
9. Rosca de Reyes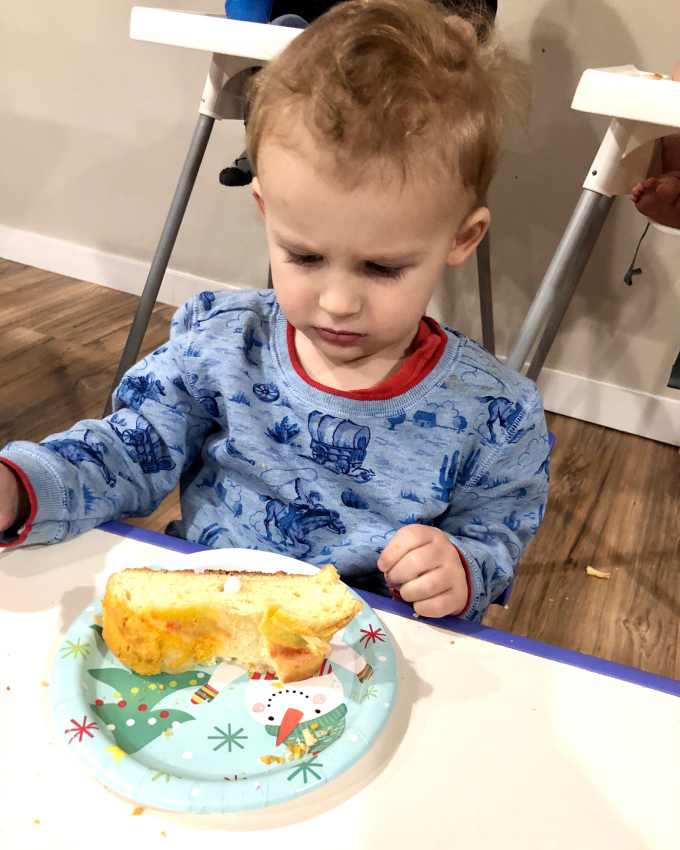 On Epiphany Day or Kings Day, Rosca de Reyes, a traditional bread in Mexican culture, is consumed with loved ones and friends. Every year on January 6th, families and friends from both Hispanic and Mexican backgrounds meet to celebrate Da de Los Reyes Day by cutting a piece of Rosca.
Before cutting, a tiny plastic figurine of the infant Jesus is inserted into the Rosca bread. If the figurine appears in your slice, it is considered lucky. The individual who finds the statue of Jesus is tasked with organizing a fiesta and serving tamales on February 2nd, Da de la Candelaria.
The tradition of the individual finding the baby in their slice of Rosca has religious roots since Roscas, a classic Mexican bread in the design of a ring (or a crown), symbolizes the Wise Men's search for the King of the Jews.
10. Traditional Pilgrimage to The Virgin of Guadalupe
The festival honoring Our Lady of Guadalupe, commonly known as the Virgen de Guadalupe or the Virgin Mary and the patron saint of Mexico, is one of the best events you can participate in.
Every December 1st to December 12th, there is a customary pilgrimage to the Church of Our Lady of Guadalupe in Puerto Vallarta.
Churches and parishes experience an enormous flood of visitors who want to participate in the festivities on this day. Thousands of people from all around the nation make pilgrimages to Mexico City's Basilica of Guadalupe.
The event commemorates a historic day when the Virgin appears to a lowly native man named San Juan Diego on the Tepeyac hill on December 12th, 400 years ago. He committed to Christianity and shared the gospel after witnessing Our Lady of Guadalupe.
11. Mariachi Music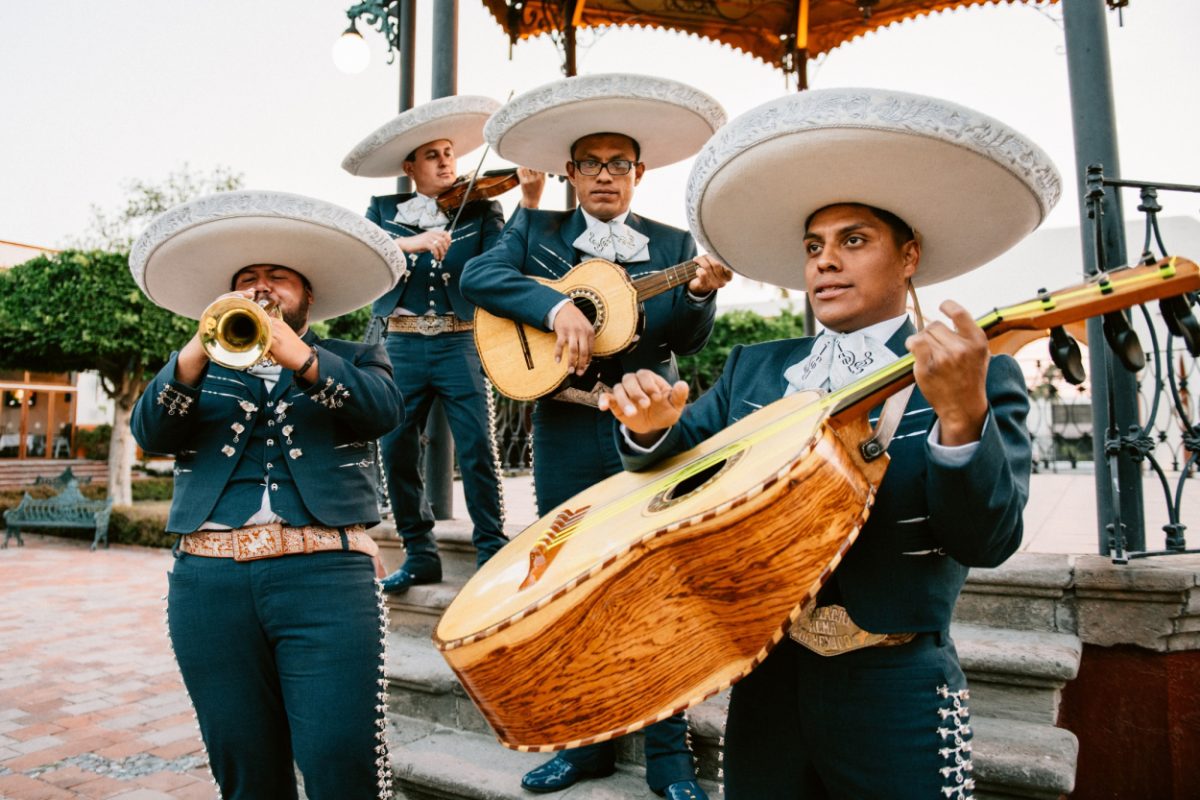 Mexican traditional music's most well-known genre is likely mariachi music, and in the eighteenth century, it came from the Mexican state of Jalisco. Singing and dancing are frequently included with the music played to commemorate important events like religious festivals, births, weddings, and more!
These bands frequently perform in restaurants all around Mexico as well. They sing traditional songs typically performed by a deep-voiced man, and play instruments, including the violin, vihuela Mexicana, harp, guitar, guitarrón, and trumpet.
12. Año Nuevo (New Year's Eve)
As one might anticipate, New Year's Eve is frequently marked with a huge celebration. But in addition to the usual fare, music, dancing, and fireworks, Mexicans also have their own enjoyable and distinctive New Year's Eve customs.
In the days before the new year, you might see packages of yellow and red undergarments for sale in supermarkets or markets all around Mexico.
This is due to the fact that choosing a specific color of underwear to wear on New Year's Eve is a symbolic method of establishing goals for the following year. In the New Year, individuals who want to attract love wear red underwear, while those who want to attract wealth wear yellow underwear.
Another odd New Year's Eve custom in Mexico is to eat 12 grapes and make one wish for each grape as you count down to midnight. This ceremony is thought to bring good fortune all year long!
13. Las Posadas
The Mexican holiday of Las Posadas is observed on the days before Christmas. This custom is based on the narrative of Mary and Joseph looking for a place to stay so that the baby Jesus may be born.
Posadas are a perfect reason to consume copious quantities of traditional Mexican dishes and beverages. One of them is the delectable ponche, a drink that resembles cider and is typically created around Christmas.
Posadas are celebrated all over Mexico beginning on December 13th, with Christmas Eve typically marking the conclusion of the festivities.
14. Día de Los Santos Inocentes
Día de Los Santos Inocentes can be compared to April Fool's Day in Mexico, known as Día de Los Santos Inocentes. The practice has a dark history, but nowadays, it's used as a justification for jokes and amusement.
While the custom is primarily observed by playing practical jokes on relatives and friends, there is frequently some public celebration.
15. Carnival in Mexico
Every year, there is a carnival from Ash Wednesday until the beginning of Lent, which typically occurs in February or March.
The Spanish brought this event to Mexico, but the indigenous inhabitants welcomed it because it coincided with some of their celebrations. There are many references to indigenous cultures in Mexico in today's Carnival celebrations.
Carnival celebrations include parades, musical performances, dancing, and lavish costumes. It is a colorful and exciting event that attracts sizable crowds.
What other unique Mexican traditions do you love? Comment and let us know!