I must admit that I never thought of going to a resort either alone or with girlfriends. Fancy resorts had always seemed like a perfect place for couples, or somewhere to take your children. After spending a weekend at Marival Residences Luxury Resort I can confirm that retreats and resorts are also perfect for solo travelers and a groups of friends for a weekend getaway.
As I was traveling with a few other female bloggers we treated our stay as a girls getaway. Sharing margaritas at the pool, watching the sunset from the rooftop restaurant and getting breakfasts in bed – these amenities were designed for girls' getaways or even when traveling solo.
And what's a better place to enjoy all these things than sunny & warm Mexico? It's easy to get to from both the United States and Canada, is relatively inexpensive, and has options for every style of travel.
---
Weekend Getaway Mexico: Marival Residences Resort
As I mentioned above I recently had a chance to stay at Marival Residences Luxury Resort in Riviera Nayarit, just 20 minutes away from Puerto Vallarta airport.
As the name indicates this place wasn't a simple resort, but each room was like a separate flat itself. My unit had a kitchen and living room, making me feel like I was staying at someones's apartment, not a hotel. Not to mention a dreamy pool and ocean view.
A complimentary bottle of red wine sat waiting for me on the table, along with chocolate covered strawberries! If that wasn't enough, the fridge was filled with different sodas and drinks – all inclusive in the price of the stay. Inside my two bathrooms I also encountered fancy toiletries.
For a ladies' getaway like ours, all-inclusive residences were just perfect. At the resort my friends and I didn't have to worry about settling up bills after dinner or keeping track of who bought which round of drinks.
---
Activities
The main purpose of visiting a resort is feeling relaxed. But I think no matter how tired you are, no one can lie around all day doing nothing. Marival definitely kept us entertained at all times.
Great food at their restaurants, spa treatments, day tours, wine tasting, beach club and shows at night were enough to keep us all busy. The staff even delivered an Xbox which allowed us to sing karaoke at the top of our lungs.
The resort had an option of a romantic dinner cooked inside your residence, combined with a professional photoshoot. Since some friends jumped at the opportunity for dinner, we all crashed their photoshoot, which resulted in stunning sunset pictures.
---
Day Tour to Sayulita & Islas Marietas
My friends and I got to experience a perfect day tour from the resort with Punta Mita Expeditions. It was only 8 of us in a minivan, not an entire bus of people, so we could easily tailor the excursion to our needs and skip or add activities depending on the preference.
The excursion started from a boat tour to Islas Marietas, which you might have heard about. Marietas is known for its hidden beach and used to be a major attraction of Riviera Nayarit. However, due to the high tight and too many tourists the hidden beach is now closed to public unless you hold a special permit and go at a certain time.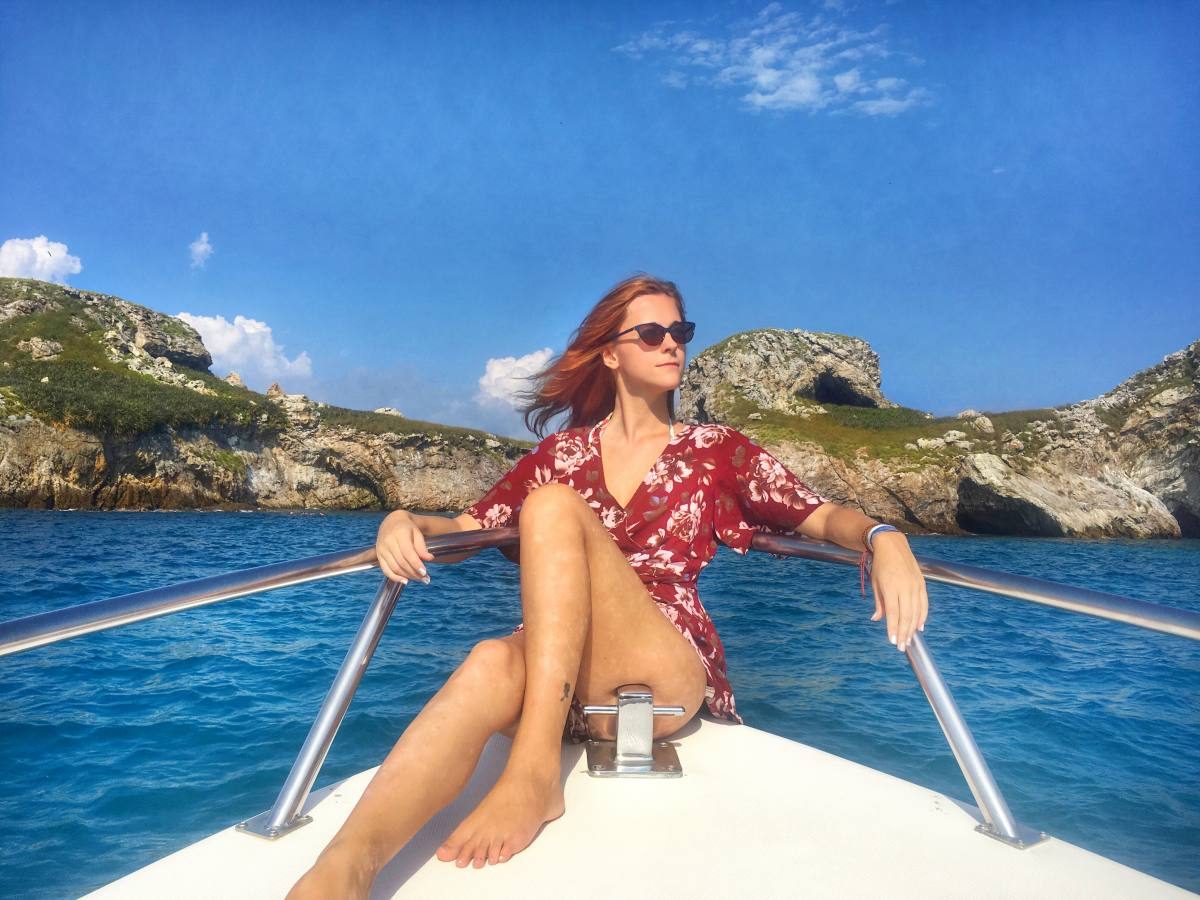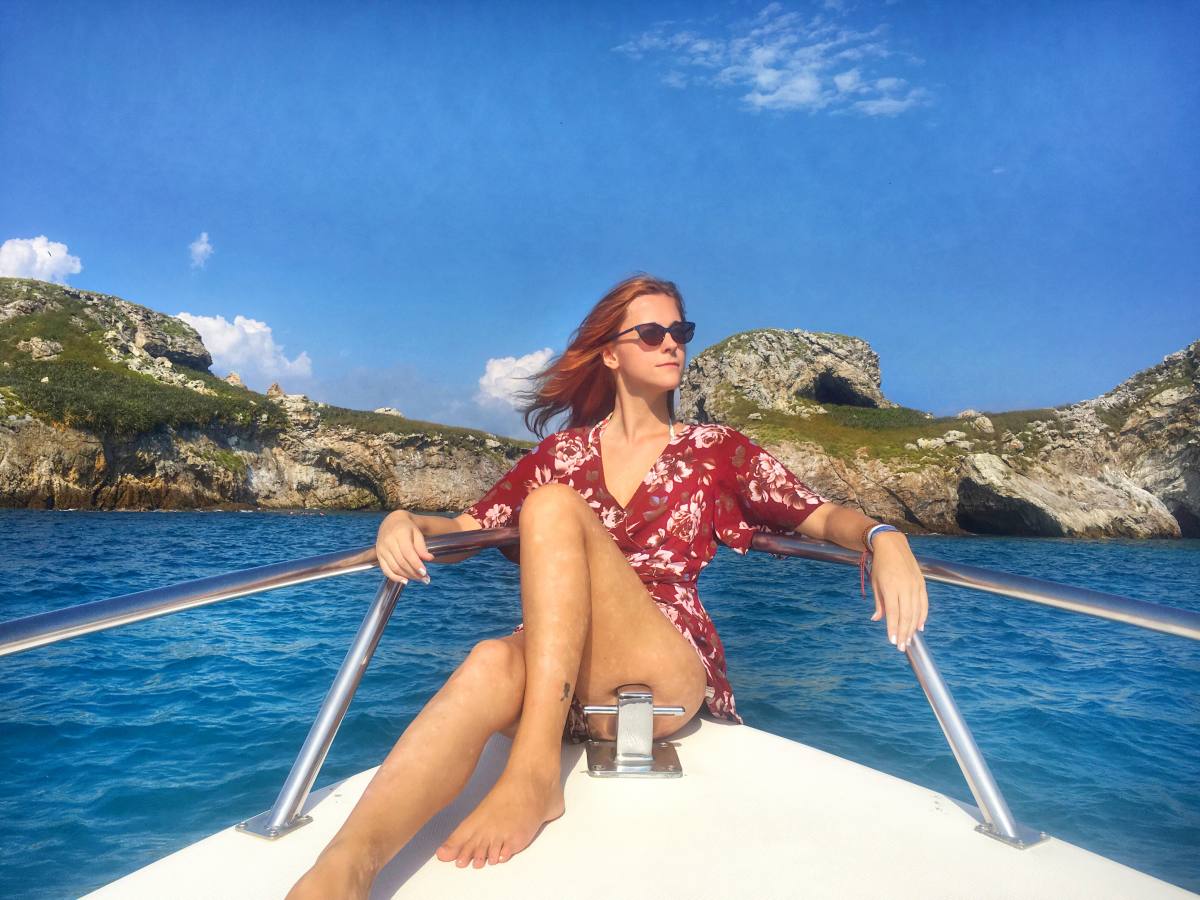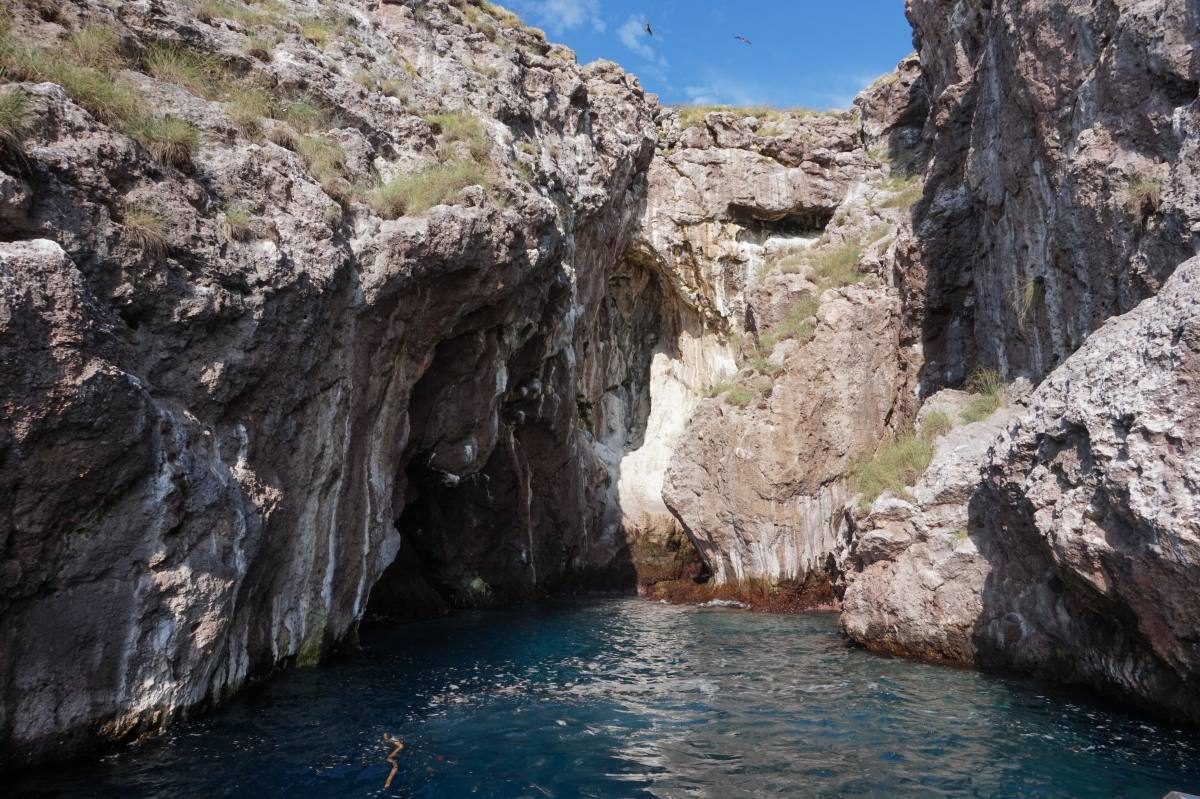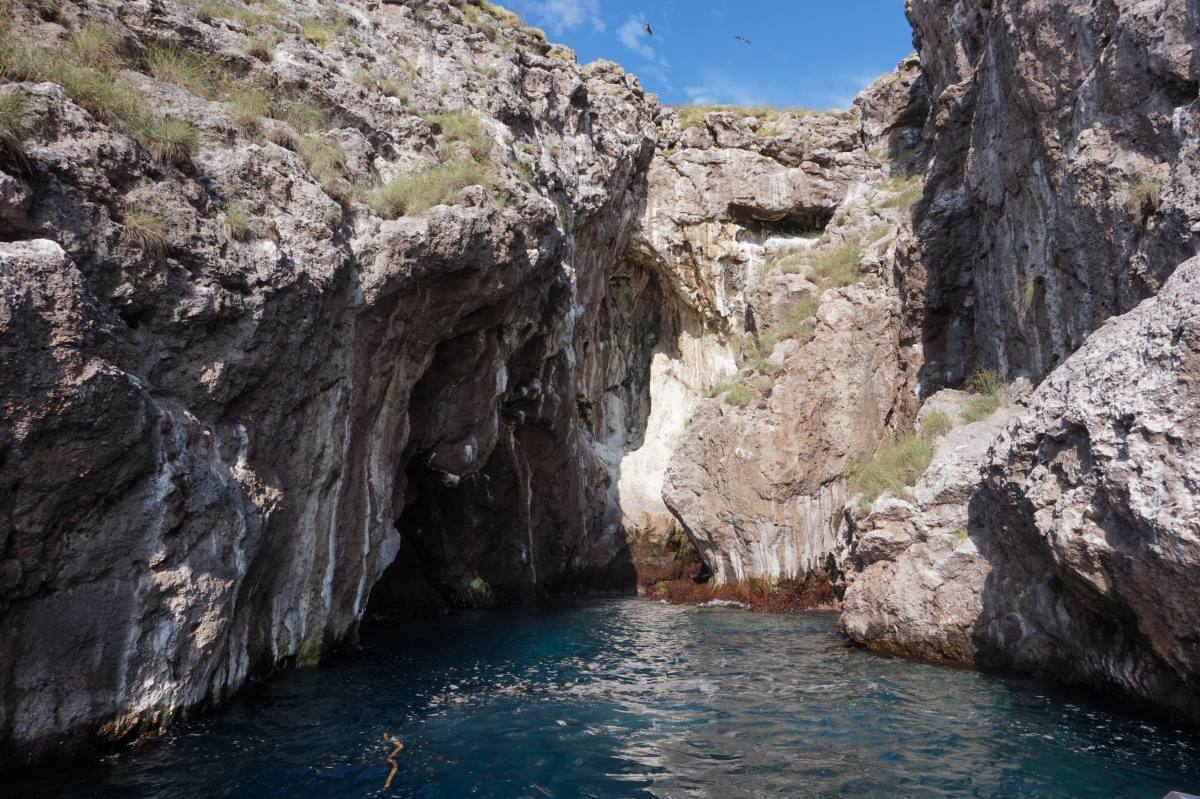 However, it turns out that there are many awesome things to see and do around the hidden beach. While some people chose to snorkeled with colorful fish, I chose to stare at a happy family of blue footed boobie birds.
You might have heard about the Blue Footed Boobies, one of a few famous inhabitants of the Galapagos Islands. As the name indicates these birds have blue feet, which makes them look extremely cute.
Next stop on our trip was the magical town of Sayulita. The town is a hub for travel bloggers and digital nomads seeking a low cost lifestyle combined with lazy days on the beach and surfing. Although Sayulita is quite touristy, I'd definitely not say that it's a tourist trap – somehow it feels like this place is still slightly off the regular tourist track.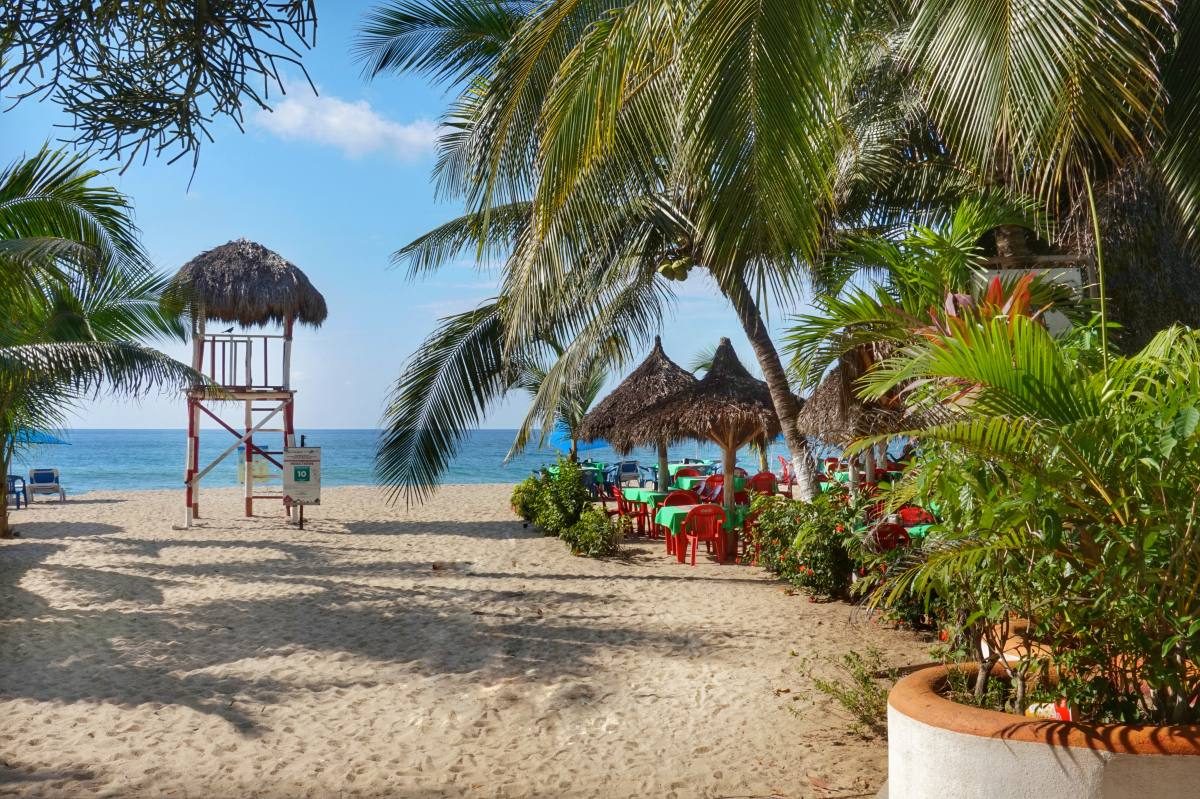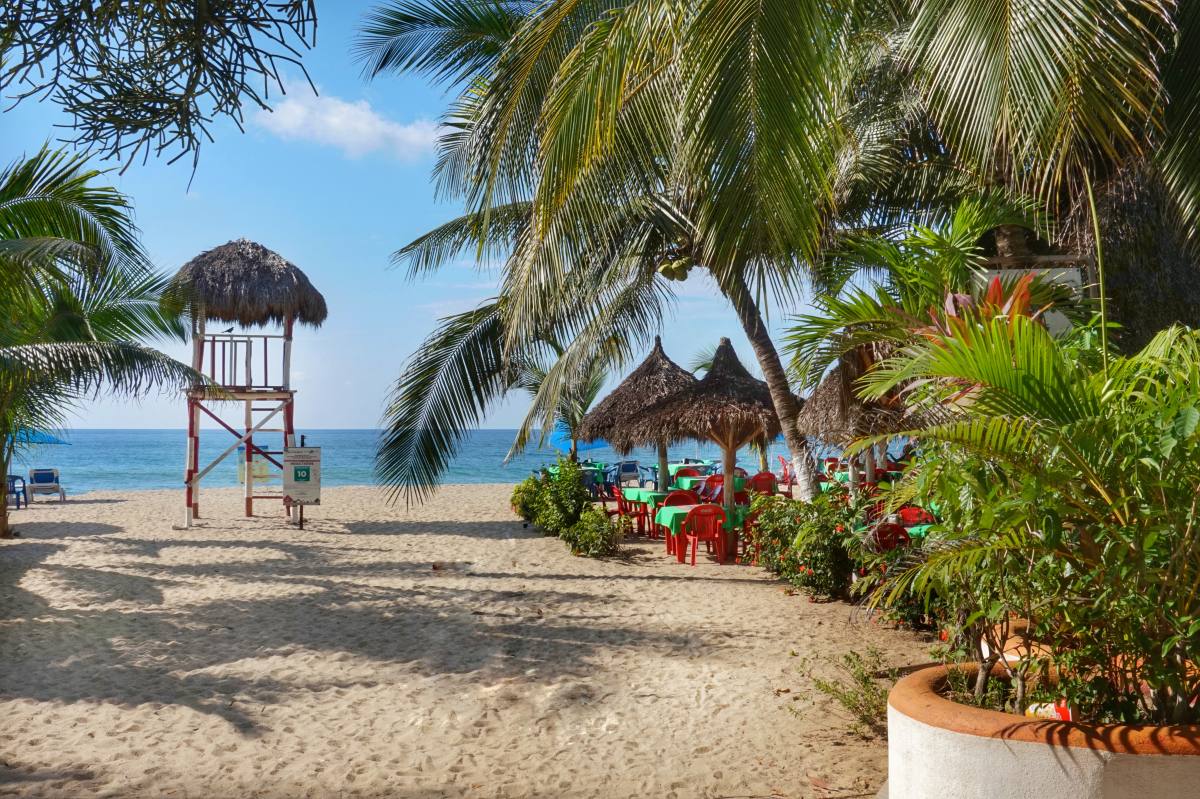 The food scene in Sayulita is fantastic. We had lunch on the beach at Don Pedro's restaurant, consisting of shrimp, artichokes, tacos and other delicacies. I would definitely recommend coming here for lunch.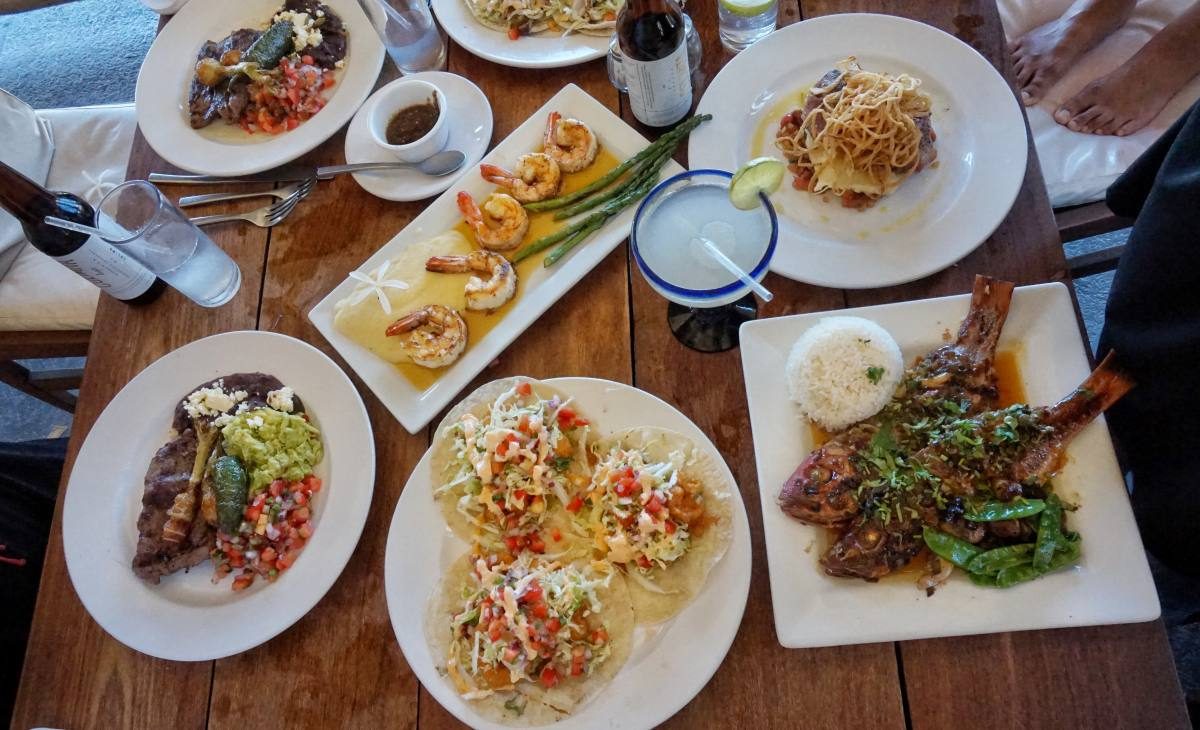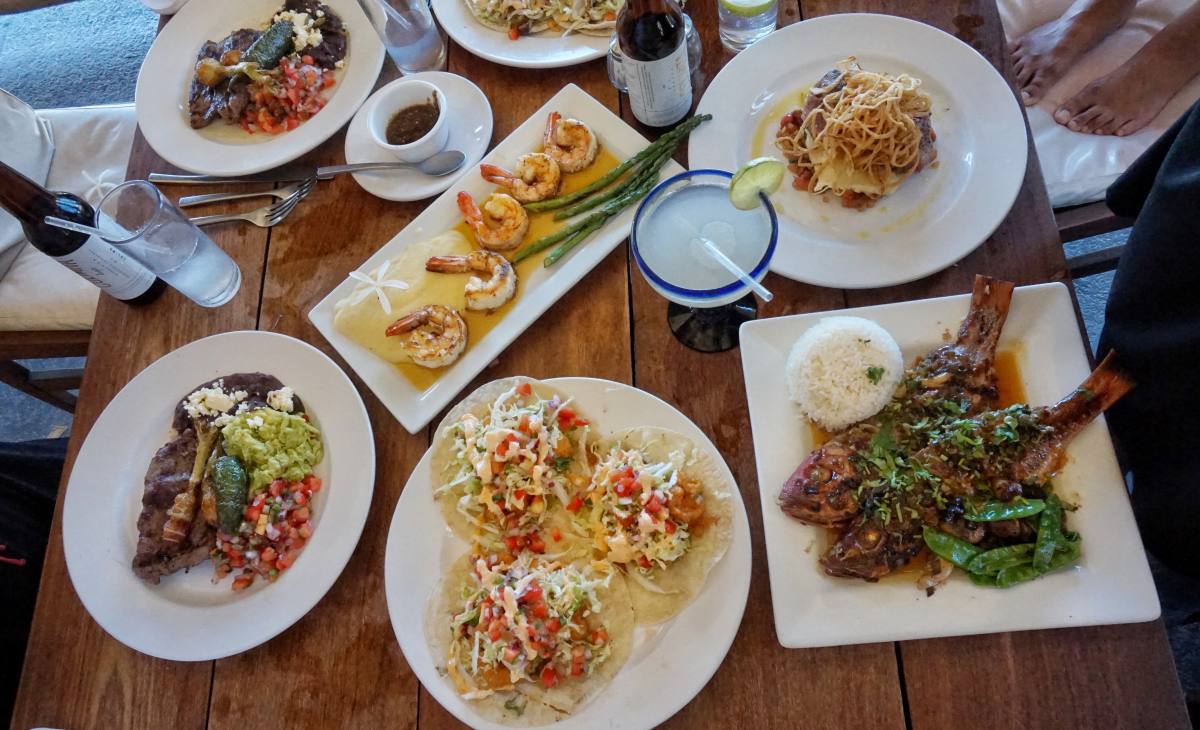 ---
Spa experience
I've been to various spas before, but Melange World Spa was absolutely special. Their spa takes inspiration from 9 traditions and practices from around the globe that target mind, body and soul.
I was assigned to a Thai massage that lasted 90 minutes. I wasn't surprised about this choice, as it's a body work that comes in handy when training aerial acrobatics. After being welcomed with a snack and cocktail I received a feet treatment. The rest was basically receiving deep and unique muscle stretching, offering the same benefits as Yoga.
Without doubt, it was the best spa treatment I have ever had in my life. I felt like it healed me from the inside out and worked on my mind, body and soul.
---
Food at the resort
With a few swimming pools and direct access to the beach from a partner resort, there were more than enough activities. There were 5 restaurants in the hotel, which are a la carte. Each restaurant had its own menu, décor, style and identity, which I absolutely loved. My friends and I wanted to use every restaurant, simply because they all looked delicious.
Apart from an incredibly convenient option of breakfast delivered straight to your bed by room service, Omaggio restaurant was the best choice. Omaggio served us yummy crab poached eggs presented in a beautifully modern way.
We were lucky that Insu Sky Lounge opened the day we arrived, as it was probably my favorite spot to eat. Overlooking the ocean through an infinity pool, this place was absolutely stunning! I soaked up in a mango daiquiri and stuffed myself with a tasting menu. Yum!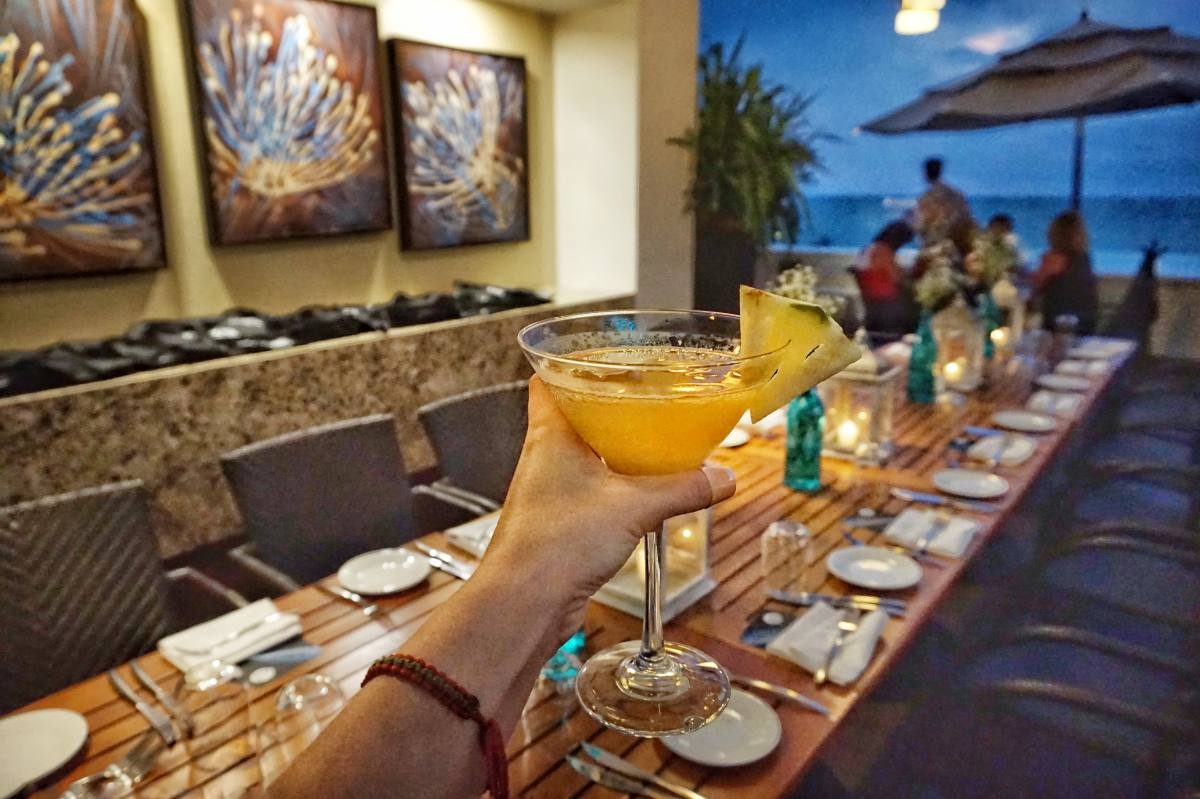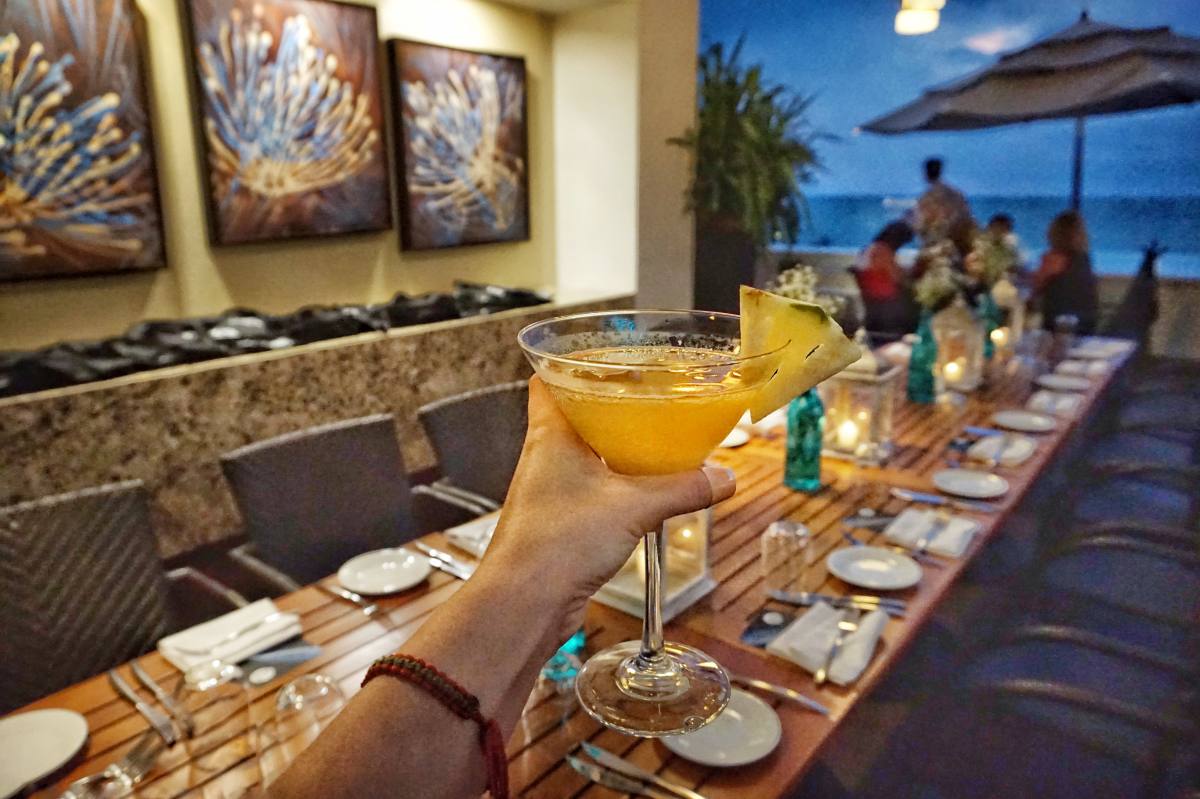 There was also a great snack menu at Lemmon Grass pool bar that can be served straight to your sun lounger. I ordered the shrimp Caesar salad and a fruit cocktail, both of which were indulgently delicious.
One night we had a chance to try the Mexican buffet. I was expecting a basic buffet, with the Mexican spice level adapted to foreign tastebuds. But the meal positively surprised by the diversity and quality of its food. I had a choice of literally almost every single Mexican dish, including my favorite chiles rellenos.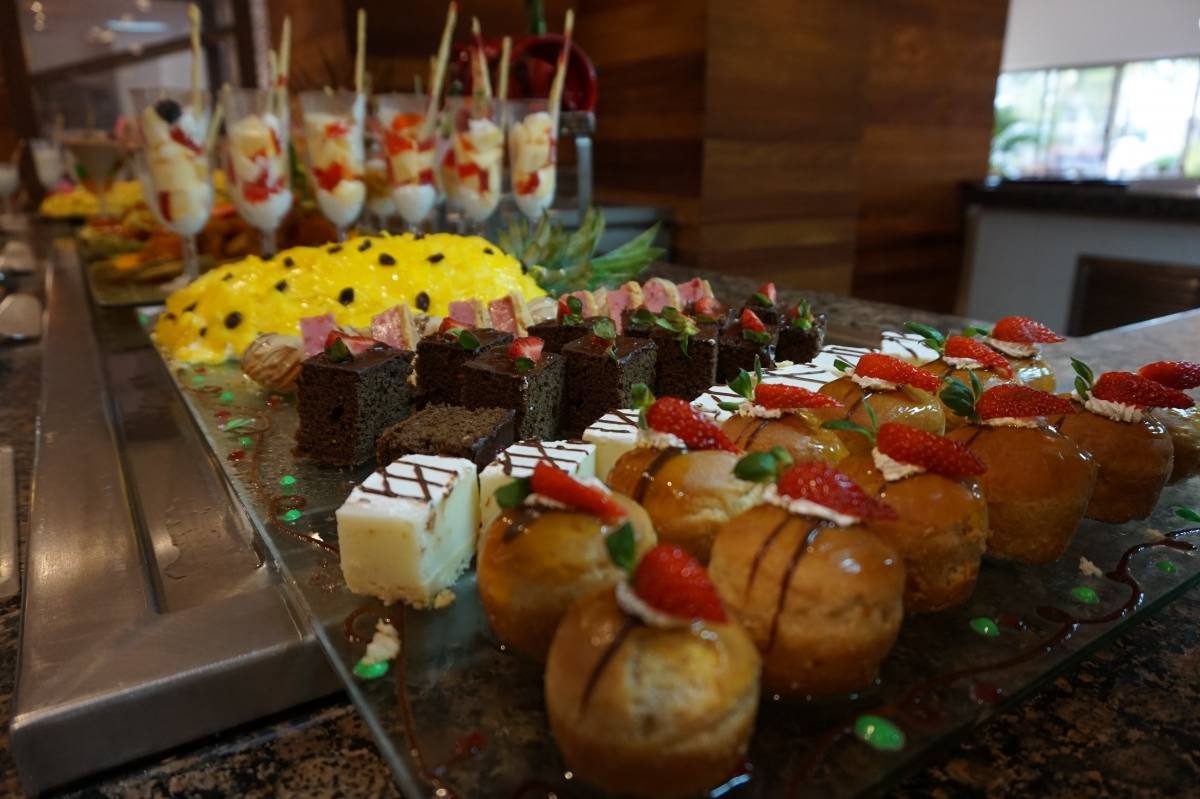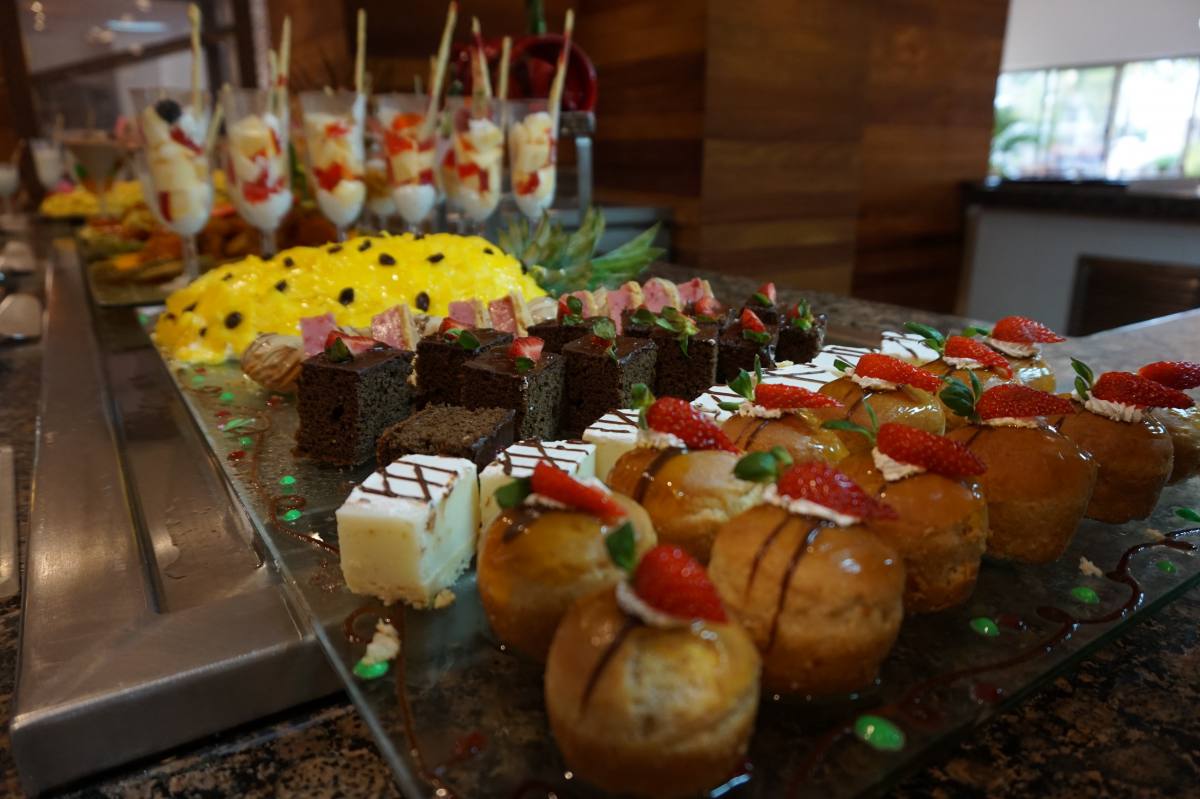 ---
Wine Tasting
We couldn't miss an opportunity of wine tasting paired with snacks. While it wasn't included in the regular all in package, I don't think anyone regretted making this choice. We've tried a selection of Mexican wines, produced in Casa Madero Cellars from Coahuila region – considered the oldest in America. I'll just say that I don't think any of us regretted it…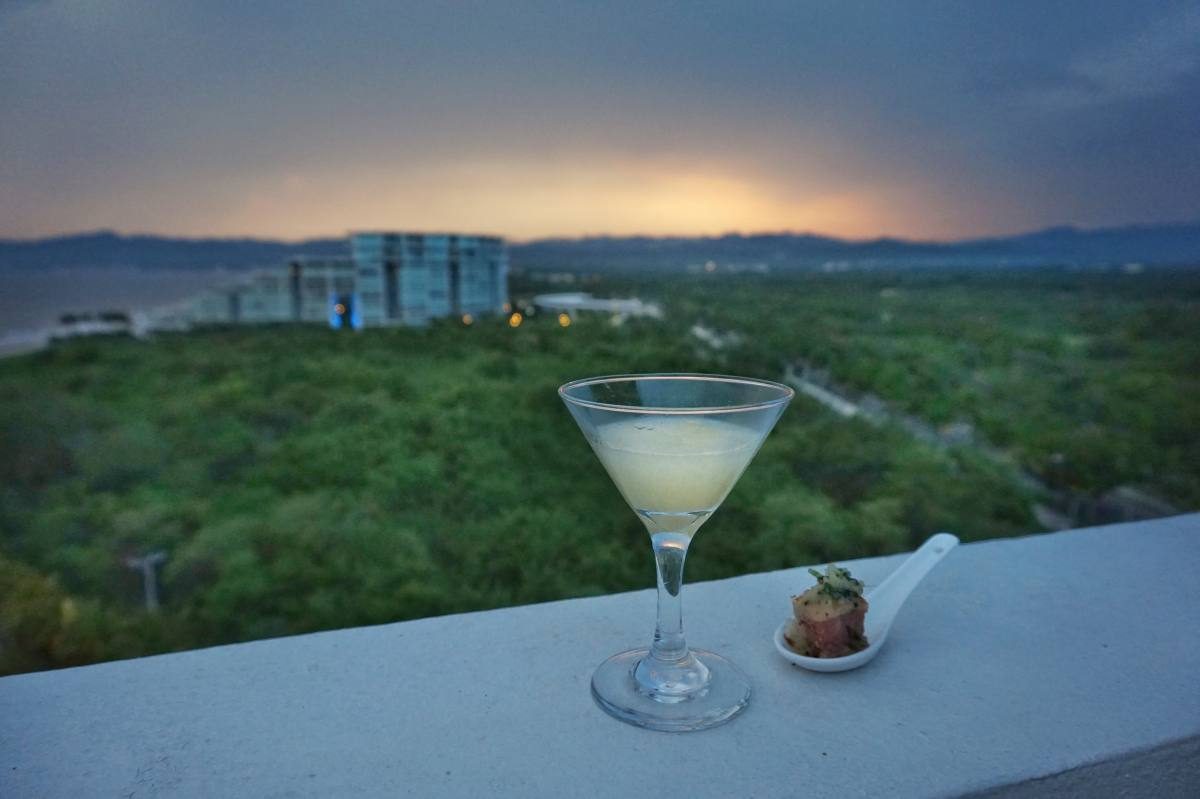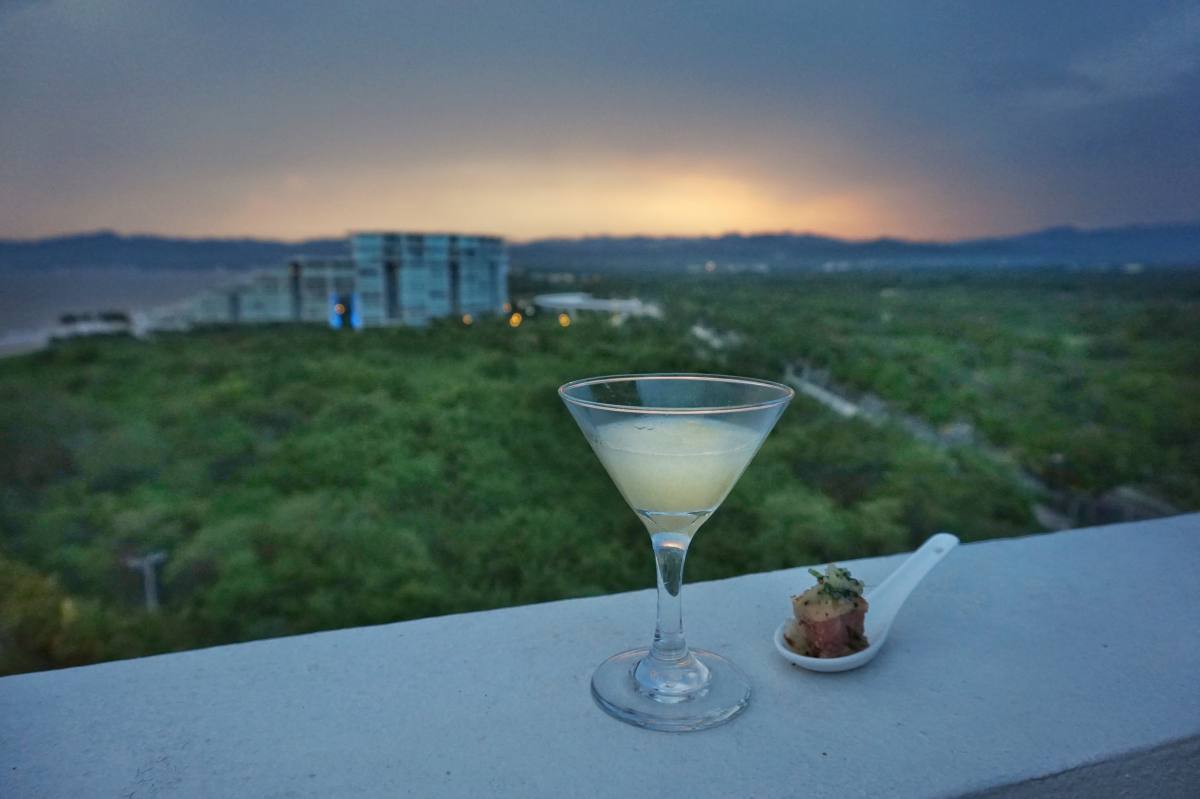 ---
Final verdict
Marival Residences is one of the most special properties I have ever visited. The resort is a destination on its own, where you can immerse yourself in the local culture in a chic style. Furthermore, it's also on the doorstep of Riviera Nayarit, where there is also so much to see and do. If there's one place I could go every year to recharge my batteries and totally switch off, it would be here.