The first thing that comes to people's minds when they think of visiting Mexico is white sand beaches surrounded by palm trees. Not surprisingly – Mexico has some of the best beaches in the world.
If you ask tourists to name some beaches in Mexico most of them come up with Cancun. However, Mexico has many more beaches than Cancun that are less touristy and offer different types of experiences. Where are Mexico best beaches?
Best Beaches in Mexico (UPDATED for 2021)
---
Tulum, Quintana Roo
Tulum is a small town in the Yucatan Peninsula where everyone wants to go these days. Approximately 2 hours south of Cancun Airport, it can be a destination for luxury travelers, travelers, but also budget backpackers. It has so much to offer for offbeat adventures and healthy enthusiasts as well.
The beaches are truly unspoiled, but remember that if you want to experience a nice beach you need to stay in a beach resort instead of the town center. The town center is quite far from the famous beaches, and similar to Cancun public beach is very small.
Tulum has everything for a healthy traveler – yoga classes, raw vegan food, jungle spots and you can even stay at the treehouse hotel. Once Tulum became trendy it's surely not cheap anymore, so prepare your wallets. It's worth it though!
---
Playa Delfines, Cancun, Quintana Roo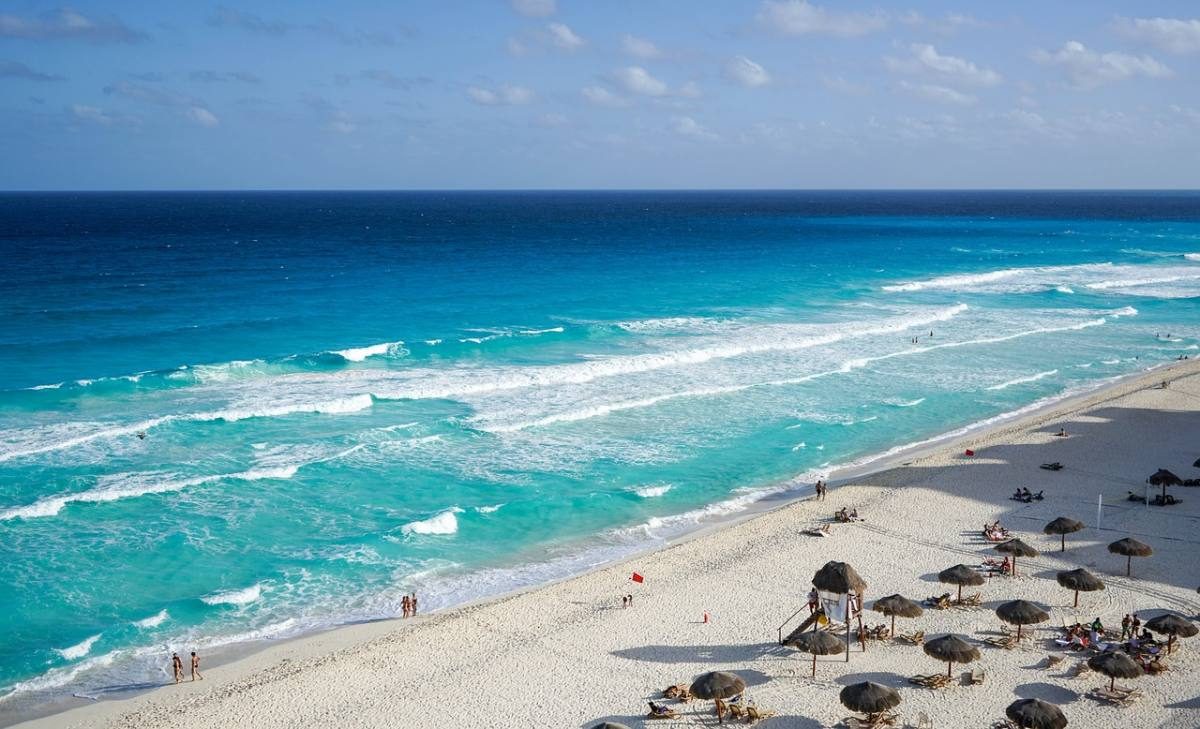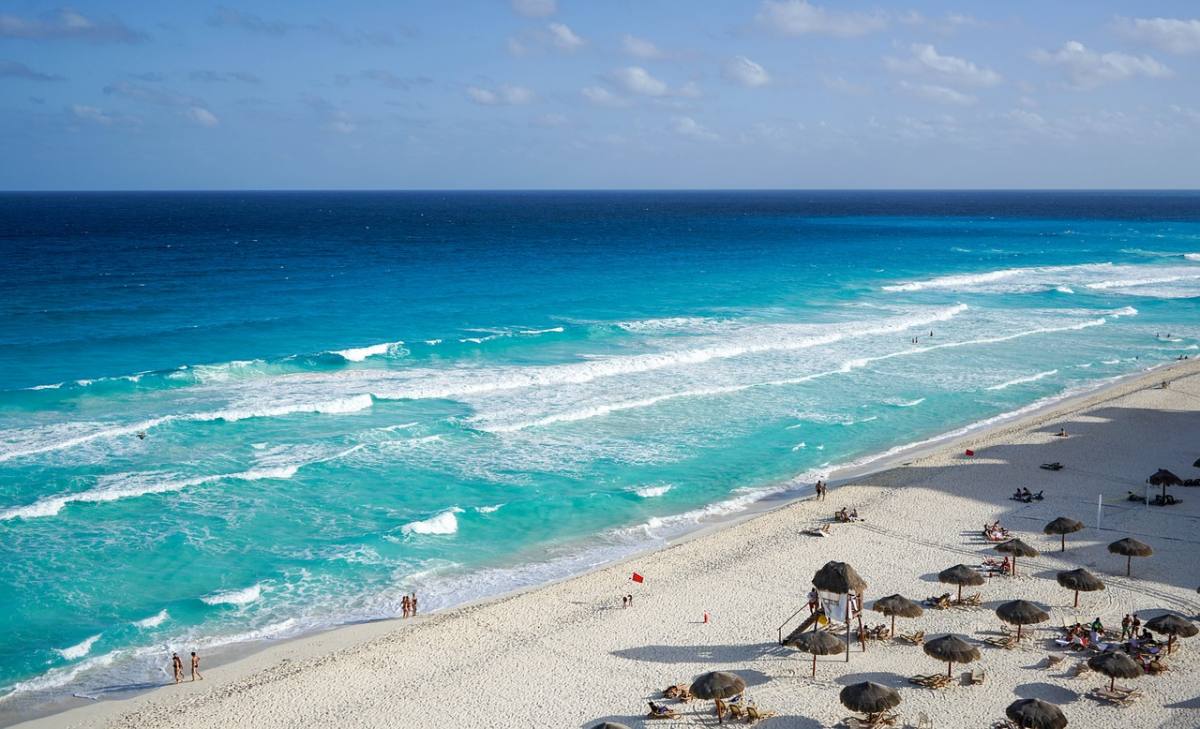 Some of the most famous Mexican beaches are in Cancun. This party city on the top of the Yucatan Peninsula attracts crowds of Americans every year.
Cancun might appear as a beautiful place for a lot of foreigners, however most of them only get to know the hotel zone and not the actual city of Cancun. Every big hotel has its own access to the white beach, but unless you're staying in one of these hotels your access to the beach is very limited.
Playa Delfines, on the other hand, is accessible to anyone and it's absolutely gorgeous. As the name indicated, it's known for frequent appearances of dolphins that you can surf with, if the waves are good.
---
Akumal, Quintana Roo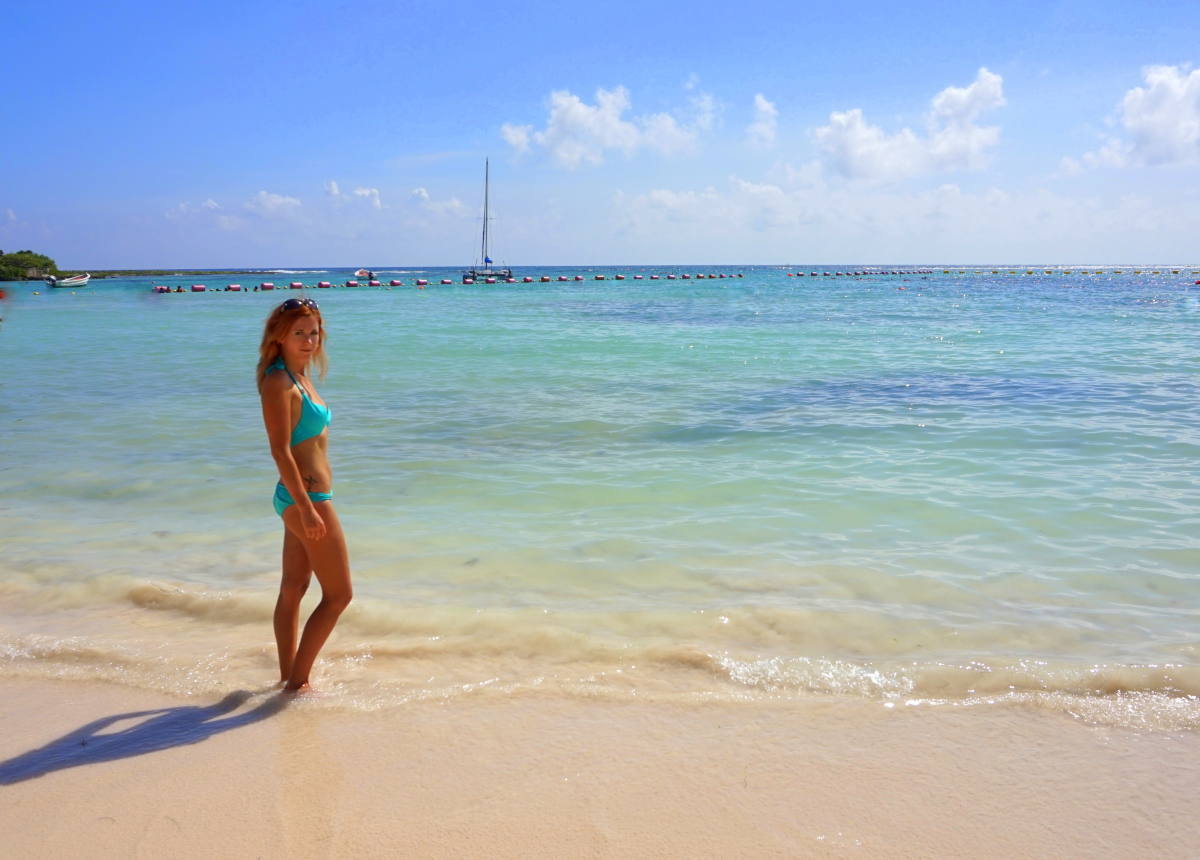 Akumal is a quiet place with a restful coastline protected by a double natural barrier. The Akumal beach is perfect for families, with coconut palm trees giving shade wherever needed. It's also a place where turtles nest and where you can snorkel with turtles.
---
Playa del Carmen, Quintana Roo
Located just 30 minutes from Cancun airport Playa del Carmen is a smaller town on the Caribbean coast. If you're a nightlife fan then you're definitely going to find yourself in the right place. There's a party going on pretty much every night and during the day the beach is full of young hangover people wanting to enjoy their holiday in Mexico.
While there are some gorgeous beaches in Playa del Carmen town and in Playacar, they are never empty. However, there are two beach strips just 20 minutes away. Xcalacoco is a fantastic beach with the shallow shore.
Nearby is the spectacular Manatí Cenote, connected to a lagoon that overlooks the sea. You may be able to spot a manatee, a nice aquatic mammal also called a marine cow, an endangered species.
---
Isla Holbox, Quintana Roo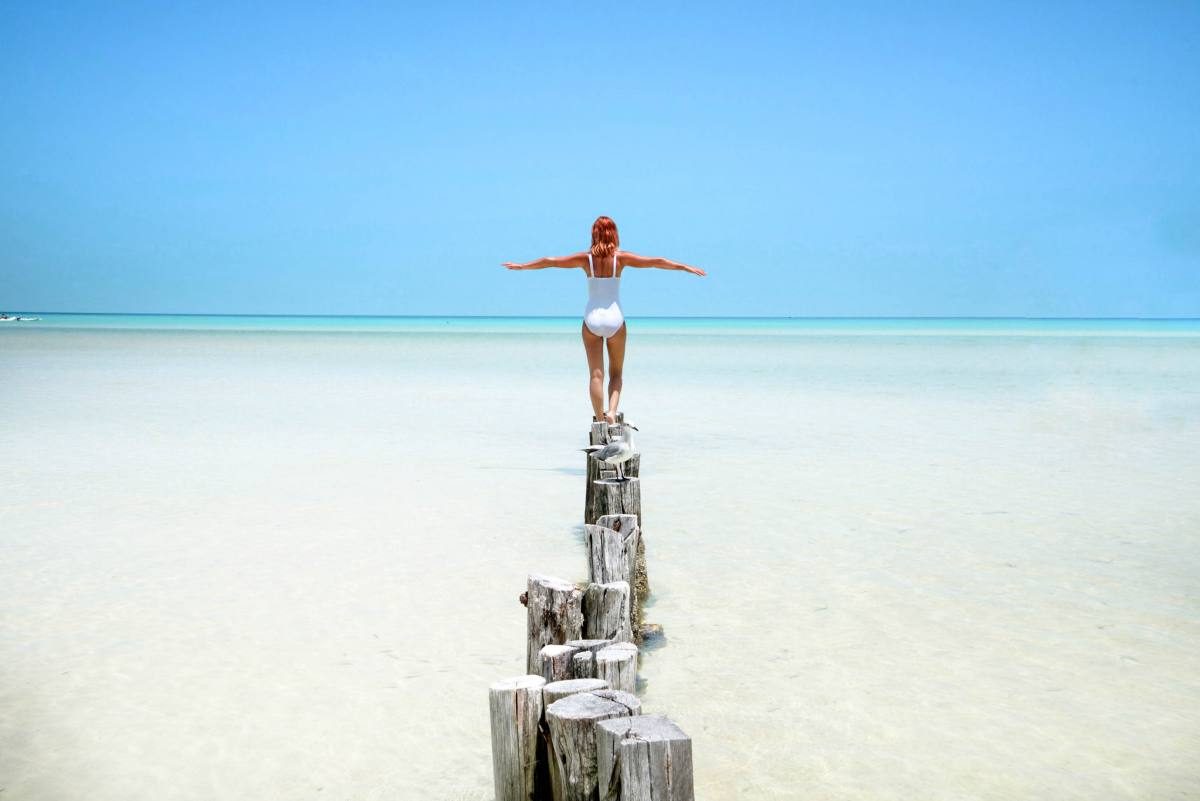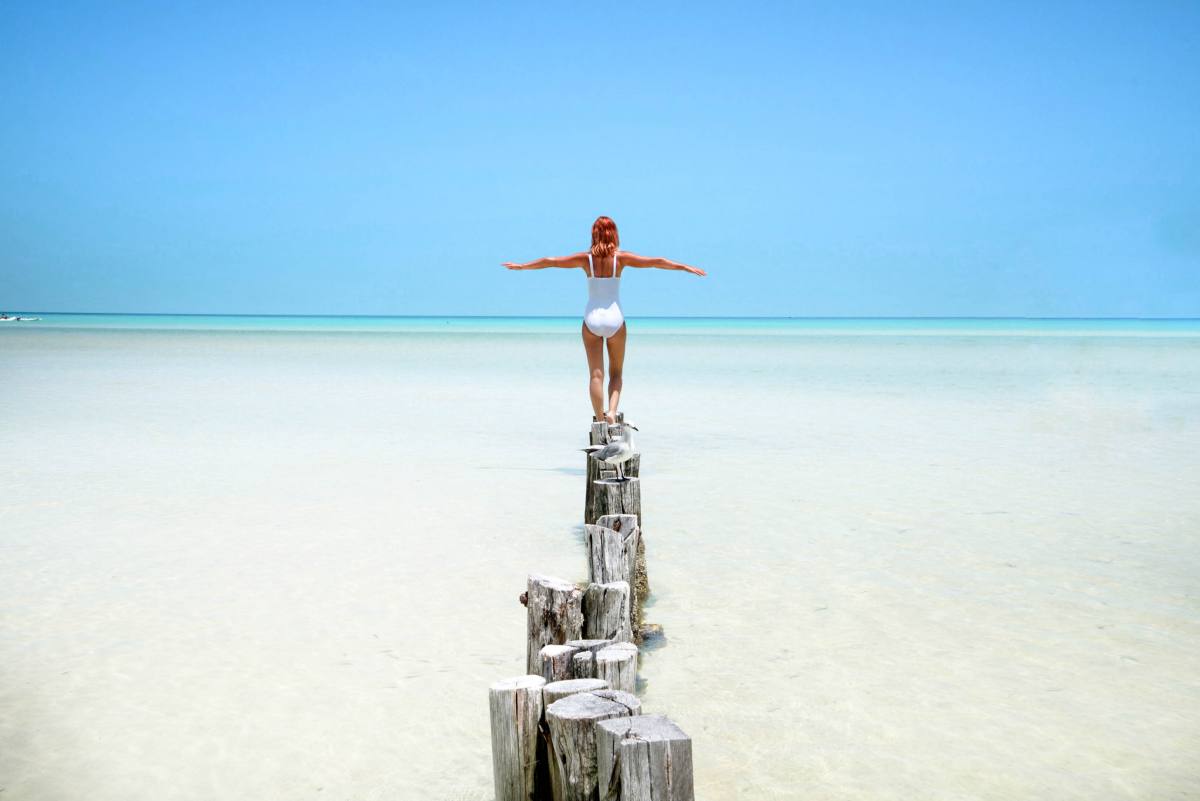 North of Yucatan Peninsula there's little island called Isla Holbox. Unspoiled by mass tourism, this little piece of paradise is a perfect getaway for everyone. You can lie in a hammock over the clear water beaches, bike on the beach or even diving with whale sharks.
The place is peaceful with just enough tourists around and everything within a walking distance. The second you step outside the boat, you can walk barefoot on the island. Streets are made of sand and you won't see any cars.
During the summer, you can also take a boat and swim with whale sharks. Unlike the encounters in the Philippines, fishermen from Holbox aren't feeding the sharks and don't let you touch them, so the animals don't get distressed.
---
Playa Norte, Isla Mujeres, Quintana Roo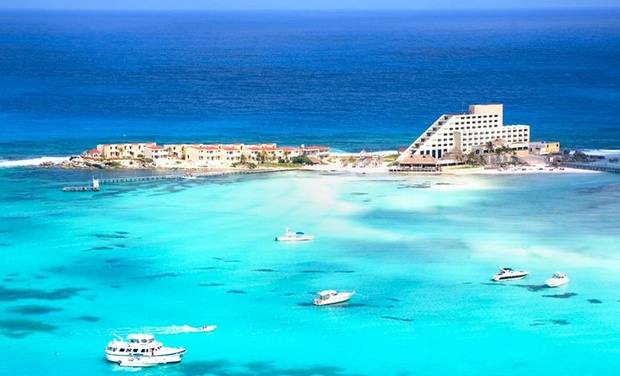 People often classify this beach as the most beautiful in Mexico for a good reason. It's known for some of the best snorkeling in Mexico. Just less than 15 kilometers from Cancun, Isla Mujeres is surrounded by the charm of its origin.
Legend says that when the Spaniards arrived at the place they found so many female figures, who baptized it as Isla Mujeres. They were offerings of the Mayas to the goddess Ixchel.
North Beach, with its various shades of blue and its crystal clear waters, also offers beautiful sunsets, worthy of a Mayan queen. Sometimes you can spot dolphins playing around, and during summer months you can hop on a boat to see the whale sharks. Keep in mind that it easily gets crowded on the weekends.
---
Cozumel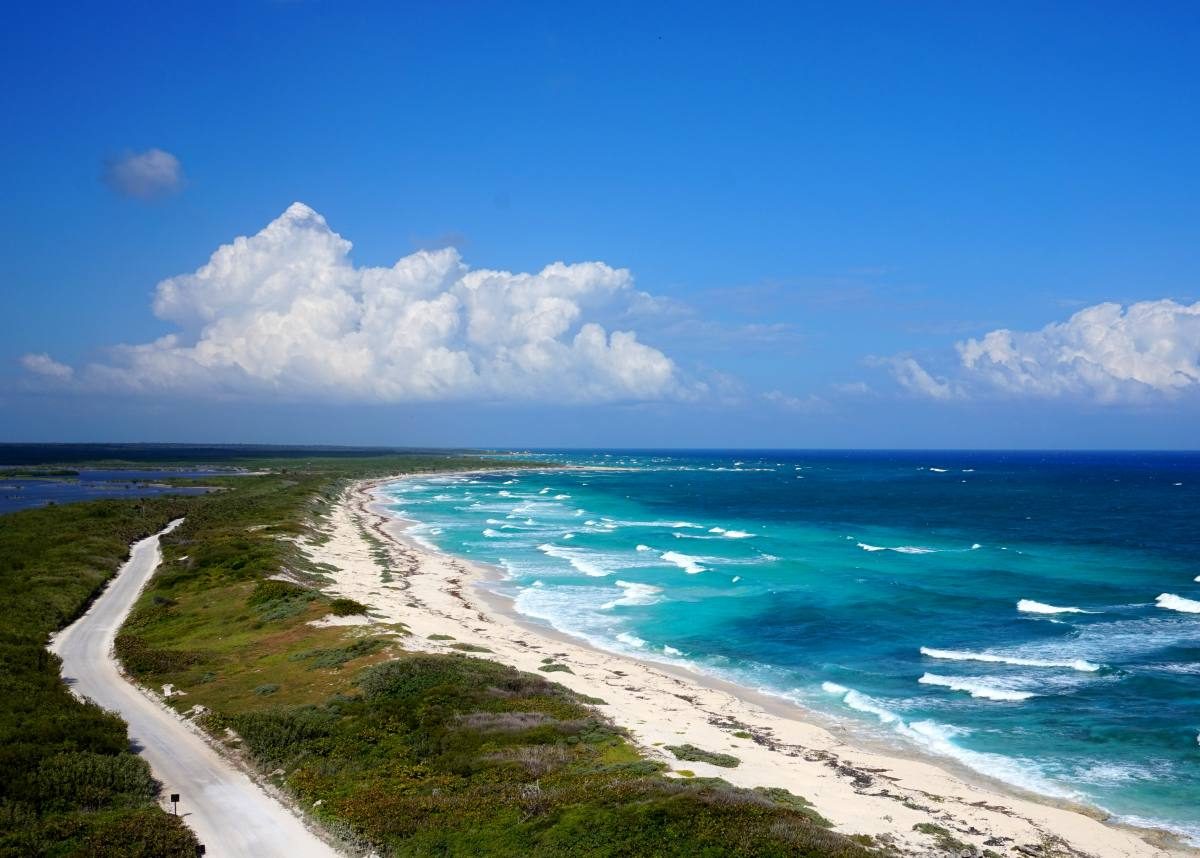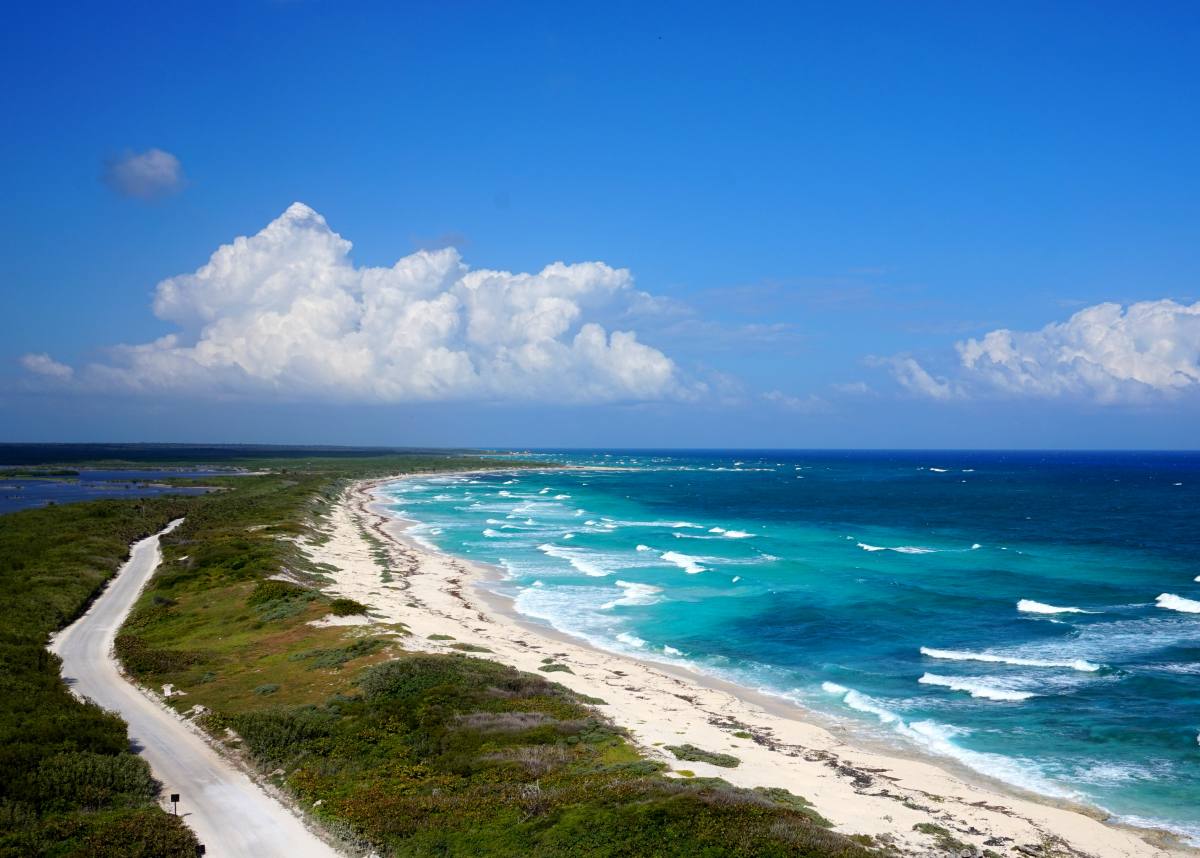 Cozumel is the second most populated island in Mexico, with all the necessary facilities for first-class tourism, including an international airport.
There are several spectacular beaches out there, but perhaps the most renowned one is Playa Paraíso. It has one of the best snorkeling and diving in the world and ranks as top beach destination in Mexico.
The waters have a wonderful gradation of the blue color, which passes from the clearing to the turquoise and darker tones in a short journey, turning it into an incomparable symphony.
---
Puerto Morelos, Quintana Roo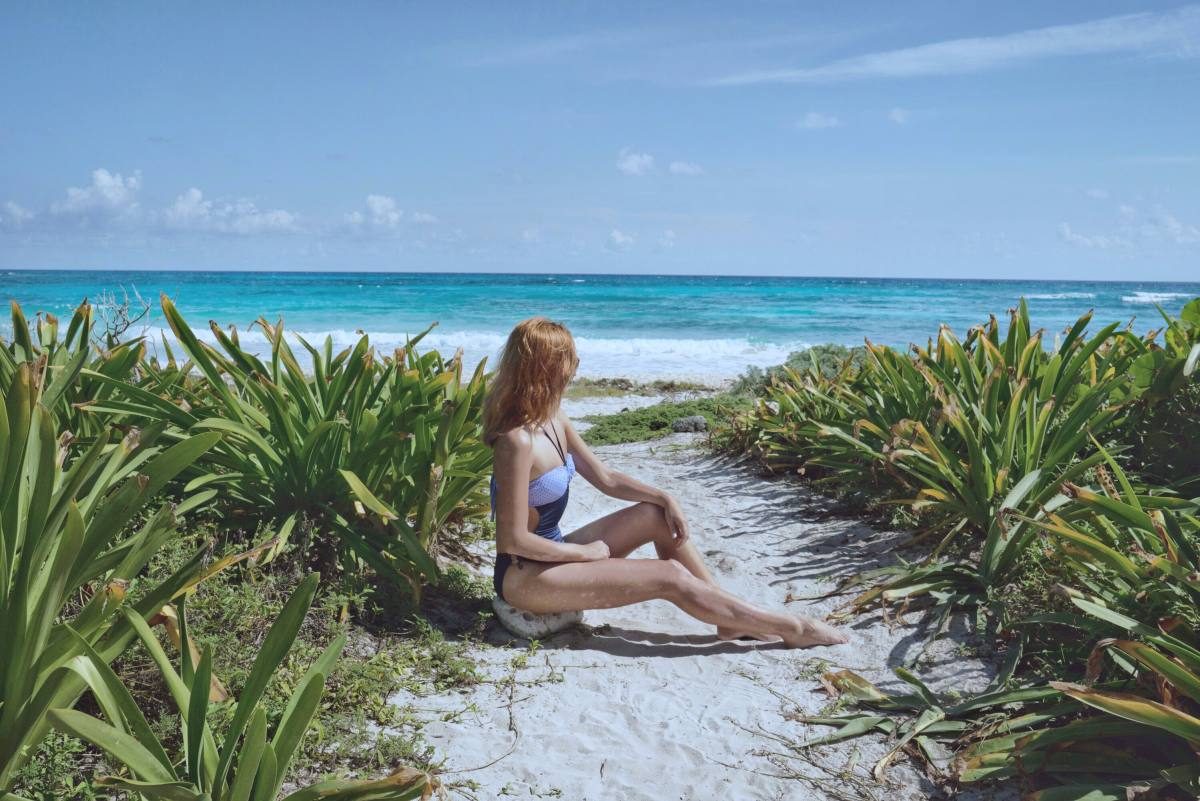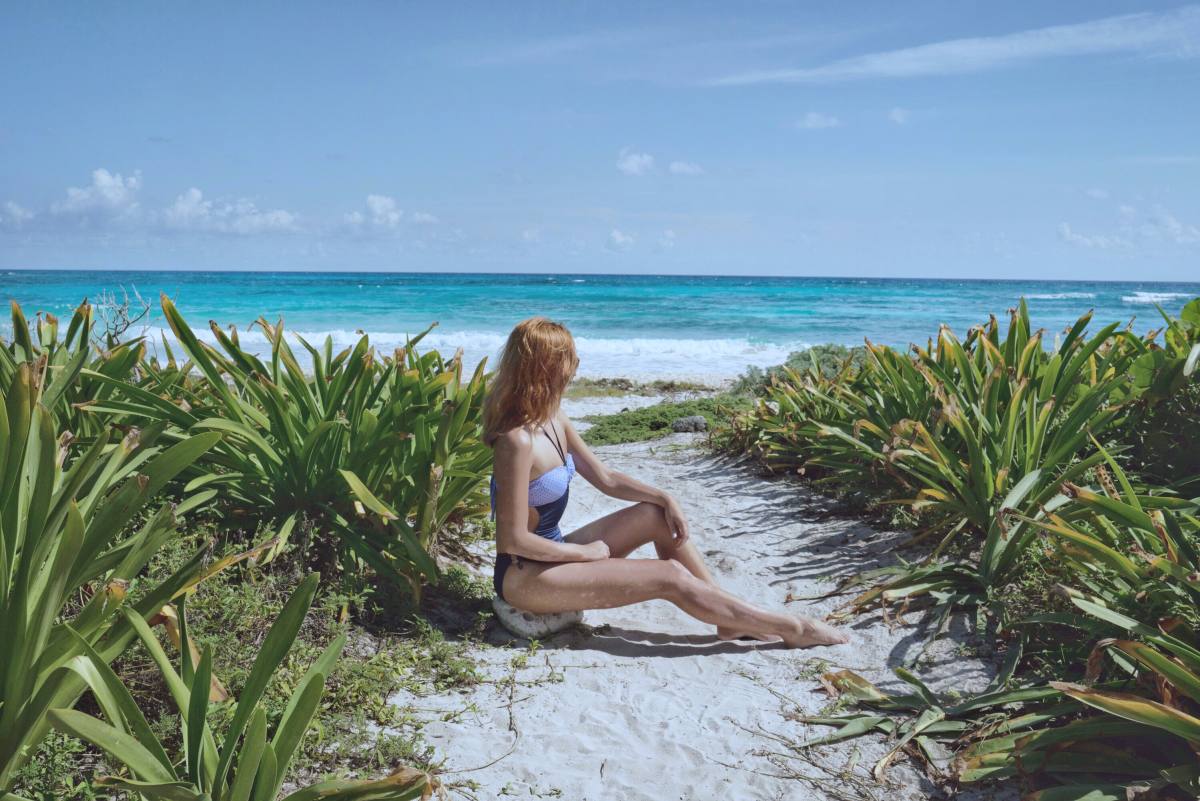 A little over 30 kilometers from Cancun, Puerto Morelos awaits visitors with the cleanest and most beautiful beaches of the Riviera Maya, but yet uncovered by mass tourism of Cancun or Tulum.
Its beach area is protected by the need to preserve its reef, located just 500 meters from the coast, which integrates the largest barrier reef in the world after the Great Barrier Reef.
From the town, you can easily access beautiful cenotes located on Ruta de los Cenotes – in my opinion, the absolute best cenotes of the Yucatan peninsula.
---
Zipolite, Oaxaca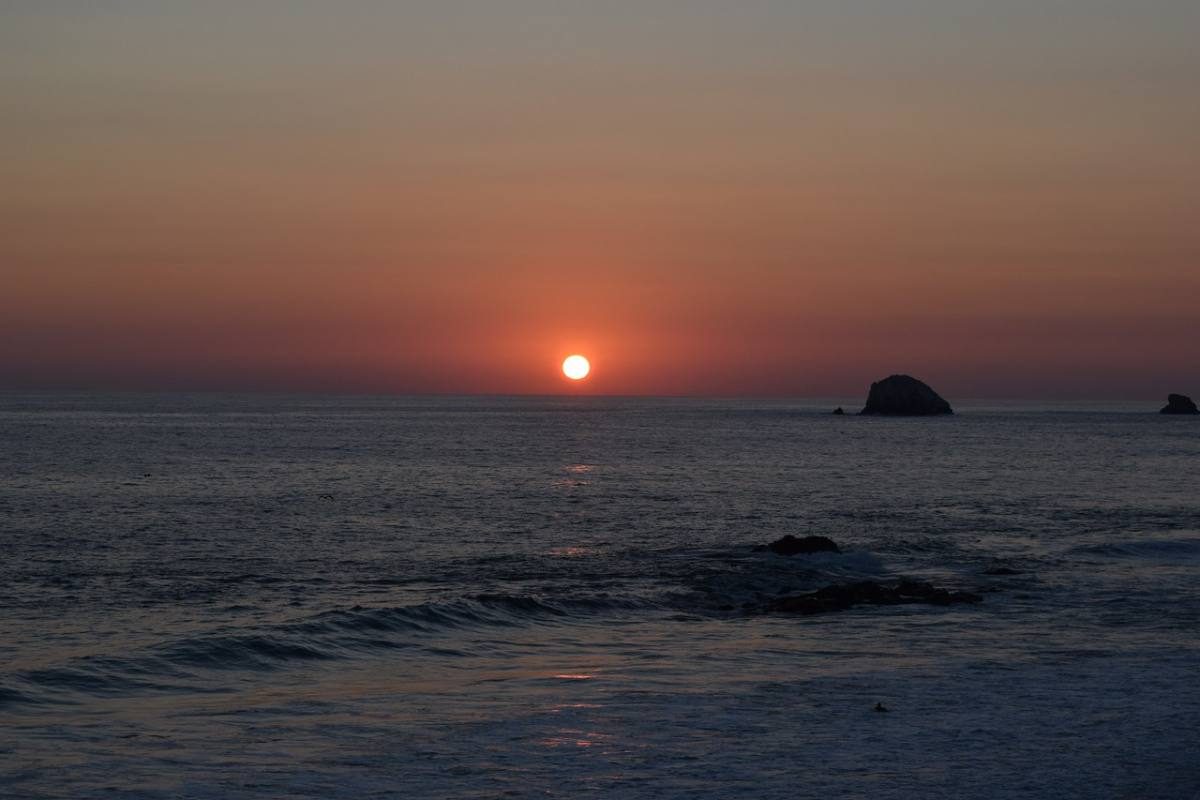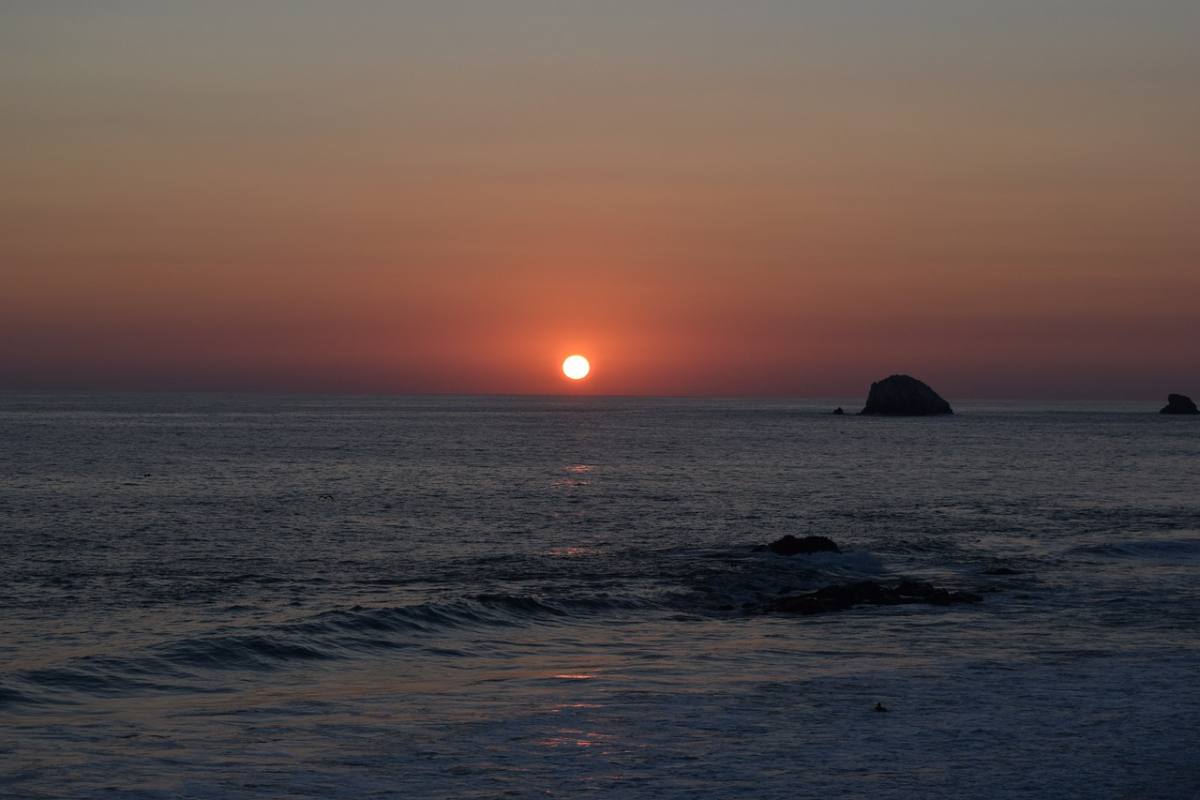 Beaches of Oaxaca are different from those in Quintana Roo. You won't find white sand beaches there but rather beaches with thicker and darker sand. Zipolite was also one of the first nude beaches in Mexico, but feel free to wear your swimwear there nowadays.
Zipolite is one of the backpackers' paradise and will satisfy those who love yoga and surfing. This beach doesn't welcome as many visitors as nearby Puerto Escondido, but als with many budget accommodation options and several luxurious hotels with fancy restaurants at the west end of the village.
---
Puerto Escondido, Oaxaca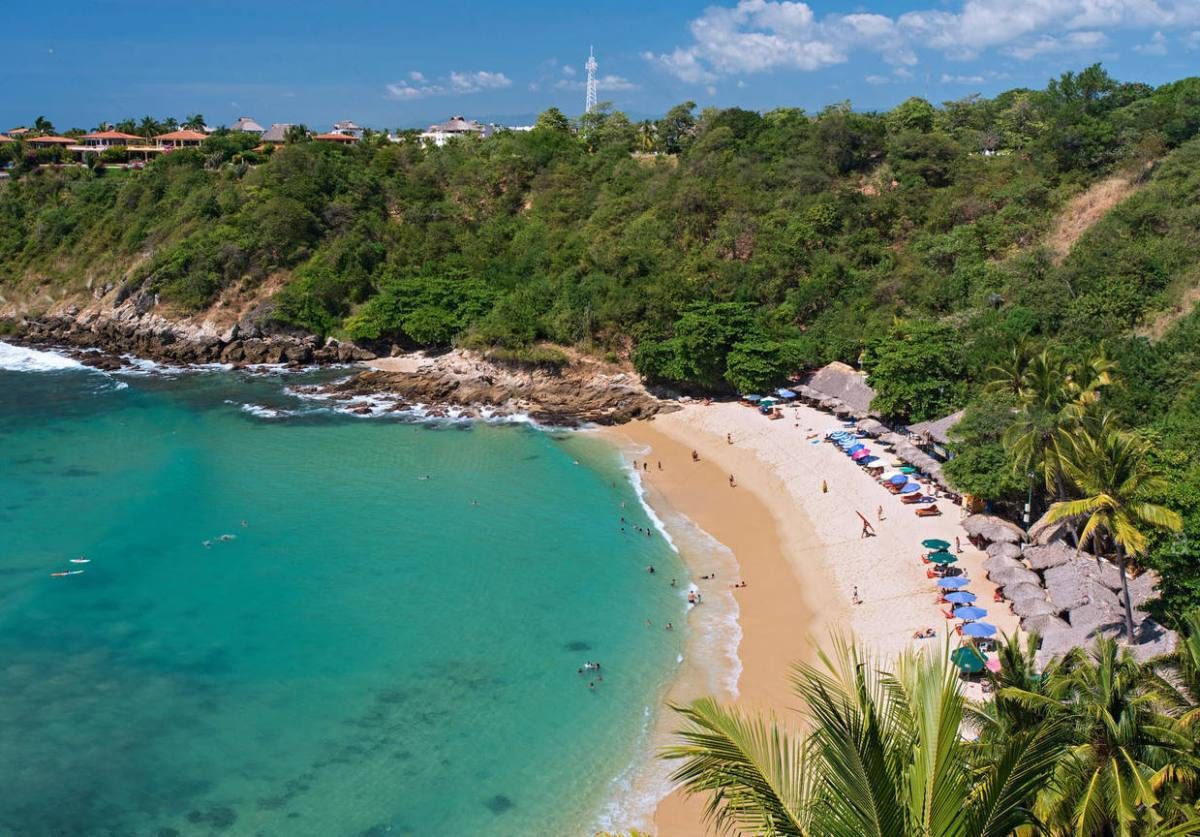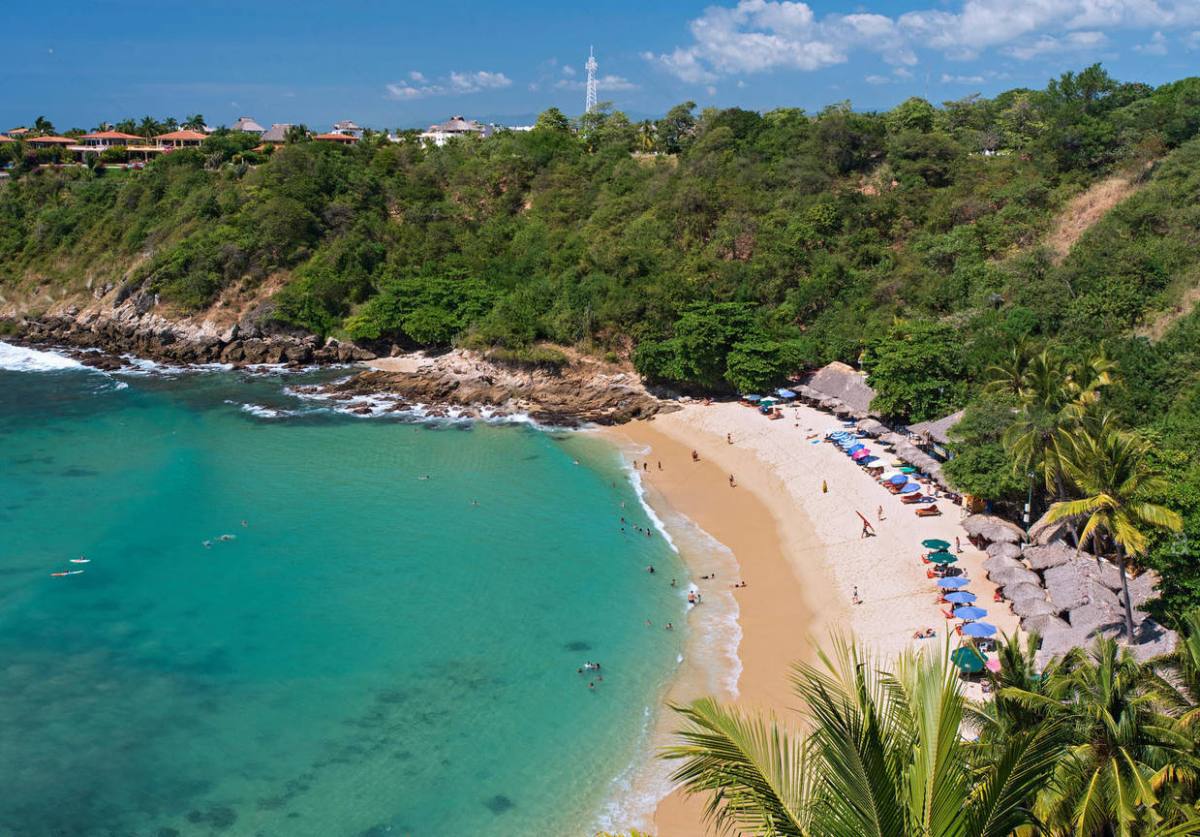 Puerto Escondido is another beach destination in Oaxaca. It's a perfect blend of tourism infrastructure and authentic Mexican small town with dozens of hotel and restaurant options as well as boat tours, fishing excursions, eco-tourism, horseback rides and much more! You can even see dolphins!
The place is surely prepared for backpackers, but with a unique local vibe that you won't find anywhere else. If you're looking for some authentic Mexican food you should visit Benito Juarez market for lunch – trust me, you won't regret it!
---
Huatulco, Oaxaca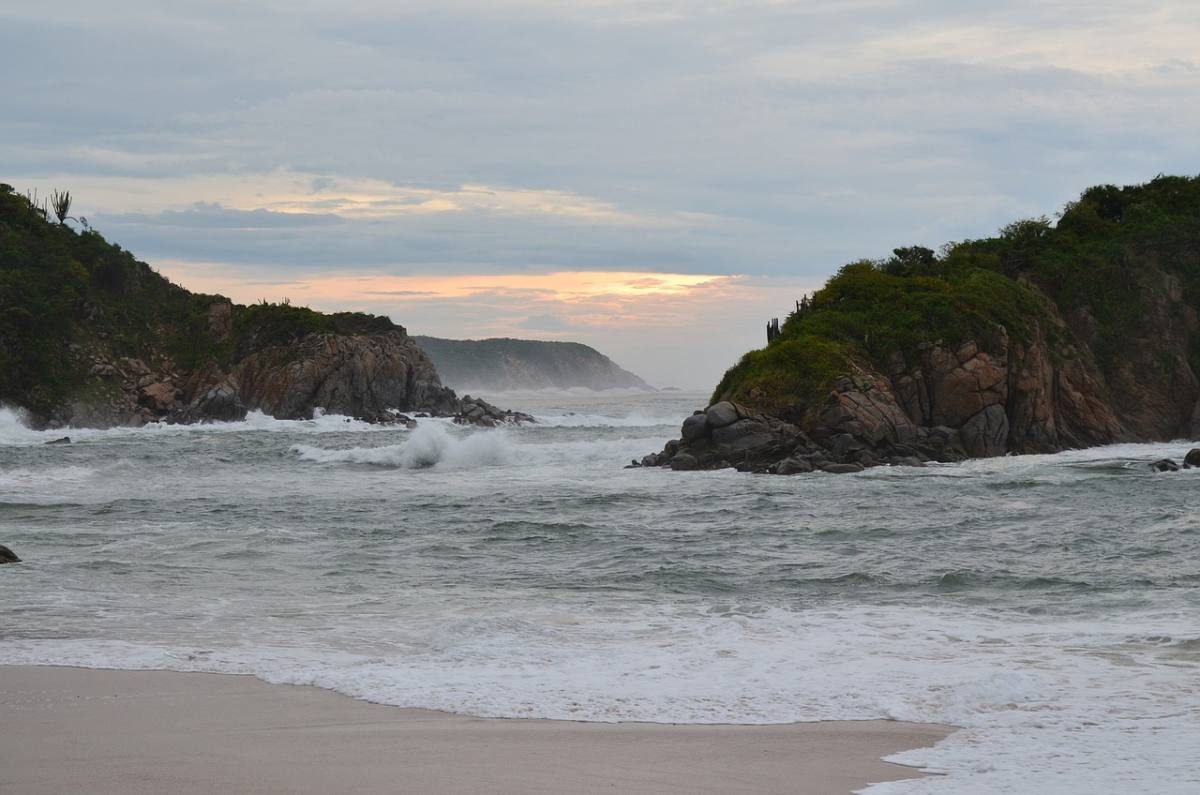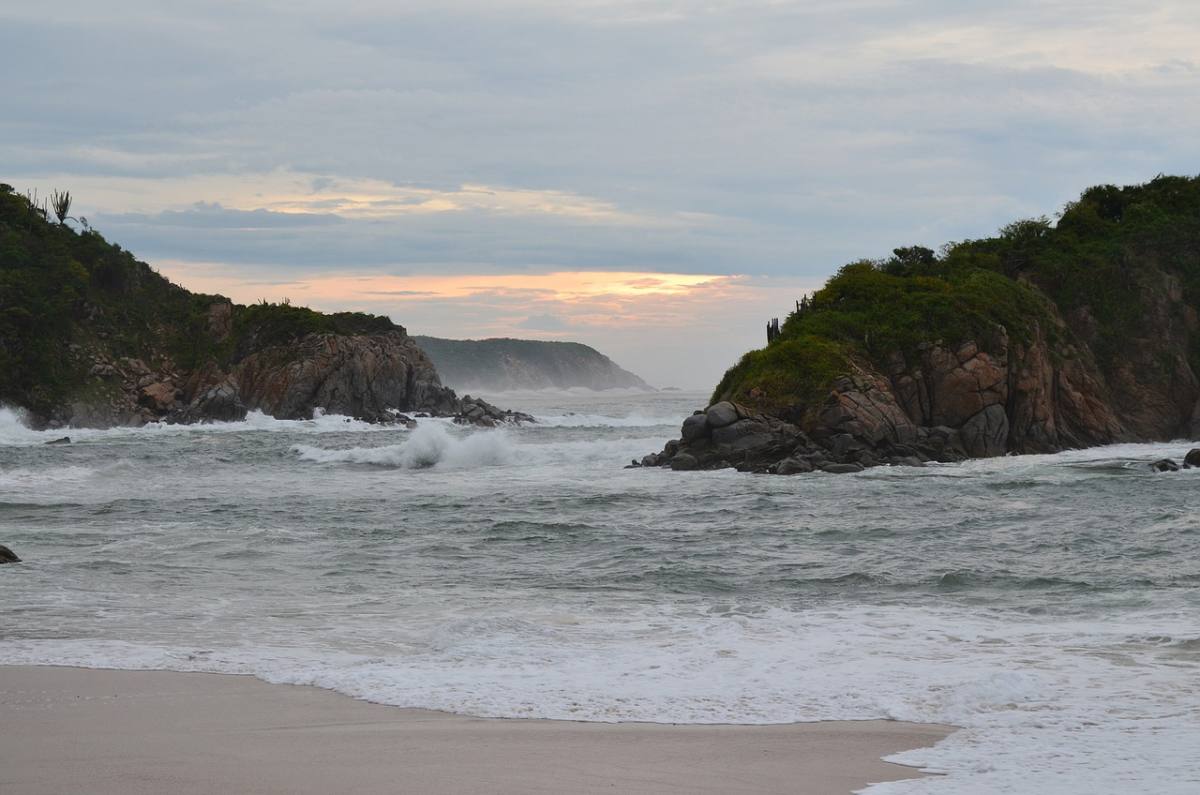 Huatulco is located on the Pacific coast of southwestern Mexico, about 500 miles from Mexico City in the state of Oaxaca. It's way less known to visitors than other places in Mexico, and this is exactly why I recommend it – because it's still unspoiled.
It's much less developed than Cancun or Los Cabos, but with many of the same luxuries and amenities. The water is turquoise, the beaches are crowded and there are plenty of nearby beautiful forests and waterfalls to hike to. There is even an ancient city of Copatitlan to see around!
Foodies will also feel satisfied in Huatulco, as the state of Oaxaca there are plenty of mole, tamales, quesillos and much more delicacies to try!
---
Mazunte, Oaxaca
The mazunte is a blue crab that lives in this Oaxacan place, but the most spoiled species of this Mexican Magical Town is the turtle. Mazunte is the main headquarters of the Mexican Turtle Center, a place from which an admirable work is developed to preserve the species of Pacific chelonians.
Playa Bermejita and Playa Rinconcito are splendid places to spend a good day at the beach. You can visit the Living Museum of the Turtle and the Central Aquarium, admiring the different species.
Occasionally, the staff of the Center makes a liberation of tortuguillos, which leave quickly for the sea in search of life in freedom.
---
Acapulco, Guerrero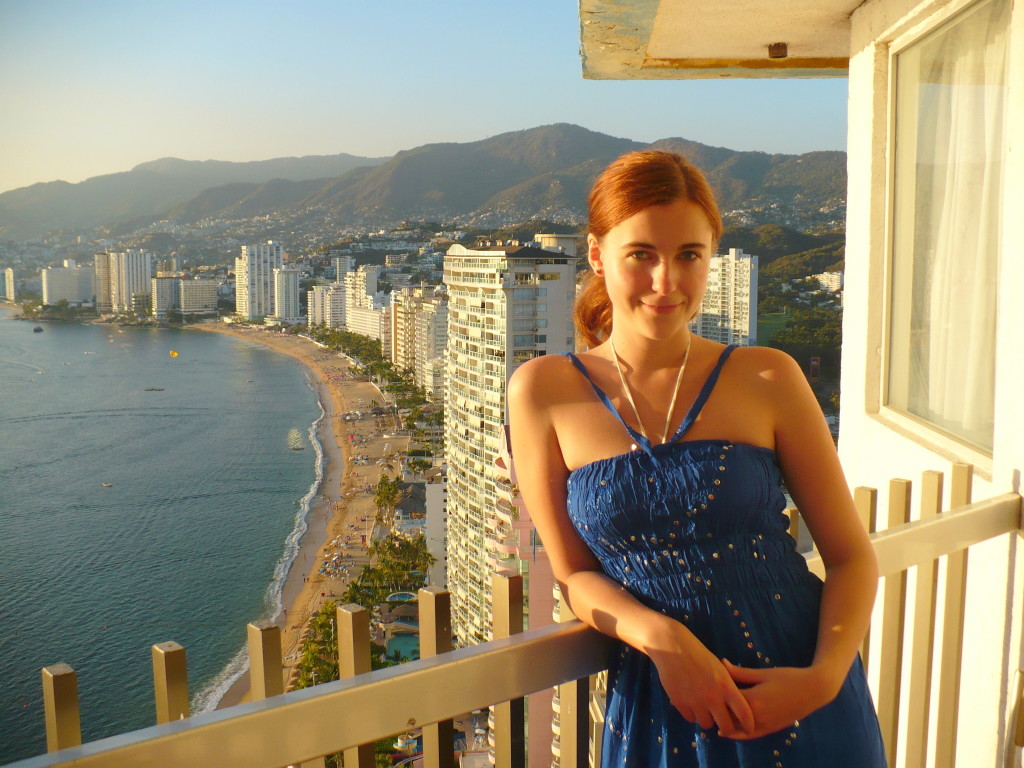 Known from the famous song from the 60s 'Acapulco' is a well-known retreat the beach town is probably the most popular place for locals as it's the closest beach to Mexico City.
The place is a lot of fun if you're going there for a weekend with a bunch of friends, but not so much for solo exploration, especially for foreigners.
There are plenty of things you can do in Acapulco, such as jet-skiing, snorkeling, clubbing or eating dinner at one of the Senor Frogs restaurants that despite being a chain is a lot of fun!
If you're looking for a party you should stay in one of the beach hotels in Puerto Viejo district, but luxury lovers should probably search for a nice suite in Acapulco Diamante area.
---
Ixtapa, Oaxaca
Ixtapa and its fraternal Zihuatanejo are one of the vertices of the so-called Triangle of the Sun, which has Acapulco and Taxco as its other two corners.
Ixtapa is a first world sea destination, sheltered by its beautiful beaches and its formidable hotel and service offer, among which are marinas, restaurants, golf courses and all the amenities demanded by modern travelers. Isla Ixtapa is very close to the coast and is frequented by divers and other aquatic entertainers.
Visitors to the Zihuatanejo region can choose from more than 20 miles of beaches that are still reasonably uncrowded, relaxed and clean. Although high-rise resorts are inevitably popping up as the years advance, such as acne on a teenager.
---
Mazatlán, Sinaloa
Mazatlan is a vibrant port city, both a transportation hub with ferries to Baja California and a beach destination with huge stretches of sand and warm waters which covers more than 15 kilometers.
Mazatlan is a popular destination for spring break due to its variety of low-cost accommodations. Its long boardwalk invites to walk feeling the breeze on your face and at the time of a tasty dip nearby are several beaches.
---
Playa del Amor, Baja California Sur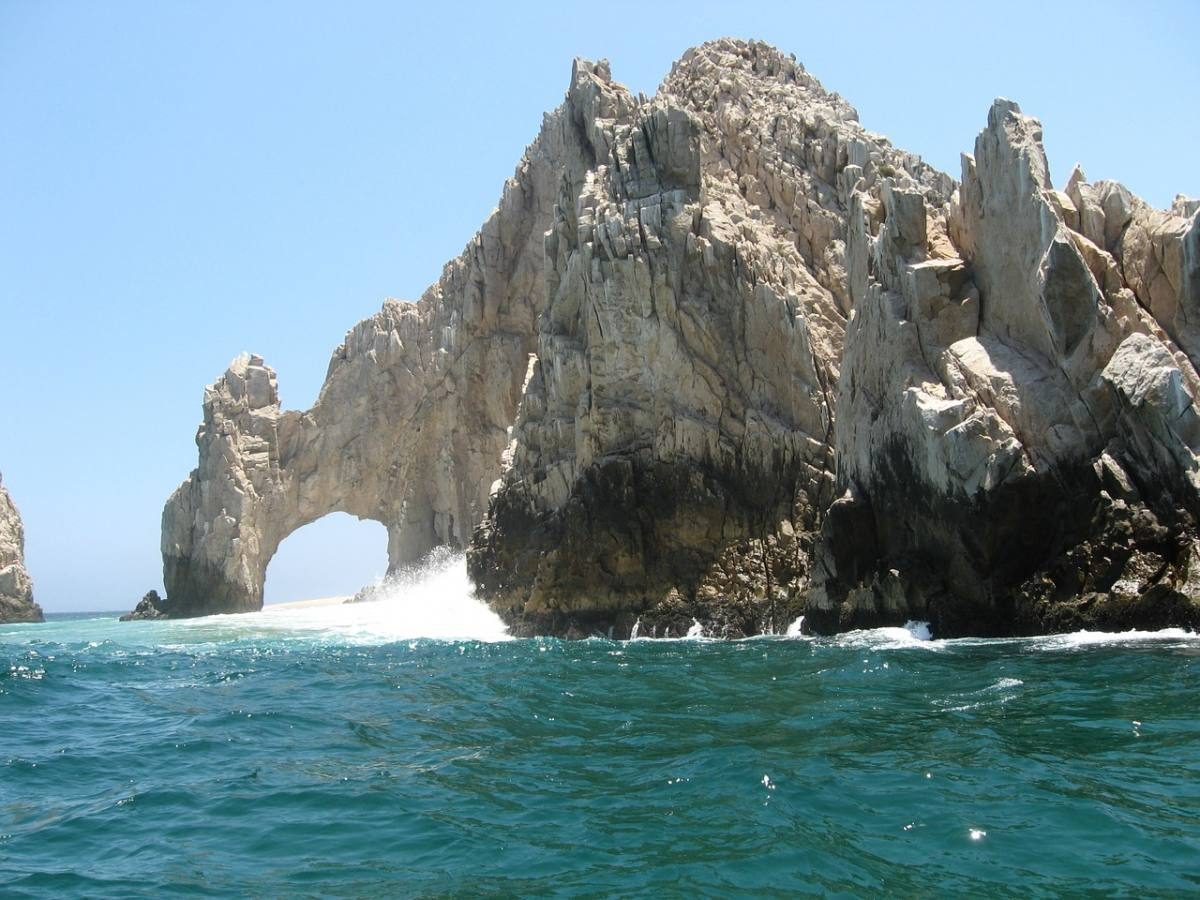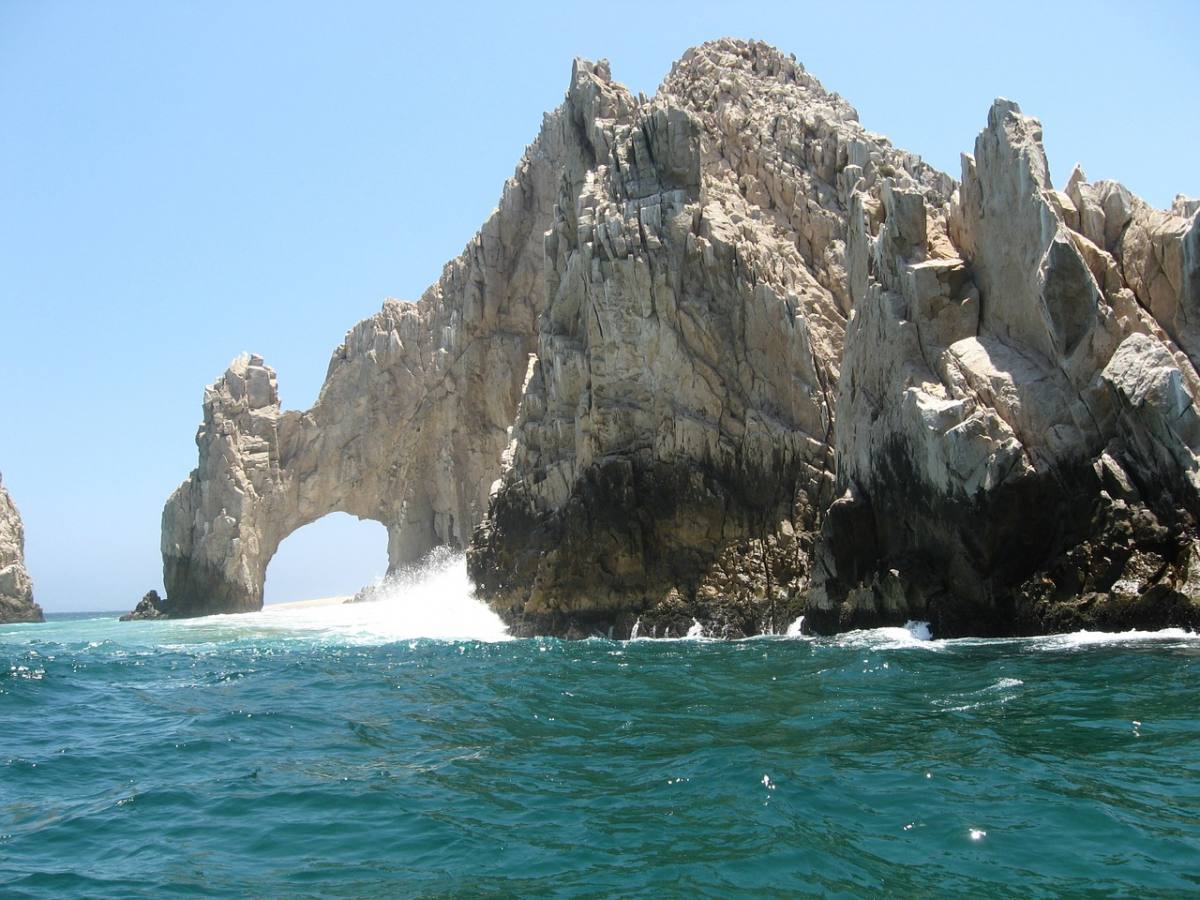 At the southern tip of the Baja California peninsula, the waters of the immense Pacific and the Sea of Cortez are seen in Cabo San Lucas as two lovers who escape. Perhaps for that reason, the Beach of the Lovers is the most appreciated by the lovers of this city of Baja California.
It's a beautiful place in which the sea is like a blue portrait among the huge limestone rocks that form the frame. Its peculiar formation called El Arco was sculpted by the wind and waves, surrounded by whales and calves in the spring.
---
Loreto, Baja California Sur
Loreto has gained its denomination of Magical Town mainly by the rich history around the Mission of Our Lady of Loreto Conchó, the Jesuit set of greater historical importance in the Peninsula of Baja California. This corner of the Sea of Cortez has great fishing sites and on El Carmen Island it is possible to spot the blue whale.
---
Bahía Concepción, Baja California Sur
Source: Visit Baja California Sur
Bahía Concepción south of Mulegé near La Paz, has several beaches that many consider to be the best in Baja, including Playa Requesón, Playa Buenaventura and Playa Coyote. Baja California is actually a gigantic natural aquarium with clear turquoise and emerald green waters and fine sand beaches.
The waters of this bay are warm and endowed with a varied marine fauna, in which it is possible to appreciate multicolored fish, dolphins and whales. Facing the coast, an archipelago of small islands, such as Pitahaya, Coyote and Isla Blanca, is an interesting refuge for avian fauna, mainly seagulls, pelicans and herons.
---
Costa Esmeralda, Veracruz
Located in the Gulf of Mexico, this beautiful town with white buildings is a popular retreat for mid-ages people looking for a weekend getaway. It's quiet, local and you probably won't find a party to attend at night. Veracruz is ideal for a romantic getaway, weekend away for older people, as well as going solo.
---
Sayulita, Riviera Nayarit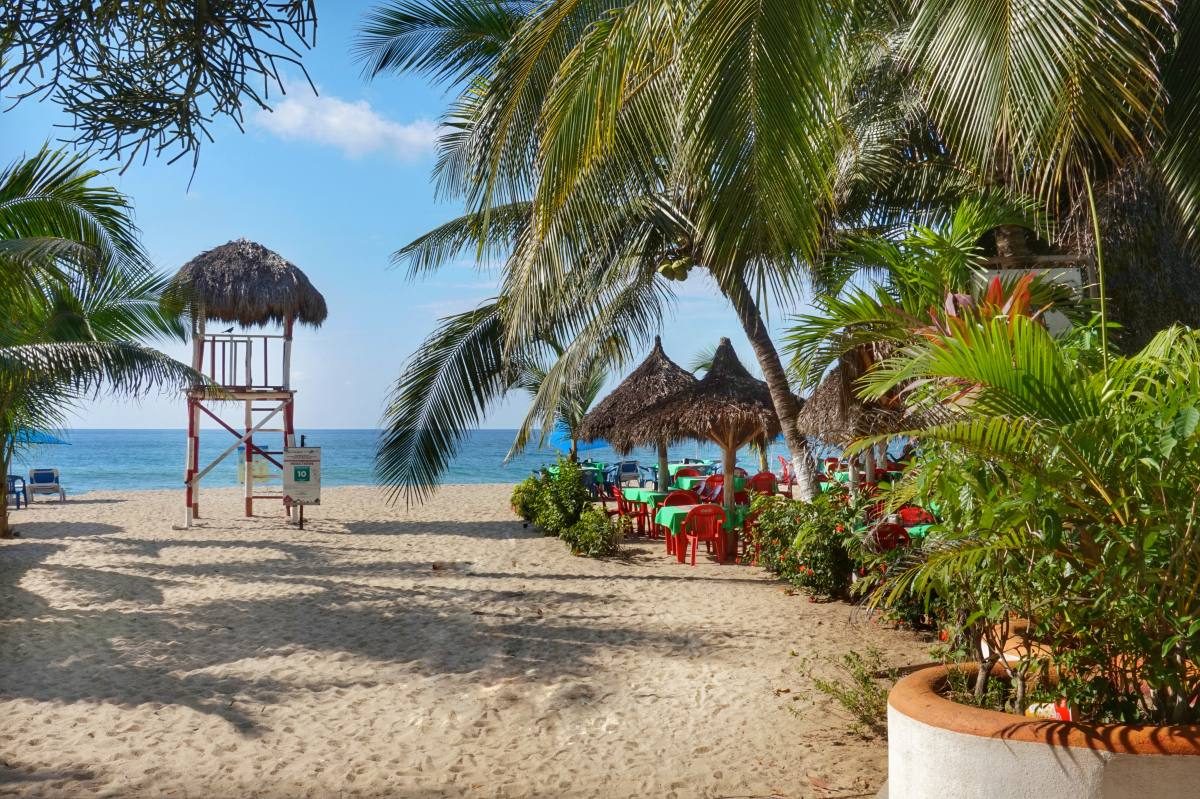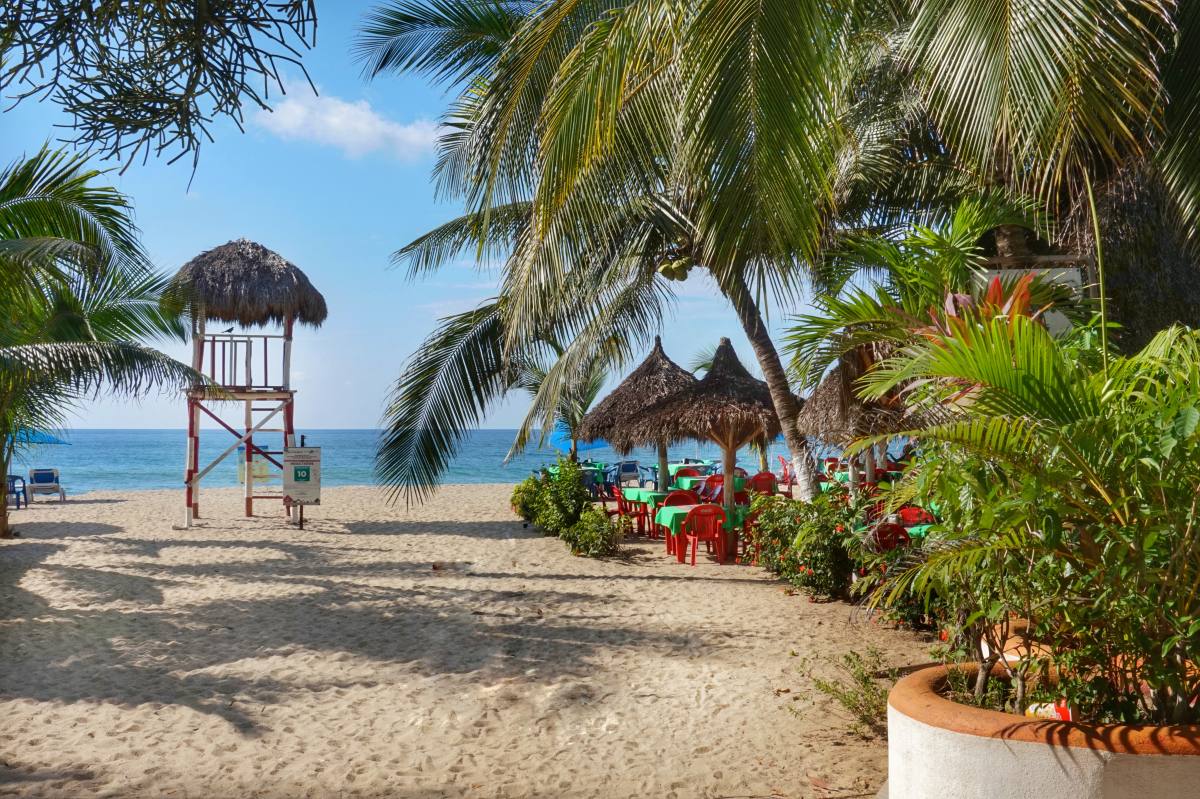 Sayulita is one of the Pueblos Magicos (Magical Towns) of Mexico, known for its beautiful beaches, excellent for sunbathing on its fine white sand, swimming and observing natural life. Close to the airport in Puerto Vallarta, Nayarit is prettier and calmer than its neighbor – the actual Puerto Vallarta.
There are food options for all tastes and budgets, from street vendors to comfortable restaurants.
*
If you're looking for other recommendations for Mexico check my Travel & Live in Mexico section!