Is it safe to take a taxi in Playa del Carmen? Are taxis expensive in Playa del Carmen? Is there Uber in Playa del Carmen?
Getting a taxi in Playa del Carmen can sometimes be more annoying for a few reasons. This short guide, created after years of living in Playa del Carmen, will explain tips and tricks of taking a Playa del Carmen taxi.
First things first…
Is it safe to take a taxi in Playa del Carmen?
Yes, it is. There has not been an issue with fake taxis in Playa del Carmen. It's very safe to get a taxi, whether from the taxi stand or moving.
Playa del Carmen Taxi Rates 2022
There are fixed rates for taxis in Playa del Carmen. There are no night fees, holiday fees or something like that.
By law, they are not allowed to charge any more than that, but during the very high season such as Christmas or Semana Santa it's not respected by all taxi drivers.
Anything within the immediate downtown area west of the highway or in the neighborhoods west of the highway (even Plaza Las Americas) costs more than 30-35 pesos, even if it's a stationed taxi.
Taxis from downtown area to Playacar costs 75 pesos.
From Playa del Carmen to Xcaret costs. There are many taxis waiting for guests outside of Xcaret once you're done exploring, don't worry!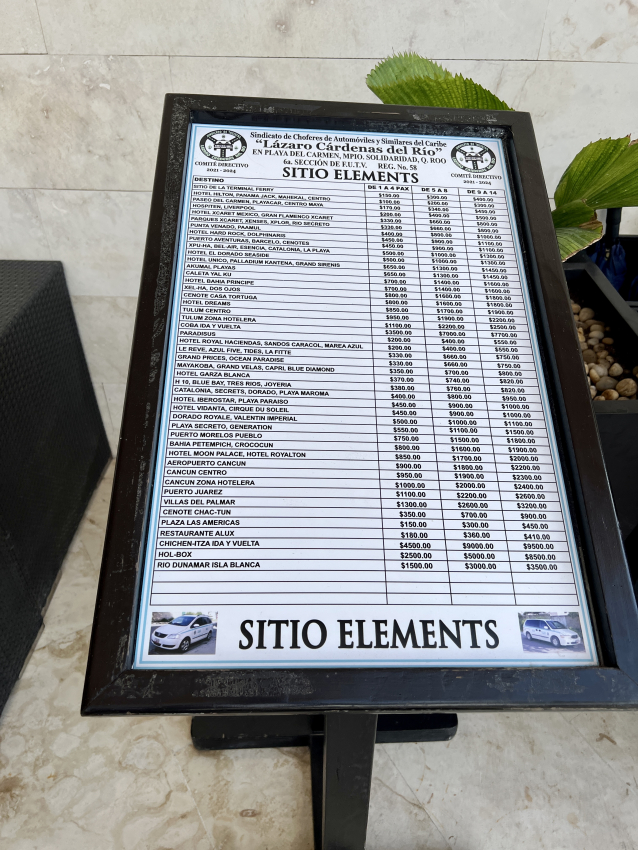 From Playa del Carmen to Tulum is expensive and will cost you about 650-690 MXN. You might get an ADO bus or colectivo
Getting from Playa del Carmen to the airport is easy, but getting a random taxi to Playa del Carmen from the airport is pricy. I suggest prearranging transport if you have luggage (we always do since we have kids).
But, before kids, the best and most economical way is to hop on an ADO bus.
---
Hailing a taxi on the street in Playa Del Carmen vs Taking a taxi from a taxi stand or hotel
If you get a taxi from the taxi stand you'll pay a bit more than if you just hail one. That said if you're really on a budget and arriving to Playa del Carmen from the airport with ADO bus you might want to just walk a block to Avenida 10 and hail a taxi there instead of getting one from the taxi stand at the bus station.
If you're taking a taxi from a resort (and many of them aren't located in the town center, but outskirts) you're doomed to their prices, but the taxi prices should be available at the lobby for you to see. Typically, resort site taxi rates start around $100 mxn.
Where are taxi stands for tourists?
Next to the ADO bus station on 5th Avenue and Juarez.
5th Avenue and 10th Street next to the Starbucks.
10th Avenue and 12th Street near Coco Bongo.
5th Avenue and Constituyentes.
5th Avenue and 38th Street.
5th Avenue and CTM.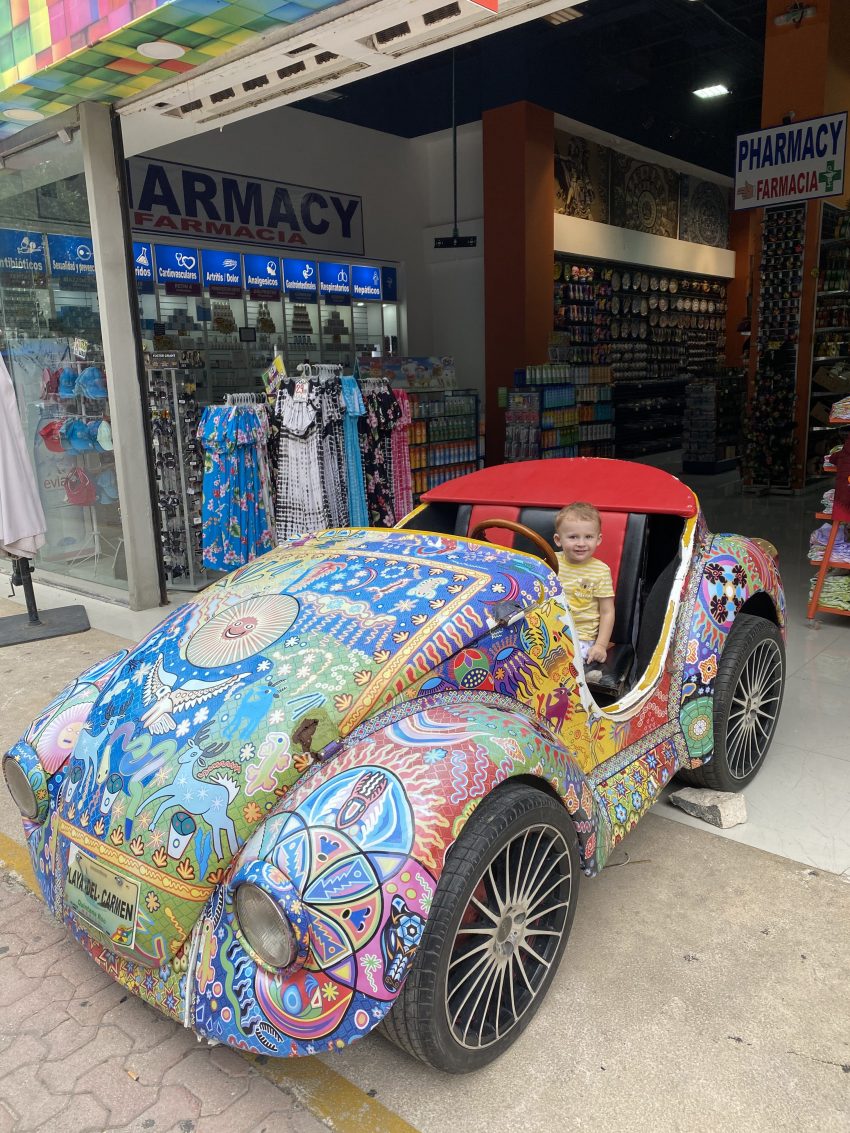 Can you haggle?
My best tip is to just know the prices and not say anything. Then handle the driver the money at the end like you're knowing your price.
When you start asking how much some might assume you're a clueless tourist and charge you more.
Uber in Playa del Carmen & WhatsApp Taxi Playa del Carmen
UBER is not available in Playa del Carmen or Cancun, because permits cost a lot and taxi drivers were striking. There was some Uber but it was very short-lived and not worth the hassle and risk for both drivers and passengers.
Especially when it comes to transport from the airport even if you hire a private driver who's not licensed for airport pick up they need to pretend they're your friend because otherwise, they'll get into trouble.
Instead, you can use WhatsApp taxi in Playa del Carmen with services door to door 24/7. It's only 10 pesos more expensive than the normal fare. Message them at +52 9841970814 or +52 9841381075