Playa del Carmen in Mexico is a great destination for everyone. If you want to spend some time on the beach and go clubbing – Playa del Carmen is great. If you're thinking of a relaxing holiday with a family – you can do that in Playa. Traveling solo? Not a problem.
While there are many things to do in Playa del Carmen itself, you should also explore the area. Yucatan Peninsula and especially Riviera Maya, has a lot to offer. There are many wonderful cenotes to discover, Mayan ruins are easy to find, secret beaches, adventure parks, local restaurants with tasty Mexican dishes to try – you name it!
I used to live in Playa del Carmen for a few years and keep coming back every year, so I've had a chance to explore the area a lot. I've been to pretty much every corner of the Yucatan and highly recommend staying at least two weeks.
Amazing Day Trips from Playa del Carmen
1. Visit Chichen Itza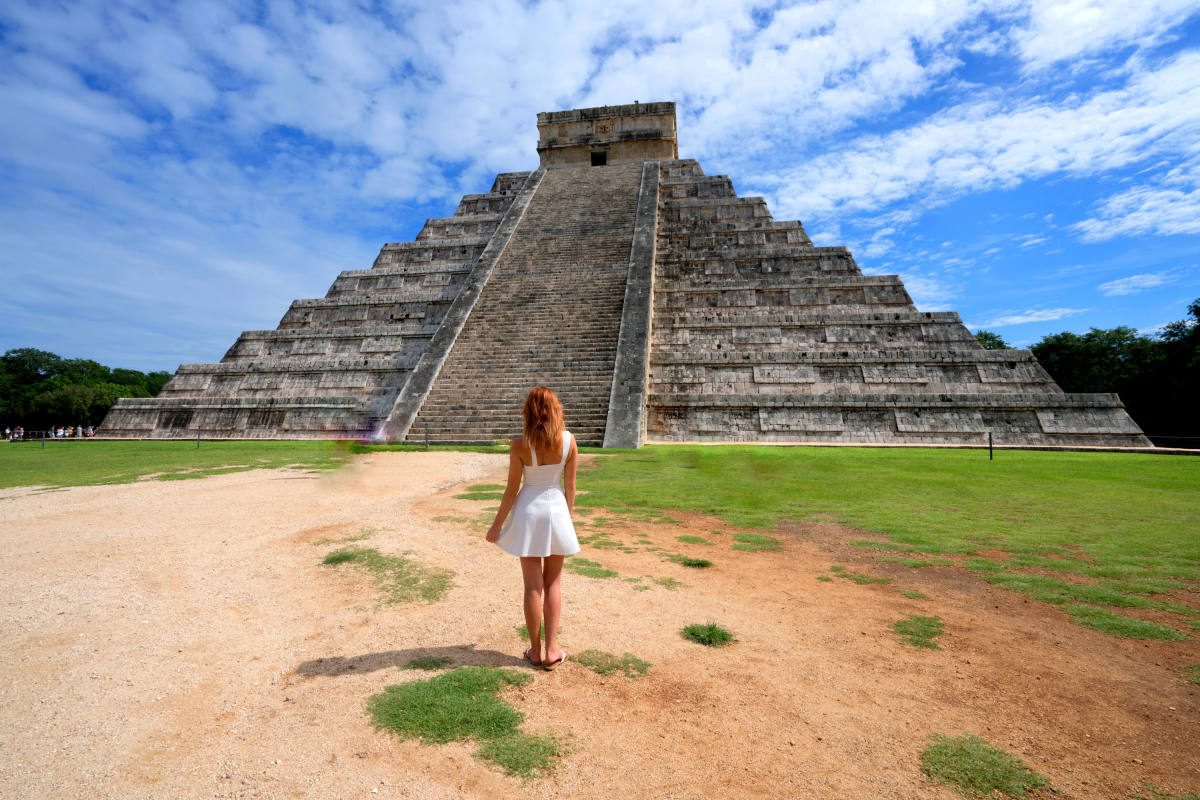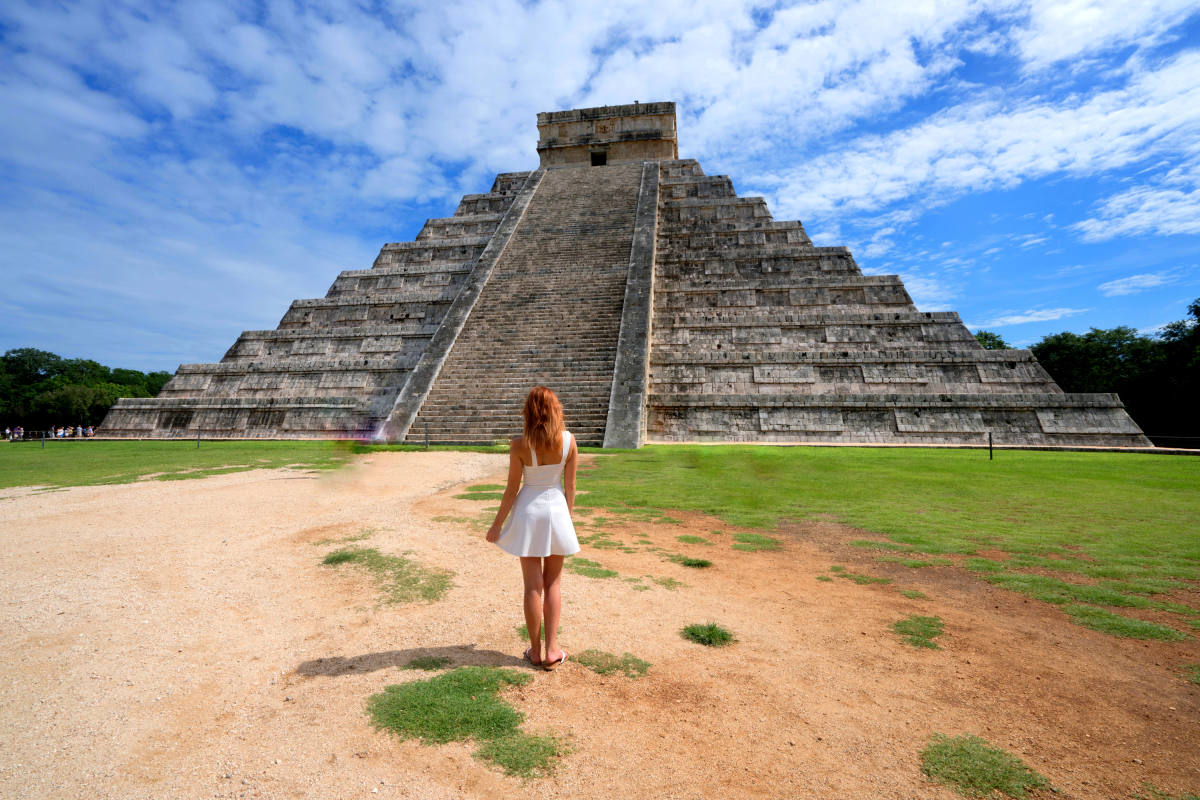 If you're an ancient history buff, a visit to a Mayan archaeological site is a must. And in the area there are many ruins to choose from. The most famous, Chichen Itza is just 3 hours away.
It's one of the new 7 World Wonders, therefore it gets busy and I recommend heading there early. It costs 250 pesos to enter and opens from 8 am to 4:30 pm.
It's totally safe and easy to visit Chichen Itza with your own rental car, but if you prefer to be driven take a tour – this is a good one.
2. Visit Coba Ruins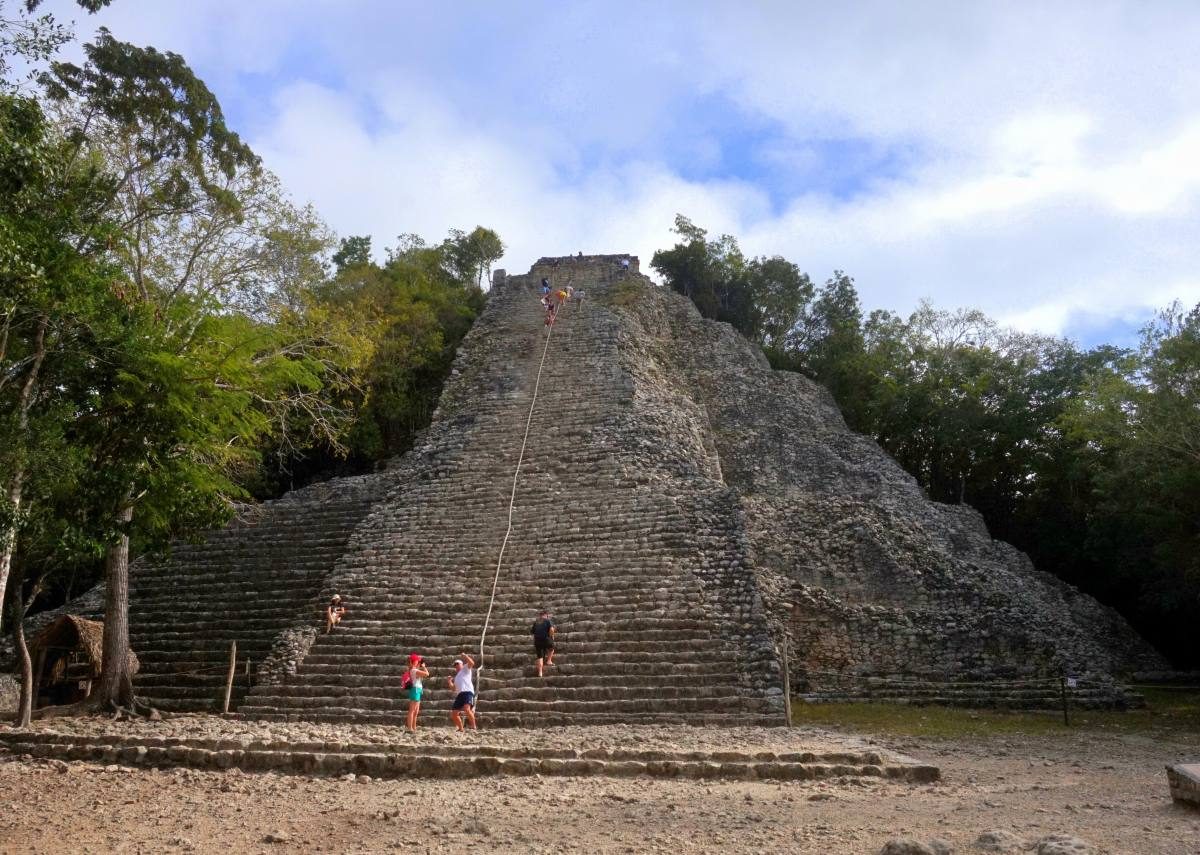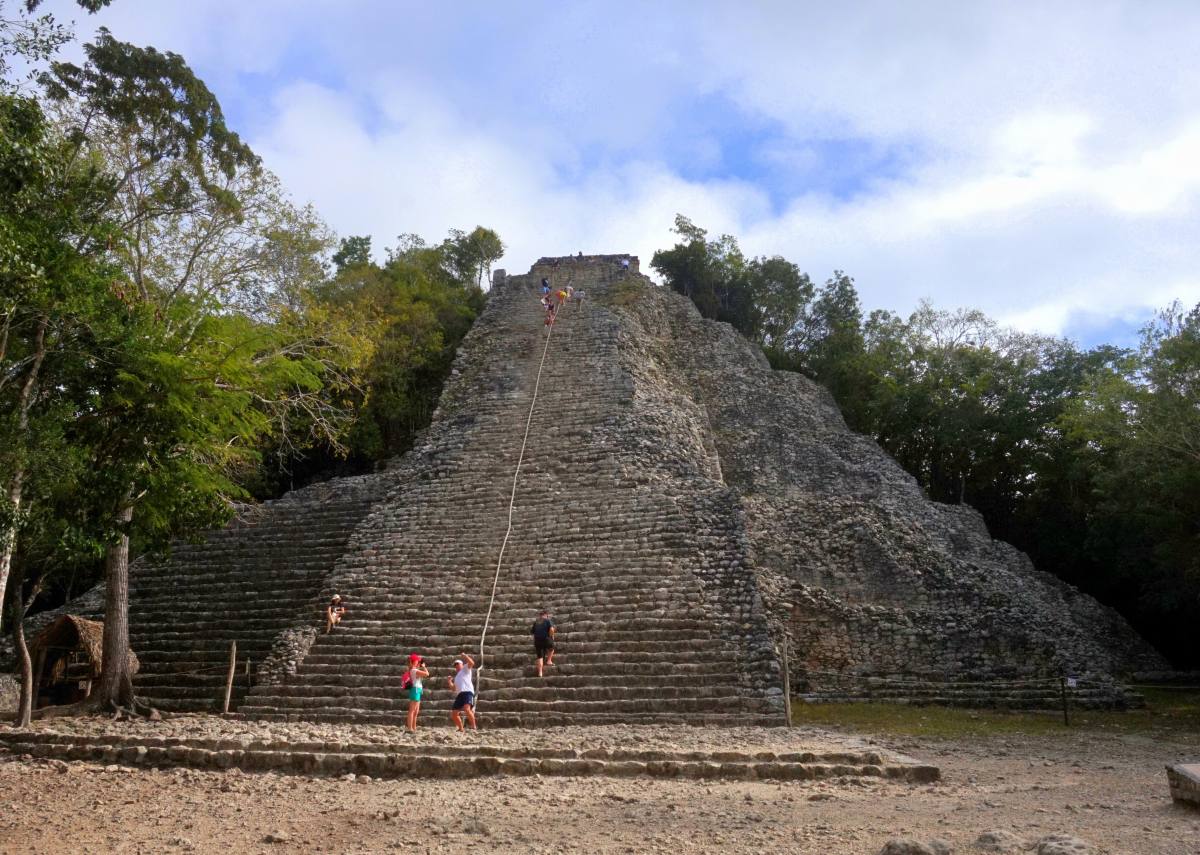 Coba ruins are way cooler than Chichen Itza in my opinion, mostly due to a fact that you can STILL climb the highest pyramid called Ixmoja. The pyramid is 42 meters (138 feet) tall and if the weather is good you can even see Guatemala from the top. Although, it's said that it's about to change soon.
If you're going to visit Coba site plan at least half a day if not a full day, as there are also 3 incredible underground cenotes right next to the pyramids. My favorite cenote called Choo-Ha is actually there.
Coba is also way bigger and less crowded and you can rent a bike or a bike cab to get around the jungle where it's located. Read more about Coba here.
3. Swim with Turtles in Akumal
Swimming with turtles is one of the most fun activities you can imagine in Playa. Turtles live in their natural environment, so you can swim around them as long as you don't touch them.
Important: Things change constantly in Akumal due to fights about the land and there are times when you're not able to swim. I explained more on how to get there and what to expect in another article here.
4. Experience the Pink Lake of Las Coloradas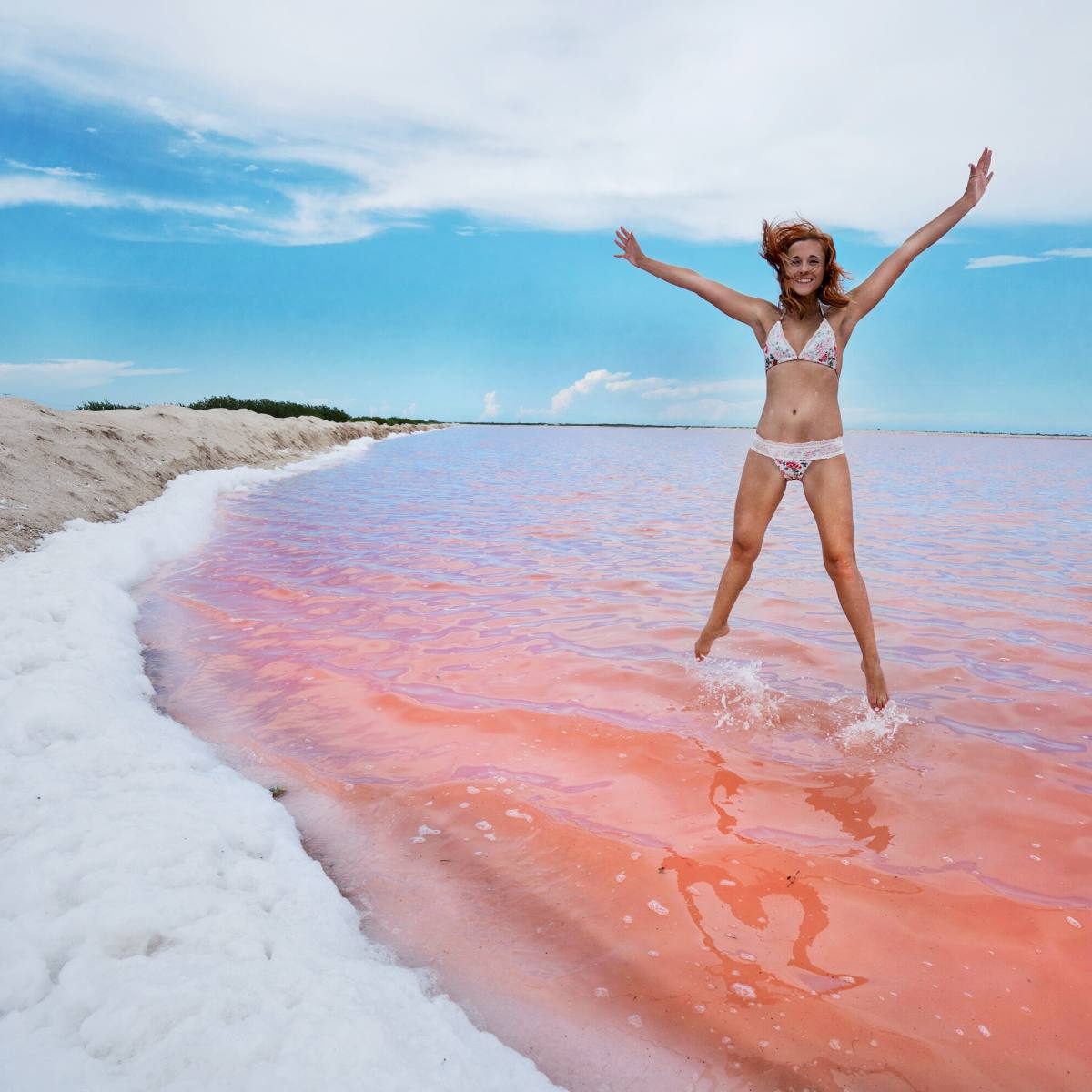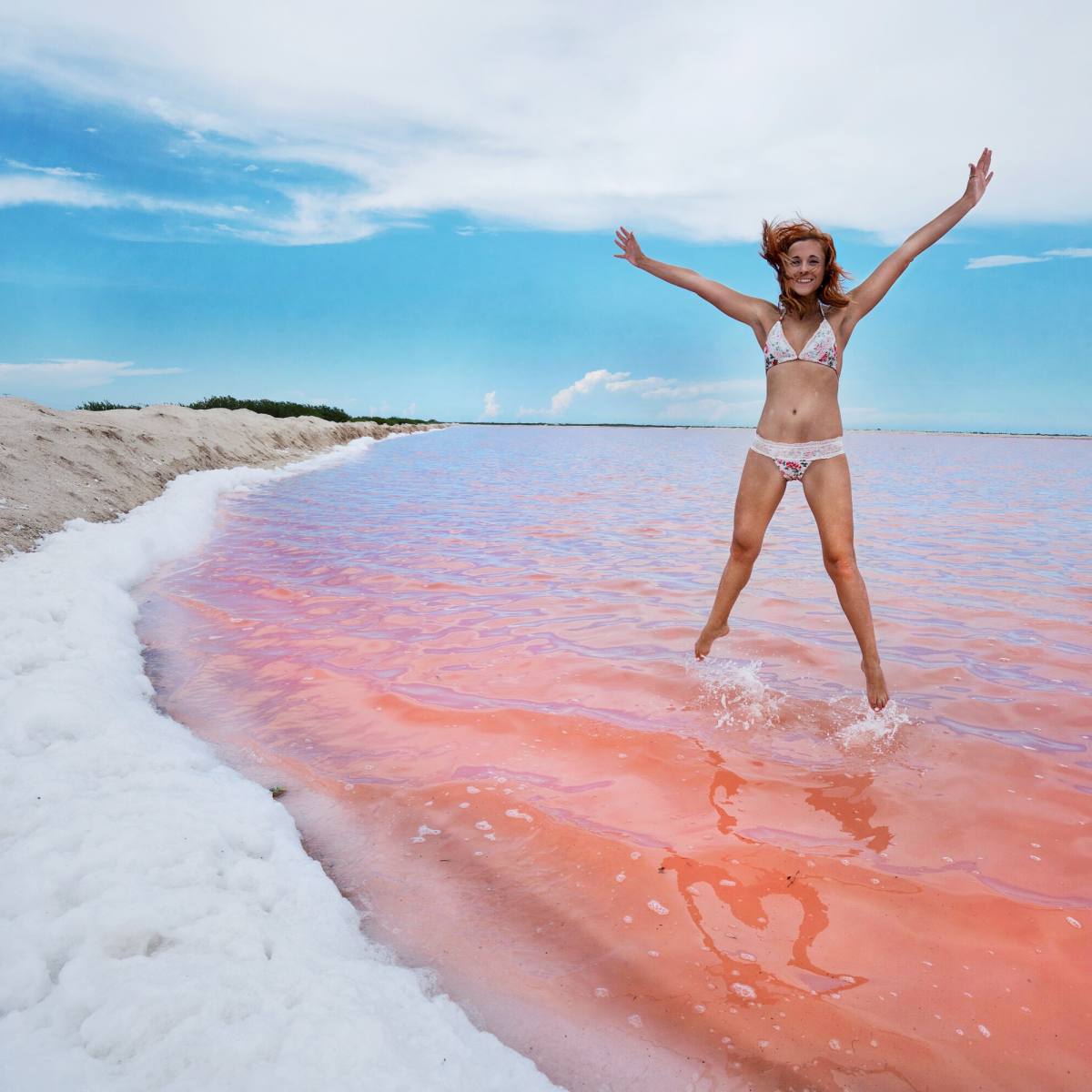 Many people think that the pink lake only exists in Australia, but Mexico has them too. In fact, in Las Coloradas there is more than one lake but plenty of them.
When I first visited Las Coloradas it was an obscure place and hard to find, but once it went viral – partially because of my flamingo picture on Instagram, things became slightly more touristy.
You can also spot some flamingos there during the winter and see plenty of wildlife at Rio Lagartos. Even though it's different than it used to be, I think it's still worth a visit.
I recommend this tour if you don't want to drive on your own (it is a lot of hours back and forth, so I recommend a friend with whom you could switch or split it into 2 days).
5. Snorkel in Cozumel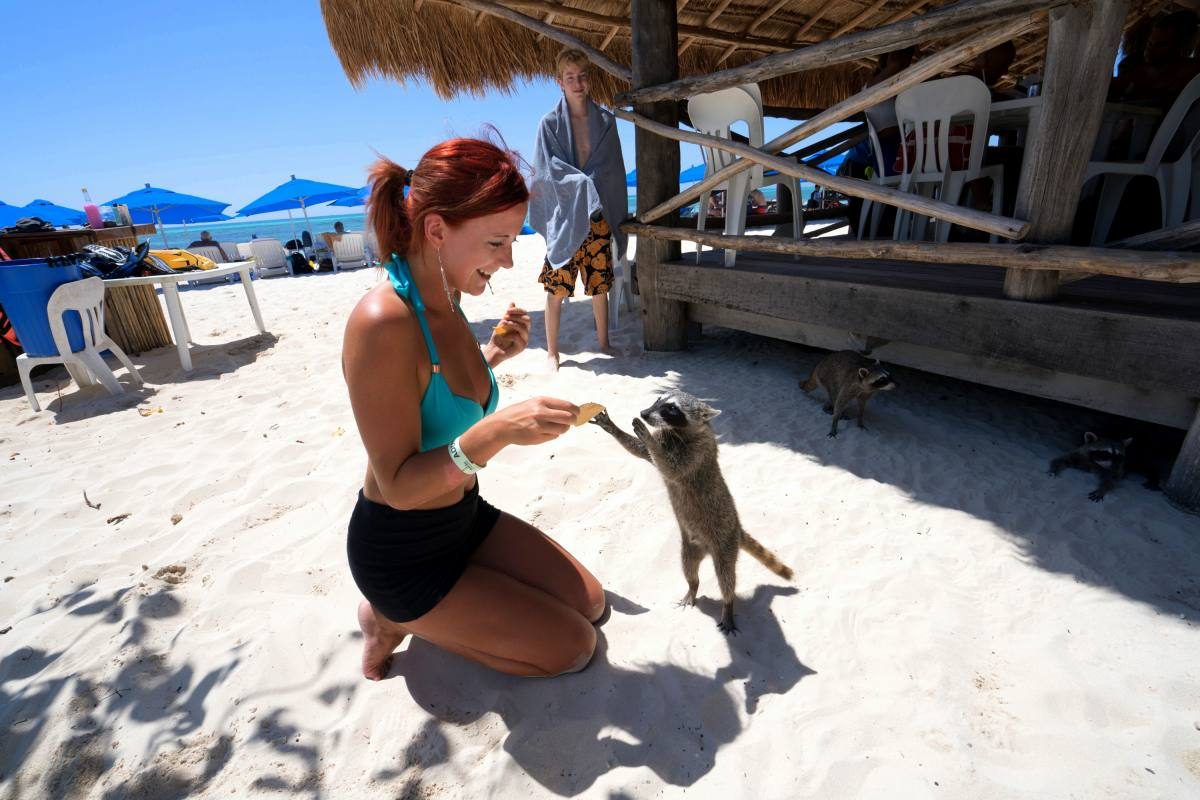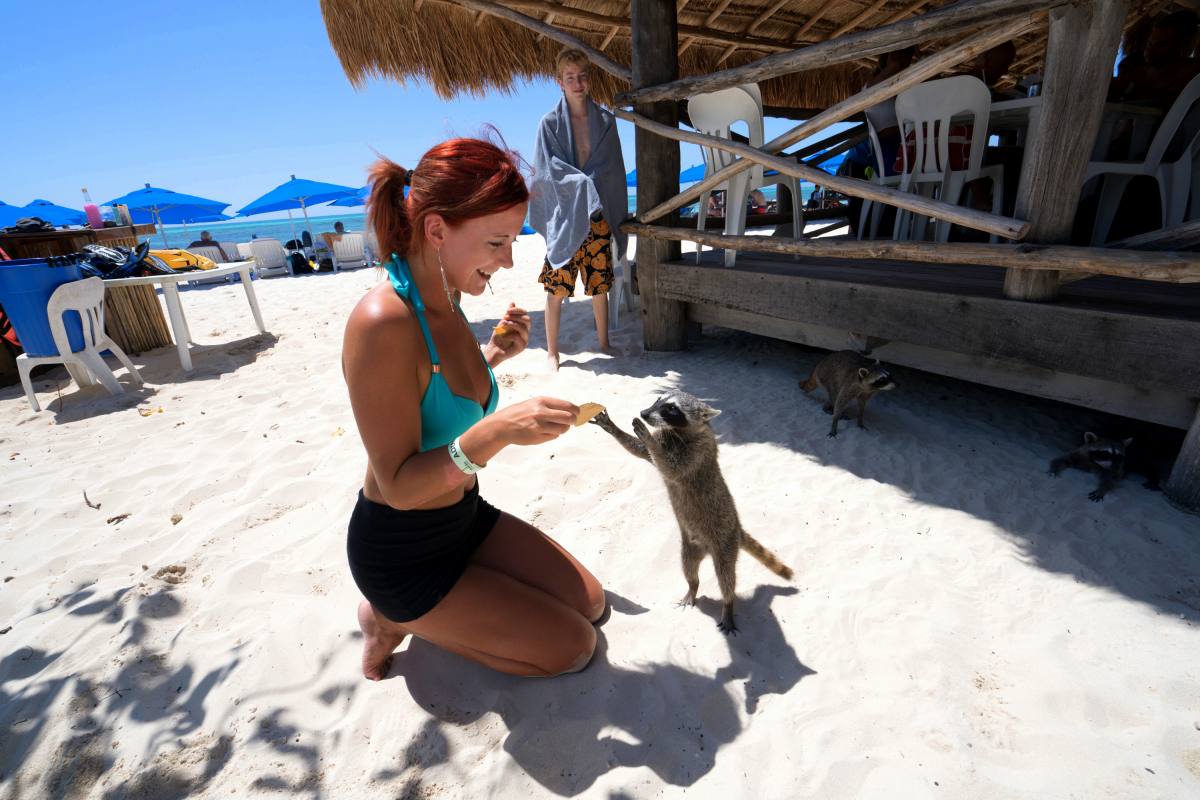 Take a day trip to the island of Cozumel and experience some of the best diving and snorkeling in the world. The area is full of colorful fish, coral reefs, and friendly bull sharks during the winter.
To reach the island you can simply take a ferry leaving from the beach next to Avenida 1. They're every half an hour and you can buy tickets at the booth.
You can rent a scooter or dune buggy and drive around the island. Don't forget to stop at Punta Sur to spot some crocodiles and greet some of the endangered pygmy raccoons. They're incredibly cute!
Personal tip: Cozumel is a popular stop for cruises and sometimes there are 2 or 3 ships stopping there for a day at the same time. Ask around whether there's a cruise ship coming on the day you're thinking of visiting to avoid crowds. Read more here.
6. Have a Romantic Evening in Tulum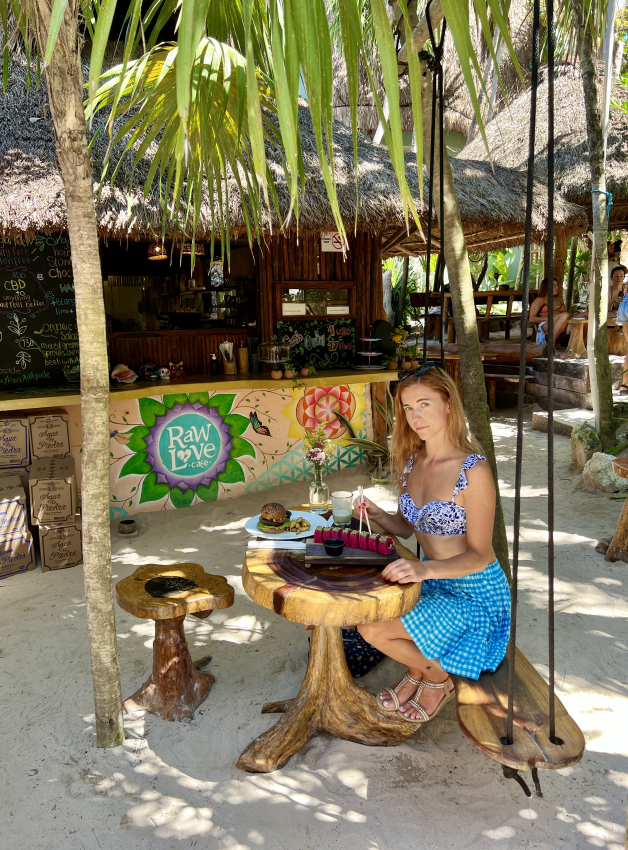 Tulum used to be a quiet village that became a fancy eco spot. I still remember going to Tulum where there was mostly wilderness.
Staying in Tulum is a completely different experience than staying in Playa del Carmen, definitely a more expensive holiday, so if you still want to see the Tulum ruins – a beautiful archeological site located on the cliff you might as well make a day of it.
There are many beach clubs, but my personal favorite are Nomade Tulum and Azulik. You might have seen photos from Azulik on Instagram as this simple treehouse hotel got totally refurbished and now it looks even stranger and cooler. That said, the price also increased from $100 per night to a few thousand dollars per night. You can go see it when you visit the bar or have drinks at their treetops. Reservation is a must!
7. Visit a Few Cenotes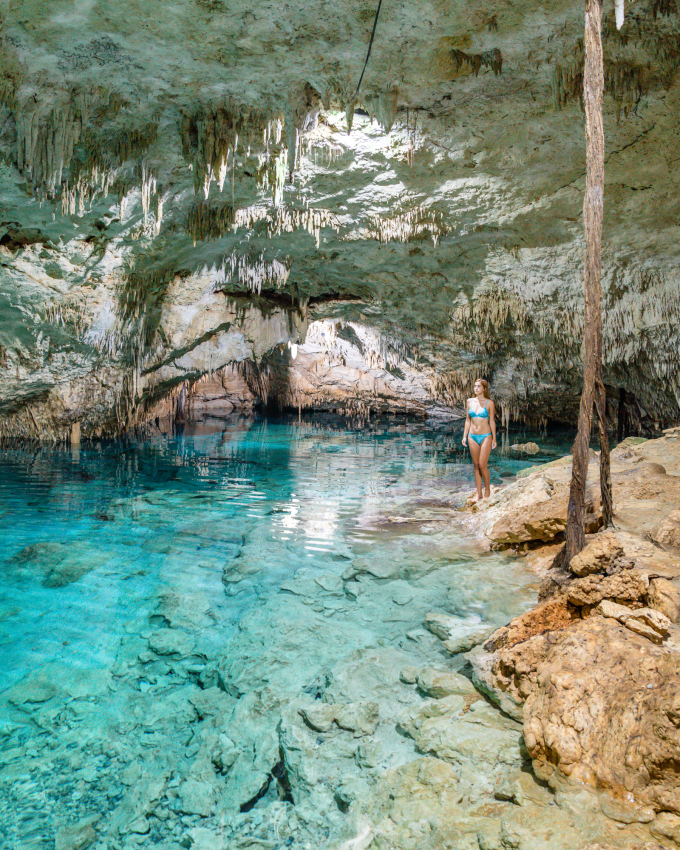 Mexico has so many gorgeous cenotes! After years spent in the area I still keep discovering new ones, so I think one is definitely not enough to visit. Make it a day trip.
See some famous cenotes and then make room for the local hidden ones. I say this because many people are disappointed by the famous Dos Ojos or Azul, as they're simply too crowded quite often.
---
2-Day Trips from Playa del Carmen
8. Relax on Isla Holbox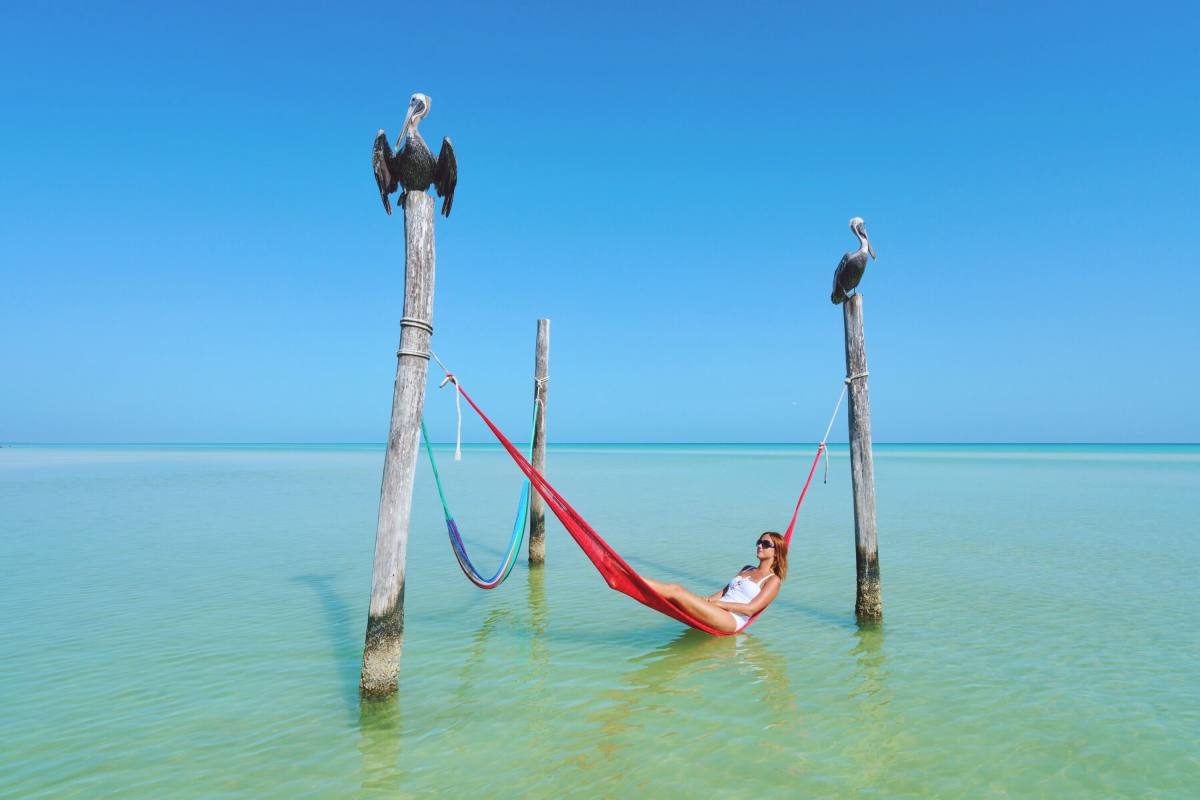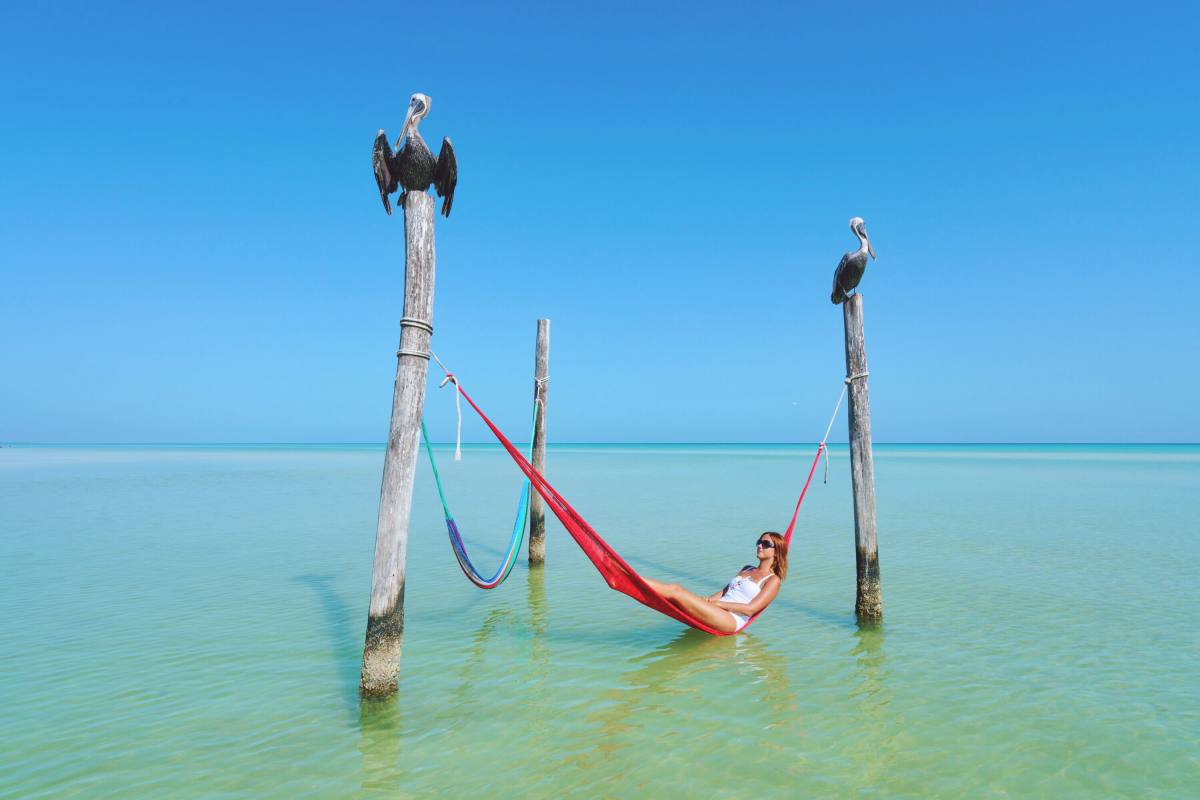 Isla Holbox is one of the most beautiful places in the area. There's not much to do there apart from relaxing in a hammock on the beach, but that's exactly the point of this place.
You'll find only small hotels there, no cars (golf carts are used as taxis) and plenty of flamingos.
As the place got more popular there are more options of accommodation available, which makes Isla Holbox accessible for every budget. Personally, I love visiting the island.
9. See the Hidden Lagoon of Bacalar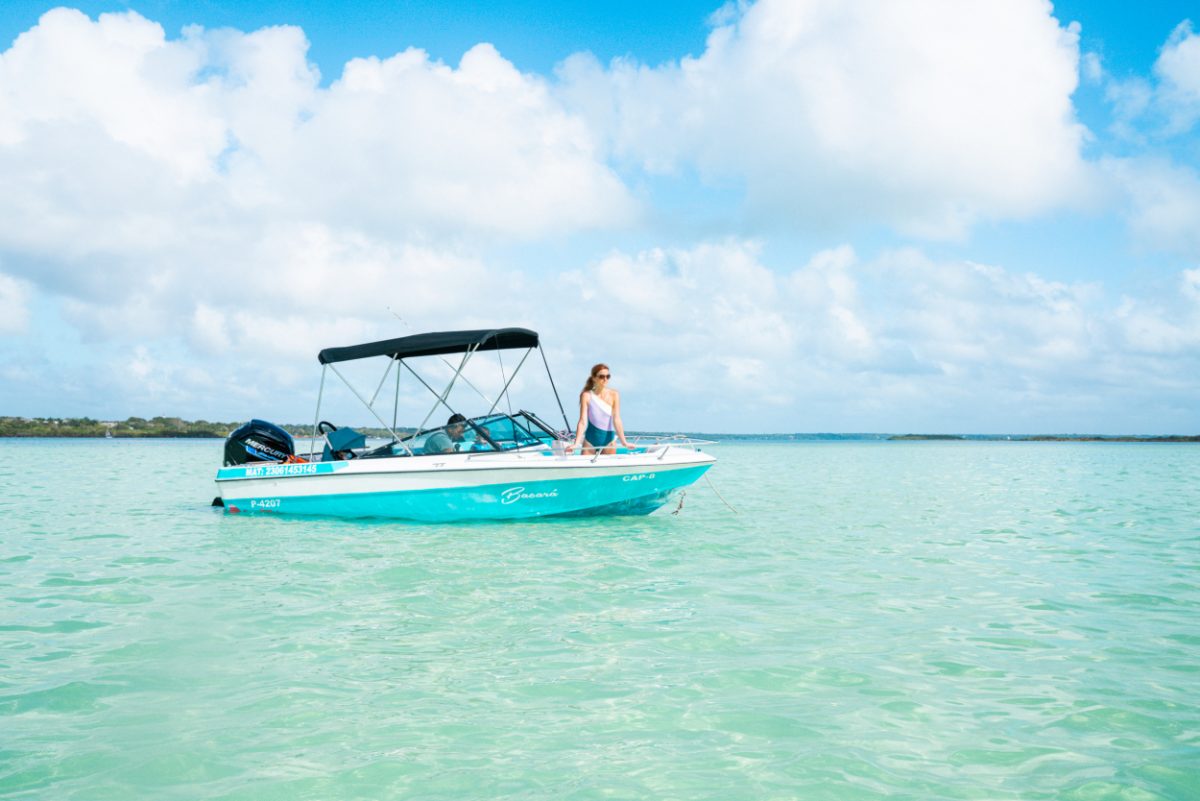 If you ever dreamed of visiting the overwater bungalows in the Maldives or Bora Bora and thought it's too far or too expensive, I have a perfect alternative for you. Bacalar Lagoon offers blue waters that look just like in the Pacific. Pictures are worth more than a thousand words here!
Bacalar is approximately 3 hours south of Playa by car, so it's too far for a day trip. I recommend spending the night as the sunrise is gorgeous!
10. Explore the Ruins of Calakmul in the Jungle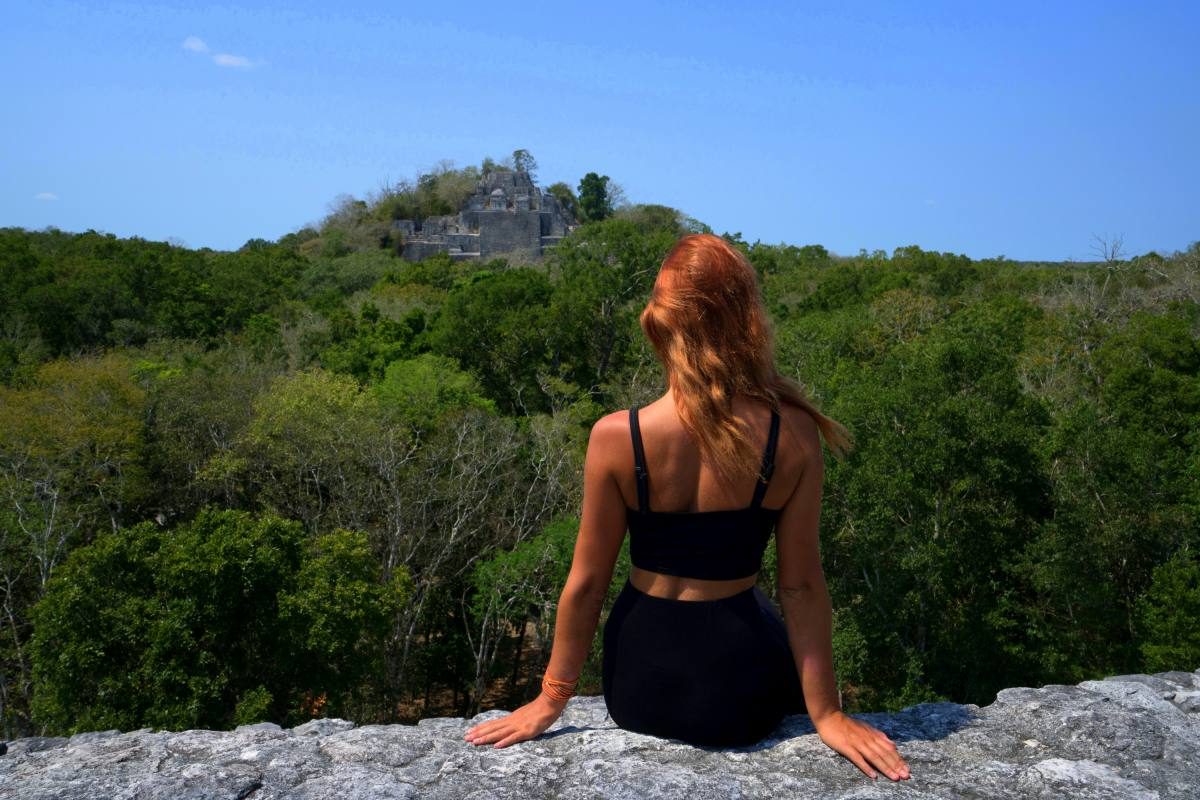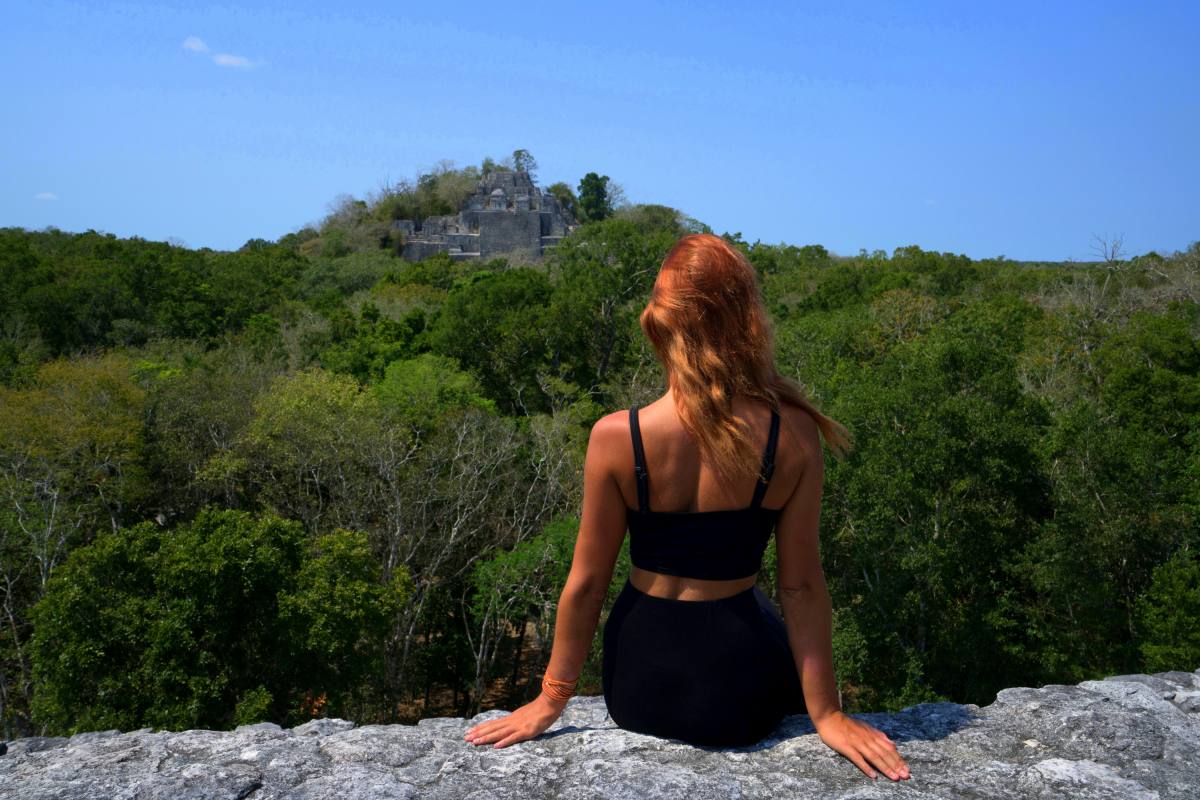 Feeling like an Indiana Jones? Head to Calakmul ruins! The ruins are 100 km into the jungle, very close to the Guatemalan border, so there's barely anyone there. Compared to Chicken Itza, Coba, Ek Balam or other popular ruins this is the next level of cool.
You can also climb every pyramid freely – they're huge!
You should spend a night at the camping spot nearby and wake up to screams of howler monkeys to fully experience the jungle.
It's a long trip from Playa, but absolutely worth it. My personal recommendation if you're short on time would be to skip Chicken Itza and Coba and just come to Calakmul and stop at Bacalar on the way back.