Tulum is a small town in the state of Quintana Roo in the Yucatan Peninsula of Mexico. Approximately 2 hours south of Cancun Airport. It can be a destination for luxury travelers, couples, solo travelers and even sometimes families (although many hotels are adult-only). It has much to offer for offbeat adventures and healthy enthusiasts as well.
Tulum is mostly known for its beaches and yoga retreats. It's where idyllic white-sand beaches meet chic hotels and high-end resorts in addition to cute restaurants. There are also plenty of things to do in the area, such as visiting my favorite cenotes.
As I've been living nearby in Playa del Carmen for a few years, I got to know the area and Tulum quite well. This is my ultimate Tulum Mexico Guide. Here's everything you need to know, but if you have any more questions post the comment and I'll try to answer as soon as possible.
COVID UPDATE 2022:
There are no restrictions on entering Mexico – no health forms, no vaccination proof or testing required anymore!
Hotels, resorts and restaurants confirmed that they'll NOT require proof of vaccination, but remember to check as these things change weekly. Masks are required officially inside and outside in public spaces.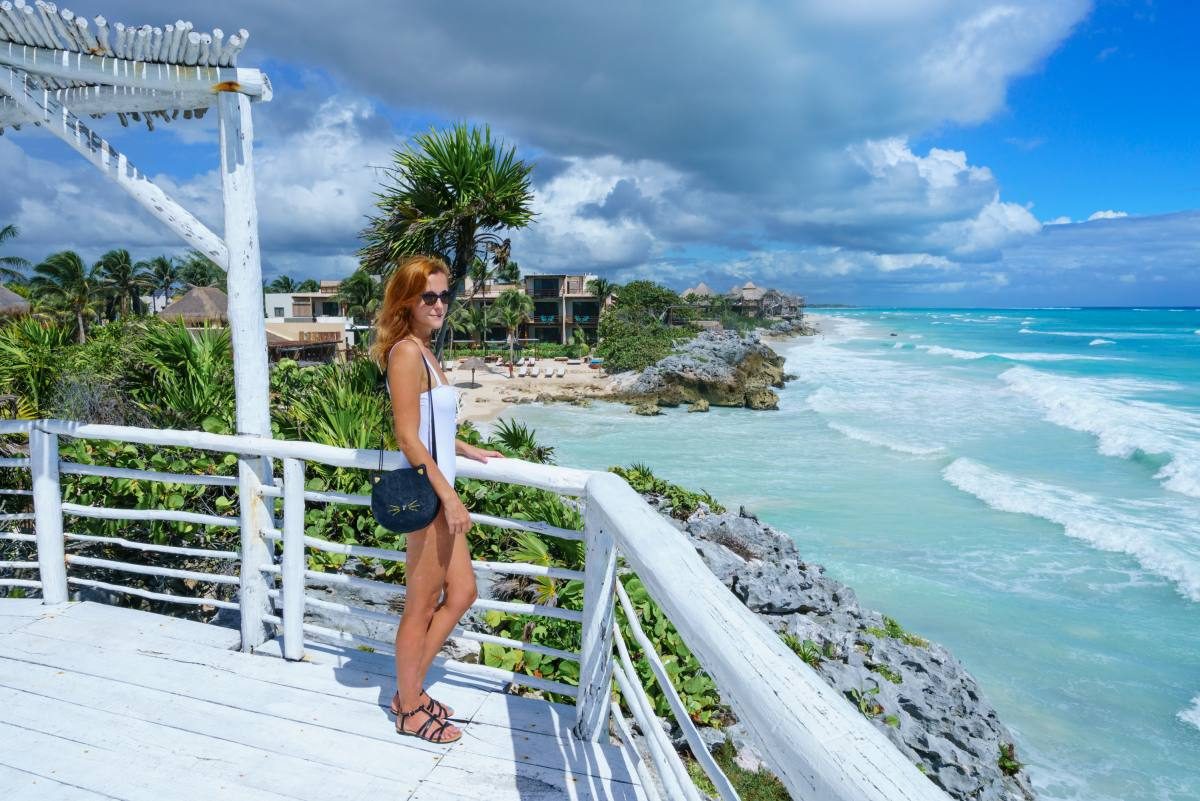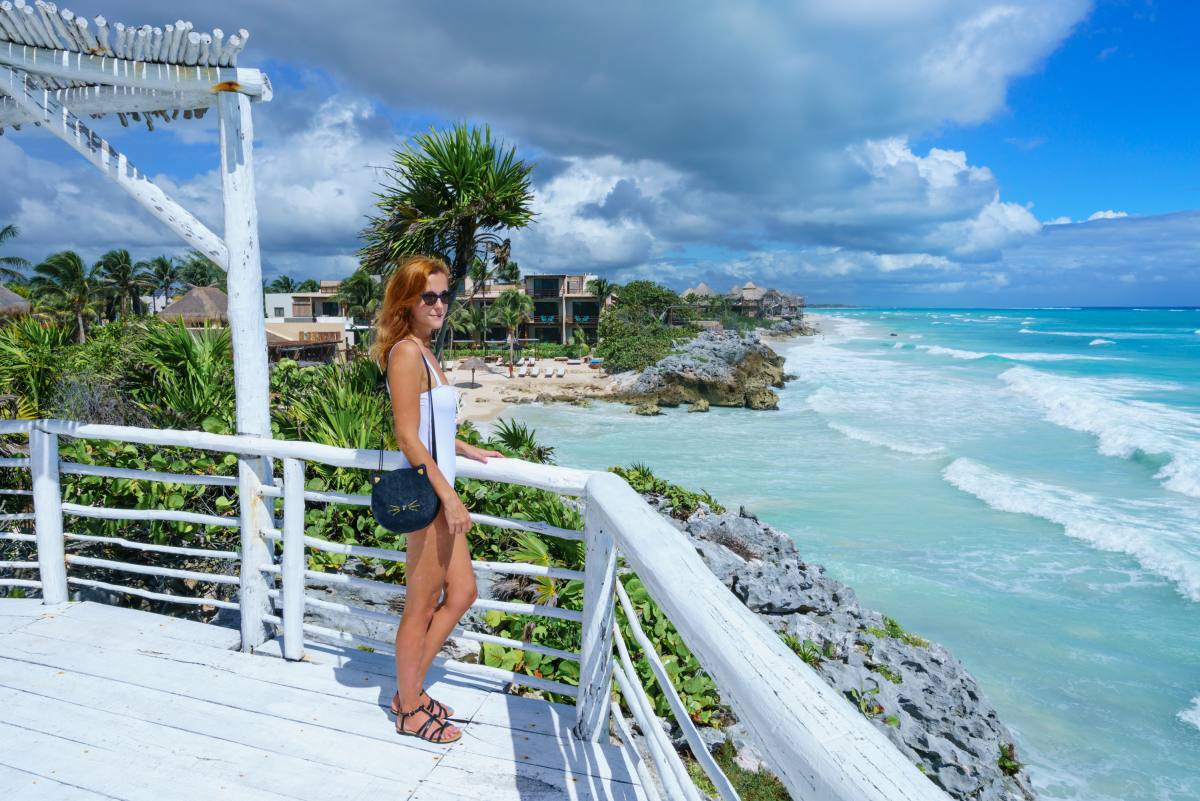 ---
The Complete Tulum Mexico Travel Guide
---
It's no secret that Tulum has changed a lot since it got popular. Unfortunately, similar to Bali, not for better but for worse which saddens me as I loved this area when I lived there. All the cute photos from Tulum you see on Instagram don't always show you the reality of what the place has become.
The majority of hotels in the area are promoting themselves as 'eco-chic'. Many restaurants there now serve agave straws and cutlery made from avo seed. At my beloved cenotes there are signs everywhere warning tourists to either not use sunscreen at all or use a biodegradable one as otherwise, the marine life is at risk.
Naturally, as soon as Tulum got popular the place became expensive as balls. I remember paying for a hotel $100-200 per night. Now during high season, you'd often have to spend $2000-7500 per night.
A few months ago I remember getting outraged by the price of lunch including "healthy" açaí bowls and not even authentic tacos for a price of $150 = 2800 Pesos, and for reference, I want to say that I earned about 8000-10,000 Pesos per MONTH while working a decent job in Mexico.
One could say you need to spend more to live sustainably (organic food – I'm looking at you). Ironically, none of the hotels in Tulum operate sustainably and it's not even about evicting wildlife and locals to build more developments.
The beach has no adequate sewer system, and waste has been leaching into the water supply beneath Tulum and out to the ocean, killing the coral reef. Tulum's old landfill, a few miles outside of town, is full, and sometimes it burns in the heat for three months straight.
If you want to find out more about what's been happening to Tulum check out this article. That said if you want to be sustainable check everything and don't just fall for the often false marketing buzzword of eco-friendly.
That said, can you enjoy Tulum? Sure, if you have the budget, expectations and know the realities.
---
How to Get to Tulum?
There are no direct flights to Tulum, as there's no airport there. You can choose to fly to either Cancun (2 hours by car) or Cozumel (40 minutes by ferry & 1 hour by car). Check on Skyscanner which one is cheaper to fly to.
If you're flying into Cozumel, you can simply take a taxi to the ferry terminal and take a ferry to Playa del Carmen. It will leave you directly next to the ADO bus station, from where you can take a bus to Tulum. There's also a taxi stand if you prefer. There's no need for pre-booking anything in advance.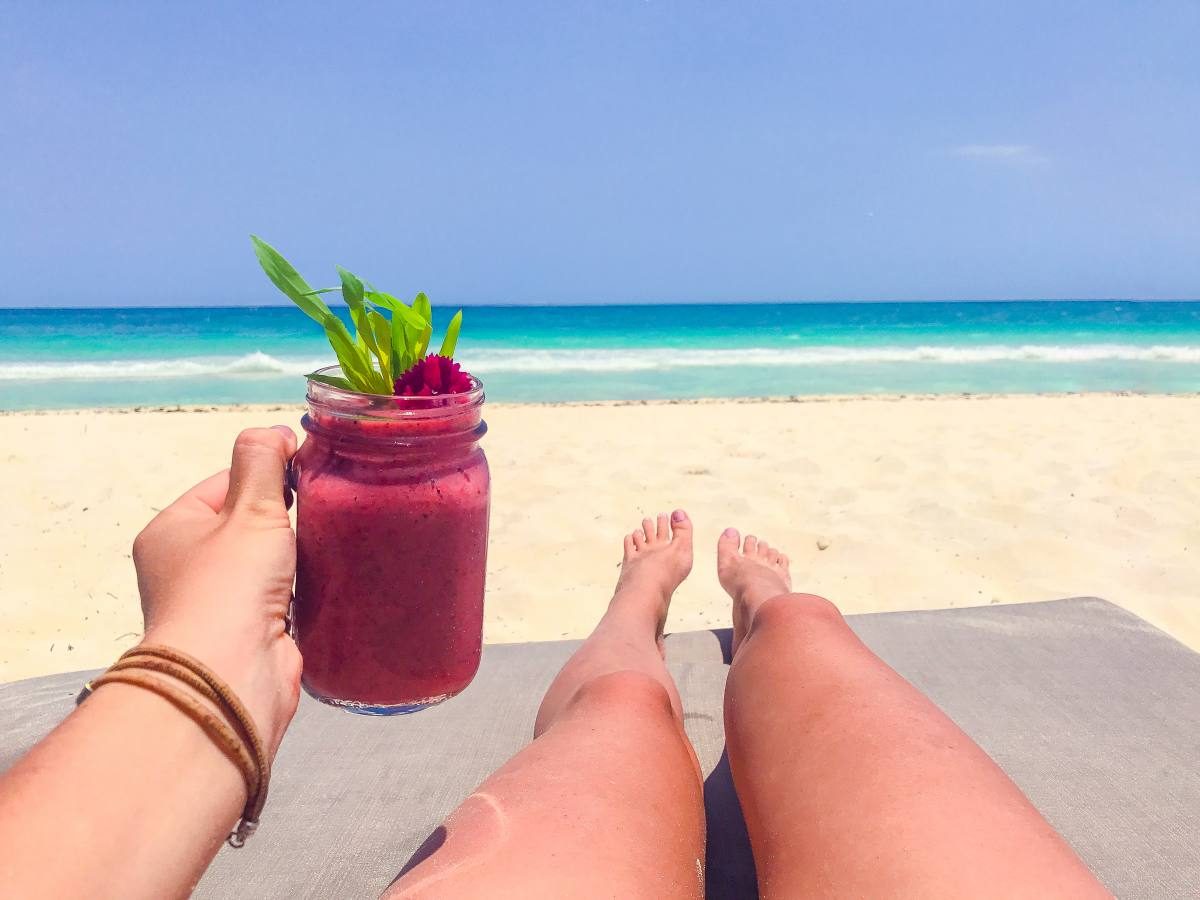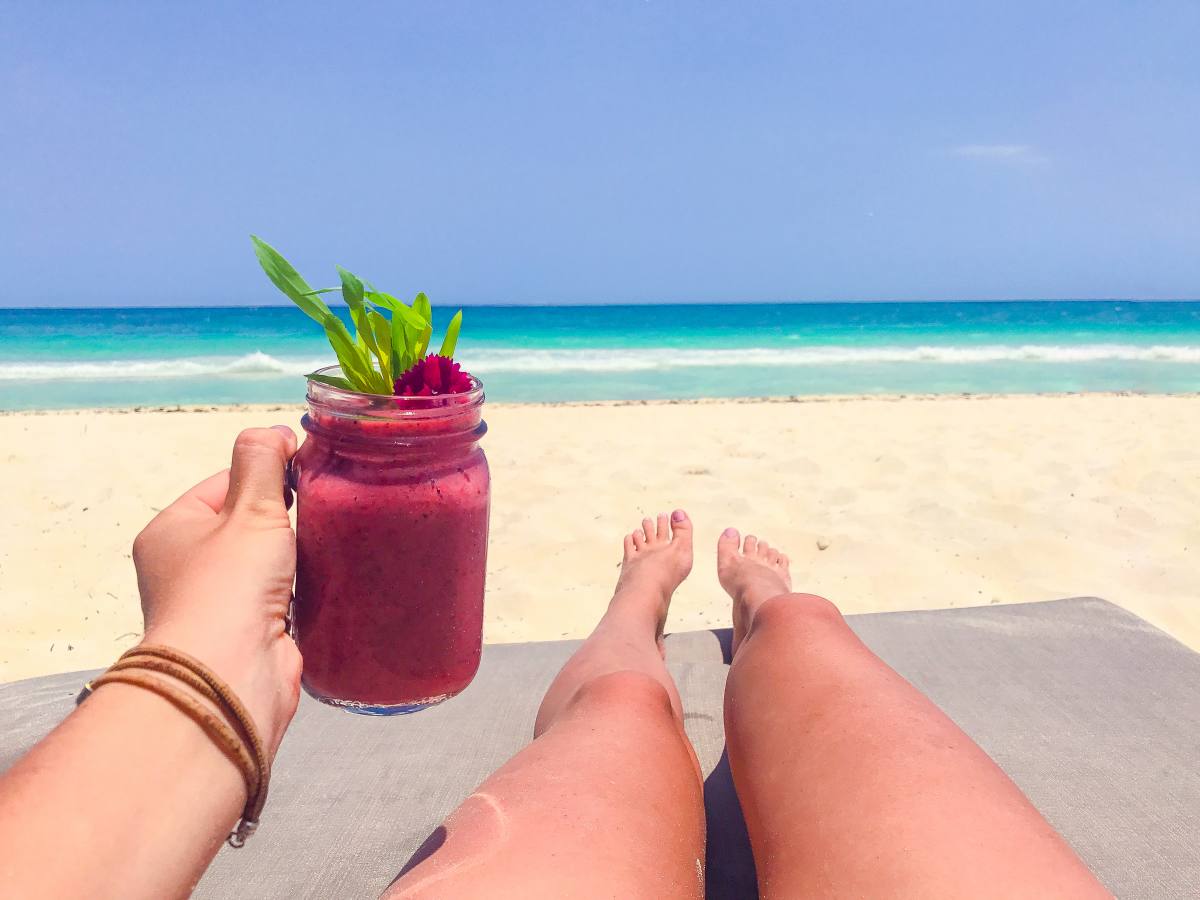 If you're flying into Cancun (which is the closest airport, even though it's 90-120 minutes away), then you have a lot of options.
I don't recommend renting a car at the airport, as it's way more expensive than if you rent one once you arrive in Tulum. The best way to get to Tulum is by the ADO bus. These buses are safe, clean and nice – don't think it's like a Greyhound!
Read more on how to get to Tulum from Cancun Airport.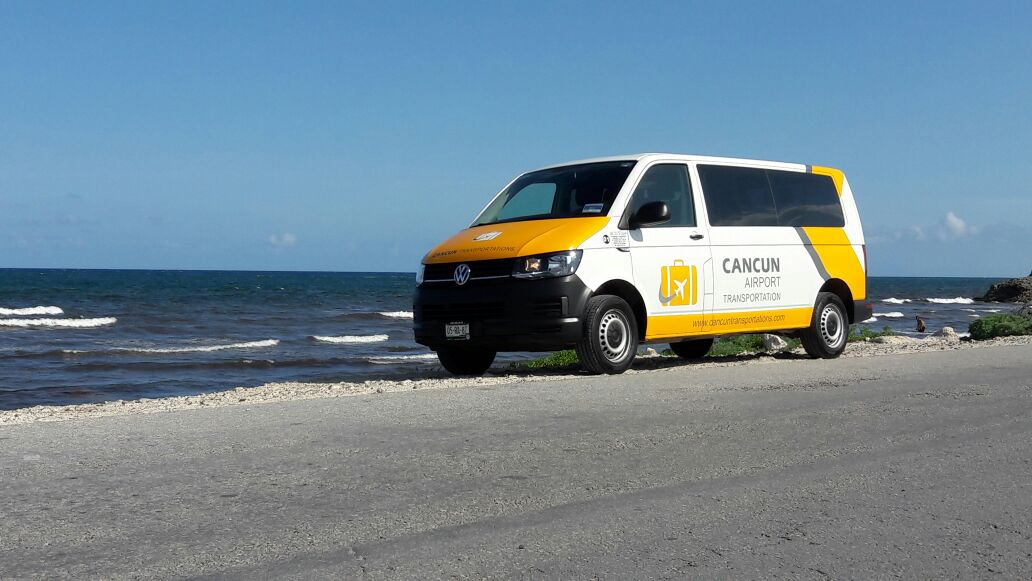 ---
Safety in Tulum
Tulum is extremely safe, but it isn't as safe to leave your belongings unattended. You can drive a rental car without any issues, you can walk around at night.
Despite what you probably heard about Mexico being dangerous, you're probably safer in Tulum or anywhere in Riviera Maya, than you would be in New York City.
While scams happen occasionally, they can happen pretty much anywhere else in the world too. I would recommend following general safety precautions that you would take anywhere and have some common sense.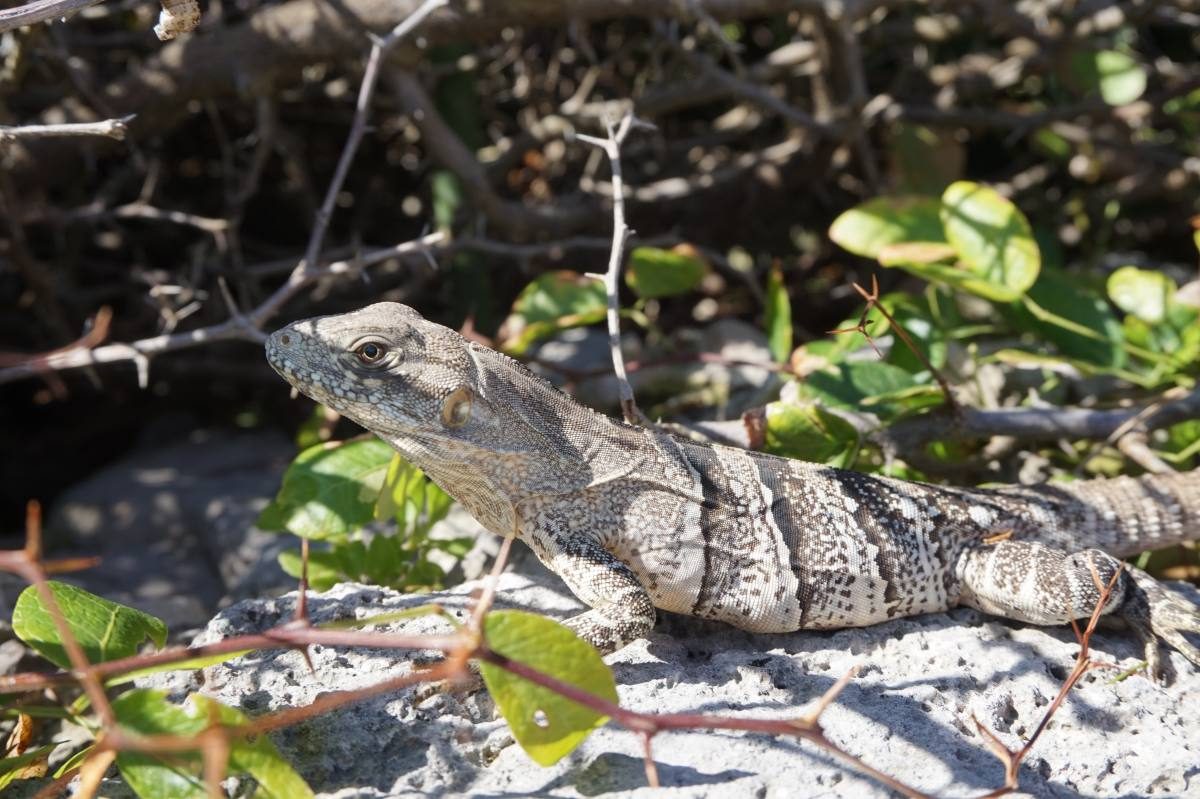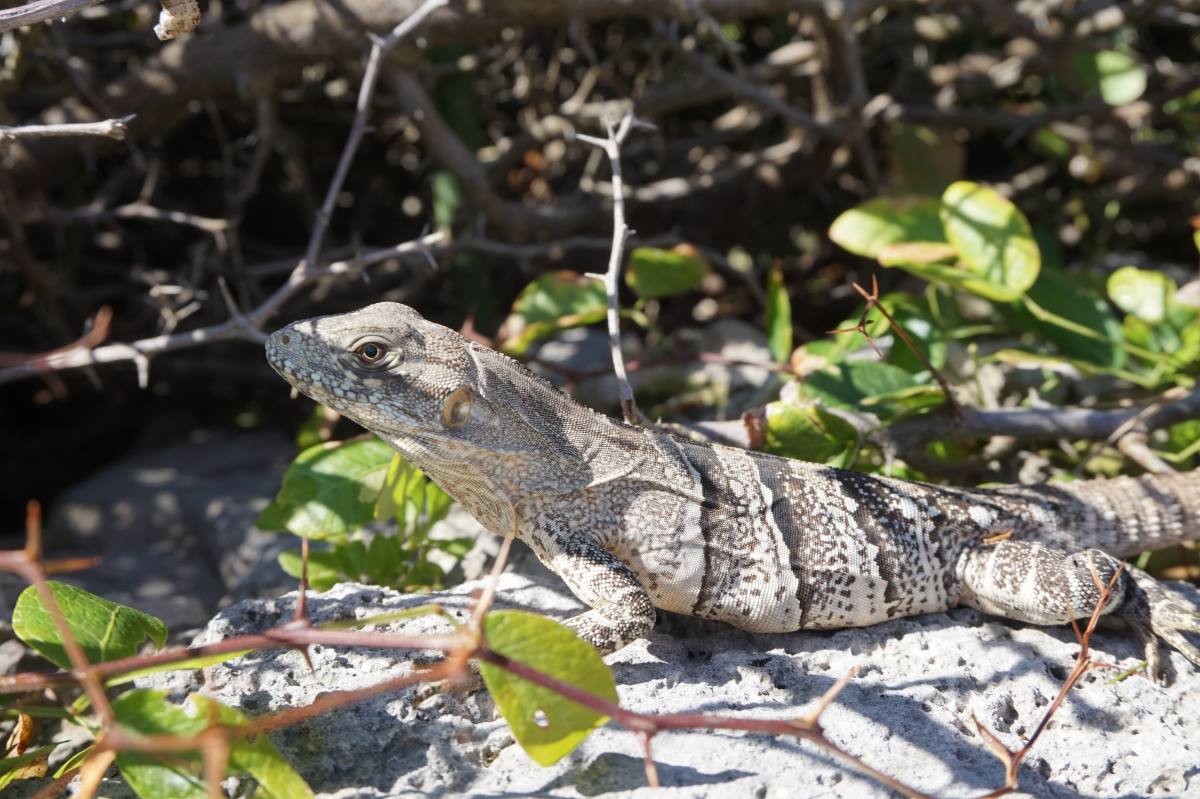 ---
When To Go to Tulum
There's one rule if you're coming to Riviera Maya: don't trust the weather forecast! They'll only give you a day estimate, but the truth is: it might rain during the day and get sunny later on. And vice versa. Always check the amount and percentage of rain and the hours of sunshine.
No matter when you go bring a sweater unless you're traveling during the summer months (June-August). You'll be sunbathing during the day, but it gets chilly during the night. I'm usually cold 😉
For budget travelers, I recommend traveling to Tulum in the shoulder season. It's cheaper and you'll experience fewer crowds, but there might be a lot of seaweed on the beach and in the water.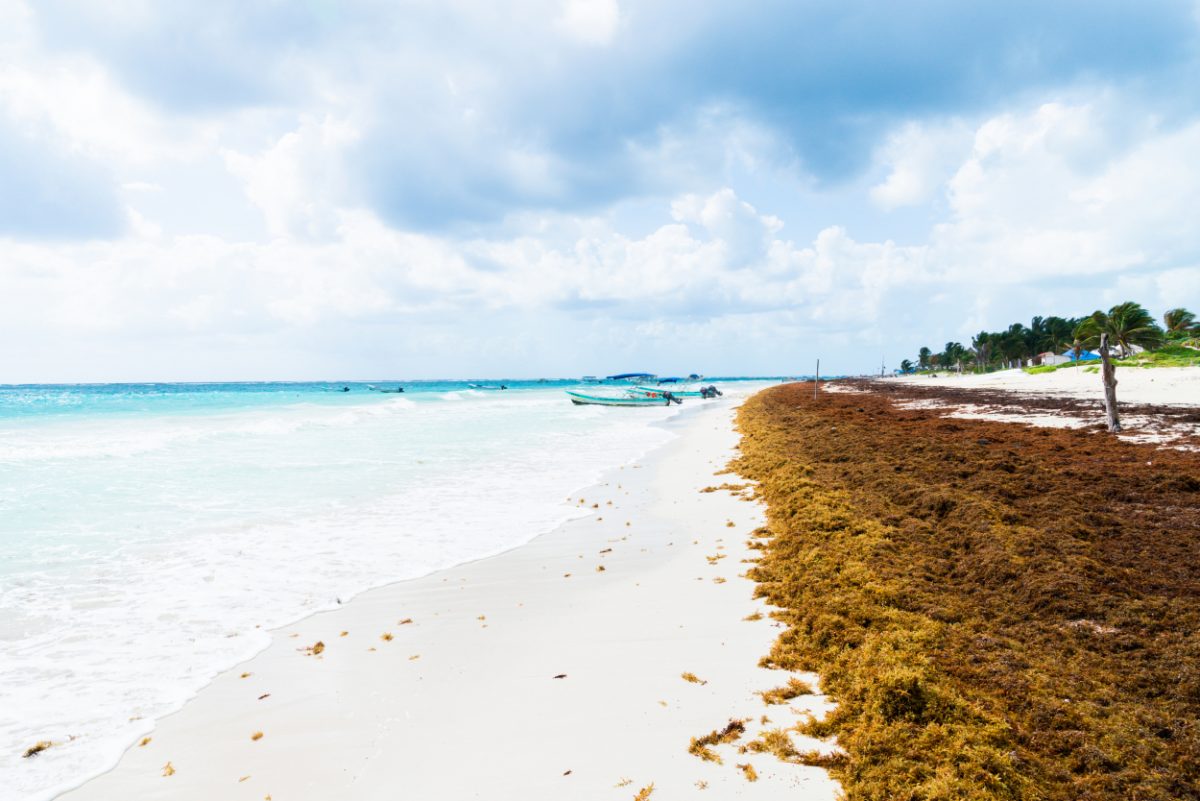 ---
Budget: Is Tulum Expensive?
I don't want to lie to you: Tulum isn't cheap even for tourists. Because of many rich visitors, the place has become way overpriced so expect US and UK prices. Monthly rent is even more expensive than in the USA – it's almost comparable with NYC ridiculous rents.
While U.S. Dollars are accepted at many restaurants and shops, I don't recommend using it. You'll overpay way more than if you paid in Mexican Pesos. Banks are plentiful in Tulum and the majority of them offer 24-hour ATMs as well.
For dinner, I'd usually prepare at least $35 if you're eating in a hotel zone, or even $55 if you want a cocktail or wine with your meal.
If you decide to downtown (far from the beach) and try some street food or small local restaurants, you can get a meal for $5-7.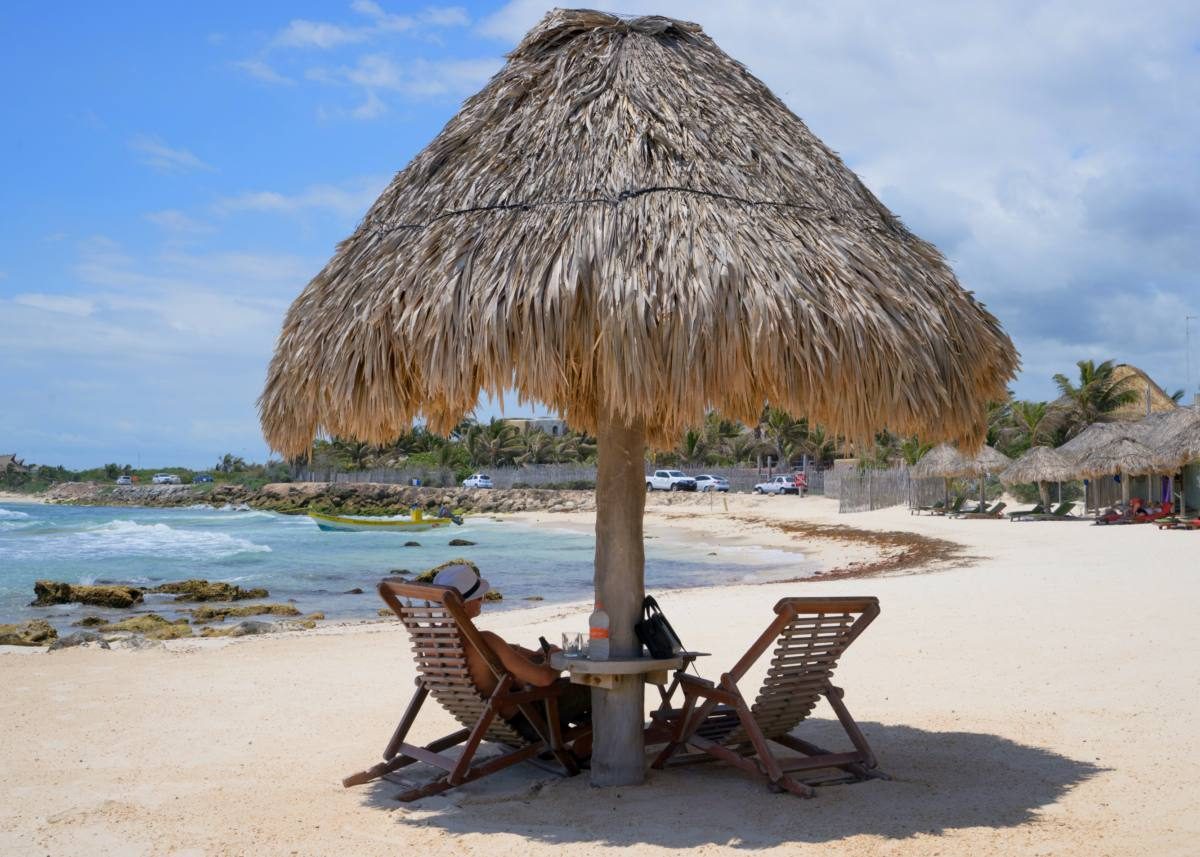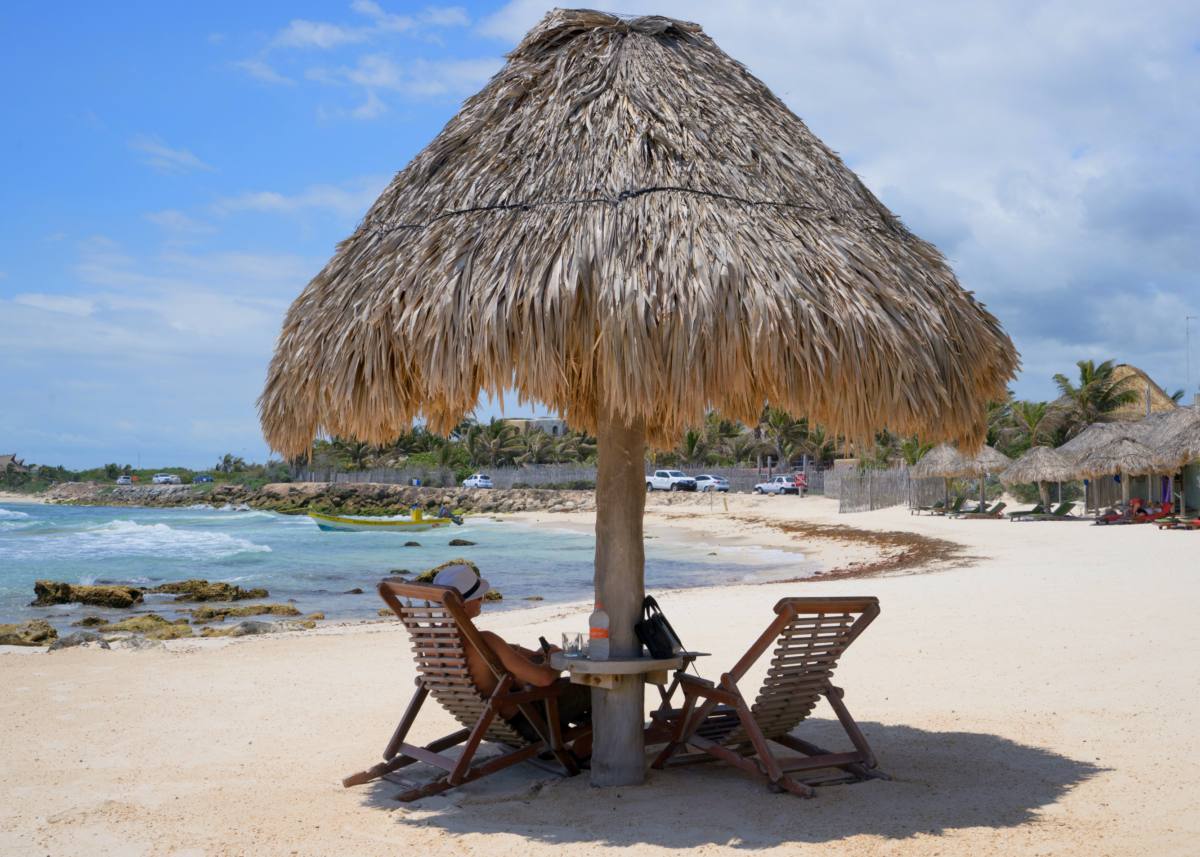 ---
Where to Stay in Tulum
There are plenty of amazing hotel options, but I highly suggest choosing one along the hotel zone with beachfront cabanas. And by that, I don't mean booking a resort, but direct access to the beach in Tulum is important.
While there's a public beach, it's pretty small and gets easily crowded. You'll be better off with a beachfront hotel.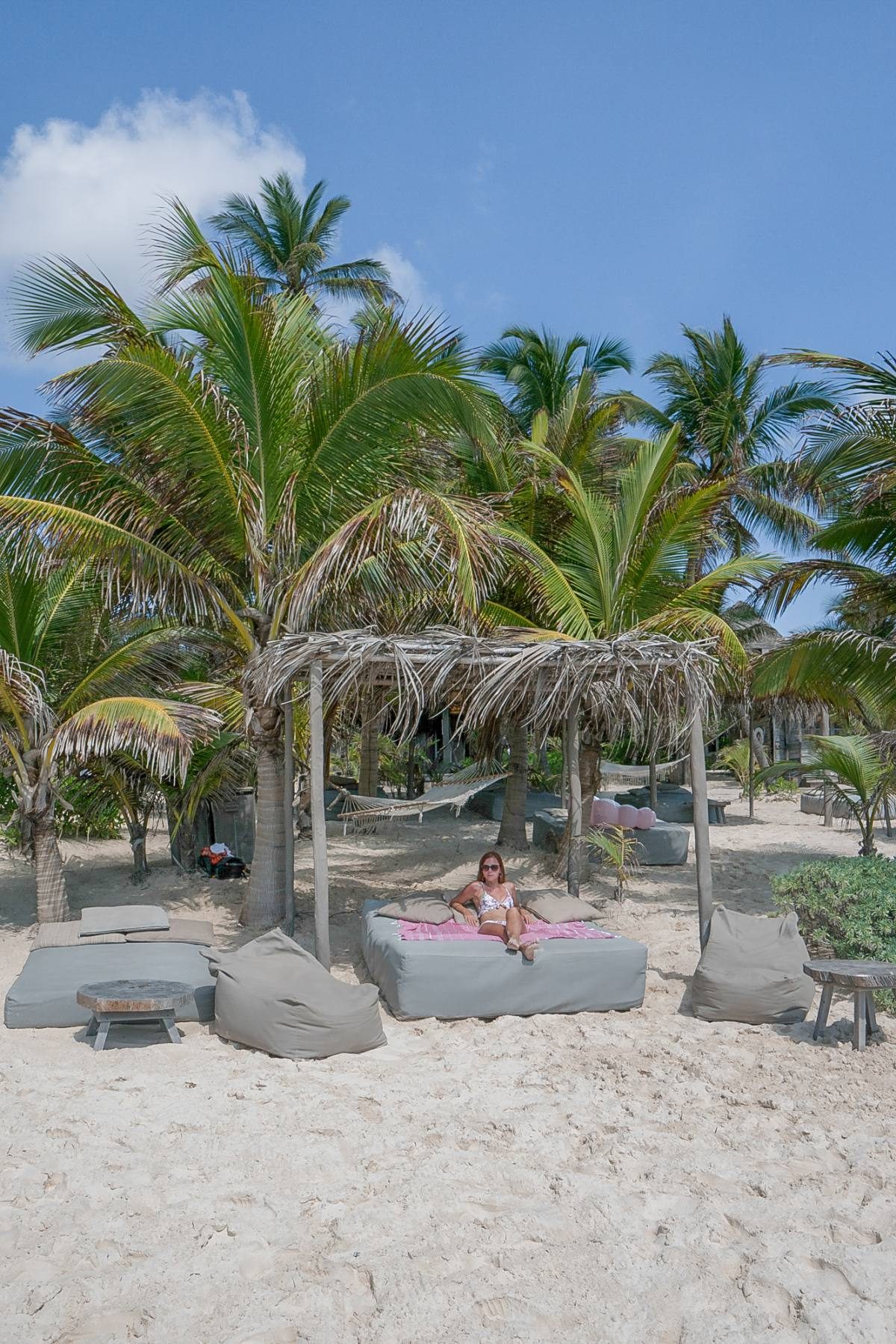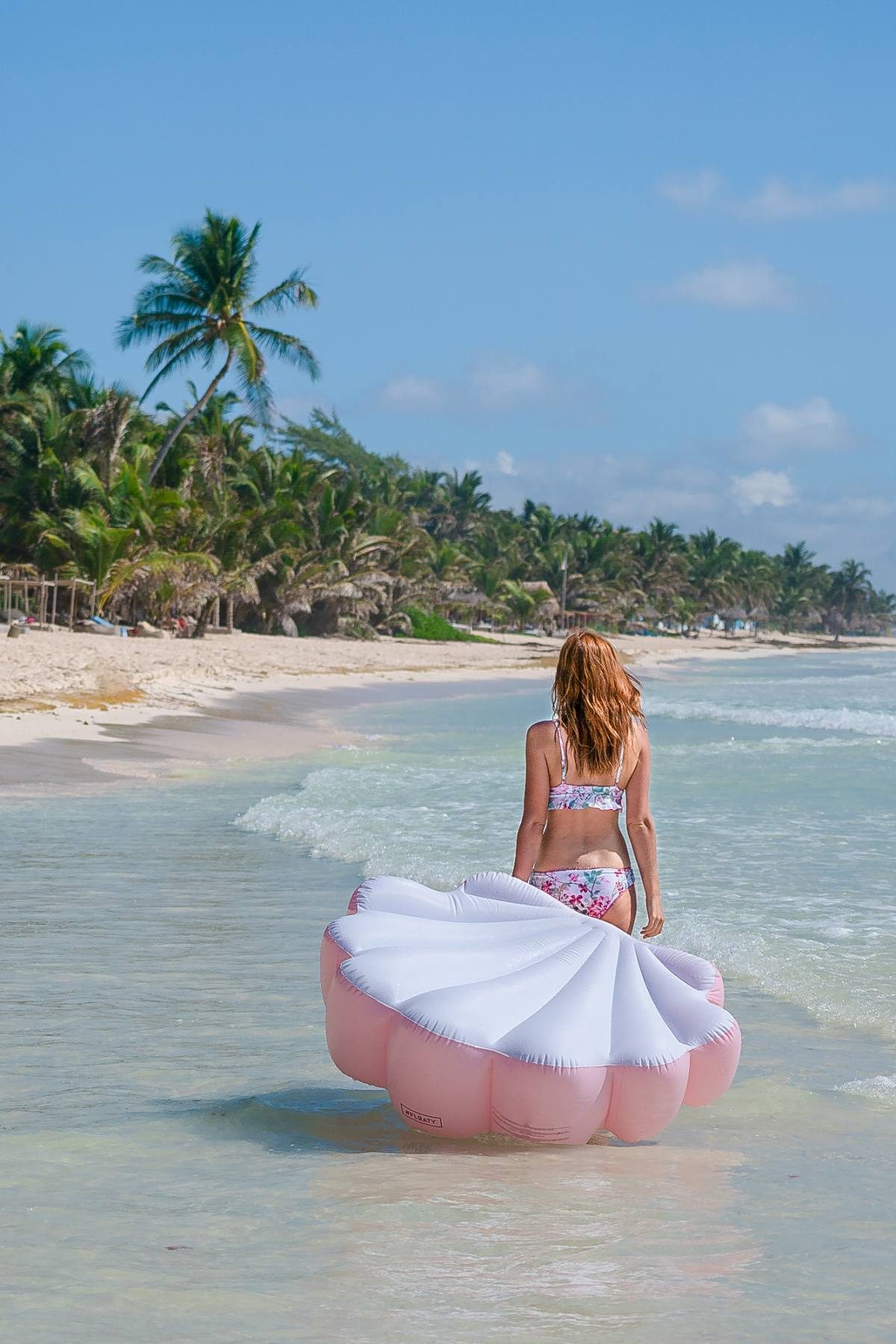 ---
My Hotel Recommendations
I had a chance to stay at a few different places in Tulum. Here are my recommendations depending on your budget, expectations, and location preference. I stayed at all of these properties, so can tell you everything about them.
There are many fantastic AirBnBs in Tulum that can still cost less than hotels, but you can get the same amenities, more privacy and still go to beach clubs if you wish.
Best Beach Hotel
Nomade is a great beach hotel that doesn't feel crowded like some of its neighboring properties. It has a great beach with cabanas, hammocks, and tents. You can decide if you want to stay in a suite, glamp, or get a room in the jungle.
Nomade – Check Prices On: Booking.com
If Nomade is fully booked, out of your budget, or you want to bring some kids with you I recommend La Zebra. Most rooms have adorable private pools. They have a fantastic beach club and unlike 90% of spots in Tulum it's kid friendly. They even have a mini playground on the beach.
La Zebra – Check Prices On: Booking.com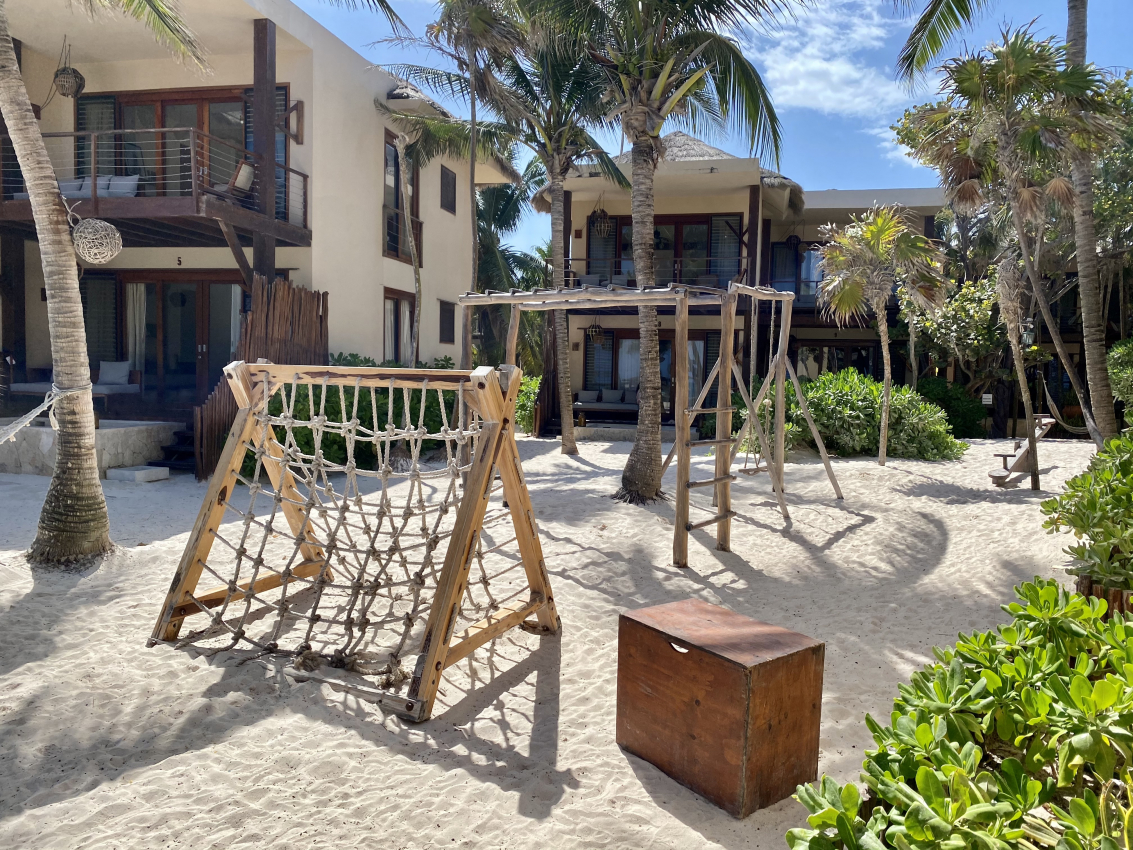 Best Tree House in Tulum
Azulik is one of a kind. It's a beachfront treehouse, with swings and a private pool on every balcony. If you want to feel like staying at Family Robinson's house that's the best place to go. Read My Full Review.
Last year the hotel expanded and it's much bigger and fancier than when I visited it. Their prices for the newly opened restaurant and bar are slightly ridiculous, but many people still enjoy it, hence why I still recommend it.
Azulik – Check Prices On: Booking.com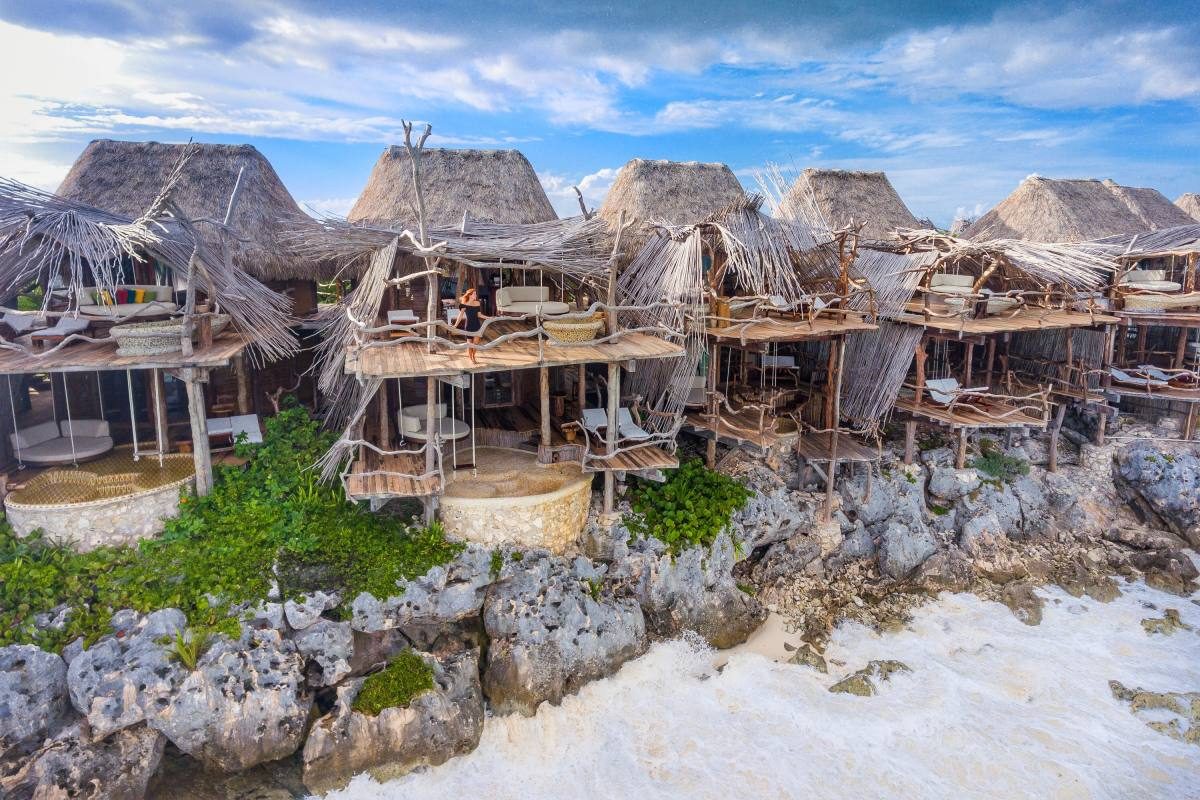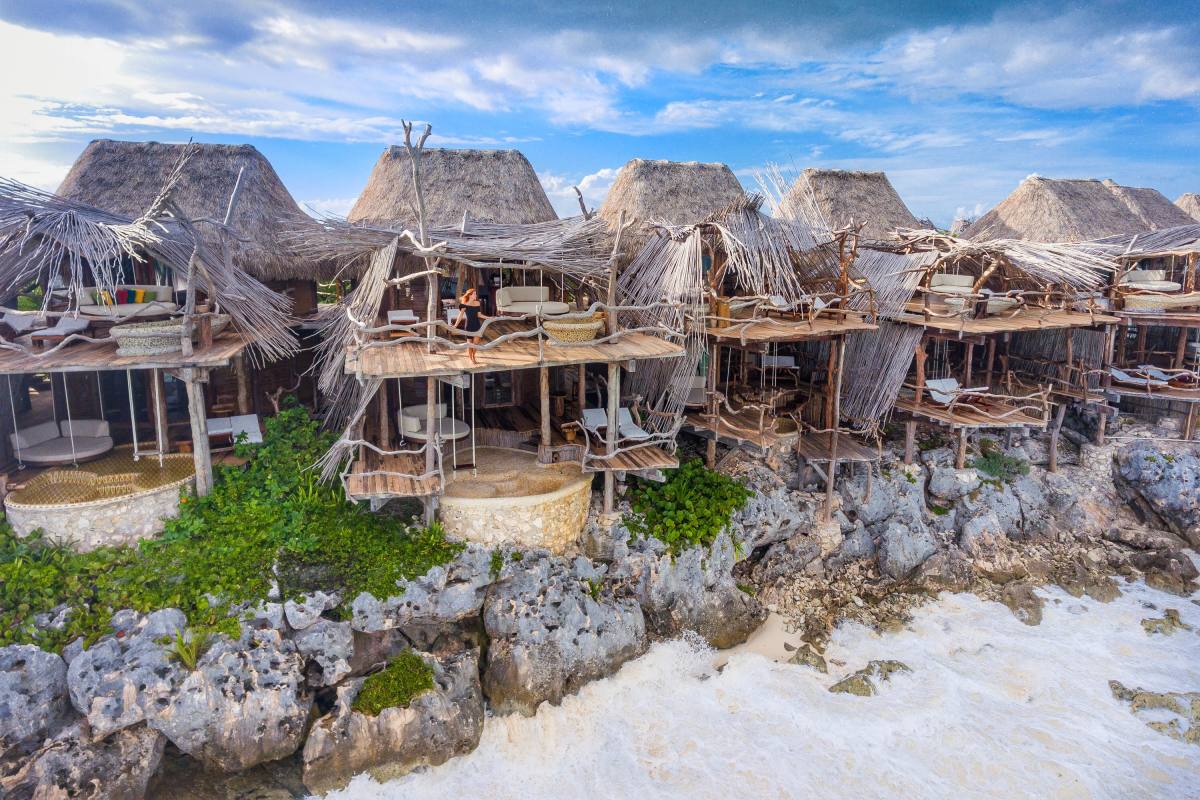 ---
Getting Around Tulum
Downtown Tulum is small and compact, but if you're staying at the beachfront resort I'd not recommend you to walk back and forth. You can easily get a bike.
Taxis
Taxis are everywhere in Tulum, and they're all easily recognizable white cars. They will charge you around 120 pesos from downtown to the beach, ruins and nearby cenotes, for a one-way journey (per car, not per person).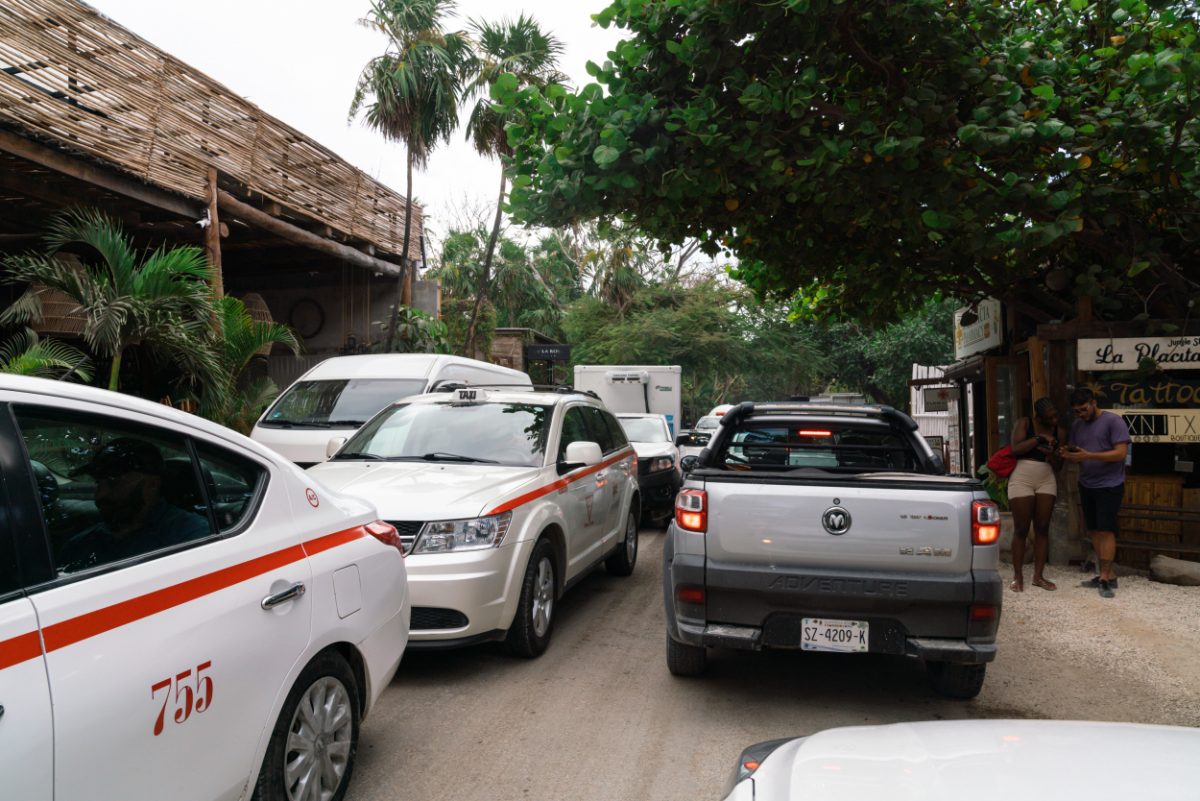 Renting a Car in Tulum
Don't be afraid of renting a car in Mexico. The roads are wide and easy to navigate, especially with modern technology like Google Maps. Just watch out for wild drivers.
By renting a car you can avoid being on a giant tourist bus, and go to places in the area that aren't easily accessible. You also don't need an international driver's license.
A car is also a great option for a road trip around the Yucatan, so I suggest you should at least consider it. Trust me, you won't regret it.
Be careful at gas stations as there's no self-service. While it's convenient, if you pay in cash, say the amount you are handing over! Some attendants will try to convince you it was a smaller denomination than it really was. It's a common scam.
Read More About Renting a Car in Mexico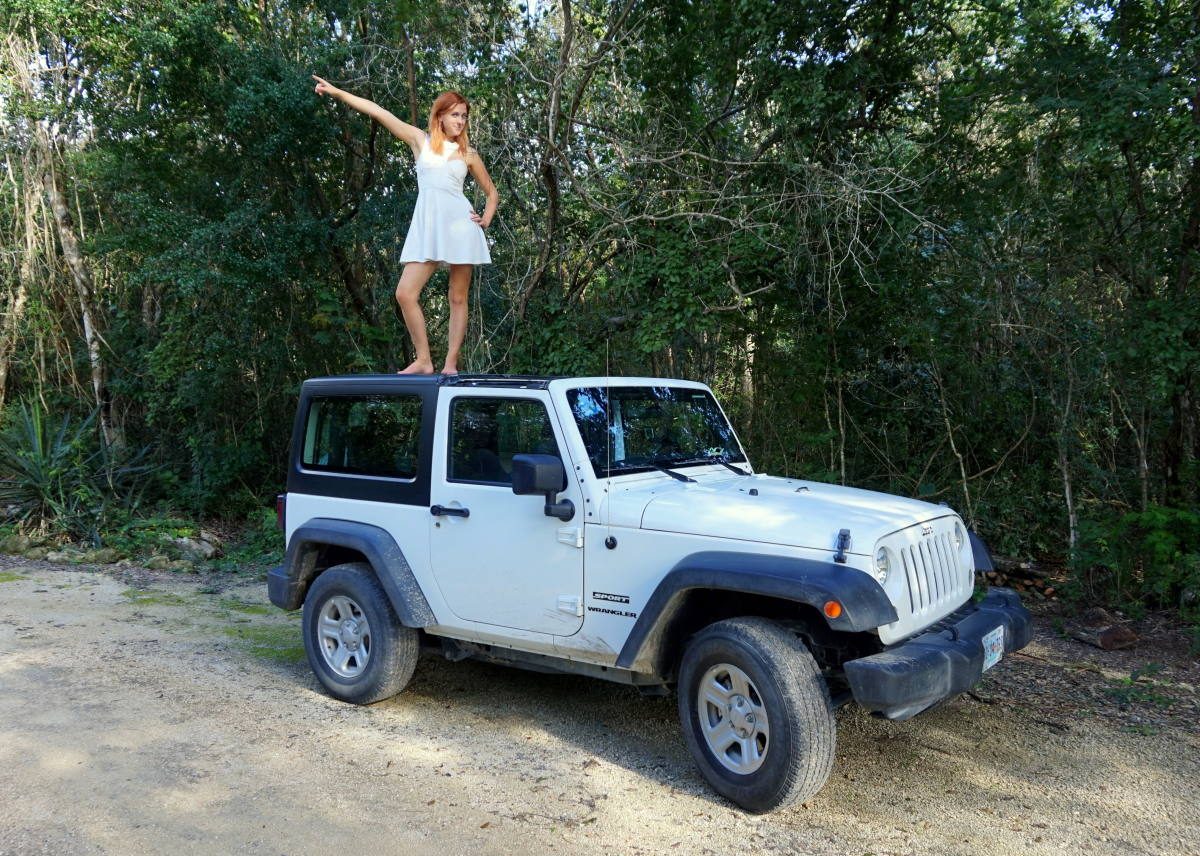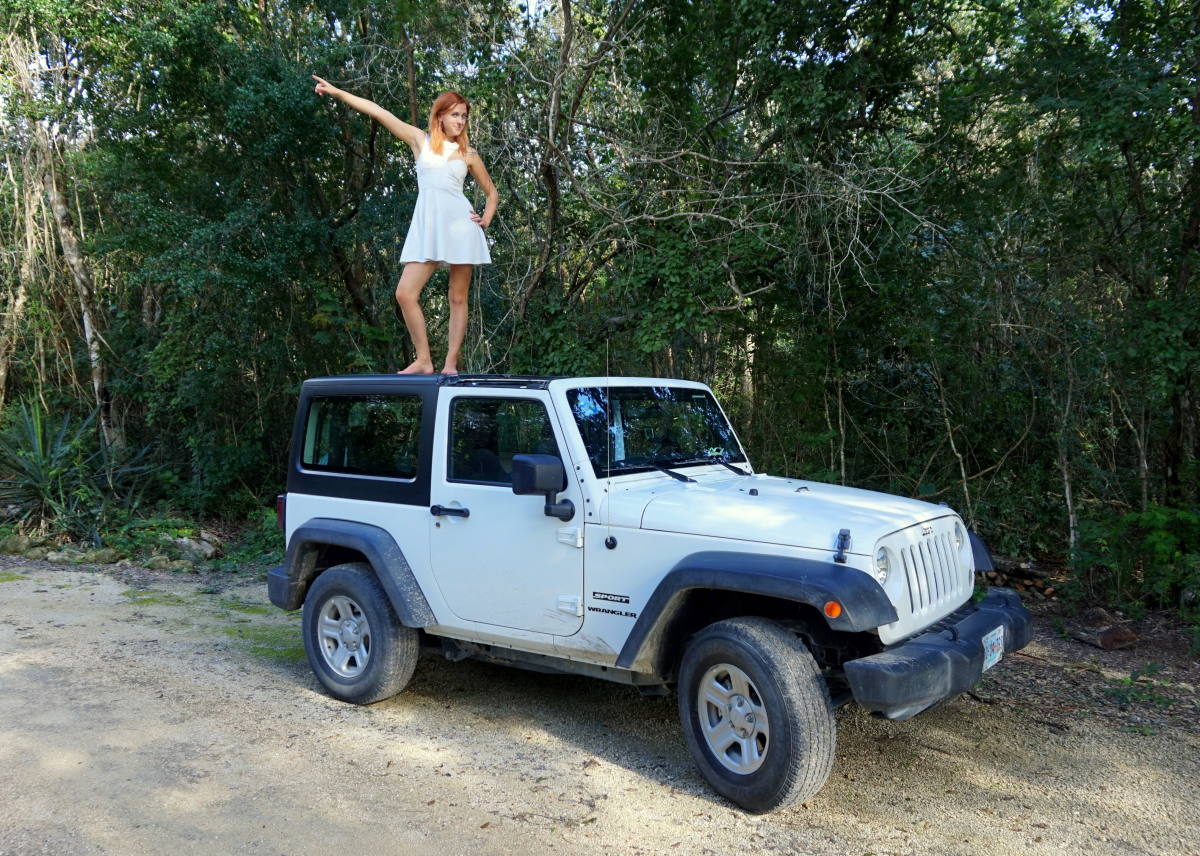 Colectivos
If you're planning on getting between Tulum, Playa del Carmen and Cancun, you can join the locals and hop on hop off colectivo – public taxi vans.
They can get a bit cramped sometimes, but they're super cheap and reliable. They can drop you off anywhere along their set routes when you say 'bajo aqui'.
However, I wouldn't take my luggage on them as there's simply no space for it.
Bicycles
There are numerous local shops in town on Avenida Tulum (the main street in town) where you can rent bicycles. In Tulum, everyone rides bikes all the time, as it's a very eco place.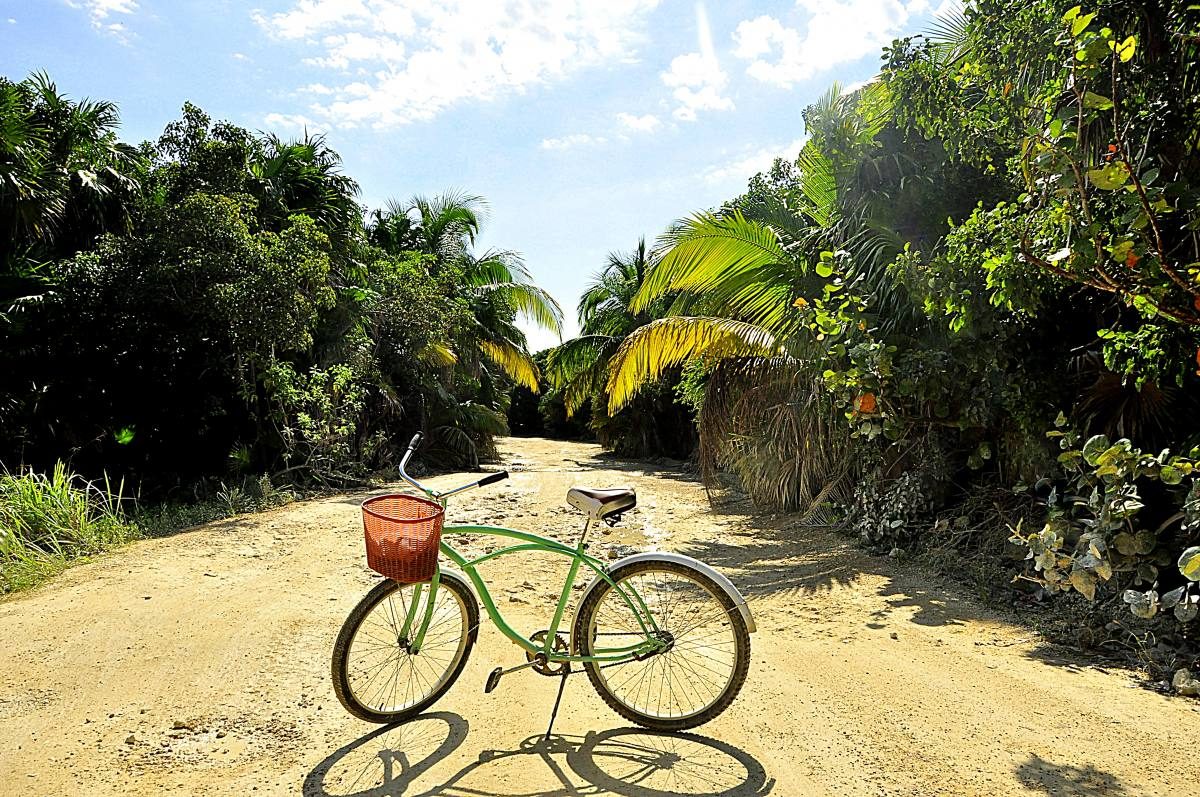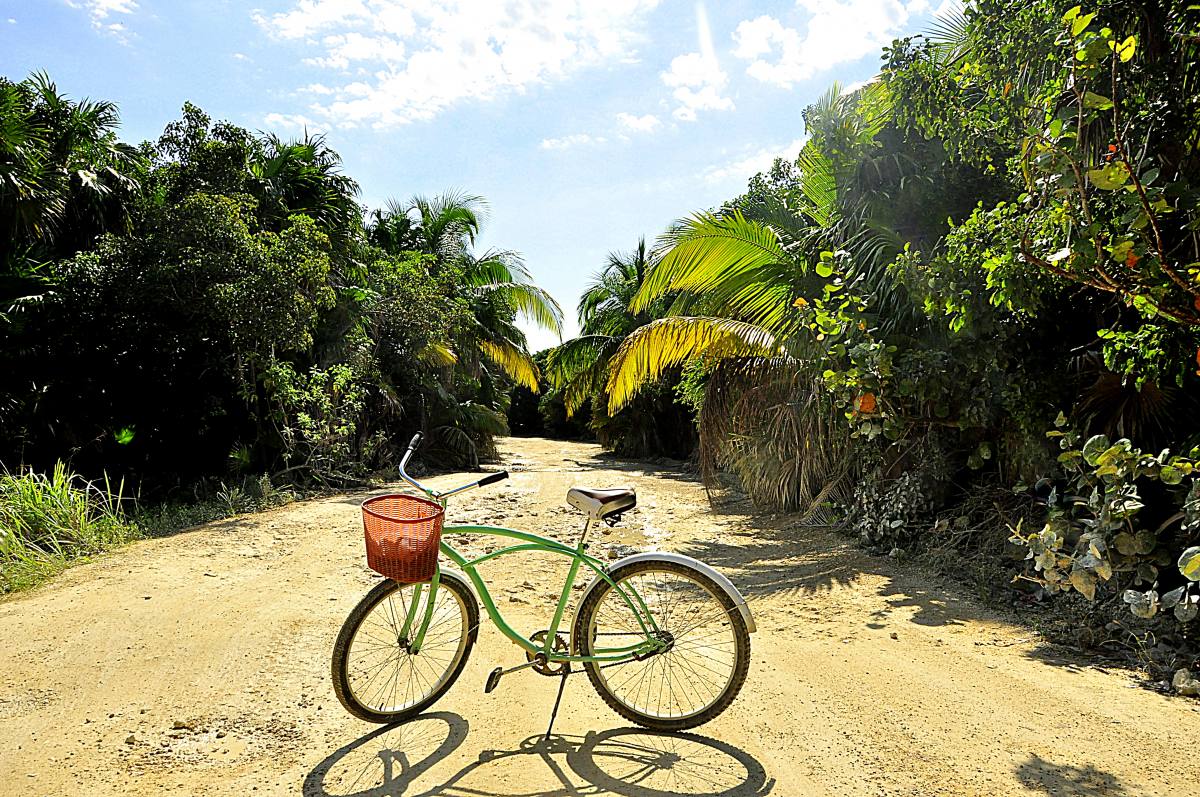 ---
Best Yoga Classes in Tulum
Many travelers come to Tulum purely for yoga. Tulum is an oasis with many eco-travelers, so yoga is a must-do activity. Luckily, yoga classes are available without any extra charge at every hotel.
If you're staying somewhere that doesn't offer any yoga, you can visit any beachfront hotel and pay $25 to attend the class.
---
Best Restaurants in Tulum
Las Quekas
Although it's technically a chain with various branches around Mexico, it doesn't feel like it. It feels like more like a homemade hole in the wall place.
It serves sopes and quesadillas filled with typical Mexican ingredients like huitlacoche, rajas, chorizo or flor de calabaza.
Aguachiles
It's the best place for some traditional tostadas with raw seafood, or some cooked dishes including fish tacos or grilled seafood. I particularly recommend the octopus!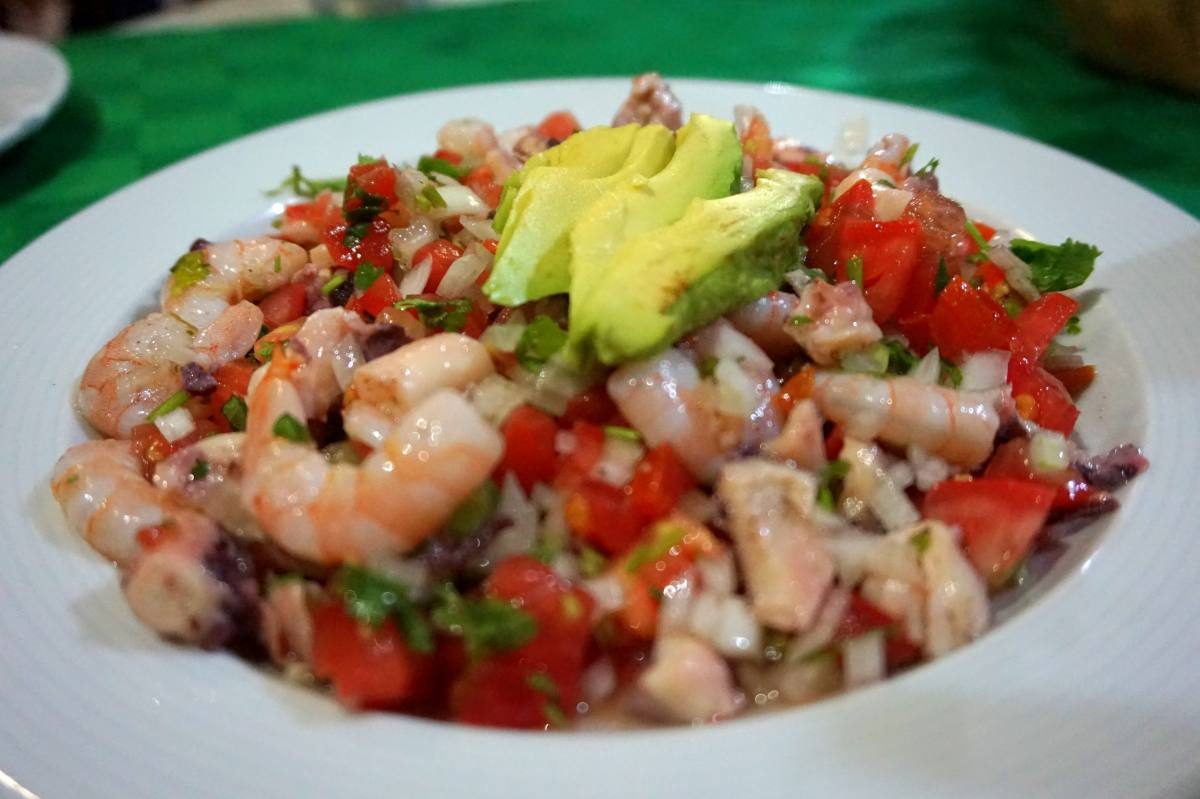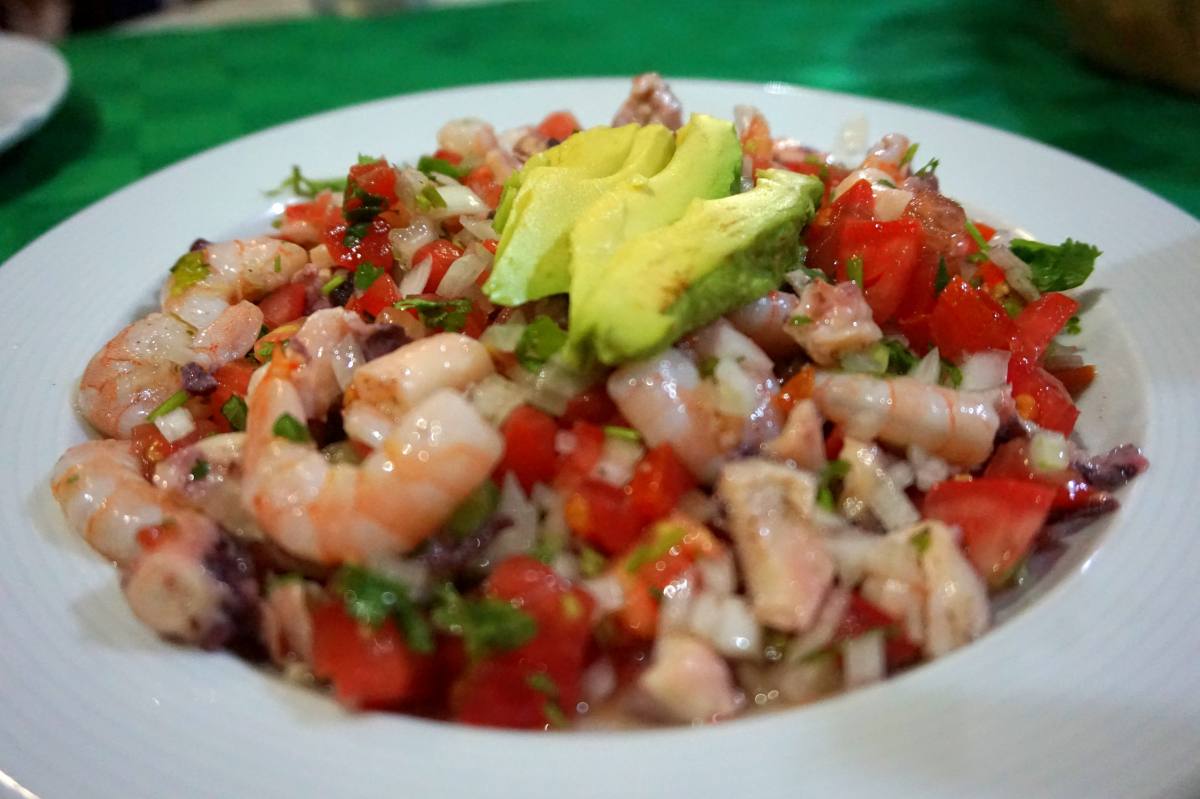 El Camello Junior
If you're into seafood, this place has you covered. It's not a pretty looking restaurant, rather a hole in the wall place, but worth a visit. Fresh seafood with a local atmosphere.
Mateos
It's a great place for lunch and dinner. The place is close to major hotels and near the beach. It has a terrace from which you can see the entire area.
Fish tacos and guacamole are highlights there. There's a happy hour from 5-7 pm with cocktails for 90-120 pesos.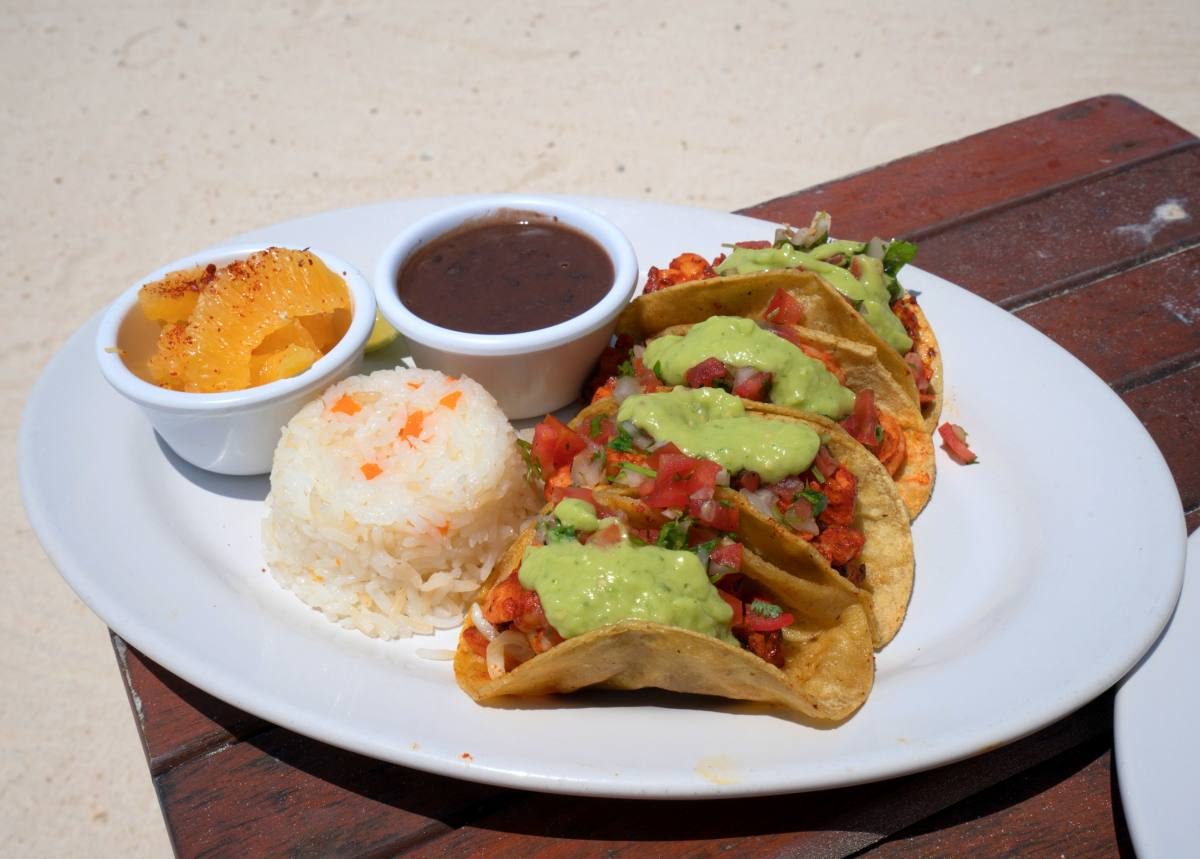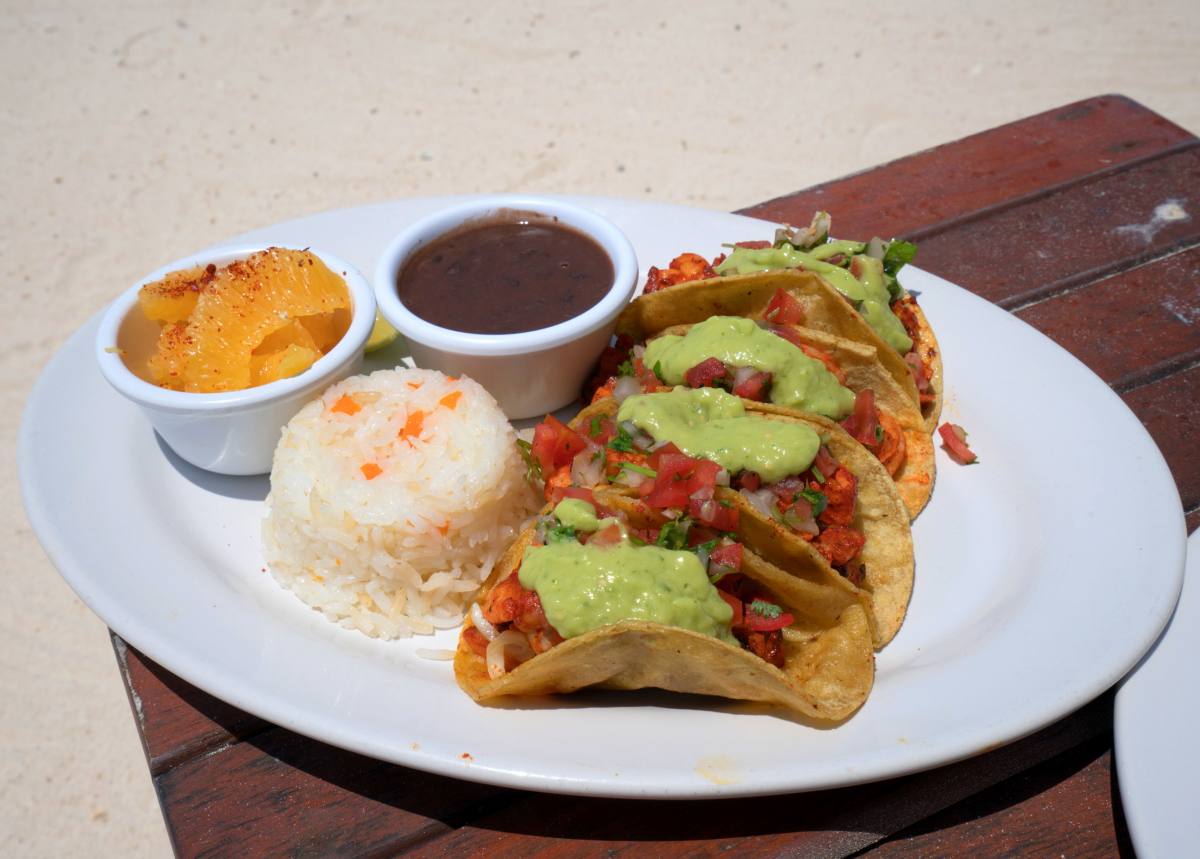 Mina
If you're a meat person, that's the best place to go in Tulum. Last time I went there I ordered some ribs and I received a portion for at least two people. Best ribs ever!
Posada Margherita
This is a great little Italian place in Tulum on the beach strip. This beachfront gem is worth the visit, especially if you're a celiac. They can offer gluten-free pasta or focaccia.
All the pasta is fresh to order, so you won't be disappointed. The owners also the great pride in the look of the place and it really shows.
Matcha Mama
Tasty acai bowls and smoothies – perfect for breakfast. Swing seats and cool vibes but prepare to pay for this experience because this spot isn't exactly the cheapest.
There's always a line as it's also a famous Instagram spot, so if you don't care for the decor you might head to their branch in downtown Tulum instead of the beach.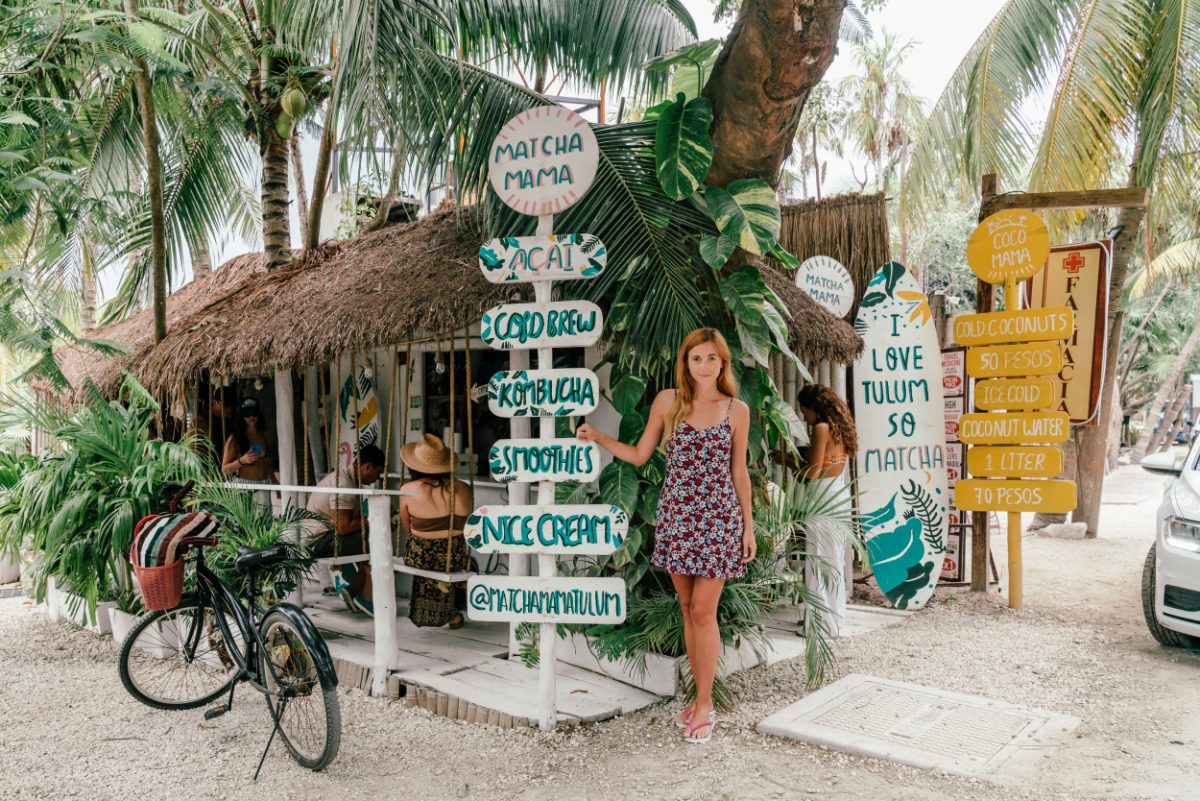 ---
Things to Do in Tulum
Relax on the Beach
You probably came to Tulum for the beach. Enjoy it! The white sand beaches are gorgeous and perfect for relaxation, but full of seaweed so you won't be able to go into the water most likely.
You can also experience some traditional Mayan spa called Temazcal, which are often located close to the beach.
If you're not staying at a beachfront hotel, you can also visit a beach club or eat at their restaurant.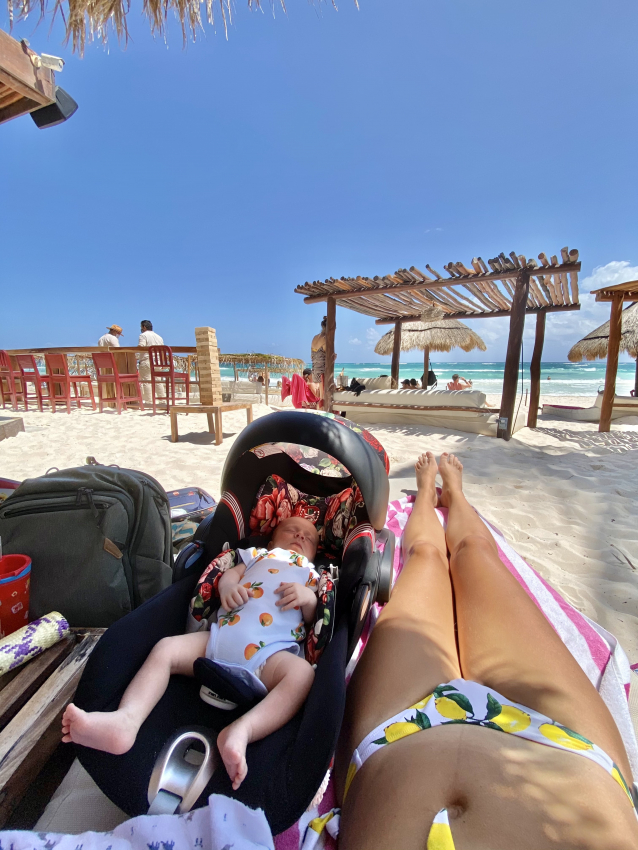 ---
Visit Sian Ka'an Reserve
Sian Ka'an is a Biosphere Reserve and UNESCO World Heritage Site that is located south of the town of Tulum. It's a very unique and natural area along the coast of the Gulf of Mexico.
You can spot some crocodiles, birds, monkeys, coatis and other species. The reserve also contains approximately 23 known archeological sites and Mayan Ruins, including those of Muyil.
Stroll Around Town to Find Some Murals
The town's streets are filled with lots of colorful and interesting murals. Street art is located in random places, so I can't give you specific directions on where to go.
This, combined with colorful houses, make for perfect photos! You can also buy some crafts from local vendors.
See Tulum Ruins
This guide couldn't exist without Tulum's most famous attraction – its ruins. Considered one of the most spectacular in the Mayan world due to their location – on tall cliffs overlooking the sea.
Go early in the morning (the gates open at 8 am) to avoid the midday heat and watch your step for giant iguanas everywhere. The beach opens at 9 am, so if you want to spend some time there you can save a spot earlier.
The regular entrance fee is around 60 pesos (USD are not accepted), but there's also a secret option of enjoying the ruins after hours. You can purchase your special tickets after 3 PM.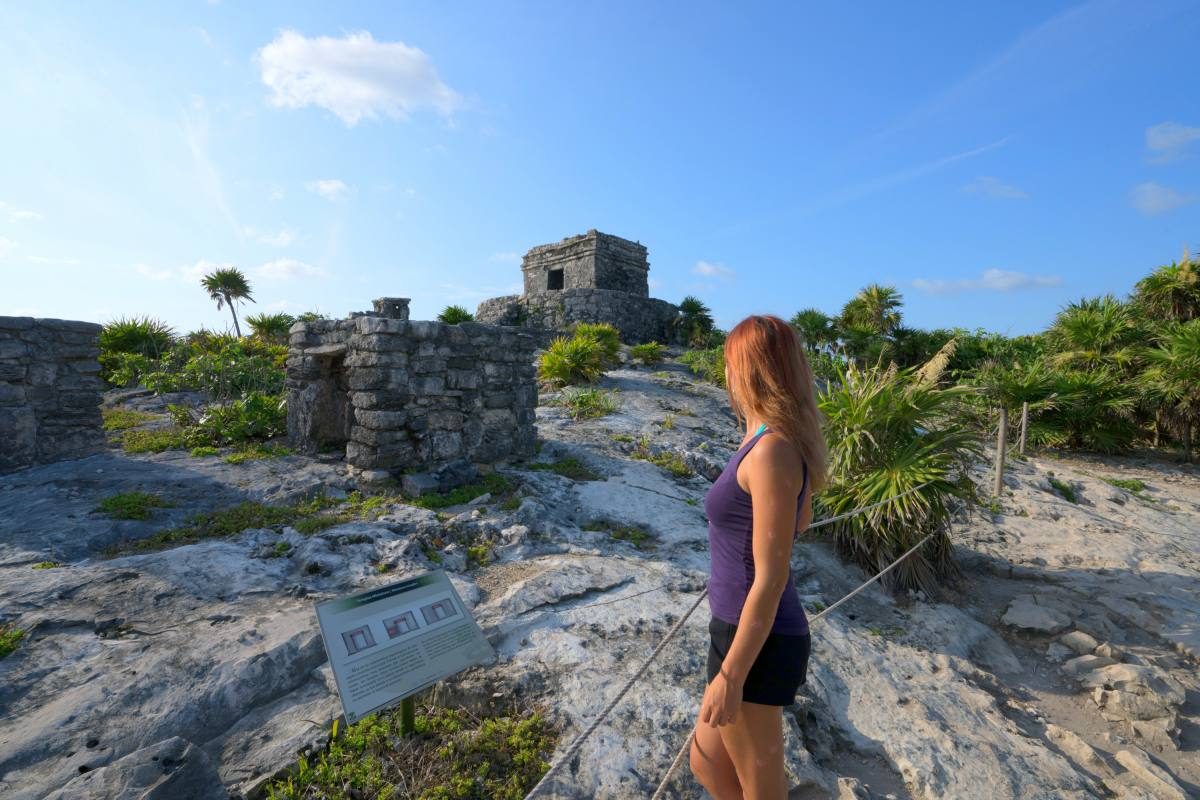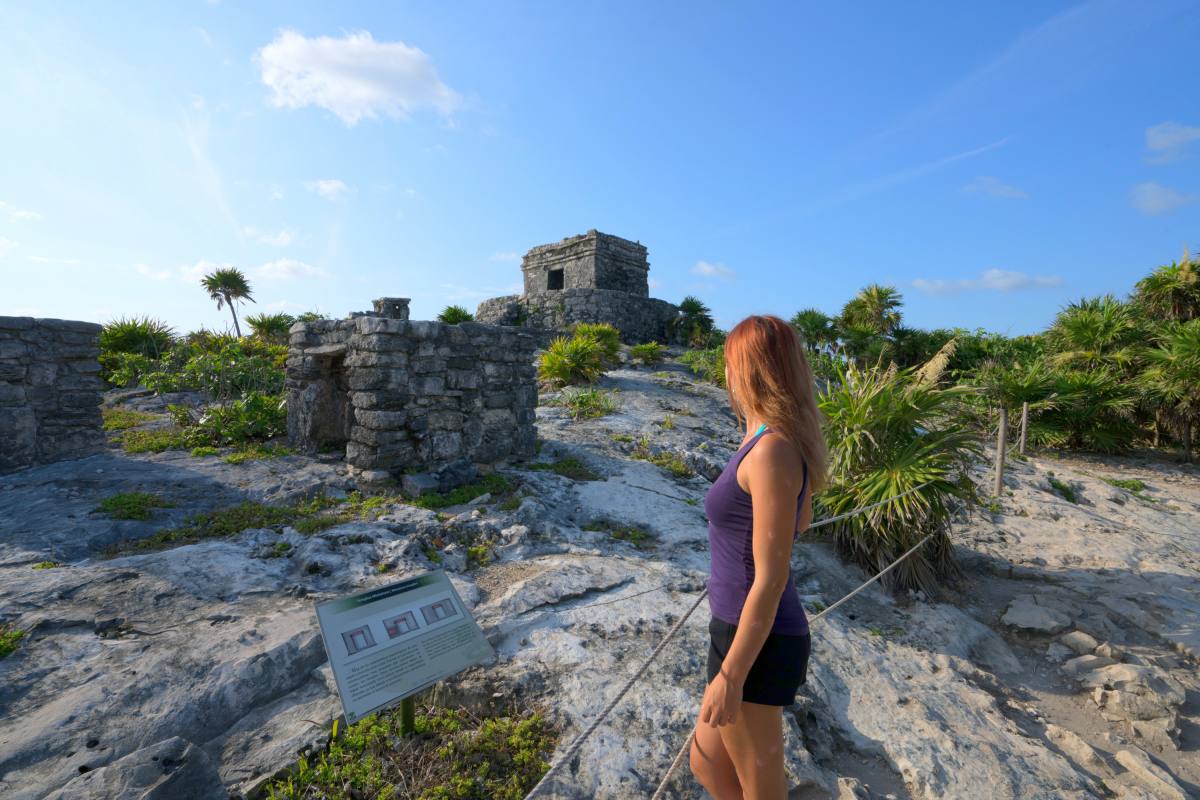 Swim in Cenotes
There are many cenotes in the area for you to enjoy. Some are underground, others have some ziplines, some offer incredible diving and snorkeling adventures. You can visit my guide to cenotes here.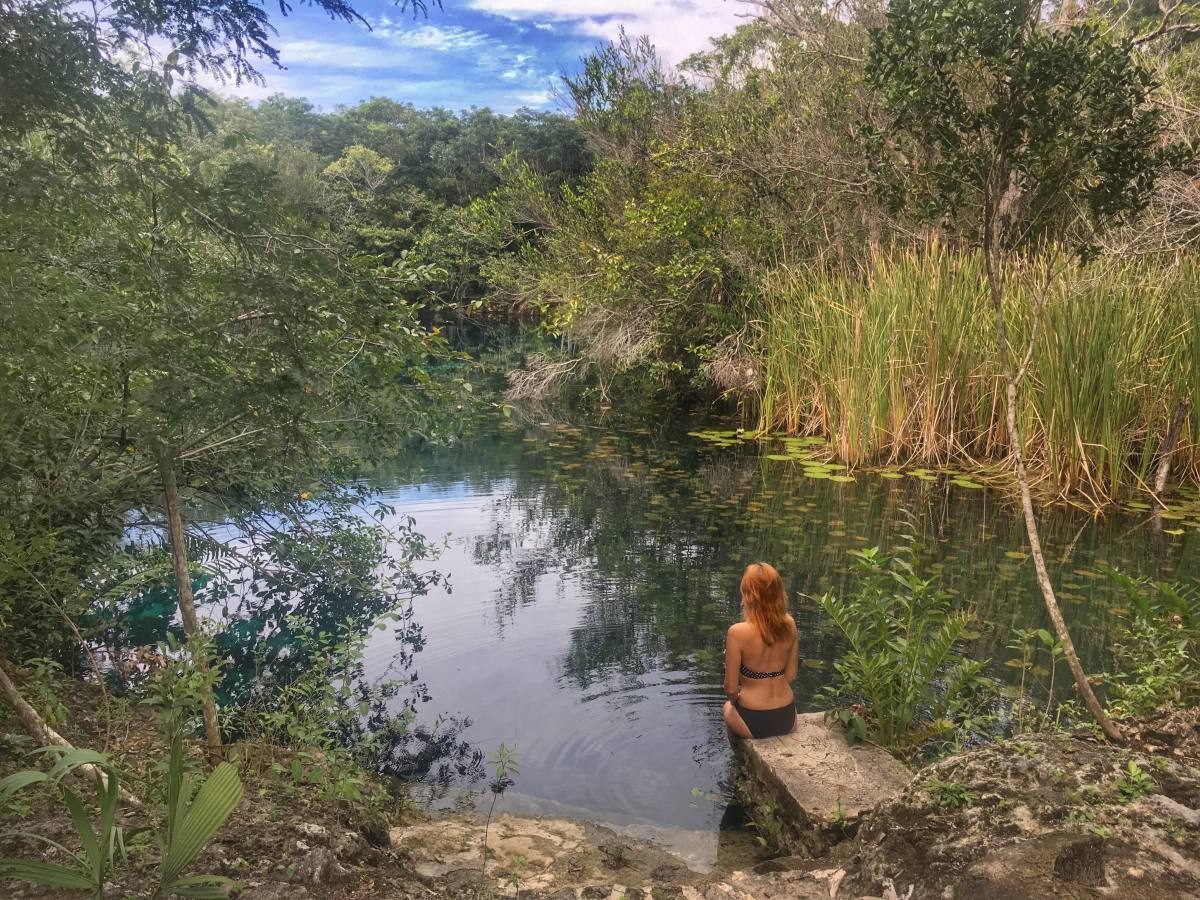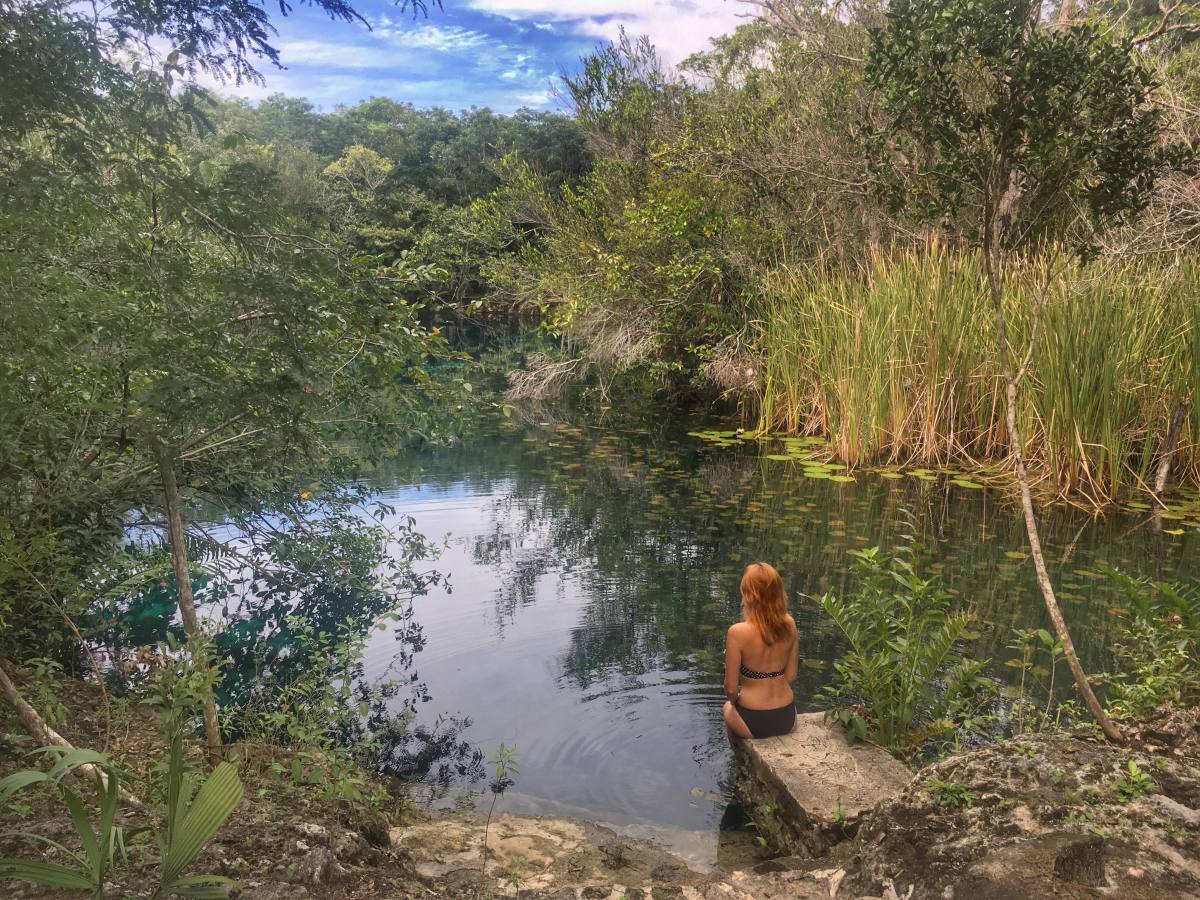 For more activities and organized tours check Viator here.
---
What to Bring to Tulum
Mexican weather can be quite unpredictable. You should expect both very sunny and very rainy days or experience both occurrences on the same day. So definitely bring an umbrella or rain poncho, just in case!
Insect repellent – It's a must! Tulum is very jungle-like and mosquitos are everywhere.
Biodegradable sunscreen – If you're planning on visiting some cenotes or swimming with turtles in Akumal, do nature a favor and use biodegradable sunscreen. The regular one is harming fish, turtles, and plants.
---
Day Trips from Tulum
There are many great things to do in Riviera Maya. Many places can be seen on a day trip from Tulum. There are plenty of Mayan ruins to see, various cenotes to swim, or reef to dive.
Check out my post about Playa del Carmen, as the trips in the Riviera Maya area are the same.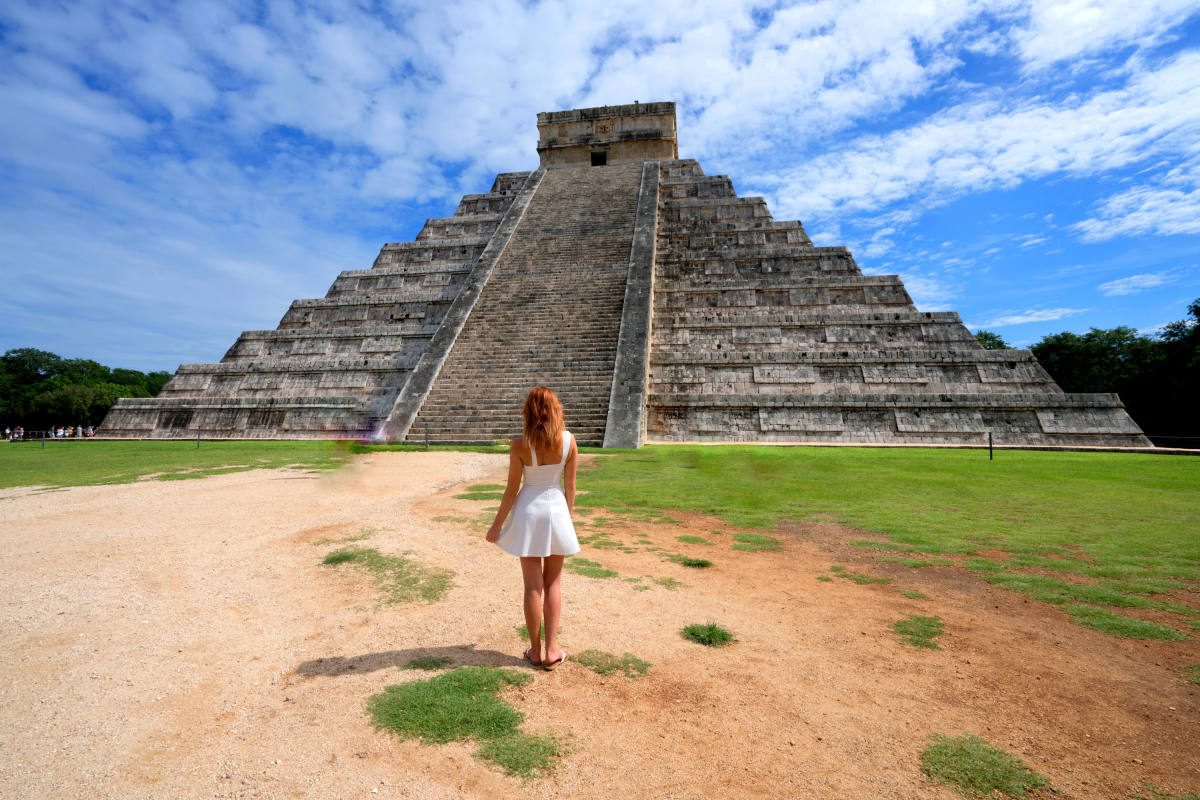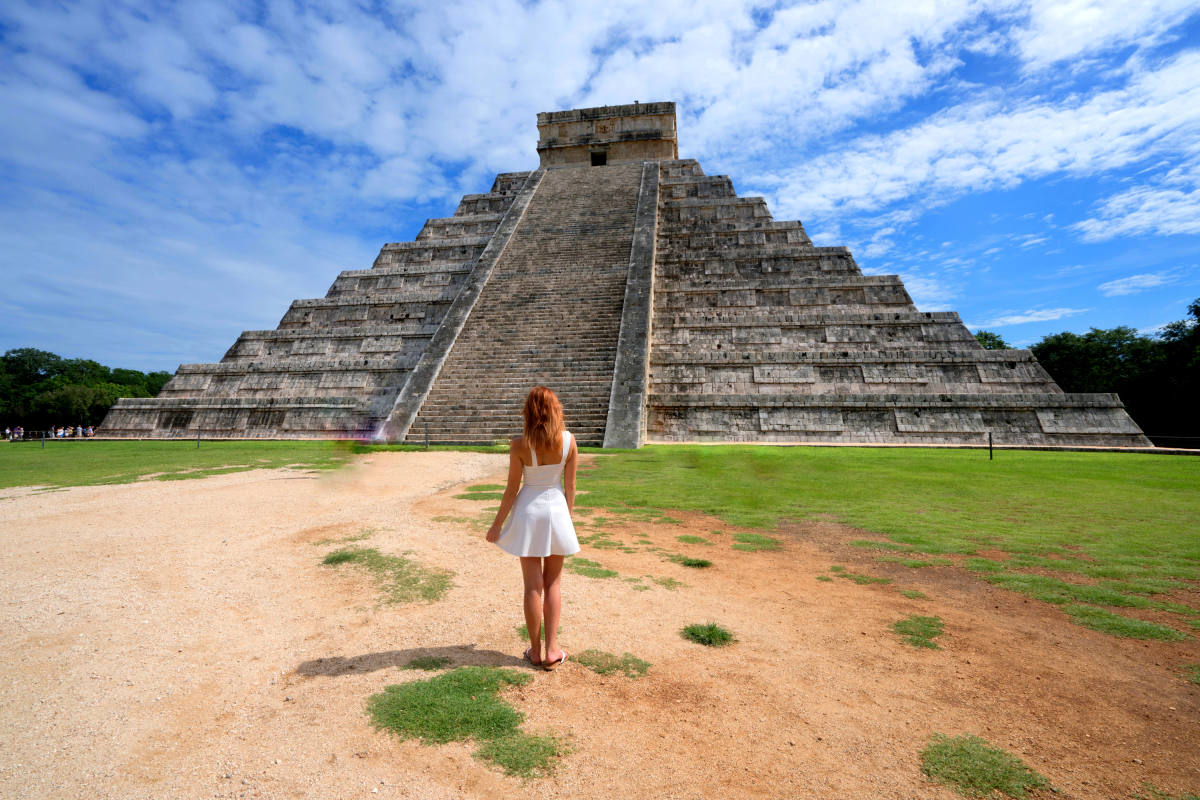 ---
DON'T FORGET ABOUT TRAVEL INSURANCE
Don't forget to arrange health insurance before heading to Mexico. The easiest and the most reliable insurance is Safety Wing (it also covers the virus!).
Get it before your trip to skip unnecessary troubles that might ruin your holidays!
---
Suggested more extensive guides for Mexico:
– Lonely Planet Yucatan Guide
– The Rough Guide to Mexico
– Mexican Spanish Phrasebook
---
Did I miss something? Do you want to ask me anything about Tulum?