Is Playa del Carmen a good place for digital nomads? Absolutely! I've lived in Playa on and off for years and I think it's a fantastic spot if you know what to expect and are willing to mingle with locals.
Many digital nomads are choosing between Playa del Carmen and Medellin in Colombia and I see a lot of similarities, but I would say that Playa is more of a long-term base for various, but in Colombia people come and go more often.
Playa del Carmen isn't the only place to consider when you think of living in Mexico as a digital nomad. If you're into beach life then Playa del Carmen is a great base – there are so many things to do around Yucatan Peninsula. Oaxaca and Merida are also popular for fans of vibrant colonial towns. Even Mexico City is growing in terms of the digital nomad population.
Mexico is huge and has everything – think of something like a desert, jungle, waterfalls, snowy mountains, beaches, anything and I guarantee that you can find it in Mexico. After years and years spent in the country, I still find new places to discover.
Here's what to expect from living in Playa Del Carmen, Mexico.
Playa Del Carmen for Digital Nomads
Is Playa del Carmen Safe?
Yes, it is, but just like anywhere else you need to have common sense. Solo females can walk around at night, there are plenty of families with kids. It's safer than most places in the US, to be honest.
There have been some incidents like a friend's bike getting stolen or the infamous shooting at a nightclub a few years ago, but it doesn't happen with such frequency as in the US.
After living in Playa del Carmen and NYC or LA I can assure you: it's much safer in Playa than in the latter.
Playa Del Carmen Cost of Living
The cost of living in Playa Del Carmen is cheap is you compare to the rest of the world, but for Mexico, it's relatively high. It also depends on how do you want to live and your standards.
I know people who can live on less than 1000 USD a month and I know people who spend a couple of thousands a month. These days I will say that unless you live in a dark studio without amenities out of the center, you can't go for lower than $2000 USD per month for a couple. Even that would be considered low if you add a gym, pool, or security at your condo.
Here's a breakdown of common expenses:
Apartment: You can pay about $700 USD or under per month for a long term contract if it's further from the beach, especially if you're happy to live farther away from the beach. This cost doesn't apply to short-term rentals by the beach are they are MUCH higher.
AC and electricity is usually charged extra based on your consumption – we pay about 100-120 USD per month for 2 bedroom apartment, but we don't have it running non-stop and never leave the AC on at night. Friends who use AC regularly in the same condominium paid about double.
Food: Groceries are cheap, especially if you shop at places like Chedraui. You can easily spend $250 USD for groceries per month. Eating out can be as cheap or as expensive if you want it to be. Tacos and take out locally can. be a few bucks per meal, but if you dine at touristy spots on the 5th Av then expect to spend about 30-50 USD per meal.
Coffee: I put coffee separately because you need to buy a coffee to work at the coffeeshop. In Playa Del Carmen it's cheap, about $2-3 for a fancy frap.
Luxuries: If you need to
Transportation: Discussed under How to Get Around section, because it depends on your needs.
When I first moved to PdC I was living on $700 USD a month. Now I'm making more and have kids, so not going. to lie – I'm spending way more.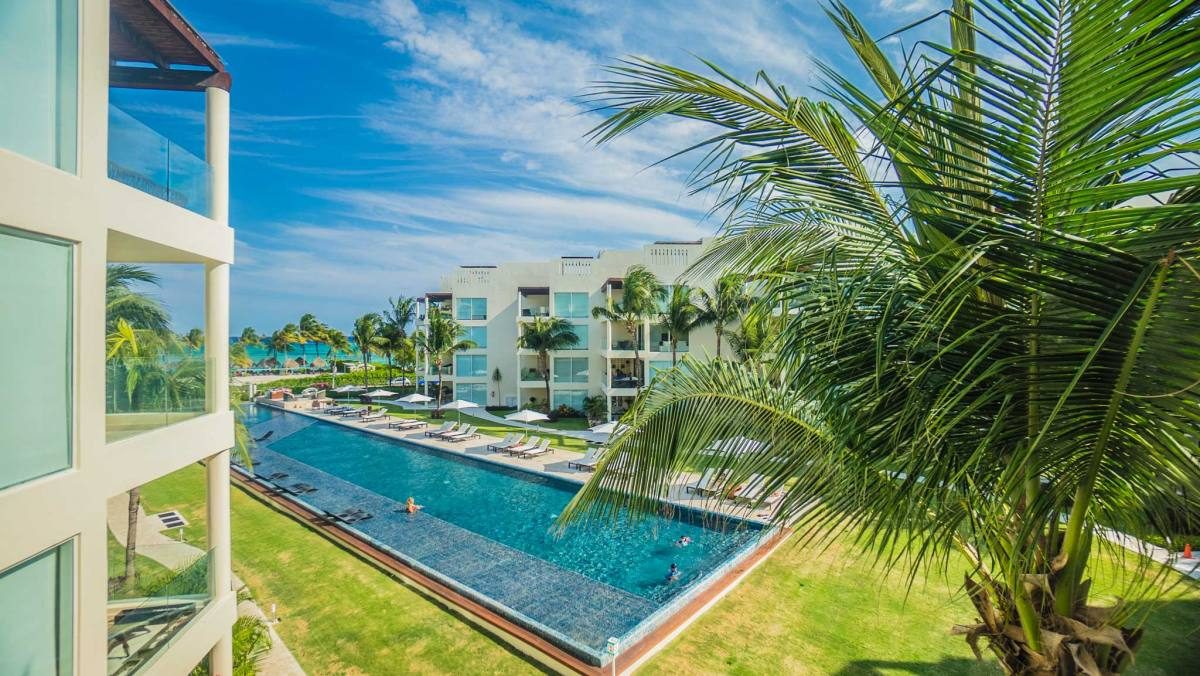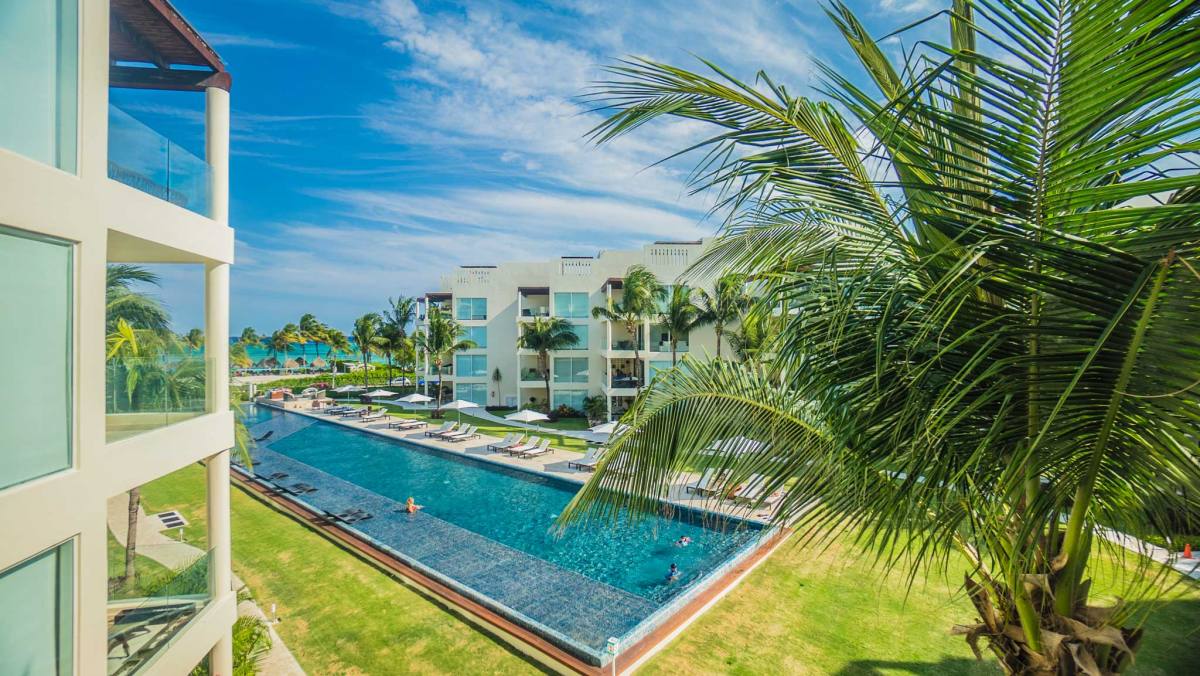 Wifi in Playa del Carmen
Wifi depends a lot on the place you live, so if you don't want to work at coffee shops or co-working spots for whatever reasons, pick your accommodation wisely. Good apartments have fiber optics internet which works great.
During the hurricane season or days of rain, the internet goes down, but it's not terrible. It's never down for longer than a few hours at the most.
Your wifi needs might depend on the job you do. For example, I can send emails and do most things at Ah Cacao just fine, but if I need to upload a YouTube video it's not going to happen there.
However, Playa del Carmen has uncomparably better internet than Tulum. If you're debating between those too, it's not even a fair comparison.
Where to work in Playa del Carmen? There are various options for both work cafes and coworking spaces, depending on your preference.
---
Before You Start Looking at Apartments…
If you're planning on basing yourself in Playa del Carmen get your immigration status in order. Before you could easily get 180 days of tourist visa and the vast majority of people just did that… it's the thing of the past now.
Things have changed in 2020 when expats started flocking to Mexico. People from all over the world chose to stay in Mexico due to fewer covid-19 restrictions and doing it on a tourist visa. The government of Mexico has realized this, hence it has implemented new standards.
Now the amount of days for the stay in Mexico is at the discretion of the immigration agent in the airport – it's not 180 days anymore!
Many people who have reservations for apartments for 2 months are only given 10 day stays. Before even the 180 days were expendable, but it's no longer the case. If you get 10 days you must leave the country and re-enter, so don't forget to check your tourist visa and the amount of time that you are receiving at the airport!
They also introduced "clean-ups" when the police walk around and ask you to show your FMM tourist card so make sure you're not overstaying your visa. You're supposed to have a valid document on your all the time or risk being deported.
Mexico offers residential visas with fewer restrictions than many other countries, so it's not as hard to get it if you're planning on basing yourself in Mexico or returning every year. More into in my moving to Mexico post.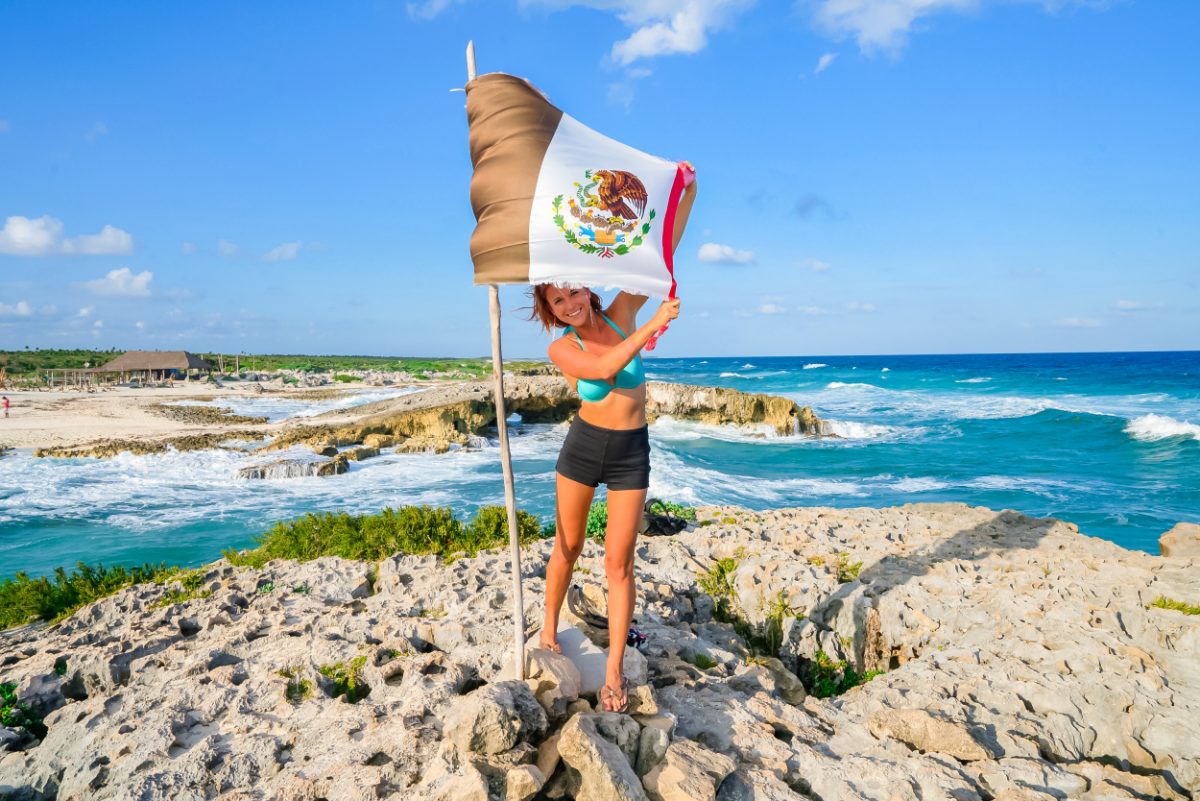 How to Find Cheap Apartment in Playa del Carmen
Rule no. 1 for finding apartments anywhere in Mexico: if it's your first time don't pre-book it beforehand. Get there first and spread your feelers. Searching for a place once you're here will give you access to local rentals you won't find online along with much better prices.
Step into a few local agencies and talk to people.
Keep in mind that if you're planning on arriving anytime between mid-Nov to late-Feb you might be setting yourself for a failure. Prices start to rise then and everything is overbooked because seasonal tourists from cold climates head south to escape the winter. In fact, all apartments in a condo I keep coming back to every year was fully booked for the entire winter for insane prices almost a year ahead.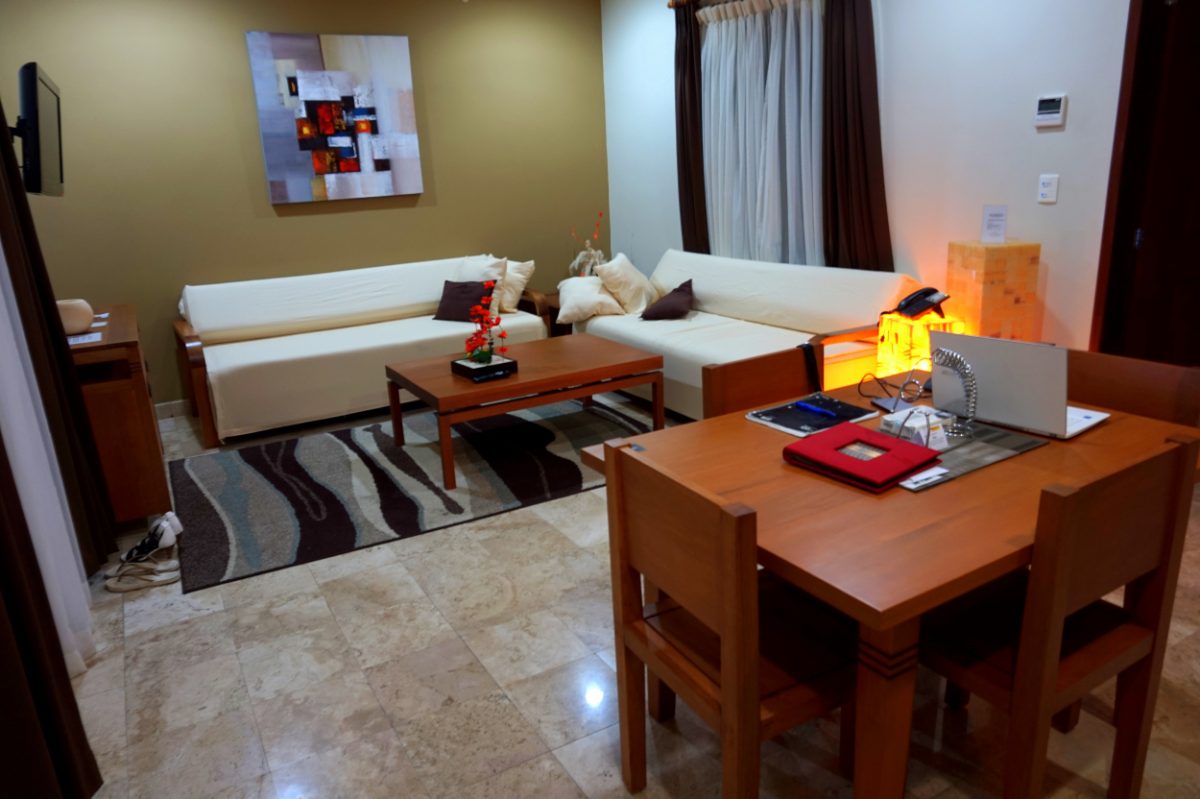 How to Get Around Playa del Carmen
You can survive in Playa without a car. I did it for my first year and it was manageable when you're young and single, I only rented a car for day trips.
If you're staying for a few months and find an apartment somewhere central, I recommend buying a used bike. I helps enormously.
There's no major bus service operating in the town, so you can rent a cab if necessary. If you speak Spanish you can easily navigate collectivos, but the prices of taxis can really depend. Even though it's 30 MXN anywhere in town, during high season no driver will take you for this price – even if you have a local residency.
If you're coming to Playa with kids, keep in mind that most schools or family communities are slightly out of the walkable downtown area, so you need a car. You cannot really buy a car unless you have a temporary residency (you technically could but cannot register it so it's illegal), so you would have. torent it – it's about 600-1200 a month depending on the car and season.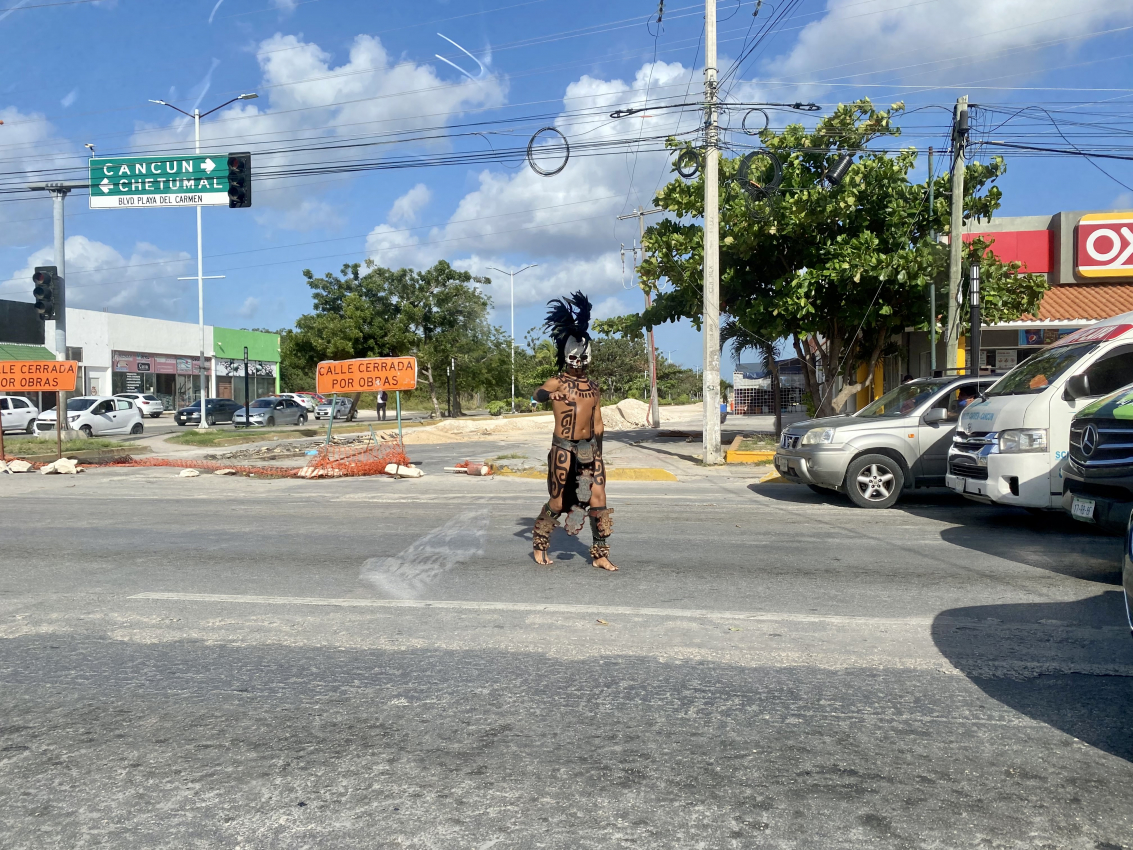 Pros of Living in Playa del Carmen as a Digital Nomad
I first came to Playa for a day on a short trip years ago when I was visiting Cancun. I wasn't new to Mexico as I lived in Mexico City for years, but I never considered living on the beach and had worked normal jobs (AKA not digital nomad).
To be honest, I ended up in Playa again by accident in 2015. I booked a trip to Playa on a whim on my way back to London where I wanted to continue working on my blogging business. Once I was there I realized that it's a great affordable place with a huge community of digital nomads and I ended up staying.
Months turned into two years, and since then I keep returning every year. Last year I even decided to give birth to my second son in Cancun while we relocated to Playa again.
Some say Playa has no culture, but I respectfully disagree. Your experience living there will be what you make of it and who you decide to hang out with (if you only hang out with foreigners than yes, you'll feel like there's no culture because it is a touristy town).
If you want to party, you will find vibrant nightlife with numerous bars and nightclubs. If that's not your scene and beach bars. If you're looking for a spiritual or vegan yoga community, you'll find those too. Moving to Playa with kids? Plenty of families around! It's cool that there's really something for everyone's unique interests.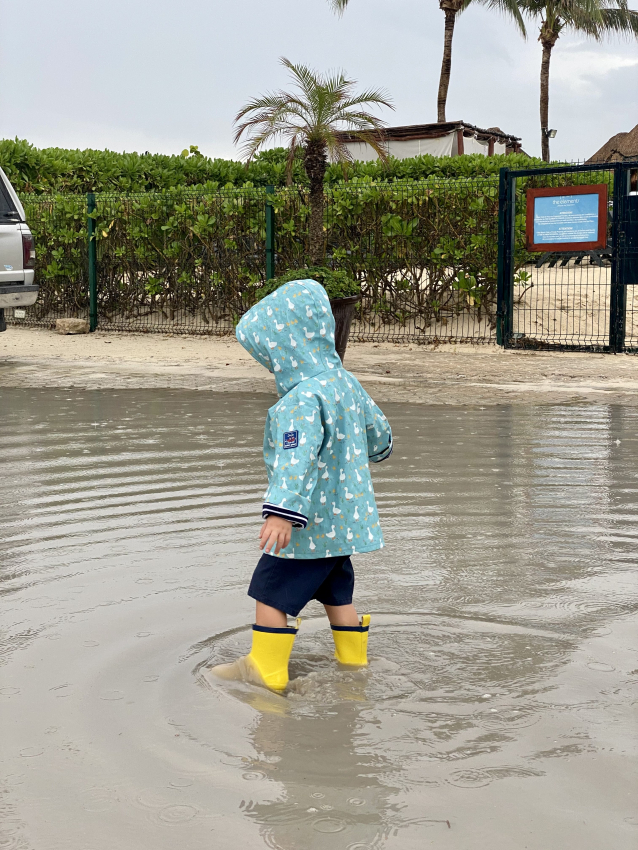 Advantages of Playa del Carmen for Digital Nomads
1. Wifi is awesome
While it's not flawless, compared to other digital nomad hubs like Canggu, Medellin, Chiang Mai, it's the best.
2. Visa opportunities
In Mexico, you can get a 180 days tourist visa (although they're recently cracking down on it so keep it in mind). Once your 6 months is up, you just need to leave for a few days then re-enter.
It's also easy to get residency. As long as you can prove you have been earning over $1500 USD for the past 6 months from outside Mexico you can apply for temporary residency for 12 months – I've done it in the past in Mexico City. This allows you to get a driver's license, work if you wish, get cheaper rates for many things, come and go as you please and extend it later. You can apply for permanent residency after 4 years.
I'm currently going through a different process for permanent residency, so will write a post about it soon.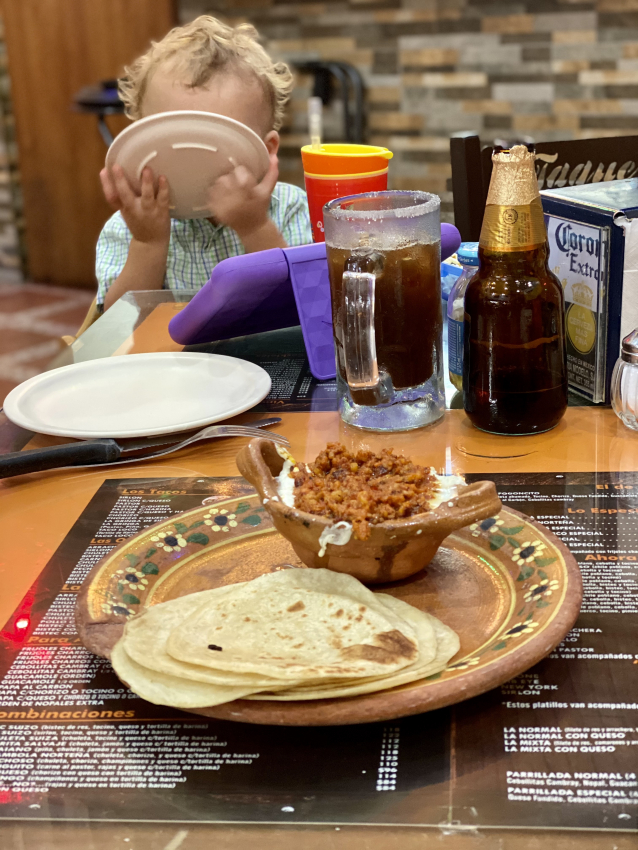 3. Good food
Mexican food is awesome. In Playa you can also get great pasta, sushi, pizza (one of the best pizza is in Playa if you ask me – and I lived in Italy) and other ethnic foods – all thanks to many expats starting restaurants.
4. Great healthcare options
Need a dentist? Done. Need some prescription drugs? No problem. Need surgery? You can afford it.
Medical tourism is huge in Mexico and doctors are fantastic. I always get my dental work done in Playa and as I mentioned I gave birth to my son in Mexico as well.
5. Higher standards
I don't want to sound bad and trust me – I lived in Mexico on Mexican salary too before, but living in Mexico on a foreign salary raises your living standards.
Many families can afford a cook, live-in housekeeper or at least a weekly cleaning lady. Private schools are affordable.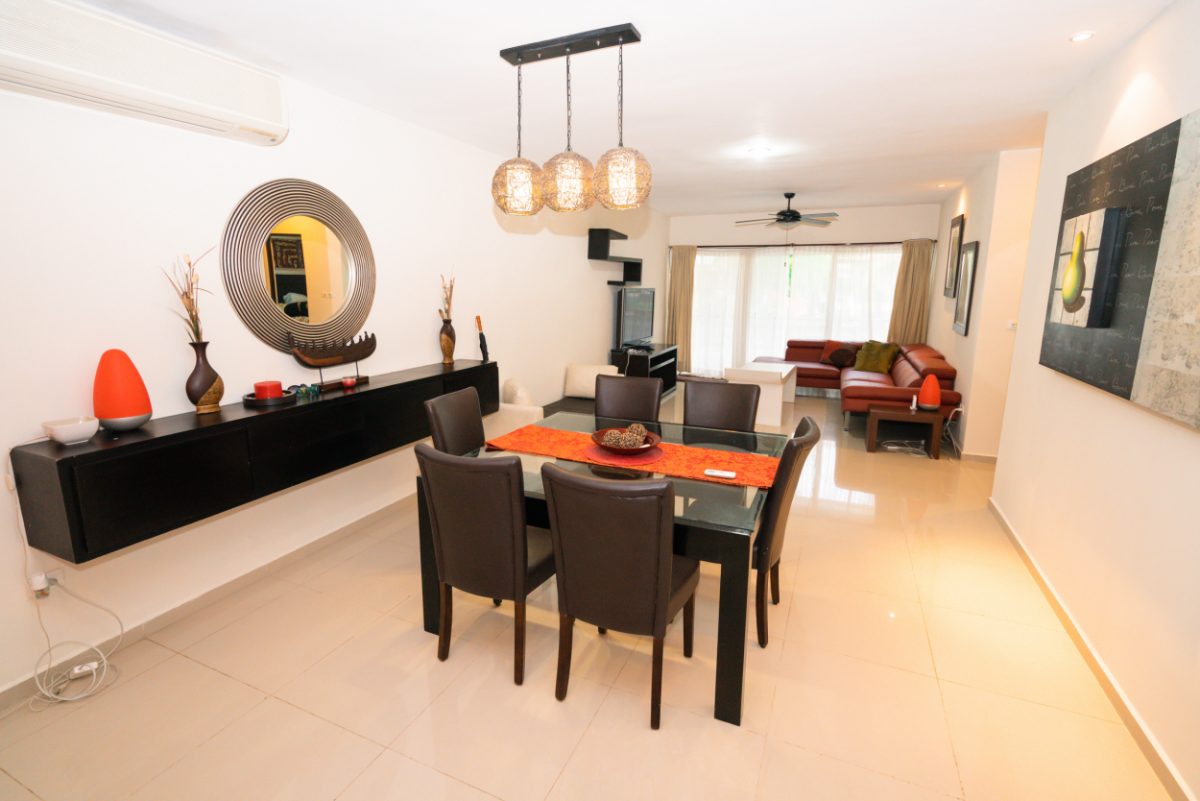 ---
Downsides of Playa del Carmen for Digital Nomads
There are downsides to Playa del Carmen for sure. After a long time spent in the area, I can tell you that.
1. Tourist season is annoying
During Christmas, Easter, Spring Break, or even winter prices increase and it gets super crowded. If you just want to "live" and do your own thing it gets frustrating.
2. Getting to the airport can be a process
There's no airport in Playa, so you need to get to Cancun to fly out. Don't get me wrong, there are ADO buses to the airport which take an hour or you can take a taxi, but again – taxis. It can be insanely overpriced at times (and I sound like a Mexican and local and it's often still a no). Since there's only one highway if there's an accident you're stuck for hours.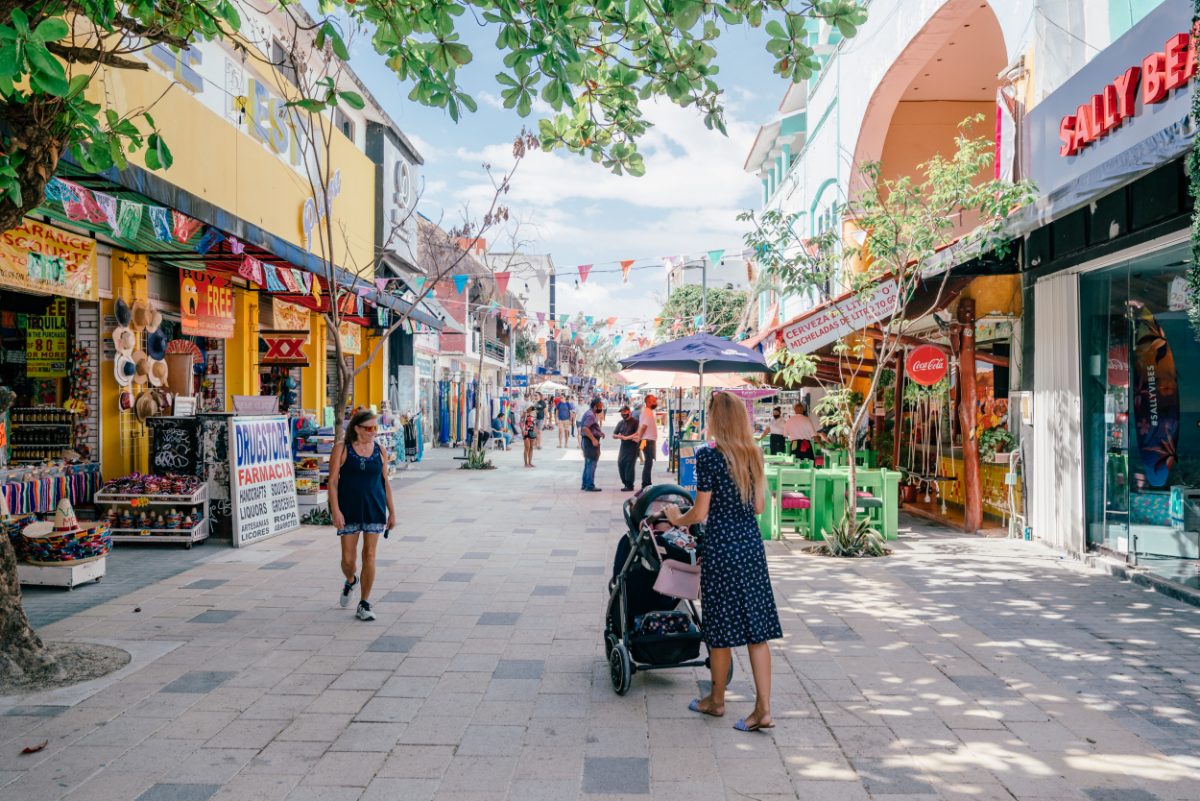 3. You'll be forever treated like a tourist at times
If you're walking down the 5th Av you're subject to vendors asking if you want some tequila, or maybe a tour to Chichen Itza, or maybe a lunch or souvenir, and so on. You might be taking the same route next to your apartment a few times a day for months and they'll know you're a local and yet, do the same thing.
You can say "just avoid the 5th Av" which is generally good advice, but if you have small kids the 5th Av is pretty much the only stroller-friendly stretch if you're heading to the other side of Playa so you're doomed to it in a way.
4. Beaches
Wait, what? If you asked me a few years back I would tell you that beaches are awesome, but due to overdevelopment, it's not the case anymore. The beach literally shrank by half since 2017. Now there's even a beach resort that's almost in the water.
Since the beach is now small it gets packed very quickly. There are still nice beaches in the area – Playacar or Xcacel, but the walkable downtown beach isn't the same anymore.
Plus, there's a lot of sargassum. While seasonal, it stays for a while and when it piles on the beach it's stinky.
5. Easiness of sticking only to expat communities
With so many expats around, I consider it a downside. I often see Playa del Carmen described by short-term expats as "lacking traditional Mexican culture". It's absolutely not true. If you think about it – there are plenty of locals living in and around Playa del Carmen.
It's like saying that London or New York City are lacking in culture because they're touristy. The place can be as local as you want it to be, or as touristy as you want it to be. Just get off the 5th Av and you'll see the local life.