Everyone wants to have more money to spend on travel. But due to a perception that traveling is expensive, many people think they can't afford it because they don't earn enough at their day jobs. I get it, I was there too.
When I started traveling 10 years ago I was still a student. With internet connections lacking my options were limited to random side jobs that caused me to reach home after midnight quite often. While I think it was well worth it, this way of making extra money isn't for everyone.
But what if I told you that these days there are many ways to make extra income without even leaving your house? Most of the jobs and tasks I describe to you can do without even leaving your bed.
This may sound too good to be true, but it's possible if you do a bit of research. By no means do I want to tell you to start selling your stuff. I found way too many articles telling everyone to sell their car, sell some old makeup, or stop buying Starbucks coffee. I'm talking about making money, not saving money.
How to Make Extra Income Easily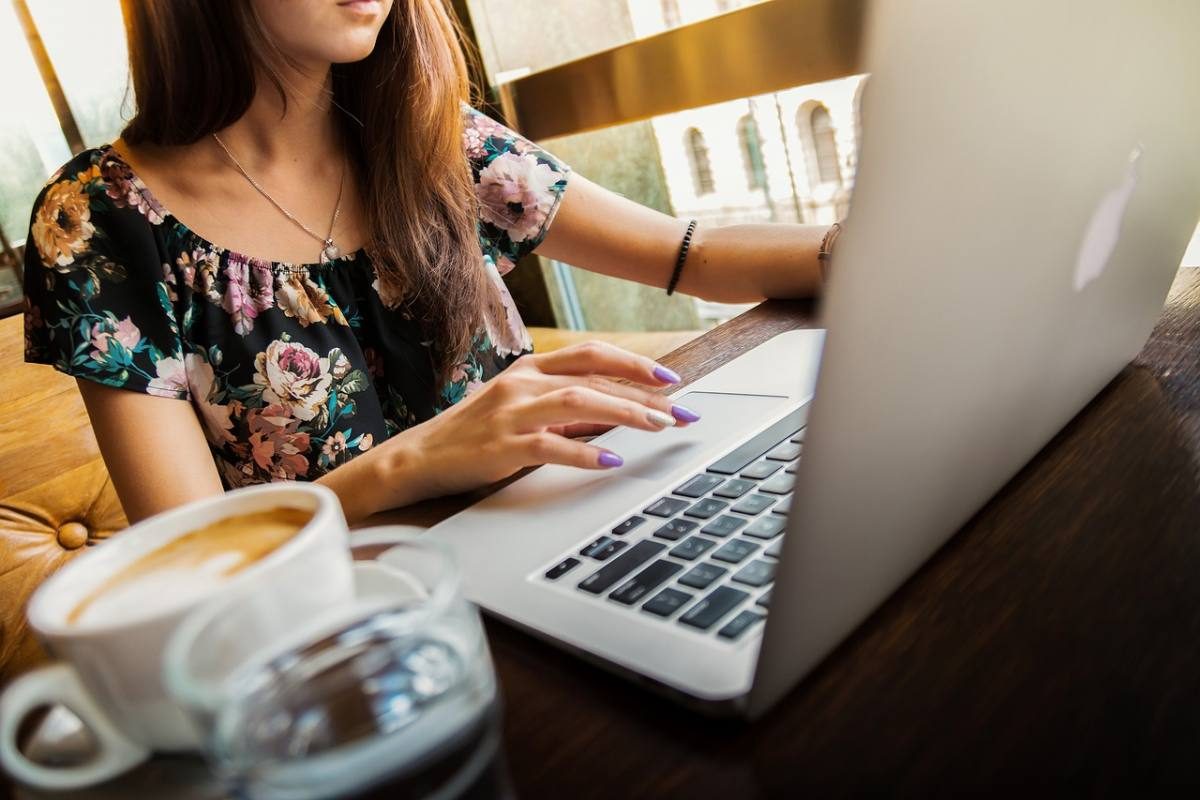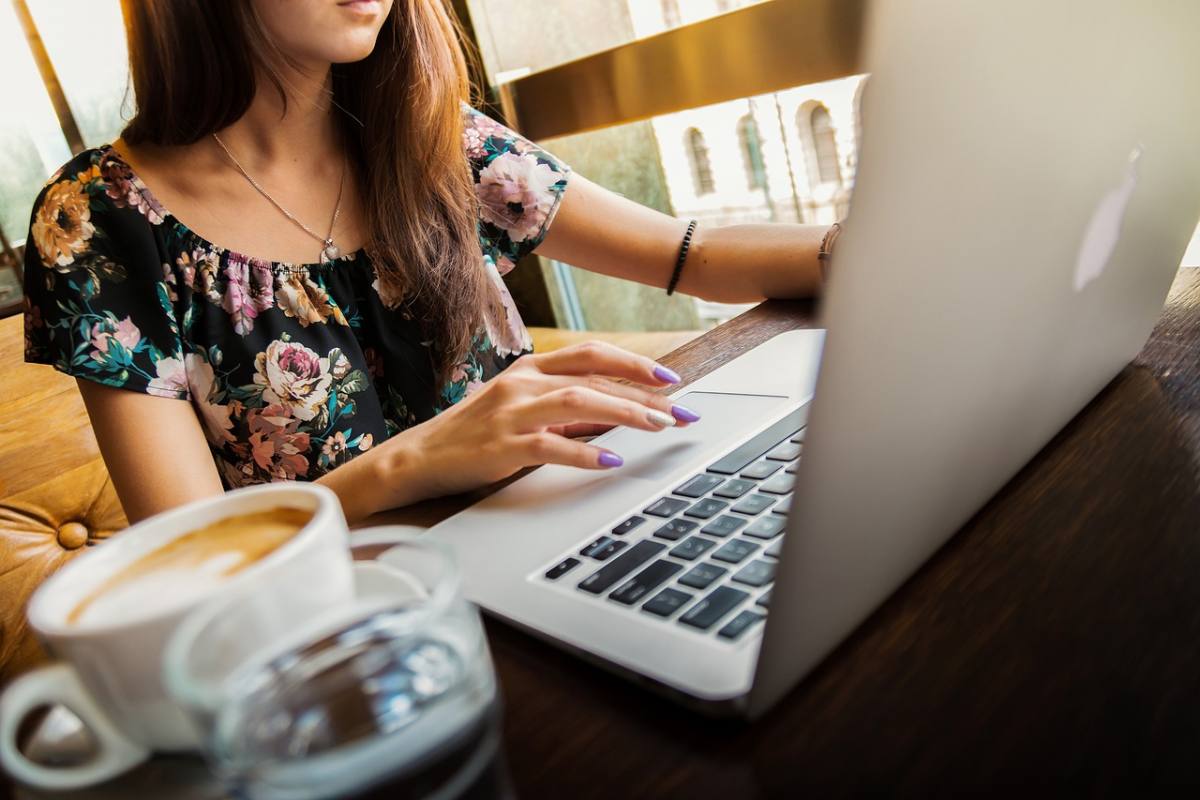 ---
1. Sign up for TaskRabbit
Being someone's assistant can be an interesting way to make money. As long as you're creative and have a will, there will be a need for you. Some time ago, you might have heard about a creative homeless man who figured that since he's sleeping on the street, he might as well make money by sleeping on the street while standing in line to buy new iPhones or Broadway shows tickets.
Someone may pay you to do their laundry, clean their home, pick up their food, answer phone calls, and more. Rates vary, depending on a person and your tasks, but you should totally give this a go. See what you can offer at TaskRabbit.com.
2. Start filling Surveys Online
I used to fill a lot of surveys when living in the Netherlands, but since then I also found some US-based sites that will pay you to fill some questionnaires for them. Some surveys might be monotonous, but hey, if you're just sitting on a sofa watching TV, you might as well make some money by filling in some basic info.
The free online survey sites below are all legitimate, so don't be afraid. While there are many not-so-legitimate sites out there, these guys won't steal your information.
---
3. Register for Rakuten
If you ever shop online (in my case it's the only type of shopping I do!), you should always use a cashback website like Rakuten. My husband was very skeptical, but it does work and it doesn't cost you anything.
It's completely painless to use as it's a chrome plugin that will tell you to click on it to activate cashback and use available coupon codes. They make money through affiliate links when you activate it through them, but instead of keeping the entire commission to themselves, they give you a part of it back.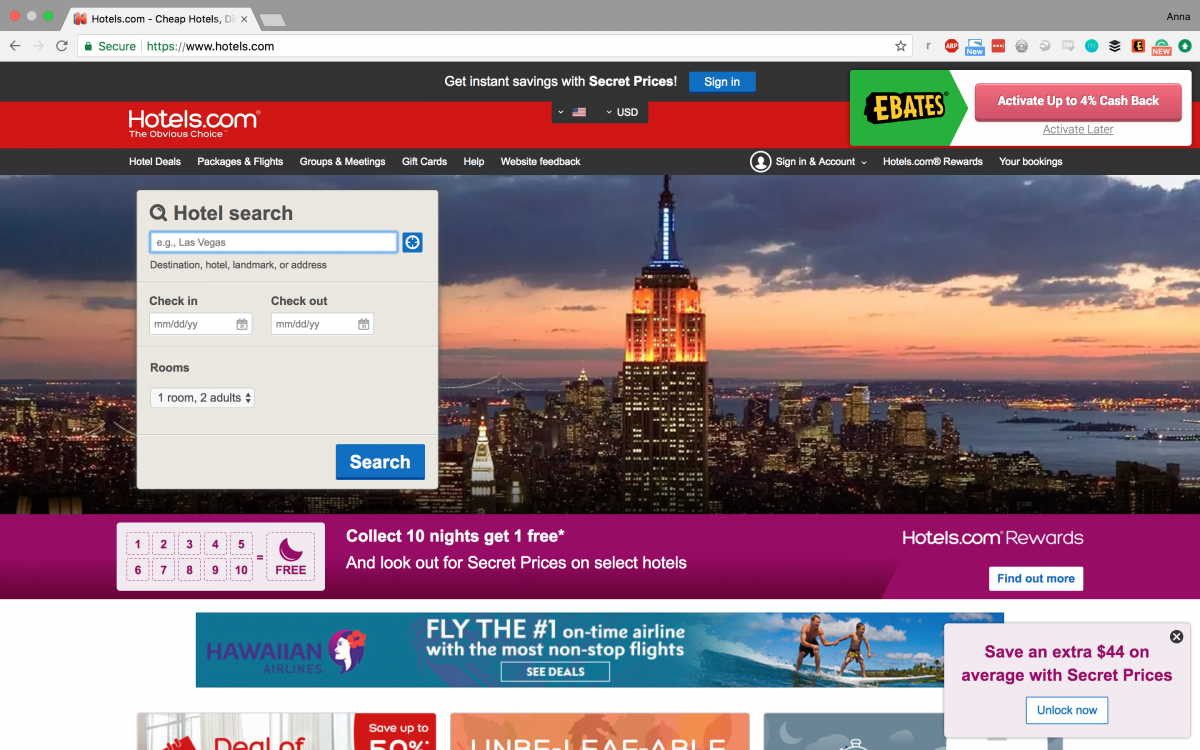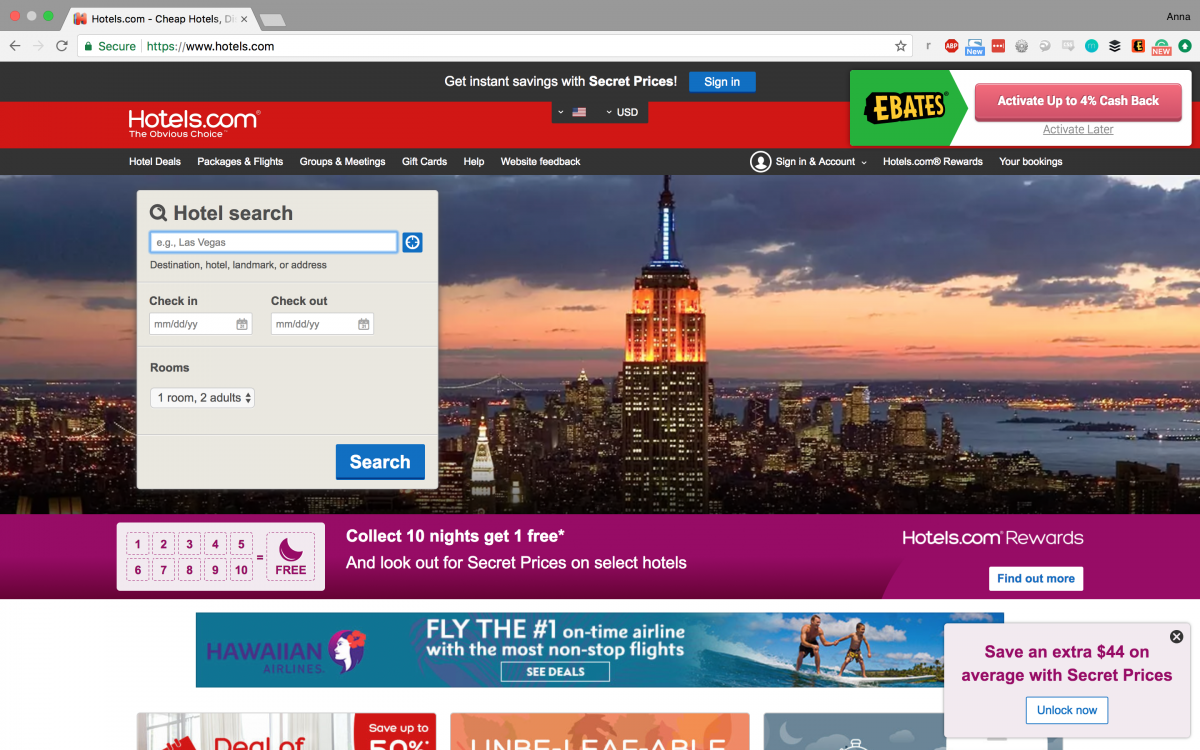 ---
4. Become a Virtual Assistant
Not everyone can do it, but if you have social media, writing, or accounting skills then it might be something to look into. There are many bloggers and online businesses that look for people to help them and it might be a fun career if you're successful at it as it's fully location independent. I personally know a few people who are a full-time VA for a few or sometimes even just one big client.
Note, that the job isn't as mindless as some might think, as being a social media VA requires not just sharing some random content, but developing a lot of strategies (there's a reason why some big and powerful shows and tv stations launch new shows only on social channels).
There are many bloggers out there who hire editors and regular ghostwriters. If you're a native English speaker whose grammar is excellent, then this can be a great way to make extra money.
Some websites that are best for finding online work: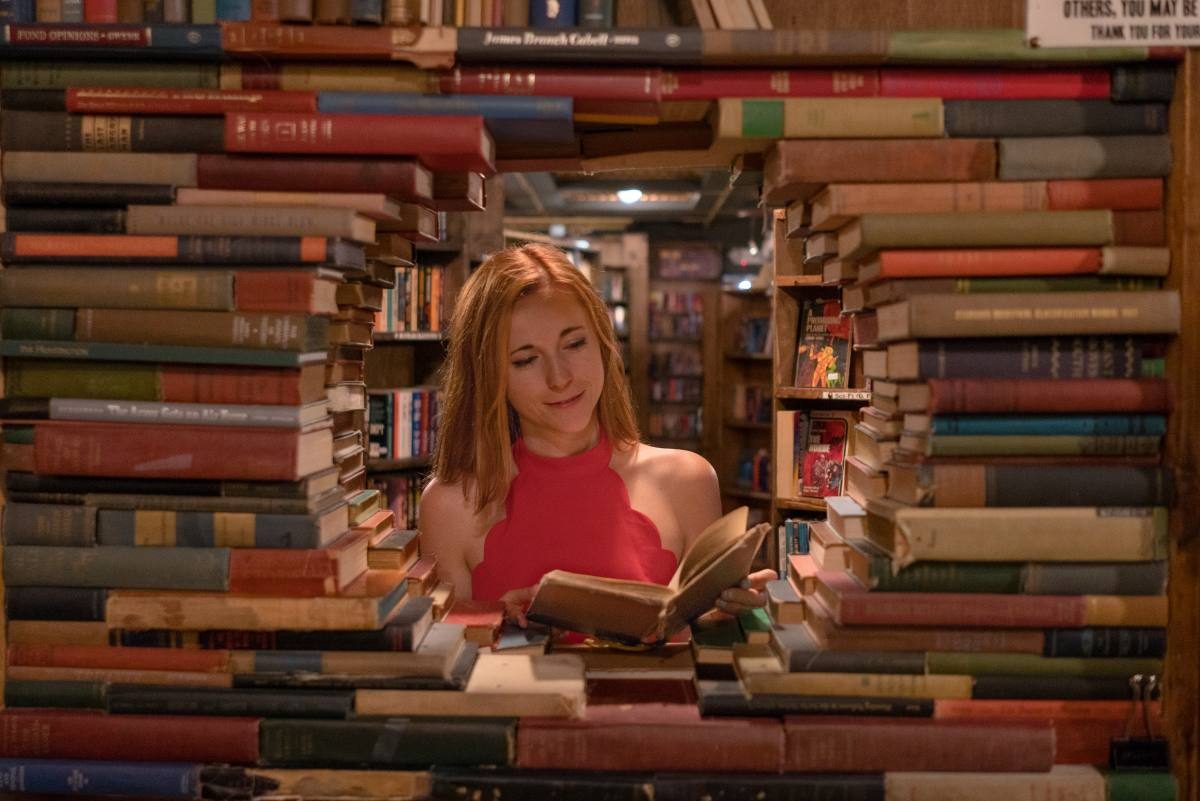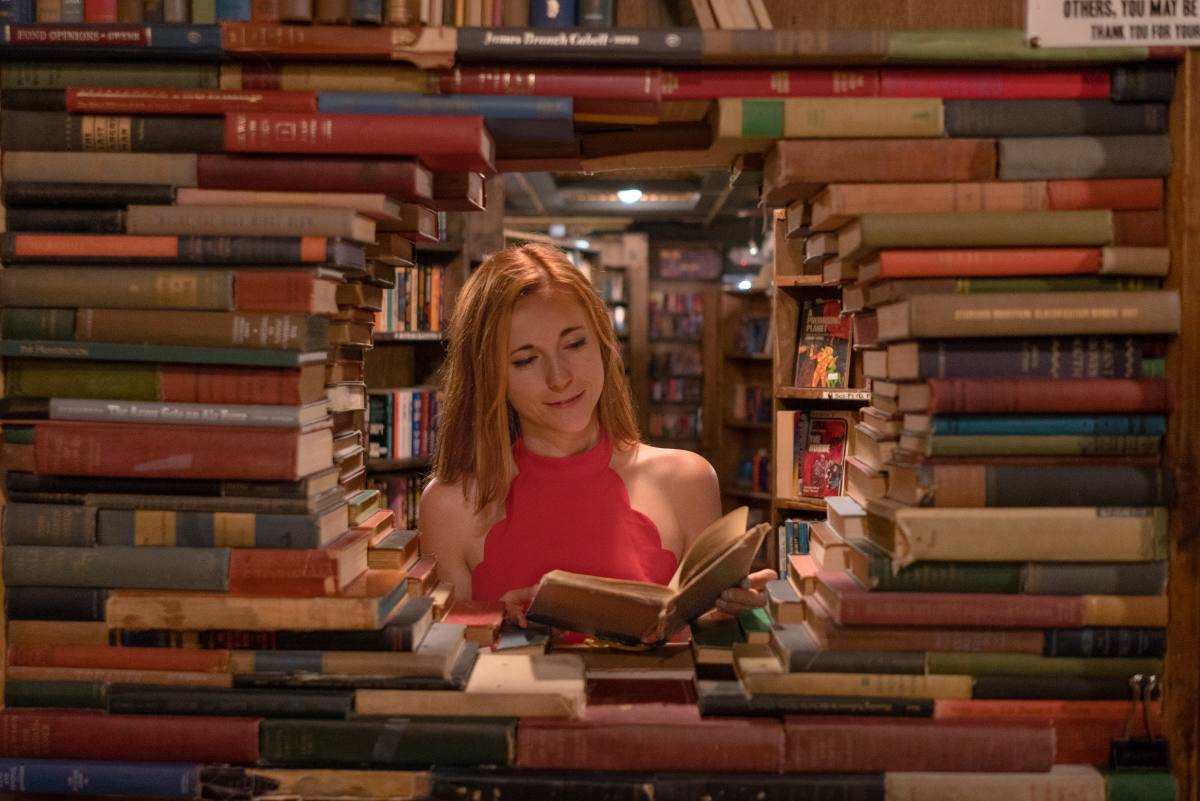 ---
5. Do Housesitting
Renting an apartment for free sounds unbelievable, but it's not impossible. If you're willing to put your belongings in storage, or if you simply don't own much, consider housesitting. How does it work?
When pet owners leave for holidays or relocate for a while, or travel for whatever reasons, quite often they can't bring their pets with them. Some people leave for a few days or weeks, or sometimes even months. In exchange for taking care of their pets when they're gone, they let you live at their house FREE of charge. And believe me, you might get to live in some million-dollar villas.
A few friends of mine are very experienced housesitters who haven't paid a cent for rent for months. Some travel, others prefer to stay in one place to keep a full-time job while paying nothing for the accommodation. Others like myself I often offered my house to housesitters.
The best place to find a house to sit is by registering on TrustedHousesitters website. There are some e-books on how to get good reviews and arrange everything strategically, so you might want to check one of them out.
---
6. Take Care of Pets
Want to make extra money spending time with cats and dogs, but don't want to move houses? There's another way to do that. Pet-sitting could be a great financially profitable side gig. Download a Rover app and start making some furry friends.
Take a dog for a walk, or just stop by to keep them company or feed them while friends or family are out of town. You could earn about $40 per visit.
The app will require a little background info and you can choose opportunities in your neighborhood. You're required to send a few photos to the owner, as you cuddle with their furry friends.
It's a fun way to make some extra cash especially if you can't have your own pet.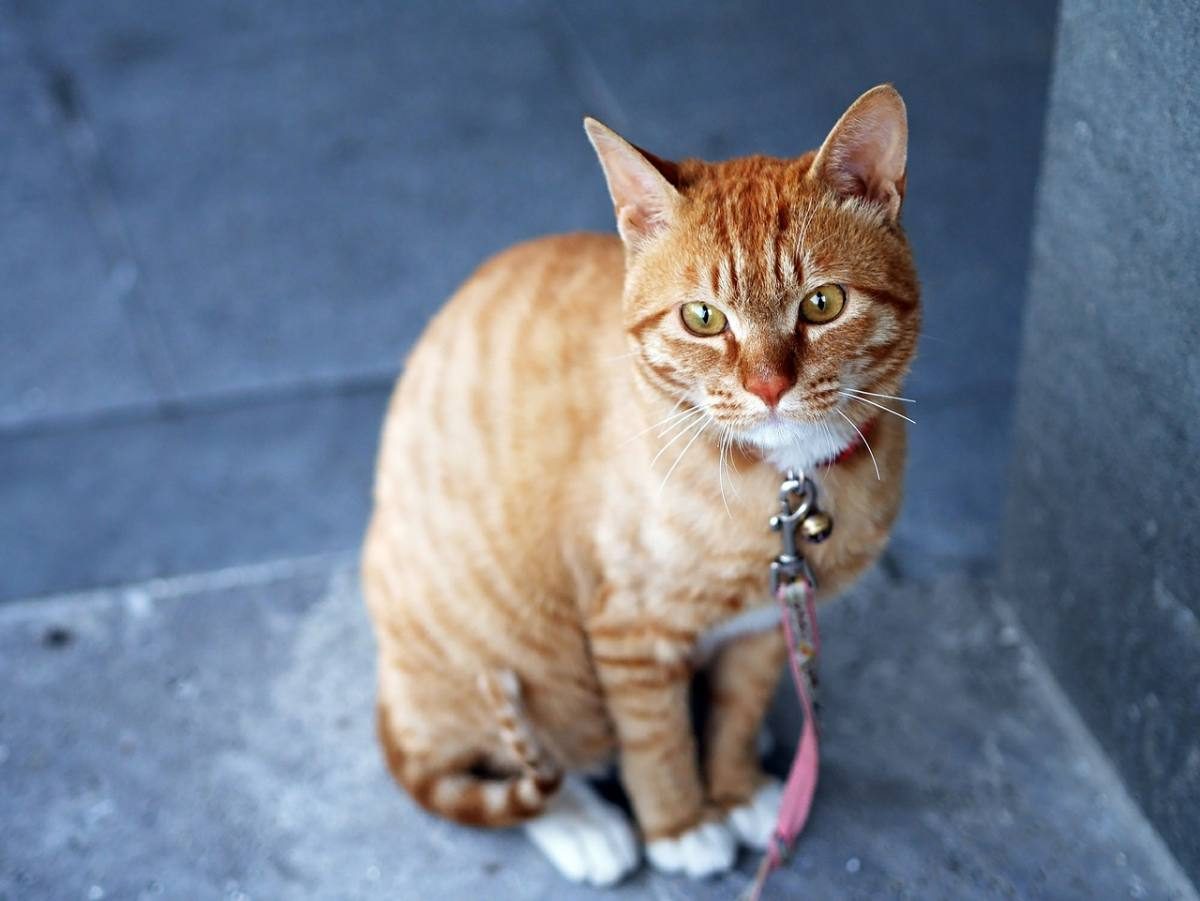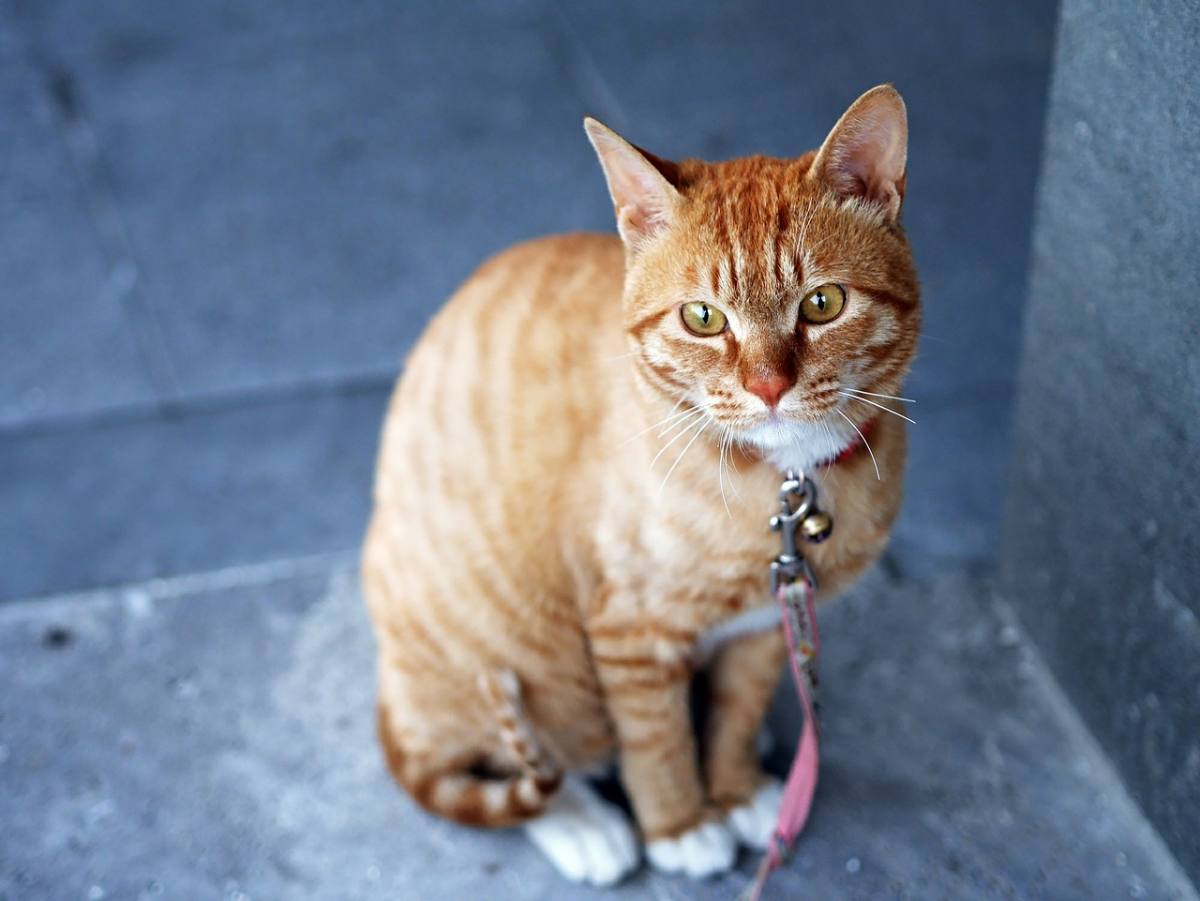 ---
7. Teach a Language Online
If you're a native English speaker, you're in luck. There are plenty of online companies that want to hire you to teach Chinese and Korean kids by using video chats.
Depending on their level of English and age, you can end up playing games with them, teaching them new words, or just talking so they can practice their skills.
Hours and rates are flexible, so your normal schedule doesn't have to be interrupted in any way. Totally check out this site 51 Talk or VIPKids.
---
8. Watch Videos Online
Believe it or not, but you can actually get paid to watch videos on your laptop these days. I'm dead serious. They're not all funny, but if you're commuting or having a lazy afternoon, why not watch some videos in exchange for cash?
Just sign up and start watching at FusionCash. They also offer a $5 bonus for signing up. If you don't like the videos or the other short tasks, you can always deregister or simply stop watching.
---
9. Place Ads on Your Car
If you have a car and unless your car is your second (or first home), it can make you some money. And I'm not even talking about becoming an Uber driver here, even though it's an option as well.
There are many companies that will pay you to put an advertisement on your car. Your vehicle might not look slick and fancy anymore, but if you need some cash, it's worth a try.
---
10. Take Part in Medical Research Studies
Did you know that sometimes you can get paid for sleeping? When I was studying at the university there were plenty of offers to participate in medical research.
I remember one that required sleeping at the medical facility for a week for over $2000 while researchers study your brain. Not a bad way to make money, don't you think?
11. Resell Items on Craigslist
Flipping items can make you a LOT of cash. How does this work? You can find great unique items at thrift stores and resell them for a profit on Craigslist.
Can't find enough items to sell. Check if your friends or relatives bought something nice that they don't really want anymore, and offer to sell it for them. They'll earn money and you can keep the commission.
12. Sell Your Crafts on Etsy
Have you ever done something creative? Etsy gives a chance for people who know their crafts to sell it. Whether it's handmade toys, clothes, vintage things or anything that comes to mind or gets trendy.
13. Teach Others Your Skills
Are you good at something? Can you teach people how to do it?
If yes, then you can probably create an online course based on your knowledge and share it with others. For a small starting fee, websites such as Udemy and Teachable are the perfect place to share your skills with the world and earn something in return.
14. Earn While Reading Books
If you love reading, you can put your hobby to good use. Join a site like Online Book Club and sign up to read books in exchange for reviews. Publishers will pay you anywhere between $5 to $60 depending on the type of book.
15. Become a Test User
Many companies and apps require users to test their sites before they go live. Join a site like User Testing and you'll get the chance to review apps or sites based on the demographic category you fall into.
You can earn anywhere from $4 for a 5-minute test to $10 USD for a 20-minute test. And if you do live interviews, you'll earn anywhere between $30 USD to $120 USD.
16. Become An Online Juror
If you're a US citizen above the age of 18, you can join online focus groups in your region that help attorneys to review cases. You can easily earn anywhere between $20 to $60 per hour to be a mock juror on sites like Online Verdict or between $5 to $10 on eJury.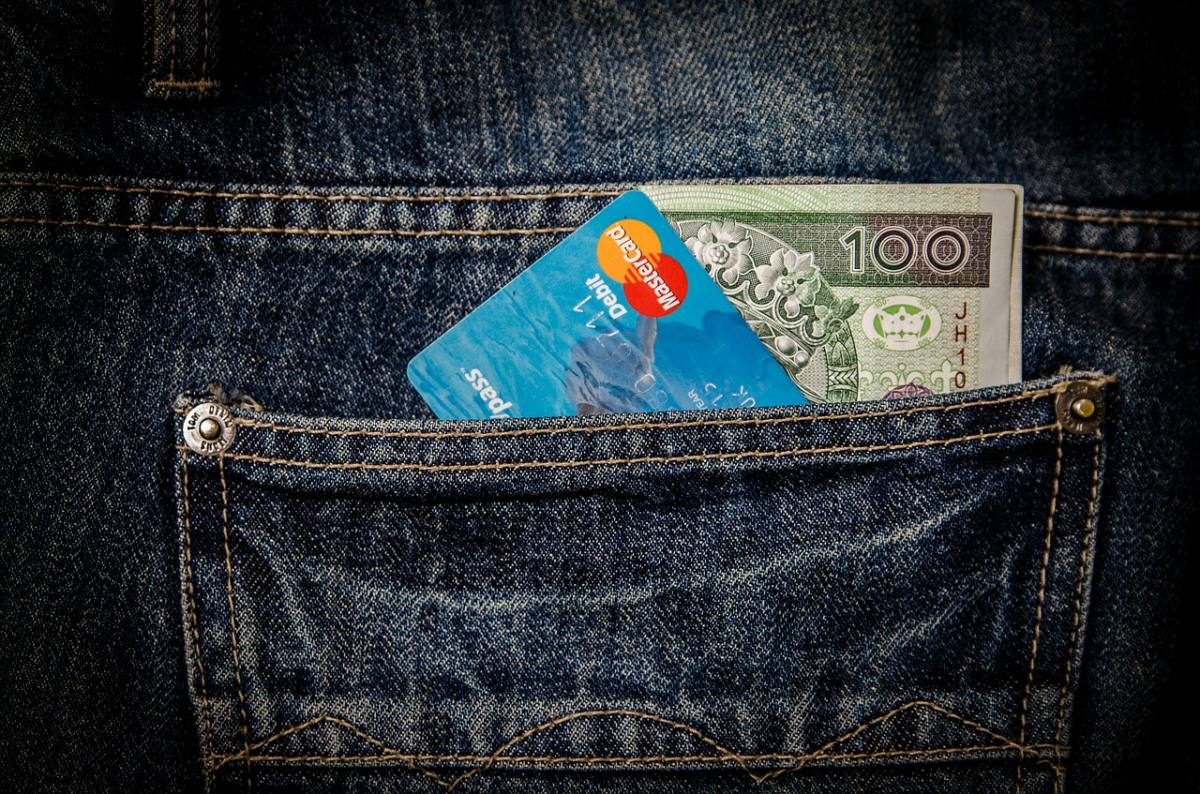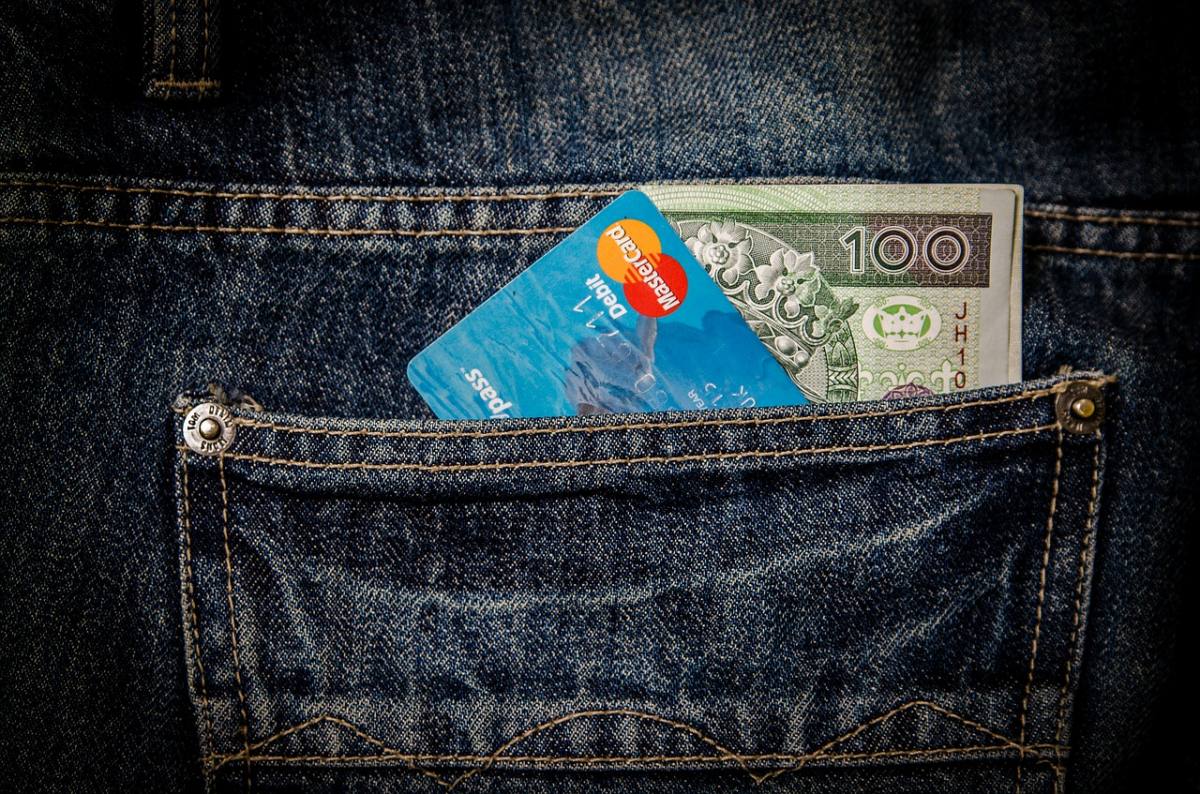 ---
EXTRA TIPS
1. Sign up for credit card deals
If you're American, you're in luck because you can receive bonuses and rewards for using a credit card. Europeans aren't as lucky, as there are fewer deals and for some countries, there's not even one decent travel reward credit card.
Depending on what you want to save money on, there are many credit cards out there that will give you cashback just for using them. If you want to travel for free I think I don't need to tell you that Chase Sapphire Preferred is the best option.
---
2. Trade-in old stuff
Do you have old electronics, books, cellphones, GoPros, or anything that you'll never use anymore? Most of us do. These days you can trade-in products through Amazon's Trade-In program.
It's super easy too. All you need to do is print a pre-paid label and drop it off at the post office. Once it's received and checked, you get an Amazon gift card in exchange.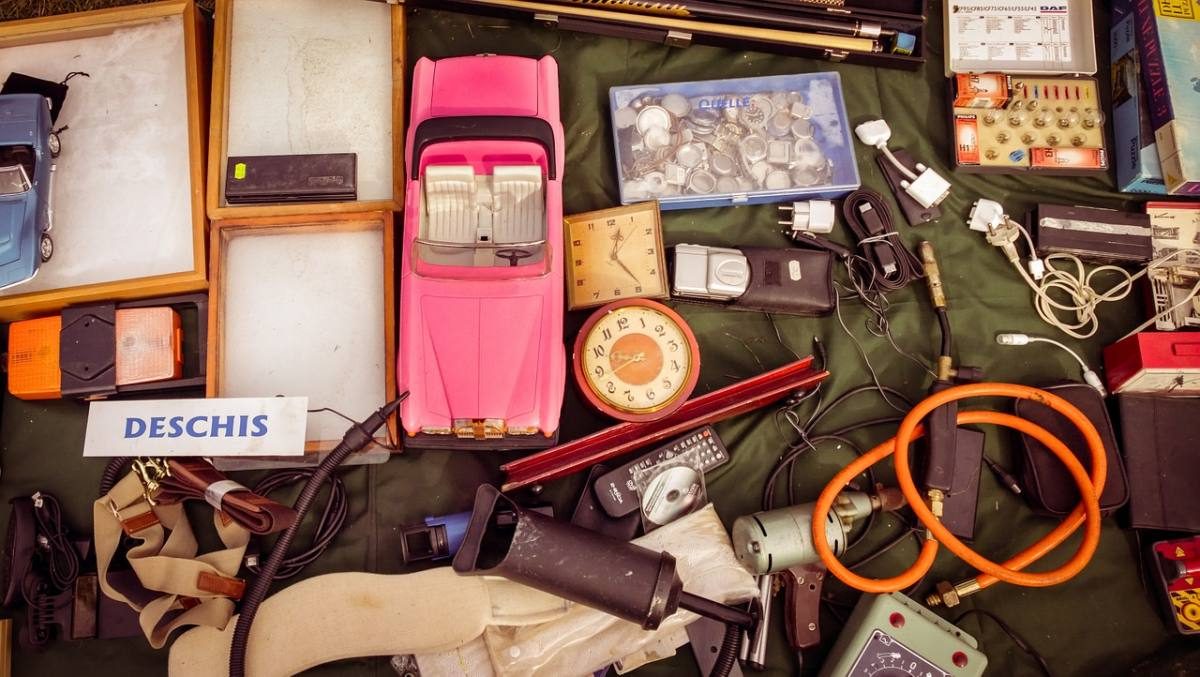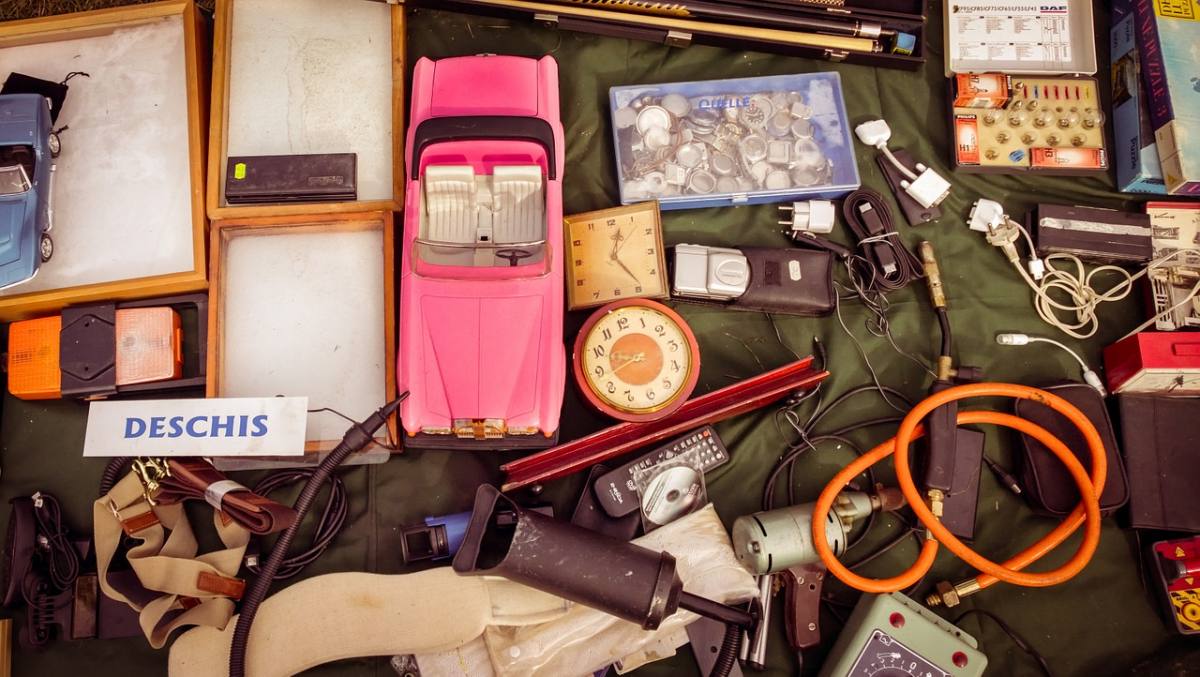 ---
3. Swap your clothes
Instead of buying new clothes when you get bored with them, you can swap them for new ones. You decide what do you want to pick and discuss what can you offer in return.
SwapStyle.com was the oldest and most well-known of clothing swap site. It was free to use with no membership fee, just an optional $10 service fee to become address verified, which allows other users to feel more confident and secure in their transactions with you. The site had the largest quantity and the best quality of clothing and accessories, but it went off the radar in early 2019. No one really knows what happened to it.
However, there are many other good swap sites out there. Some popular ones are Rehash Clothes, Swap, and Swap Society.
---
4. Start Blogging
Blogging is another alternative for making money. However, many websites will tell you that you can make money quickly and effortlessly from blogging. I tend to disagree.
As a full-time blogger who makes decent money from it, I can tell you that it requires constant work and I had to put a lot of effort into building my website and social media channels before seeing my first Dollar from it.
If you're wondering how to start I wrote a guide on how to start a blog. Good luck!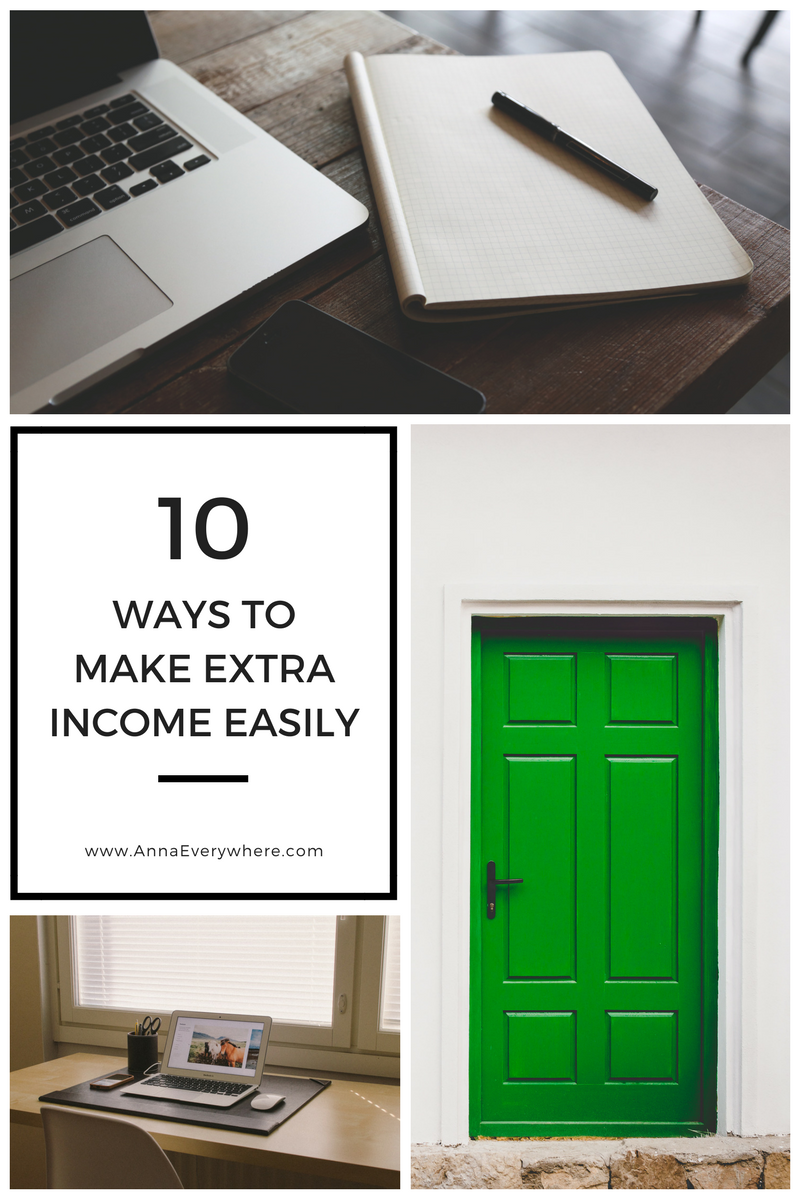 Do you have any questions, ideas about making money? Or do you simply want to say hello? Post a comment and I'll reply as soon as I can!