Many of you have been wondering how a person can live off a travel blog. I don't blame you. It's a surreal thought, as not that long ago a 'blog' was considered a private diary. Until these days many people often make fun of bloggers, and every time I introduce myself as a blogger the automatic response is: "Ok, but what do you actually do for work?". People don't believe you can make money blogging.
The fun fact is, that some bloggers are making way more money than top executives. The most obvious examples: Zoella – with her MONTHLY income exceeding $70,000; or Michelle who publicly announces her income every month – $150,000+. But don't get too excited – travel blogging isn't as simple as "getting paid to travel the world".
When I started my blog in March 2014 after 7 years of traveling, I had no idea that I could make any money out of it. In fact, when the first client approached me I thought he was joking. However, not researching what to do and what not to do, was one of the mistakes I made when I started my travel blog.
LAST UPDATED: July 2019
---
How to Make Money Blogging?
After a lot of questions, let's make one thing clear: Making money from a travel blog isn't the same as making money as an Instagrammer or YouTuber. You can have a highly successful blog and not even have an Instagram account or have very few followers. And vice versa. You don't need to make every channel your priority and be great at it.
*
I'm sorry to tell you this first, but in order to make any money from your blog, you need to invest a lot in it first. I don't mean financially, but you have to invest a lot of time and effort into your blog. A successful blog doesn't happen overnight. Building your brand might take some a few months, others a few years and some give up before the ever make it.
Becoming a professional travel blogger is more difficult than most people think. There's a reason why most bloggers quit after 6 months and that's because most people don't realize how much work goes into blogging. Many blogs that existed when I was starting out, vanished from the web as their owners gave up on them.
---
Questions to Answer Yourself Before Making a Choice of Blogging as a Business:
Are you sure you're not just looking for a fun outlet?
Are you willing to sacrifice free time on your travels to answer emails, write articles, edit photos, etc?
Do you really want to be a public person?
---
How Long Does it Take to Start Making Money Travel Blogging?
There's no single rule or answer to this question.
You don't need millions of page views per month to make money blogging. I personally know a few travel bloggers who make a decent amount of money with not the highest traffic or numbers of social media followers. It all depends on how do you want to make your money and what do you focus on.
One thing you should understand is that traveling full-time as a blogger isn't going to make you rich quickly and quite often you'll have to stop traveling in order to work. Ironically, in order to transform your blog into decent money making business, you need to stop moving all the time.
Most bloggers who run a successful website create temporary bases as digital nomads instead of traveling non-stop. A few months here, a few months there. There's no other way to make money blogging – and I'm talking good money here. Recent popular cheap places to live for digital nomads are Chiang Mai or Bangkok in Thailand, Canggu in Bali, Playa del Carmen in Mexico.
Blogging Courses for New Bloggers
There are some courses that could explain everything more in-depth than I can in a single post. Unfortunately, there are way too many courses out there that simply can't teach you much. Why? The author doesn't know what he/she is talking about. Always check who's written the course and investigate before you pay for a product.
After a recent scandal with a girl offering a travel blogging course without actually being a travel blogger and not providing much, people need to be more careful. Always Google their profiles to see if the course is worth your money, as there are way too many scams out there.
My personal tip: if their articles don't come up in Google or there's not much press coverage about their persona, do not bother with such 'course'.
For instance, why would you trust someone with SEO if their own blog doesn't even show up in Google if you search for their name? Would you trust someone with branding on Twitter when they follow as many people as they're followed by? Or an Instagrammer who kept using follow/unfollow or loop giveaways methods to grow their account? You should not.
My Travel Blogging Courses Recommendations: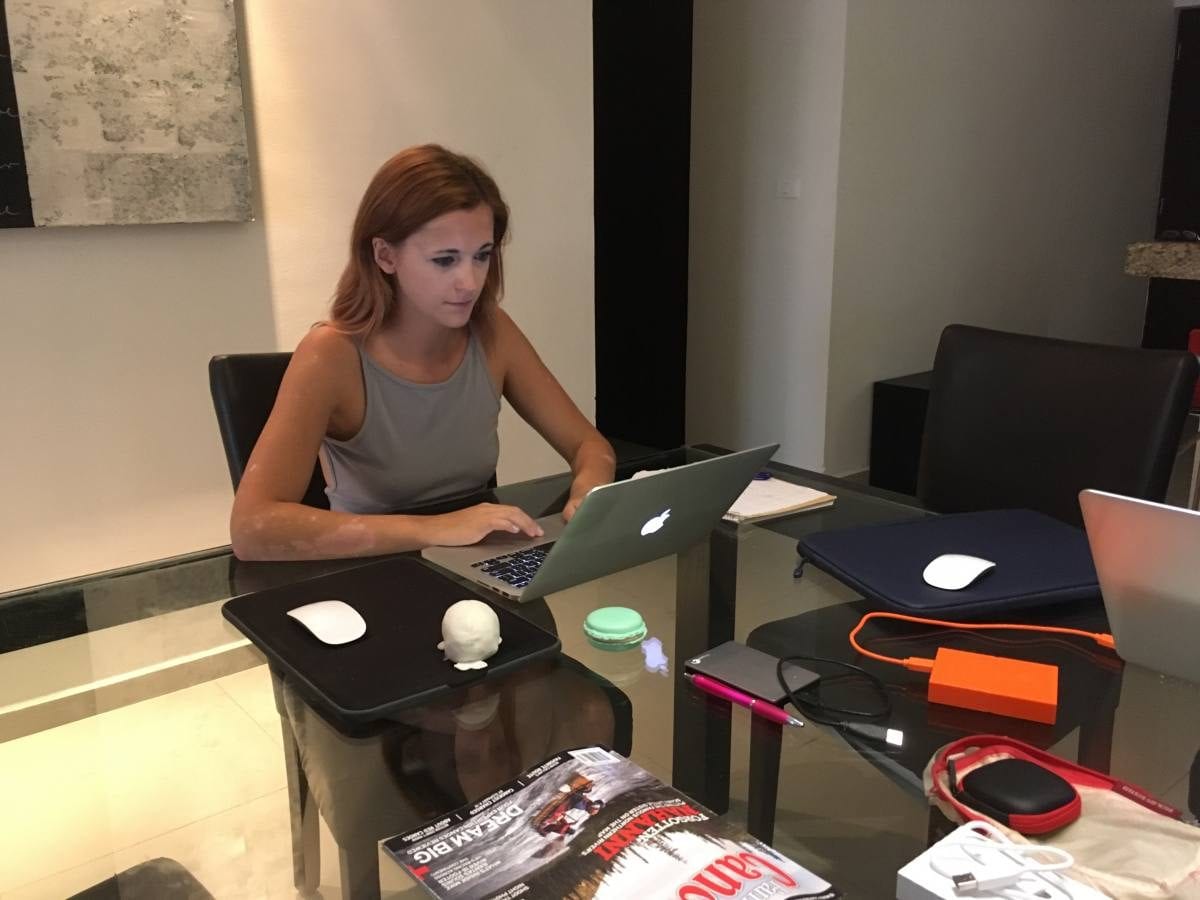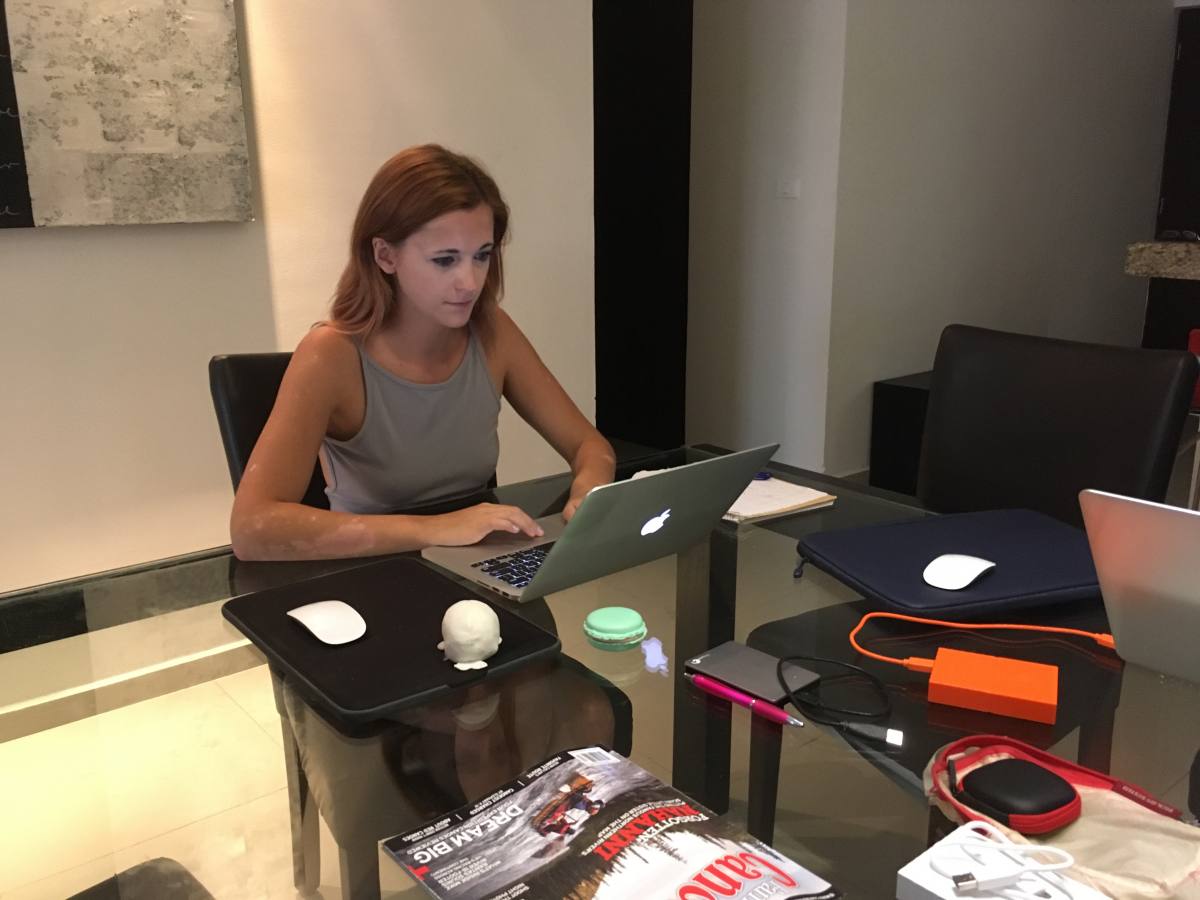 ---
First Things First: How to Get Noticed in the World of Travel Bloggers?
You could think that with so many great travel blogs out there, you'll never get noticed. You're wrong. I've worked as a travel blogger and also with bloggers as a project manager matching influencers with clients, so I've experienced both perspectives.
Also, if you want people to recognize you, talk about you and recommend you, you need to stand out. 'Travel & Stories', or 'Full-time Couple Travelers' isn't a niche.
These days even 'solo female travel' isn't the ultimate niche, especially when everyone claims they're an 'adventure' or 'off the path' blog, which isn't always the case. You need to narrow it down even more.
It's not enough to just sell all your stuff and move to Southeast Asia. There are too many others already doing that. It's a cliche, so try to be original.
I narrowed down my own tagline to: Travel with Purpose – Chic Adventure Travel. Do you see what I mean by narrowing your niche now? Now my new readers know that I blog about adventure travel that's chic (not backpacking), adventure (not just luxury spas without adventure aspects), and on top of that I want to tell people how to travel with a purpose – learn something on the way, either by studying abroad, learning about the history and languages, and interacting with local.
Stay Consistent With Your Content:
Once you chose your focus, stick to it. If you're a very budget blogger don't suddenly go review luxury hotels (even if it's sponsored) and vice versa. It will hurt your audience as if I started following you for budget travel tips and hostels I had a reason for it, I'm probably not going to be interested in a 5* hotel suggestions.
Most importantly, don't write articles on things you really don't know much about and be careful with wording. I've read way too many articles from bloggers who, for instance, came to my past home base Playa del Carmen in Mexico and wrote posts on best things to do and 'ultimate guides' to the spot.
Most of these articles suck. Why? Because spending 2 days, or even a week, in one country will not make you an authority.
What should you do instead? Stick to telling a good story, share your thoughts on a place or simply post gorgeous photos. Don't pretend you're something you're not – be yourself.
Don't Compare Yourself to Other Bloggers by Looking at Numbers:
No matter what your niche is, don't be scared that some bloggers have more followers than you. Numbers aren't everything, especially during times when they can be easily manipulated!
When brands or tourism boards look for bloggers to work with, they try to fit their audience and yours. If you don't have a clear focus it's hard for anyone to work with you, which means no sponsored deals.
This was actually one of the mistakes I had been making for a long time – focusing too much on the number of followers, without an actual focus on the blog content.
Many brands out there would rather have smaller bloggers with a clear audience working with them, than those with huge numbers, if they don't fit the focus. Make sure that information is explicit on your website (either in your About Me or Work With Me page).
---
In order to build up your traffic, you need to do REALLY interesting stuff. Fun, sensational, meaningful, original. What do I mean by that? If I started my blog by writing ONLY about the best things to do in Paris, Thai beaches, or living in Chiang Mai, it would not set me apart from hundreds of other bloggers. Almost every blogger has written about these popular things.
These articles aren't wrong. In the end, people do want to know about these popular travel spots and they do well in Google search. But, it's also important to cover destinations and ideas that aren't covered by many out there.
Write some thoughtful pieces. I've never met anyone coming to me and saying: I really liked your best things to do in X article, but they remembered my long pieces such as this one or that one.
You can get popular by doing something original or/and funny. Good examples are: Janet's flying GoPro story, Derek Entering US Border with a Bullet, or Matt's stolen computer story.
Networking is another important key to success. Too many bloggers see other travel bloggers as competition. While it has some truth to it (you'll learn more about it when you start networking), it doesn't change the fact that that they can also be helpful colleagues.
You obviously won't be bonding with every blogger out there – like in normal life, not everyone likes one another. You'll build your own network of people you get along with. This means you may want to interact with them on social media, via email, or attend conferences.
---
Recommended Travel Conferences:
Travelcon – New travel conference that's planning on replacing now falling apart TBEX. Bloggers aren't the only speakers, as the organizers also invited many marketing industry professionals.
WTM (London) – It's the best place for networking not only with fellow bloggers but also with brands. PR agencies are there, airlines, tour companies, airlines and many others.
ITB (Germany) – Another trade show, so a perfect opportunity to network with many tourism boards, brands, airlines and more.
Traverse – It's a great travel blogging conference, but mostly Europe/UK oriented. I found their lectures quite good, although a bit repetitive if you attend more than one of their conferences as they bring the same speakers every year.
Women in Travel Summit (USA) – The only travel blogging summit by and for women.
Travel Massive – Not a conference, but a great meet-ups base for anyone interested in travel.

Drinks with friends at TBEX Florida back in 2015.
You Don't Need to be From the US, Canada or UK to Be a Successful Blogger
While the majority of established and successful bloggers are from English speaking countries, you don't need to be a native speaker to succeed. Not every native speaker is a great writer, but make sure that your content is understandable. Get a proofreader or install Grammarly if you're worried about your language skills.
While the market is usually catered for the English speaking market, there are many great bloggers who either aren't from privileged countries (myself included) or simply decided to write in their own language. There are many ways to make things work, no matter what do you feel comfortable with.
---
How to Promote Your Blog
Social media channels is an obvious way of promoting your blog, but it's not a reliable option. As I mentioned at the beginning of the post, you don't even need Facebook or Instagram to own a successful blog.
Posting your articles on your Facebook might have worked some time ago, but these days with the platform limiting post reach of content creators it's not anymore. You really need to spend a TON of money on advertising for your post to be seen.
A similar thing is happening to Instagram right now (not surprisingly, since it's owned by Facebook) that people's posts are seen by less and fewer followers every day. My unpaid (not promoted) posts used to reach about 50% of audience half a year ago, now it's even unlikely that 10% of my followers will see them.
If I relied solely on the promotion of my posts on Facebook or Instagram this blog would have no audience.
I separated Pinterest from other social media channels since it's a powerful tool. Pinterest is less of a social media channel and more of a search engine.
You can drive a TON of traffic from Pinterest to your blog and some bloggers get over half a million monthly views from Pinterest.
SEO (Search Engine Optimization) is a very important part of blogging and takes way more time than writing your content. What exactly does it mean?
It means that when I type, let's say like in the example below 'Marrakesh Morocco', certain articles will come up. As a user, you'll probably click on some of the articles that show up on the first page of Google, right?
When people find my articles on Google, I don't need social media promotion of this article anymore. Ironically, if a bigger Instagrammer's content goes viral and people will suddenly want to visit Morocco because this Instagrammer will be doing ME a favor.
How come? Most people will want to do more research than just look at a pretty photo. If they type 'Marrakesh Morocco' they'll find my article with tips, hotel recommendations, and more.
I can't teach you how to optimize your articles in this blog post (if anyone claims they can do it in one blog post they're lying to you because they're many methods), but it's something I teach during my Project Blogger course.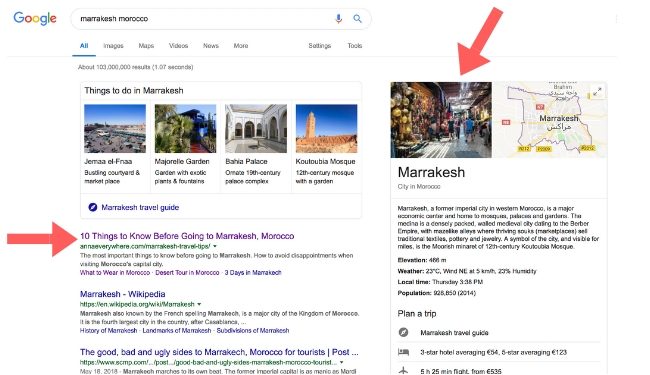 Another source of driving traffic to your website is having a newsletter subscription. You can have a pop-up to subscribe to your newsletter on the blog and utilize your email list later. You can also use Bloglovin to get your readers to follow your content.
---
Different Ways of Making Money Blogging
Here are the most common ways of making money blogging. However, this doesn't mean that these are the only ways. I'm obviously not a blogging guru and not even the 'best' bloggers out there know everything about every method out there.
The purpose of this article isn't to tell you what to do, but show you different ways of doing things, so you can pick what works for you and what doesn't.
Sponsored Content
Paid blog posts are those where you place a link, or give a mention, to someone who paid for it. This might be in the form of a sponsored review, a guest blog post, a sidebar link, or an advertisement in a newsletter.
It's a very popular strategy for less experienced bloggers, as many SEO companies just want to add a link for $30-$160 or give you a guest post including a link.
It may seem that including a link to your post for money (I was selling links for a while when I started blogging), or receiving some free content, might be an easy way to make money. But, these days I don't recommend doing it long-term. It makes your blog spammy and your readers will eventually turn off (since crappy guest posts aren't what anyone really wants to read).
More importantly, it can also give you a penalty from Google. As a result, your blog will have lower DA, lower Trust Flow, and you'll never rank high in Google for any posts.
If it's a big branded campaign (not just a spammy link) you can definitely discuss it if a product or service meets your satisfaction. Lifestyle or mommy bloggers make a bank on writing sponsored household product reviews.
Social Media Promotion
There are many ways of earning money on social media. One of them is takeovers. Companies pay 'big influencers' to take over their Instagram and Twitter to gain more followers. It's a fun and easy way to get money. I say easy once you actually build your social media channels (what isn't easy).
There are also opportunities to get paid to place an appropriate hashtag or product in your feed. Quite often you can even use an affiliate link.
In the past, I've also got paid for hosting Twitter chats, but personally, I'm not a big fan of them. On social media your possibilities of collaborations are endless, so pick and choose what do you like.
Examples of my sponsored social media post: Facebook or YouTube
Instagram Marketing
I put Instagram separately since there are many people out there who make a full-time income JUST from Instagram. I always look at Instagram sort of separately from other social media channels such as Facebook, Twitter, or Youtube.
Instagram is very visual, therefore the most popular travel accounts won't be those with great stories of off the path adventures. Many users don't even read the captions, sadly (you can see a perfect example of not reading a caption from comments on this post).
In my case, I treat my Instagram differently than my blog. On my blog, I talk more about history, politics, culture, or give travel tips. On Instagram, I try to post photos that look aesthetically good and including a lot of fashion.
You can get paid to post a photo on your feed permanently or temporarily, or just do Insta Stories.
This is my example of a branded Instagram photo: here
Affiliate Marketing
Affiliate income is where you place an affiliate link in a blog post and try to make a commission when people buy the product through your link. This can be a good way to make money, because you can recommend something you love, without counting on sponsors. In order to make money from affiliates, you should focus on good, useful posts that will always be useful.
Here's my example of a post that does well with affiliates: How to Plan a Budget Trip to Fiji
There are many different affiliate programs out there. Instead of signing up for a different program with every advertiser you want to promote, it's better to join affiliate networks. Among the others: Awin, Commission Junction, Share A Sale, Amazon, Impact Radius, eBay Enterprise, or Commission Factory.
In my opinion, it's the best source of income, as it's passive if you optimize your content correctly. You don't have to depend on new clients or constantly chase new projects. Both the content and your income are out there working for you even when you're sleeping.
BEST AFFILIATE PROGRAMS TO JOIN:
Affiliate Networks:
Individual Programs:
Display Advertising
Ad networks allow website owners to place advertisements on their websites. In my opinion, unless you have pretty decent traffic (60k+ Unique Visitors (not views) per month) it won't bring you much money. You also need to remember to place the adds in a subtle way, not to make your blog look spammy.
I currently use Mediavine network for my ads, as it pays out way more than AdSense.
Destination Campaigns (Paid Press Trips)
There's a huge difference between sponsored travel and making money from traveling.
Destination marketing campaigns are based on invitations from tourism boards, hotels, or tour companies. At the beginning of anyone's blogging career, those projects will be unpaid – with flights, accommodation, food, and activities covered. But the longer you blog for, you will be compensated for the time spent on such trips.
Depending on the size of your audience you can ask tourism boards for either a day rate or a trip rate for projects. To give you an idea an established blogger should charge about $6000+ for a campaign. If there are a lot of deliverables you can even get paid $20-50,000.
Here are some examples of my past destination campaigns: Visit Long Beach or Marriot International in Aruba
I said projects, as a LOT of bloggers and people confuse FAM Trips (group press trips) with destination campaigns. Some people are put off by these, claiming they don't always like group tours. Don't worry – destination campaigns don't always mean press trips with other bloggers.
Once you're more established, there are many projects out there where you have total freedom as long as you deliver what you promised (eg. photos, articles, videos, etc.).
Another example of an individual destination campaign project: Paris Tourism or iAmsterdam
Branded Content
Brand marketing is slightly different than traditional advertising. They're either short or longer-term projects with bigger brands, who're willing to invest some proper money in exchange for valuable content. In contrary to link-building marketing agencies who don't really care about bloggers as long as they get a link on their site.
Brand marketing involves (usually) big, always respectful brands. These companies have decent budgets, so what's not to like about earning good money to work with a company you love?
I don't think it's good to take every single comp, press trip or campaign that lands in your inbox. It'll make you look like a sell-out to your readers.
My recent example of branded content: here
Freelance Writing
Many bloggers are paid to write travel-related articles for other websites. It's easy to get a copywriting job once your name is known from your blog. They need content, you have experience and stories. Who would you be writing for? Smaller websites who're willing to offer payment, other bloggers who need writers, or bigger publications such as BBC, News.au, Daily Mail, etc.
The standard payment for this type of freelance work can range from $50 to $1000, depending on the length of the article, publication, how much research or photos are needed, etc.
There's constantly a discussion of whether you should be writing for free or not, as many big publications – Huffington Post included, don't pay their writers. It's your call. Being published in a bigger publication might help to boost your blog, but I'd not recommend doing it long term.
Here are some examples of my articles on other websites: News.au, PlaquePsoriasis, Hecktic Travels
Public Speaking & TV appearances
Once your blog is established and you become a specialist in your niche, you can be hired to talk about it. There are plenty of conferences out there willing to invite travel bloggers & destination specialists to speak at their event. Again, not for free.
Same goes for the TV. You can be invited to talk about your travel experiences, and/or share photos. I personally spoke at the conferences in Orlando and Austin and appeared on Polish and Mexican TV.
Selling Photography
While I rarely sell my photos online, but I know many people who do it on a regular basis. How do you sell your photos and to whom? Shutterstock, companies, tourism boards, airlines, etc.
Do you want to sell photos on Shutterstock? Just create an account and start uploading!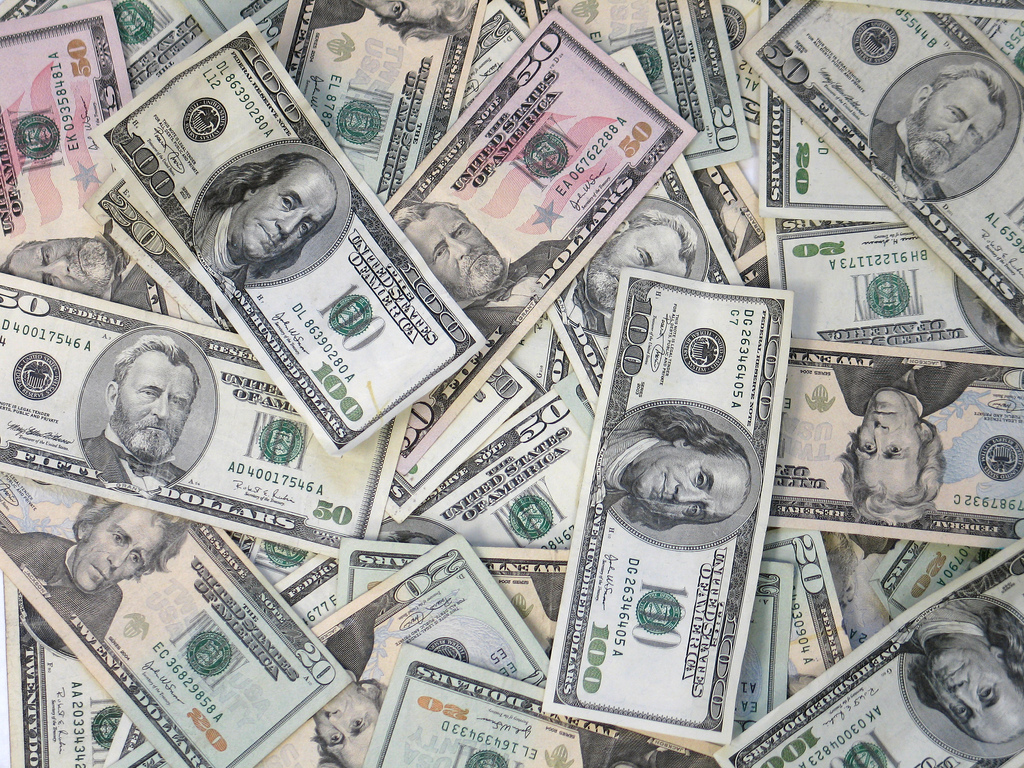 ---
My First (and Only Ever) Approximate Income Report:
Why am I sharing it? Simply because I want to give an example of how travel blogging earnings could look like. Also, because everyone's definition of success and a full-time income is different. I had funny situations when my blogging friend and I had a chat about an affiliate income – one of us said she's making next to nothing from it, the other one said she was making a lot of money from it. In the end, it turned out that we're both making the same exact amount of money.
RANDOM MONTH IN 2018 (I CAN'T SAY WHICH ONE BECAUSE OF NON DISCLOSURE AGREEMENTS):
Social media promotion – $150
Some months are good, some months are bad, some months you don't want to share anything. I did one Facebook post for a client.
Instagram promotion – $1800
Promotion on my Instagram account and/or stories.
Display Advertising – $3524
The amount of money I made from display ads. It varies every month though.
Own Products – $200
I used to have an e-book and presets, but I don't actively promote it.
Destination Campaigns – $7,700
You can do a few campaigns months if there's work or/and if you feel like it. Some months I don't do any, others I can do three.
Affiliate Income – $1483
All my affiliate income combined. While it's not yet impressive, it's definitely growing every month.
Branded Content: $1600
Some months are good, some months are bad. Some months you just don't want to work for anyone other than yourself.

TOTAL = $16,457
As you can see I definitely don't make millions from blogging. The income isn't guaranteed for the next month and it could double, triple, or bring me very little money instead. I'm not planning on publishing my income reports all the time – this is just an example.
---
I hope I managed to answer your question about how to make money blogging and how you can earn money from a travel blog. If you have any more questions, don't hesitate to ask!