Many travelers have told me that they didn't enjoy Mexico City as much as the rest of the country. As a traveler, expat and digital nomad who lived in Mexico City for over two years and kept returning before moving onto Playa del Carmen, I can definitely see why a lot of people don't view it as a must-see in Mexico.
As one of the biggest cities in the world, Mexico City cannot be explored in just a few days. If you live there, you also know that there are many areas that you simply don't ever want to visit. Mexico City is a huge place and a lot of people feel lost in it. They get confused about where to go and how to get there. I've also heard that some visitors feel overwhelmed by the locals, as they'll try to talk to you all the time, even if you don't speak Spanish.
What to Consider Before Moving to Mexico
Mexico has amazing food, great communities, fantastic nightlife, parks, and lots of events. There are so many things to do in Mexico City, road trips to take along the country, things are cheaper and weather is great (minus the seasonal hurricanes on the coast)!
The downside is the traffic, corruption and pollution, but it's really not as bad as it's often portrayed by Americans who have never been out of the resorts. Statistically speaking, it's much safer in Mexico than in the US for regular people.
The thing is… there are many things that you can do in Mexico (legally) as long as you have the money and contacts for it. It applies to literally everything, from not having the correct paperwork, simply feeling lazy and going somewhere to arrange something, to getting something you technically can't get done. It takes getting used to and knowing how to navigate.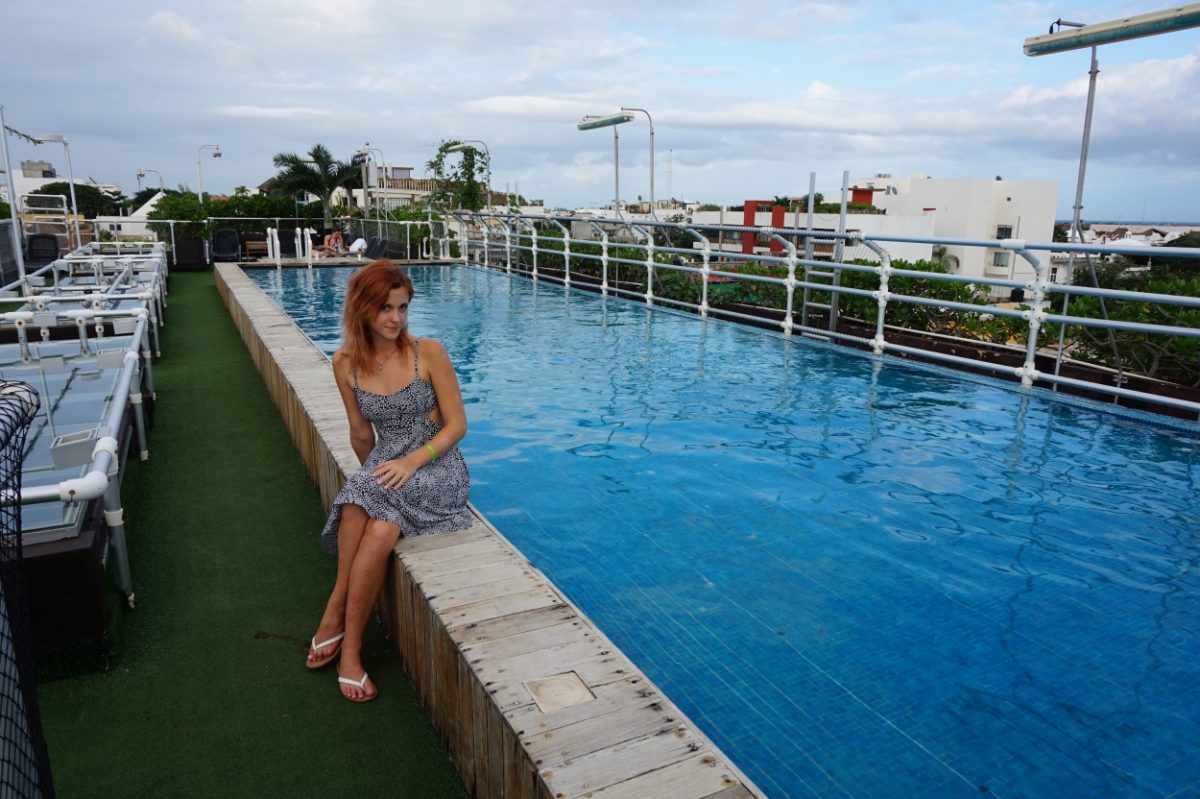 ---
Moving to Mexico Checklist
I think the biggest mistake most people do is picking a place to live – whether long-term or temporary, based on the beauty shown on Instagram. I know so many people who moved to Tulum on a whim wanting to stay a few months. They hated it, it wasn't for them. Truth to be told, once you spend a few days in Tulum you get a feeling of why it's an insane idea to base yourself there for a few months.
Why you are relocating to Mexico?
Do you want to live in an expat town? Are you looking for retirement communities in Mexico? Are you looking more for a laid-back beach town? Do you want a place with local vibes that is very different from home? Do you want a bustling city?
Mexico has possibilities for everyone, but you need to come to Mexico and pick a place to live. My good friends are happy in Merida while I hate Merida. I loved Mexico City, but a friend of mine said it was too busy for him. Test it out before pulling a plug.
Cost of Living in Mexico
Don't move to Mexico just because it's cheap. It might not be, especially in top places.
The cost of living in Mexico can vary a lot. It depends on the standard, your necessities, and place. It varies from $500 to a few thousand a months.
I lived in Mexico on a mid-range local salary (minimum wage in Mexico is $5 a day) and I also lived in Mexico as self-employed.
Most rents usually come with a housekeeper once a week, but lots of fancier apartments have space for a live-in maid as well. In Mexico City I could find a studio for 800-1200 USD a month easily.
In Playa del Carmen it became harder and harder due to the influx of snowbirds and expats. Last year you couldn't find a decent place for less than $2000 USD a month, which isn't cheap at all. This year prices increased even more.
Gas and food are cheaper in Mexico, but if you don't know your way around you might get scammed at gas stations. Baby items are much more expensive than in the US though, so for example – if you were coming from Norway you might think it's super pricy.
Although… Mexico is just a short flight to the US and you can bring things back. We used to do it with electronics a lot.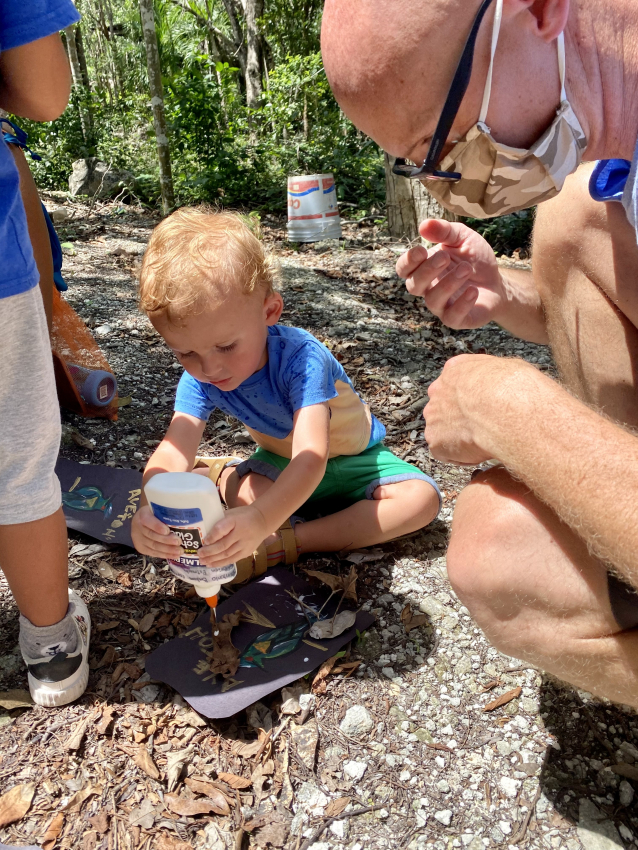 Learning Spanish
I see more and more digital nomads and expats moving to places without speaking a word in the local language. In Mexico you will need Spanish to navigate your life. You can survive without Spanish in some towns, but it's not going to be the same and you'll always be doomed to be treated like a naive foreigner and things will be harder for you.
I learned my Spanish in Argentina and then moved to Mexico. Mingle with locals, read a lot, watch TV in Spanish. Mexicans are incredibly friendly and will help you with your Spanish as long as you show them that you're trying.
---
Paperwork & Visas for Mexico
A lot of people asked me if it's possible to get a job in Mexico without a work visa. The answer is yes, however it depends on what you want to do.
Most of the jobs I had in Mexico didn't require an FM-3 (work permit) and they were legitimate companies. The only place that asked me to show them my residency card was the CPK restaurant where I worked as a waiter. The majority of companies pay in cheques or cash. I never had to sign an official contract, as everything was an oral agreement.
Do you need to get a temporary residence permit (FM-3)? Yes you do these days.
Unfortunately, it is a long and annoying process, but it allows you to open a bank account, get a driver's license and so on. These days you cannot apply for a temporary residence inside Mexico. You must arrange everything pre-arrival.
Step one is an interview. Step two is in Mexico, where you follow up with fingerprints and get your actual residency card. While your residency is pending (part two in Mexico) you cannot leave unless you request an exit permit.
If you're a digital nomad then in the past you were fine on a 6-month tourist visa that Mexico gives upon arrival. Visa runs were still a thing as you can just re-enter the country.
Things have changed in 2020 when expats started flocking to Mexico. People from all over the world chose to stay in Mexico due to fewer covid-19 restrictions and doing it on a tourist visa. The government of Mexico has realized this, hence it has implemented new standards.
Now the amount of days for the stay in Mexico is at the discretion of the immigration agent in the airport – it's not 180 days anymore!
Many people who have reservations for apartments for 2 months are only given 10 day stays. Before even the 180 days were expendable, but it's no longer the case. If you get 10 days you must leave the country and re-enter, so don't forget to check your tourist visa and the amount of time that you are receiving at the airport!
They also introduced "clean-up" when the police walk around and ask you to show your FMM tourist card so make sure you're not overstaying your visa. You're supposed to have a valid document on your all the time or risk being deported.
Mexico offers residential visas with fewer restrictions than many other countries, so it's not as hard to get it if you're planning on basing yourself in Mexico or returning every year.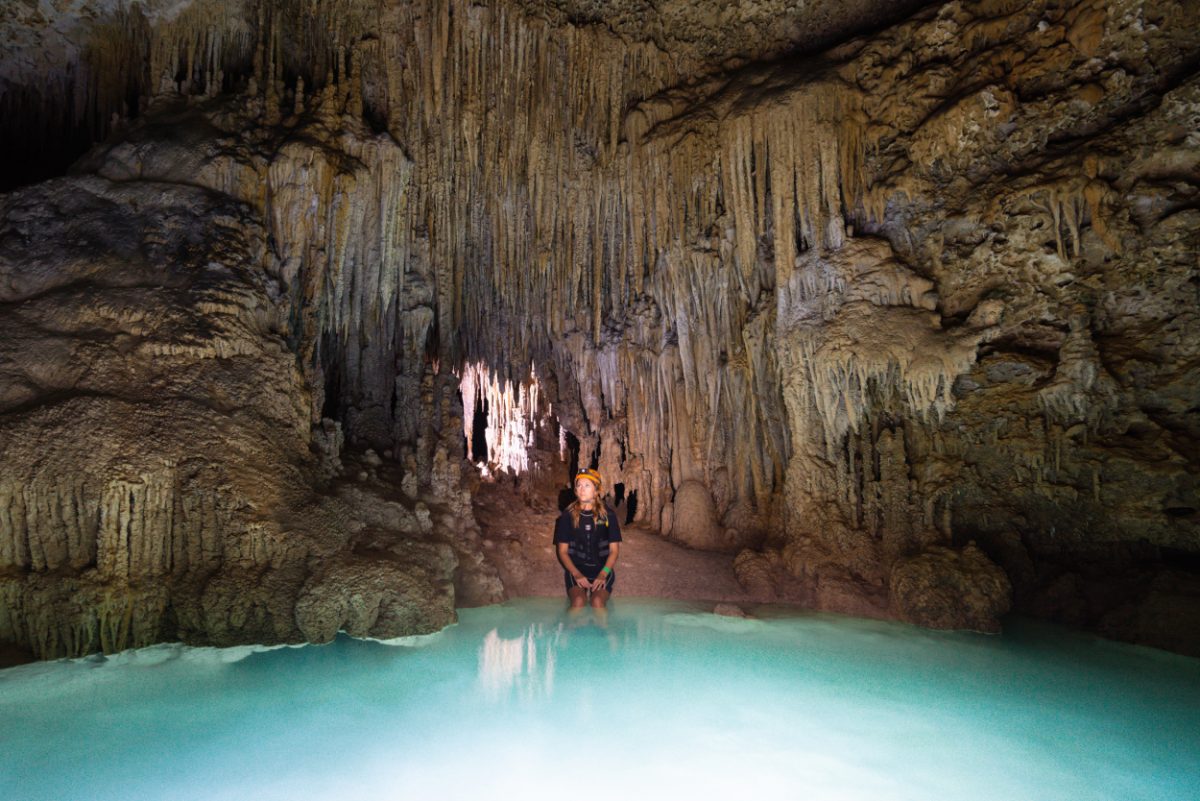 Finding Housing in Mexico
Housing in Mexico City is relatively cheap, but the standards vary.
You can look at sites like Vivanuncios, Segundo Mano, or Mercado Libre, Inmuebles 24, but I advise against pre-booking a long-term apartment. Firstly, because as a foreigner you cannot feel out the scams. Secondly, you want to see it in person. Third and most important, you don't want to overpay as there are owners who count on foreigners not knowing the local rates.
Many things in Mexico work in a way "you know someone, who knows someone, who knows someone and you can talk about it". Even when it comes to things like getting your baby's birth certificate officially it may state that it takes an X amount of days and you need A, B and C documents, but in reality it really depends. This is something that requires getting used to.
My advice would be to stay in a hotel or AirBnb (check some of my recommendations for Mexico City here) for a bit and look for a place while you're there.
Getting a Proof of Address
When you get your lease aks for a recent bill straight away because you will need it for every registration. The bill doesn't need to be in your name – this is a misconception. I fully registered with bills under my landlord's name without the slightest issue, as my apartment was all-inclusive.
If you wish though, you can go to CFE and get the bill changed to your name after agreeing with your landlord.
---
Public Transportation
Mexico is similar to the US in the sense that you need to have a car if you're moving long-term unless you stick to just one area, but it's not very practical.
I'll be real with you: I lived in Mexico City and Playa del Carmen without a car. I also lived in California without a car. You can technically do it, but it also involved overpaying for taxis in emergencies, not being able to reach work on time when a bus didn't show up, walking in not-so-nice areas and inability to attend some things, or being able to drop kids at daycare I wanted them to go to.
In reality, yes, you do need a car or you'll need to limit your life to a certain area only which isn't fun or practical.
Buying a Car in Mexico
You can buy a car in Mexico without residency, but you cannot register it under your name. While you wait for your pending residency you could buy a used car and insure it. Then register it once you can.
Registering a car is simple an easy and people are very helpful.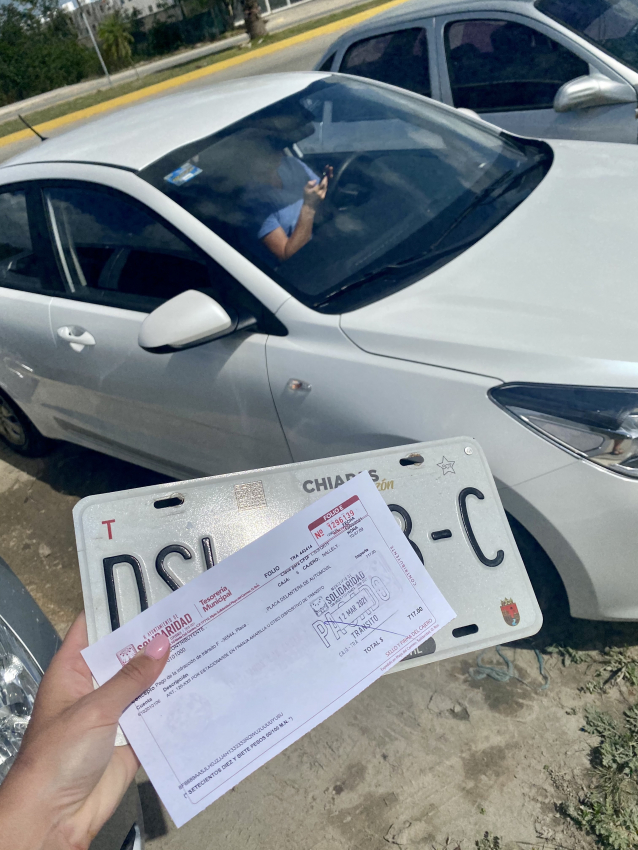 ---
Obtaining a Driver's License in Mexico
No matter where you move your driver's license will only be valid for a year or until you become a resident. After that "grace period" you need to exchange it for a local one.
If your country has an agreement with your new country all you need to do is to validate it and exchange it, but if there's no agreement you need to go through the process of obtaining a license again. This is why I had to re-do the exam in the US when my license was from Europe.
Mexico has a very straightforward process of getting a license, but it varies per state. Driving licenses in Mexico are issued in some states by the Department of Transport and Roads (Secretaría de Transporte et Viadidad), and in others by the Directorate General of Public Security and State Roads (Dirección General de Seguridad Pública y Vialidad). Rules and regulations vary from state to state as regards the age when it is legal to drive, the cost of the license, and the types of driving tests required.
I actually got my first ever driver's license in Mexico and ironically, I got it legally without ever driving a car (it's a story for another time).
In most states, you have to take a test on the computer (either in English or Spanish) and then do a driving test. It's affordable and easy. You need to have the residency and proof of address in order to get a driver's license though.
---
Finding a Job in Mexico
I'm not going to lie to you and say that you'll be fine and find a job easily. I struggled for a while and had to change jobs a few times.
I started teaching business English, as I completed my TEFL certificate in Mexico City. Despite what everyone told me, finding a teaching job wasn't so easy. It turned out that teaching was more problematic than I thought.
Opposite to small towns in Mexico where teachers can get a regular job contract at a language school, in Mexico City as a business English instructor I was assigned different classes at various companies. An hourly rate was quite high. However, every time a class got canceled I wasn't earning any money. As a result, during Christmas for a whole month, I barely had any income.
Finding another job was a challenge and took me a long time. And when I finally succeeded the salary wasn't enormous. This is why I suggest that if you don't have a job set up before you move to Mexico, you could be way more comfortable as a digital nomad, rather than working in the city.
You also need to have your FM3 – temporary residence in order to get a job in Mexico these days. You can do basic jobs like diving instructor on a tourist visa, but the salary will be lower and you would need to leave Mexico in order to finally obtain your permit.
---
Importing Pets
Mexico is super easy when it comes to importing basic pets unless your pets are coming directly from high-risk areas which are mostly Southeast Asia. I wrote a separate post on how to travel with a cat.
My cat has been living in Mexico last year and we're bringing him back this year. It's very simple if you have their pet documents in order.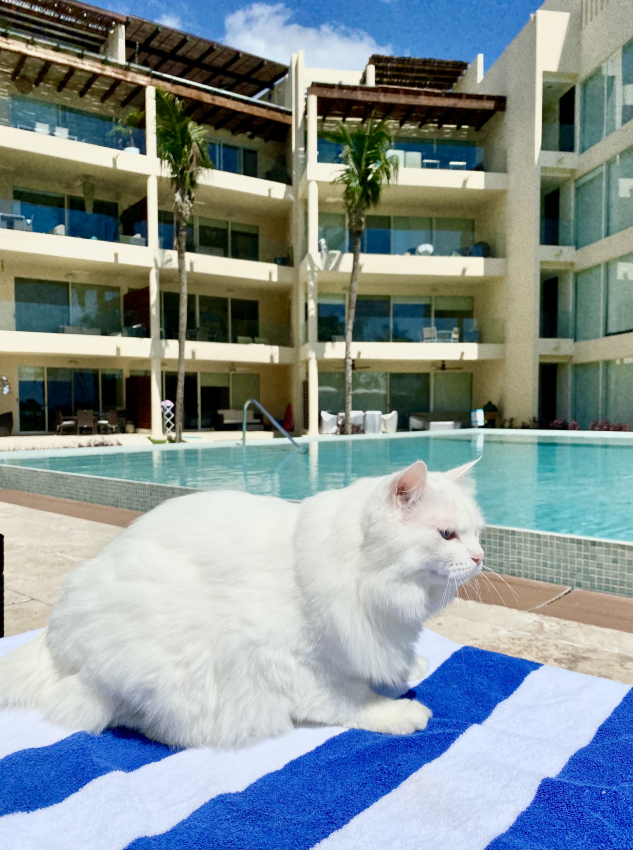 Bringing Children
Mexico is one of the easiest countries to move into with children. Doctors are great and you can easily and cheaply take them to a specialist or dentist.
If your kids are young there are various affordable babysitting options. In bigger towns that also welcome regular tourists, there are babysitting agencies. Expect to pay about 10 USD per hour, but as a local, you can get a babysitter for even 5 USD an hour. That's what we usually pay.
Daycare options are endless. You can find bilingual daycares and preschool or just regular Spanish-speaking ones. You might as well give your child an opportunity to pick up Spanish effortlessly. Expect to pay about 150-400 USD monthly for Montessori preschool.
School inscriptions are easy and you can always find a private bilingual school your kids can start any time of the year. It's very convenient. Prices are similar to daycare ones so very affordable for Americans but less for Europeans where the school is covered.
You can send your kids to a public school if you're legally registered and become a resident.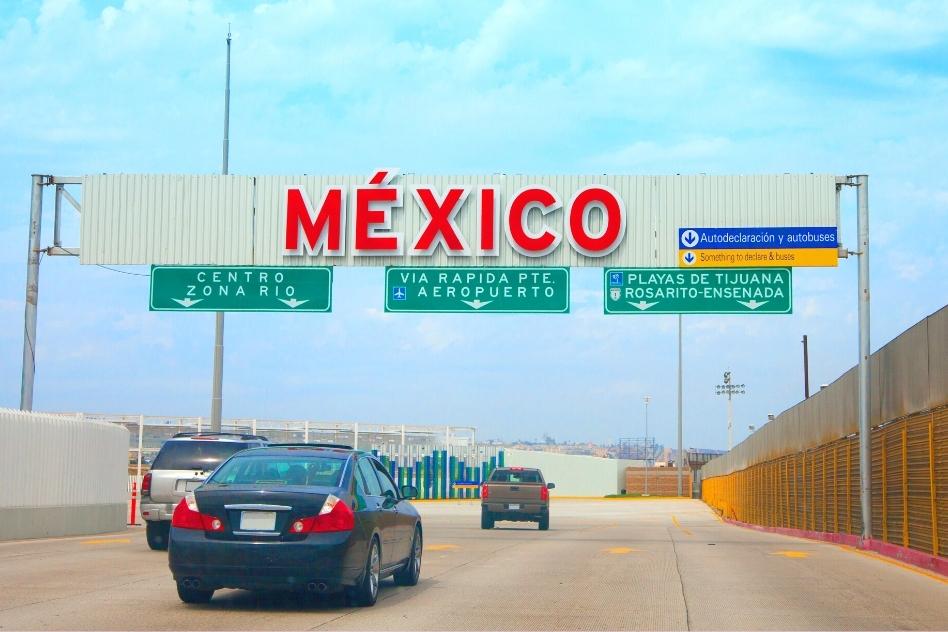 Health Insurance in Mexico
Don't forget to arrange health insurance before heading to Mexico. If you're a digital nomad planning on being in Mexico short-term then the easiest and the most reliable travel insurance is Safety Wing.
If you're planning on staying in Mexico indefinitely then you need to think about local insurance.
Technically speaking, you don't NEED health insurance to start with. I lived my first two years without having health insurance. Almost all prescription drugs are available over the counter in Mexico and even if you need a prescription you can get it at the pharmacy – I wrote a whole article about it.
For basic questions, many pharmacies offer free consultations with a doctor. It's not great, but it's an option.
There are many private clinics in Mexico that you can pay out of pocket. I was paying 40 USD for a great prenatal consult with my doctor and that fee involved an ultrasound. For the same thing, I would have to pay 600 USD in the US. I paid out of pocket for the birth in Mexico and it also wasn't super expensive. However…
If you get into an accident and require a hospital stay or need specific long-term treatment, then you need proper health insurance. You do NOT need to be a resident to get private insurance, but you need proof of address.
Public health insurance through Mexican Social Security Institute insurance (IMSS) is for residents only and quite frankly, it's a mess. Lines are long and the standard is low. Plus, don't even attempt to arrange anything unless your Spanish is really good. I dealt with IMSS and it's not worth your time. Private insurance like AXA is the way to go.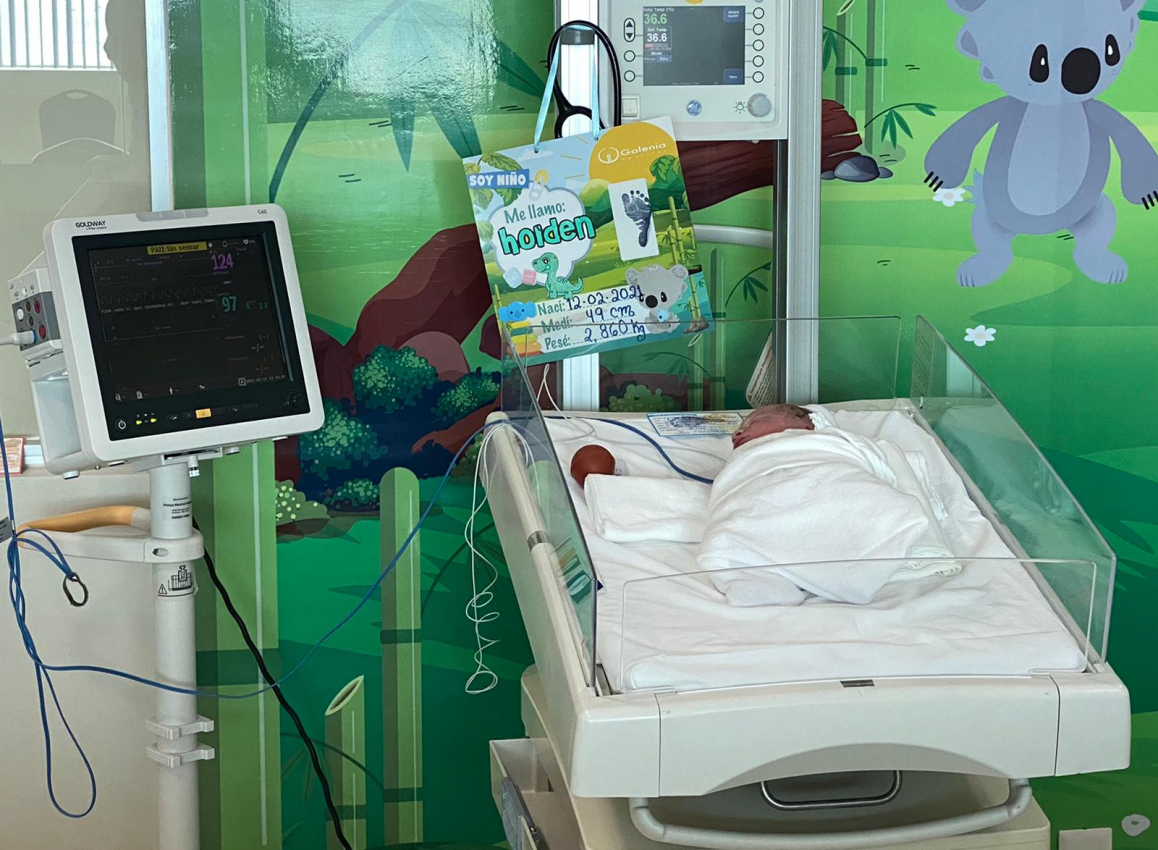 ---
Any questions? Feel free to post your doubts in the comments below!