When people find out that I've managed to become fluent in Spanish fast in 6 weeks, they usually don't believe me. Some people take years to learn a language, some live in a place where the language is widely spoken and never learn to even properly construct a sentence. But I did it, and I believe so can you.
I'm definitely not a genius. My way of learning any language I speak isn't particularly innovative either. I believe anyone can learn a language (with the same alphabet as their native language) quite fast, by using my method.
Is it frustrating at times? Absolutely, but overall it's totally worth it.
How to Learn Spanish Fast (or any other language)
I had never studied Spanish before. My parents made me learn German in my primary school and I chose French later on, so pretty much the only Spanish phrases I knew were: "Hola! ¿Cómo estás?" and "Gracias". After graduating from university, I got an internship in Mendoza, Argentina. The internship I got was supposed to be at an English-speaking wine magazine, but once I arrived it turned out that I was supposed to speak Spanish. Oops.
Mendoza is quite a touristy place, where travelers come to see wineries, do whitewater rafting and hike in the mountains. Hostel owners and tour guides obviously speak English. But, as I got there for work I was living with a host family in local parts of town where no one spoke ANY English.
My host family didn't even know simple English words. I was terrified. Every time I wanted to ask them for anything I had to go to my room, compose the sentence with a dictionary, and come back to recite what I had learned.
I had to come up with a backup plan. The company agreed to send me to a Spanish course at the local language school for 3 weeks, and come back to work for them afterward. It seemed impossible at first.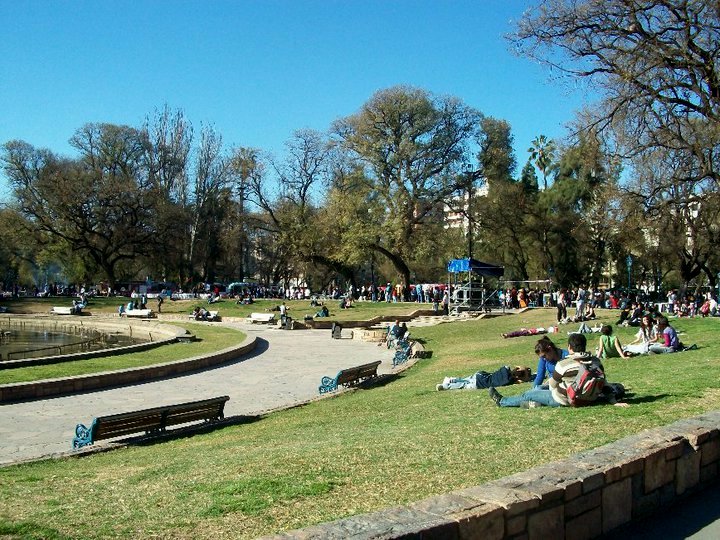 ---
My Method of Learning Spanish
Because the Spanish course was only 3 weeks, I had to make the most of it. Luckily for me, there were no other beginners, so my classes had to be individual ones. However, even with a private tutor, nothing is guaranteed. If I waited for my teacher to tell me what to do, I'd have finished the course knowing basic grammar and not much vocabulary.
Before I even started the course, I equipped myself with some Spanish coursebooks. I've learned the basics myself, not to waste time in class. If I can learn some things myself, why would I pay for someone else to tell me the same thing?
For Spanish, French, Arabic, and Italian, I used 'Language in 3 Months' books by PONS, however, I realized that they aren't available in English (just German and Polish). Therefore, I'd recommend the Living Language book series and various other best books to learn Spanish I mention in this post.
Every day after my class I was researching and studying all the necessary vocabulary and grammar, so I could discuss it with the teacher the next day. I created sections of: Useful words ('because', 'but', 'then', 'why', .etc), food, animals, household, and words that I'd need, wrote down all words I could find, and studied each chapter every day.
I learned the grammar myself from the coursebook at home and in class I was able to ask my teacher what was unclear from the grammar section and practice words I've learned at home, instead of waiting for her to show me everything that was written in the book.
I'm a firm believer (thanks to my German teacher from secondary school) that grammar must come first, because it's harder to understand and you can keep learning more and more words once you know your basics.
For vocabulary, I got a thematic dictionary, but you can make your own thematic dictionary out of a regular one. This was I got the most out of my teacher.
Every afternoon I read some bilingual books from the local library and watched tons of Argentinian TV. There are a lot of brilliant books that are written in a way you can understand, with an English translation on another page. Here are some more examples: Spanish Short Stories 1, Spanish Short Stories 2.
---
After only 3 weeks, I had to actually start working and using my Spanish skills. It wasn't easy and I struggled a lot, especially because I had to interview a lot of native Spanish speakers, but it was manageable. I simply practiced what I've learned.
Whether I liked it or not, I was also forced to use my Spanish everywhere I went in Mendoza. I'll never forget when I went to the pharmacy to get some bandages but I didn't know the word, so I had to pantomime it. I must have looked no better than Bridget Jones at the Austrian ski resort, but what could I do? I had to go shopping, I had to organize things for myself, and I had to interact with the local community.
I finished my internship after 7 weeks and flew to Mexico. Upon arrival, I could freely speak to my Mexican friends in Spanish. We were all surprised how quickly I learned Spanish, but it just goes to show that a lot of work and having a good system pays off.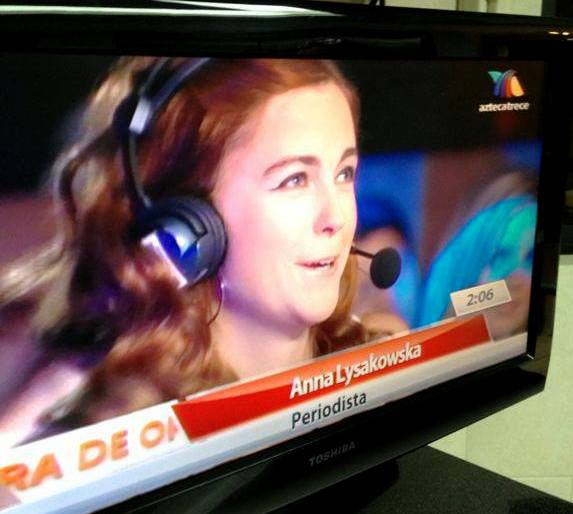 ---
Here is my advice for people who want to learn Spanish quickly:
1. Throw Yourself into a Place Where No One Speaks Your Language.
Going somewhere where you won't be able to communicate with anyone isn't easy. In the beginning, you'll end up being frustrated most of the time. You must consciously lock yourself outside your comfort zone and not allow yourself to step back inside it for a while. But after all, you'll thank yourself for this decision.
You don't have to be in a place where country where it's a native language. Not learning a language because of the reason that you can't visit a place where it's spoken is an excuse. Breathing the air of Argentina wouldn't make me learn Spanish and many foreigners living abroad never learn a local language.
Technology makes everything possible these days. Stream some movies, download podcasts, books, do anything to have contact with the language. There's even a plugin for Chrome that can translate some parts of a text that you'd normally read in English.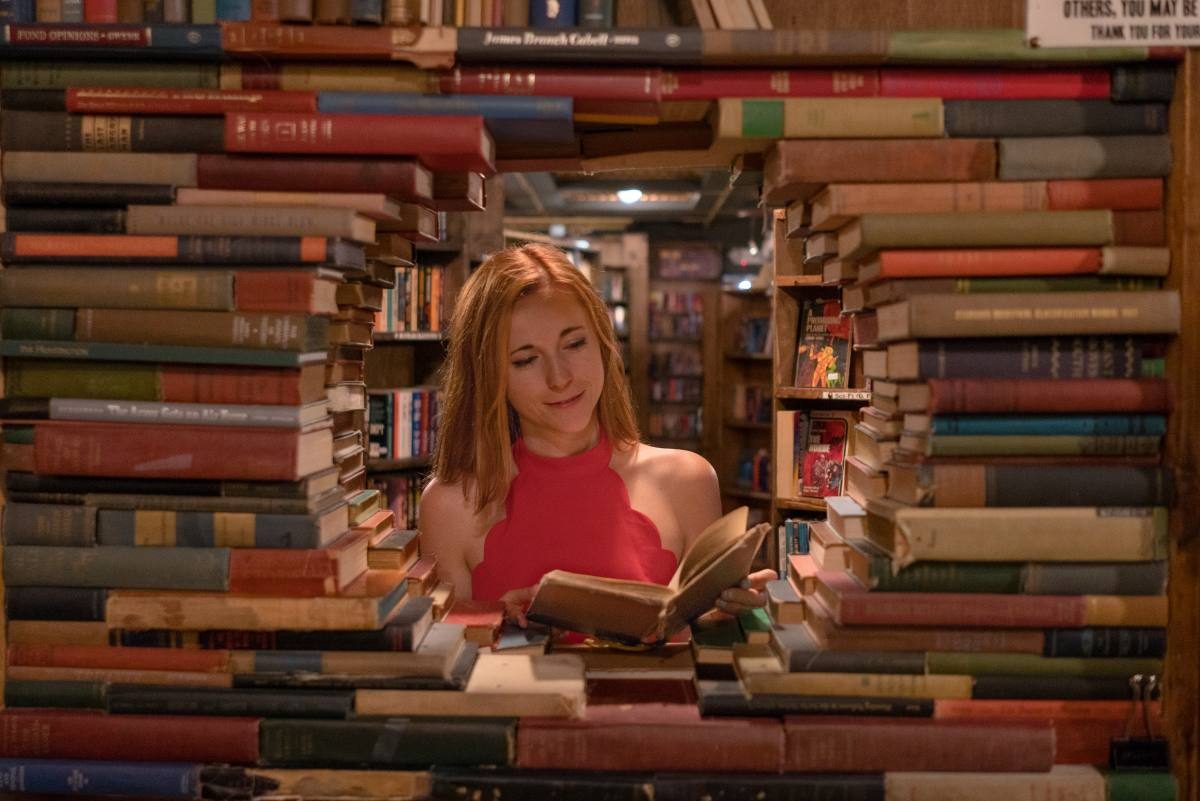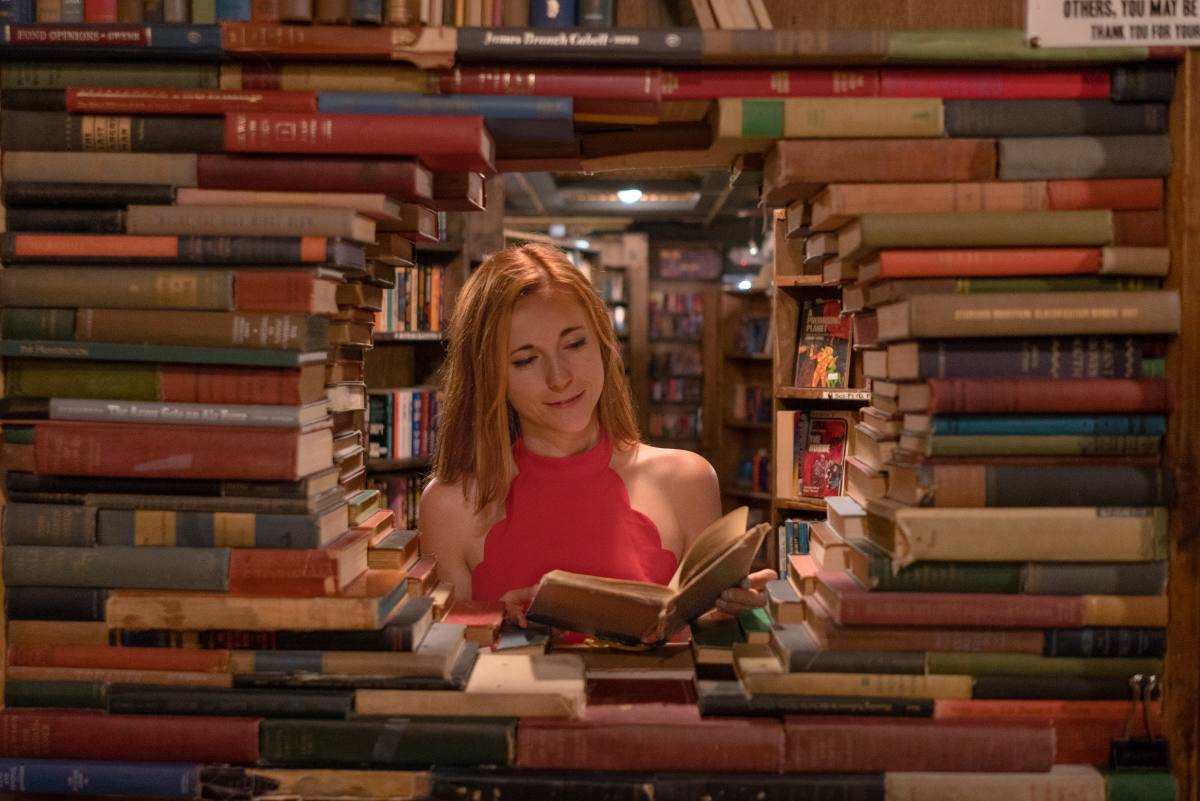 ---
2. Take Latin in School or College
Yes, seriously. Many languages have words that share a common Greek or Latin root. They can be spelled slightly differently, but that you'd have to try hard not to recognize.
I've studied Latin in college with a very strict teacher, and as useless as it seemed, it's been the best thing I've ever done. Thanks to Latin, understanding its grammar structure and origin of many words, learning any foreign language is now easier. I'll totally introduce my kids to Latin early on.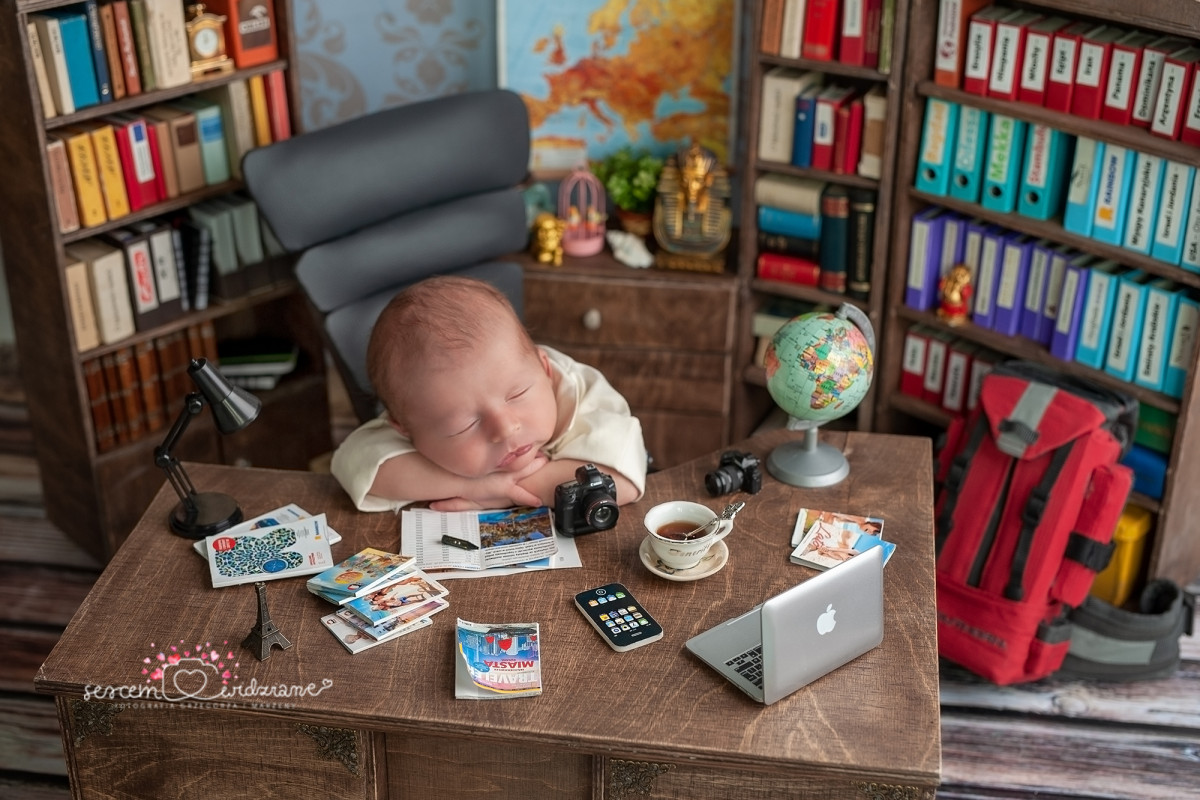 ---
3. Don't Be Afraid of Making Mistakes – Just Keep Talking
Fluency and accuracy are two different things. When I lived in Italy, I became fluent in Italian, but far from being accurate. Speaking from experience, it's better to be fluent at first and apply accuracy later. I might not have been always accurate in Italian, but at least I can speak.
Most people are usually afraid of looking stupid and don't even try to speak the foreign language until they're sure of their skills. That's the biggest mistake you can make. Talk, make mistakes, and ask people to correct you. But learn words first, before you master your grammar.
Embrace your mistakes. For a very long time, I kept saying 'mis cumpleaños' instead of 'mi cumpleaños' what made my friends laugh at me that I have more than one birthday. Remember that many native English speakers can't even speak or spell in English properly, so you learning another language is an achievement already.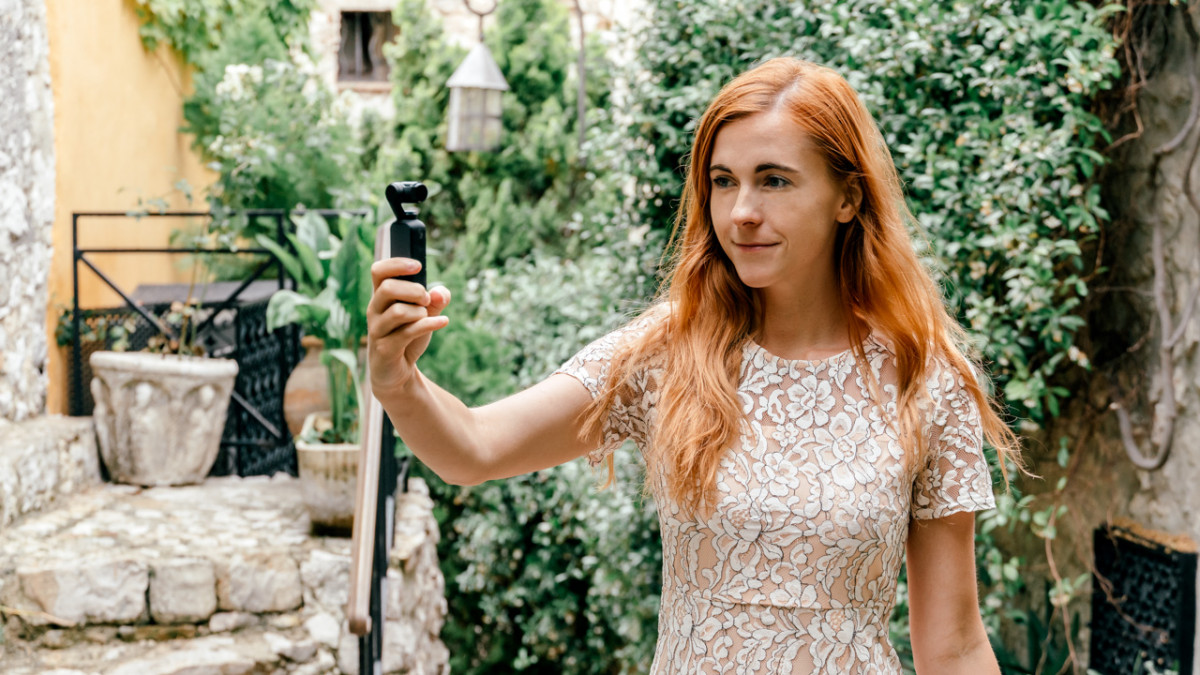 ---
4. Take Individual Language Classes
Group classes might be fun, but they won't teach you as much as individual classes. Also, take advantage of the fact that the teacher is there for you. Ask questions about things you're unsure of.
It doesn't necessarily mean always paying for an expensive course. These days, there are plenty of language exchanges online. You can learn through Skype. My favorite site for finding natives is italki.com, with prices starting from $5 per hour.
As you can see in my Mexican dictionary, there are many differences between Spanish spoken in, for example, Mexico and Argentina. Most of the recordings in popular courses you're listening to online aren't real-life situations. In reality, people speak much faster in their own vernacular and that's where your native speaker can help.
For language courses abroad I recommend either IH (International House Organization) or EF. I have first-hand experience with both places and can vouch for them being legit.
---
Remember, every new language is easier to learn. If your first language is English, learning a new language might be harder than if you were let's say, French or German speaker. English basic grammar is less complex, so acquiring new rules might be challenging at first. Don't give up!