Meeting Maasai tribes is on many people's bucket list after seeing photos of Maasai warriors jumping high in the air, with the African savanna as their backdrop. Most safari companies offer a stop in a Maasai village in Ngorongoro Crater, promising a wonderful experience.
Wearing their traditional red robes with elaborate beadwork and bells, the Maasai are the most known of all nomadic tribes out there.
Naturally, I wanted to see the Maasai village and meet some of them on my visit to Tanzania. However, a lot of fellow travel blogs and travelers on TripAdvisor described their experience as 'not worth the visit', 'too expensive', 'not authentic', some even called it a scam.
The more I read up on the Maasai, the more confused I got. There was so much contradicting information online, that a list of questions about the Maasai was piling up quickly…
While I can only speak from my experience only in Tanzania, not in Kenya, here's what I've learned on the spot and based on further research.
---
Who Are the Maasai?
Maasai used to be one of the semi-nomadic tribes who settled in eastern Africa. After the 1904 and 1911 treaties, the governments (including British) evicted the Maasai in order to create wildlife reserves. Amboseli National Park, Nairobi National Park, Maasai Mara, Samburu National Reserve, Lake Nakuru National Park and Tsavo in Kenya; and Lake Manyara, Ngorongoro Conservation Area, Tarangire, and Serengeti National Park in what is now Tanzania.
Maasai used to rely on their livestock cattle, feeding on milk and blood extracted in a traditional way, without killing the actual animal. Over the years, Maasai started cultivating maize and cabbage – firstly introduced to the Maasai by displaced WaArusha and WaMeru women who were married to Maasai men.
While the Maasai resisted the sedentary life, the land privatizations and park boundaries forced them to adapt their lifestyle to rules enforced by new laws. Their land has basically been taken and converted into national parks. Since the Maasai weren't hunting for big game animals too often, they were allowed to stay in Ngorongoro Conservation Area.
For the Maasai staying in Ngorongoro Conservation Area had its consequences. Because of the area's protected status, Maasai aren't allowed to hunt at all. Until recently they also hadn't been even able to cultivate anything until the ban was lifted. Now they can only have their livestock in certain areas.
Some Facts About the Maasai, That Are Often Perceived Wrong:
They were never hunters for meat, they had their livestock. They live among wildlife and only occasionally used to hunt for lions in a form of sacrifice.
That said, they were never vegetarian either. They drink cattle's blood and milk and occasionally eat cattle's meat.
Maasai marriages are polygamous, with a man being responsible to provide for all his wives.
Maasai kids go to school. They aren't uneducated.
These days the Maasai can't sustain themselves without the money. It's sad, but true that many tribal communities now depend on tourism.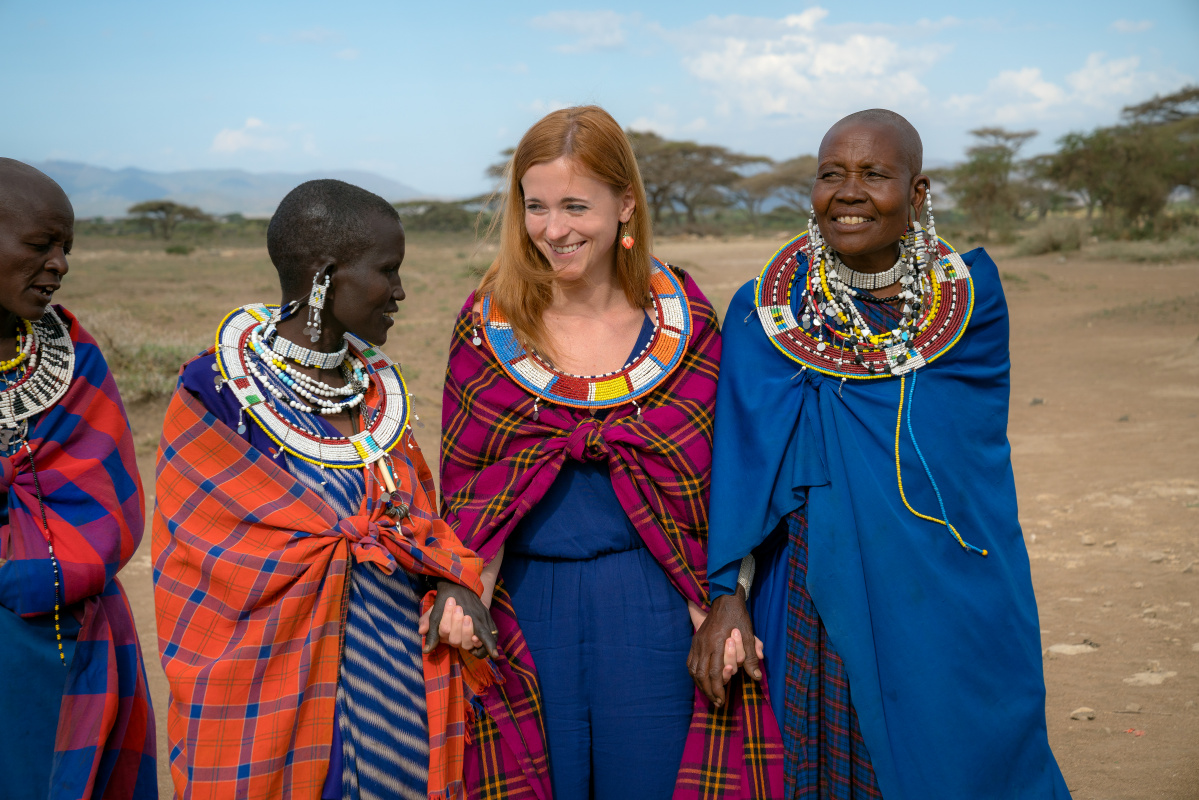 ---
Meeting Maasai in Tanzania
I first met some Maasai during my stay at the Four Seasons Serengeti. They were big, tall men, always with a giant smile on their faces, patrolling the property from wild animals and escorting the guests after dark.
This is also when I found out about the Maasai Women Development Organization that, among other functions, provides work for them to support their families.
I knew straight away that over the years the Masai culture has slightly evolved and many of them leave the traditional lifestyle behind. Those I met there were obviously employed by the hotel, making a regular salary, just like any other employee. They're not being exploited there.
When I left Serengeti I stumbled upon a group of three young girls hanging out by the entrance to the national park. They were selling bracelets but had to hide from park rangers, as apparently, this wasn't legal. The girls weren't pushy though, I definitely didn't mind.
While I wasn't able to communicate with them since they spoke no English, my guide translated what he could. We ended up giving each of them a bottle of water and some cookies after we found out about their daily walks to the gate (which was over 5 miles) and said our goodbyes.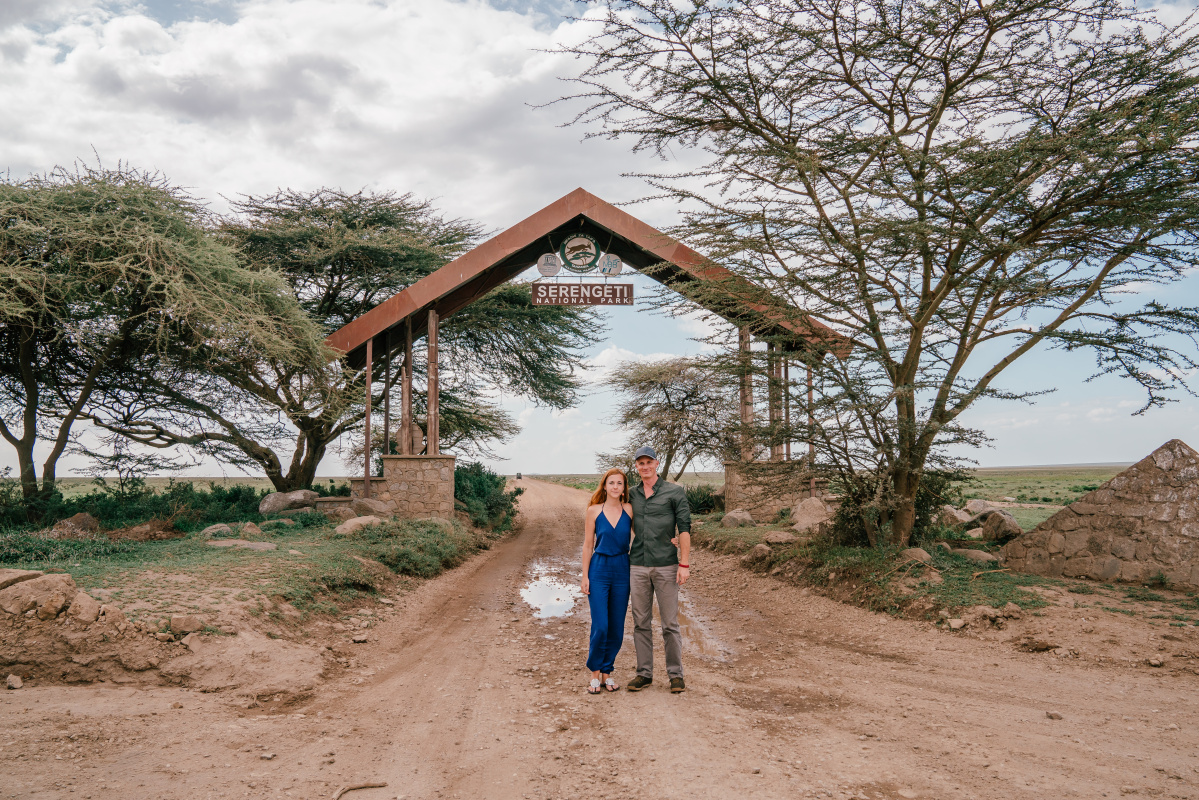 ---
Visiting Maasai Village in Ngorongoro Crater
When our guide asked us whether we wanted to visit the village where those girls we met lived, we immediately said yes. However, we were told that it will cost us about $50 for a visit.
Many visitors, ourselves included, don't expect to pay for a visit to someone's house, right? However, in Maasai's case, we were asked for money. We paid the fee and entered the village after a warm welcome in perfect English from the village chief.
They dressed up with their traditional clothes and we danced with them for a while before proceeding to see their houses.
Dances were performed with elements of what Maasais are known for: the jumping.
Before we even had a chance to see anything we got taken to the middle of the village and tables full of souvenirs to buy. The chief pressured us to buy something and while we liked some stuff, they were insanely expensive.
We decided to give up on saying we actually don't need anything and bought a carved warthog for $40 after haggling for the price a bit. It now lives on the TV stand.
We then saw a traditional house built out of mud and clay. One home is for each family, which consists of the women and her children.
When we entered, barely fitting all three of us including the guide, we got welcomed by the smoke from the fire used to cook water and food. There is a hole in the roof to let the smoke out, but it was very dark.
We got introduced to a house owner – a woman sitting on the bed, holding a sleeping baby in her arms. We were told the baby is sick.
Following, we were taken to pre-school were kids sang a song to us. I actually highly doubt it was an actual working pre-school, but rather a place where kids gathered for the day when visitors were about to show up.
At a chalkboard, there was a bunch of numbers and random words written.
---
Are These Maasai Villages a Tourist Trap?
We left the village slightly puzzled, which led to two important and controversial questions:
Is this even authentic, or a tourist trap?
Are these tourists visiting ethical or exploitative and therefore are the Masai suffering from western influences?
It was pretty obvious that this village was clearly tourist-oriented. In fact, many of the villages are apparently constructed just for tourists. This is when we started asking locals questions about how does it work.
It turned out that these villages aren't just there for our entertainment. It's the way they live. In fact, each tribe is permitted to spend a year at a 'tourist' village and make the money they need for the year.
After when they swap the establishment with another tribe and move into a regular Maasai village, far away from any tourists.
If they don't make the money they need for the next year, they need to send the men to work far away from their families, in order to support the village.
---
Is Tourism Harmful to the Maasai?
Are tourists destroying the way they live? I think tourists are only a side-effect of what the government has done. The government pushed them out of their lands. It's because of the government, not tourists, that they're not allowed to grow food, so they need to buy their own corn.
Opening the village for tourism it allows their tribes to generate the income needed to survive. I'm talking not only about food, but also medicines (there are no medical facilities in the area), clothes or simply means to send their kids to school.
It doesn't only happen in case of the Maasai, but also villagers in Rwanda. Thanks to tourism they can actually sustain themselves.
If you think about it, who performs traditional country dances dressed in traditional clothes from the past on a daily basis in Europe for instance? It is a cultural performance. These days Maasai are starting businesses and increasingly taking over the tourism industry in their region.
Is this change in this Maasai lifestyle bad? Not in all aspects. Thanks to education and laws it's illegal for the Maasai to perform FGM (Female Genetic Mutilation), what causes fewer girls running away from their villages and families. On top of naturally, obvious mutation.
It's basically a female genital cutting, that causes difficulties urinating, pain, kidney damage, and sexual pain. It's often performed without anesthesia by someone with no medical training, using instruments such as knives, scalpels, scissors, glass or razor blades.
I actually had guts to ask the chief of the village whether they know what FGM was and if they do it, but he quickly said no. He said it still happens in Kenya, but not in Tanzania from what he knows. Even though it used to be deeply ingrained in Maasai culture.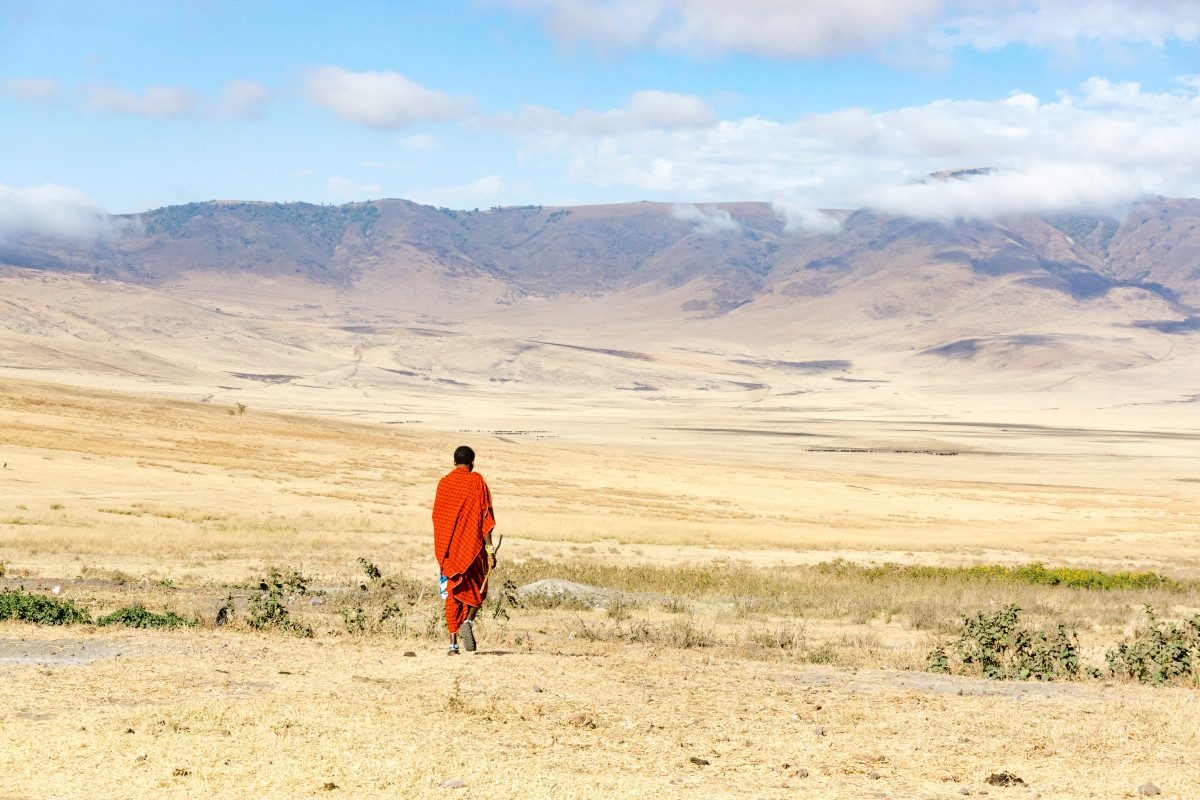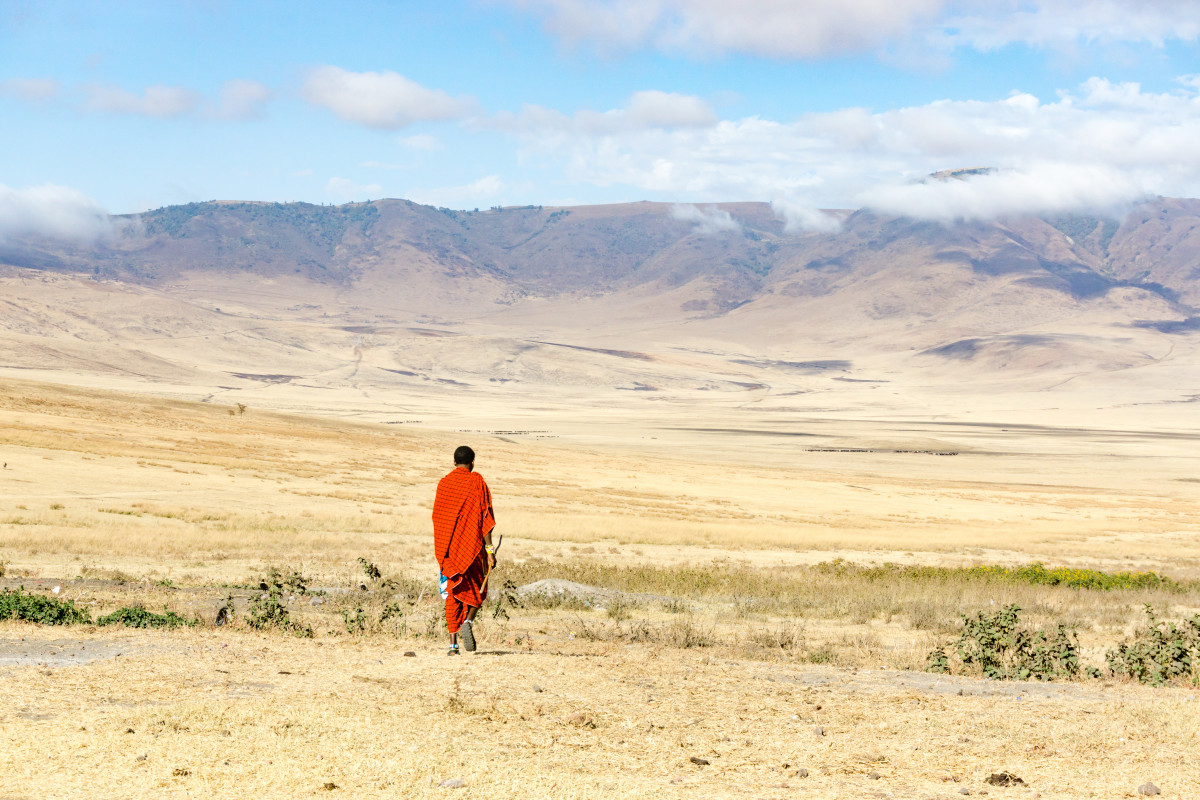 Without any options Maasai can go and find work at some of the hotels, like the Four Seasons Serengeti, many prefer to stay in the village with their families. Having to find work outside of the village takes them away from their families.
It may not be ideal, but perhaps in some ways, this type of tourism is helping to preserve traditional cultures. Especially since the Maasai aren't always able to make money in other ways.
And one thing to remember is that these people have not been forced against their will to open their villages to tourists. However, respectful – these people still live there and it's their home