Cape Town is a place close to my heart. A few years ago I came to visit for a week, returned home for two weeks, and ended up coming back to live as an expat in Cape Town. Since then I revisited Cape Town again on my babymoon. So as you can see I love the city.
While most tourists stay just a few days, there are so many things to do in Cape Town and nearby that you can spend weeks discovering the city. Here is the ultimate list of the best things to do in Cape Town for first-time visitors and for returning ones with more off-the-path places.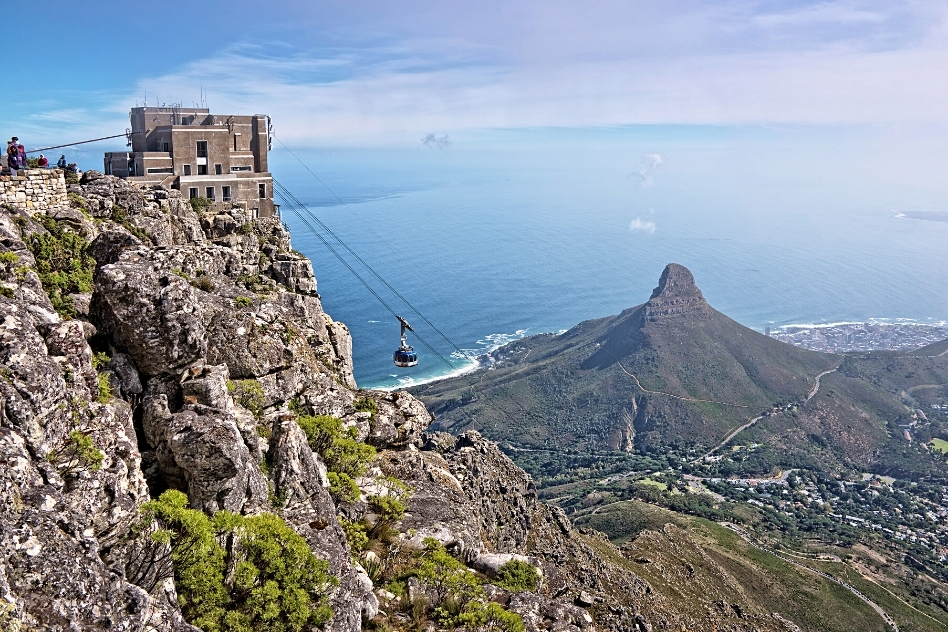 ---
Tips for Visiting Cape Town
After Johannesburg, Cape Town is South Africa's second most populated city. It's the largest city in Western Cape Province, and is also the seat of Parliament. Often referred to as "The Mother City", it's a hub of different cultures.
There's a lot to do when you visit Cape Town. But it's also important to stay safe and follow a few basic rules to enjoy this center of wine and history.
Brief History of Cape Town
Cape Town was founded in 1488 when the Portuguese explorer Bartolomeu Dias planted a cross there and christened it the Cape of Storms. It was later renamed the Cape of Good Hope, and used by British, Danish, Dutch, French, and Portuguese traders as a stopover.
Before that though, it was occupied by Khoekhoe clans who would trade meat and provisions with the travelers in exchange for copper, iron, and tobacco. It has been inhabited long before that, with 15000 to 20000-year-old remains being found at Peers Cave in the Fish Hoek suburb of Cape Town.
Surrounded by rugged mountains, Cape Town is a UNESCO-protected biodiversity hotspot with over 2200 species of plants in the Table Mountain area itself. There's a lot to see and do in and around Cape Town from hiking to surfing, to simply enjoying some local wines.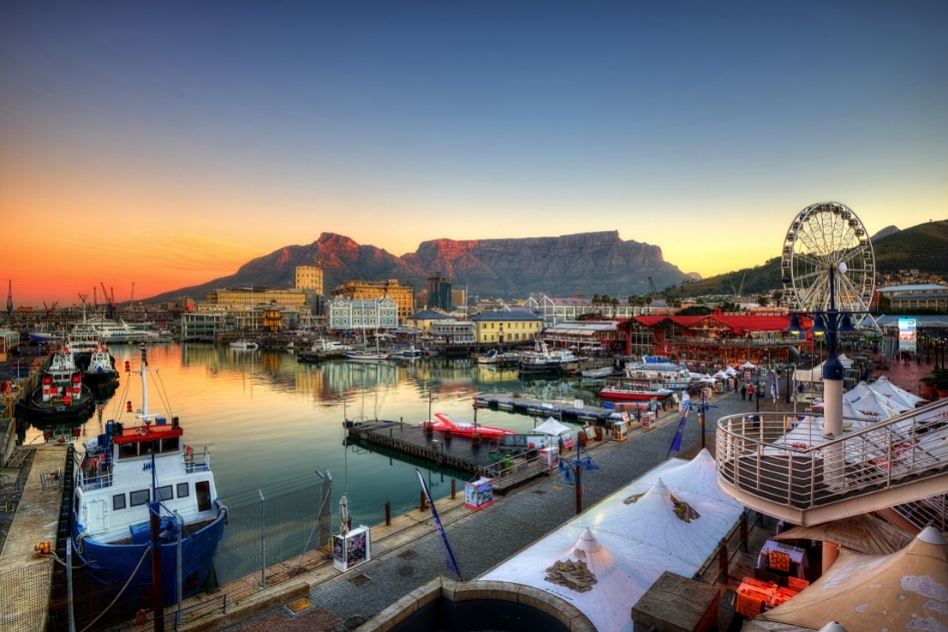 When to Visit Cape Town
The weather in Cape Town is almost Mediterranean-like. Warm and balmy most of the time, with winters at above 10 degrees Celcius / 50 degrees Fahrenheit not being too cold either.
The best time to visit Cape Town is in the summer months from December to Feb. The weather at this time ranges from 7 °C ( 44°F) to 30 °C ( 88 °F). These months might also turn out to be the most crowded with everyone heading down for a vacation.
The shoulder seasons from March to April or October to November are a bit cheaper.
Winter lasts from May to September but is not all that bad. The coldest month is July, but temperatures don't dip below 12°C ( 55 °F). While you won't be sunbathing, during the date it's still great light sweater weather.
May to June sees clear skies that are perfect for hiking, while July to October is perfect for whale watching.
The winter months of May through October are also perfect for safaris and game drives, or for enjoying wine holidays at camps with the light winter rain. But if you want to visit Cape Town over Christmas and New Year, you'll need to book accommodation really early.
Personal note: I wouldn't pay much attention to the weather when planning your trip. Really, go whenever you want and can go. I can honestly say that when I went in January I had the worst weather with clouds, winds and the entire 2-week stay we couldn't even see the Table Mountain. Ironically, on my first ever visit to Cape Town in July I had excellent warm weather and was able to do everything. The entire winter and spring when I used to live in Cape Town the weather was fantastic as well.
---
How to Get To Cape Town
You're most likely to fly into Cape Town if you're coming from another country.
The Cape Town International Airport receives incoming direct flights from most countries and continents. Originally named after the South African Prime Minister, Daniel François Malan, it was opened in 1954 as D. F. Malan International Airport.
It is also domestically connected to Johannesburg and Durban and other smaller cities in South Africa. Of course, if you're already in South Africa, you can always rent a car and drive down to Cape Town on your South African road trip or take a public long-distance bus (which are pretty nice).
---
How to Get Around Cape Town
Uber or Taxify (now called Bolt)
There was a time when hiring a cab was an ordeal in Cape Town, but not anymore. With apps like Uber or Bolt, it's as simple as downloading and then booking your taxi. This option is also great since you don't have to stick to any particular route.
City Taxis
Local taxis are monitored by the City of Cape Town and always metered with per km fares displayed on the cars. So they're affordable enough. The only problem with these local taxis is that they need to be caught at designated areas or booked in advance for pickup in other areas.
Rent a Car
If you have a valid International Driver's License, you might find hiring a car the easiest way to get around Cape Town. Discover cars are a good site to rent a car from. Just make sure to get have GPS with you so you don't get lost.
Rent a Bike or Scooter
Scooters and bikes are another great options for traveling around Cape Town or the neighboring areas. You'll find many local stores or sites offering affordable rates. Some popular ones are Cape Town Vespa Rentals and Cape Town Electrek.
Or you could take scooter tours too. For example, these next few are really popular.
Take the Bus
There are both local buses and minibusses plying in Cape Town.
Rates for minibusses vary from location to location, and also from driver to driver. These are private vehicles that serve multiple customers and riding in them will be like going on a roller coaster.
The local buses are provided by Golden Arrow Bus Network that has been running since 1861 and the much more recent MyCiti Bus Network. Fees usually start at around Rand 10.
You can also purchase a day ticket or a 2-day ticket on the City Sightseeing buses. These Hop On Hop Off tours cost around Rand 200 to Rand 400 per person and are a great way to see the city. If you want to see the nearby wineries or gardens, but don't want to rent a car this bus will take you there
Train
The MetroRail Train System is an affordable and easy-to-use mode of transport with tickets averaging Rand 10. Only make sure you don't travel during peak hours.
---
Best Things to Do in Cape Town 2021
1. Go Up Table Mountain
Probably the most iconic landmark in South Africa, Table Mountain overlooks the city of Cape Town and is so-called because of its flat plateaued top, popular for hiking, wildlife viewing and not to mention the breathtaking view! There are several ways to get to the top.
There are several clearly demarcated routes although they can be quite steep, one of the most popular being Platteklip Gorge which can take about one to three hours depending on your fitness. This is definitely a great way to stop and take in the views while experiencing the flora and fauna of the Bay, although you will walk like a penguin afterwards because some boulders are huge.
Alternatively, for a smooth climb and 360° views all the way up you can take a 10-15 minute ride in the cable cars to the top. I recommend going up with a cable car and descending on foot. That's what I always did when the weather was good (keep in mind that weather is unpredictable there).
If you're looking for a bit of a thrill (you're not afraid of heights!), you'll definitely want to look into abseiling down this mountain. This is one of the most recommended experienced in Cape Town. It's very safe, you'll be completely harnessed in as you scale to descend the side of the mountain, with professional guides giving safety briefings and guiding you all the way down. The best part is you don't need any prior experience!
---
2. Eat Fresh Seafood
Cape Town borders the Atlantic Ocean which is home to some of the freshest seafood in the world so you can be sure that the city has some of the best seafood restaurants in the country, priding itself on delicacies like juicy prawns and lobsters to delicious oysters and mussels.
Some of the most popular restaurants include Panama Jacks, Miller's Thumb, Kalky's, Mariner's Wharf and several others. But don't forget that the local markets that you can buy fresh fish from and take home to try. Most tourists head to the Waterfront for seafood, but anywhere in Bo Kaap or Sea Point is also great.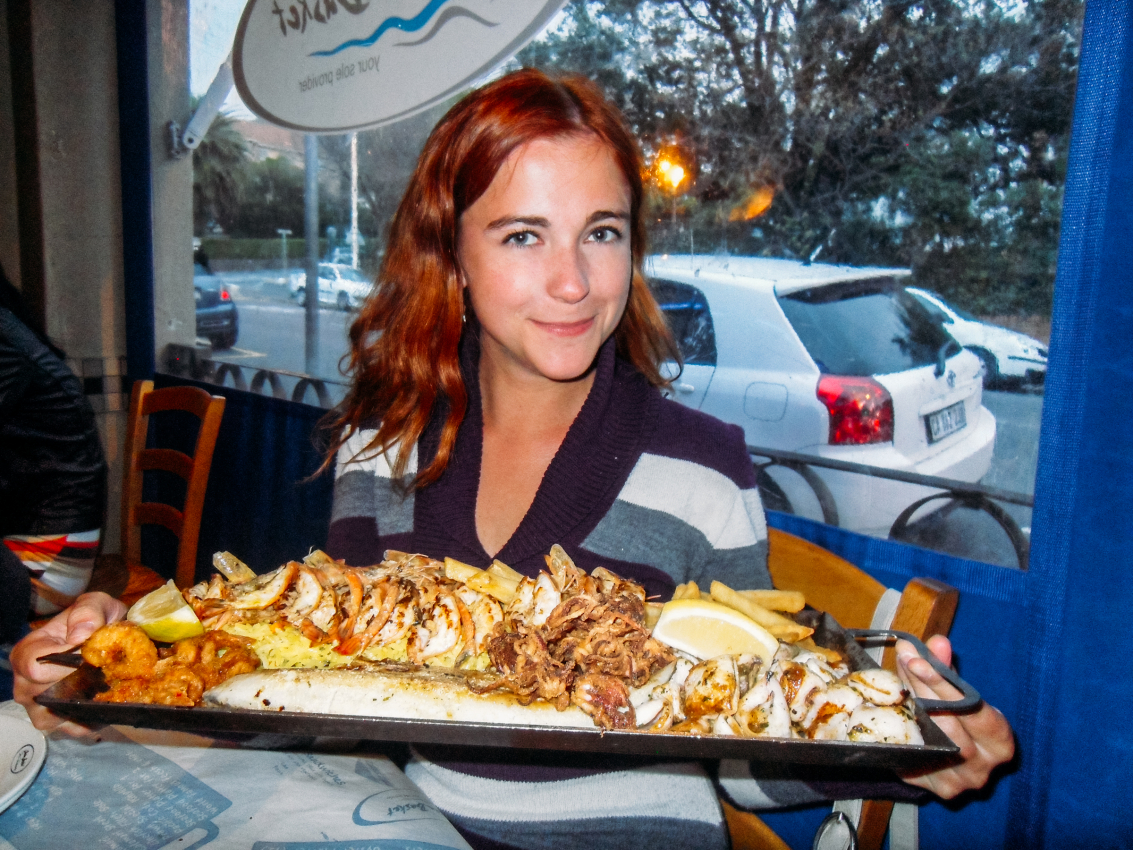 ---
3. Climb Lion's Head
Another popular hike in Cape Town is up to the famous Lion's Head mountain. The adventure is both a mix of hiking but most of the ascent involves quite a bit of climbing up the steep mountainside with the help of ladders and handholds. It's only recommended if you don't have a fear of heights but if you have average fitness and are used to hiking you should be fine!
There is another more recommended path halfway up the top that breaks off from the steep incline and is a much more pleasant hike up the screwtop path.
The climb itself takes roughly 2 hours and the views at the top are absolutely breathtaking. Pick one of the sunrise or sunset hikes!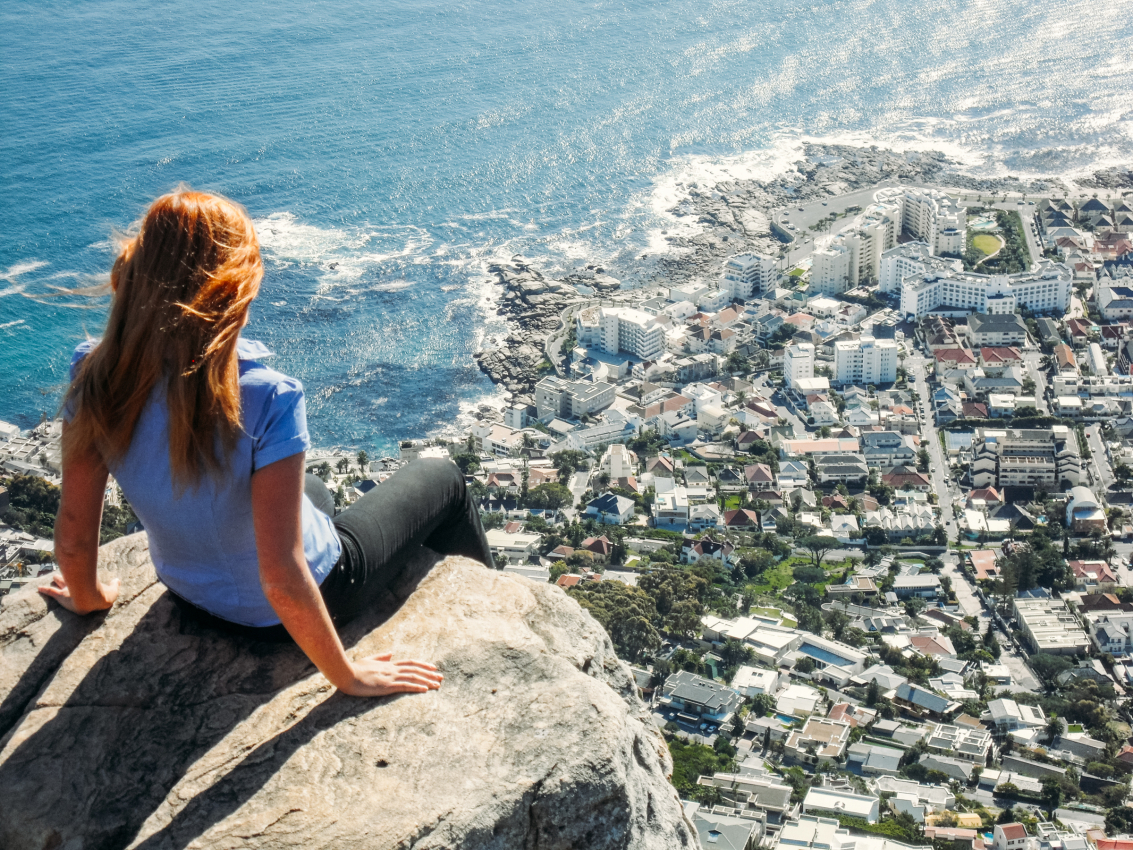 ---
4. Stroll Around Bo Kaap
The Bo Kaap area dates back as far as the 1760s when it was used as rental houses for the slaves from Malaysia, Indonesia and the rest of Africa, who lived on the fringe of the city.
Today, the colorful houses, that are the background to a large number of the vibrant Cape Town photoshoots are a mix of Cape Dutch and Georgian architecture, and the area retains many elements of those rich cultures like its cuisine.
To tour the area you can either take a 20-minute audio tour, visit one of the largest diamond wholesalers in South Africa at The Diamond Gallery, and then grab some food at one of the traditional Cape Malay restaurants. Or you can just stroll around at your leisure taking in every color of the rainbow on the walls of the buildings.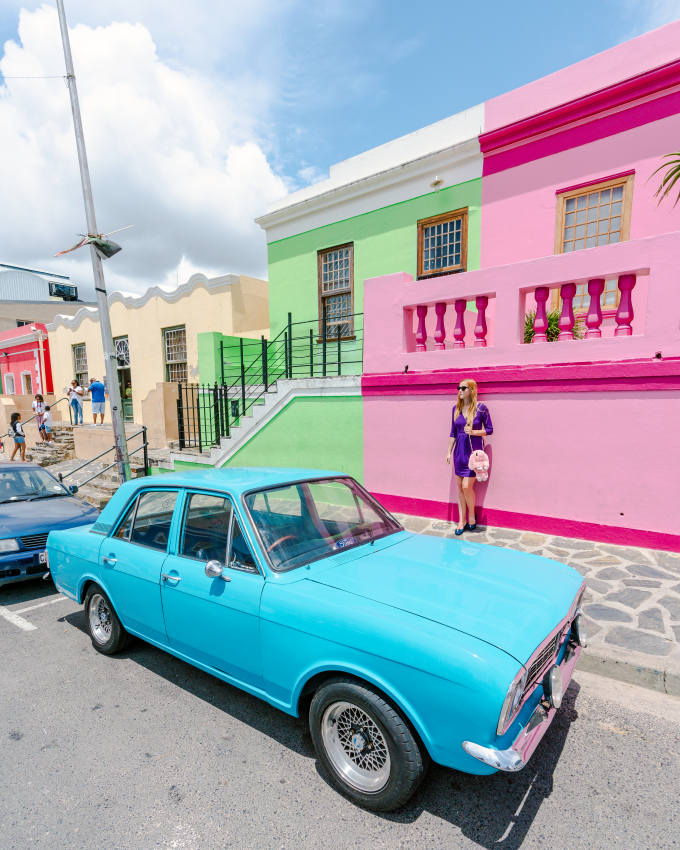 ---
5. Visit the District Six
The District Six is today best known for its Museum founded in 1989, but the history of the area runs much deeper than that. In the years before Apartheid, it was a center of diversity, with people of different races, religions and economic statuses coexisting and thriving in a community. It was then declared a white area in the 1950s and all the people who had lived there were forcibly relocated and their houses demolished.
The Museum is a piece of that history that is preserved following a movement to memorialize those who lived there before it was taken over during the era of oppression.
You'll find the District Six Museum at 15A Buitenkant Street and inside it, a living memorial celebrating the identity, diversity and complexities of the people that used to live there, as well as the ongoing story of those who return. Tickets cost R50.
6. Take a Helicopter Ride
As long as you're not afraid of heights, you'll love getting to experience Cape Town, Table Mountain, the Atlantic Ocean, and more from above. There are several reputable companies that offer Helicopter Rides over the 'Mother City' and you can check some of them out here on Get Your Guide. Just make sure to bring your camera along for some of those epic drone-styled pictures.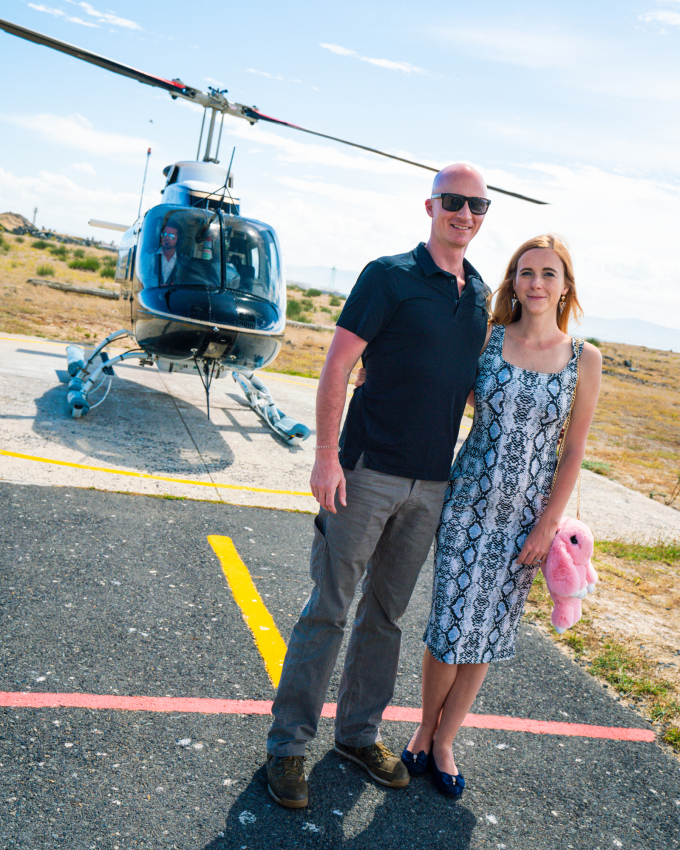 ---
7. Enjoy Camps Bay Beach
Around a 10-minute drive from central Cape Town, if you're looking spend a day chilling, eating and frolicking on white sandy beaches that play witness to the stunning South African sunsets, you need to head to Camps Bay Beach.
Rent a towel and a beach lounger, take a swim in the ocean or have a lunch at one of the many fabulous restaurants, there are lots of things to do. If you're a surfer you'll want to head to Glen Beach just north of Camps Bay for some good waves.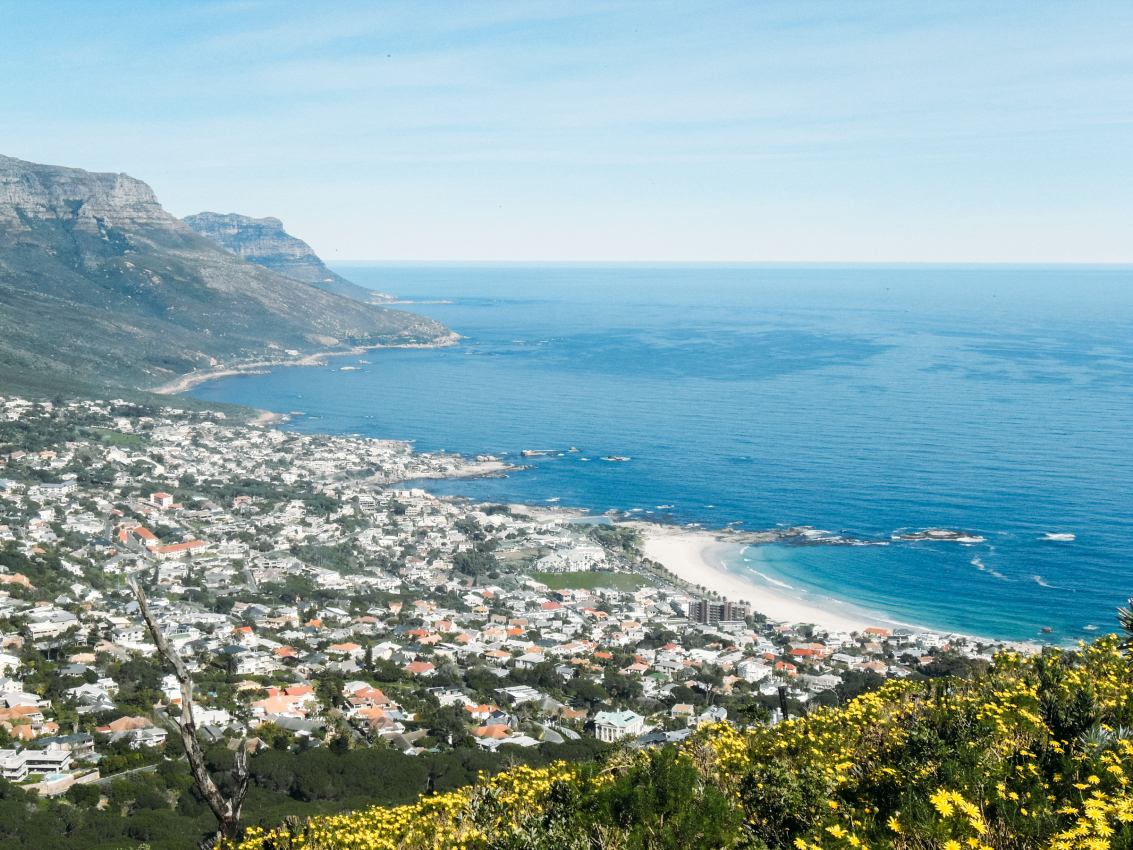 ---
8. See the 'almost' South Westernmost Tip of the African Continent
You can't visit Cape Town and not visit Cape Point or Kaappunt. Located at the southeast corner of Cape Peninsula, this bit of land was popular as the 'South Westernmost tip of the African Continent'. It's not really true though. The Cape Agulhas about 150 km away holds that honor.
But you can still visit Cape Point to hike up to the Lighthouse or other parts of Table Mountain National Park. Or take the Flying Dutchman Funicular up to the top and capture shots of the peak that's higher than the peak above the Cape of Good Hope.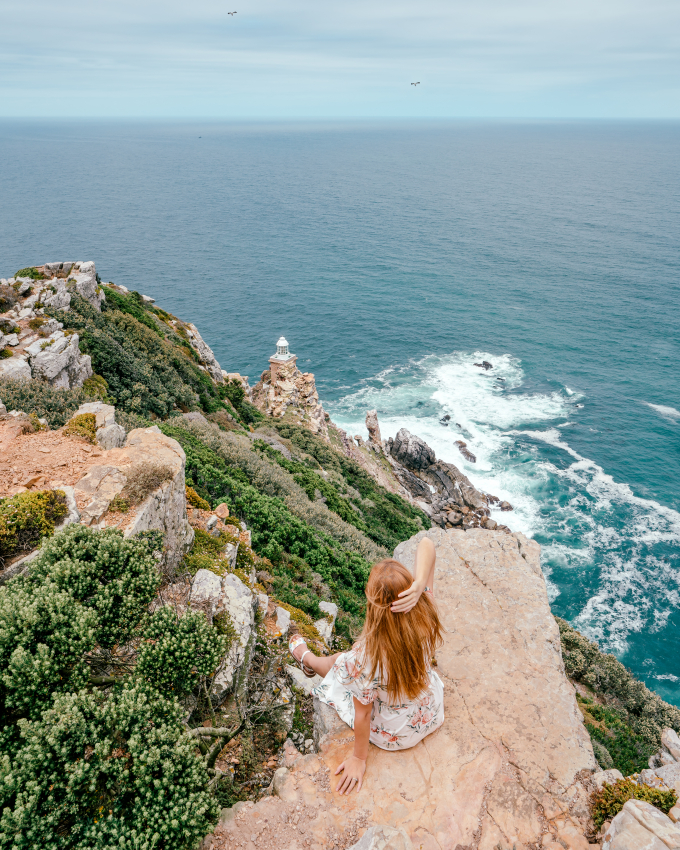 ---
9. Robben Island
With its rich over 500-year-old history, a tour of Robben Island, the place where Nelson Mandela was imprisoned for 27 years, is one that you cannot miss, not just because of its momentous historical significance.
The entire tour takes you to all the iconic landmarks on the island like the graveyard of the quarantined patients who died of leprosy, the Bluestone Quarry, and several other heritage sites, culminating in the very cell that President Mandela was kept in.
There are different tours, ranging from 3 to 8-hour tours, for different groups of people. Check them all out here.
If you easily get seasick I recommend taking some meds before hopping on the boat. The sea is no joke out there.
---
10. Have an Afternoon Tea at the Mount Nelson Hotel
For a luxurious treat, head to the Belmond Mount Nelson Hotel for their renowned afternoon tea. Relax in their opulent lounge, listening to live piano music, and dine on their delicate menu of sandwiches, pastries, and cakes. If you don't make it in time for afternoon tea, not to worry, they also do a lighter version known as morning tea, and a more romantic version of evening tea later in the day.
Be sure to sample one of their local milk tarts, called a 'melktert' in Afrikaans and a cup of their Mount Nelson tea. It might be a good idea to make a reservation because they do get very busy.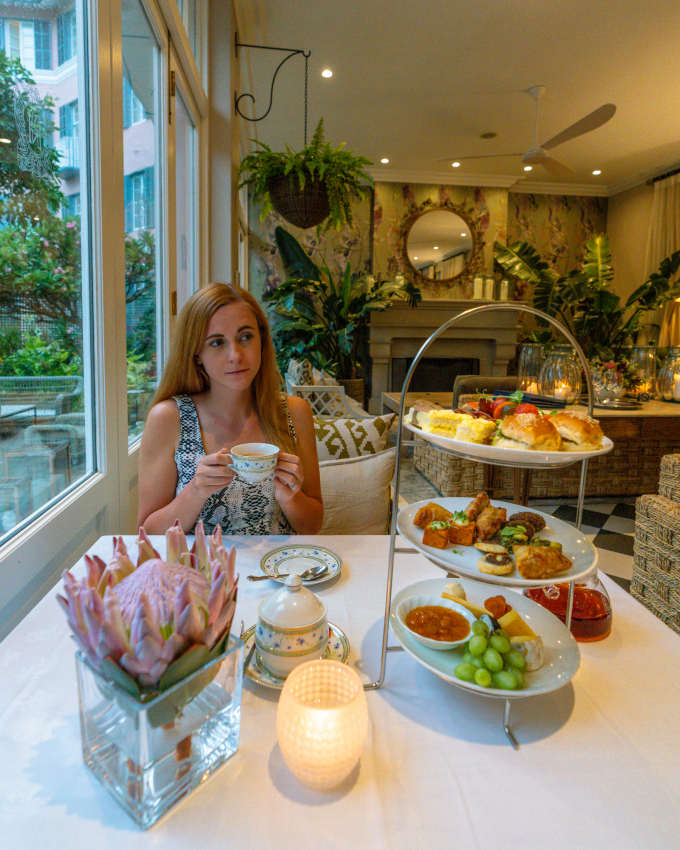 ---
11. Visiting Old Biscuit Mill Market on a Saturday
The Old Biscuit Mill in the Woodstock area is now a vibrant modern community of offices, hipster designer stores and decadent restaurants, galleries, and cafés.
On Saturdays, starting at 9am, they host the Neighbourhoods Market, a hub of urban renaissance where you can sample local foods and artisanal products from passionate chefs, agriculturalists, and entrepreneurs. You need to visit this area in order to experience the vibrant community and iconic South African culture.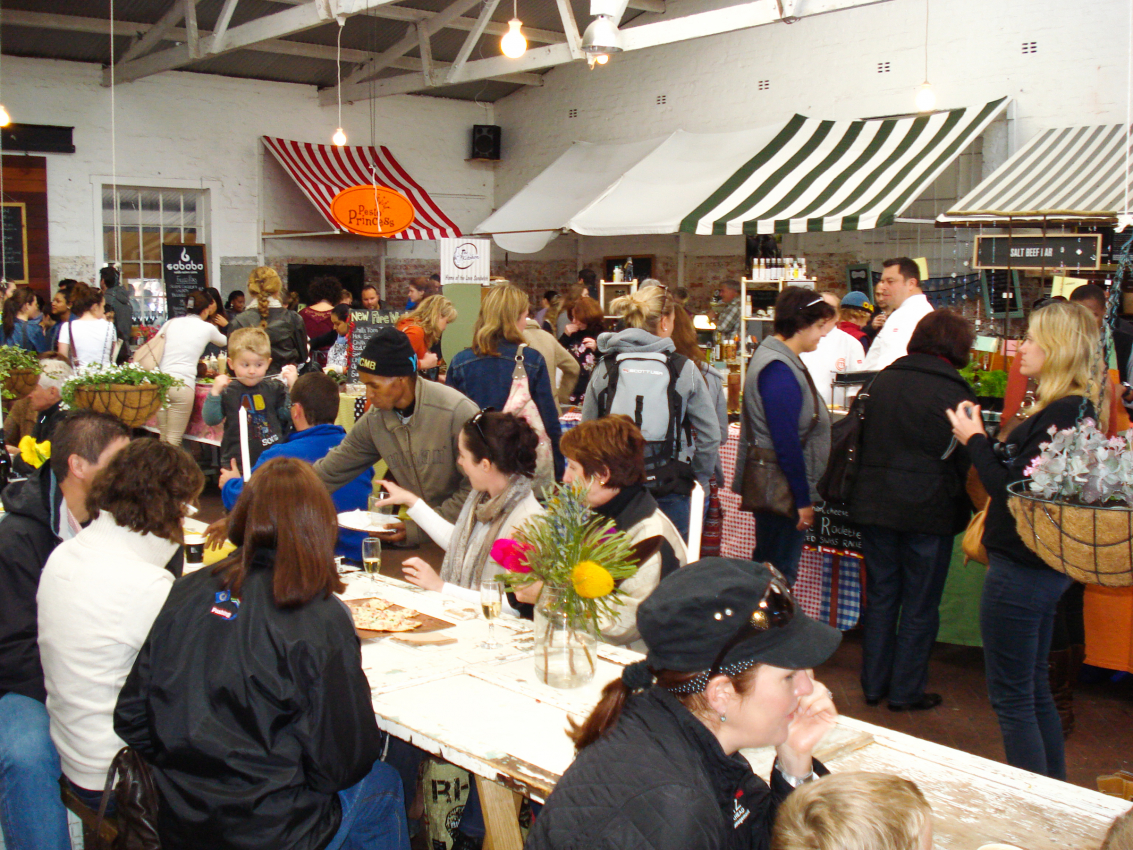 ---
12. Bar Hop on Long Street
South Africans love their bars, so what better way to spend a night than join in with the thriving nightlife on a bar hop in one of the city's main streets; Long Street. Long Street cuts right through the central business district and is a major part of the city's nightlife and street culture.
Some of the more frequented bars include The Waiting Room found above one of the city's best burger restaurants The Royale Eatery and The Dubliner, which has maintained its old-fashioned vibes and is always bustling with activity. Others include Neighbourhood, 169 on Long, Fiction, Mama Africa and so many more! All you have to do is walk down the street and pop into all the bars because each one is guaranteed to be unique and a good time.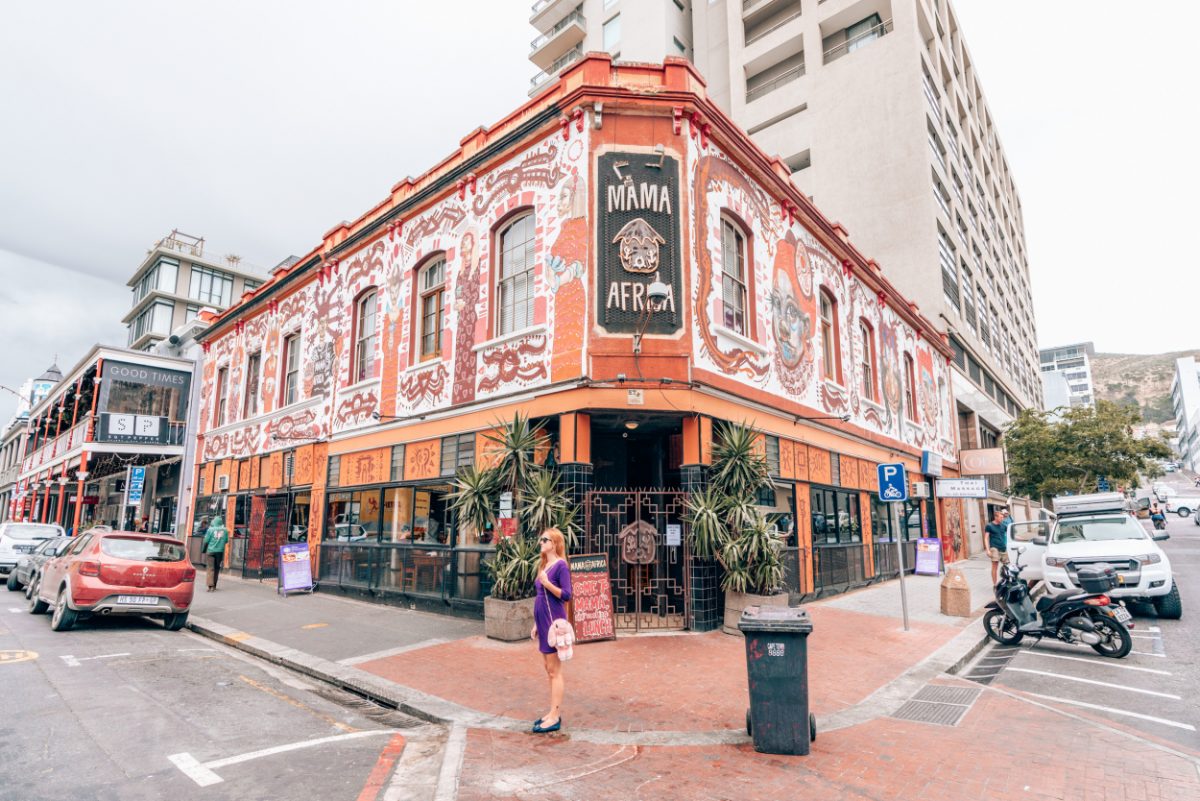 ---
13. Seal Snorkeling
For the ultimate wildlife interaction, the Animal Ocean's Seal Snorkeling experience is a wonderful experience in Cape Town. Take a leap into the mysterious Atlantic Ocean and interact with these playful and inquisitive creatures in their natural environment.
All you need for an incredible experience is to know how to swim and the rest is up to the seals. These animals are not trained or fed by the tour guides. So they interact with visitors as they feel like it, and visitors need to bear that in mind when around them.
It is a very safe experience though, the company provides all of the equipment for the 2 and a half hour tour that is both fun and therapeutic, only in the way interacting with such playful aquatic animals can be.
---
14. Visit Kirstenbosch Gardens
There's nothing like surrounding yourself with forests of natural flora and fauna. The Kirstenbosch Gardens are one of the greatest in the world and is a UNESCO World Heritage Site.
Located on the slopes of Table Mountain, it's home to a fragrance and medicinal garden, the Botanical Society Conservatory, and 2,500 species of plants. The perfect chance to get lost in the fresh air and natural beauty unlike anything else.
With its breathtaking views, I'd recommend a stroll around the garden's numerous trails. You can walk along the Centenary Tree Canopy Walkway which is a 130-meter steel and timber bridge that snakes its way through and over the trees, and after a long but pleasant day, have a picnic in one of the lawns or dine at the Mayo restaurants or Kirstenbosch tearooms.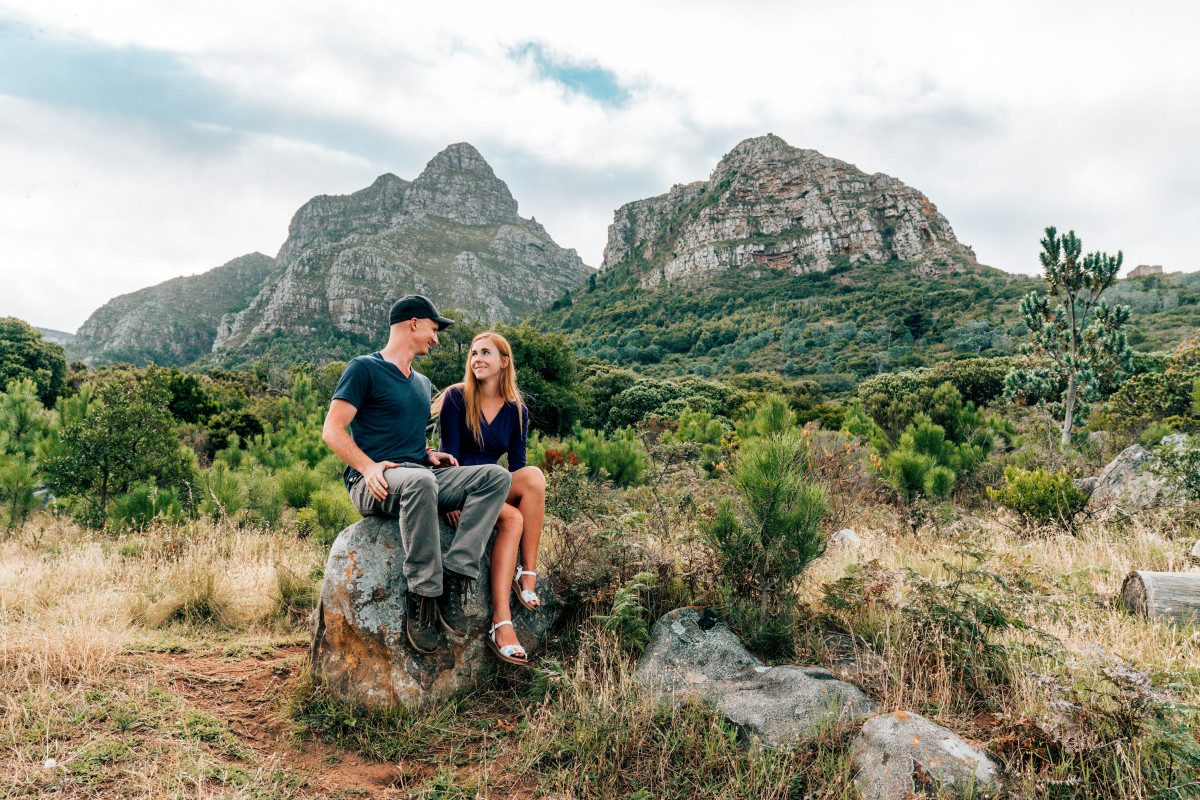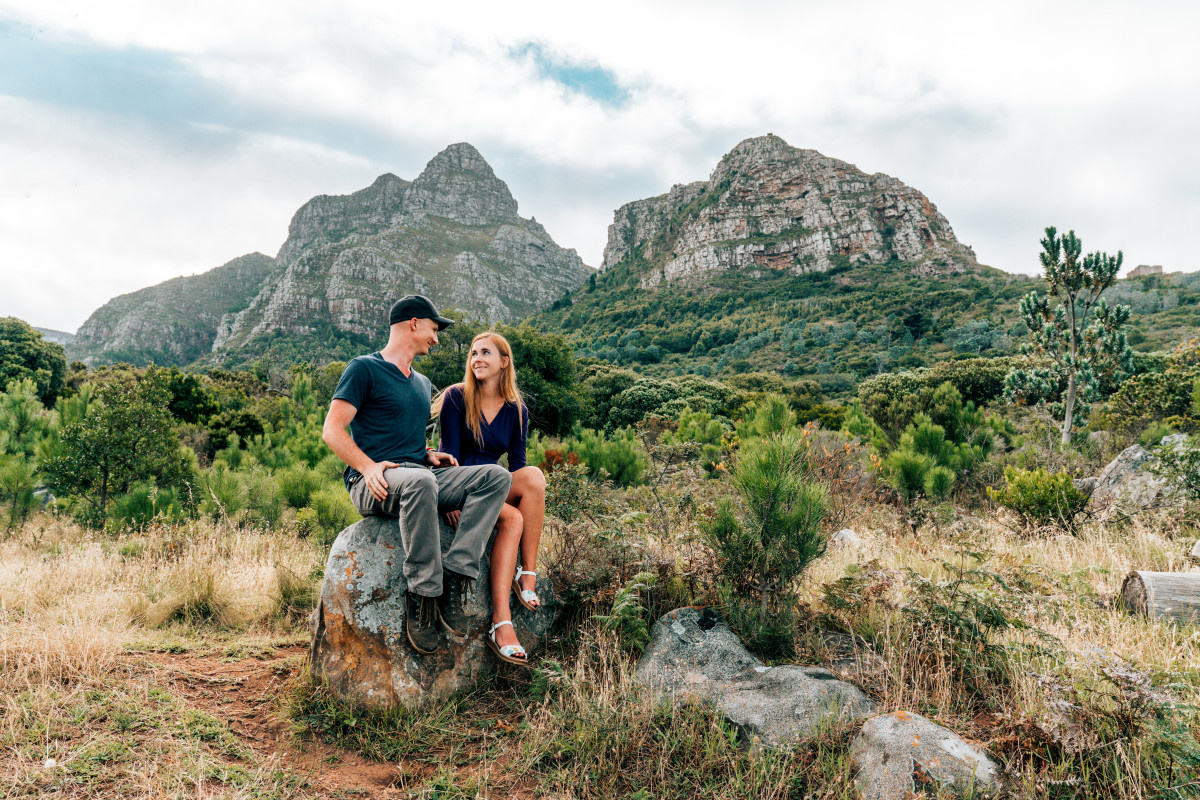 ---
15. Tour Groot Constantia
The countryside winery at Groot Constantia was founded in 1685 which makes it the oldest wine-producing farm in South Africa. Nestled in the quaint Constantia Valley, it's the perfect getaway to experience the heritage-rich estate, go wine tasting, visit the wine and cultural history museum and enjoy world-class cuisine.
If you want to visit more than one winery at a time, take this private tour that also stops at a few of the famous wineries. Or discover Groot Constantia and other wineries by bike.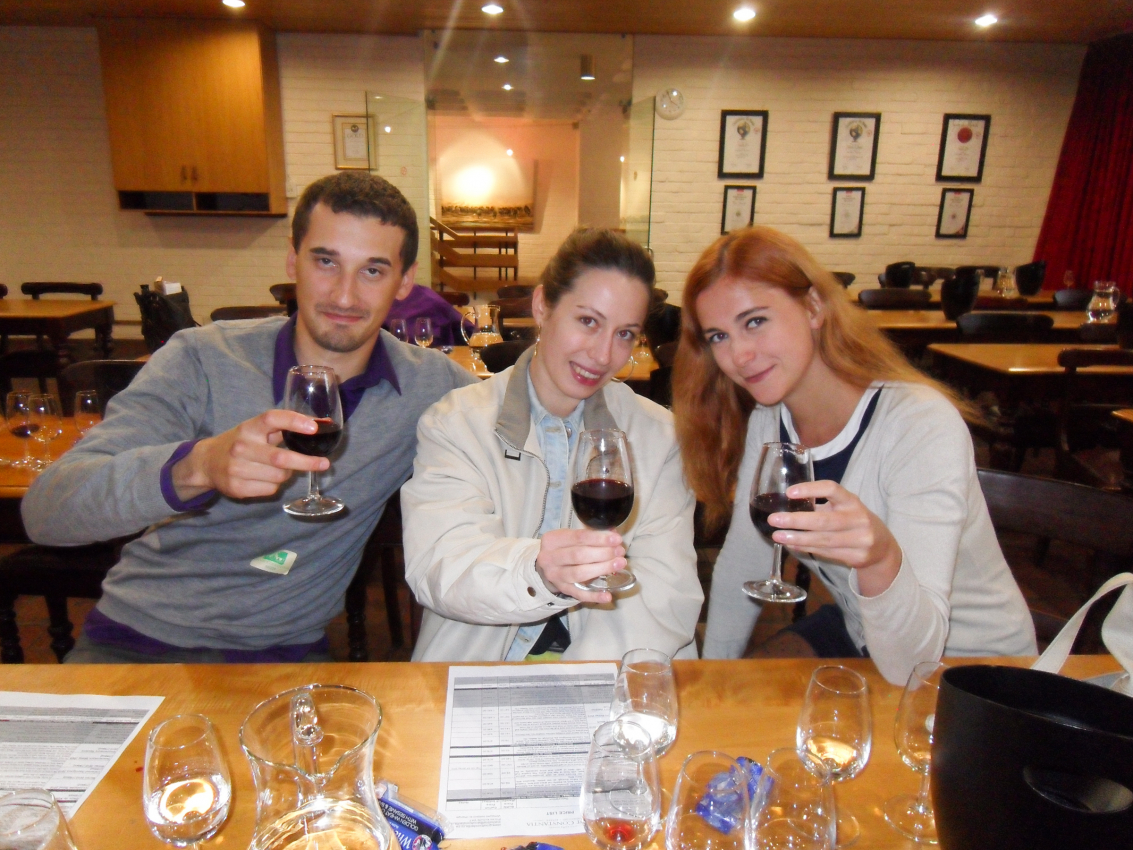 ---
16. Paraglide from Lion's Head
Depending on the direction of the weather, an unforgettable experience in Cape Town is paragliding from Lion's Head with Tandem Paragliding Cape Town. Fly for about 30 minutes over the city and come as close to free-flying like a bird as is humanly possible.
The bird's eye view of the city is one you absolutely cannot miss, and this is just another of the several ways you can get your quota in on your visit.
You don't need any previous experience as you'll be accompanied by a certified pilot who will brief you about everything before you take flight.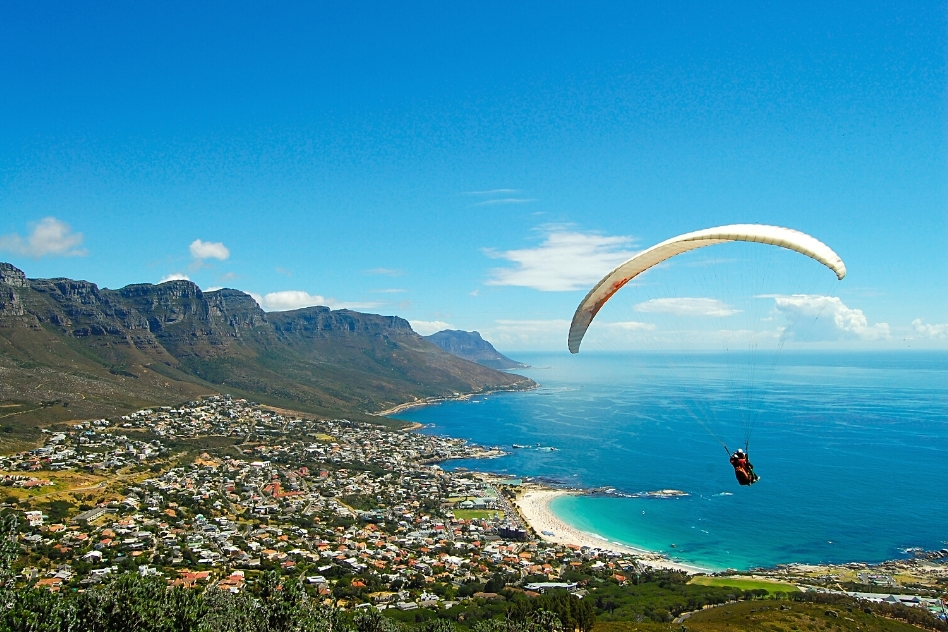 ---
17. See What Life is Like in a Township
With all its beauty, Cape Town is still home to a number of townships where the underprivileged live. Many of them are victims of the apartheid that existed and this was the only place left for them to live.
Many of these townships lack even the most basic amenities. And visiting here is often looked upon as voyeurism. if you do decide to visit, make sure it is for the right reasons. And also make sure it is with a guide that will do it ethically and respectfully.
This trip will take you to the shanties and explain the heart of the problem.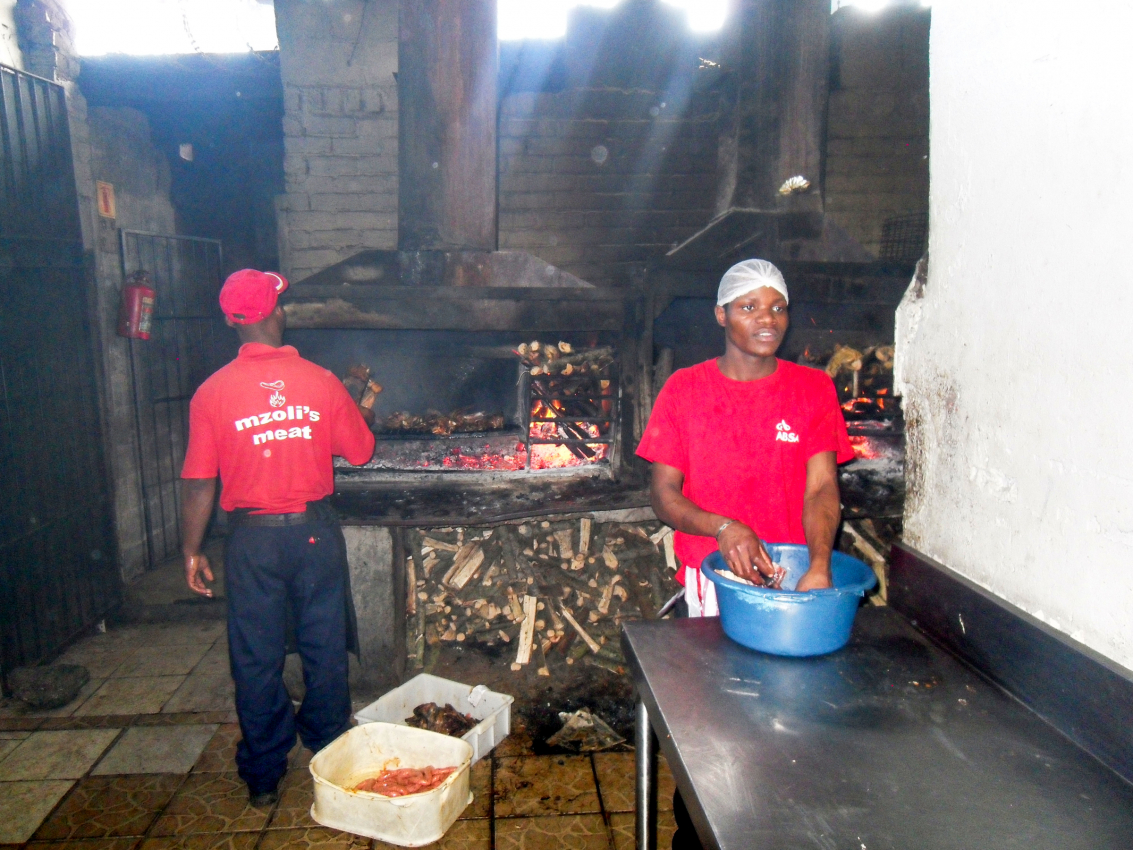 ---
18. Take A Local Cooking Class
Malay food is as important to South Africa as African or Dutch food is. Spicy and sweet, the Malay cuisine was brought to South Africa by slaves in the 17th and 18th centuries.
Soon incorporated into the local food culture, you can still see traces of Malay food in every dish you eat, from bobotie to melk tert.
Take a course in Malay cuisine and learn how to cook your own 3-course Malay meal from scratch before proceeding to fill your tummy.
---
Day Trips from Cape Town
1. Boulder's Beach
Do you like penguins? Visit Boulder Beach to find a colony of penguins that have been here since 1982. You'll also find tons of large boulders that line the water's edge. This attraction is perfect for the inner photographer in you.
Important note They may seem like cuddly creatures, but do not feed or touch them. Aside from it being a violation of conservation efforts, the penguins have very sharp beaks and will defend themselves if they feel threatened.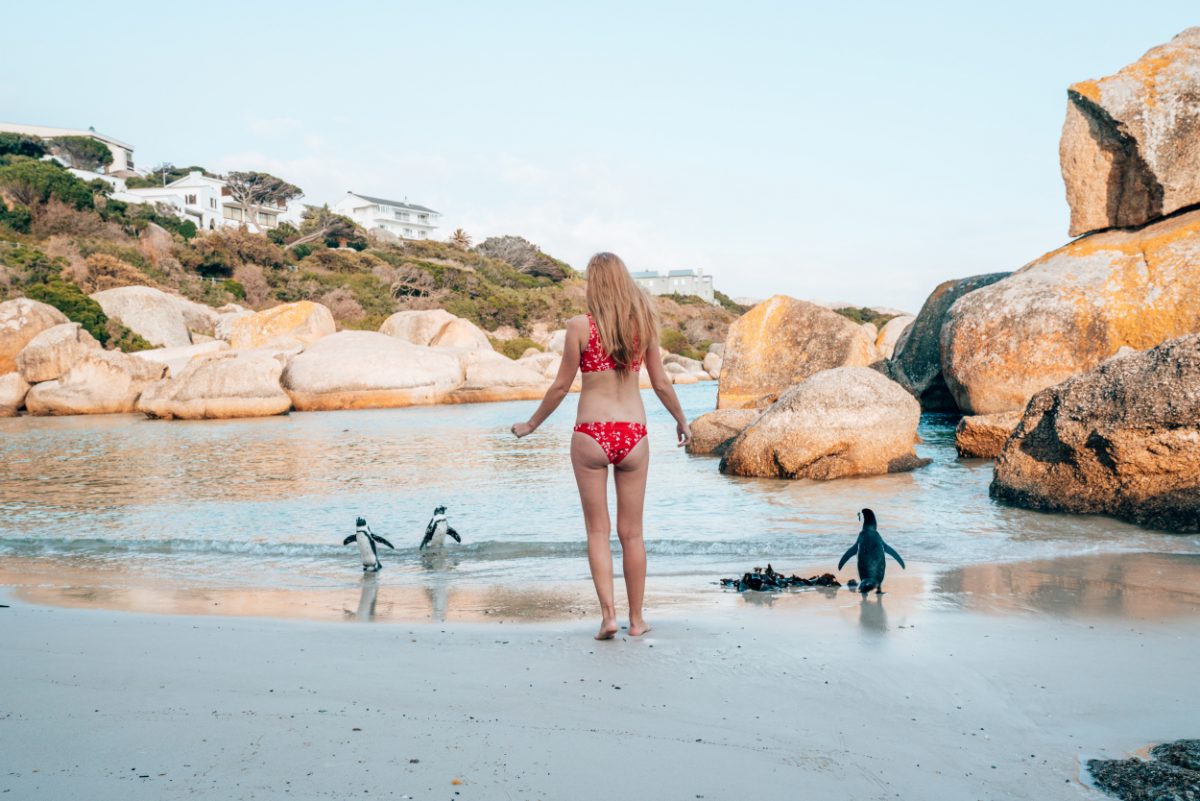 ---
2. Gaansbai
This popular fishing town about 2 hours away from Cape Town is well known for those looking for adventure in the depths of the ocean. Shark Cage Diving with great white sharks and whale watching are what the area is most known for and people come from all over the world to see these arguably misunderstood (but undeniably dangerous) creatures up close.
If that's not quite the thrill you're looking for then that's not all you can do in Gaansbai. Chill by the coast, enjoy some bird watching, try the catch of the day at one of the local restaurants, explore some water caves in a kayak or explore the landscapes like the Dangerpoint Lighthouse built in 1895.
---
3. Cape of Good Hope
The scenery along the journey to the iconic Cape of Good Hope is as mesmerizing as the landscape once you get there. From central Cape Town, a day trip takes about an hour and a half by car, passing by Boulder's Beach so this might be a good way to kill two birds with one stone (no pun intended!)
And while you're here, don't forget to visit Cape Point that's some distance to the East of this cape.
For the best view of the Cape, hike all the way up to the lighthouse, and keep your eye out for some species of animals found nowhere else in the world. Oh and don't feed the baboons, they may look cute but they can get quite aggressive.
The weather can be quite unpredictable, as it can be throughout most of the country so you'll want to be prepared for some unexpected rains. The landscape is beautiful because of its rugged and natural state, with foamy waves crashing against plunging cliffs under a dramatic sky, it's really something you don't want to miss.
4. Chapman's Peak Drive
Affectionately known as the 'Chappies', this 9km drive between Hout Bay and Noordhoek in the Cape Peninsula was first constructed during the First World War and reconstructed between 2000 and 2003. The road follows the rocky coastline and offers the breathtaking scenery that Cape Town is internationally known for.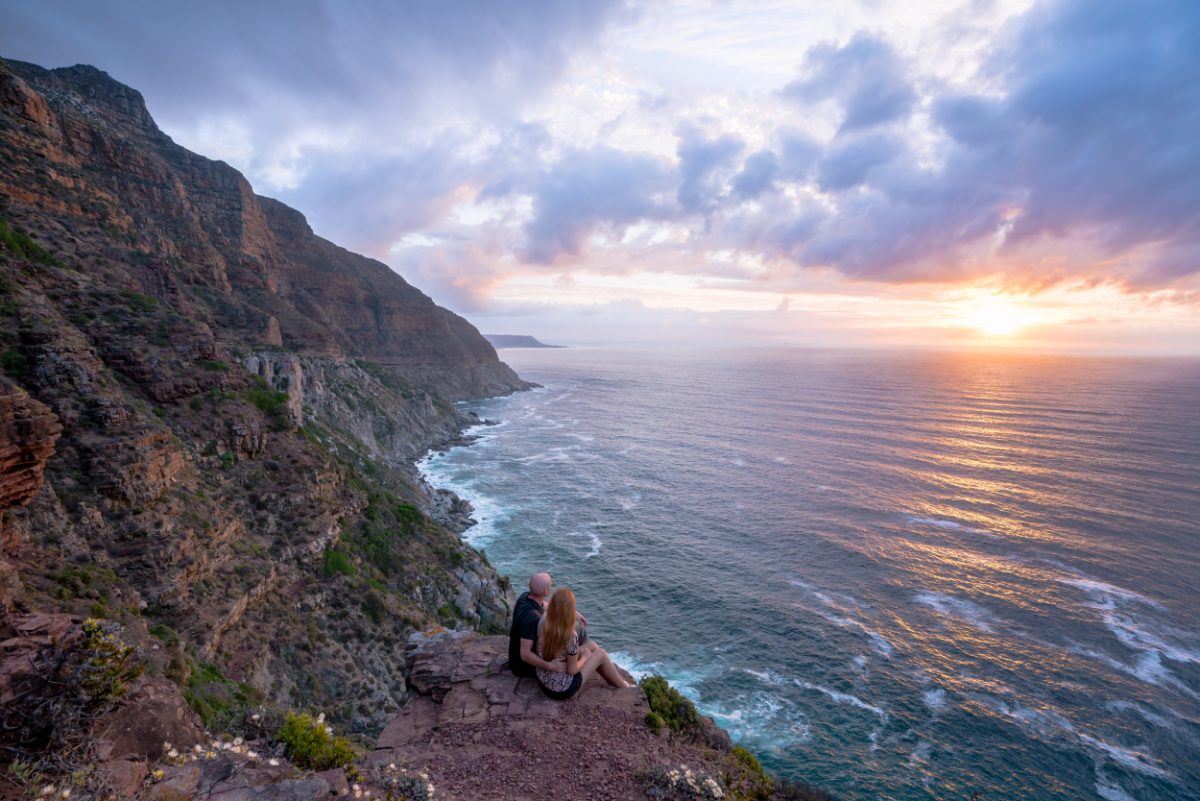 ---
5. Muizenberg
The beachside suburb at Muizenberg is sometimes considered the birthplace of surfing in South Africa and is perfect for a day away from the busy city for the whole family. Known as the 'Muizies' to the locals, it's about a half-hour drive away from Cape Town and home to the popular 'Surfer's Corner'.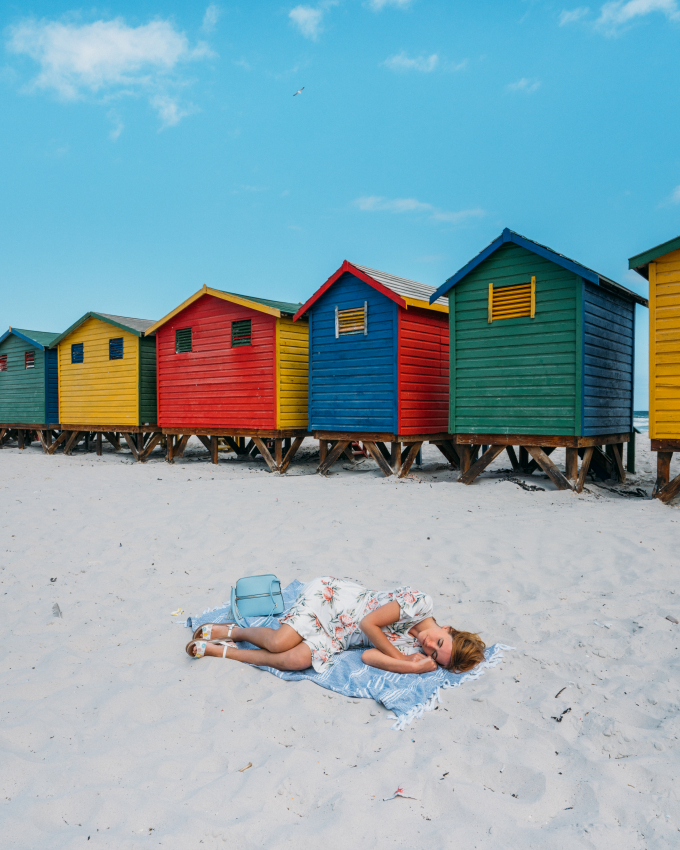 ---
6. The Whale Route
The Whale Route involves an incredible tour of the coast along Gordon's Bay, Pringle Bay, and Betty's Bay en route to Hermanus, where you can observe the majestic Southern Right whales as they come into the Cape to breed and birth their young.
This breed of whales is currently endangered, with only around 3000 in the wild, so this is an unmissable experience to see these gentle giants frolic in the waves.
The Route is one of the top whale-watching destinations in the world. In the town of Hermanus, they have the world's only 'whale crier' that observes the whales and sounds his horn to alert the bystanders to look to the oceans.
7. Atlantis Dunes
A mere 45-minute drive from Cape Town, The Atlantis Dunes is a prime adventure spot where you can witness an ever-changing landscape of 32 square km of pure white sand dunes. It's been featured in several movies and advertorials.
The dunes are well known for sandboarding, quad biking, extreme 4×4 rides, and more relaxed self-drive dune tours.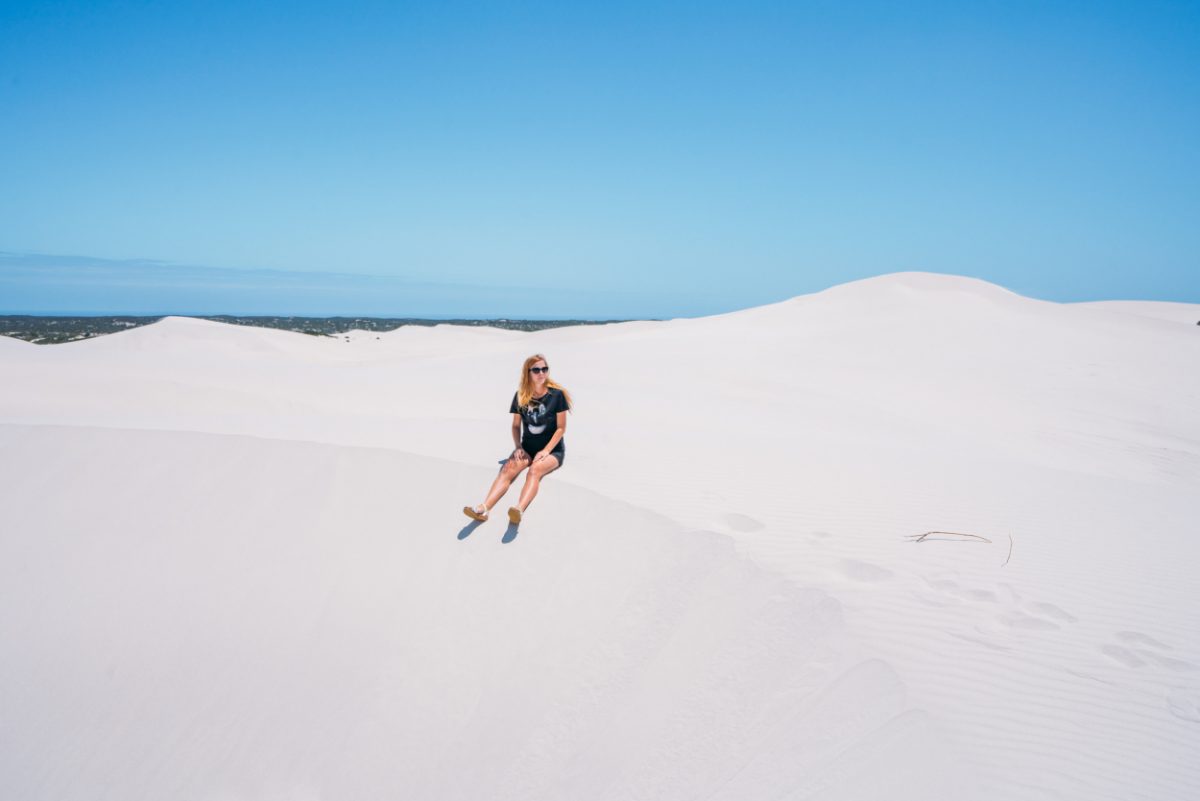 ---
8. Stellenbosch
Located in the Western Cape Province, Stellenbosch is actually a university town but being the second-oldest town in South Africa, is a must-see if you have the chance because of scenic town scenes, the stunning landscape of vineyards, and mountainous nature reserves all around.
It's one of the most charming regions because of its remnants of the country's Dutch colonial history that's preserved in the architecture and culture, as well as being integrated with various other elements of South African cultures.
You can visit one of the world-renowned vineyards and sample some wine, hike the beautiful mountains, or wander around the town popping into the museums and boutique stores. Don't forget to have a meal at one of over 80 restaurants and cafes. Also, be sure to check the calendar for what's on when you visit in terms of Farmer's Markets and Festivals.
---
Where to Stay in Cape Town
There are many beautiful places to stay in Cape Town. Here are a few of my recommendations:
Best Luxury Hotels
Right on the waterfront, Silo is an iconic hotel with rooms featuring glass walls. Everything at this place is top-notch, but it does come with a price.
Another iconic hotel in Cape Town that's actually pink. Don't forget to book their afternoon tea, even if you decide not to stay at this hotel. It's one of the must-do experiences in the city – locals come for the tea as well, so it's definitely not a tourist trap!
Right on the V & A waterfront, this luxurious hotel features amazing views of the Atlantic Ocean, the working harbor, and the famous Table Mountain.
---
Mid-Range Boutique Hotels
I stayed at Pepperclub during my last visit to Cape Town and I can surely recommend them. The place has a friendly staff and serves excellent breakfast. There is parking next door as well as many restaurants within walking distance. Don't forget to book an appointment at their spa – they give good massages!
One Belvedere – Check Prices
If you're looking for a family-run guesthouse but with the high standard, this should be your choice. I actually lived there long-term when I lived in Cape Town a few years back, so can say that I know this place quite well. Views of the Table Mountain from a terrace are a nice bonus too!
Set at the foot of Table Mountain, this guest house has fantastic views overlooking the city. This Victorian house with an outdoor pool is a short walk from De Waal Park.
---
Budget Hotels & Hostels in Cape Town
Set in a mansion from the early 20th century, Acorn House offers panoramic views of the bay and Table Mountain. They serve a full-English breakfast on the terrace by the pool.
Centrally located in Cape Town and surrounded by heritage buildings, the Jewish Museum and National Museum are within walking distance. This lodge is perfect for anyone on a budget!
This comfortable and stylish hotel is located in a historic building with a rooftop sundeck. Called "Schoonter Sigt" in the 1770s, this manor was once owned and occupied by the Commandant of the Castle, General Robert J. Gordon who mapped the Orange River and Plettenberg Bay. Elegantly decorated rooms and frameless rain showers add a modern touch.
*