Cape Town is a place where there are so many things to do, places to eat, trips to take. The list is never-ending. On your first visit I definitely recommend doing all the most popular things to do in Cape Town, but if you have some spare time or visiting once more, here are the lesser-known things to do in Cape Town.
1. Watch a Movie on a Rooftop Trailer Park at Grand Daddy
The Grand Daddy Hotel has an iconic quintessential Cape Town vibe and prides itself on its fun and energetic city center location and atmosphere. They're very popular for their Rooftop trailer park where you can book to spend the night in one of seven individually themed trailers all the way from the United States.
There are so many quirky things to see including the oldest operating vintage elevator in all of Cape Town. Top off your visit with a movie under the stars at their famous Pink Flamingo Rooftop Cinema that provides blankets and snacks for the ultimate cinematic experience.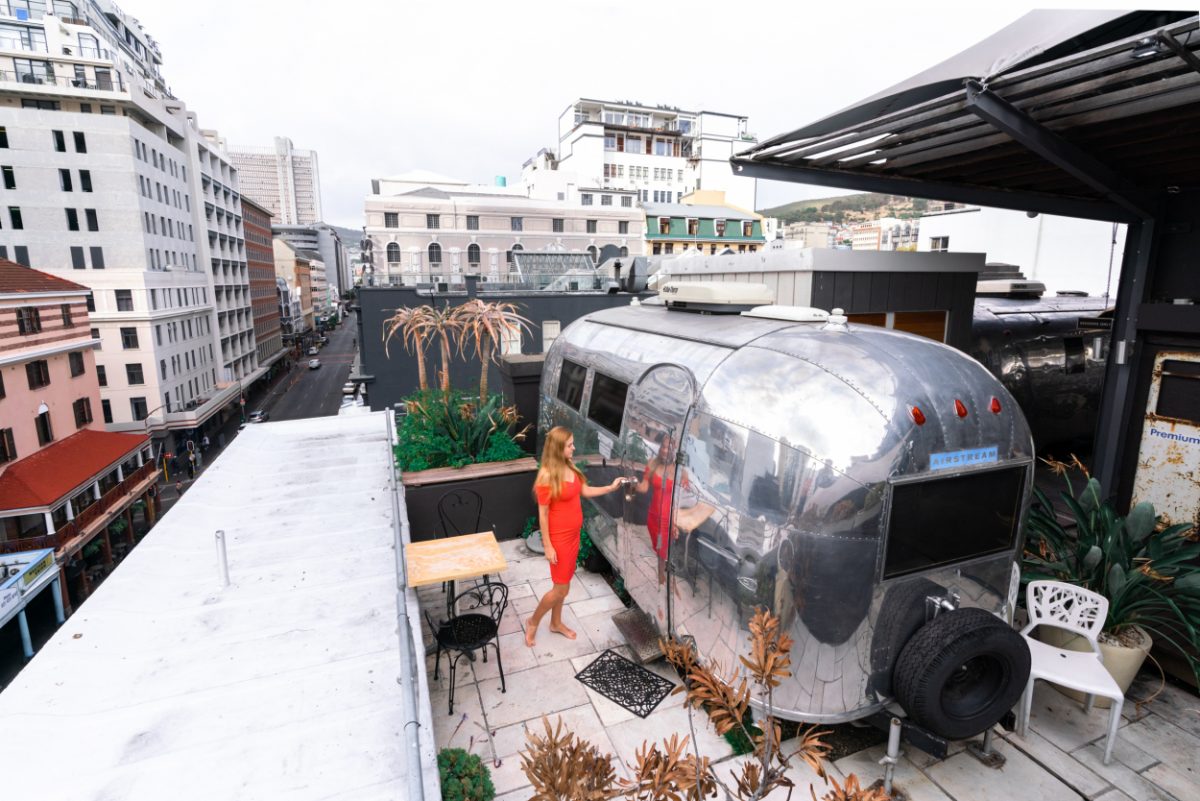 ---
2. Hike to the Abandoned Zoo
Formerly the Groote Schuur Zoo, the park today remains largely abandoned after its closure sometime in the 1970s. Located near the University of Cape Town, the entrance to 'the lost zoo' is quite easy to find and visit.
You can see all of the old animal exhibits that used to house a wide range of animals including lions, emus, crocodiles, and more.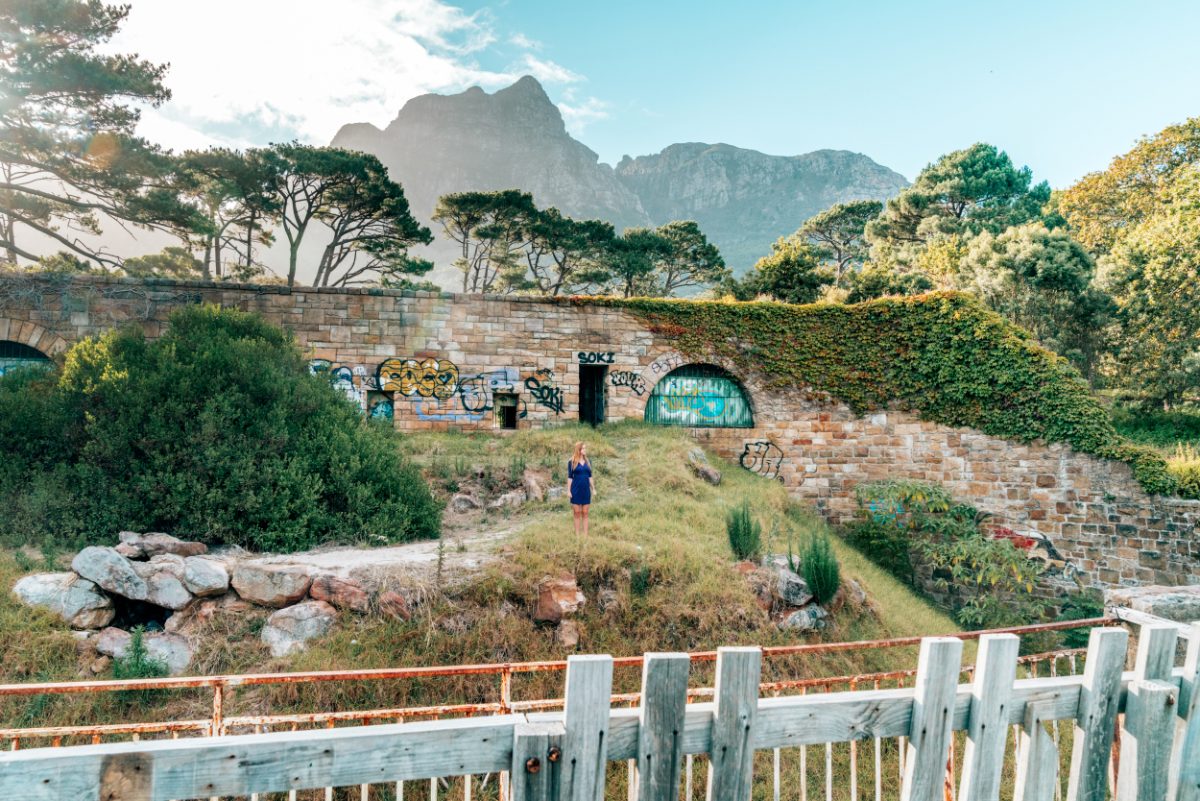 ---
3. Eat at Mzoli's Meat
Nothing says South Africa like a Sunday braai, and Mzoli's Meat is an establishment that comes from a humble background but if you visit it now you'll be met with food, service, and an ambiance that is internationally famous.
South Africa is well known for its exotic game meats, and anyone who visits will leave with the images and scents of the bustling steakhouses and their giant portions. If you're feeling curious and would like to sample some game meats, you'll have plenty of opportunities to do so.
Some of the popular local game meats delicacies include Ostrich, Springbok, Warthog, Impala, just to name a few. With mountains of smoking sausage, beef, and chicken and friendly faces all around, you're guaranteed to mingle with the locals and enjoy authentically cooked meats. It's become a popular hangout in Cape Town endorsed by famous faces such as TV chef Jamie Oliver.
It's a truly rustic experience at Mzoli's Meat, where you buy your meat from the butchery and take it to the grill to be cooked up in an incredible secret marinade. The space is usually packing with people, so you have to come early if you want a seat but many people are happy to stand and have a good time.
---
4. Visit Local Shebeen
If you don't know what a Shebeen is, it was traditionally an illicit bar or club run by strong entrepreneurial women that sold locally made alcohols and beers. These days you can visit legal Shebeens in Cape Town's townships, although they are much tamer than they were historical.
Although they are licensed by the government and do sell mainstream beers along with their homemade brews, they still retain a lot of the rustic charm and lively rhythms that made them such a prominent part of the culture and people's lives during a time where freedom was limited.
You can take an organized tour to take you to townships, but I honestly think it defeats the purpose as you'd be treated like a tourist from a giant tour bus (it's also slum tourism). Ask around locals to take to and take a train to somewhere they know. I had the most memorable experience doing it that way.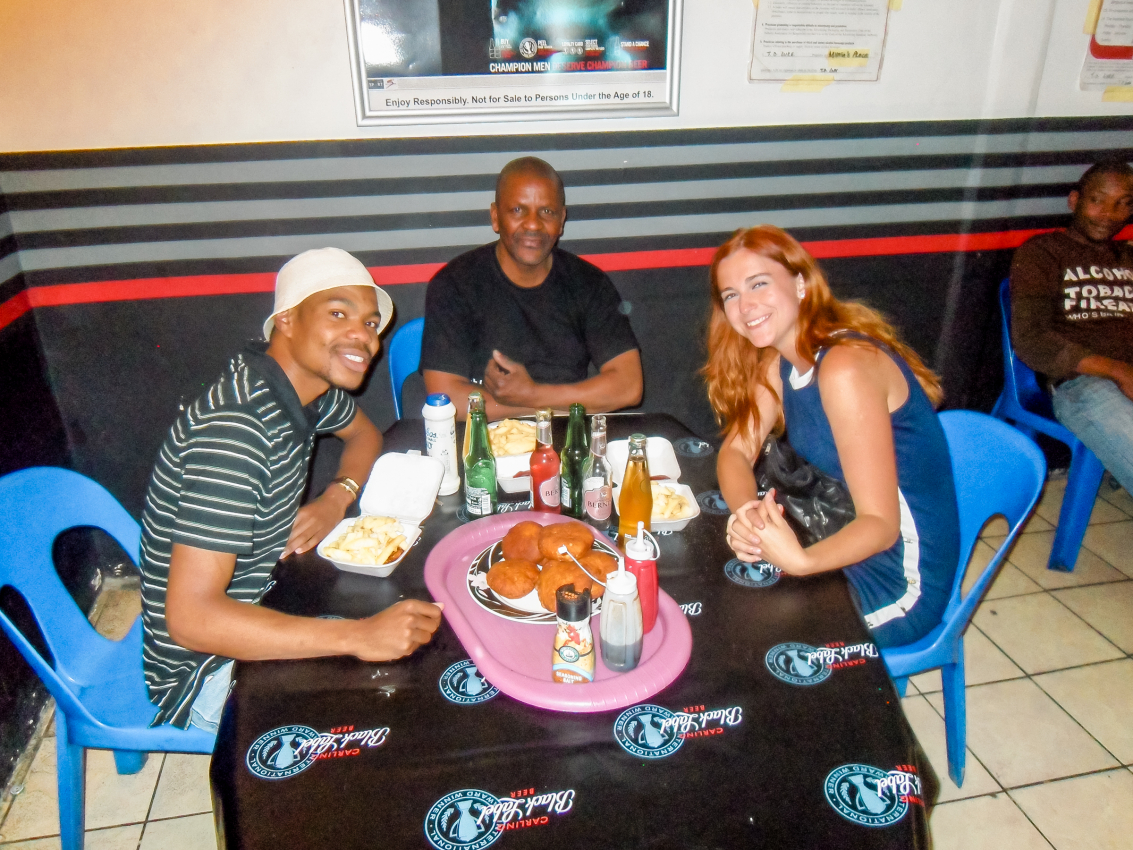 ---
5. Watch Sunset at Tide Pools
There are around nineteen different Tide Pools in Cape Town for you to visit on a hotter summer day to just relax and take in one of those breathtaking African sunsets. They're safe from strong waves and anything dangerous like sharks which makes them perfect for the whole family.
Most of them are easily accessible off the main road. They also have plenty of space all around to have braais and picnics, as well as having lots of natural sights to see and things to do.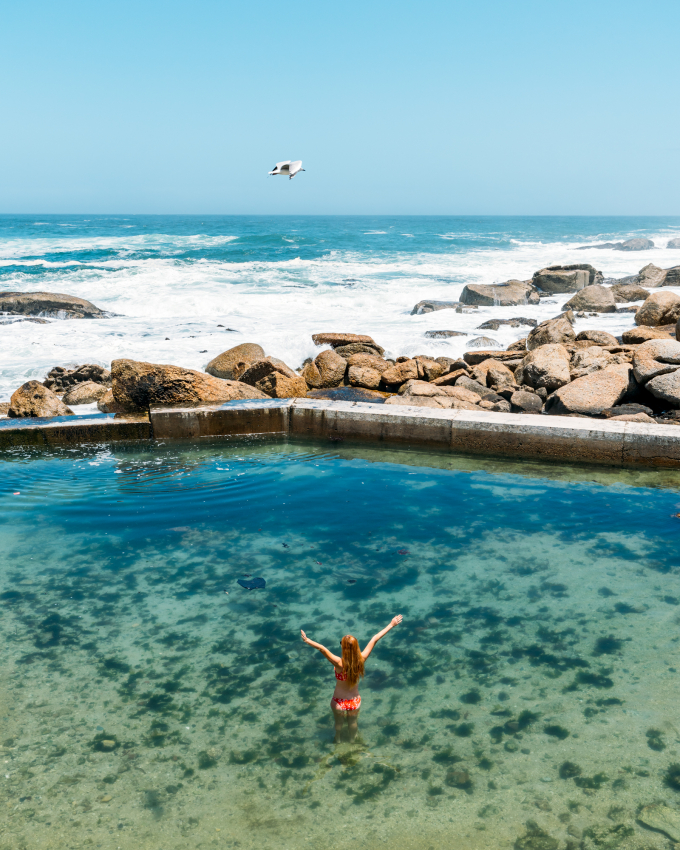 ---
6. Greet Mr. Brown the Seal
Mr Brown the seal is Houl Bay's friendly resident seal. He's a free, wild seal that befriended local fishermen and now comes to shore when he feels like it or if he's in the mood for a snack. You might have to wait a while if you really want to see him, I waited for him for an hour!
Do beware for safety reasons not to approach all random seals. We know that Mr Brown is friendly (although he can get excited and chase you around!) but most seals are not.
---
7. Go To a Local Cinema
You might have heard Gran & Gramps reminisce about their back-in-the-day trips to the bioscope. Now, you can relive their nostalgia in what is arguably the coolest, most unique and independent art-repertory cinema in South Africa. The curiously named Labia Theatre on Orange Street is where you can still sit on the terrace and sip a drink from the licensed bar or take it into the cinema and enjoy whilst watching your movie.
The building on Orange Street was opened by Princess Labia in May 1949 as a theatre for the staging of live performances. Nowadays, it's an old-fashioned movie house attracting lovebirds and hipsters for its retro décor and the chance to take in a movie that's slightly more affordable than the prices you'll pay at the commercial cinemas. Visit their website for their popular movie ticket and meal combos.
---
8. Meet Pigcasso
Not only is this pig the cutest fat pig you'll ever see but she is also the world's only painting pig! You can meet Pigcasso at the Farm Sanctuary in Franschhoek just outside of Cape Town, where she lives happily after being saved from a slaughterhouse in 2016. Her paintings are sold all over the world and she is changing the way the world thinks about farm animals and the agricultural industry.