Why would anyone want to live in Mumbai? To be honest, living in Mumbai is both a curse and a blessing.
On the one hand you have to deal with the hordes of people on the streets, but on the other, you also have friendly and helpful locals and people who smile at you on the street for no reason.
A home to Indians from all walks of life, the city has an amazing multi-cultural vibe, a thriving nightlife scene, budget-friendly stores, and access to food from a range of cultures.
Here's more about life in Mumbai and what it's like from a local's eyes.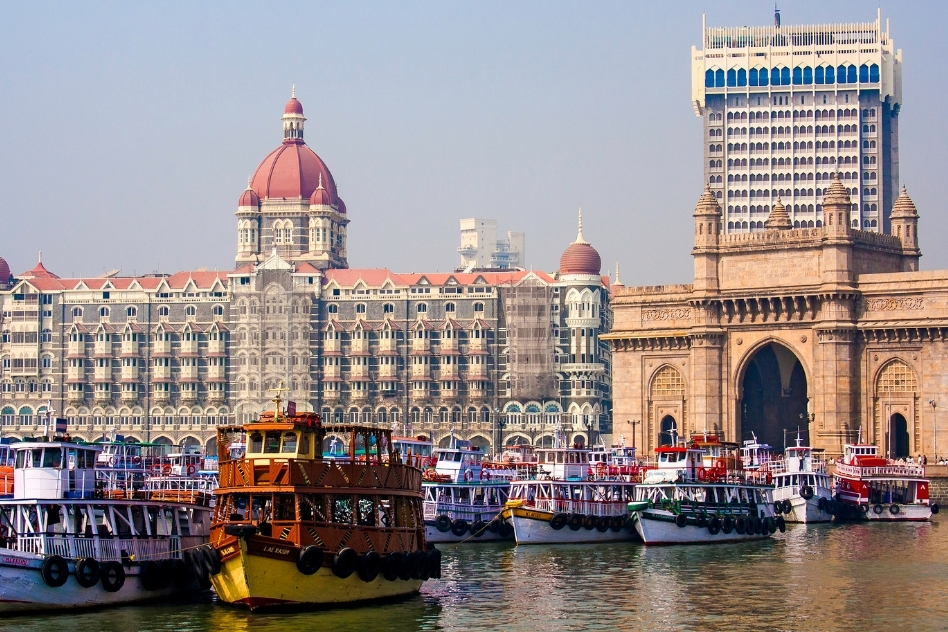 Weather in Mumbai
The Indian Meteorological Department has classified four main seasons in India – Winter, Summer or Pre-monsoon, Monsoon, Autumn or Post-monsoon, – but it sometimes feels like just three with a bit of variation.
Winter lasts from December through February with end-December to mid-Jan being the coldest, but it rarely dips below 50 °F (10 °C). For real winter weather, head to the Northern States of India, where you'll find snowy mountains and sometimes even get to stay in igloos.
Summer is really hot with temperatures in May averaging around 86 to 95 °F (30 to 35 °C) and the maximum ever recorded being 105 °F (40.6 °C) in 1955. Be sure to carry water around with you from March through May so you don't suffer from a heat stroke.
Of course, if you're traveling around by car or taxi cab instead of local transport you have the benefits of air conditioning.
You might want to stock up on your Climacool tops because with the humidity ranging from 60% to 89%, it's sweaty throughout the year.
The rainy season or monsoon comes in June and lasts till September. Some days you'll enjoy the light drizzle on your umbrella, and on others, you'll be wading through water in some parts of the city.
Try to find a place to stay in the high lying areas, because if you're in the low lying areas, you might suffer from waterlogging like the of the neighborhood. The average annual rainfall is 212 cm so it gets pretty wet, but it's also the perfect reason to enjoy some hot chai and warm pakodas!
The post-monsoon seasons of October and November are almost like autumn. You'll see leaves turn yellow and fall from trees, but then again from only some of the trees. So the weather feels really mixed up, but it's fun!
Cost Of Living In Mumbai, India
Rental Cost
The cost of living in the financial capital of India varies widely. For example, let's take the rental cost of an average 1-bedroom apartment.
In the Western suburbs where we middle classes live, you can easily get a 1-bedroom on rent from INR 10,000 ($140) to INR 40,000 ($540).
The prime areas of South Bombay, or SoBo as it's called, is where the elite live, or many of the MNCs are based, and rent can really shoot up. Prices range anywhere from INR 50,000 ($650) to 5 times that or more.
In the hip Bandra area where all the happening crowd lives, the prices for the same 1-bedroom can range from INR 30,000 ($400) to INR 1,00,000 ($1400). When we Mumbaiites refer to the happening crowd, we're talking about the actors, singers, and other rich and famous citizens of India.
There are a number of popular sites that cater to home rentals in India – Magicbricks, Nobroker, 99Acres, Housing, and more. They also have some smaller sections for paying guests. Just make sure to physically verify the properties before signing or paying for anything. You know, corruption and all!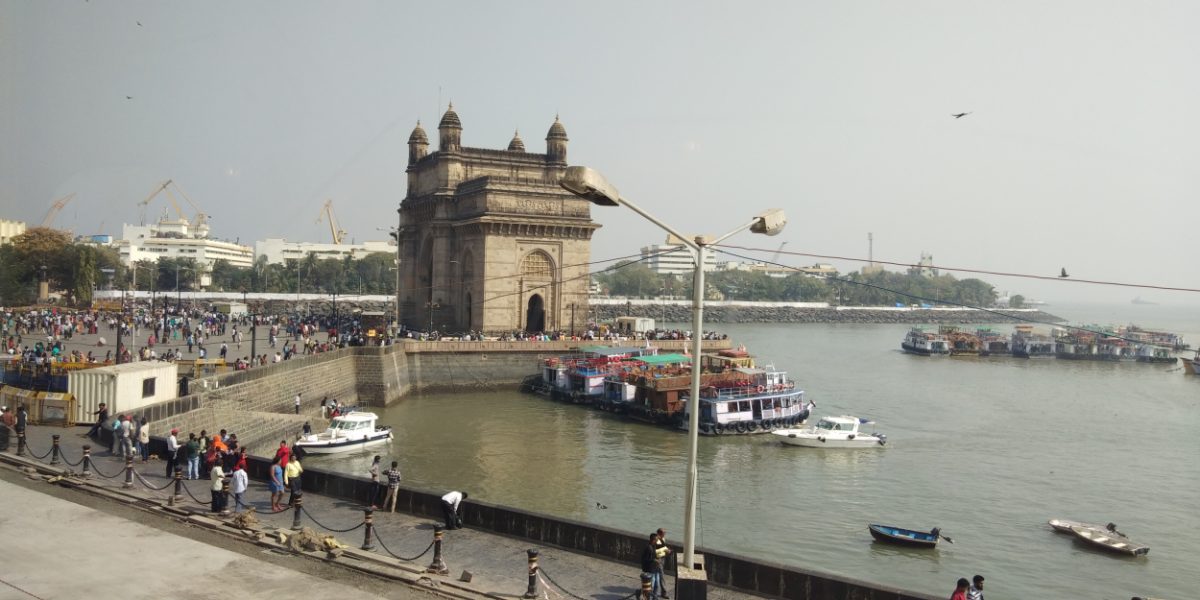 Where to Stay in Mumbai While You Look For Accommodation
Since you're not going straight to your rental apartment from the airport, you'll need to find a place to stay for the first few days or weeks.
Apart from Airbnb and popular plus safe hostels such as YMCA and YWCA, you always have the choice to stay in local hotels that can range from budget-friendly to luxurious.
Budget-friendly Hotels & Hostels in Mumbai
There was a unique pod hotel in Andheri but it's been closed during the pandemic. We'll link back to it once it's open again. Till then these are a few budget-friendly hostels and hotels to stay at.
Hotel Suba Palace
This affordable hotel in Colaba is close to the Gateway of India, Jehangir Art Gallery, Prince of Wales Museum, Regal Cinema, Leopold's Cafe, and other icons of Mumbai.
Treebo Trend Bandra Apartments
Within 1 km walk from the shopping and eating destinations of Hill Road and Linking Road. Pocket-friendly if you're on a budget.
Rodas Eco Hotel
If you're visiting for work, this eco-hotel may be close to your place of business. It's also close to the Powai Lake that supplies water to Mumbai. (You're not allowed to swim in it though because of the crocodiles protecting the drinking water.)
Mid-range Hotels in Mumbai
Lemon Tree Premier, Mumbai Airport
This 4-star airport hotel is the perfect base to start your stay in Mumbai, especially if you get in on a red-eye flight. Awesome rooms and pool!
Residency Sarovar Portico
A contemporary hotel within driving distance of the popular shopping malls – Inorbit, Oberoi Mall, and Infinity. Also less than 20 km from Andheri and Bandra.
Fariyas Hotel Mumbai, Colaba
This Parsi Hotel with attentive and polite staff is within walking distance of the Gateway of India, Regal Cinema, and the famous Leopold's Cafe travel book fame – you know the world-famous novel Shantaram.
Luxurious Hotels in Mumbai
The Taj Mahal Palace Hotel
It doesn't get better than this! Built back in 1903 and overlooking the Arabian Sea, this iconic hotel features Indian-inspired décor and furnishings. It's also where the 'Who's Who' stay when they visit Mumbai.
The St. Regis Mumbai
If luxury had a name, it would be St. Regis. This hotel next to the Palladium mall offers lavish suites and rooms, as well as a butler service for those so inclined.
Residences For Rent In Mumbai
Marriott Executive Apartment – Lakeside Chalet, Mumbai
For stays of shorter duration that are luxurious yet independent, these apartments near Powai Lake with mountain views are simply perfect!
Grand Residency Hotel & Serviced Apartments
For a 3-star rated hotel that actually fares a lot better, stay at the Grand Residency Hotel on Waterfield Road in Bandra. The cozy studios and apartments are close to the shopping areas of Hill Road, Linking Road, and within walking distance of many popular cafes and restaurants.
Groceries
Groceries are another expense you'll have to factor in, but this is lighter on the pocket. Tap water is safe for drinking, but if you wanted to buy bottled water, it'd be INR 30 ($.40). A local beer averages around INR 150 ($2), and wine averages around INR 700 ($10).
Meats cost about INR 500 ($7.5) and chicken is INR 200 ($2.5) a kg.
For fruits and vegetables, you have the option of buying from the big chain stores such as D-Mart, BigBasket, Amazon, and others that also offer home delivery. Or you can head to the local market and buy it straight from local vendors. They always increase their prices first and then haggle, so the key here is bargaining.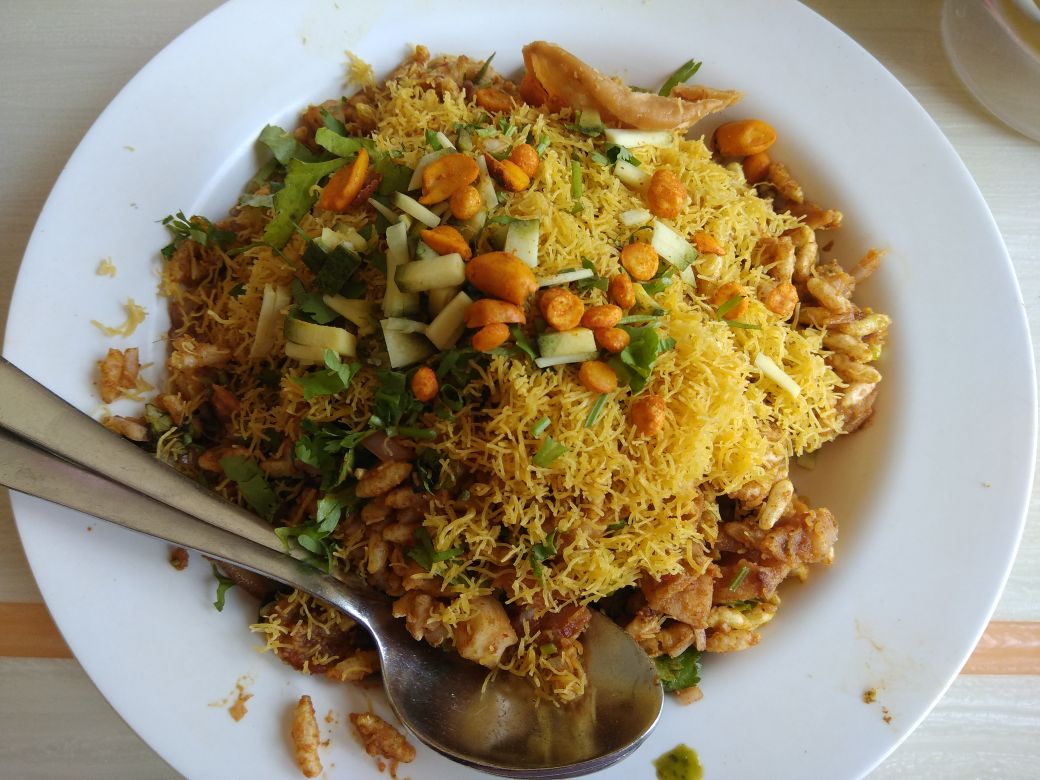 Ordering Out, Takeaways, Or Eating At Restaurants
Like everything Indian, the cost of food varies a lot!
Expect to pay about INR 1500 ($20) for a meal for two at a regular restaurant. Of course, if you go to a luxurious 5-star, it can easily be ten times that amount.
On the other extreme, an inexpensive meal for two at the local 'dhabas', 'addas', or small restaurants serving different cuisines can cost only about INR 300 ($6). And you have a variety to choose from here – Punjabi, South Indian, Chinese, Maharashtrian, Rajasthani, Mughlai, and more.
And then there are the street food stalls. Grab a vada pav for INR 10 (Yep, less than 20 cents), or an idli sambar for INR 25 ($0.35), or the famous Bombay toast sandwich for INR 30 ($0.40).
Don't forget the 'Sweets and Farsan' stores, as they're called. Enter one and you might leave with a dozen boxes. The desserts are so varied, it's difficult to choose just one. From gulab jamuns to kaju katli, from kopra pak to phirni, from doodhi halwa to mysore pak, there's more variety than you can imagine.
Entertainment and Connectivity
If you plan on staying for long, it's best to get a local SIM in Mumbai. The main providers in Mumbai are Vodafone Vi, Reliance Jio, and Airtel. Prices start at around INR 400 ($5.5) a month with data. The process of getting the SIM card might seem futile with the documents and verification required, but it's common practice.
Amazon Prime for videos costs INR 999 ($10) a year while Netflix is INR 8000 ($110) a year.
Television-wise, different parts of Mumbai are covered by different cable operators and you can pick from monthly or yearly plans. Cinema tickets vary from INR 150 ($2) to INR 1000 ($10) and more depending on the class of the cinema hall.
Expect to pay quite a bit for entrance to some of the better clubs and discos.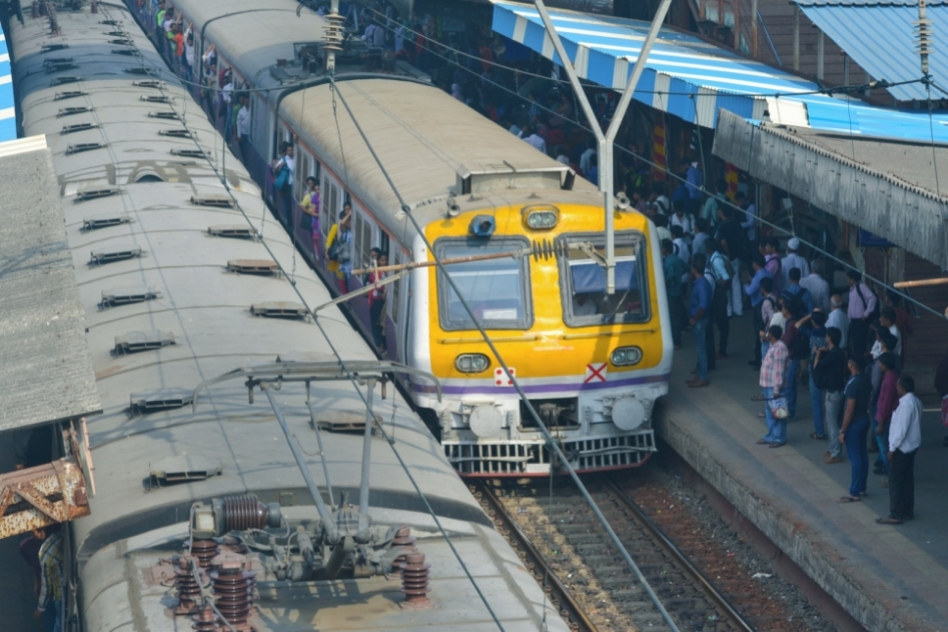 Visas to India
The type of visa you can get for travel to India depends on your country of origin and what you intend to do here. The Government of India's visa processing is all currently online.
Business visas allow you multiple entries over 5 years while employment visas allow multiple entries over the 1 year period.
If you're visiting as a tourist, you won't be allowed to work while in India. The tourist visas are suspended because of the pandemic, but will hopefully start again soon.
Another thing to remember is that all foreign nationals who have been issued a visa for more than 180 days need to be registered within 14 days of entering the country. The portal has more information!
How To Get Around Mumbai
The cost of transport in Mumbai is affordable too, and Mumbai has every means of transport needed.
The Brihanmumbai Electric Supply & Transport or BEST bus network as it's referred to plies different routes all over Mumbai. You can check for bus routes and fares here.
With local bus fares starting at INR 5 ($0.07) and train tickets starting at INR 10 ($0.14), it's really easy to get around Mumbai.
Affordable rickshaw rides start at INR 21 ($0.30) but rickshaws can only ply North of Bandra. Any area south of Bandra is monopolized by taxis.
And if you're not in the mood to travel around Mumbai while being shoulder-to-shoulder with other travelers, there's always the local yellow and black taxis with fares starting at INR 25 ($0.35). Just hail them right off the street and they're good to go!
If you'd prefer to book your ride in advance or online, there are always apps such as Uber or Ola.
And unless you've been to Mumbai before, it's best not to try renting a car and driving on your own. Hire a driver to guide you. It's said Mumbai's drivers are the worst! But then it's also said, if you can drive in Mumbai, you can drive anywhere in the world!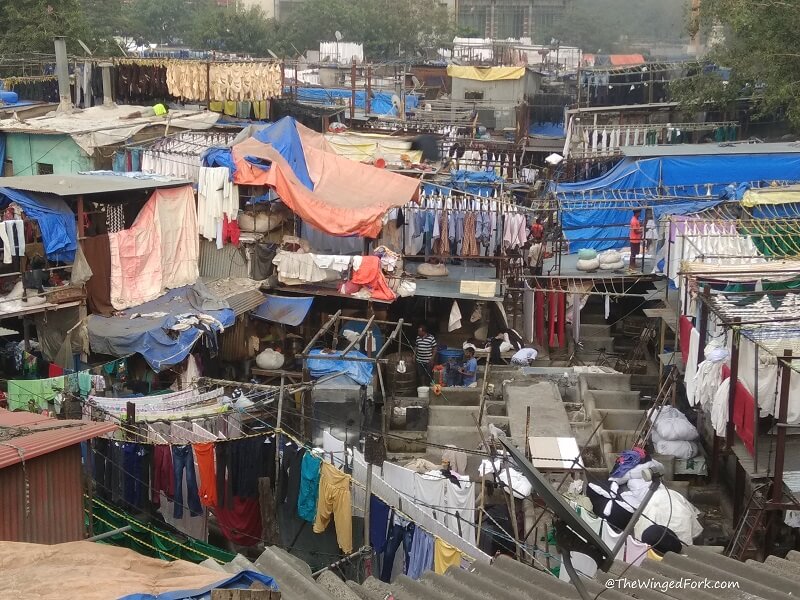 This post was written by Abby, an East Indian foodie and travel blogger from Bombay, India. She loves writing about her experiences with people and cultures, and especially sharing her unique take on traditional Indian and fusion recipes at Abby's Plate.