South Africa is one of my top 3 favorite countries in the world. I truly believe that this country can be anyone's favorite despite different preferences, as it can attract adventure seekers, luxury lovers as well as backpackers.
I used to live in Cape Town and traveled around South Africa extensively.
I suggest visiting South Africa for at least a month, because you don't want to be rushed or forced to skip some amazing activities on the way. However, if you don't have that much time off I prepared different itineraries
Here's what I propose for a 1 to a 2-week itinerary for South Africa, starting in Johannesburg and ending in Cape Town.
Ultimate South Africa Road Trip Itinerary
This 2-week South Africa itinerary starts in Johannesburg and ends in Cape Town. It includes the most photogenic places in South Africa safari and wine route.
I recommend that you catch a domestic flight to Port Elizabeth pick up your rental car there. Alternatively, you can take an overnight bus from Johannesburg (I've done it and it's perfectly safe).
Best cheapest domestic airlines in South Africa are Mango and Kulula. You can also use their national airlines South African Airways, but you'll spend more.
IMPORTANT: Car rental reservation is a MUST in South Africa.

I've made a mistake of not pre-booking my car two occasions and had to reschedule my plans as no cars were available, even during South African winter.

DiscoverCars.com is a good website to find the best deals on different types of cars and providers.
---
SCROLL TO:
Day 1-2: Johannesburg
Day 3-5: Kruger National Park (safari)
Day 6: back to Johannesburg
Week 1 Itinerary: Garden Route
Day 1: Port Elizabeth
Day 2: Jeffreys Bay
Day 3-4: Nature's Valley
Day 5-6: Knysna / Plettenberg Bay
Day 7-8: Oudtshoorn
Week 2 Itinerary: Western Cape
Day 9: Route 62
Day 10-11: Stellenbosch
Day 12: Gaansbai & Simon's Town
Day 13: Hermanus
Day 14-15: Cape Town
---
Kruger National Park Safari
Johannesburg & Pretoria
Fly into Johannesburg, as flights will probably be the cheapest to Tambo International Airport. As you might have heard 'Joburg' isn't the safest place. I'd recommend renting a car at the airport if you're planning on driving to Kruger.
Alternatively, you can take a domestic flight to Nelspruit and pick up your rental car there.
Best Things to Do in Johannesburg
Visit Pretoria – Pretoria might not be the most glamorous capital city in the world. But you can learn a lot about the history of South Africa before heading east for a safari.
The Apartheid Museum – To learn about the history of the city and country.
Market on Main – If you want to stuff your face with delicious food.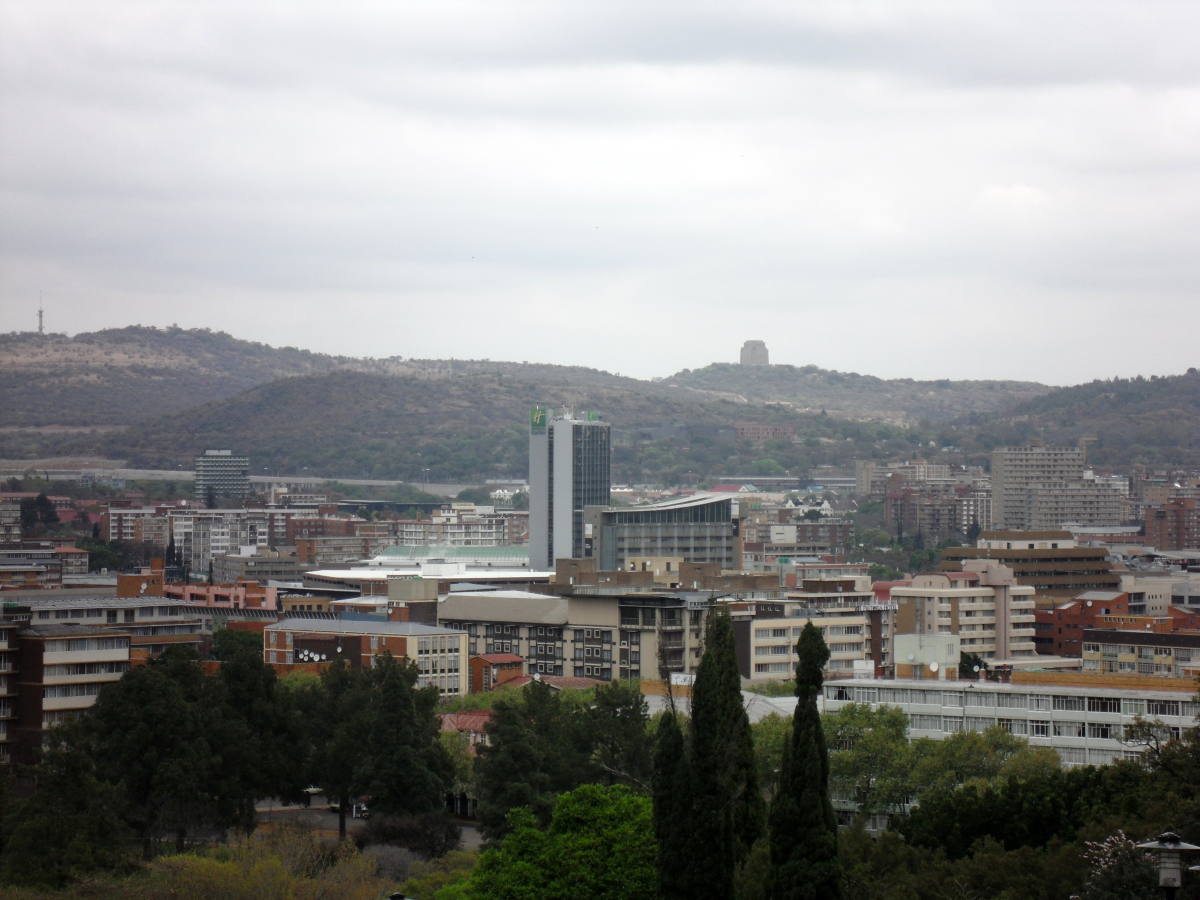 Accommodation in Johannesburg:
Hotel: Four Seasons Hotel The Westcliff
Guesthouse: Lucky Bean Guesthouse
Hostel: The Birches Backpacker Lodge
---
Kruger National Park
A trip to South Africa wouldn't have been completed without a proper safari and what's a better place to do it than Kruger National Park, one of Africa's largest game reserves.
Kruger is larger than the whole country of the Netherlands, so you need to really plan your trip over there in advance.
As I mentioned in another article you should take a look at what animals interest you, calculate how much time do you want to spend in the park and remember not to make my mistake: book your accommodation in advance. Camps do fill up in advance, whether you're booking a room or camping.
I suggest entering the park through Nelspruit or Crocodile Bridge and continuing your way up north inside the park, but the route is totally up to you.
Distance from Johannesburg Airport to Kruger National Park (Croc Bridge Entrance): 438 km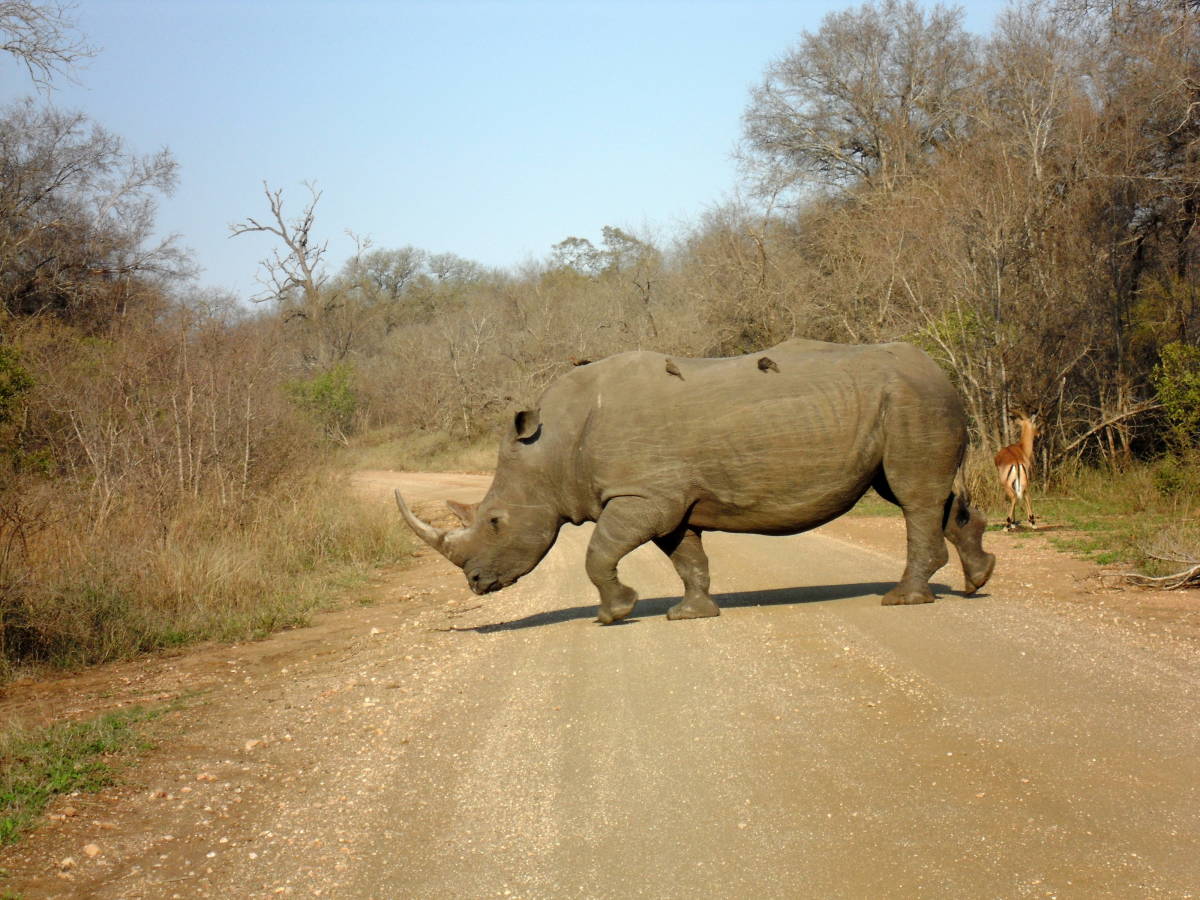 Duration: 4.5 – 5 hours
---
2 Weeks South Africa Itinerary: Part 1
Day 1: Port Elizabeth
Back in Pretoria, I'd recommend dropping the car off and hopping on a bus. South African buses are totally safe and comfy, so you don't have to worry about anything. I'd actually say that the bus was way more comfortable than an American Greyhound.
You can extend your trip by going to Durban first, or head straight to Port Elizabeth to start your Garden Route exploration straight away.
From Johannesburg, you can either take an overnight bus to Port Elizabeth, or a short domestic flight. You could drive all the way from Johannesburg, but it would take you about 11 hours.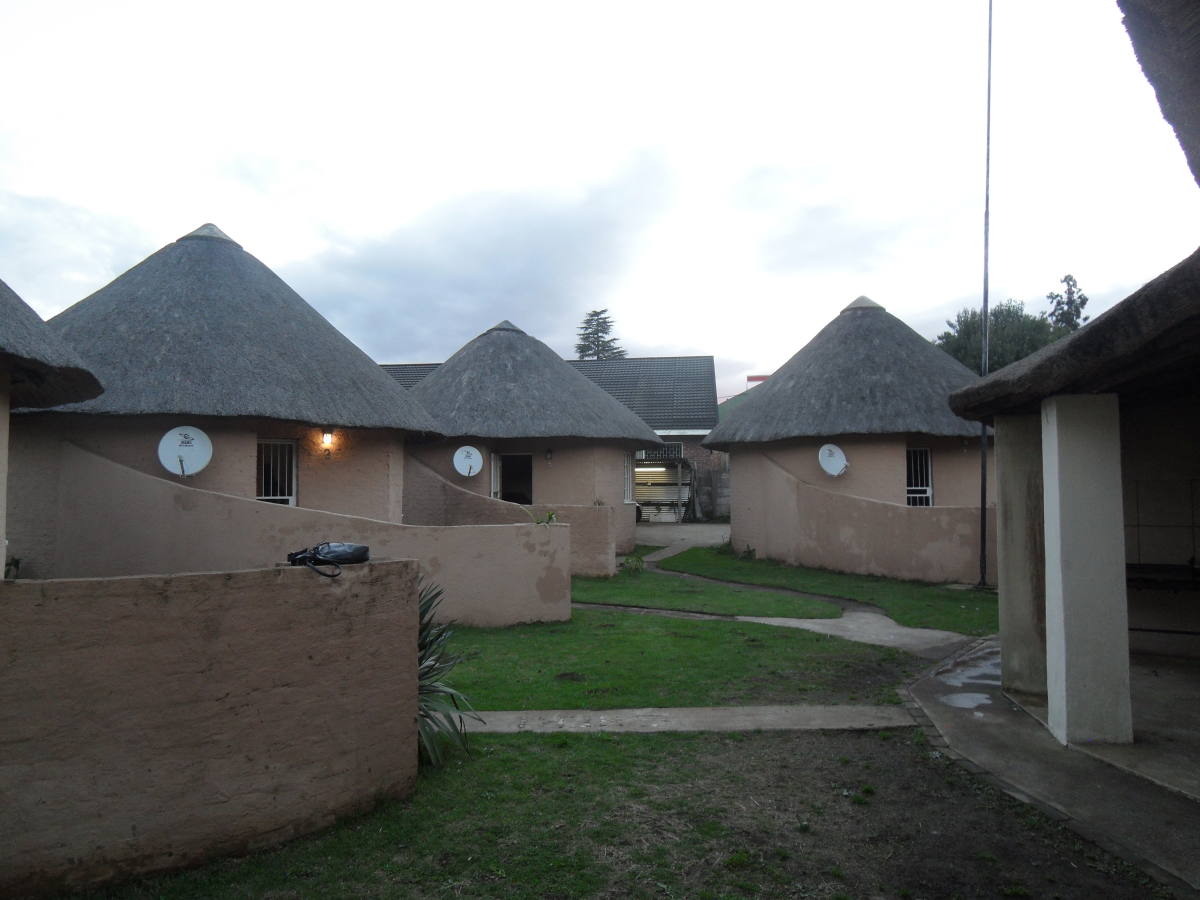 I don't recommend it unless you're planning on taking a short detour to Lesotho and spending a night there.
Things to Do in Port Elizabeth:
Addo Elephant Park – As the name indicates it's a wildlife park with elephants, definitely worth a visit if you didn't see enough of them at Kruger National Park.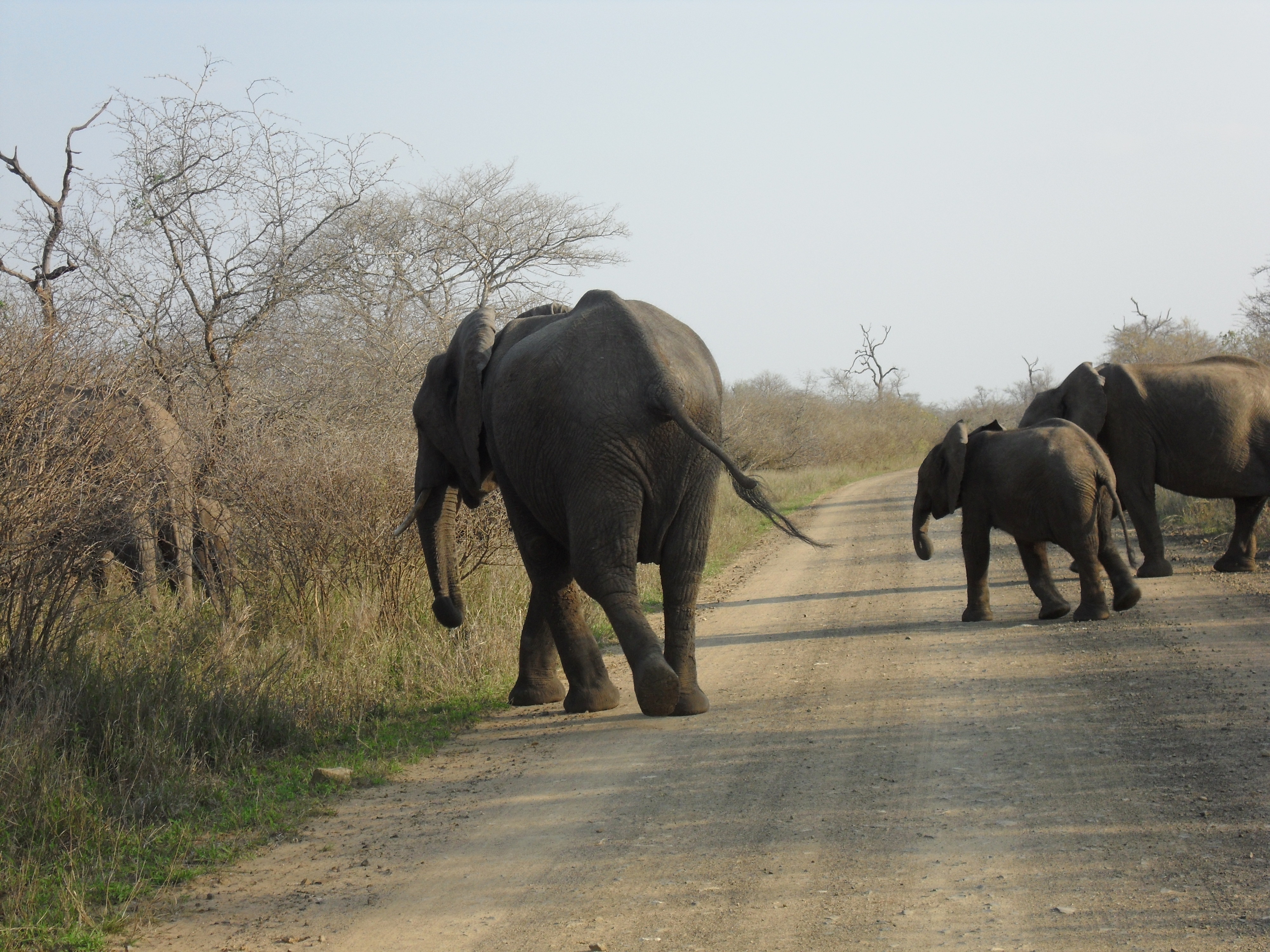 ---
Day 2: Jeffreys Bay
Jeffreys Bay is often a forgotten destination on the Garden Route. The small town of Jeffreys Bay is a nice base for 1 or 2 days to enjoy some sandboarding nearby or ride a horse on the beach.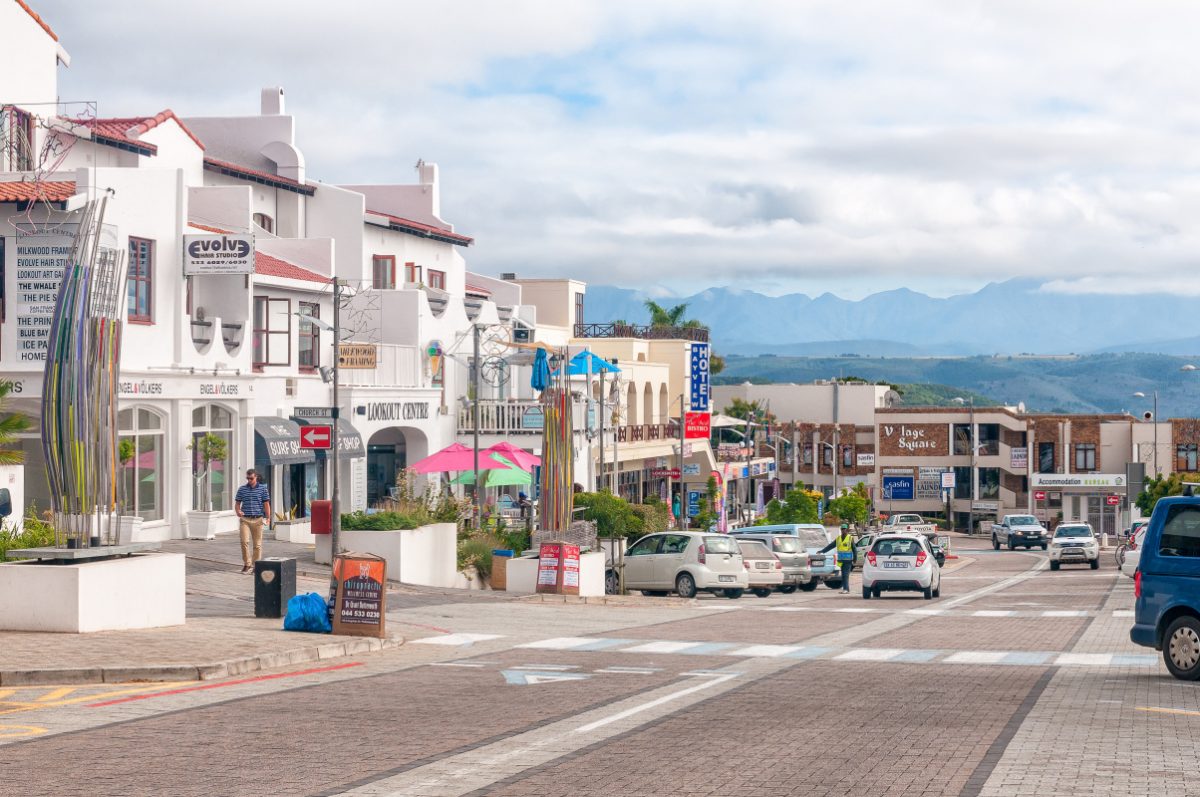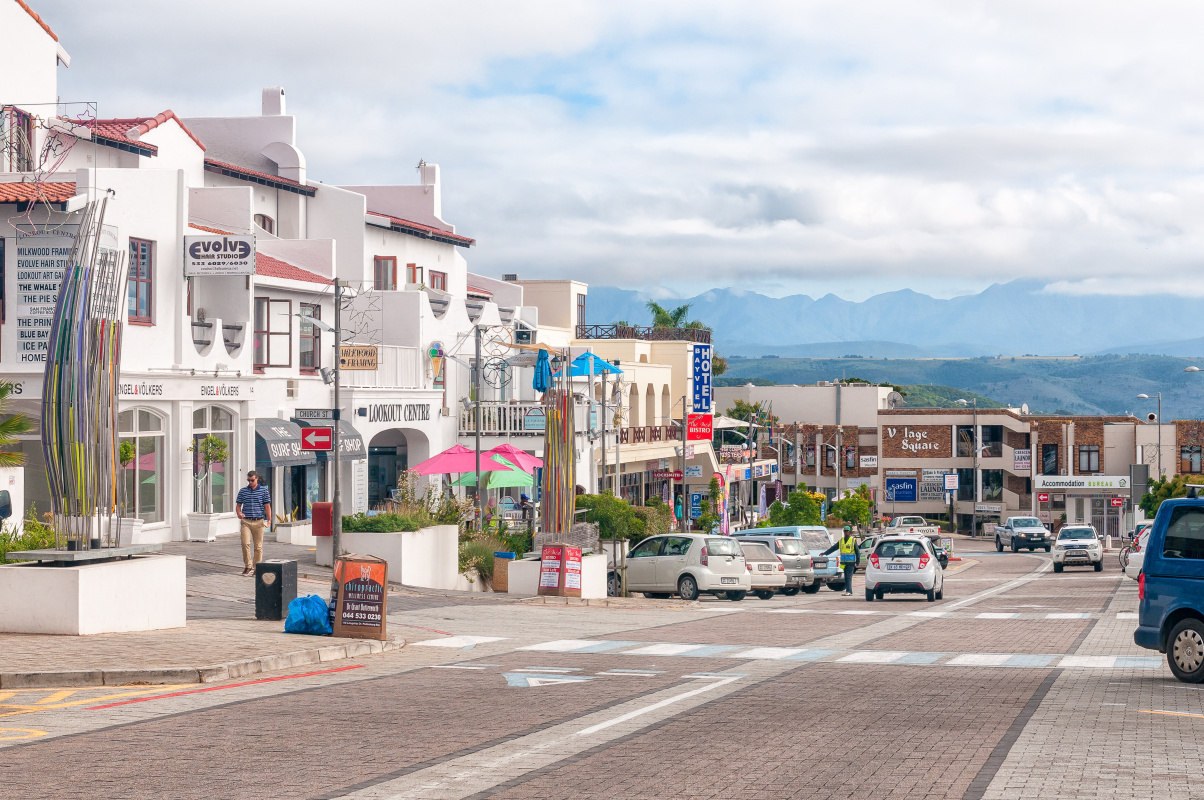 Things to Do in Jeffreys Bay:
Sandboarding
Horseriding
Surfing
Distance from Port Elizabeth to Jeffreys Bay: 78 km
Duration: 45 min
Accommodation in Jeffrey's Bay:
Hotel: Funky Town
Guesthouse: On the Beach Guesthouse & Apartments
Hostel: Island Vibe
---
Nature's Valley / Tsitsikamma National Park
A lot of people skip Nature's Valley when visiting the Garden Route. I'd say it's a must-do stop and I actually spent at least one night in one of the tiny bungalows in the forest.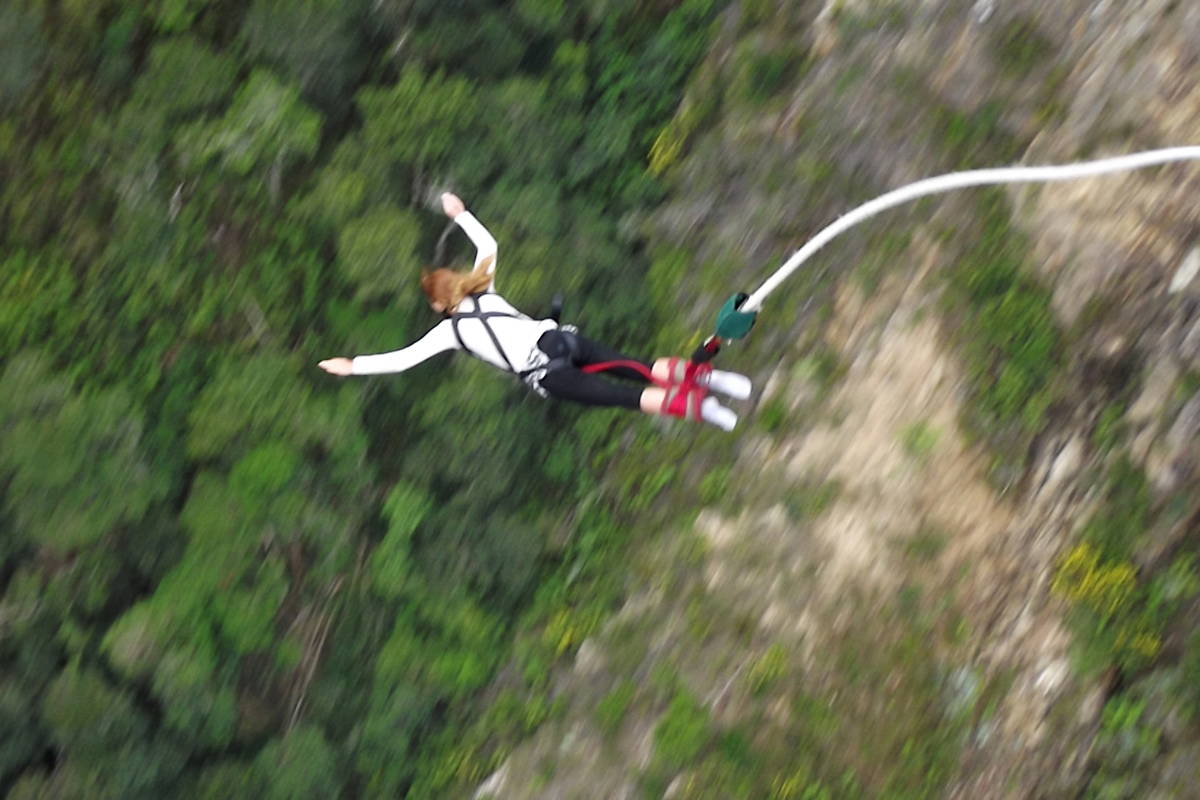 Nature Valley is also the spot to face adrenalin and hop off Bloukrans Bridge, the tallest bungy in the world (from the bridge). It's terrifying and I probably wouldn't bungee jump ever again, but to me, it was one of these once in a lifetime moments.
You also shouldn't forget to pay the Monkey Sanctuary a visit. I loved walking around the forest full of monkeys, lemurs, and other birds and watch them being fed.
You can't pet the monkeys as it's a nature reserve and they want the monkeys not to be disturbed, which makes me respect this place even more.
Distance from Jeffreys Bay to Nature's Valley: 138 km
Duration: 1.5 hour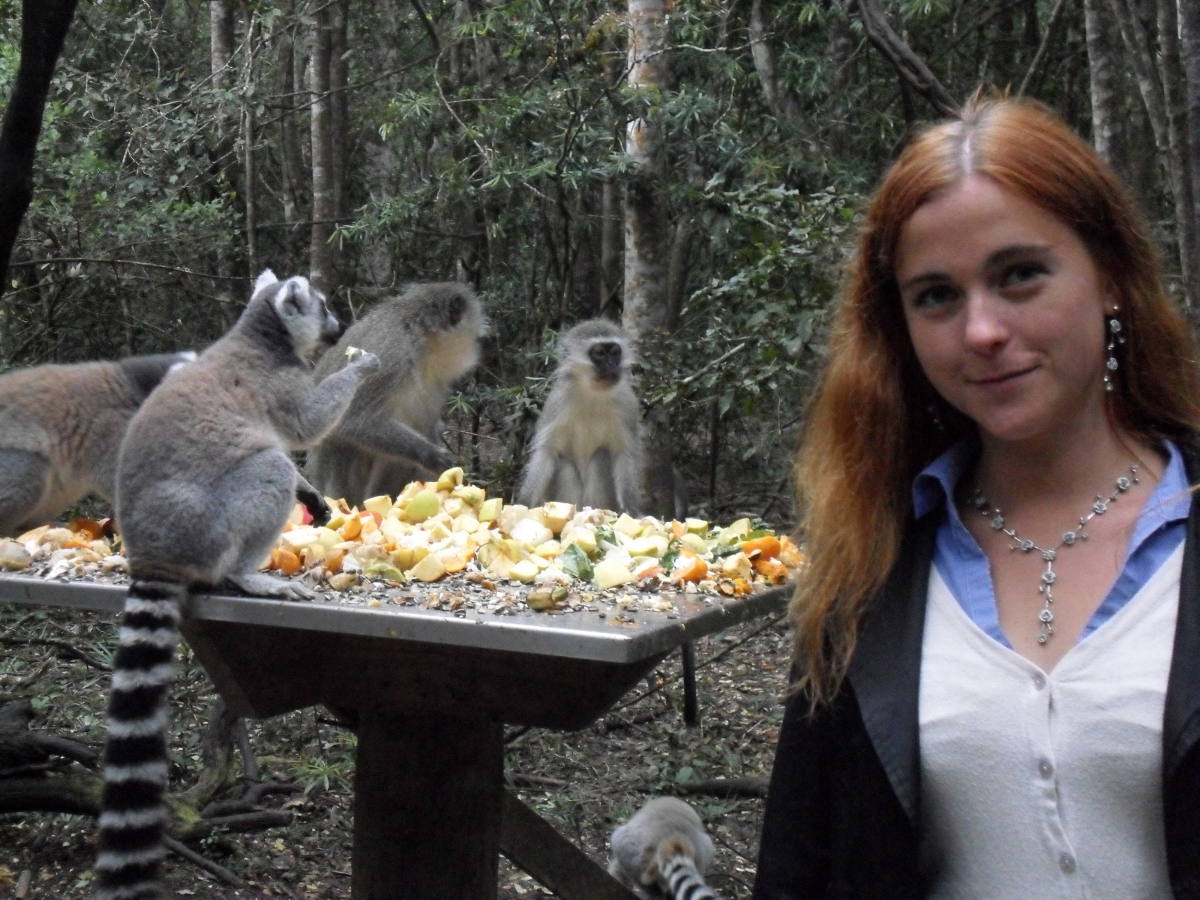 Accommodation options in Nature Valley:
Hotel: Trogon House and Forest Spa
Hostel: Tsitsikamma Backpackers
---
Day 3-4: Knysna
Knysna and Plettenberg Bay are probably my favorite place on the Garden Route. Knysna has a great animal sanctuary with extremely jaw-dropping coastal vistas and offers many great restaurants and little cafes. I planned on staying there for just 1 night and didn't want to leave even after 3 days.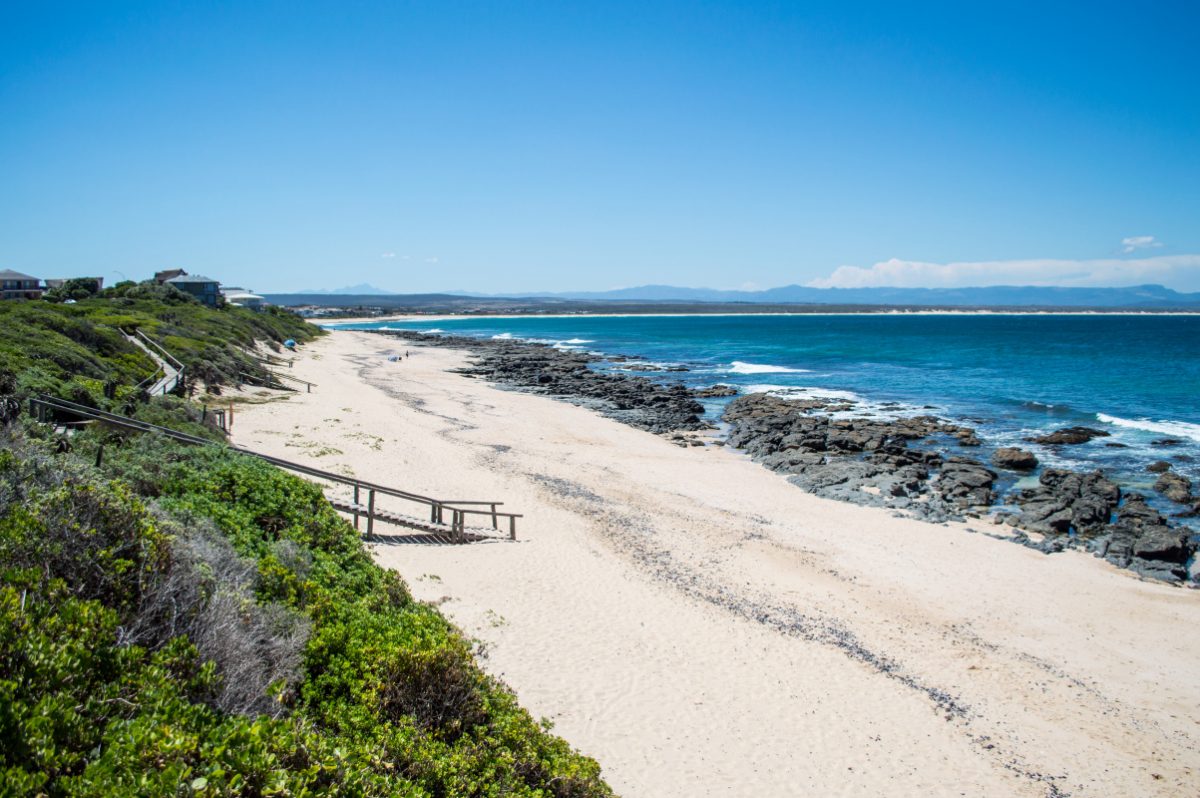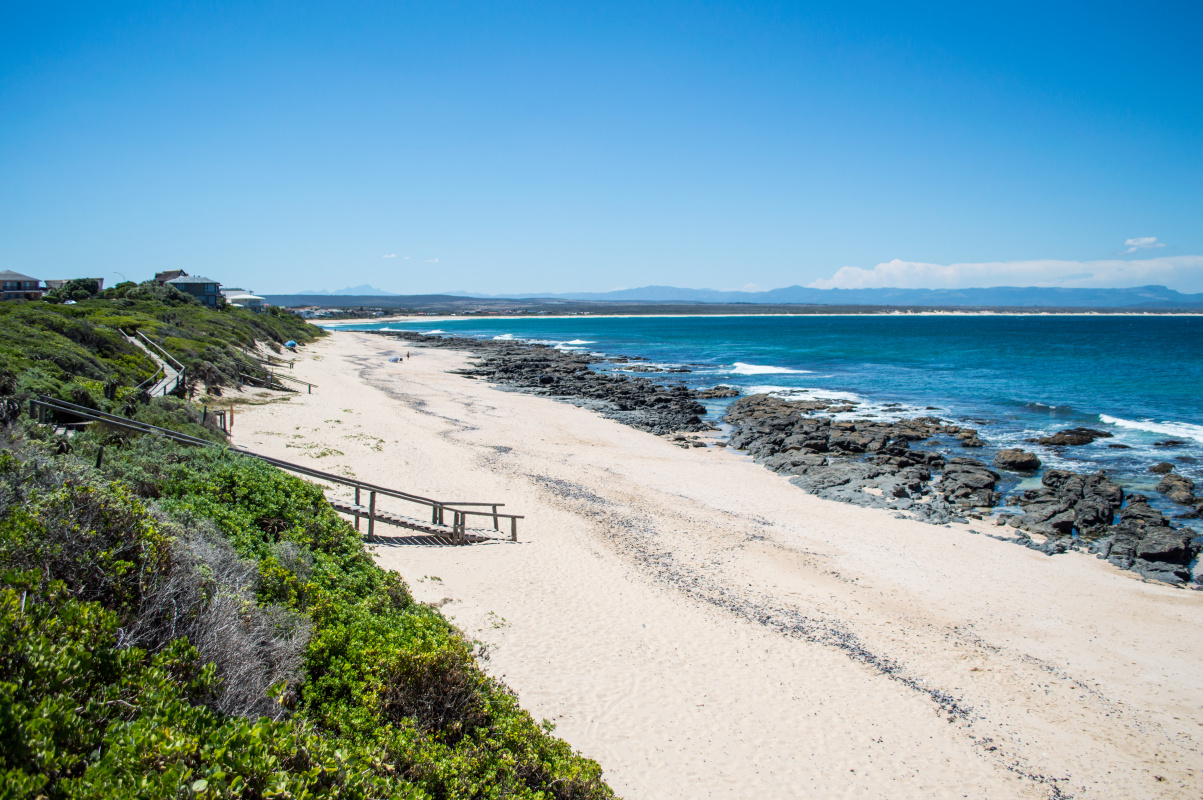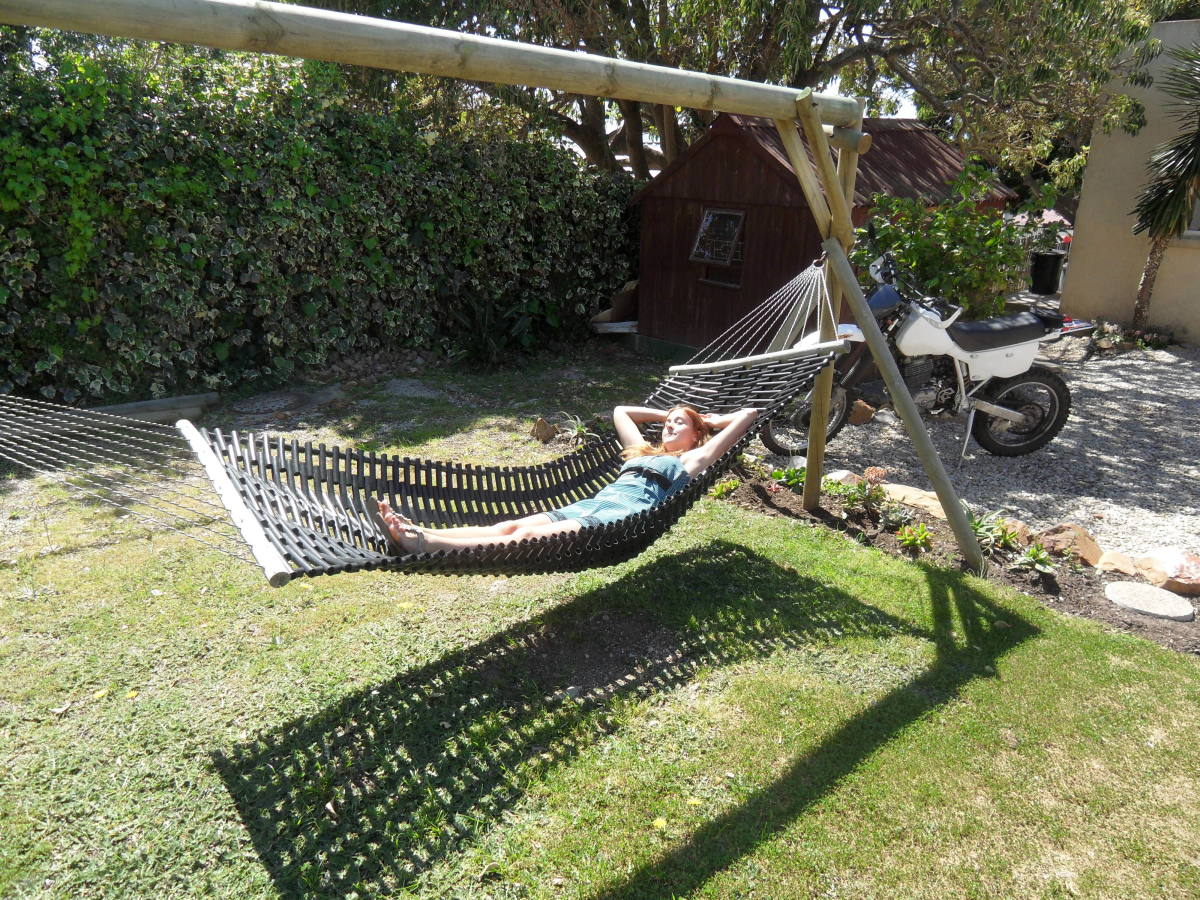 Distance from Nature's Valley to Knysna: 65 km
Duration: 55 min
Accommodation in Knysna:
Hotel: The Plettenberg Hotel
Hostel: Albergo for Backpackers (hammocks for everyone and free braai every night)
---
Day 7-8: Oudtshoorn
I spoke about Oudtshoorn before, as it's my favorite little town in South Africa. The world's capital of ostrich has a lot to offer. Starting from ostrich farms, caves and you can even swim with crocodiles there. I had a great time there, so don't skip Oudtshoorn!
Distance from Knysna to Oudtshoorn: 120 km
Duration: 1.5 hour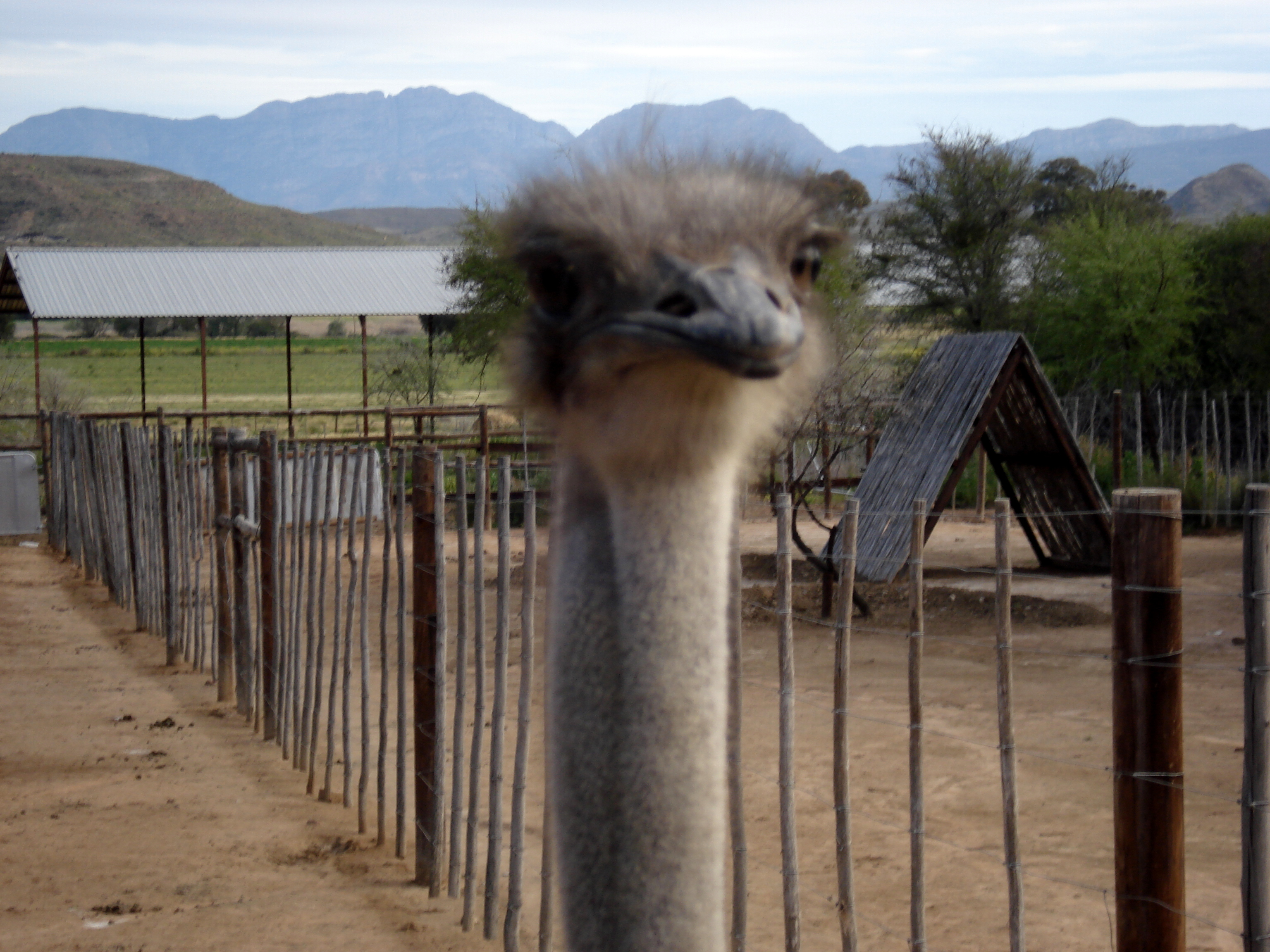 Accommodation in Oudtshoorn:
Hotel: Riverside Lodge
Guesthouse: Surval Boutique Olive Estate
B&B: Oasis Shanti Backpackers (awesome parties and ostrich egg for breakfast)
---
2 Weeks South Africa Itinerary: Part 2
Day 9: Ladismith & Route 62
Ladismith is a hidden gem, as I haven't heard about it anywhere and stumbled upon it by accident. Now I can share my secret with you. Together with my friend we wanted to drive down the Route 62 throughout the mountains all the way to Stellenbosch.
The road was almost completely empty as the majority of people choose to drive along the coast, so it makes the experience even more enjoyable. There were private game reserves on the way, lots of wineries and stunning mountains and as much as we enjoyed the view we also had to find a place to sleep.
Since we really wanted to stay at one of the wineries we randomly drove to Oaksrest Vineyard which turned out to be the best decision we took that day. For just 30 euros (I know, crazy!) we got to stay at a 5-bedroom house that had literally everything you can think of. Pool table, table tennis, board games, barbecue, literally everything you might need to have fun.
The guesthouse is run by an incredible family who gave us some wine, prepared a bbq for us and made our stay incredible. Do stay there if you're in the area, as this place just couldn't have been better!
Distance from Oudtshoorn to Ladismith: 110 km
Duration: 1.5 hour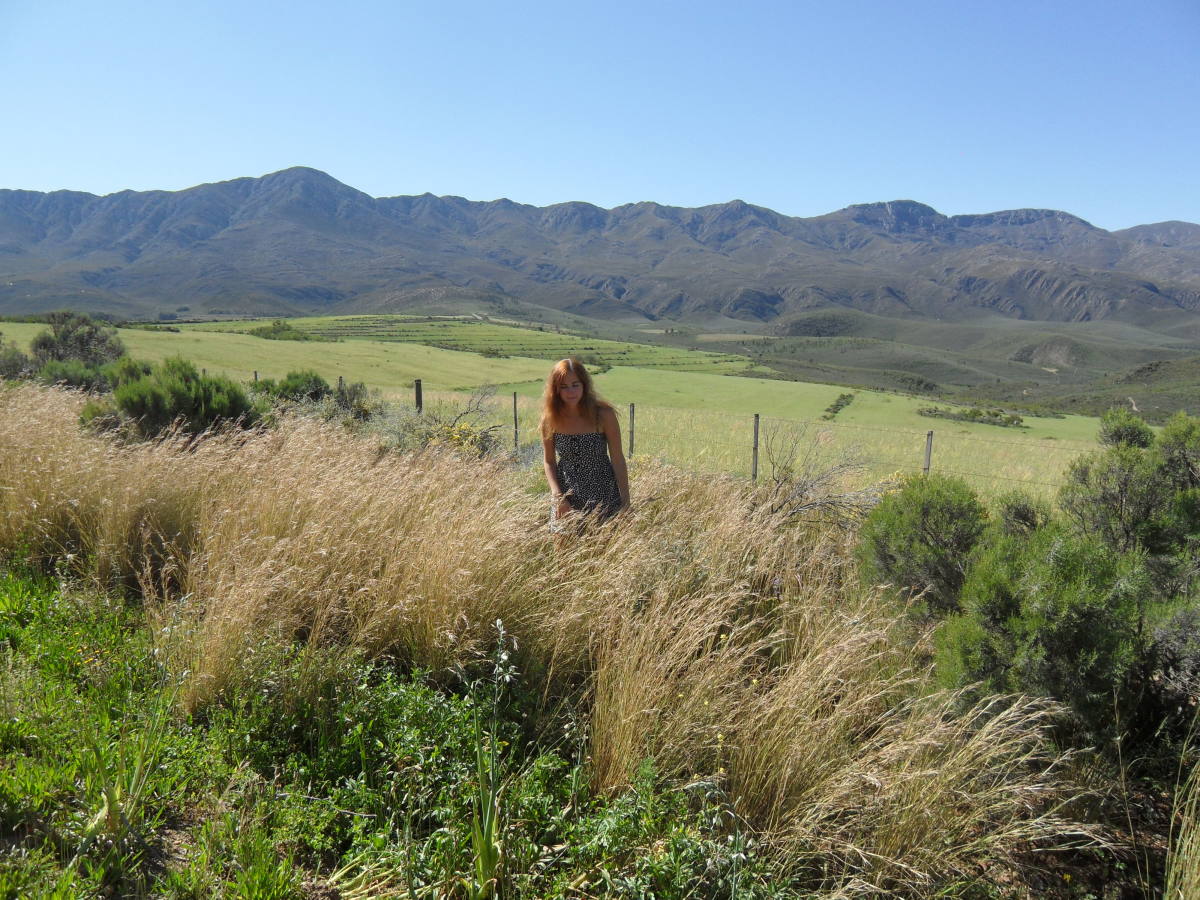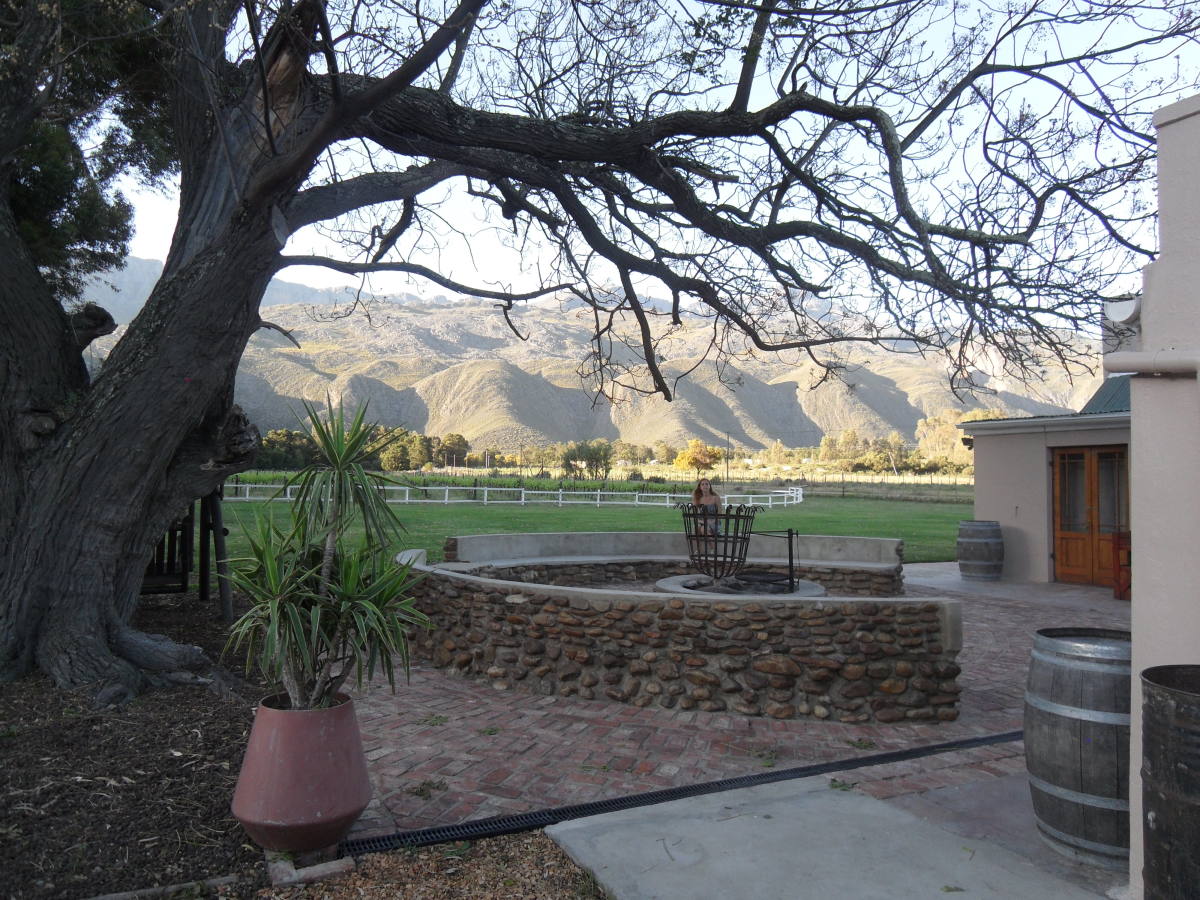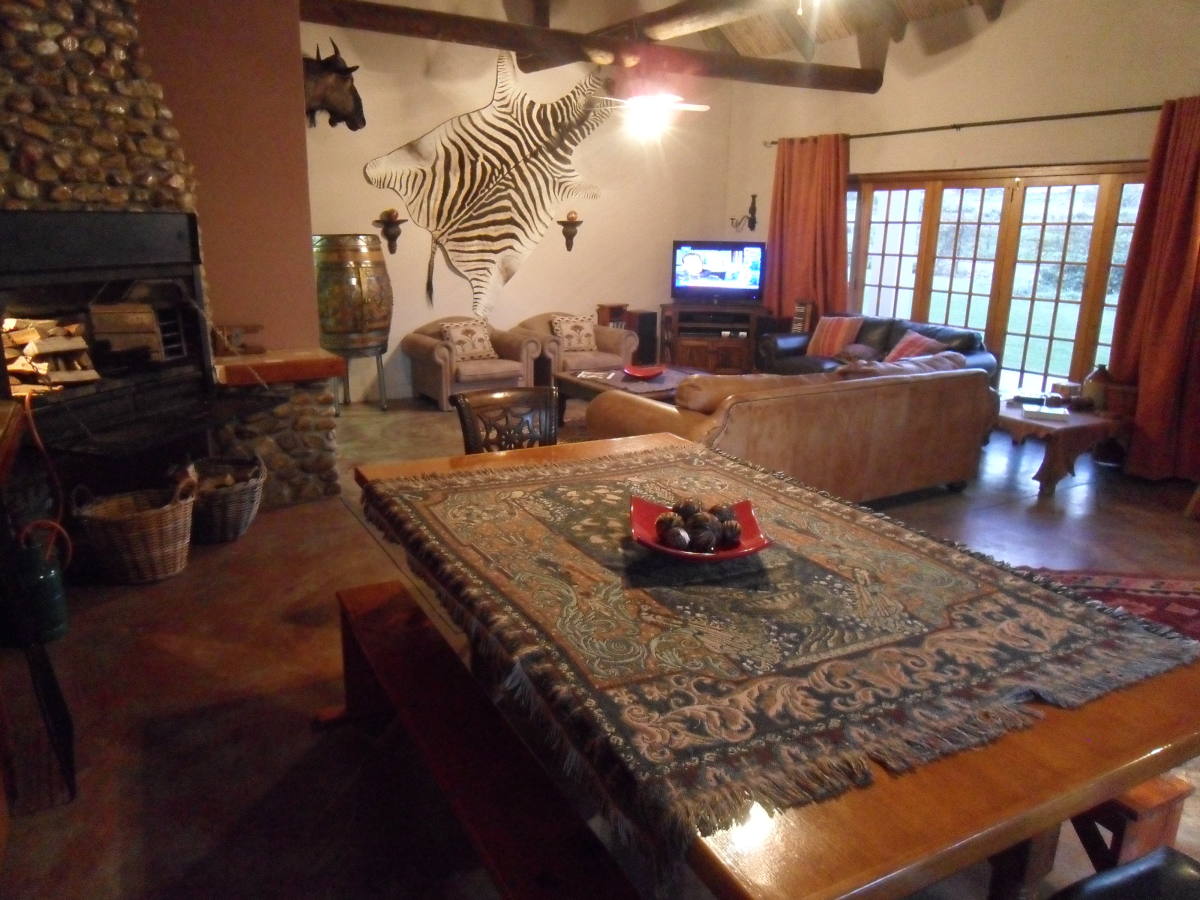 Accommodation in Ladismith:
Guesthouse/villa: Oakrest Vineyards
---
Day 10-11: Stellenbosch
Right before you head to Cape Town stop at Stellenbosch for some wine tasting. This friendly student town is surrounded by many wineries.
I personally recommend my favorite wine available in just a few spots – Blanc de Noir. It's a white wine that looks like a rose as it's colored with red grapes' skins. Yummy!
Distance from Ladismith to Stellenbosch: 110 km
Duration: 1.5 hour
Accommodation in Stellenbosch:
Hotel: Wild Mushroom Boutique Hotel
Guesthouse: Stables Lodge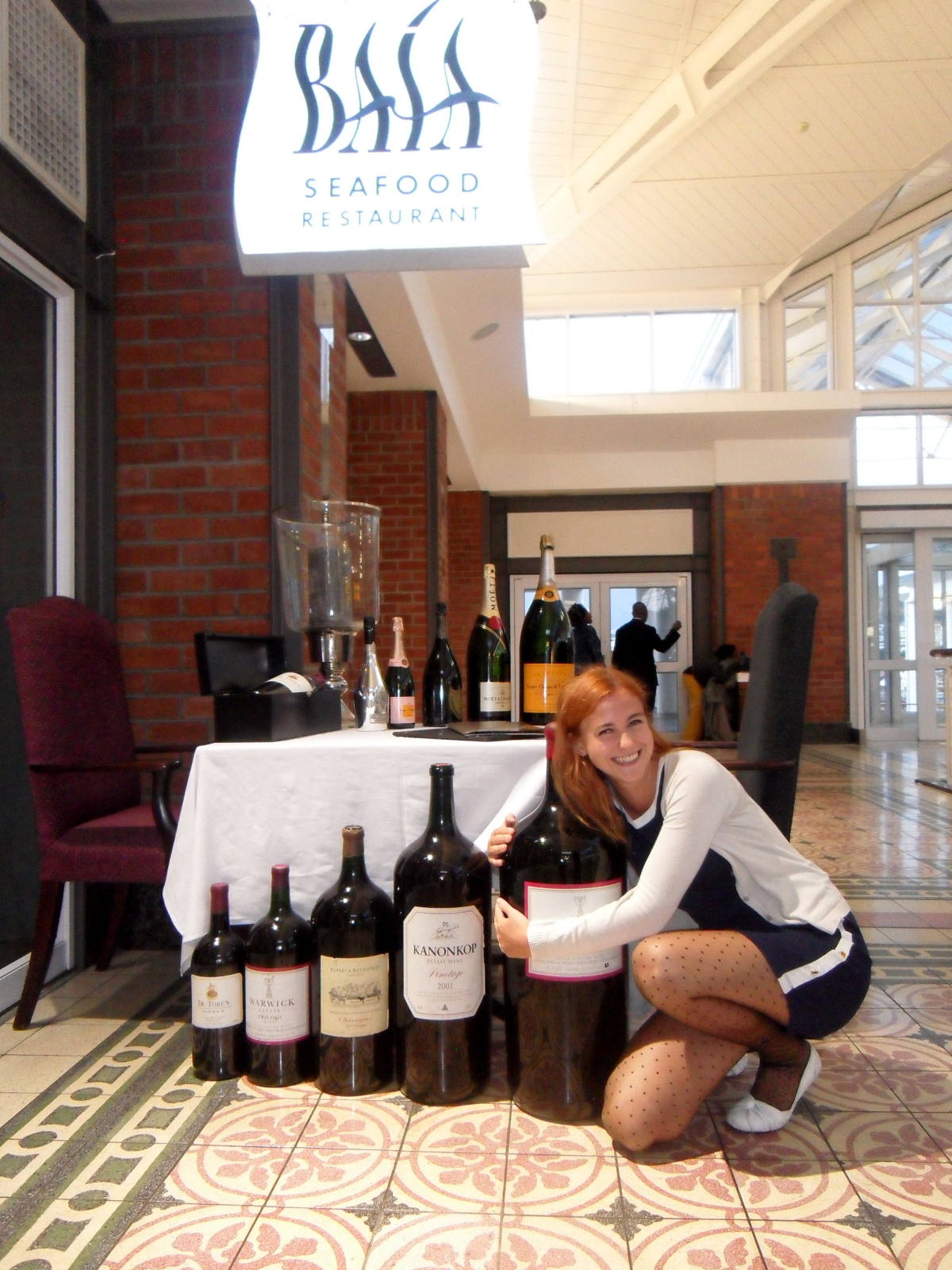 ---
Day 12: Gaansbai & Simon's Town
I recommend taking a day trip to Simon's Town to see a beach full of penguins! If you love wildlife as much as I do you'll be the happiest person on earth with these little cuties running around you.
If you're already in Simon's Town you can also set an excursion to Gansbaai to face the adrenaline and dive with great white sharks.
Distance from Stellenbosch to Gaansbai: 140 km
Duration: 2 hours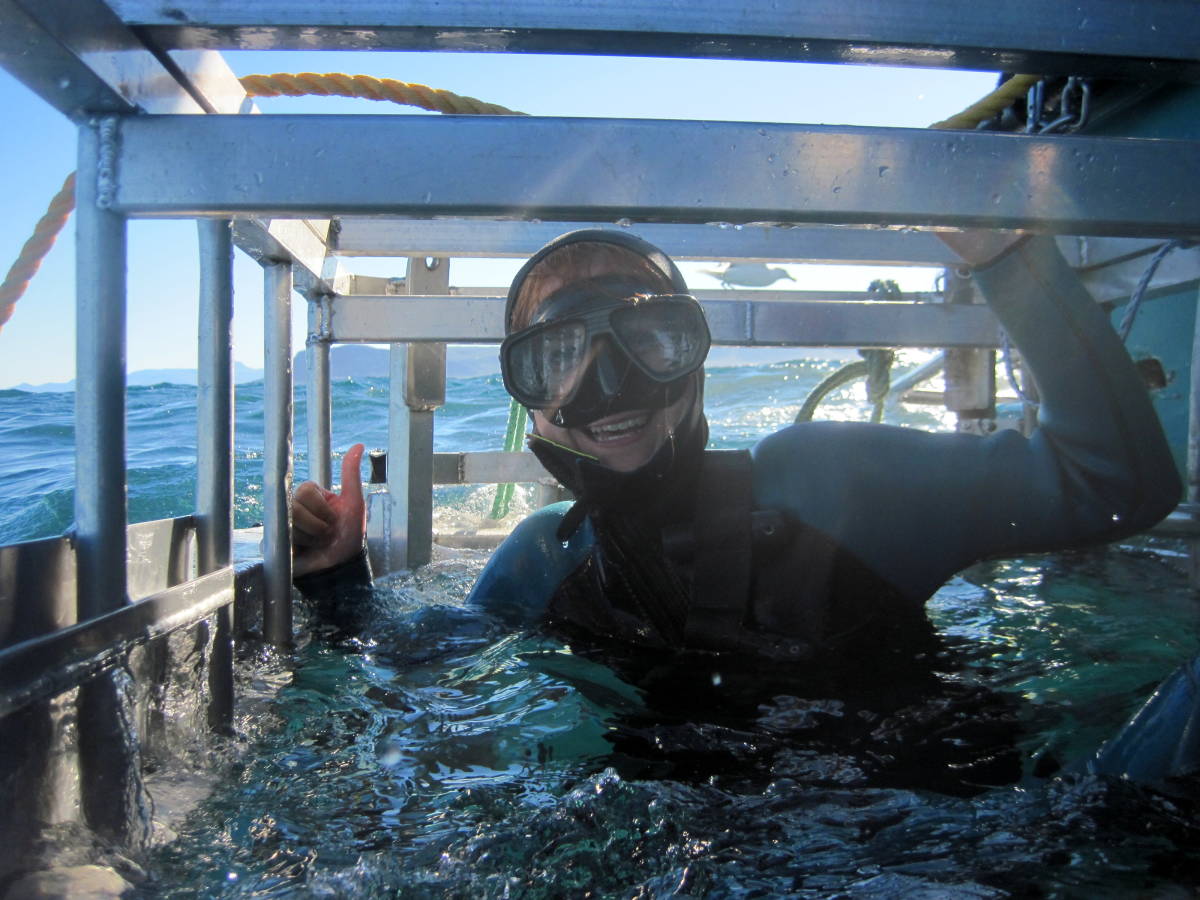 ---
Day 13: Hermanus
Hermanus can be easily reached on the way to Cape Town. The town got famous by whales as it's a great spot for watching them. Funnily enough, when I was there I thought I saw no whales and took some photos of the shore just to discover that there was a whale behind me this whole time!
Distance from Gaansbai to Hermanus: 42 km
Duration: 30 min
Accommodation in Hermanus:
Hotel: Birkenhead House
Guesthouse: Whale Away Guest House
---
Day 14-15: Cape Town
When someone asks me what my favorite city is, I don't hesitate much before saying it's Cape Town. I'm glad I had the pleasure of living there for a while. Cape Town is simply amazing and offers so many things starting from parties, through farmers' markets and finishing on nature. Don't skip it on your South Africa itinerary.
Not to mention the food scene in Cape Town is unbelievable. You can spend every weekend scrolling around a different pop-up cafe or get an amazing champagne brunch at Old Biscuit Mill or any other market. Yum!
Distance from Hermanus to Cape Town: 120 km
Duration: 1.5 hours
Accommodation in Cape Town:
Hotels: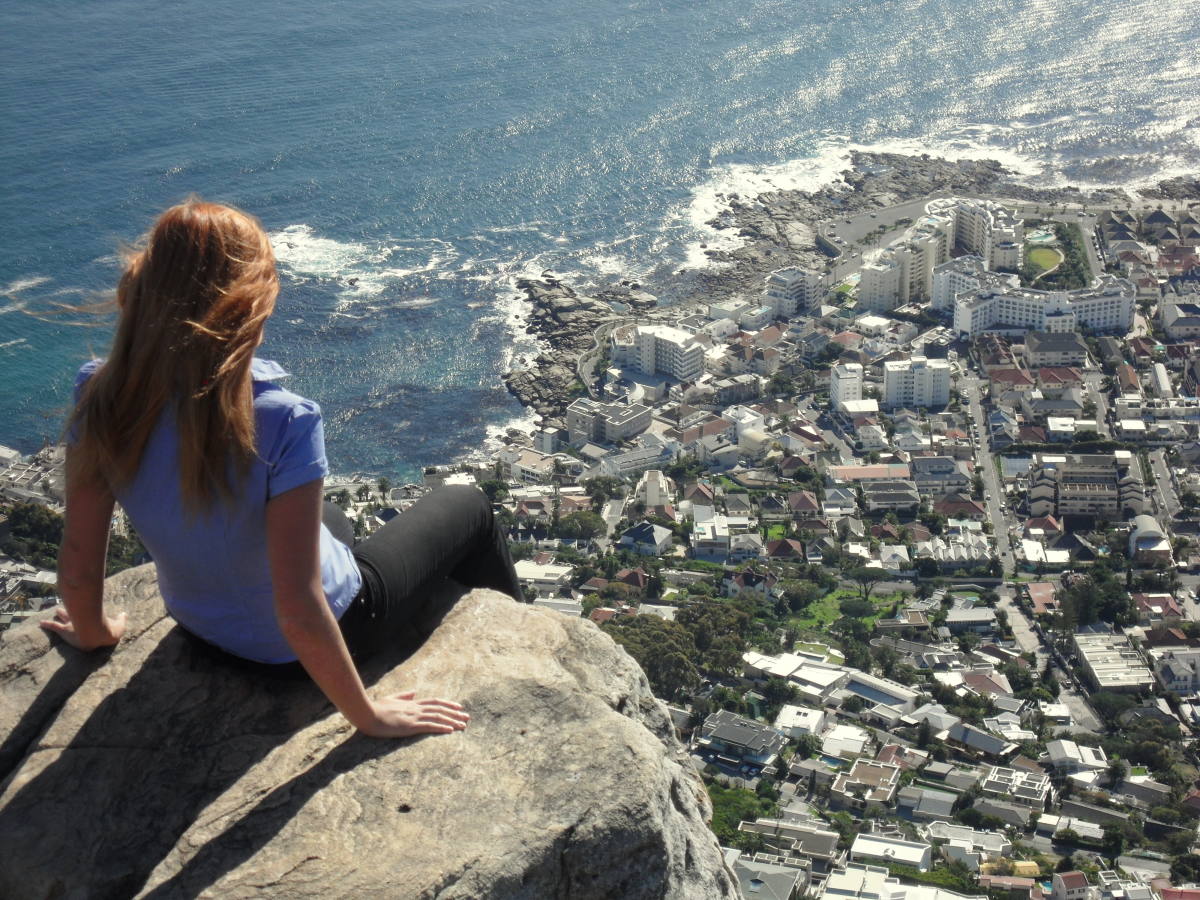 ---
Suggested Additional Guide for South Africa: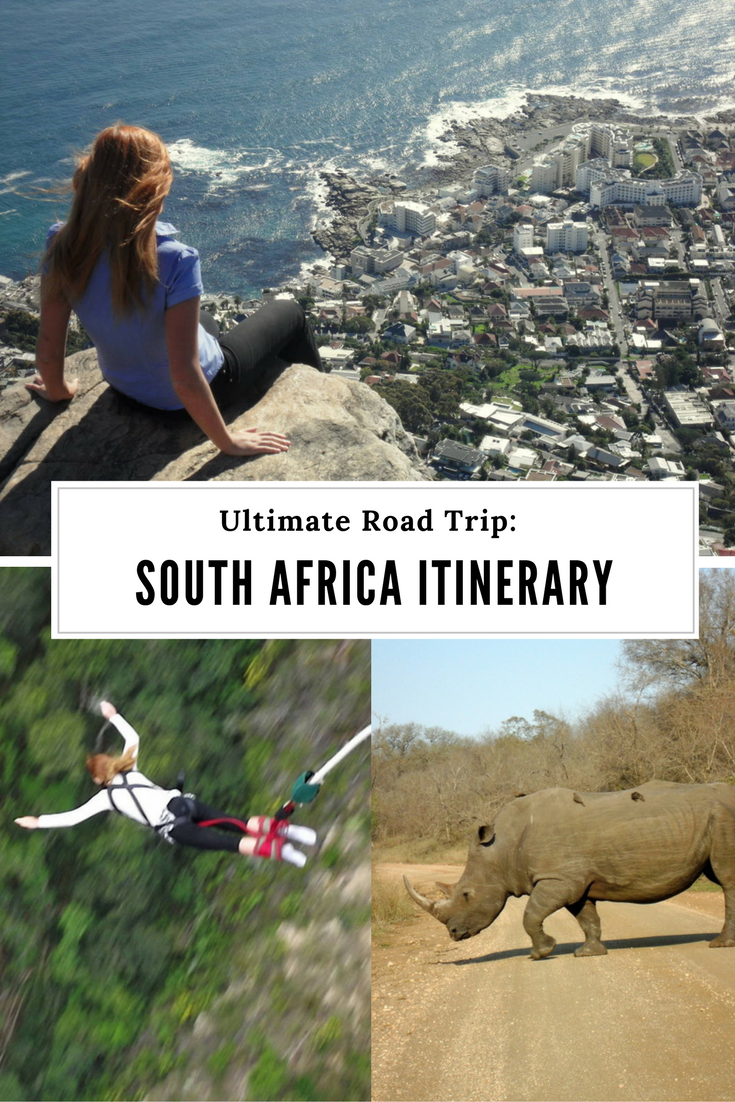 ---
Any questions about my South Africa itinerary? Let me know in the comments below. I'll be happy to clear all your doubts.