Amsterdam is surely one of the prime destinations to visit in Europe. But the city is way more than its central part called 'the Ring' and has many neighborhoods that visitors will enjoy. Even though I've lived and worked in Amsterdam for a year, I've not spent much time in the neighborhood of Oud-Zuid, so on my recent trip, I decided to explore this area properly. I particularly recommend this area during the winter.
Oud-Zuid is conveniently located if you're coming from Schiphol International Airport as many fast and regional train operates from station Zuid. It's a home to some of the world's best art museums and one of the most beautiful houses in Amsterdam, surrounded by chic boutiques and local markets. If you're more into nature, you can't miss Vondelpark, the biggest park in the city.
Things to Do in Amsterdam Oud-Zuid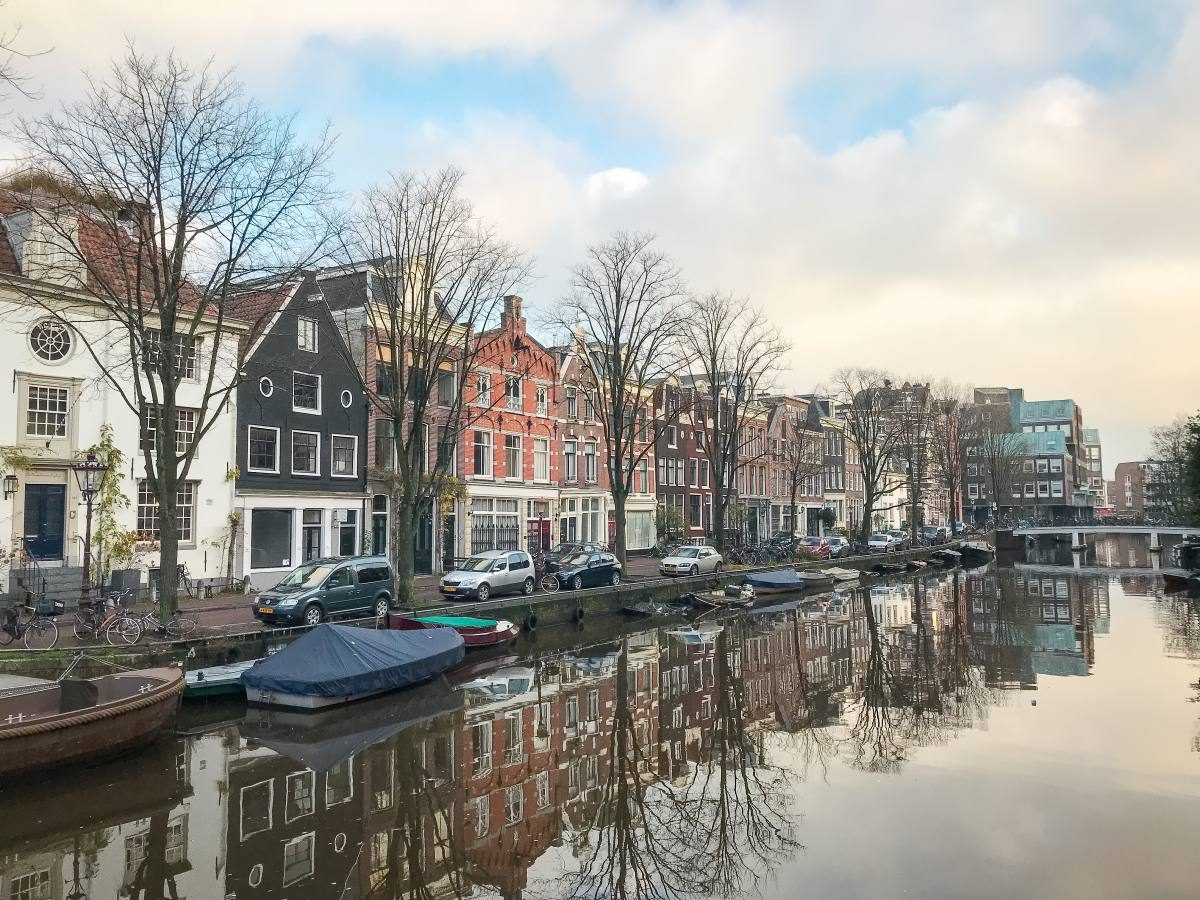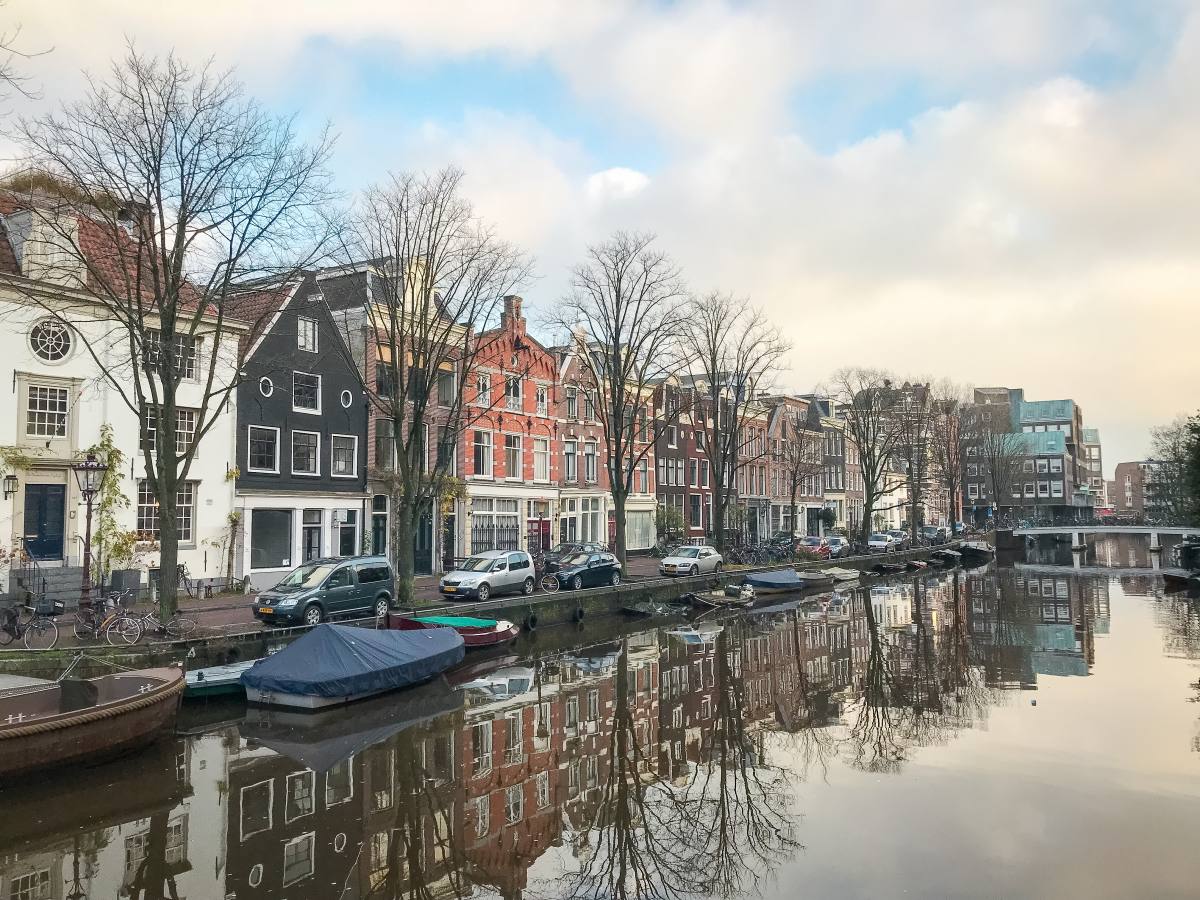 ---
Shopping in Oud-Zuid
Without a doubt, Oud-Zuid is one of the most desirable areas to live for Amsterdam residents. Houses there are perfectly picturesque and you can spend hours just walking around and admiring them.
There are also plenty of cute boutique shops, such as for instance Menno Kroon. During the winter this eclectic flower shop adapts some holiday themes and brings to live very original Christmas decoration, like Dutch cheese, scrambled egg, or even a naked Santa Claus.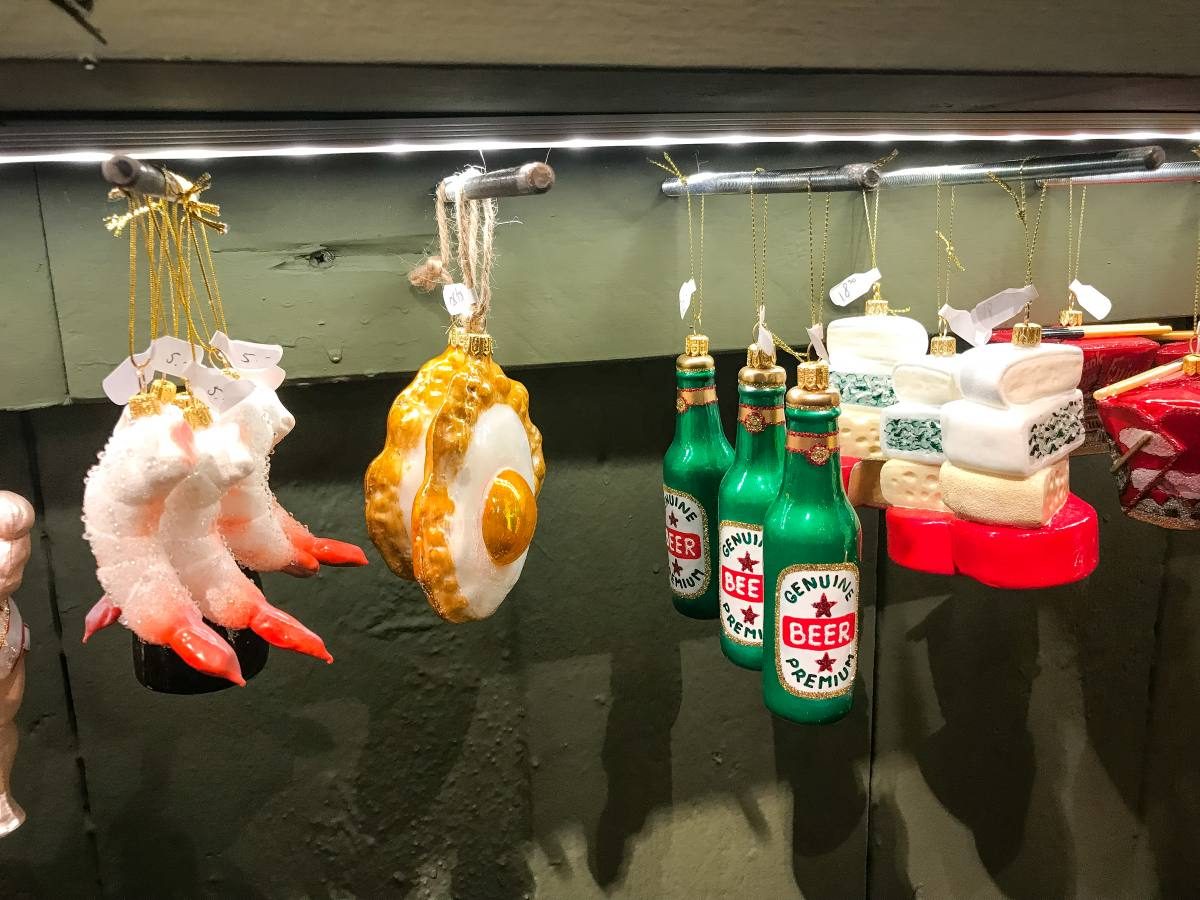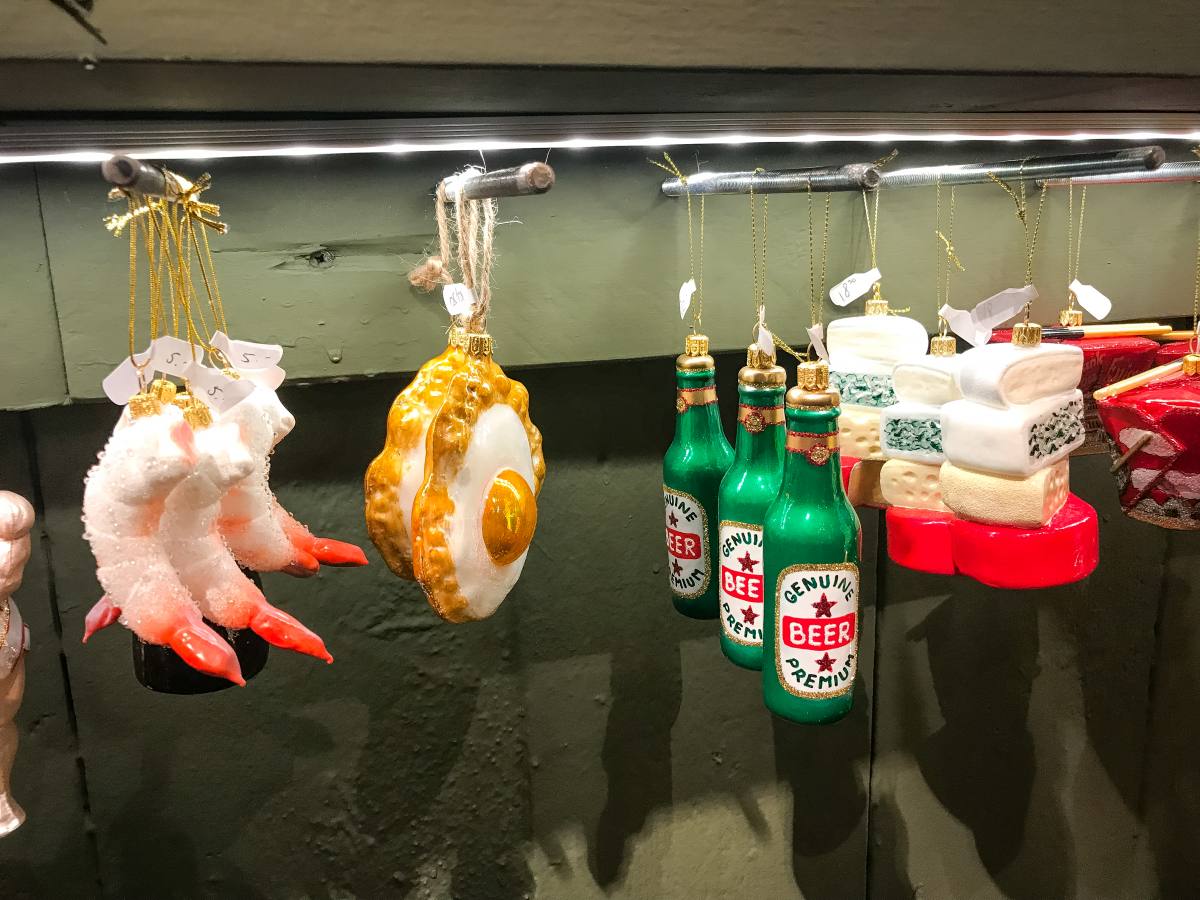 Visit the Museums
Dutch museums are surely one of the kind. A lot of them are actually located in Oud-Zuid neighborhood. All museums are very easy to find, just hop off at 'Museumplein' stop, where the giant iAmsterdam sign is located.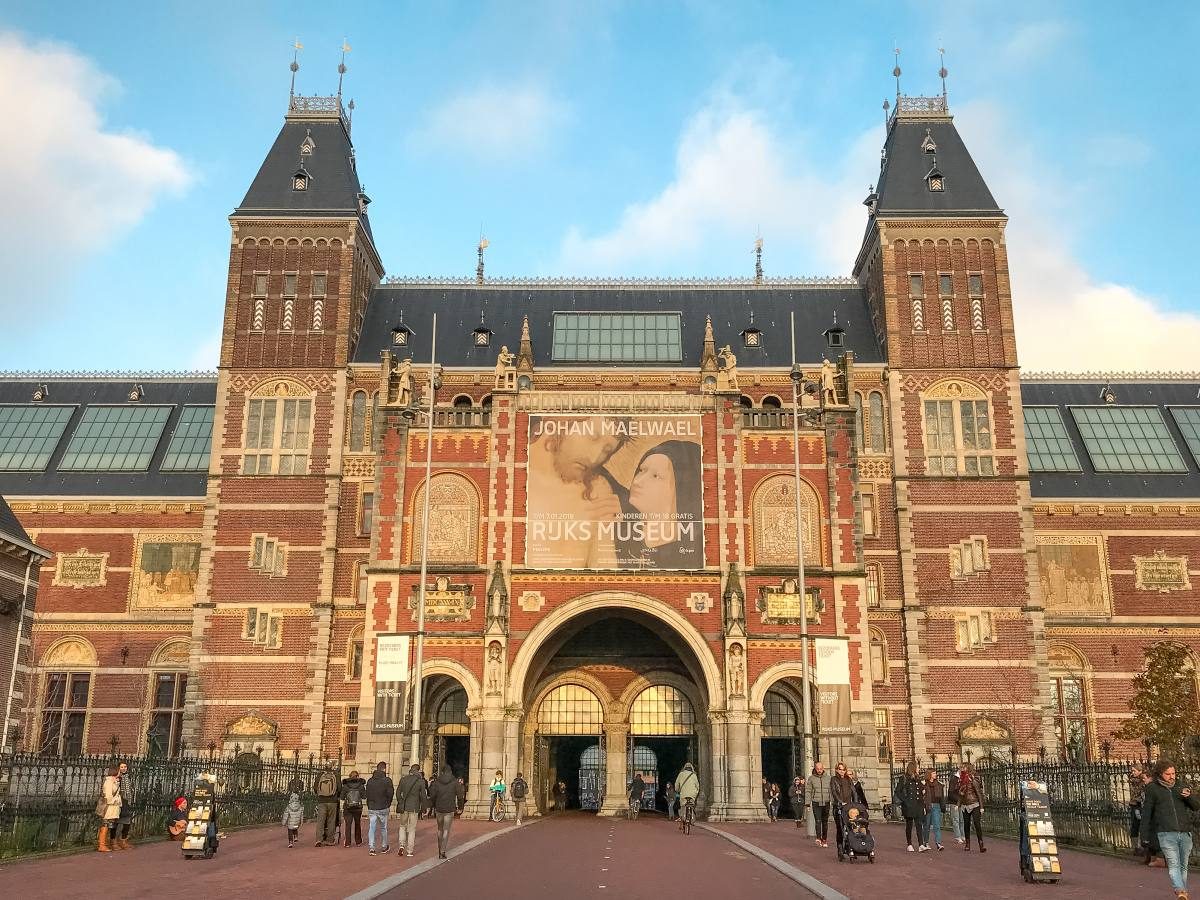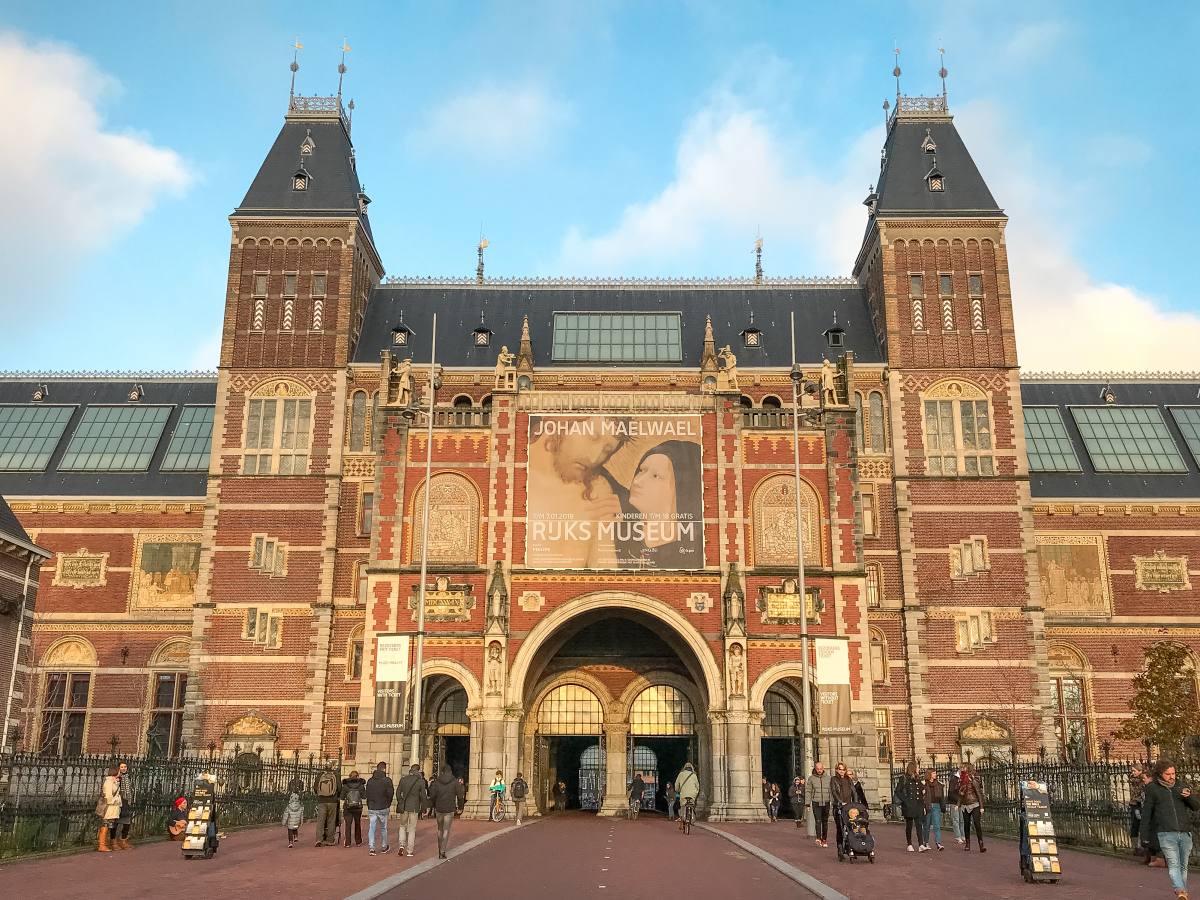 While I'm personally in love with Dutch Golden Age art, I recommend you a visit at one of the know museums to get a taste of what a Dutch art is like. At Rijksmuseum, you'll be able to see Rembrandt's Nightwatch or some of Vermeer's gorgeous genre scenes. Next door, the Stedelijk Museum of Modern Art flaunts its updated design with surprising exhibitions. If you're still hungry for some cultural immersion after that, finish your museum tour at Van Gogh's museum located right around the corner.
If you're still not convinced by the art, you can walk or bike through the Rijksmuseum and stop by to listen to some of the free outdoor concerts.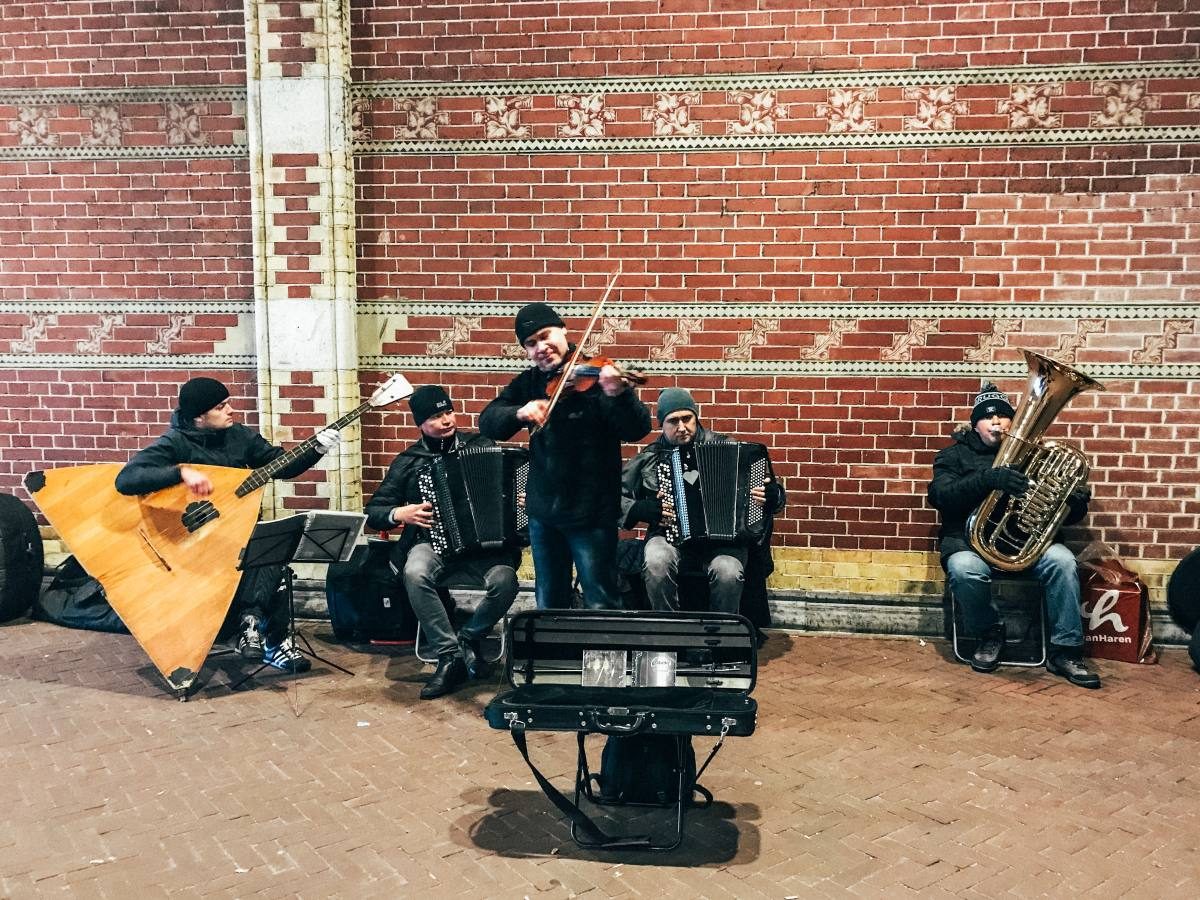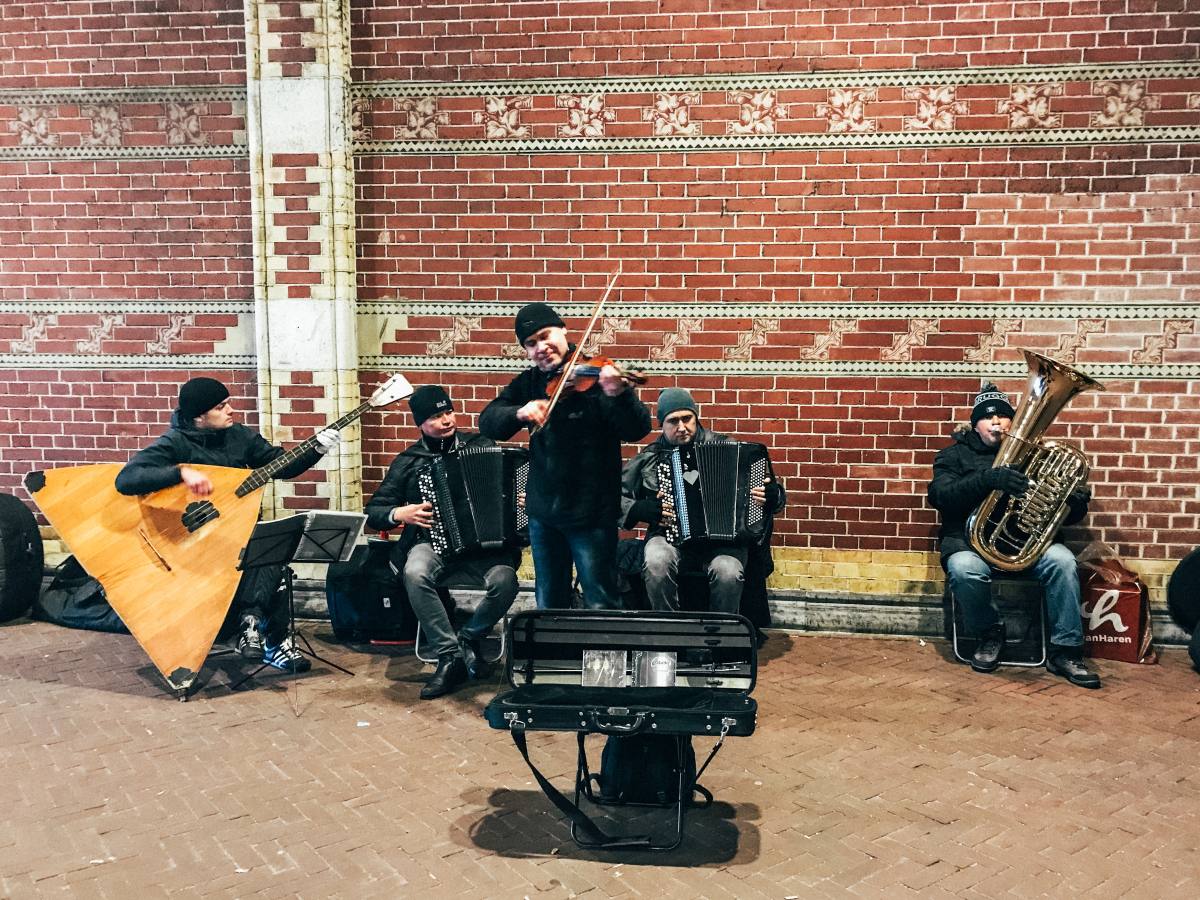 Go Ice Skating
Ice skating is a popular Dutch sport, so it comes as no surprise that there are two places only in Oud-Zuid. One place where you can practice your ice skating skills is an outdoor seasonal rink at Museumplein. Those who'd rather practice some speed can head to the Olympic Stadium. I must say that I actually prefer the later, as it was less crowded.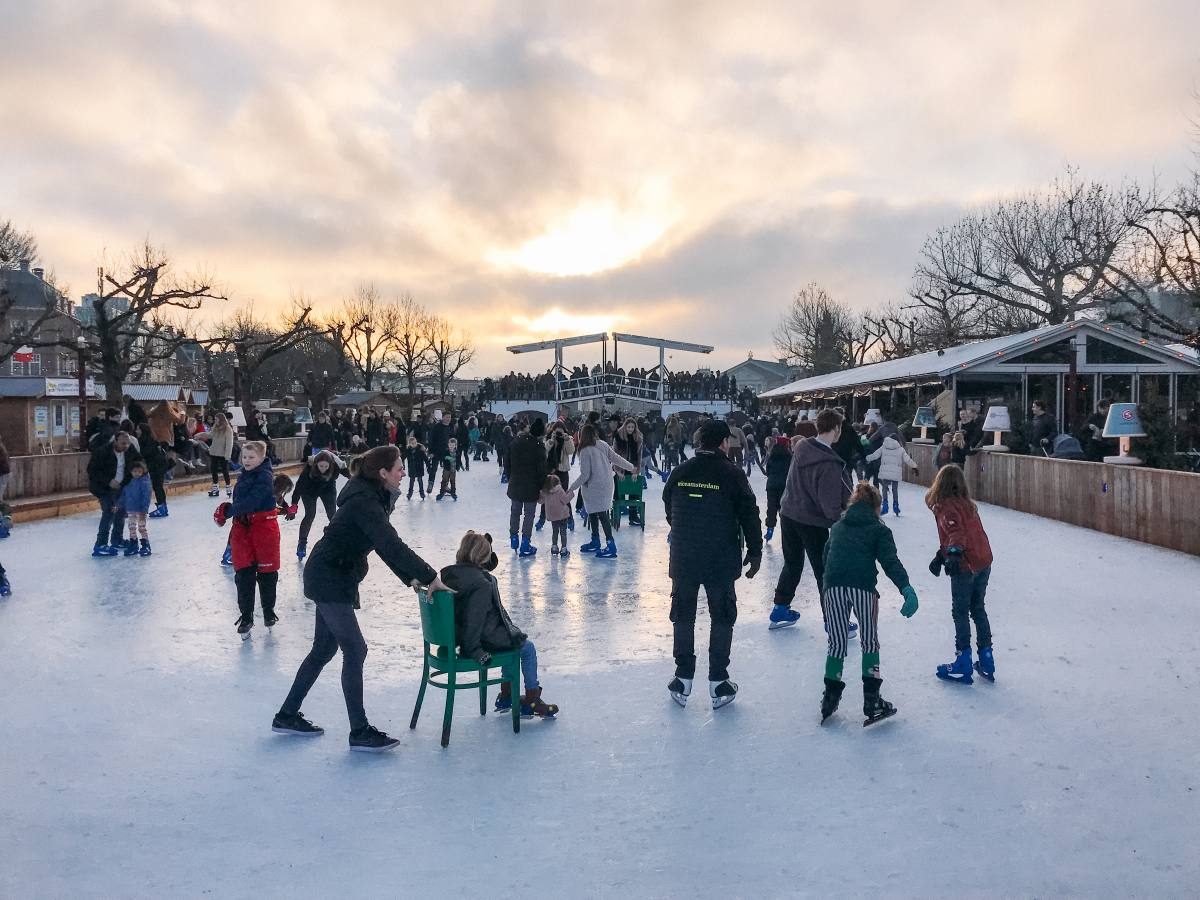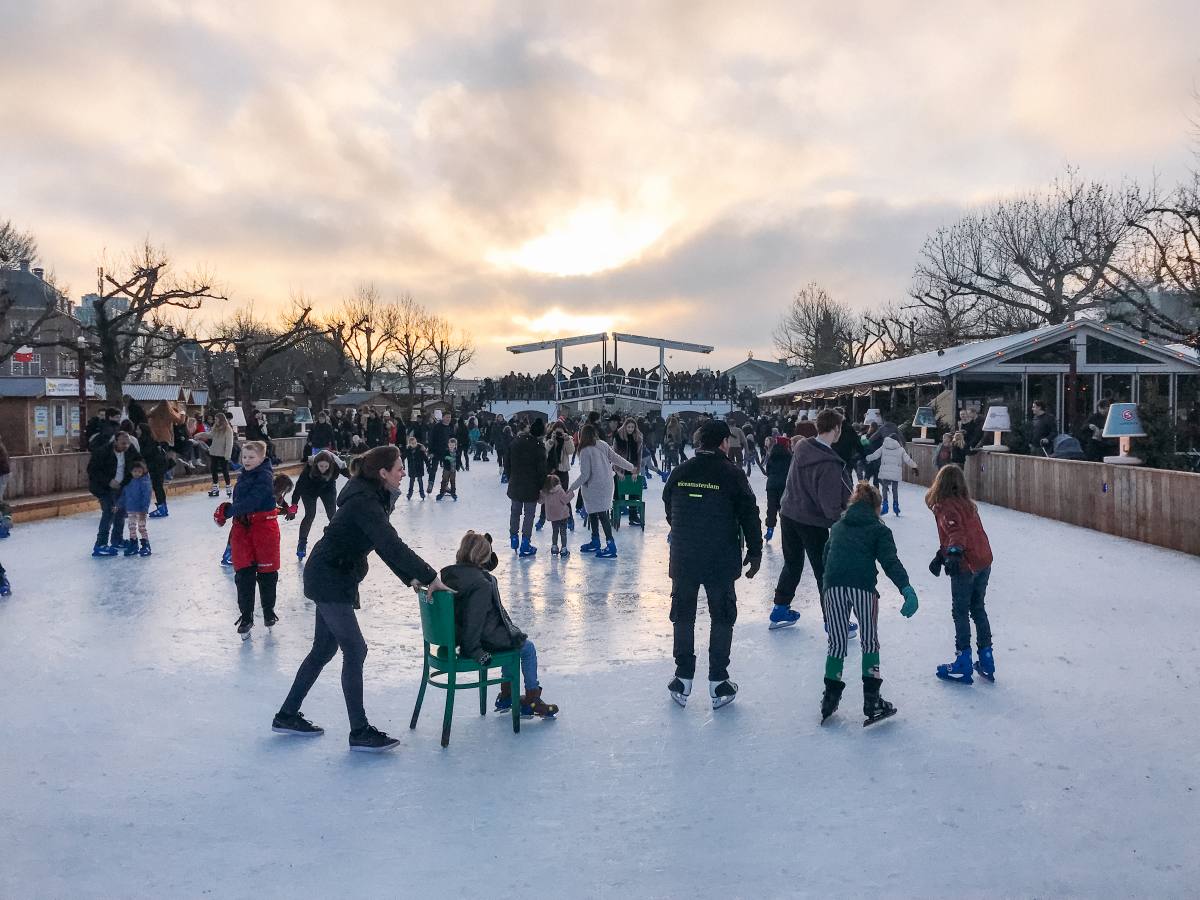 Stroll Around Vondelpark
During the summer, Vondelpark – the biggest park in Amsterdam, is full of people enjoy their picnics. But fear not, in the winter you can just stop by many cafes inside the park and stay warm.
Try some Traditional Foods at Dutch Markets
Outdoor markets on Saturdays and Wednesdays are a tradition in the Netherlands. Local farmers come together and sell fresh vegetables, meats, cheeses, fish, or my favorite wild mushrooms. Selected stalls will serve Dutch fried kibbeling – fried fish.
The market in Oud-Zuid is particularly fantastic, as you can feel the local vibe. They were even giving free Gluhwein and hot chocolate for everyone passing by.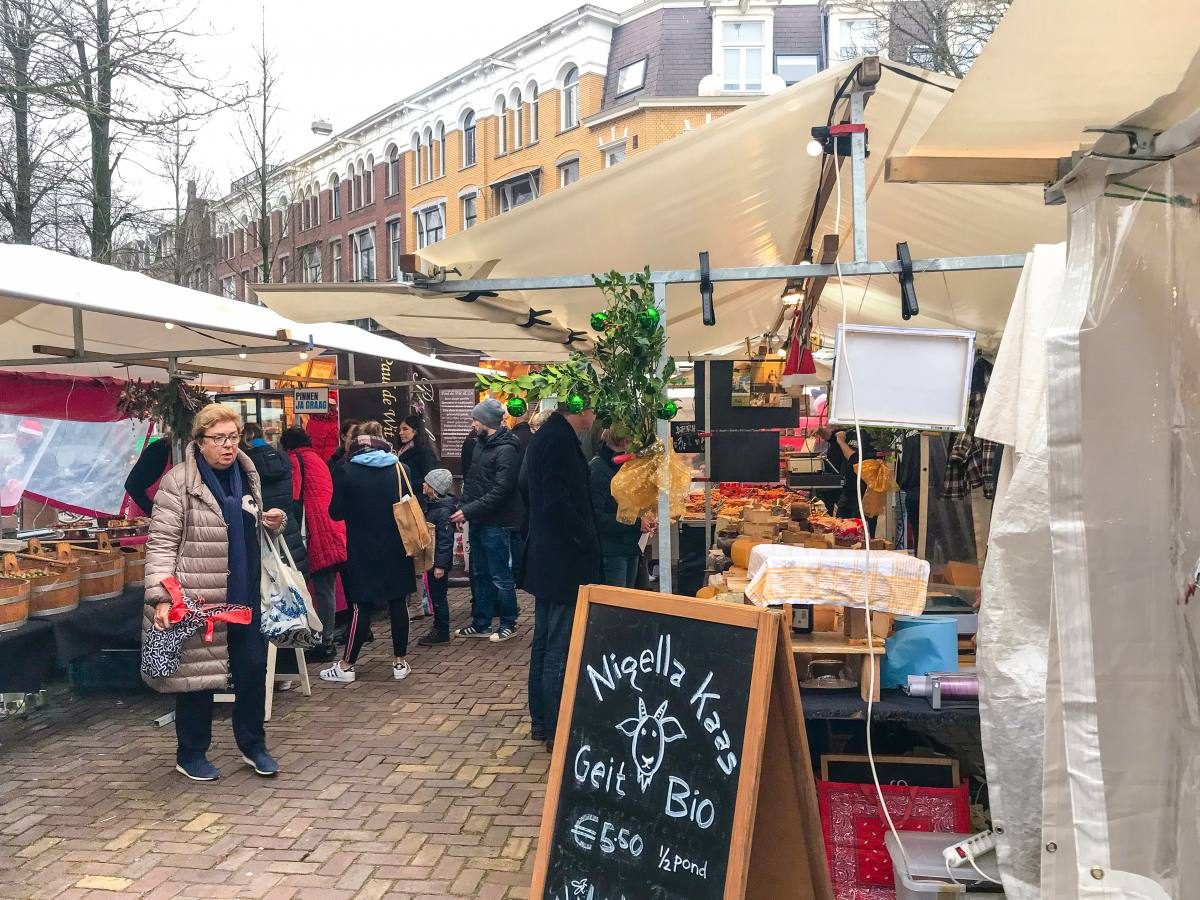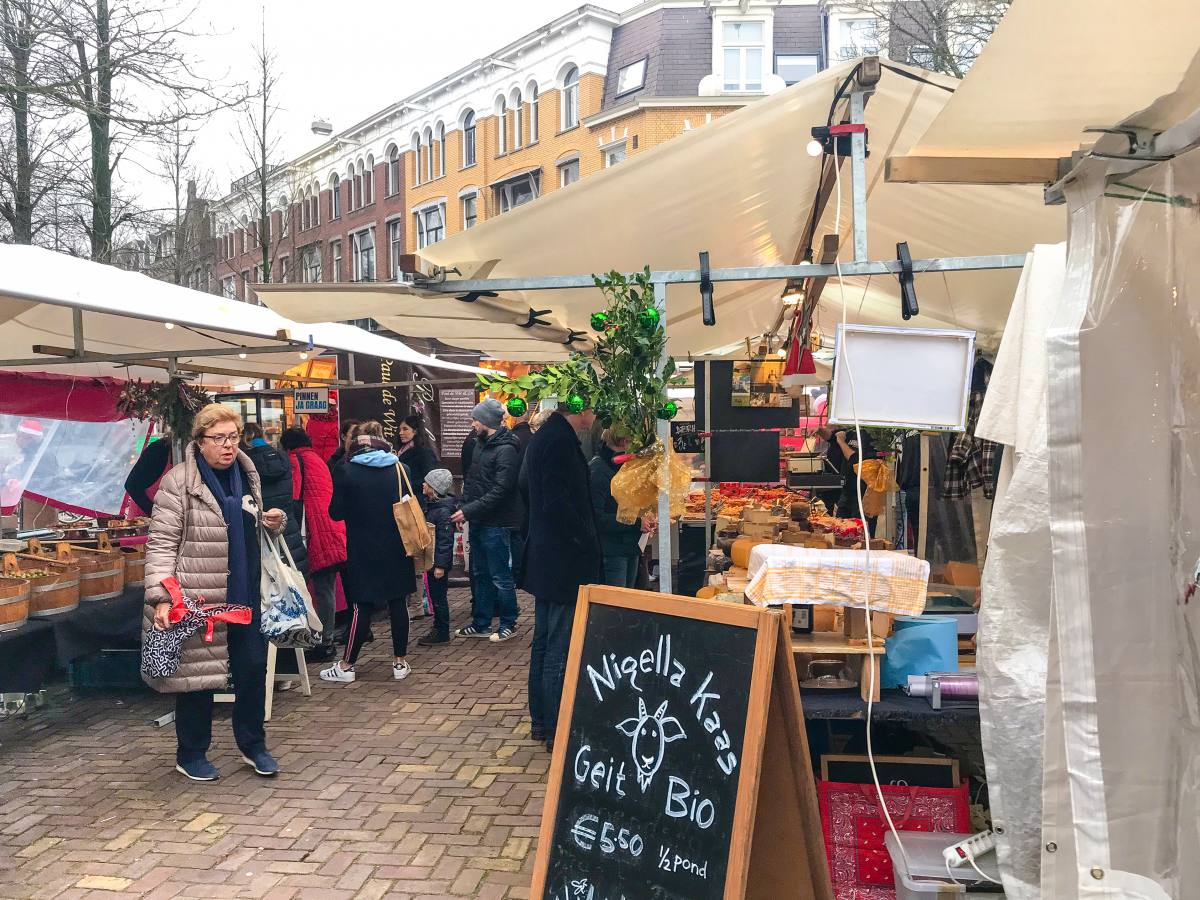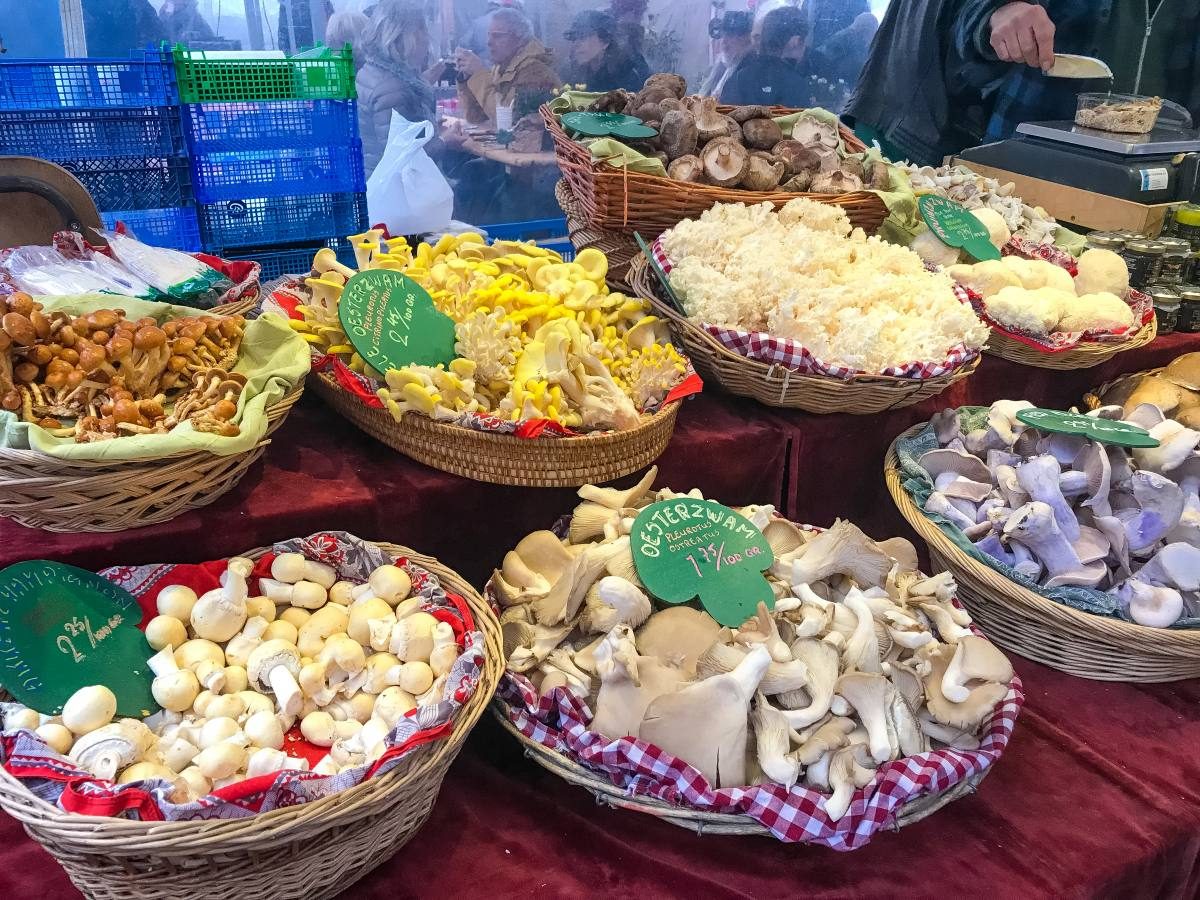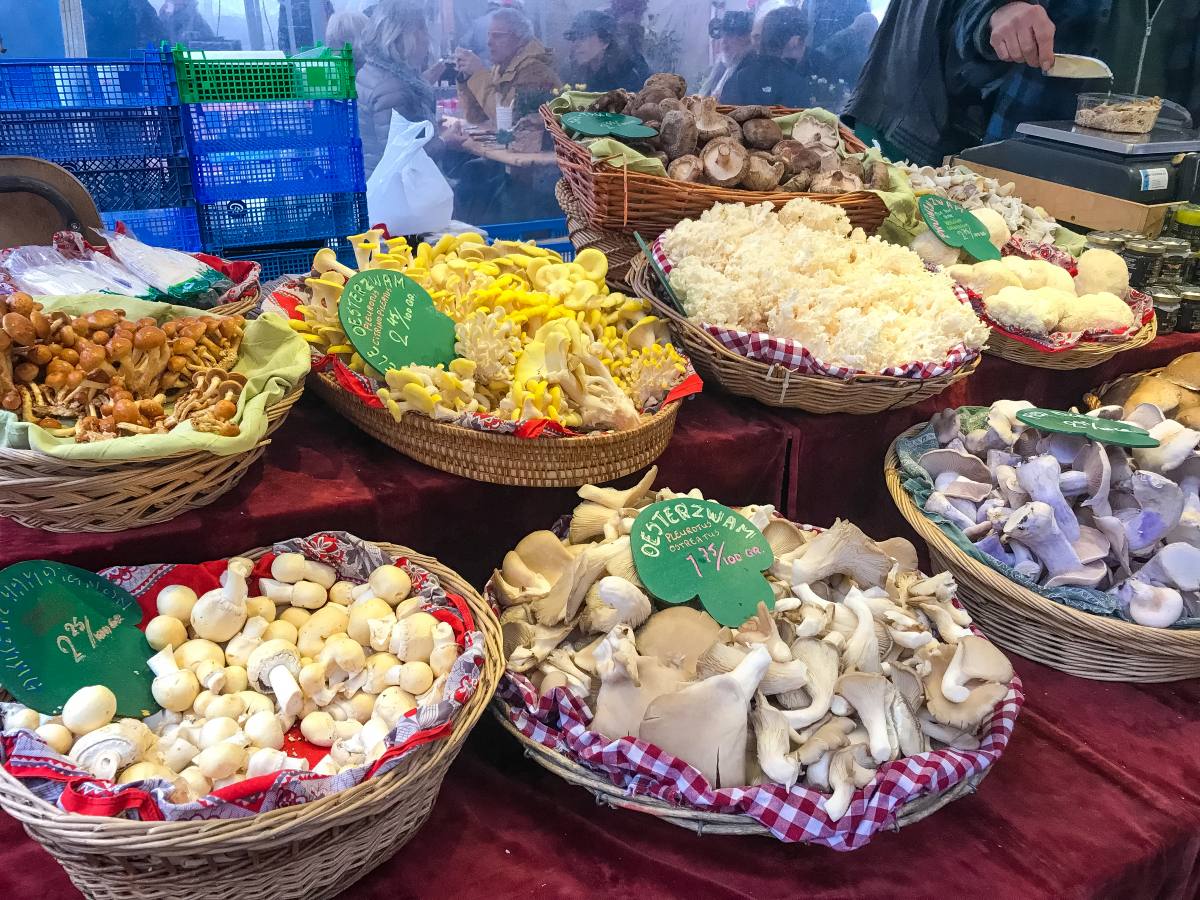 Rent a bike
If you want to experience Amsterdam like a local, skip public transportation and rent a bike. Dutch people tend to bike in any weather conditions, so you can join them. It's really fun to bike around Amsterdam!
---
Where to stay in Amsterdam Oud-Zuid?
While there are plenty hotels to choose from in the area, I only had a chance to stay at the Apollo Hotel. I can highly recommend this place and its views overlooking a canal. I was able to reach public transportation within a short walk what made my trip convenient.
---
Where to Eat in Oud-Zuid?
Small Talk – If you're looking for a quick lunch or drinks, there are a few places that I can vouch for. One is called Small Talk Eating and serves VERY traditional Dutch food. Do yourself a favor and get a plate full of cheese, bitterballen, loempias and other snacks. Definitely go up to the 2nd floor for people watching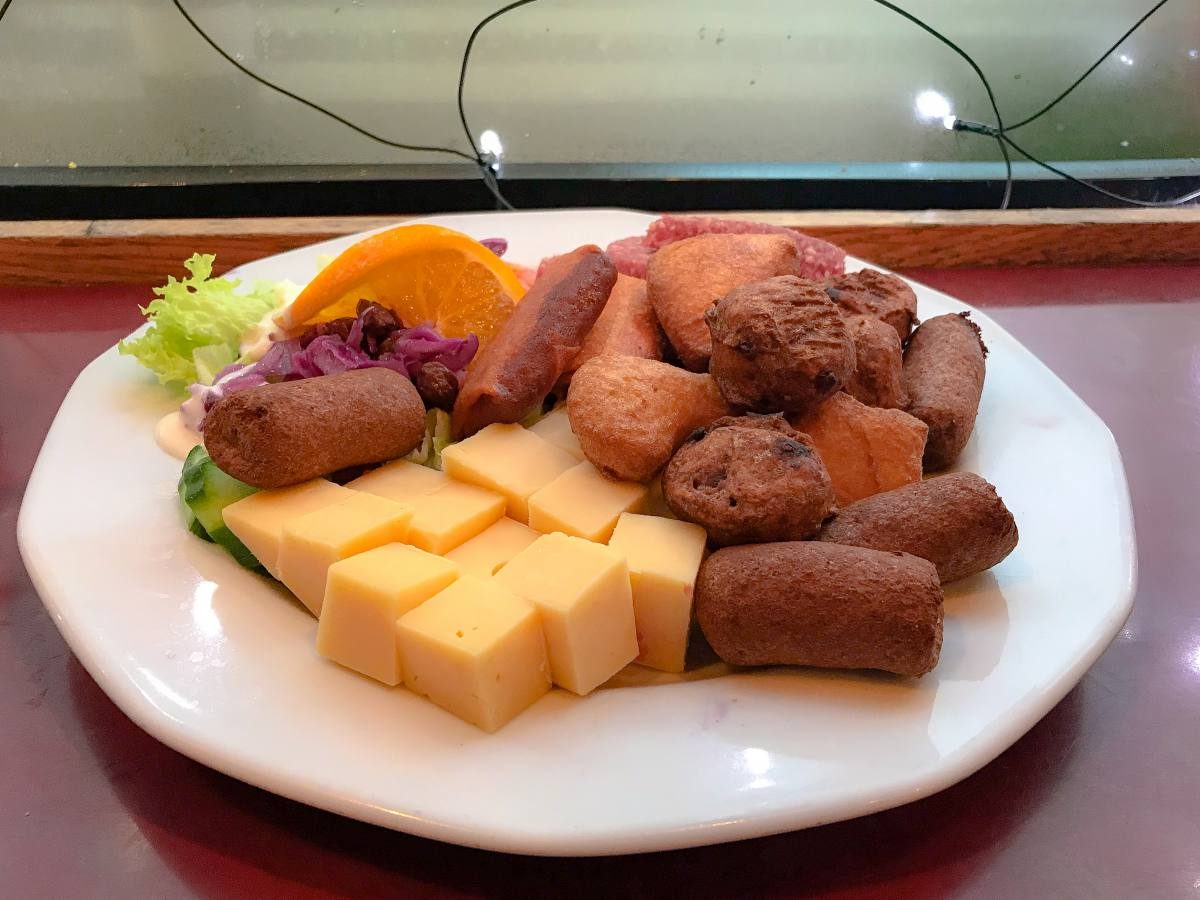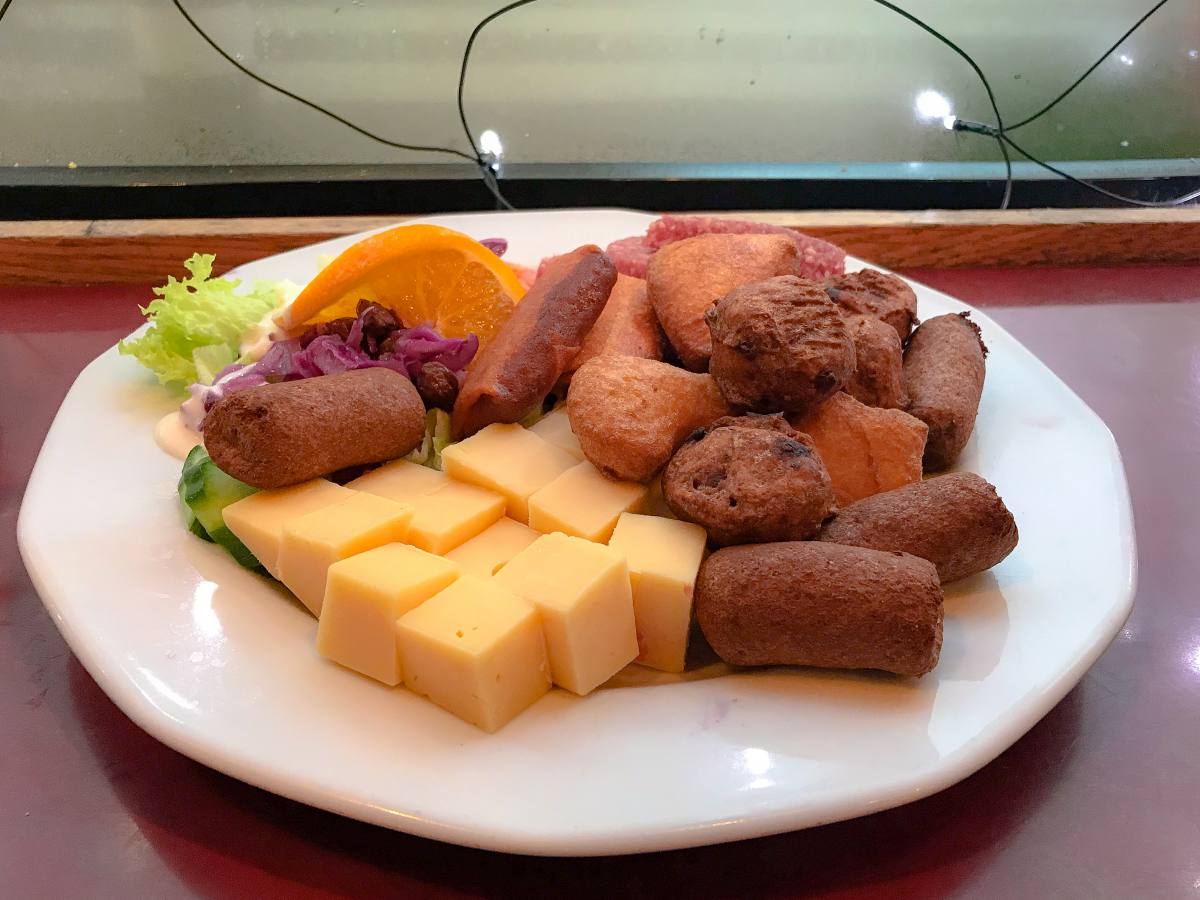 Restaurant As – This beautiful restaurant is situated near a lovely park next to the Amsterdam-Zuid station. There is a pond, little path, flowers, trees, ducks right next to it. The ambiance was indeed intimate and romantic.
---
How to Make Your Trip Easier
When visiting Amsterdam, I recommend getting an iAmsterdam City Card for 24, 48 or 72h. It will allow you to hop on public transportation for free, visit selected museums and take a canal cruise without an extra charge.
Also, don't forget to arrange a health insurance if you're traveling abroad. The easiest and the most reliable travel insurance is World Nomads Travel Insurance. Get it before your trip to skip unnecessary troubles that might ruin your holidays!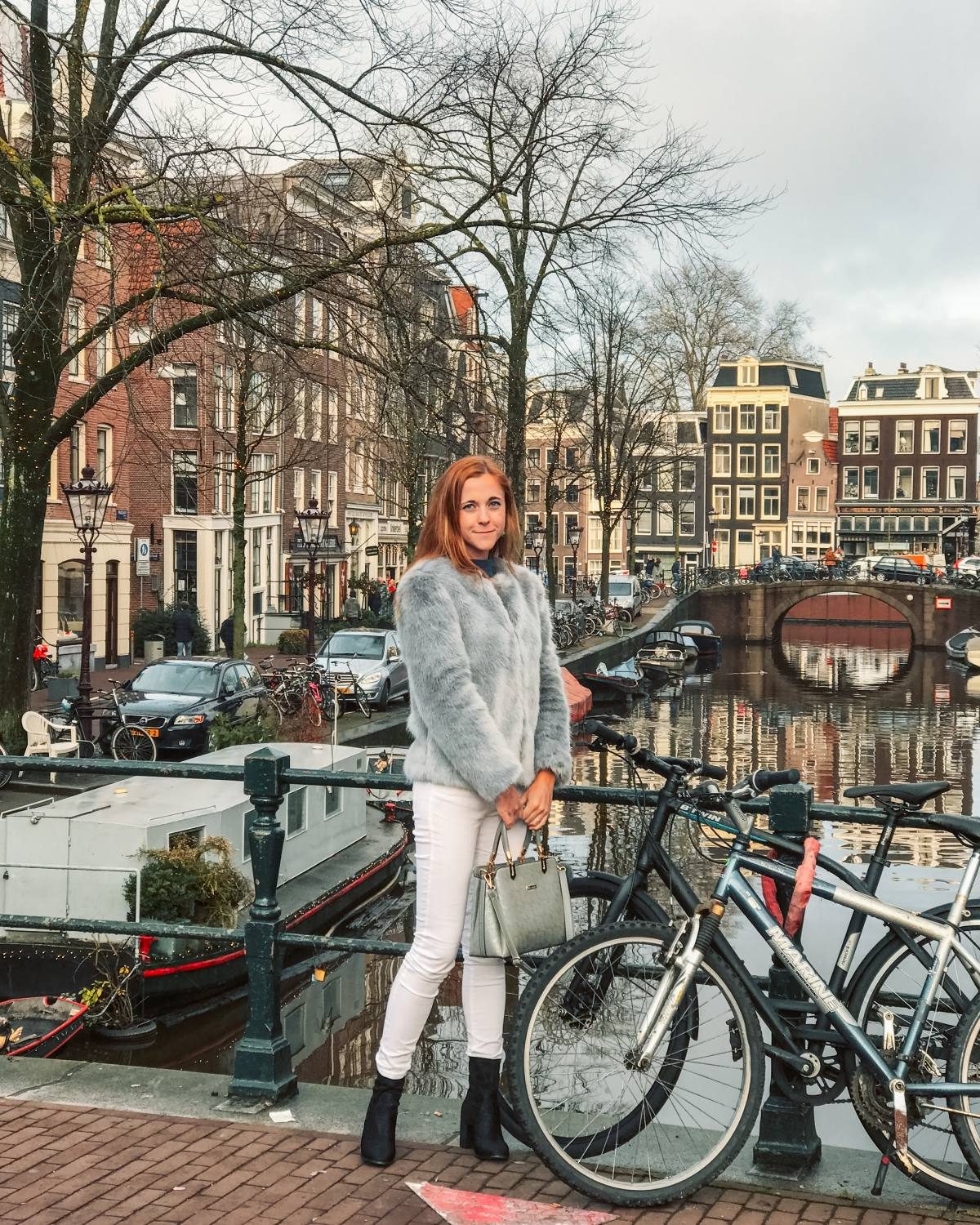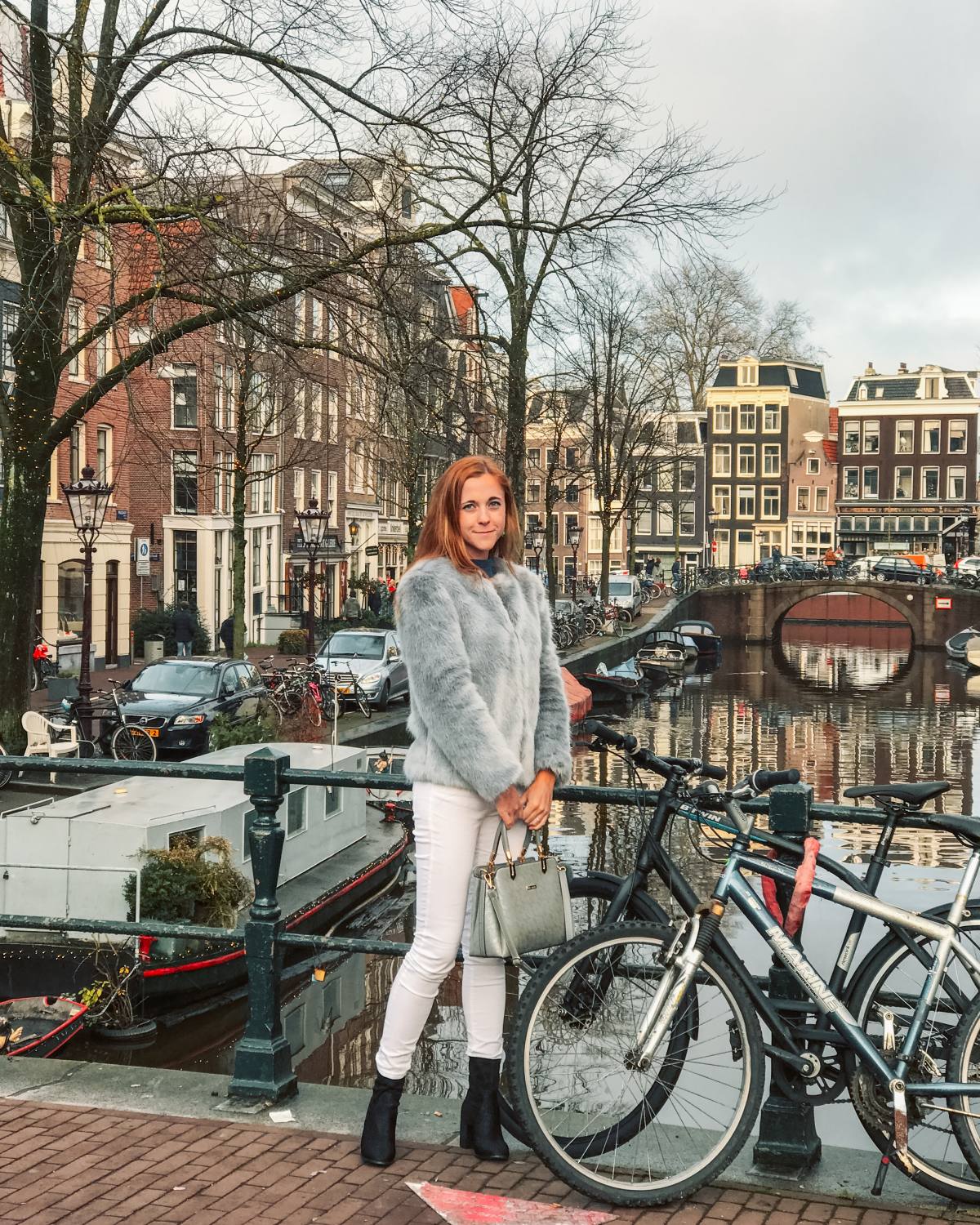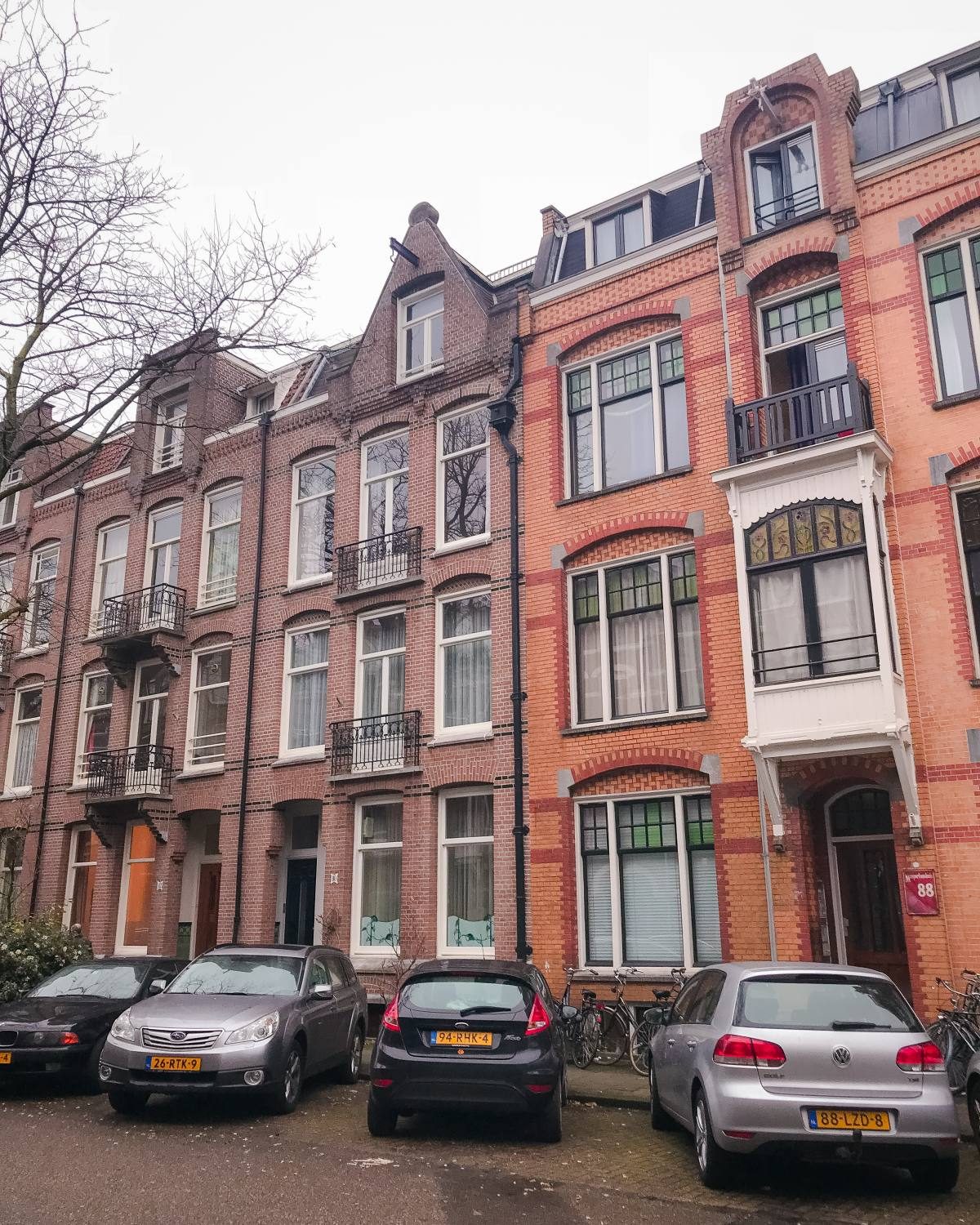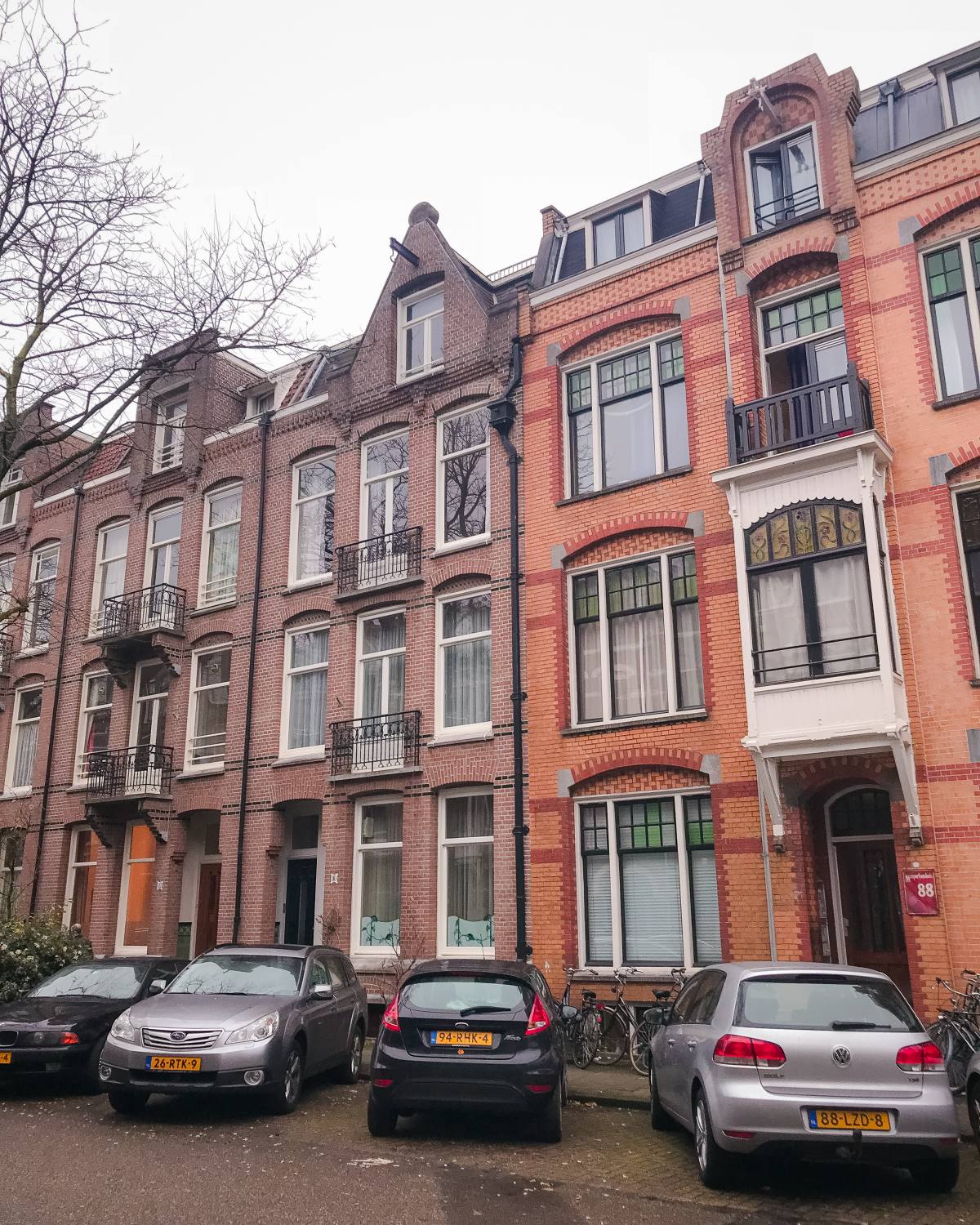 ---
How to get to Amsterdam
To get to Amsterdam you can fly into Schiphol Airport (AMS). Then take a quick train and in 15 minutes you'll arrive in Amsterdam. I surely recommend KLM Royal Dutch Airlines, as their service is spectacular. In business class, you'll even get a traditional Dutch house filled with local alcohol called Jenever.