I finally decided to start a series of articles discussing my experiences of studying at different places abroad. Let's start at the beginning: Nicolaus Copernicus University (UMK) in Torun in Poland.
I had never visited Torun before choosing it as the place where I would pursue my BA degree and to be completely honest, the university wasn't even my first choice. I knew I had to stay in Poland for my undergraduate degree but I saw myself studying in either Krakow or Wroclaw. However, when I got accepted into a prestigious inter-faculty program at UMK, I just couldn't say no.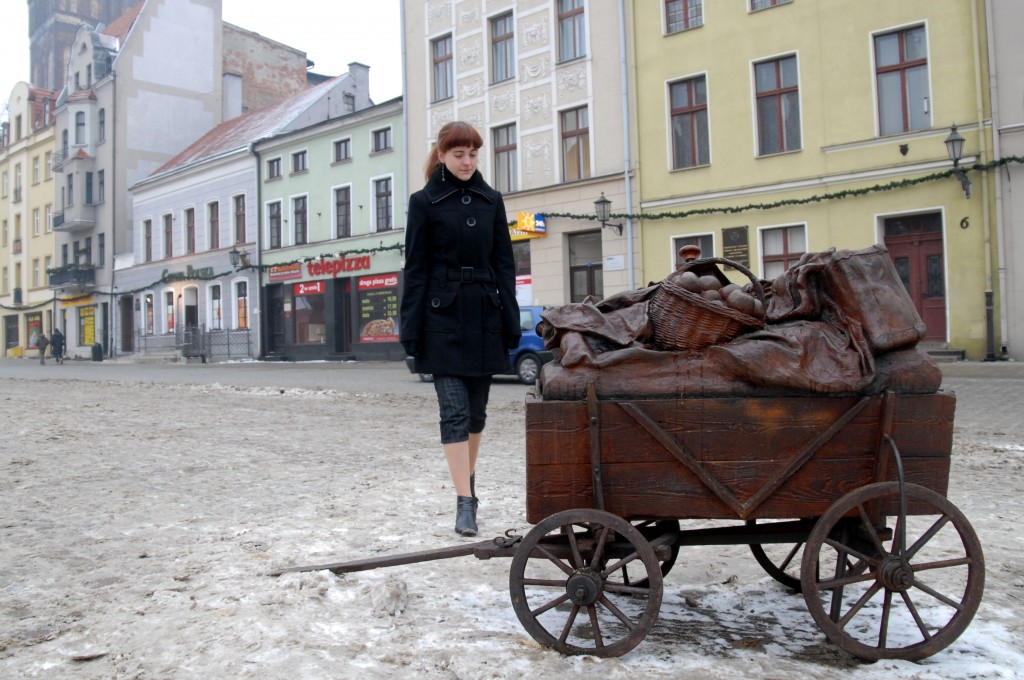 ---
Torun
Torun is a beautiful town. It's pretty small but if you're a student you can't dislike it. All of the faculty buildings are a 20-minute walk max from one another and everyone knows each other.
I'd even go so far as to say that Torun seemed like a big campus with the town adjusted especially for students.
Every time I went out I would randomly bump into some people I knew and not surprisingly, a 5-minute trip to the corner store would turn into a half-hour conversation.
Student Accommodation in Torun
Polish dorms aren't like those in the UK or the US and sharing a room with more than one person is normal. I would also say that having your own room outside of the student hall was rare and I can only think of a few friends that lived alone.
I shared my dorm room with 2 other girls and our room was pretty much as 'big' as my current bedroom.
The bathrooms were located in the corridor and if I'm correct over 40 people had to share 3 showers and 3 toilets… what's scarier is that I never had to stand in a line. The kitchen was somewhere in the corridor but I never cooked anything in there, there were too many people.
My roommate and I managed to keep our yogurt and cheese cold out on the window sill, but we quickly learned that this trick only works when you keep the food in a bag. One morning I opened my eyes and I found two pigeons sitting on our window sill staring at me.
The moment the birds saw I was awake, one of them took off with my cottage cheese in his talons. I have to say it looked pretty surreal, the cup of cottage cheese was almost as big as the pigeon.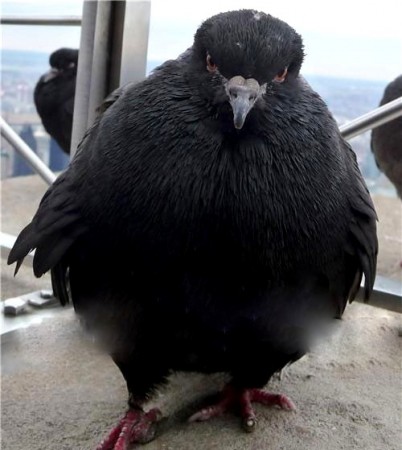 Finding accommodation outside of the student hall wasn't hard at all. When I decided to find a place after a few months, I quickly found a spot in another room.
Things didn't really work out with my roommates and I had to find another spot for my last semester. Thanks to a friend of mine I got a chance to live in a beautiful historical place in the city center.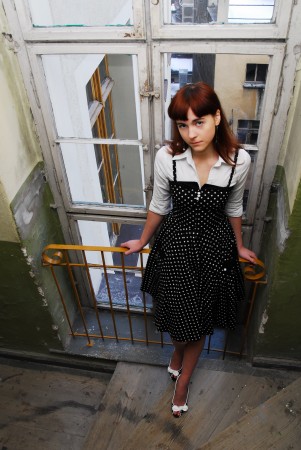 ---
Study Programs at UMK Torun
The program, called MISH in Polish, was an inter-faculty individual program in the humanities. Students could choose their own courses within different faculties (3 different faculties minimum) and programs and as long as they completed the core courses of one or more programs before their third year.
As you can imagine, organizing this program was, in practice, endless hours of begging professors to accept you for every course because you were always seen as an 'extra' person in the class.
At the beginning of the program, I chose art history as my main major, history as my second major and philosophy as my minor. After the first term I quickly realized that I should change my subjects and in the end, I finished with a major in history and minors in German, English literature, and Dutch.
If you read my About Me page, you're probably wondering why I studied in Torun for only two years. This is because I found a hole in a system ;-). In Europe every student has to obtain 180 ECTS points within 3 years, but a crazy person like me had over 120 points after the first year so thanks to that I was able to skip my second year.
Well, it's not like I skipped it completely, instead, I had to pass all of my exams and write my thesis in only a few months. My professors were incredibly nice and flexible with exam dates, but don't think they made it any easier for me only because I skipped a year.
Cheers to the Polish Medieval History exam that I had to take 3 times (1 – because I didn't know when the bishopric in Kolobrzeg was founded, 2 – I was off by 5 years on the date when the Teutonic Brotherhood's war of starvation was) – I swear this will haunt me forever 😉
In the end, my supervisor said that as long as I finished my thesis, I could graduate at any time. I finished in March 2009, only 18 months after I started.
---
Methods of Teaching in Poland
The Polish education system is often criticized because professors emphasize memorization and not much else. Polish students often agree with this because obviously, no one likes pulling all-nighters and memorizing 700-page books for every exam.
While you won't remember every detail, you'll at least have a general overview that can prepare you for postgraduate research.
Later when I got to study at one of the prestigious universities in London, I felt amazed at how in my 'Dutch genre paintings' class, half of the UK educated students didn't know about some basic trends in art history.
They supposedly had BAs in Art History, but only studied specific parts during their undergraduate degrees.
---
Benefits from Studying at UMK in Poland
You're probably asking yourself, why would anyone study in Poland?
After studying in a lot of places, I'm still convinced that the level of Polish education is incredibly high. Comparing for instance history programs in Poland and England, I know that I learned much more during my time in Torun.
Studying in Poland is free. Not only that, by studying in Poland I actually earned a lot of money, because the University gives you a scholarship for having a high GPA.

If you look at it this way, UMK paid for my trips to Thailand, Israel, and a flight to NYC 😉