If you look at the front page of my blog you can see a photo of me feeding a wallaby, a smaller more friendly relative of the kangaroo, both of which live in Australia. My passion for Australian wildlife started when I was a kid and my dad was flying back and forth to Australia for business. On each trip he would return home with a new stuffed animal for me. After a while I had a collection that included a koala, a kangaroo, an emu, a platypus and an echidna.
But, the stuffed animal that I really fell in love with was the tiny wombat that my dad got at the airport. I'm sure he never expected me to like that one the most but I was proudly telling everyone that my favorite animal is a wombat, even though most people had no idea what that was.
A wombat is a furry nocturnal marsupial, usually described as some kind of hybrid between a pig and a bear. Even though I saw a wombat at the Toronto Zoo (you don't want to know how many pictures I took of this poor animal haha!), I wanted to see some in their natural environment in Australia.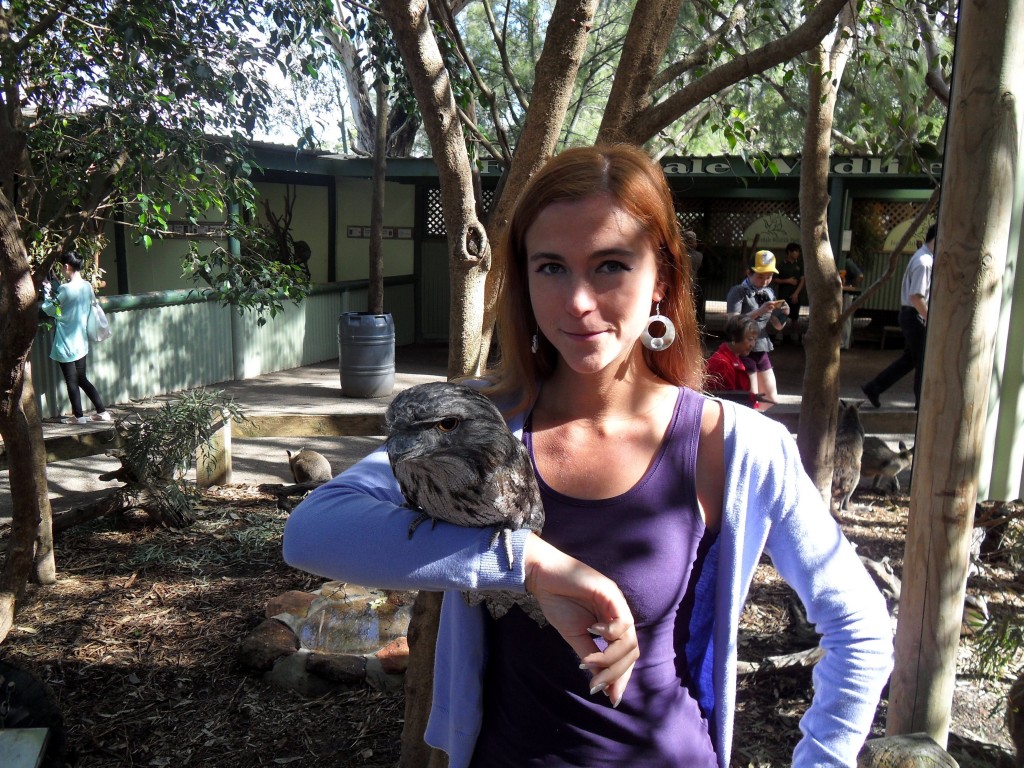 Why Visit Featherdale Wildlife Park near Sydney?
Upon arriving in Sydney, I wanted to find a place where I could interact with my favorite Australian fauna. Unfortunately, I was told that according to the laws of New South Wales (the state where Sydney lies), activities such as hugging or even touching koalas and wombats are forbidden.
Every hostel person and travel agency told me that the closest place where I could hug a koala is Melbourne, but they weren't sure about wombats. I researched my options in and around Sydney and I came across a trip to the Blue Mountains combined with a visit to the Featherdale Wildlife Park. They had both wombats and koalas and it seemed more like a wildlife park than a zoo so I booked a tour immediately.
The tour started with a long bus ride to the gate of Featherdale Wildlife Park. As a prepared tourist I had my camera, phone, and extra batteries to take plenty of lovely photos. The park was amazing! At the entrance a kookaburra sat on my shoulder – doesn't she look just like an angry bird? 😉
I finally got to see my favorite wombats, sitting peacefully near the fence where I could pet them. There were also penguins, dingos, and plenty of wallabies. Wallabies are often confused with kangaroos, also present at Featherdale, but wallabies are smaller and friendlier.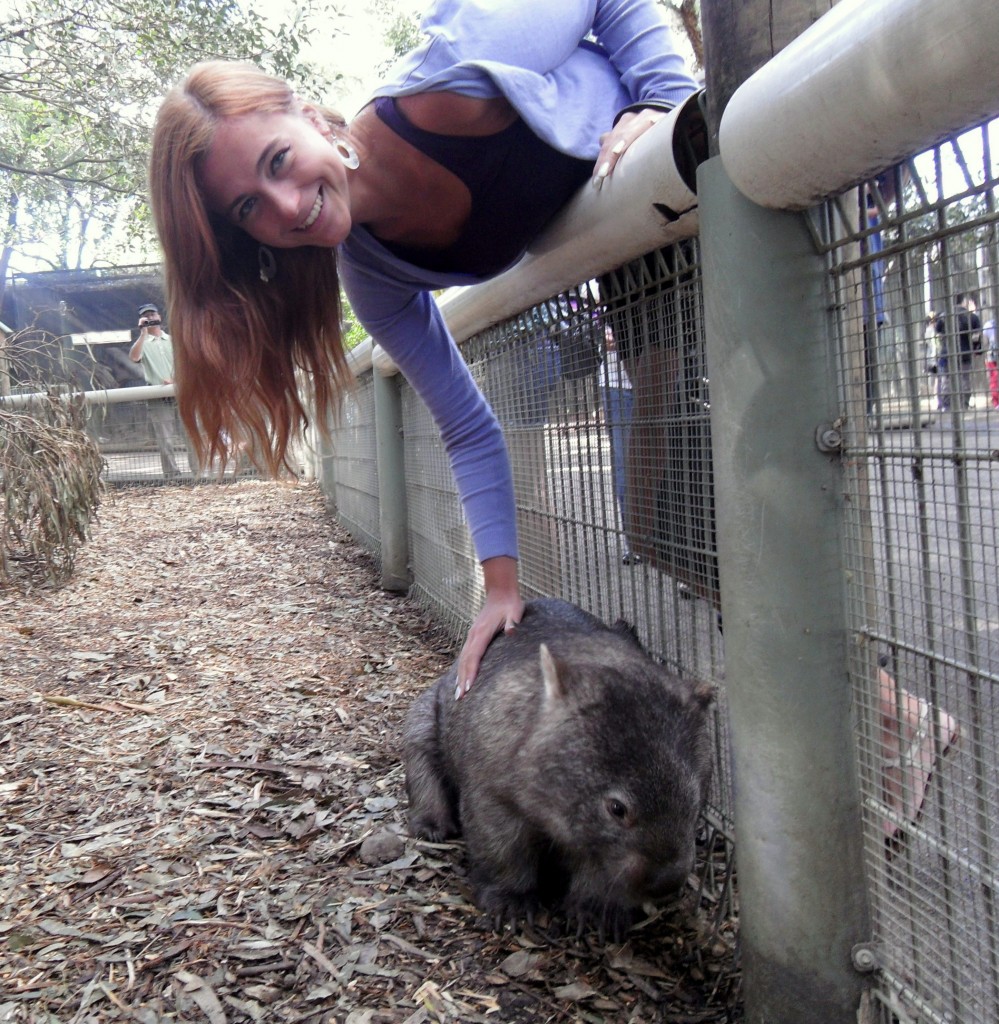 I got an ice cream cone filled with seeds to feed the wallabies. However, the poor wallabies had to fight with emus trying to steal their food, but I think I managed to feed my little friends enough.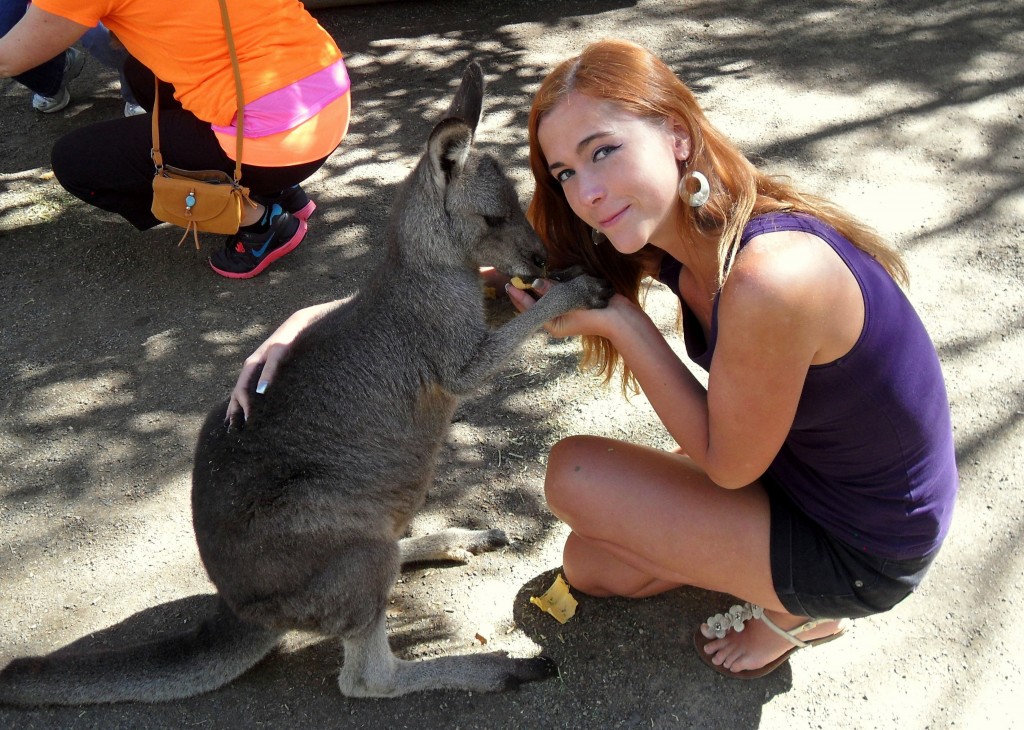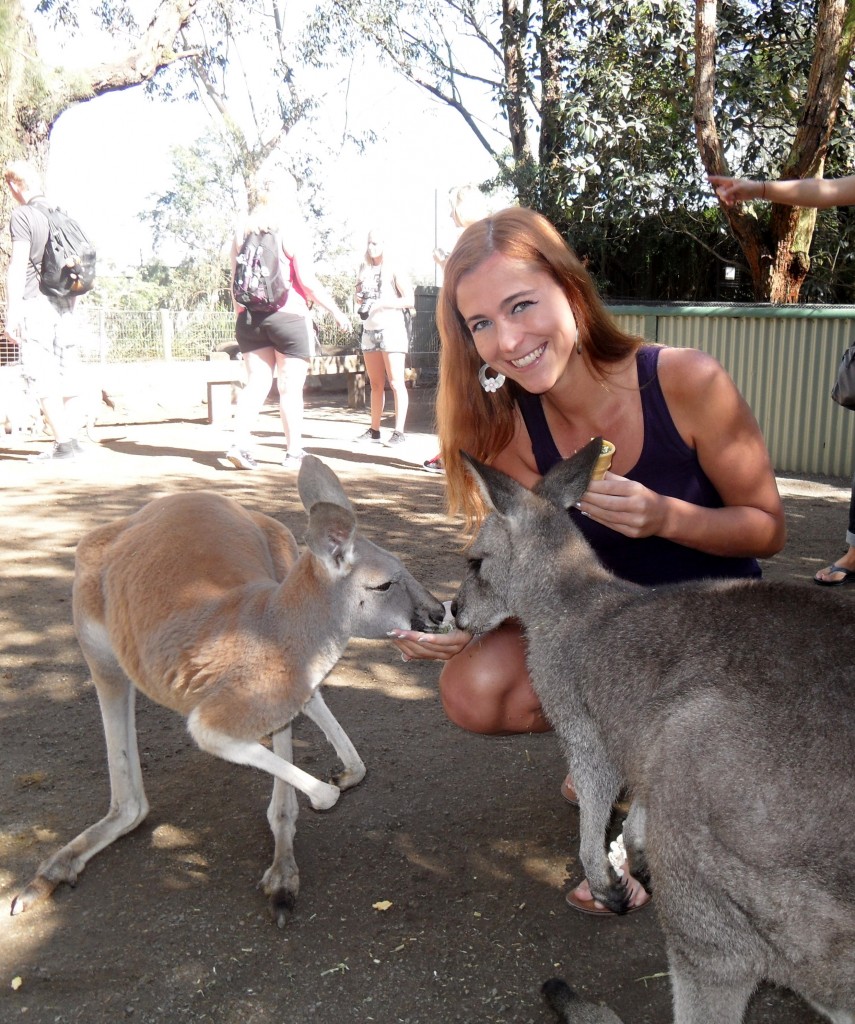 A big line of people indicated that there must have been a koala somewhere around. However, I managed to skip the line and hang out with another koala sitting on the branch of a eucalyptus tree. To my surprise, I was actually able to touch and even hug the koala.
The friendly staff informed me that only travel agencies say that you can't touch the animals but it's totally fine. The poor drunk half-asleep koala (eucalyptus makes them tipsy, the same thing happens to elephants who eat marula fruit) couldn't be less bothered by me trying to hug it.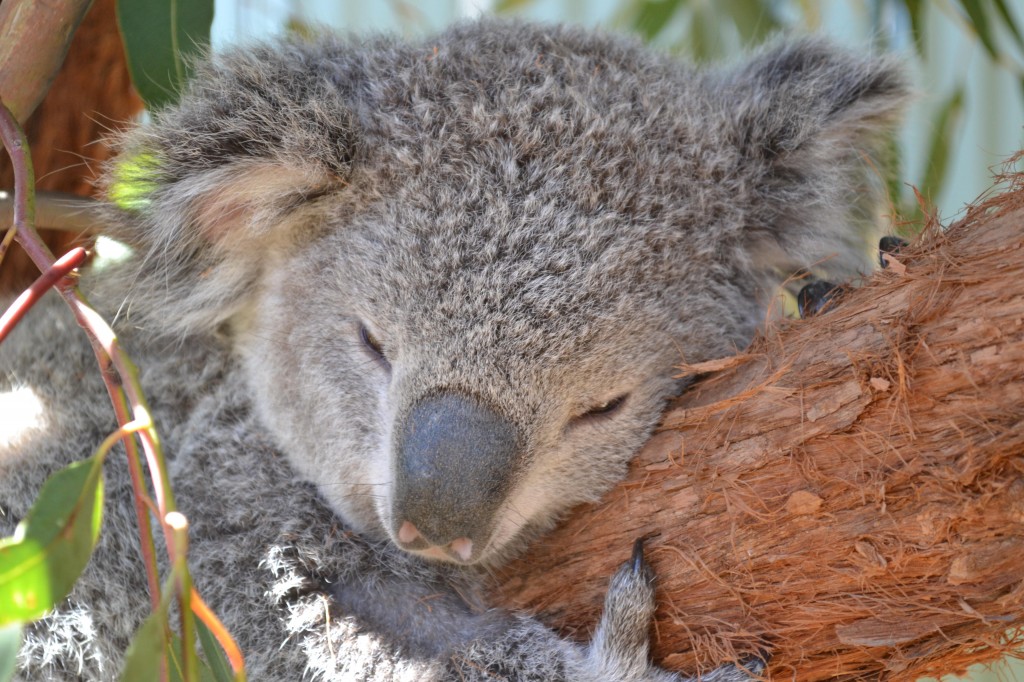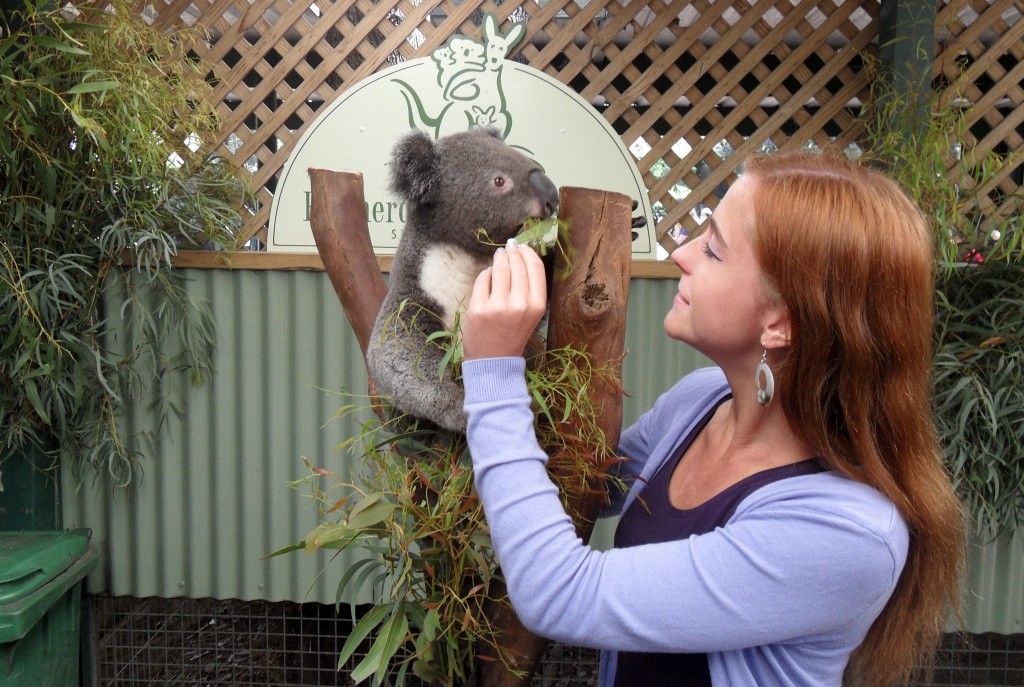 That koala was the last animal I took a photo of… Why? My camera was fully charged, but when I tried to take a photo of a penguin it suddenly died for no reason. Happy I had a back-up plan, I took my phone out of my bag only to realize that it was also dead. I couldn't believe that both my camera and my phone died simultaneously in Australia. Extremely frustrated, I decided to buy a new phone immediately upon arrival at the first stop in the Blue Mountains.
I wanted to take out some cash but when I tried, it turned out that my Dutch bank forgot to activate my card for use abroad and my UK bank simply refused to give me any money, claiming that I entered the wrong pin. This was the day that I stayed with no camera, no working phone, and no money.
My frustration might have influenced my opinion about the Blue Mountains, but I was terribly disappointed by them. Some say that the more you travel, the less impressed you are and that might be the case with me, but if you've been to New Zealand or South Africa, the Blue Mountains will disappoint you. At least I didn't regret not being able to take a picture there. Overall though, the trip was definitely worth it, because of the wildlife park!