My trip to Ecuador was mostly influenced by my desire to experience a few days in the Amazon jungle. Out of the three weeks I planned to spend in Ecuador and Colombia, five days were reserved for the Amazon.
After my arrival in Quito, I found out that some people from my hostel were going on a tour of the jungle so obviously I didn't hesitate to join. We booked a 5-day tour with the Dracaena tour company to venture into the deepest part of the Amazon. Our starting point was in Lago Agrio since you obviously shouldn't go to the middle of the deep rainforest in Ecuador on your own.
How I Got Lost in the Amazon Rainforest in Ecuador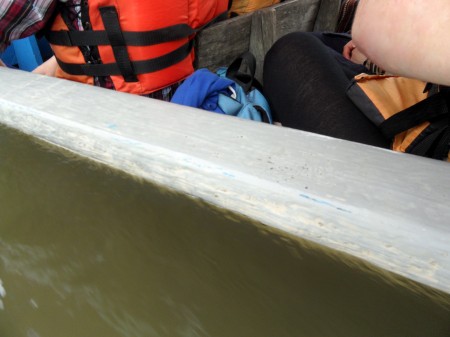 We took the cheapest option (approx. $12) to get to Lago Agrio, which was via overnight bus. To my surprise the bus was pretty full, so lying on two seats wasn't an option.
The bus dropped everyone off in the middle of nowhere, I presume so a few locals could make some money by taxing us to the meet-up point. After 3h of waiting at a restaurant, we got picked up by our tour guide for another 2.5h drive by minivan, followed by a 3h boat ride.
We were all pretty scared because a lot of people took their 30kg suitcases with them, despite being advised not to bring anything apart from a small backpack, so the boat had to carry a lot more weight than we expected. To be honest, as a tour guide, I would have simply refused those people entry onto the boat with suitcases that big.
Upon arrival to our lodge, I realized that the trip was definitely worth it. The semi-open-air houses made out of bamboo looked amazing! Every morning the toilet was full of frogs, scaring my Finnish roommates away, and a group of bats would chill on the top of my bed cover 😉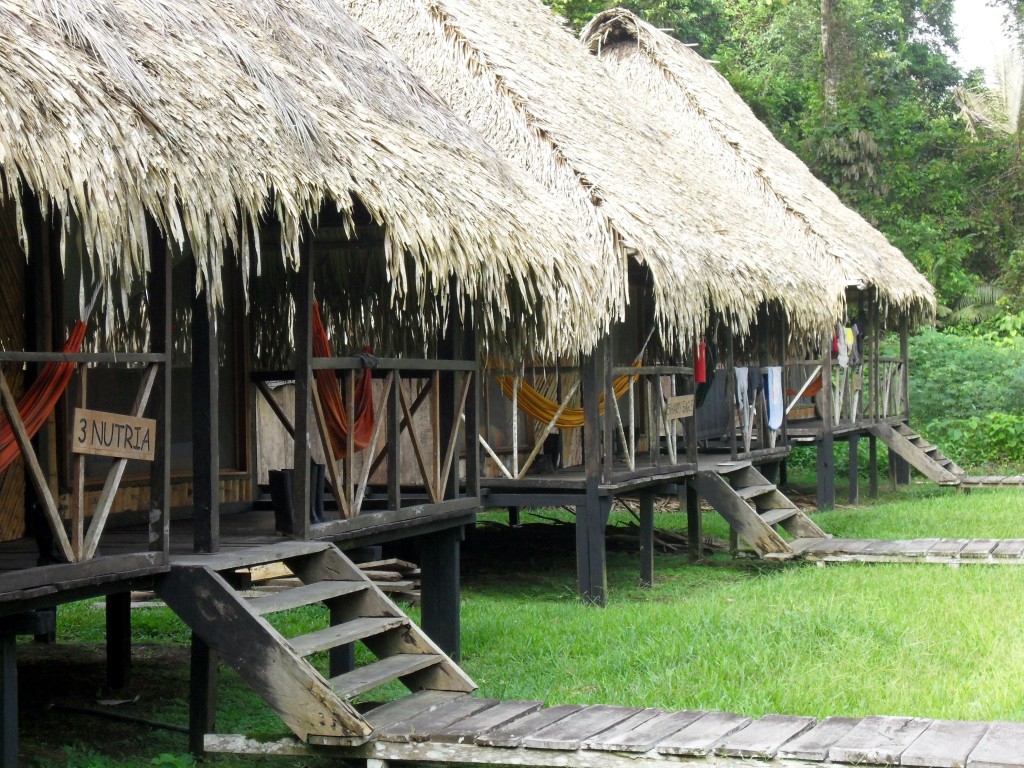 One morning our neighbors freaked out because a boa snake was right next to their beds, but according to locals, this brings you good luck.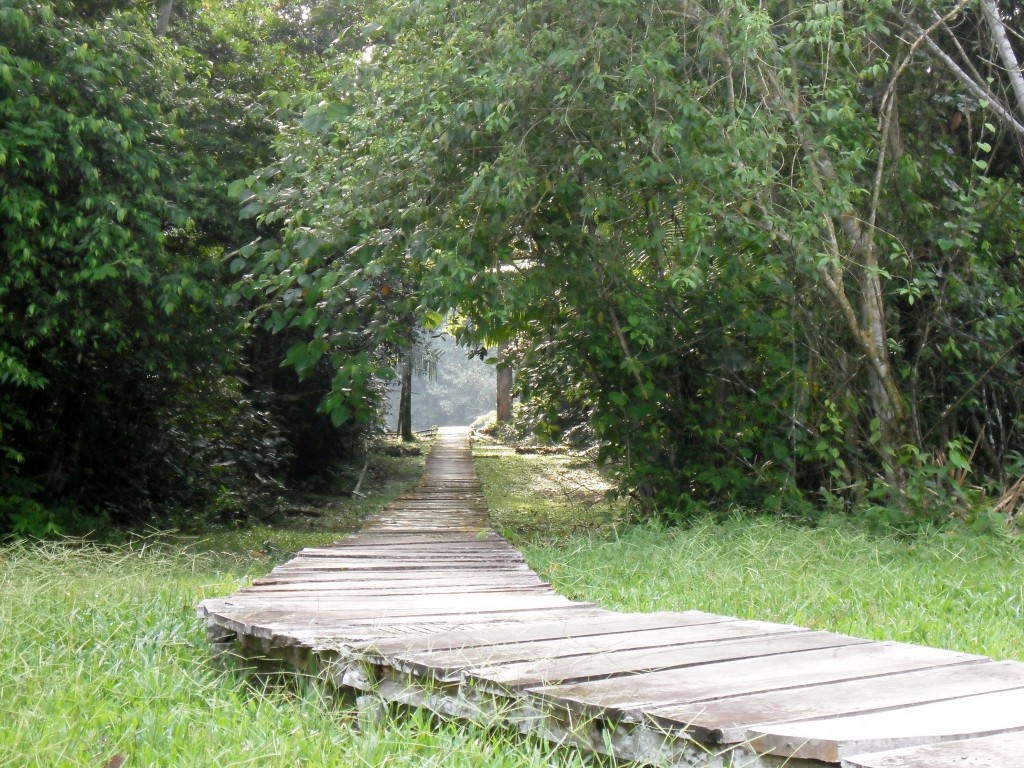 Call me crazy, but the only real problem I had was the shower since I like to take my showers in boiling hot water and I can't stay in cold water (for me it's cold, for others it's a normal temperature) for longer than a minute. In the jungle I had to resort to being slightly less clean than usual.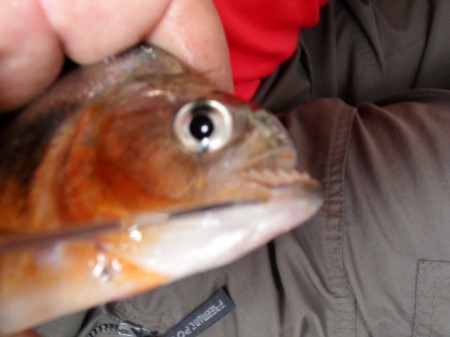 The food served at the lodge was way better than I've expected. I tried green plantain soup, scrambled Yuka, and a self-fished piranha.
Every day we were offered a bunch of activities. We took long walks through the forest to spot birds and bugs, boat rides to see river dolphins, and went fishing for our own dinners.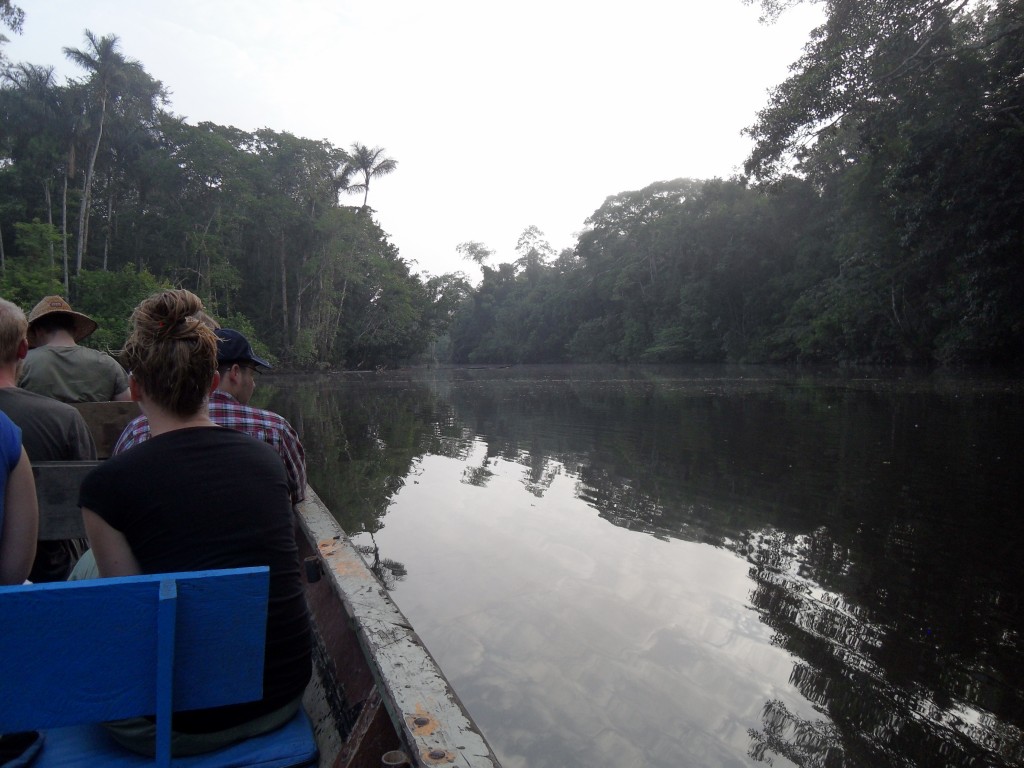 I got to see a toucan, falcons, poisonous caterpillars, and plenty of monkeys including the 'local' one I made friends with.
You're probably wondering how I got lost then. My stay in the jungle would have been great if it wasn't for my guide. While he had 20 years of experience, it was in the Galapagos, not the Amazon, and it was only his first tour out there.
This is why he let a Dutch girl hang on the first liana she saw without checking if it was strong enough and the poor girl fell off and hit her head when it broke.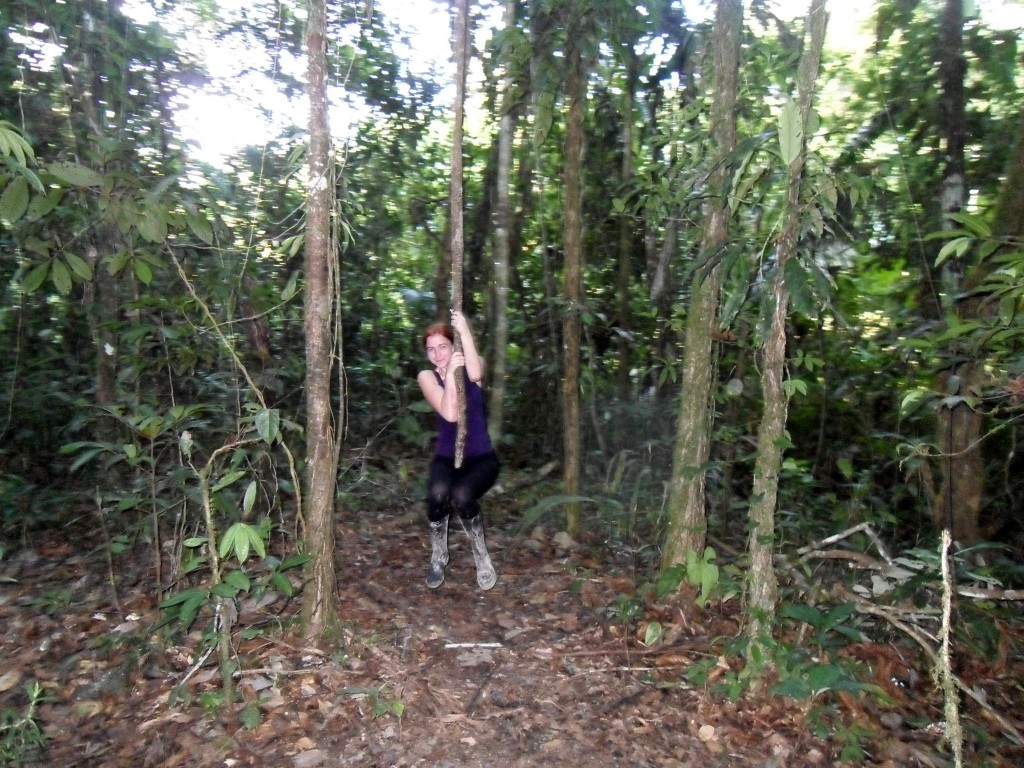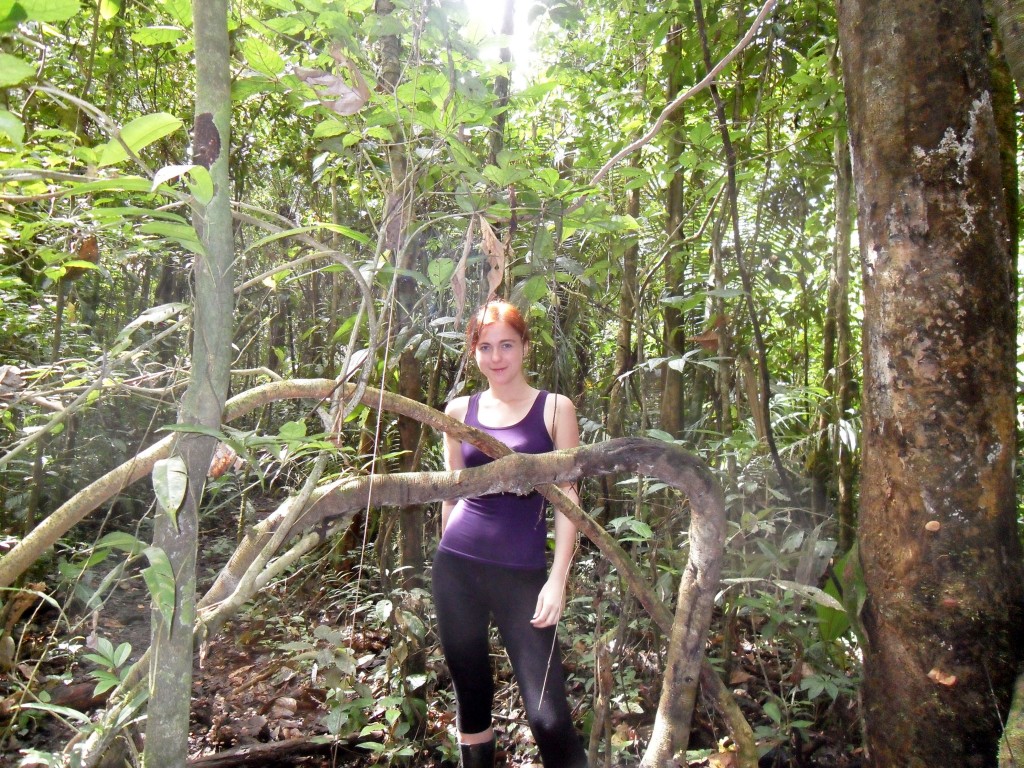 On our last night, we were meant to take a 4-hour walk in the evening before dinner. However, our guide got us lost and we ended up in the middle of nowhere in the dark.
When we somehow managed to get to a river, we unsuccessfully tried to scream for help. To avoid being eaten by a bunch of bugs, we made a fire to save ourselves from bugs.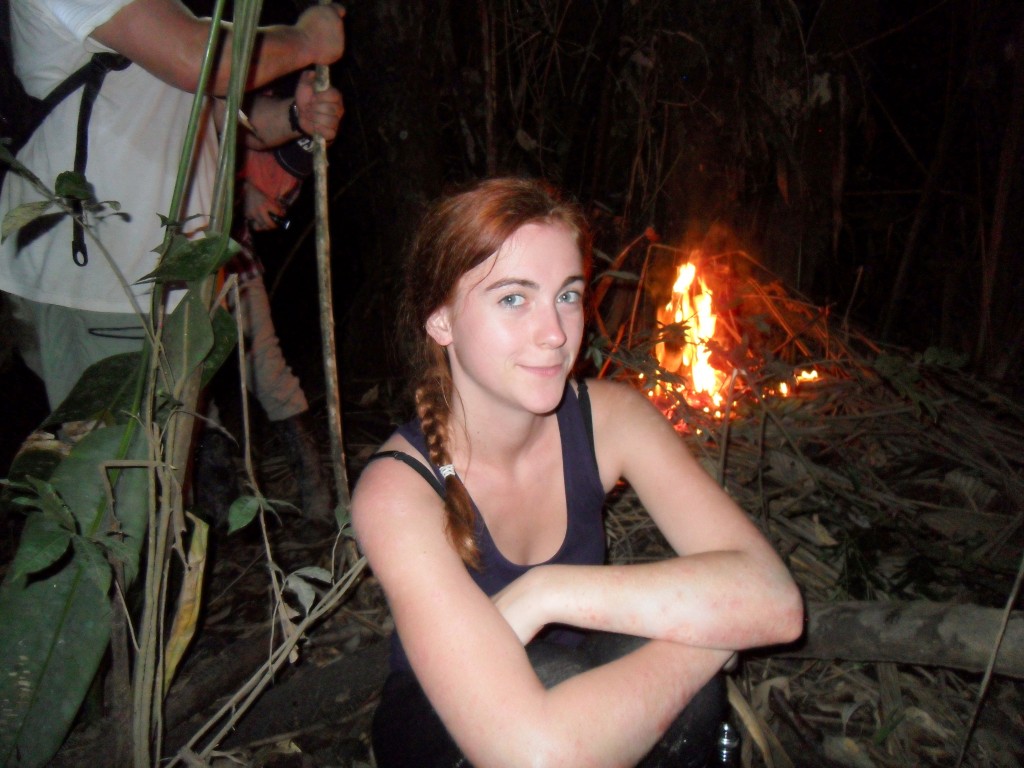 After 4h we got lucky that an indigenous fisherman and his family were passing by and decided to give us a ride. It was too dark to take a picture, but it was quite a sight – I was sitting on a boat with 2 toddlers sleeping on the top of the fish their father had caught.
Because of this incident, I found out that the lodge not only has no mobile signal but no walkie-talkie and no emergency procedures if someone gets lost.
Moreover, if someone gets bitten by something they need to take him to the nearest hospital. Which would mean 3h by boat and 2.5h by minivan, since they keep no first aid at the lodge.
I'd say I was quite lucky to get back to civilization. I was extremely lucky to get a ride with a German-Turkish couple by car, avoiding the long bus ride back to Quito.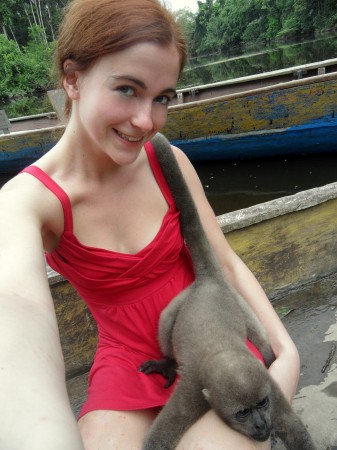 I felt even luckier when I found out that the people wanting to go to Banos ended up in a town 2h away from their destination. As a result, they had to sleep in another bus while their driver decided to take a nap, Ecuadorian style!
I guess if you want luxury you should skip going to a lodge in the Amazon Rainforest in Ecuador and get a hotel, but for me, it was quite an experience to spend 5 days in the wild and I'd recommend it to anyone… probably this monkey is still there waiting to play with you!
However, if you're going with kids you might want to opt for either the Peruvian or the Brazilian part of the Amazon, as it's more catered to families.