Apart from the Galapagos Islands and the attractions in Quito there are plenty of things to do in Ecuador. This amazing country is often overlooked and people forget that there are plenty of fun things to do there. Here are my top recommendations!
Things to do in Ecuador outside of Quito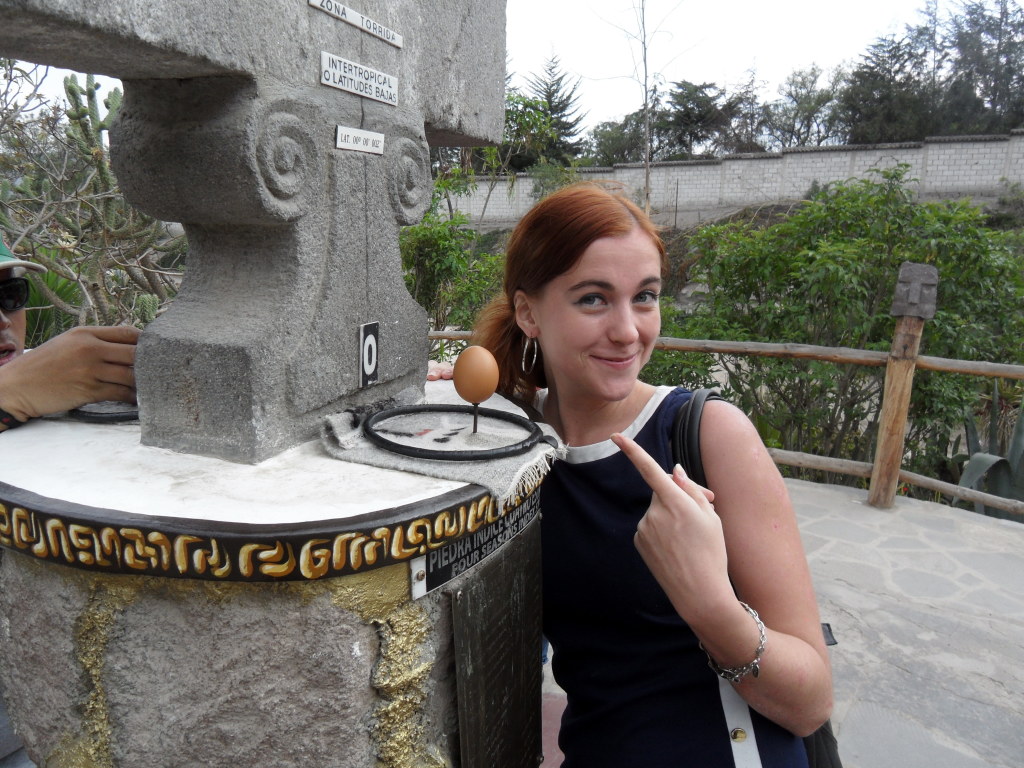 ---
Stand in the middle of the world
Located just half an hour away from Quito's downtown, you can find the exact middle of the world – the Equator, also known as the Mitad del Mundo in Spanish. While the monument and the line passing underneath it is a tourist trap, the real equator (at least the one that shows on your GPS) is located 5 minutes away in a museum.
At least there are some llamas running around, but don't be fooled. The moment you try to approach them they run away.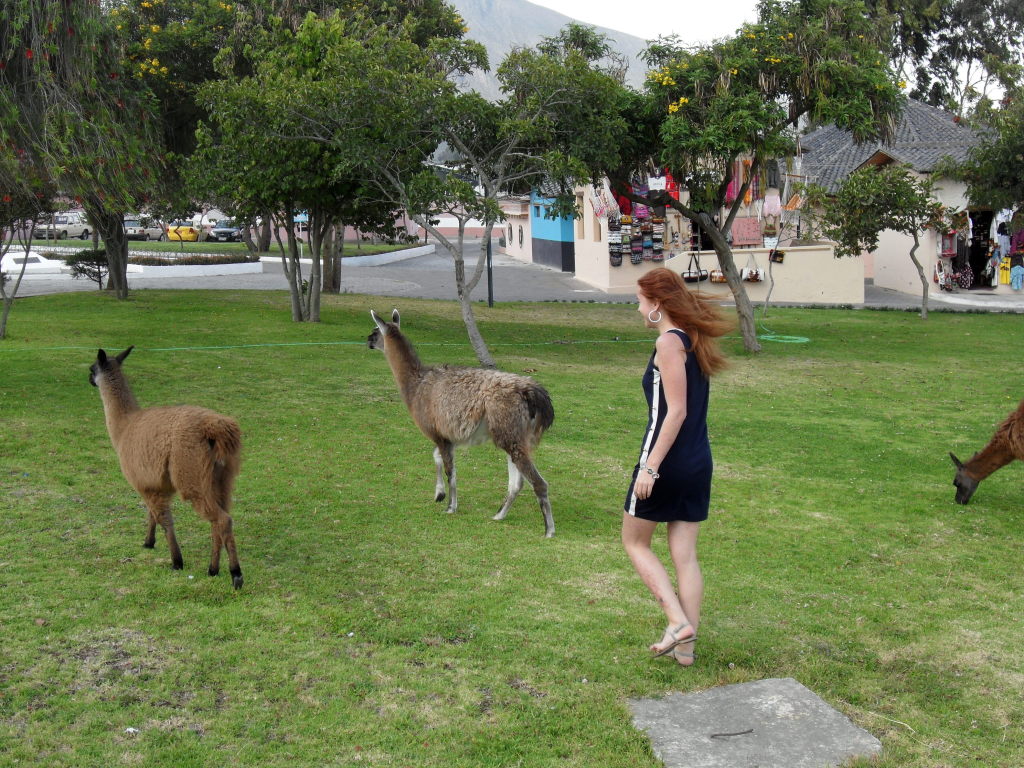 Of course, the museum charges a few extra dollars to enter. But if you're there already there's no way you can refuse to pay a small amount to get a guided tour. You get to try balancing an egg and various other sorts of experiments relating to the equator. It was a lot of fun and we even got to learn a bit more about Ecuadorian culture and history.
If you bring your passport you can even get some stamps that prove you've visited the middle of the world! The place is totally worth the money!
---
Stay at the eco-lodge in the Mindo Cloud Forest
At the Mindo Cloud Forest you can experience a huge variety of plants, birds, and mammals. You can volunteer at the eco-lodge or even, surprisingly, couchsurf.
---
Visit the Amazon
Visiting the Amazon from Ecuador is way cheaper than doing it from Brazil or Peru, although it won't be as 'luxurious'. You can't go to the Amazon on your own, so your only option is a tour. You can choose if you want to take a 3, 4, or 5-day trip and how far in the jungle you would like to go to.
I did a 4-day deep jungle tour and I definitely wouldn't do it again with this tour company.My group got lost in the jungle, but I know that others weren't as unlucky. Amazon jungle itself was beyond fantastic and I'd definitely recommend visiting. In fact, I can't wait to go back there!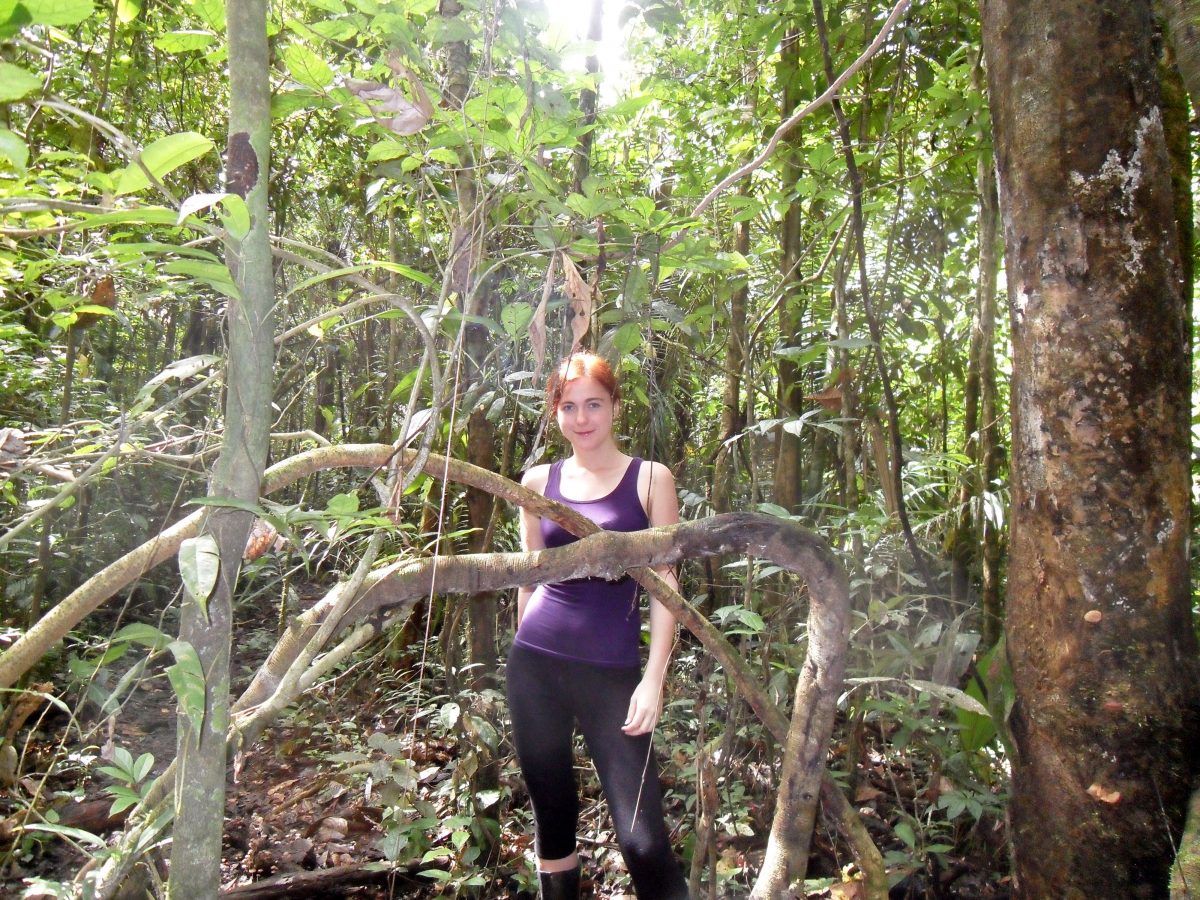 ---
Otavalo Animal Market
You can't miss the Otavalo market when visiting Ecuador. It's an outstanding shopping opportunity and cultural experience at once. The market is open every day, but the best time to visit is on a Saturday before 6 am. It might sound crazy, but trust me it's worth it!
Most travelers choose to go there a day before to spend the night. You can buy absolutely anything at this market, including clothing made out of llama fur, as well as local food.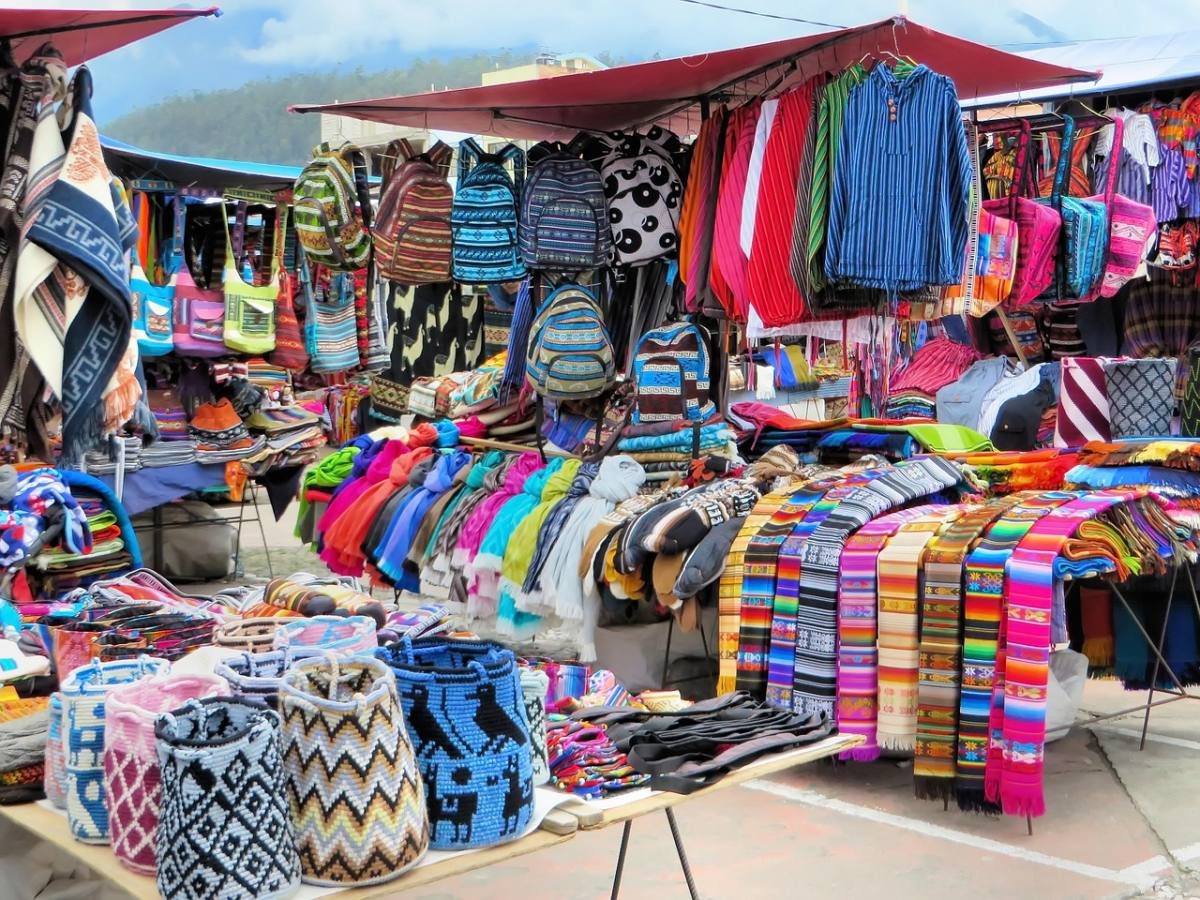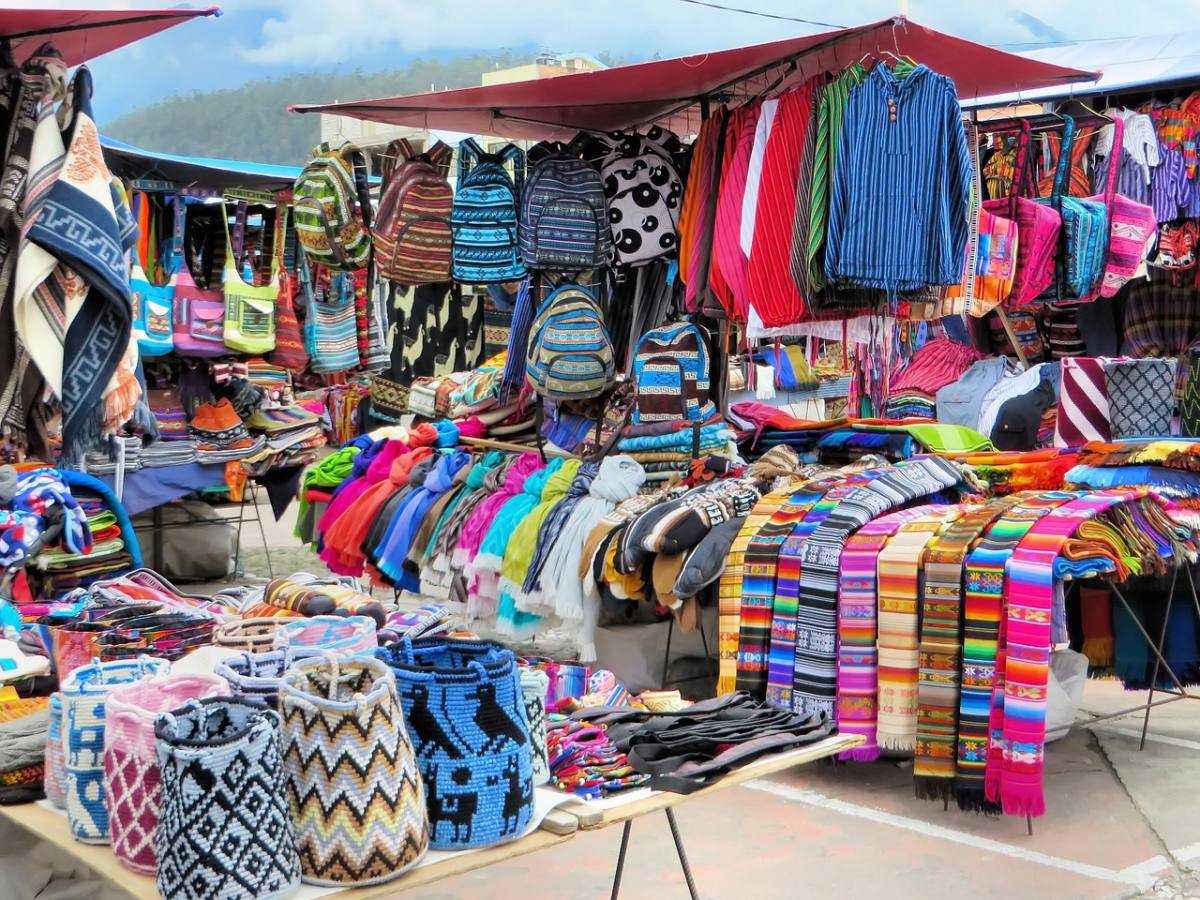 Why visit on a Saturday?
It's the only day when you can see the animal market! The animal market is a truly amazing experience, but it might seem a bit surreal. There are sounds of squealing pigs and guinea pigs reluctantly being taken home by their new owners. You can even purchase a cow or two if you like…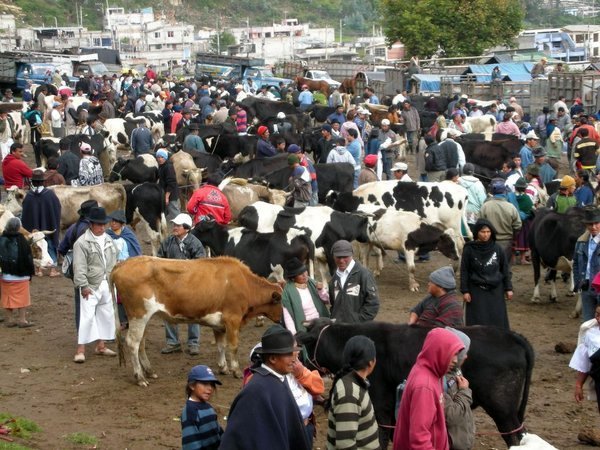 ---
Climb Cotopaxi volcano
Cotopaxi volcano is one of the highest active volcanoes in the world. This 5897 m high mountain has erupted more than 50 times since the 18th century. Don't worry, the volcano hasn't erupted since the World War 2, so the chances it'll erupt during your trip are very small.
The best way to get there is by booking a tour from Quito. But you can also go on your own and hire a local guide. The tour will take you up to the base of the mountain from where you can start hiking up.
Tip: Don't book it before you get to Ecuador! Similar like in the case of Rainbow Mountain in Peru, there are plenty of agencies offering tours for much cheaper than you'd pay from your home country. Simply walk about the Mariscal area of Quito and pick your tour.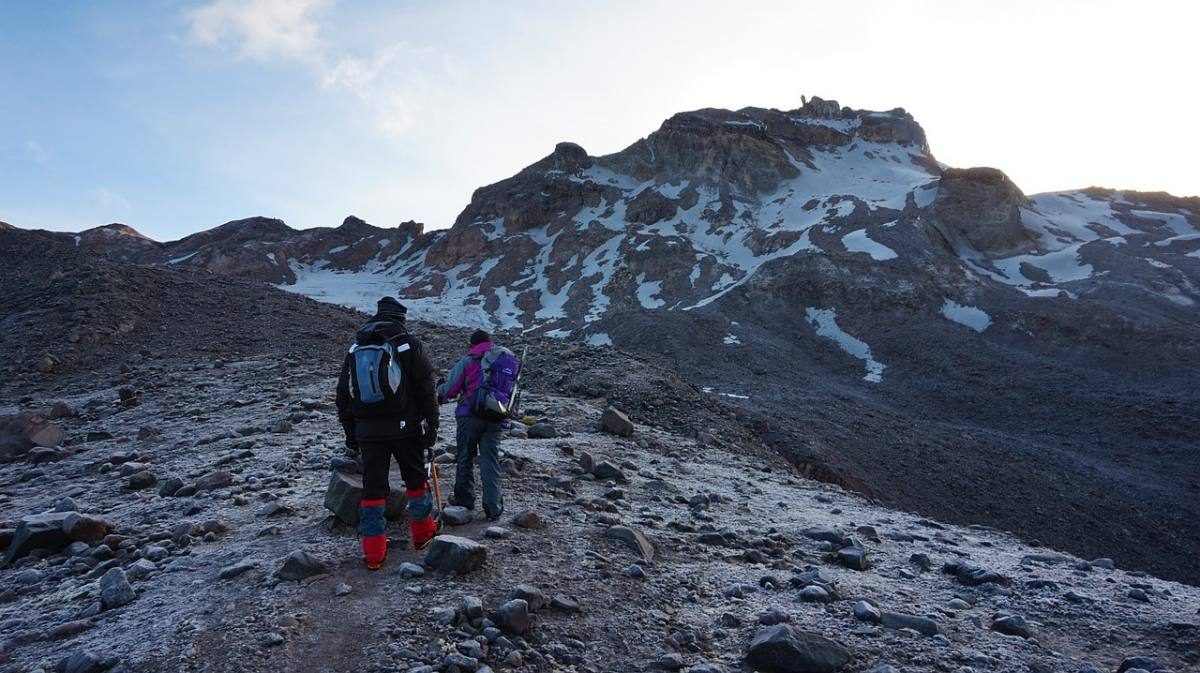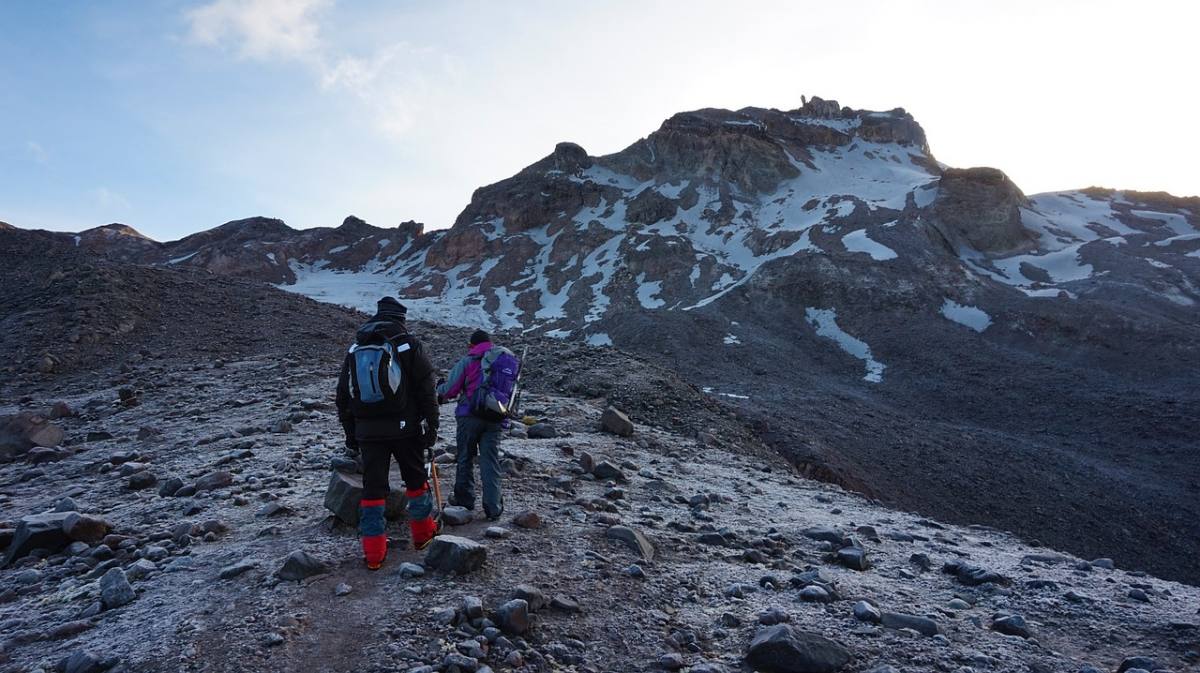 You only get to hike for 500m, and it's not an easy walk. The altitude is pretty high, so you need to walk slowly in order not to get sick.
A simple tour won't let you hike all the way up to the summit because it requires a lot of preparation and hiking experience. Apparently only 50% of the people who attempt to climb all the way up actually make it, but that's something I just read and can't confirm.
---
Visit Baños
Baños is 175km from Quito and travelers love the place. This small town in the south of Ecuador attracts all kinds of travelers, from luxury lovers to cheap backpackers. Simply because it has everything.
As the name indicates (baños means bathrooms), Baños offers plenty of cheap spas. Massage costs approx. $25 with hot springs included. You can find them in pretty much in every corner of the city.
If you're brave enough you can even throw yourself off of a bridge for just $15! For less brave, I recommend a world famous swing off the cliff.
---
Chill on the beach in Montanita
If you'd like to visit some of the most beautiful beaches in South America, Ecuador should definitely be your choice. Most expats here live in quiet little Olón, but as a visitor, you should go to nearby Montañita. It has nightlife, restaurants, Spanish schools and surfing classes.
A lot of my friends went for a few days and ended up staying for a whole month!
---
See the Galapagitos
Before I spontaneously decided to visit the Galapagos I was researching if I could see some of the wildlife on the mainland. To my surprise, I found a place to spot blue-footed boobies (don't ask why are they called boobies!) and iguanas.
Isla de la Plata, often called the Poor Man's Galapagos, is easily accessible from Puerto Lopez by boat. It's a great place to hike for a few hours and spot some wildlife if you're on a budget.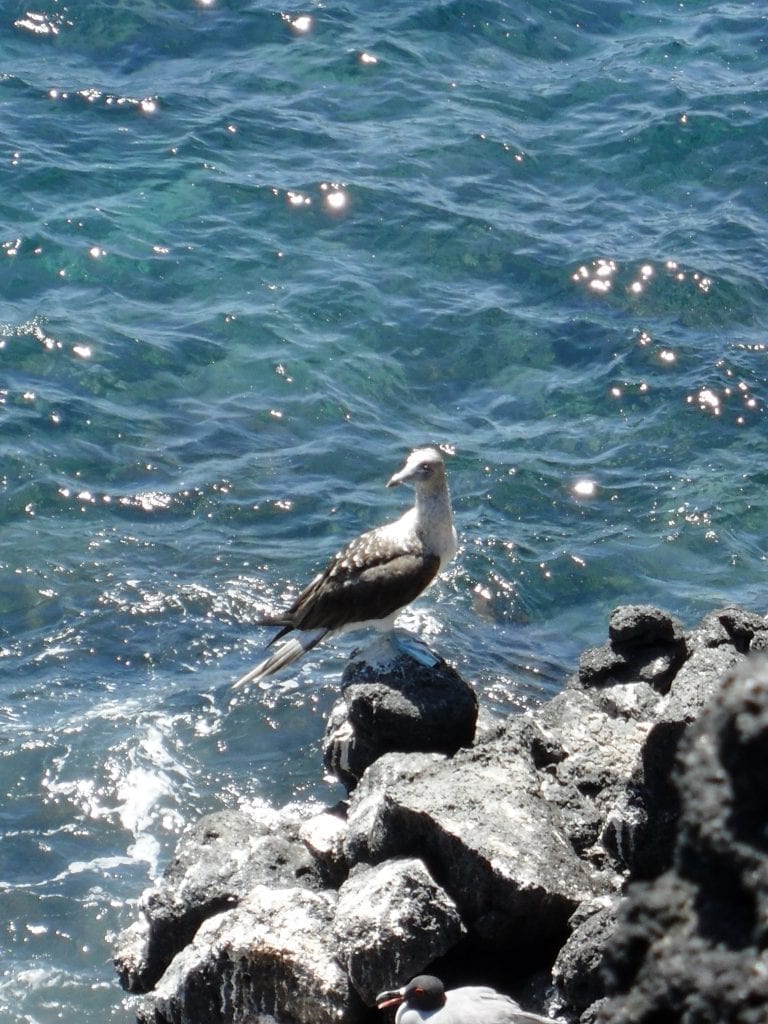 Did I miss out on something? Drop me a message below!