The Galapagos Islands don't need much of an introduction as they are probably one of the most desirable destinations for travelers. The wildlife and the amazing scenery are incredible and you won't be bored even if you visit it more than once. In fact, I'm actually dying to revisit the Galapagos again.
While many people are turned away by the high price of the cruises offered by tour companies, I've done Galapagos without a cruise. My trip was totally a budget trip as there are ways to visit different islands without breaking the bank.
How to Visit Galapagos Without a Cruise: Budget Guide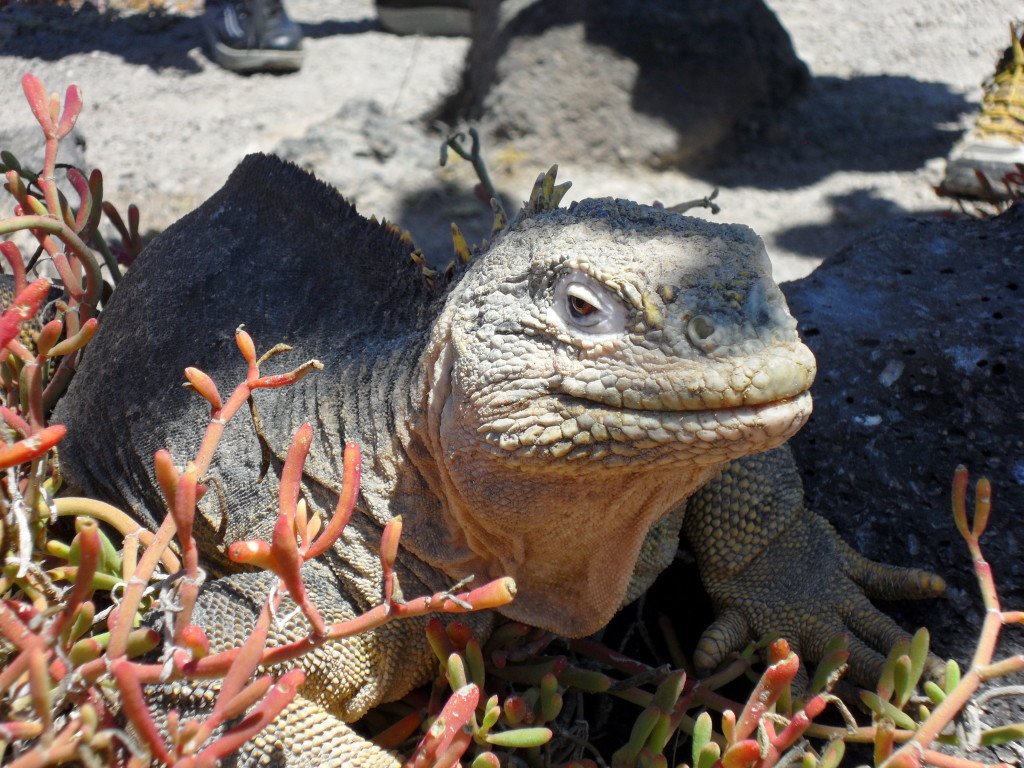 ---
Cheap flights to the Galapagos Islands
If you're planning on visiting the Galapagos Islands you shouldn't skip the mainland of Ecuador as well. It offers plenty of attractions and you won't be disappointed. Not without a reason, Ecuador is probably my favorite country in South America.
The only way to get to the Galapagos is to fly to one of two airports – Baltra and San Cristobal. Flights leave from Guayaquil or Quito (with a layover in Guayaquil), so my best tip would be to start in one of these cities.
The best way to score a cheap flight is a last second purchase 2-5 days before your departure. There are ALWAYS flights available and by making a last second purchase at a local travel agency, you might be able to save up to $200.
The flights aren't cheap and I'm not going to lie, the minimum you are going to spend is around $350 so every possible discount makes a difference.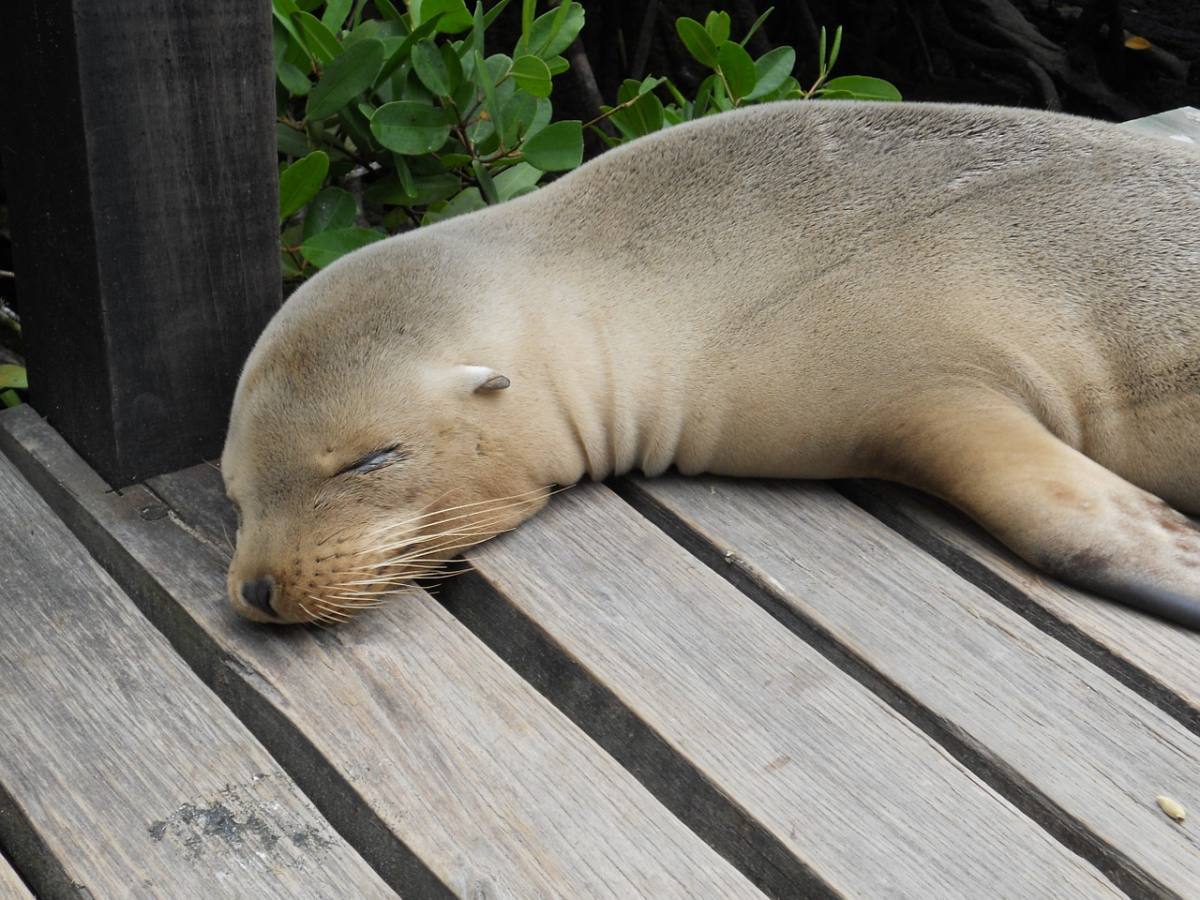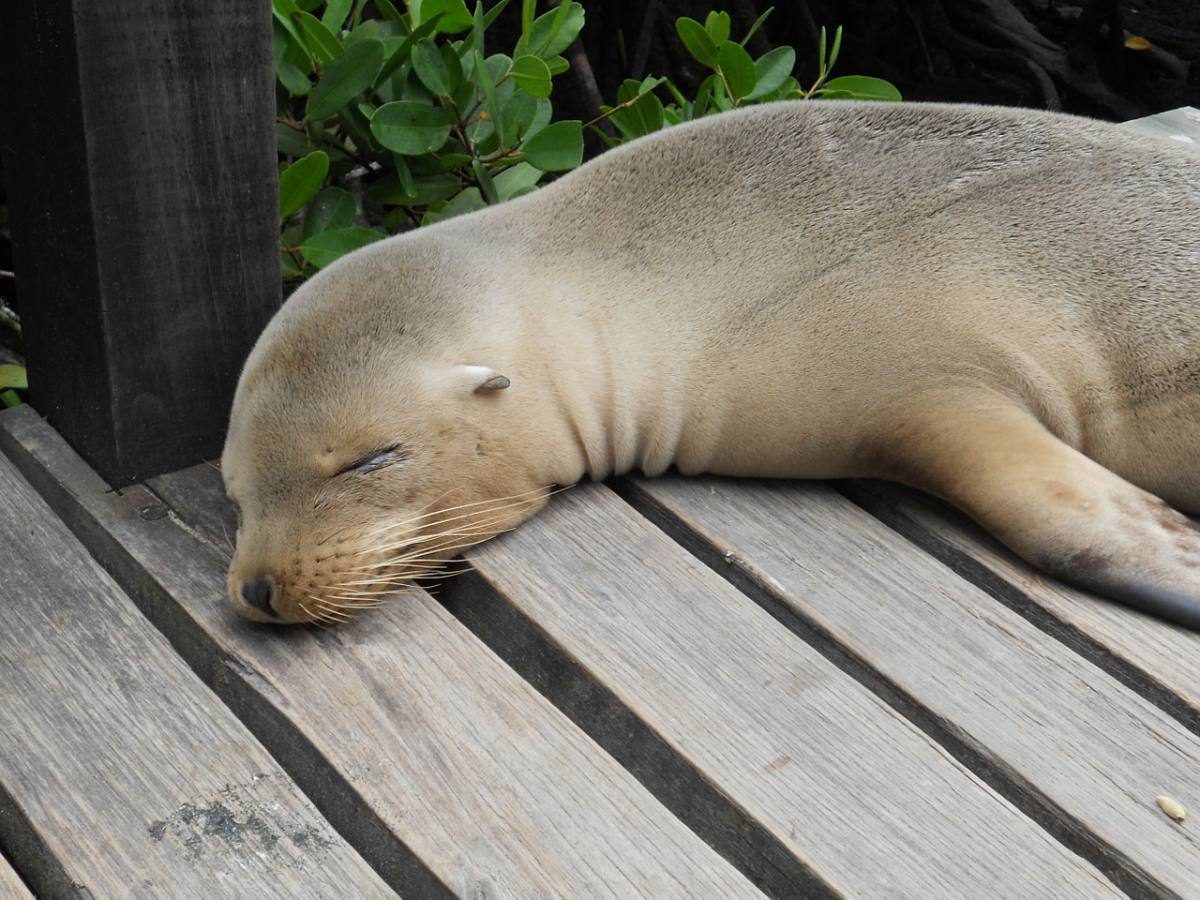 ---
Getting to Puerto Ayora from Baltra Airport
I flew into Baltra Airport, so, unfortunately, I can't tell you much about transportation to and from San Cristobal.
Baltra is a tiny island located right next to Santa Cruz Island with nothing but an airport. No matter if you're going on a cruise. or want to stay on the mainland, you need to get to the capital of the Galapagos – Puerto Ayora.
After you pay your statutory $100 fee at the airport for entry to the national park, you can proceed to the minibusses that will take you to the ferry terminal. Both the 10-minute ferry ride and the minibus are $1. But right after you'll have to pay $10 for transportation to Puerto Ayora.
There are a couple of big bus companies to choose from and the price is set, but if you feel like you don't want to spend your first hour in the Galapagos on a big bus there are also many taxis waiting. The whole process is very smooth and there is no need to stress about it. The bus can drop you off at your hotel or at the port, whichever you choose.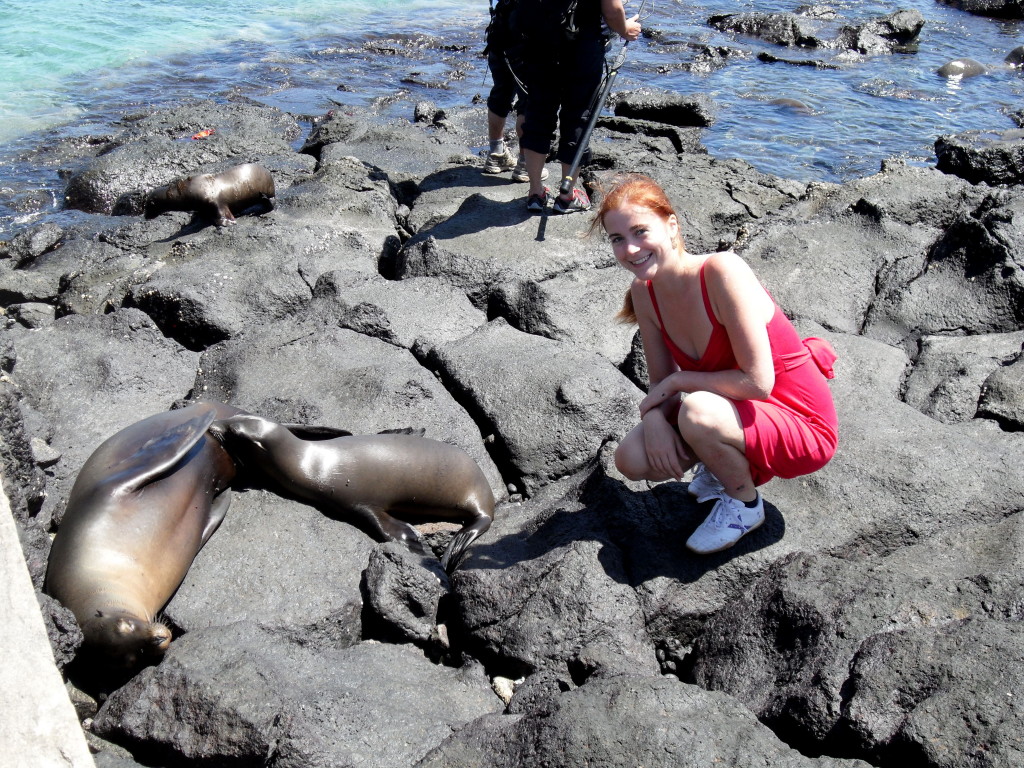 ---
Where to stay in Puerto Ayora
Staying in Puerto Ayora will give you a unique opportunity to interact with the locals and see a town invaded by iguanas and seals. This cute little town has a great nightlife, a lot of local and international restaurants, and plenty of things to do in and around!
I stayed in a lovely guesthouse called Galapagos Best Hostel which was basic but affordable. The Canadian owner and his local wife were both extremely helpful and he gave every new person a tour around town right upon arrival!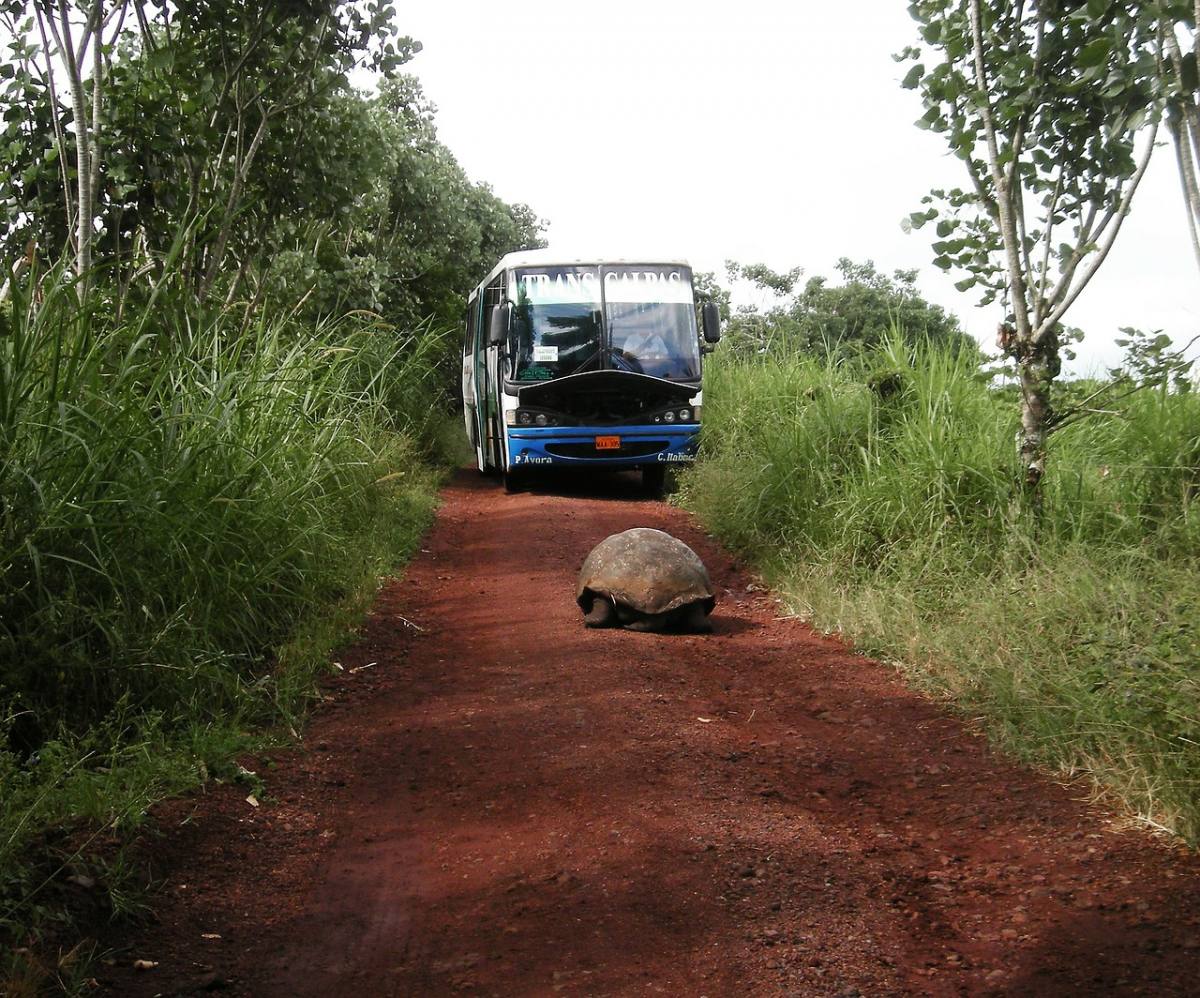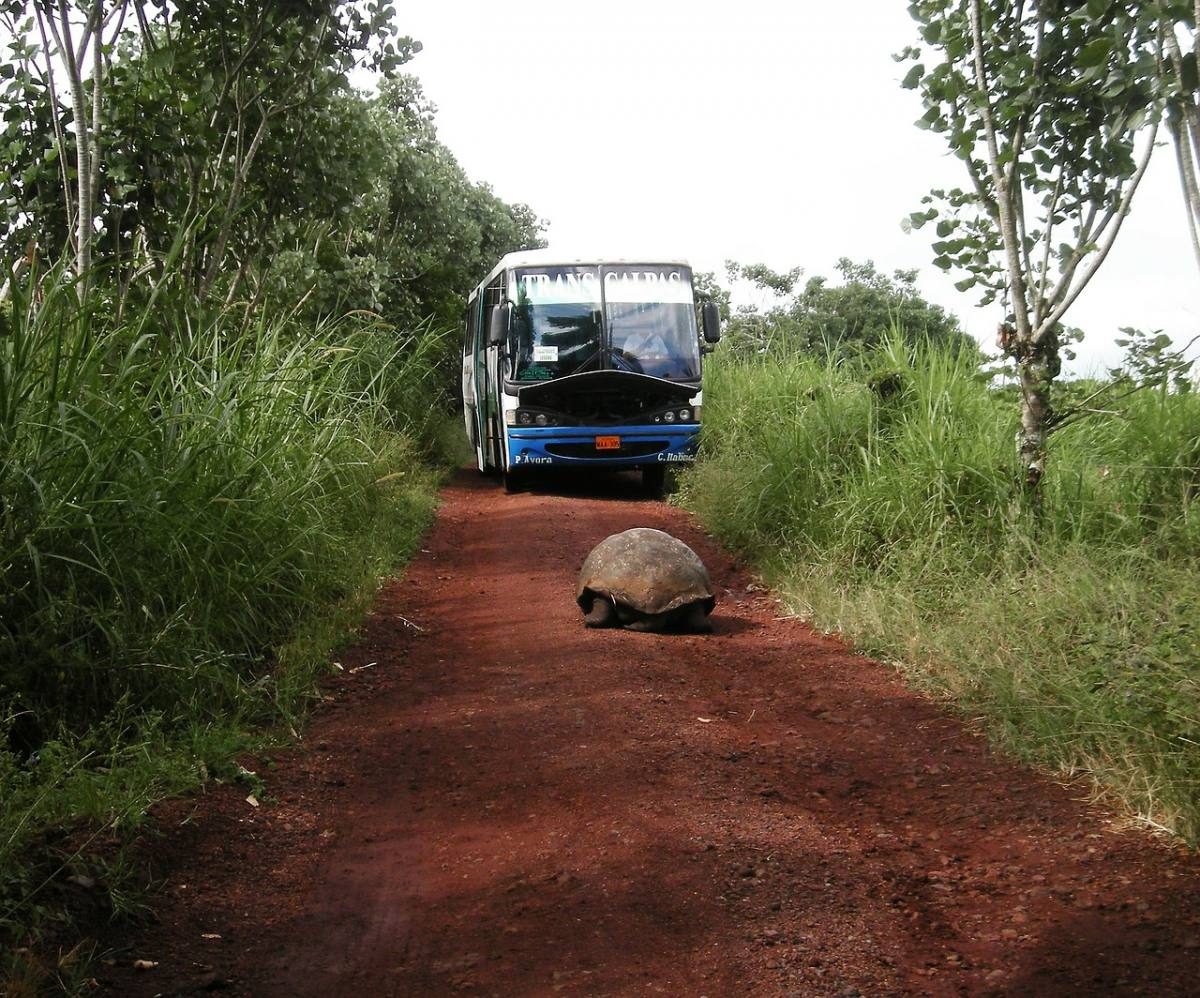 ---
Excursions from Puerto Ayora
A lot of travelers come to the Galapagos without a plan so purchasing a 1 or 2-day cruise isn't a problem. Moreover, booking them in Puerto Ayora and not on the mainland will save you a lot of money.
Tours range from $80 to $150, including lunch and snorkeling or kayaking. The bigger cruise ships usually stop on the bigger islands but smaller day cruises will allow you to visit the tiny uninhabited islands with the even more fascinating scenery.
During my excursions to Isla Plazas I had a chance to wander around the wildlife with only 10 other people. Isla Plazas is an amazing place with a surface resembling Mars – red sand and rocks, with plenty of blue-footed boobies which are not as easy to spot as one might think.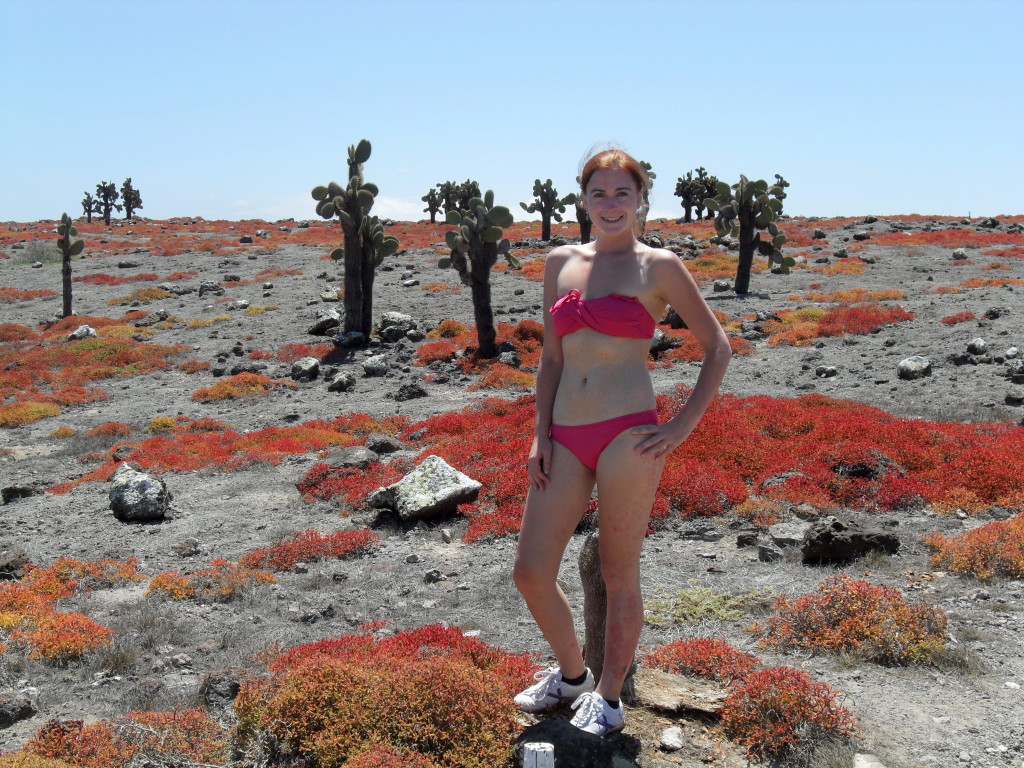 ---
How to get to the other islands
If you exhaust all of the options in & around Puerto Ayora you can easily travel to the other islands. The most popular option is Isla Isabela. It can easily be reached by taking a motorboat that leaves twice a day.
Isabela Island is known for having big sea turtles which you can actually swim with. Yes, locals grab the turtles and ride them, but you shouldn't be encouraged to do so. Either way, it's definitely once in a lifetime opportunity!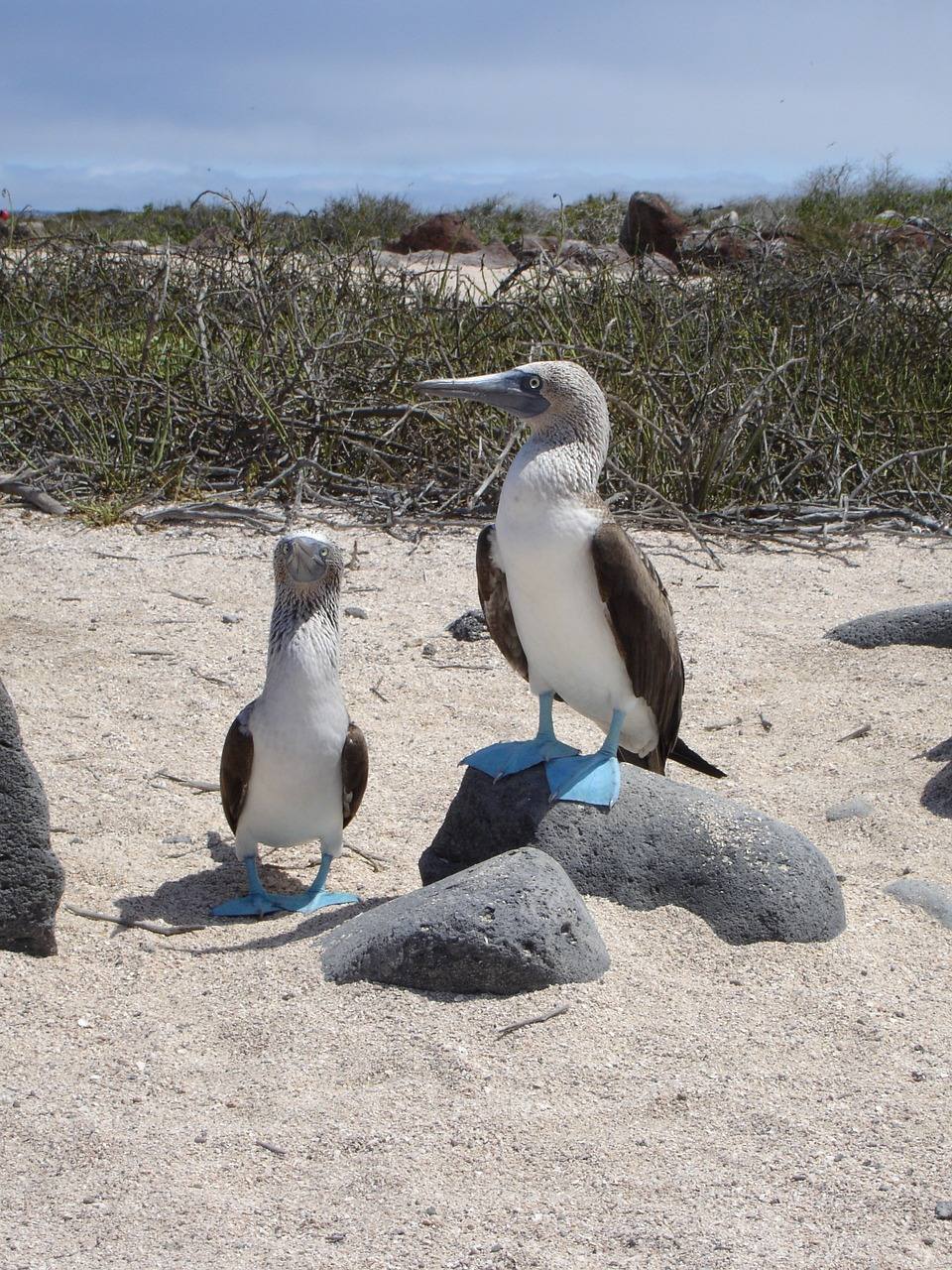 ---
Budget for Galapagos Islands
It's hard to say exactly how much one would spend in the Galapagos Islands. Including the flight, I suggest to have at least $800.
The most expensive thing on the islands is food, but it's still only 70% as expensive as in Europe or the US. If you're still considering opting for a Galapagos cruise instead of the mainland on a lower budget, do it. Perhaps include a few more days at the end of your trip and take some time to explore the local towns.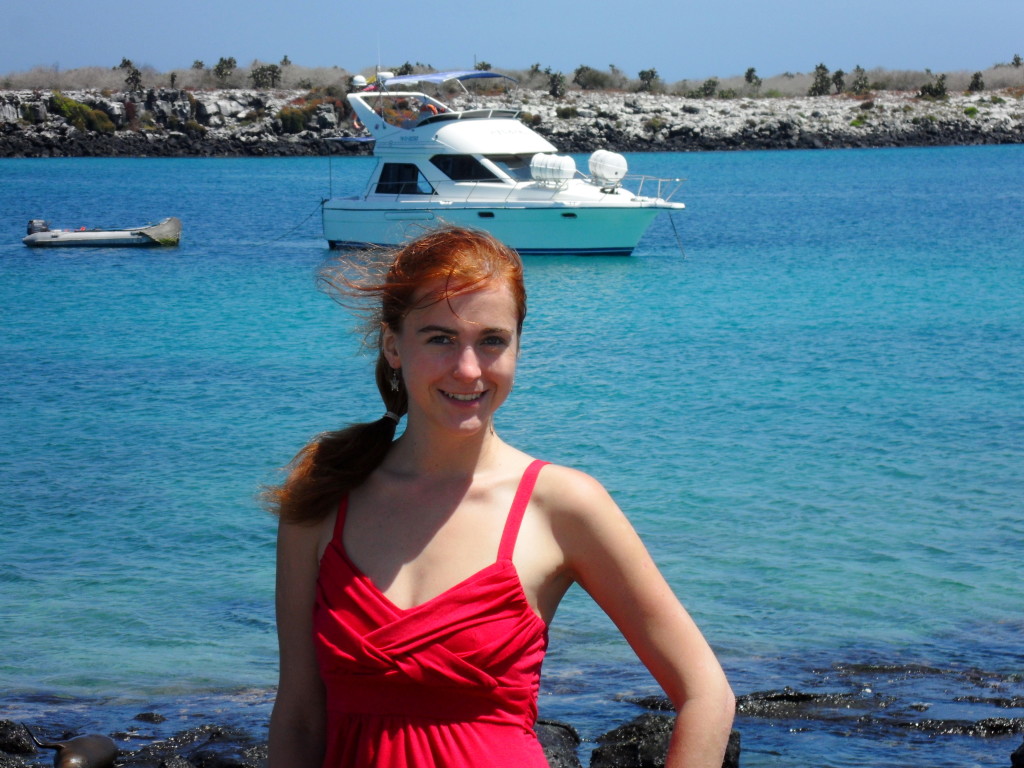 ---
Other important things to know
My most important tip for visiting the Galapagos Islands may sound a bit silly but believe me, you'll thank me for it later. Use sunscreen everywhere! The intensity of the sun in the Galapagos is different than anywhere else in the world.
I actually did use SPF-50 sunblock! I wasn't sunbathing, I wasn't even fully exposed to the sun. It was just a simple walk around town in my t-shirt, plus an hour or two of kayaking at Tortuga Bay. It seems like my sunblock didn't matter as I had severe burns pretty much all over my back and arms!
My skin looked horrifying! Because of my tight schedule, I had to spend over 20h on planes with my back stuck to the seat. Every time I got up it looked like I left another human on the seat – that's how much skin I was losing!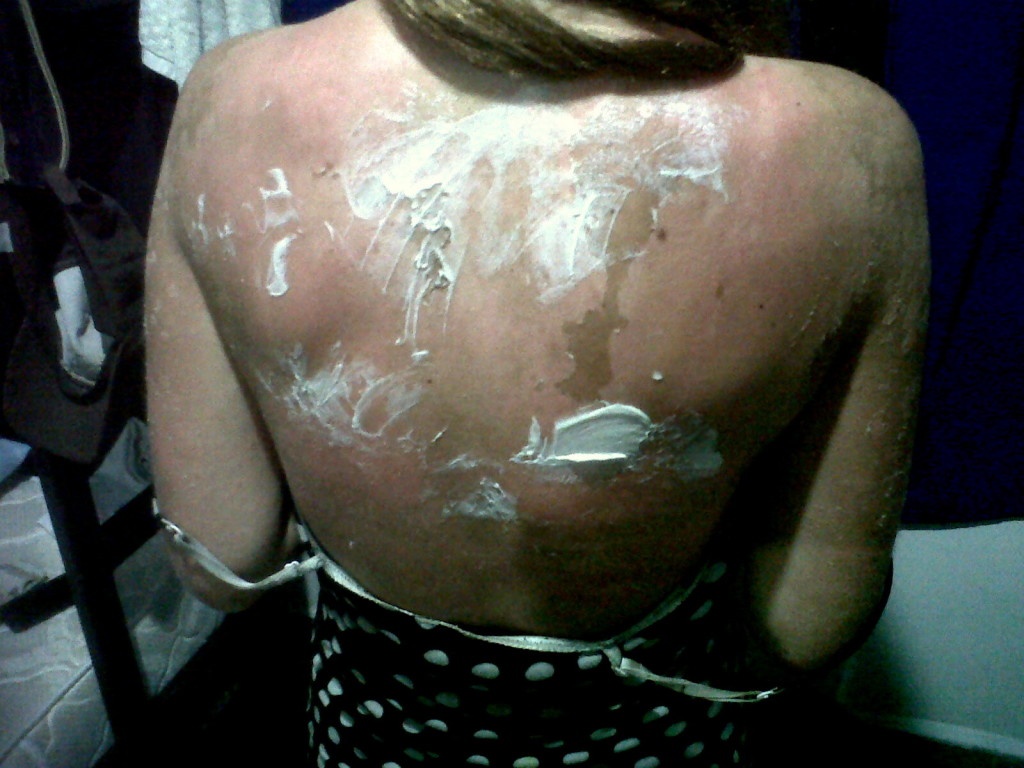 ---
Arrange your travel insurance
For sunburns and other complications, it's useful to have a travel insurance. The easiest and the most reliable travel insurance is World Nomads Travel Insurance. Get it before your trip to avoid unnecessary troubles that might ruin your holidays!