Costa Rica is one of the most beautiful places on earth, so it's no wonder that so many people decide to move there permanently after a single trip. Although that's definitely not in the cards for me right now, my two visits to Costa Rica was something I'll always treasure. Anyone who gets the opportunity to explore the best things to do in Costa Rica should take full advantage of it!
Unless you have several months and unlimited cash, it's impossible to soak up everything that Costa Rica has to offer. To make your itinerary planning a little easier, I've put together a list of the best things to do in Costa Rica that I enjoyed the most during my trip to this Central American nation.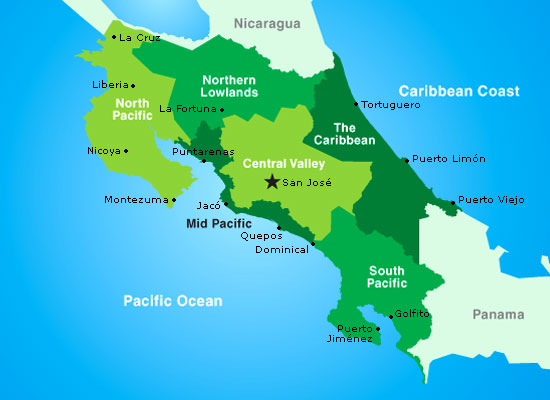 ---
Best Activities To Do in Costa Rica
What to Do in Costa Rica?
My Travel Tip for Costa Rica:
Don't hesitate and rent a car for your trip to Costa Rica. I haven't done it on my first trip thinking I can just use buses and shuttles and not only I overpaid, but I was able to see less and spent more time pointlessly waiting.
Driving in Costa Rica isn't hard, so don't be afraid. You can read more about renting a car in Costa Rica in my other post.
---
Zipline in Monteverde
Monteverde is full of tourists, but it's definitely worth your time. I decided to try ziplining there for the first time. Once I got over the initial bout of fear, it was a wondrous experience that allowed me to get a bird's eye view of the forest.
I absolutely loved the zip lines and I never supposed that they would be that long! You can even zip down and then climb up to the next line from the inside of a tree! If you're brave enough you can also try the Tarzan swing and superman styles of ziplining
If ziplining isn't your thing, you can use the Sky Walk instead, which is a series of suspension bridges you can hike.
Down on the ground, I took in the lush reserve on a more intimate level. It was thrilling to see hummingbirds, animals I didn't recognize and thousands of new plants in a misty environment. I also signed up for a specialty tour that included a butterfly garden and a coffee plantation. It was especially fascinating to learn exactly how coffee and chocolate are produced.
For more adventurous visitors I also recommend signing up for a night walk, as you'll be able to see animals that don't normally come out during the day. I did this tour in the pouring rain, so I mostly saw spiders and owls, but it was a cool experience anyway.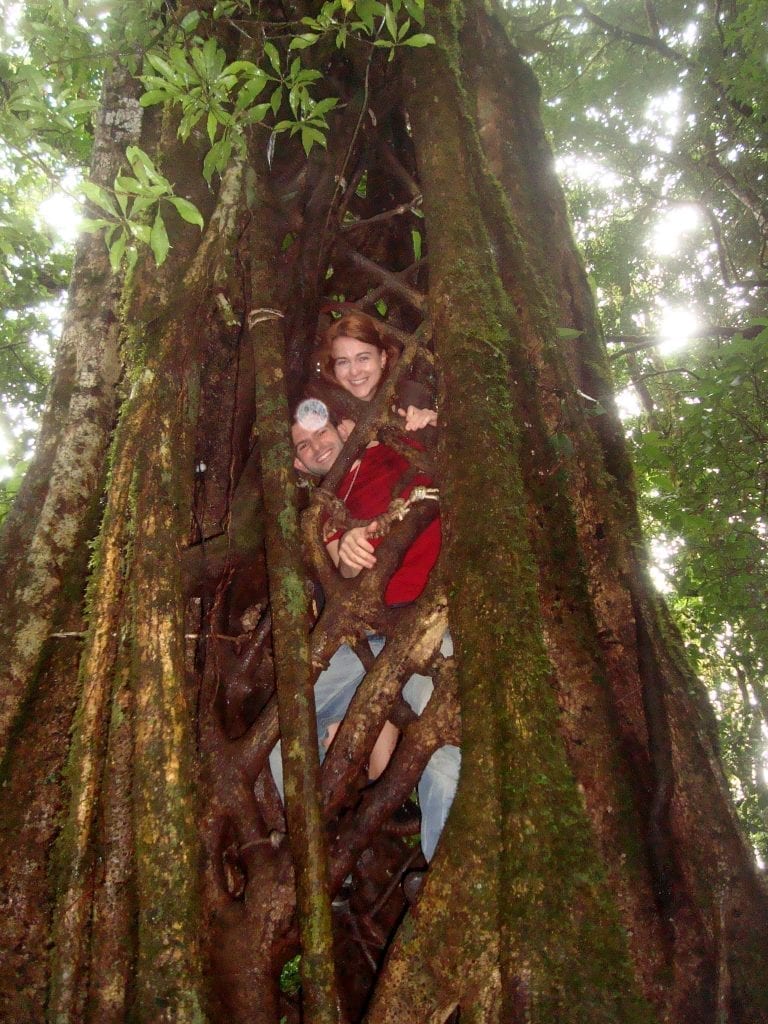 Hike a Volcano Arenal
The Arenal Volcano is a truly picturesque volcano and it's also an active one. You can hike up very close to the volcano and if you do this at night you might get lucky and see some lava.
I suggest you take the yellow "Bosque 1968" trail through the rainforest as you'll be able to see many birds and other species before you end up at the lake. Hiking up the lava trail is really cool and you'll definitely enjoy the experience.
There are many beautiful lodges in the nearby town of La Fortuna offering a direct volcano view. I can't recommend them enough!
If you're not tired of volcanos after Arenal, you can try to visit Poás Volcano National Park, one of the most active volcanos in Costa Rica at 8,885 feet (2,708 meters) high. Its main crater is filled with a stunning blue-green colored lake called Laguna Botas, which tourists can see from a safe viewing deck.
There are multiple hikes around the volcano where you can meet different animals, such as friendly squirrels and many types of birds. It could be a perfect trip for more enthusiastic hikers as well as visitors with families.
---
Enjoy Hot Springs in La Fortuna
Once you're done with your hike, you can relax at a hot spring. The highly mineralized and naturally heated water flows through the resort and fills multiple pools that vary in temperature.
With a handful of warm waterfalls, hot pools and sitting areas are intricately landscaped to blend in with the natural environment. Though Tabacon hot springs are more on the romantic and intimate side, families with kids of all ages are allowed in.
Dinner at Tabacon is the best we've had though – their buffet is excellent. The best part is that you don't have to stay there in order to use the hot springs, though: you can purchase a day pass as I did.
However, if you're visiting in high season, just know that it gets super packed. If you want more privacy and quiet, I recommend staying at the hotel so you can access the adult only gardens and guests get 2 extra hours exclusively for them at the hot springs.
See Monkeys and Sloths in Manuel Antonio
Those who crave a rainforest adventure without a full day of hiking should head to the Manuel Antonio National Park. This gave me a charming break from the arduousness of the other parks, but it was still a visually appealing and very worthwhile part of my trip.
If you love monkeys and sloths as much as I do, then a visit to Manuel Antonio National Park is an absolute must. The furry creatures have full reign of the park. So much so, in fact, that they have their own suspension bridges built everywhere.
It almost felt like I was walking through one of the new "Planet of the Apes" movies at times. Of course, this park does not contain enormous, angry primates bent on killing all humans. Instead, they seemed to alternate between curious and oblivious to my presence. The only time the monkeys infringed upon my space was when a rather industrious one tried to steal part of my picnic.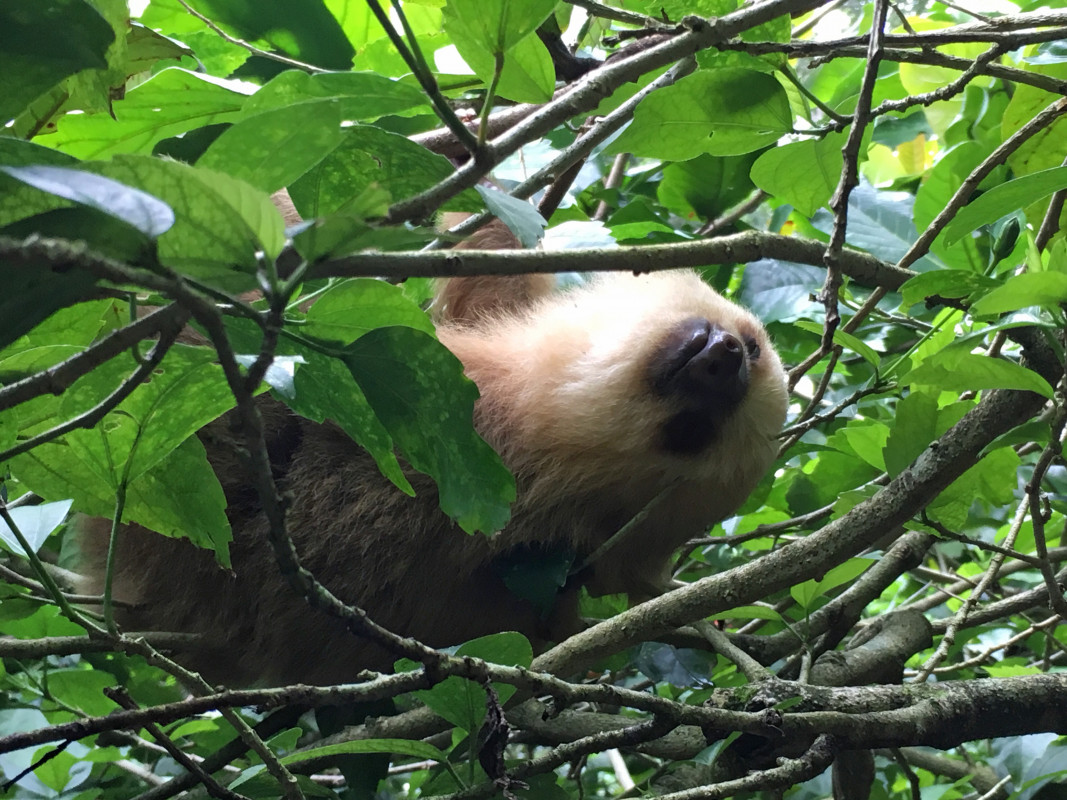 The area of Manuel Antonio is also great for beach activities at Playa Espadilla and La Playita but pack your belongings well especially if you plan on bringing some snacks. Curious raccoons are always on the hunt for food and they're very sneaky!
---
Visit Jaguar Rescue Center in Puerto Viejo
As a big animal lover and supporter of conservation efforts, I was really taken with the Jaguar Rescue Center in Puerto Viejo. The staff at this sanctuary helps animals that have been wounded or domesticated, thereby giving them a new lease on life. Travelers who want an extremely close look at animals ranging from sloths to ocelots will undoubtedly love this attraction as much as I did.
In most cases, the animals are released back into their natural habitat after going through a rehabilitation process. Therefore, the type of animals 'on display' will vary accordingly. I was impressed by the sanctuary's 100 percent volunteer work crew. Because the Jaguar Rescue Center is run completely on donor funding, tours come with a fee and have to be booked in advance. By simply visiting this sanctuary, you can help give these animals a good place to live.
That said, you can't hold a sloth at this sanctuary, because you shouldn't be holding sloths anywhere. There are a few sloth sanctuaries in Costa Rica that don't have the best reputation, so be careful before visiting one. I can vouch for this organization though.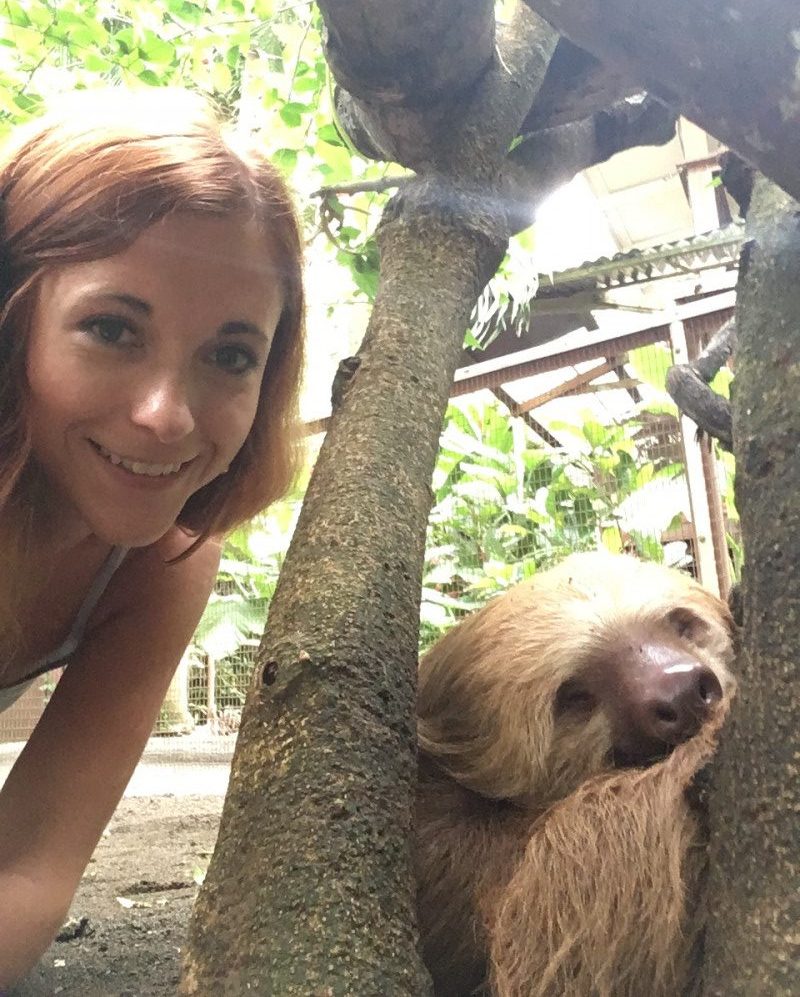 ---
Horseride in Guanacaste
Also known as Costa Rica's Gold Coast, Guanacaste is home to the Rincón de la Vieja National Park. This is far from its only claim to fame, which makes Guanacaste a good base of operations for a few days. This part of the country isn't covered by a fine mist. Instead, I was able to enjoy a dry, sunny environment. Playa Carrillo beach provided the perfect spot to sit and watch the waves come in.
The surprising prevalence of cowboy culture was perhaps the most interesting part of inland Guanacaste. Known locally as sabaneros, these cowboys dress the part and participate in rodeos. I was impressed that their weekend fiestas were so different from those in Spain. These events are much more animal-friendly and include bull roping and riding without any of the killings that are often associated with a bullring.
You can try your own horseriding skills there as it's a popular activity in Costa Rica. You can do it at the beach or the mountains, for a relatively small price that ranges anywhere from $35 to $55 for a ride.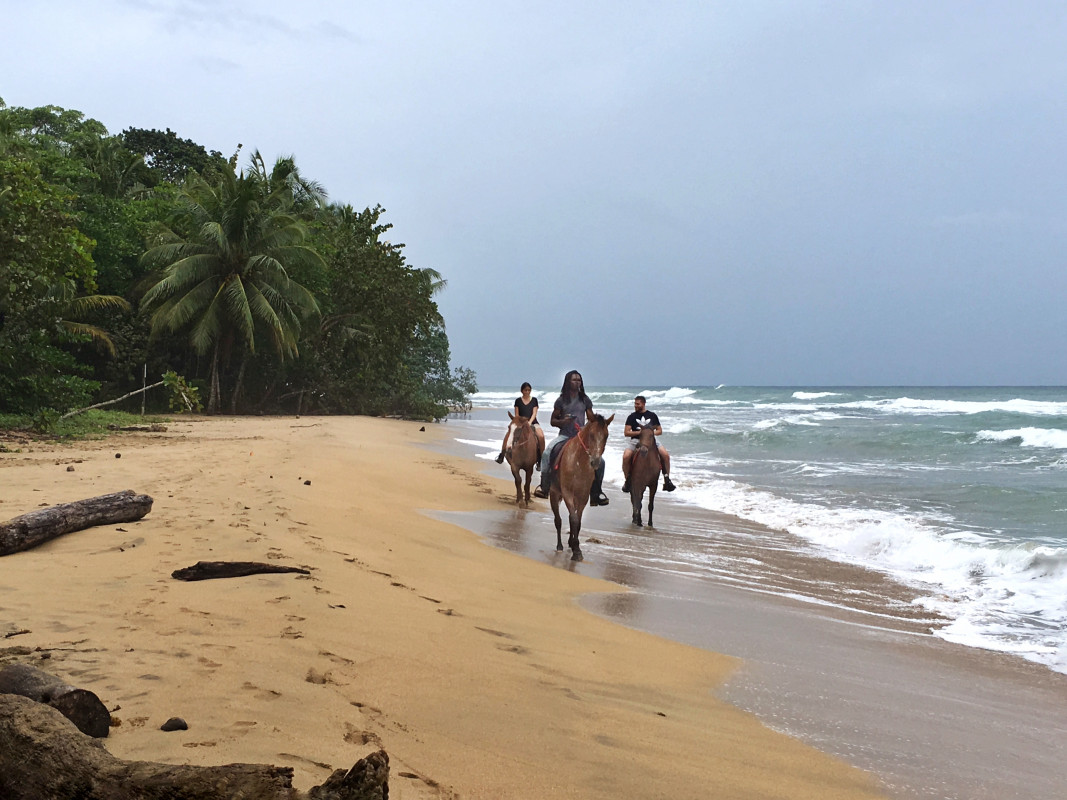 ---
Rincón de la Vieja National Park
Do you have limited time yet want to get the full Costa Rica experience? A visit to Rincón de la Vieja National Park is an absolute must! This was one of my favorite parts of the entire country, and I could have easily spent all three weeks here.
The truly wonderful thing about this national park is how much diversity it offers. I dedicated three days to this portion of my trip. In that time, I managed to see the Pacific and Caribbean sides of Costa Rica's Gold Coast. I was also treated to my first delightful immersion within a hot spring, and I put my horseback riding skills to good use.
One of the most breathtaking parts of Rincón de la Vieja was the hike to the top of the park's volcano. It hasn't erupted since the early 80s, but the Von Seebach crater was steaming that day! The view of the Nicoya Peninsula from the top of the volcano also made the day-long hike more than worthwhile.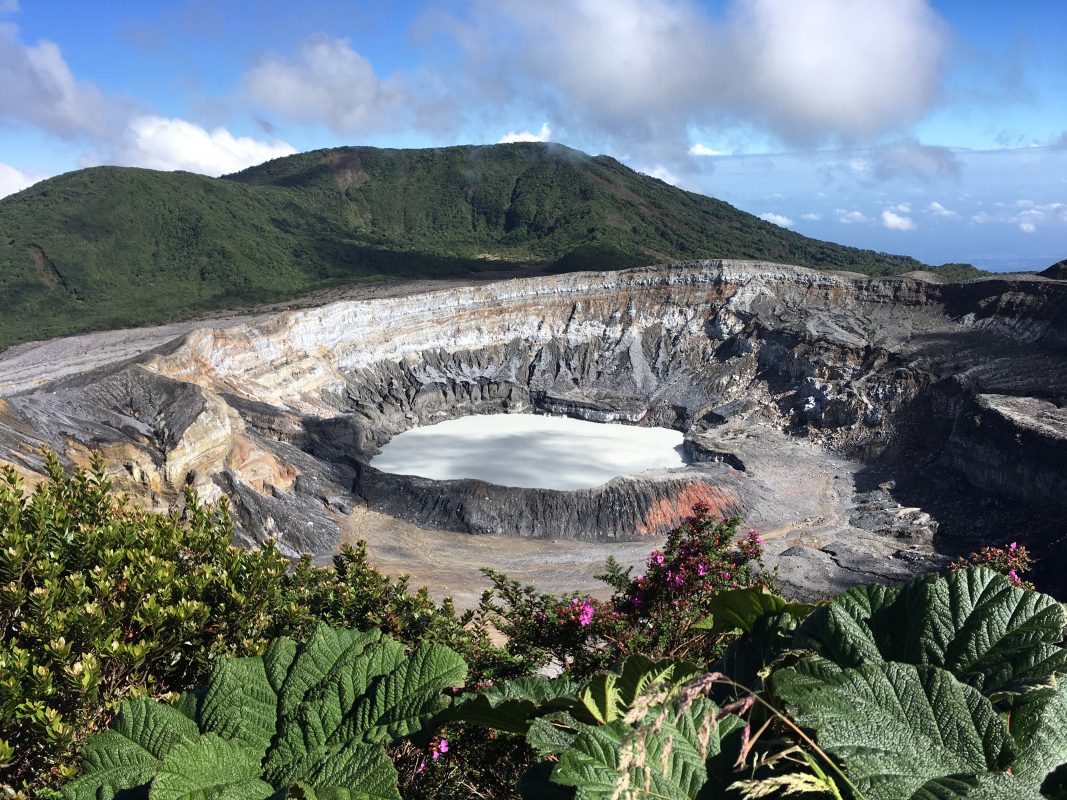 ---
Admire Sunsets of Nicoya Peninsula
Nicoya Peninsula is gorgeous and popular with surfers, but I'd like to point out the beach town of Montezuma. Montezuma provided me with inexpensive lodging and the opportunity to take dozens of photographs of the resident capuchin monkeys staring at the sunset.
After getting a second wind from my restorative afternoon on Playa Grande beach, I happily strolled through the downtown area. Art was everywhere, as was an open and welcoming attitude. That night, my travel companions and I hit Chico's Bar and danced for hours.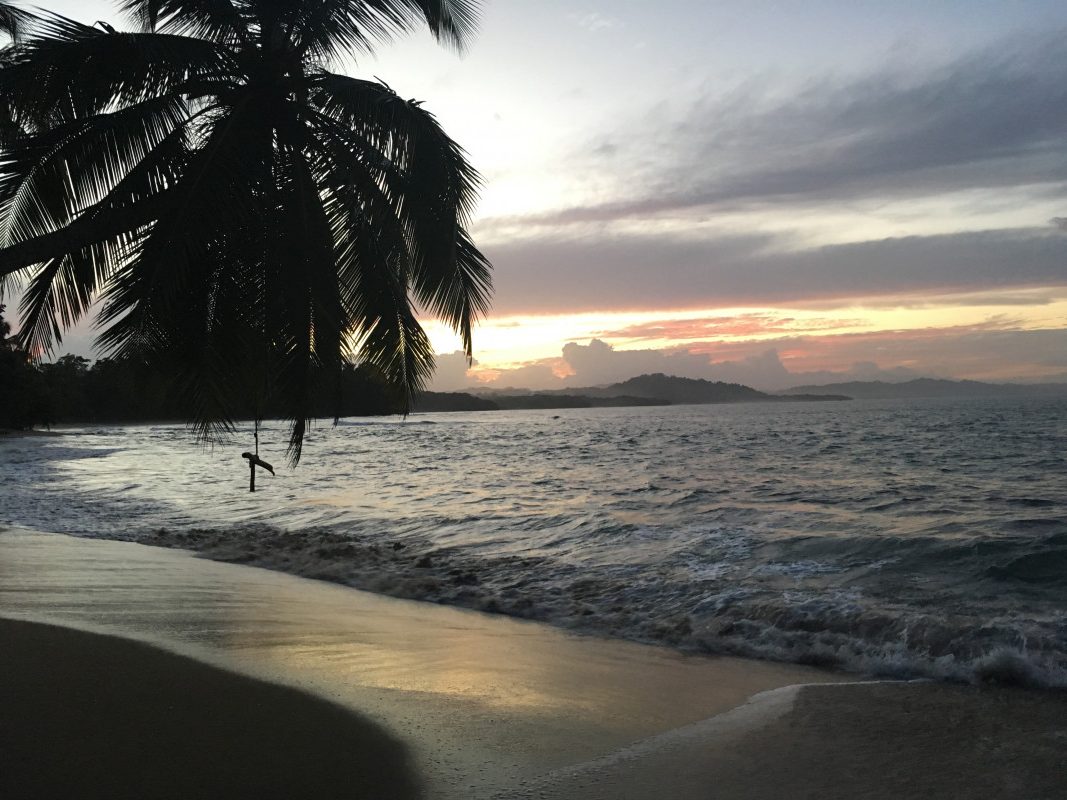 Seeking a more solitary form of adventure the next morning, I went in search of the famous Montezuma waterfalls. The hike to the falls was relatively short, but it did require a lot of endurance. As with everything else in Costa Rica, the waterfalls were more than worth the physical exertion required to reach them.
Admire Rio Celeste
Rio Celeste is known as one of the bluest rivers in the world and its part of the Tenorio Volcano National Park. The blue water is a result of a natural chemical reaction when waters from two rivers, Rio Buena Vista and Rio Quebrada Agria, both filled with sulfur and carbonate collide together at Tenidores.
The hike is 6km but it can be a bit tough, especially during the muddy rainy season. It doesn't mean, however, that you shouldn't do it. In fact, you need to go see its turquoise waters in person.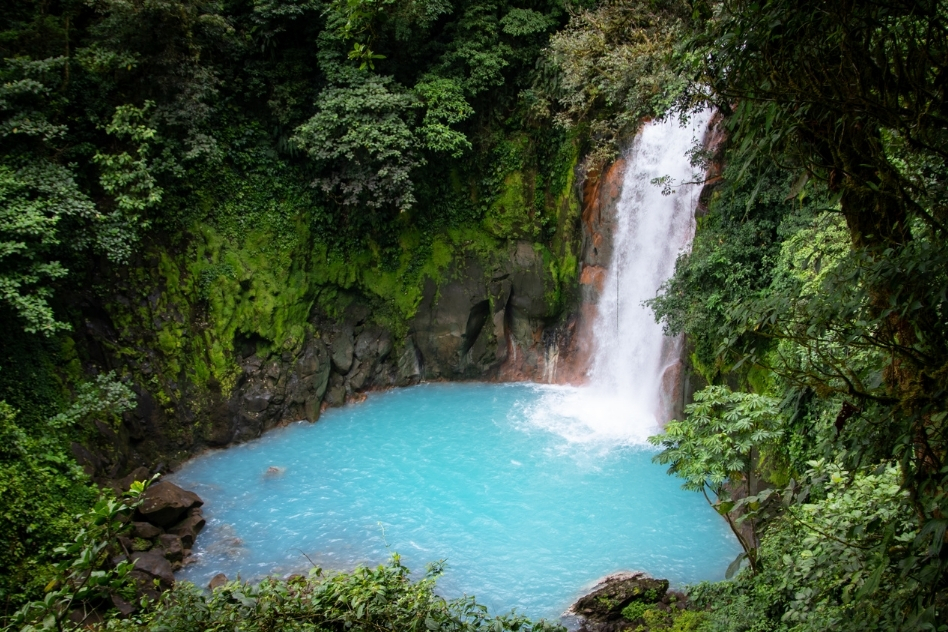 Stay in an Eco Lodge
Eco-lodges are very up and coming now as travelers are becoming more conscious of their impact on the natural environment of the places they visit. Costa Rica has some of the best eco-lodges, promoting the protection of tropical rainforests, rivers, waterfalls, and coastline.
Costa Rica's eco lodges are luxury residences that allow visitors to enjoy the best of the country's nature and wildlife. From the Tree House Lodges by the beach with incredible ocean views to the thatched bungalows at Bosque del Cabo right in the center of the exotic rainforest surrounded by monkeys and parrots, there are different experiences to choose from.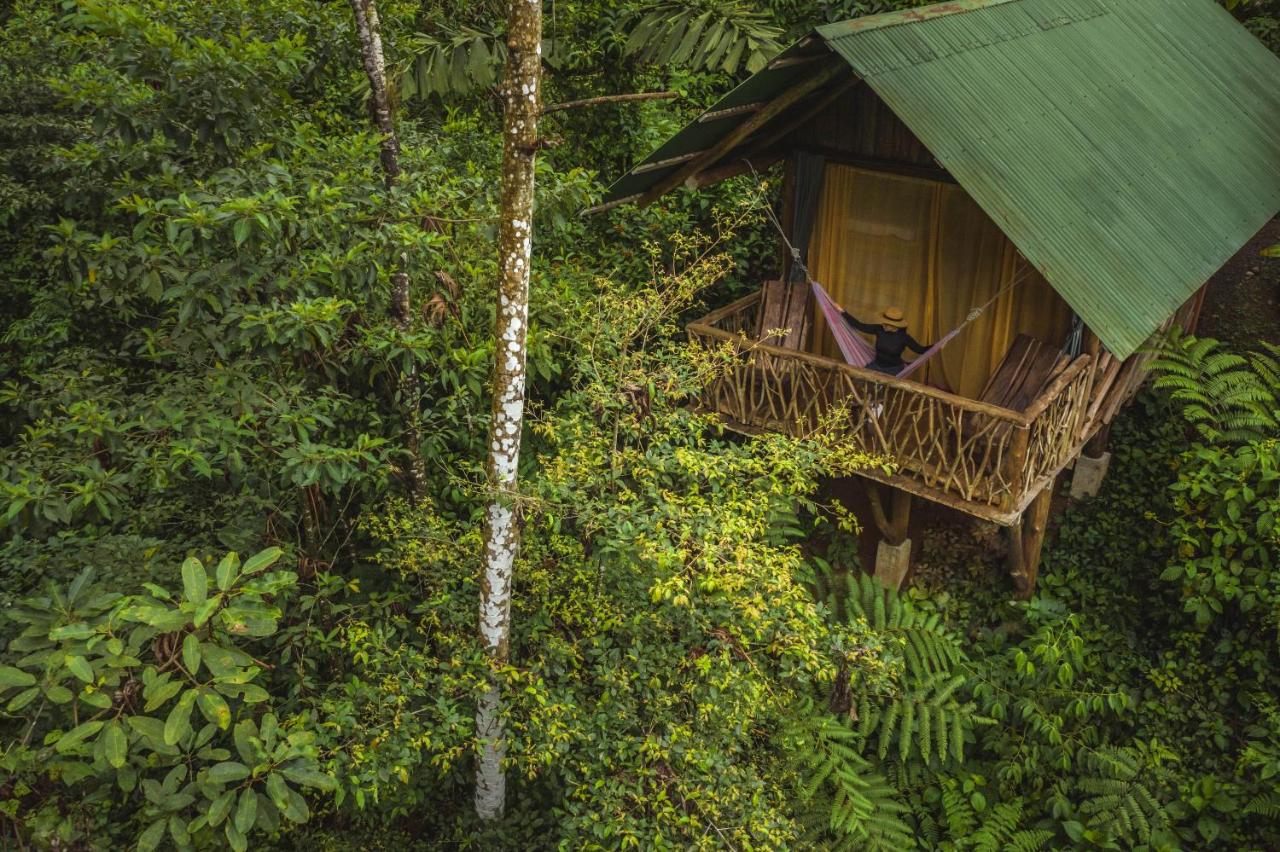 Go Snorkeling
There are many gorgeous snorkeling spots in Costa Rica, but if you have time for just one snorkeling session visit Caño Island Biological Reserve. It's one of the best places in Latin America for snorkeling and scuba diving.
You can get to this remote island park by boat and see dolphins and turtles already on the way. You can experience platforms of coral reefs and many different species of coral just in this one spot of the Pacific Ocean.
Take a Chocolate Farm Tour
Chocolate and coffee in Costa Rica are undeniably fantastic. Both the beans of cocoa and chocolate grow perfectly in Costa Rican climate, especially around Puerto Viejo. There are many organic farms you can visit there and learn how things grow and get harvested. Plus, you get to try all the amazing products they make.
Each tour is different in a way, so pick one according to your interests. For instance, ChocoRart, an organic farm near Puerto Viejo, presents the harvests and processes cacao in the millennia-old Mayan tradition, while Caribeans focuses on heirloom varieties not available outside Central America.
Spot Unique Wildlife in Corcovado
Corcovado National Park is the country's largest park. The park encompasses an area of 424 square kilometers (164 sc mi) and is considered one of the most impressive ecosystems in the world. There you'll find, if lucky, small populations of American crocodiles, anteaters, two-toed and three-toed sloths and jaguars.
You can do a day trip or on an overnight trip there, but all visits to the park must be accompanied by a guide. The trails are mostly flat and easy to walk on and you'll find facilities like restaurants, bathrooms and shower inside the park.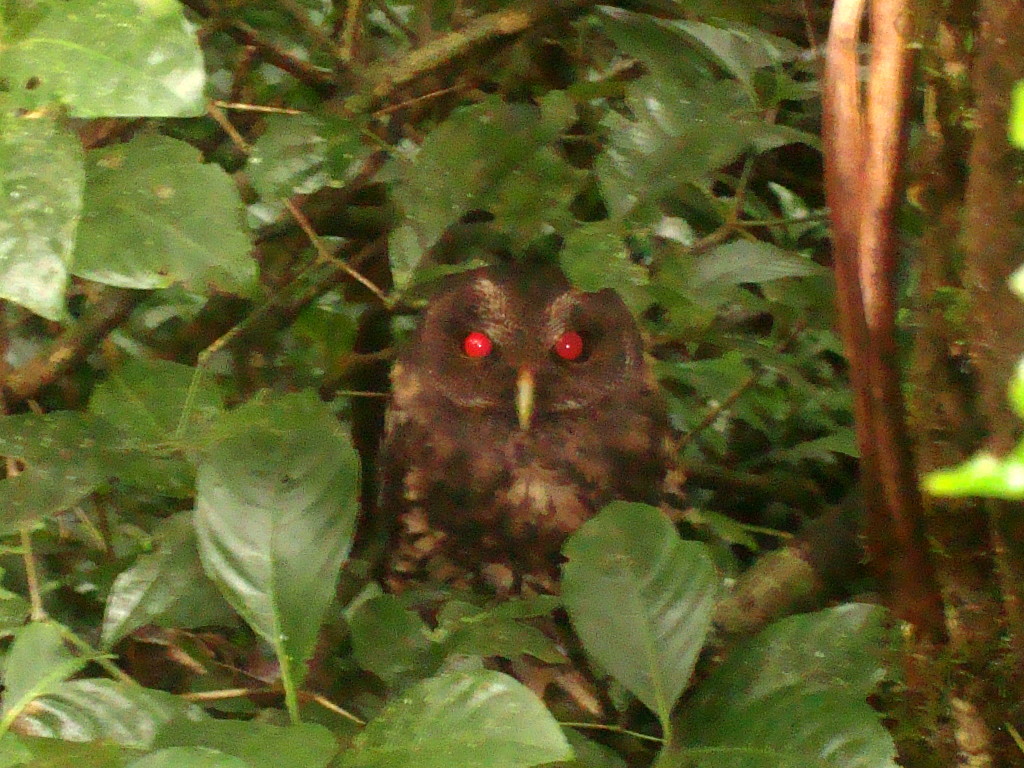 ---
Camp on Beaches
Costa Rica is a great place for some beach camping as it's safe and beautiful. There are hundreds of miles of coastline on both the Pacific Ocean and the Caribbean Sea.
The best beaches are near Santa Teresa on Nicoya Peninsula, near Tamarindo on the Pacific Coast, or Manzanillo on the Caribbean coast.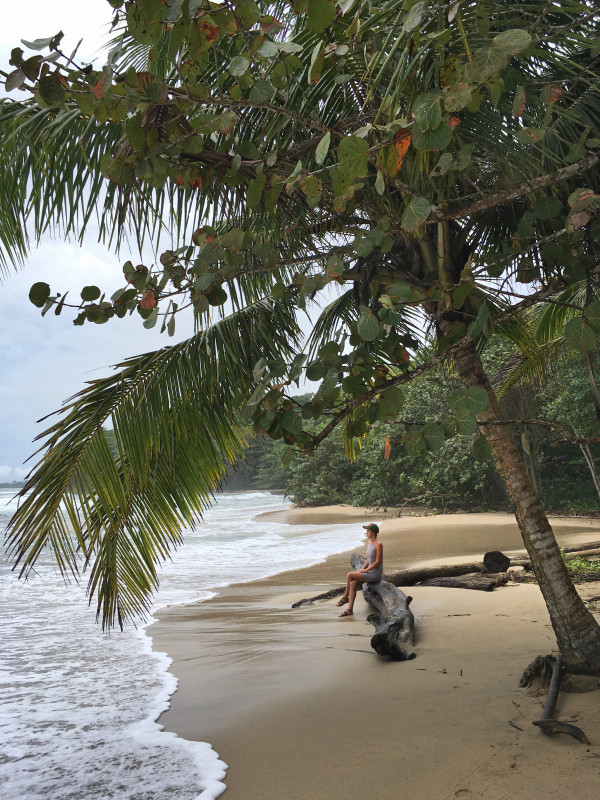 You may wild camp if you wish, but you can also camp soundly at one of the many national parks. Just reserve your camp space, and you could even request hot meals for an additional cost.
---
Spot Dinosaurs at Dino World
Anyone who is traveling with kids absolutely must put Dino World on their itinerary. Truth be told, this park is pretty interesting even if you don't have kids. While at Dino World, I got to see life-sized, moving dinosaurs in a natural rainforest environment. As a big kid at heart, I loved this place!
This is South America's only Dino Park, and it's adjacent to the Blue River Resort and Hot Springs. No one is going to confuse these moving creations with the real thing, but they provide a nice, educational break from hiking through the country's seemingly endless forests. Take a walk on the Jurassic side by getting up close and personal with some of history's most beloved dinosaurs.
Take a Waterfall Tour in Jaco
The coastal town of Jaco in Costa Rica is famous for its beaches and nightlife but it's also home to some of the most beautiful must-see waterfalls in the country.
Although there are some hikes you can do on your own, taking a tour is the most recommended way of seeing the waterfalls and rivers high up in the hills of the rainforest.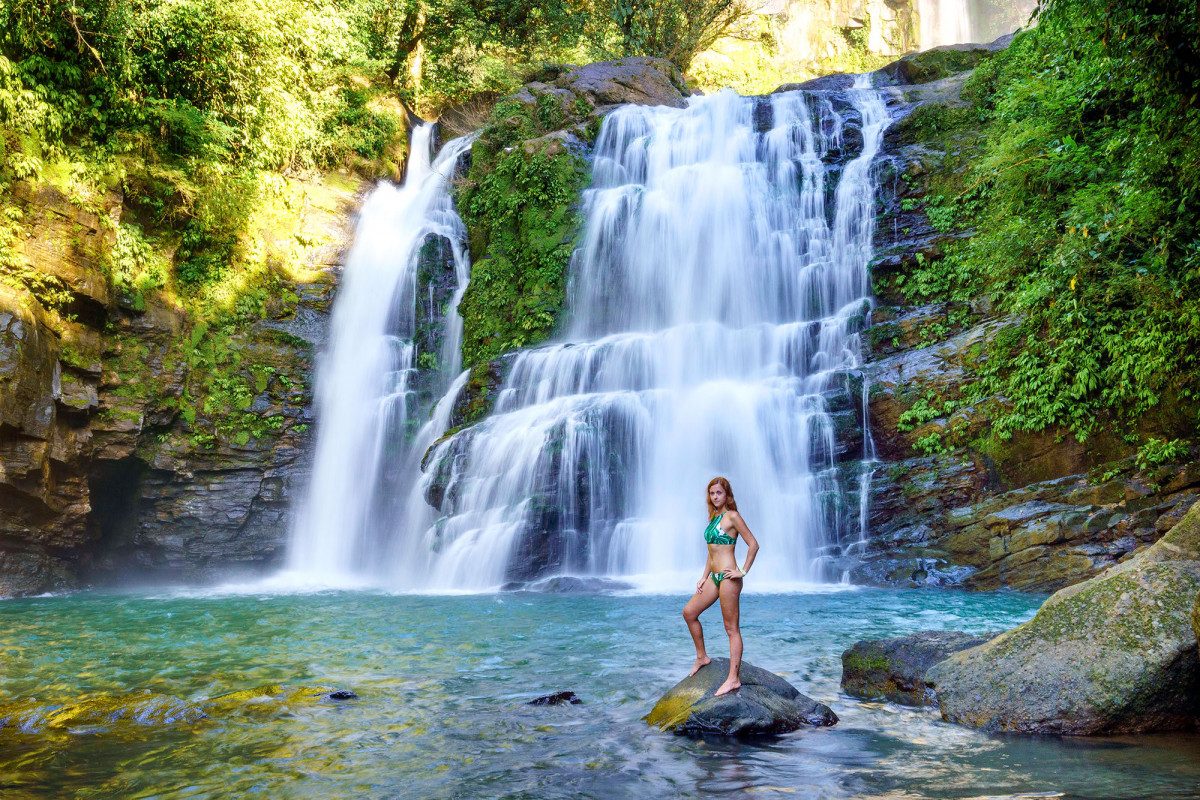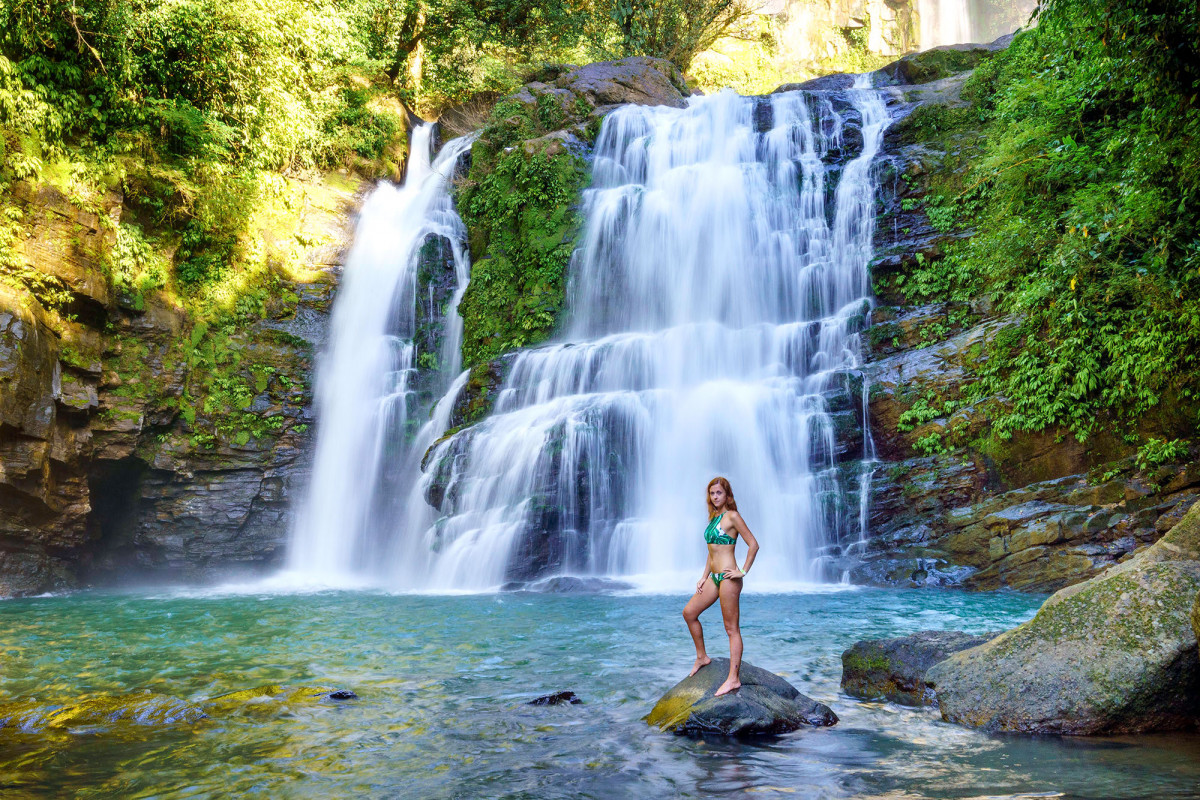 You'll be driven in a 4×4, in a big group with trusted locals who know their way around and who can show you all the best spots. You'll be able to swim and jump safely into most of the waterfalls and see the wildlife of the rainforest. After the tour, the guides will take you right back to your hotel or to the beach at Jaco.
---
Learn to Surf
The waters off the coast of Costa Rica are known for some of the biggest waves, and for surfing enthusiasts, the bigger the better! If you've never done the sport before, don't let that intimidate you because, with over 300 beaches along the coast, there are plenty of calmer spots to learn how to surf.
There are plenty of smaller surf towns including Playa Santa Teresa, Playa Hermosa and Playa Cocles which boast ideal crystal clear waters, and friendly, reliable surf camps and clubs to teach you to take to the waves for the first time.
Spot Sea Turtles in Tortuguero
Tortuguero National Park is an amazing spot to visit, but can only be reached by boat or small plane. The area is rich in incredible biodiversity due to the existence of eleven different habitats.
It's also a prime spot for nesting Green Sea Turtles. You'll be able to spot them from a boat and if lucky, even the endangered West Indian Manatee.
Visit Finca to See the Stone Spheres
One of the biggest mysteries of Costa Rica is the famous Stone Spheres. No one really knows how or why they were made but they are believed to date as far back as 200BC to 1500 AD.
Some say the almost perfectly symmetrical spheres of varying sizes were built for spiritual reasons, others say for astronomical purposes but there is very little evidence as to the truth behind their purpose.
There are around 300 spheres scattered across the country but about 10% can be found at the Finca 6 Archaeological Site and it's about €6 for foreigners to visit the grounds and marvel at the mystery of the spheres.
Enter Jurassic Parks in Cocos Islands
Cocos Islands are a hidden paradise located 550 km off the Pacific coast of Costa Rica. They are a true inspiration for Jurassic Park, even though the movies were mostly filmed in Hawaii. However, some of the film's most evocative scenes were filmed here.
It's one of the best spots to go scuba diving with hammerhead sharks, rays, moray eels and dolphins. You can't stay on the island without a special permit, so visitors can only explore the island aboard a professional Costa Rican live-aboard dive boat.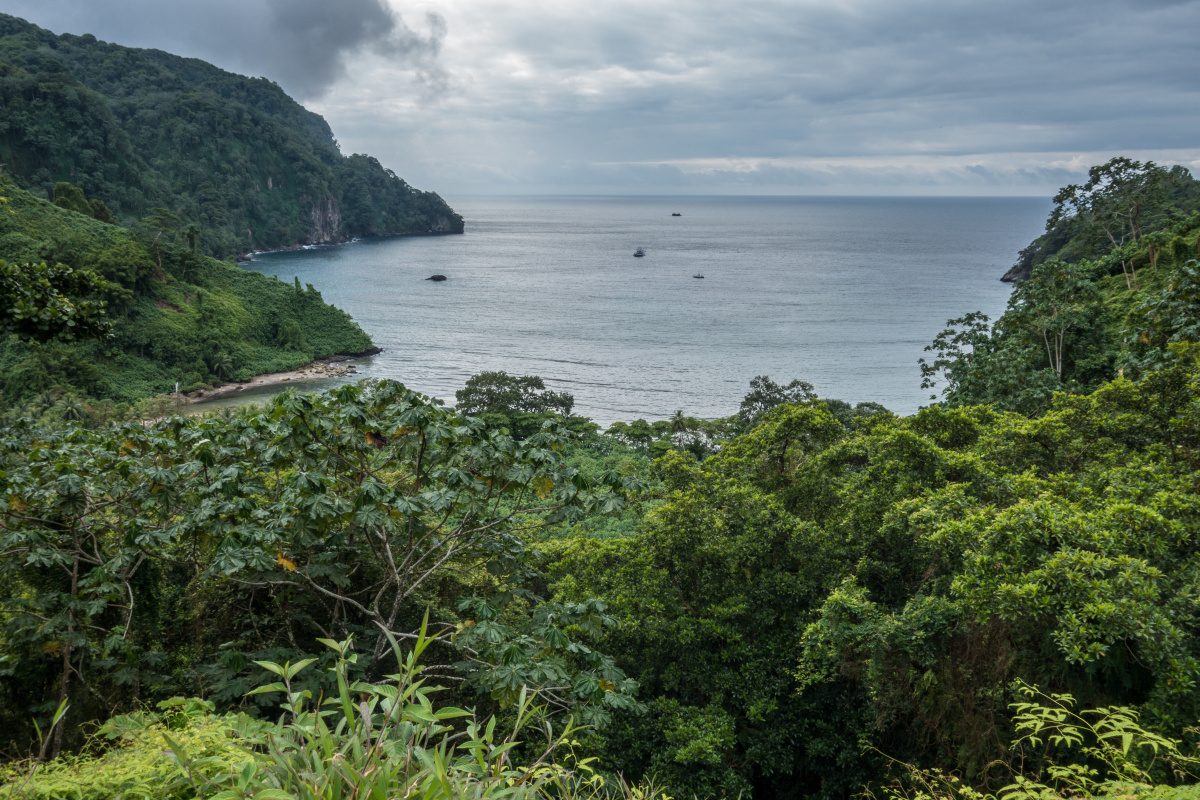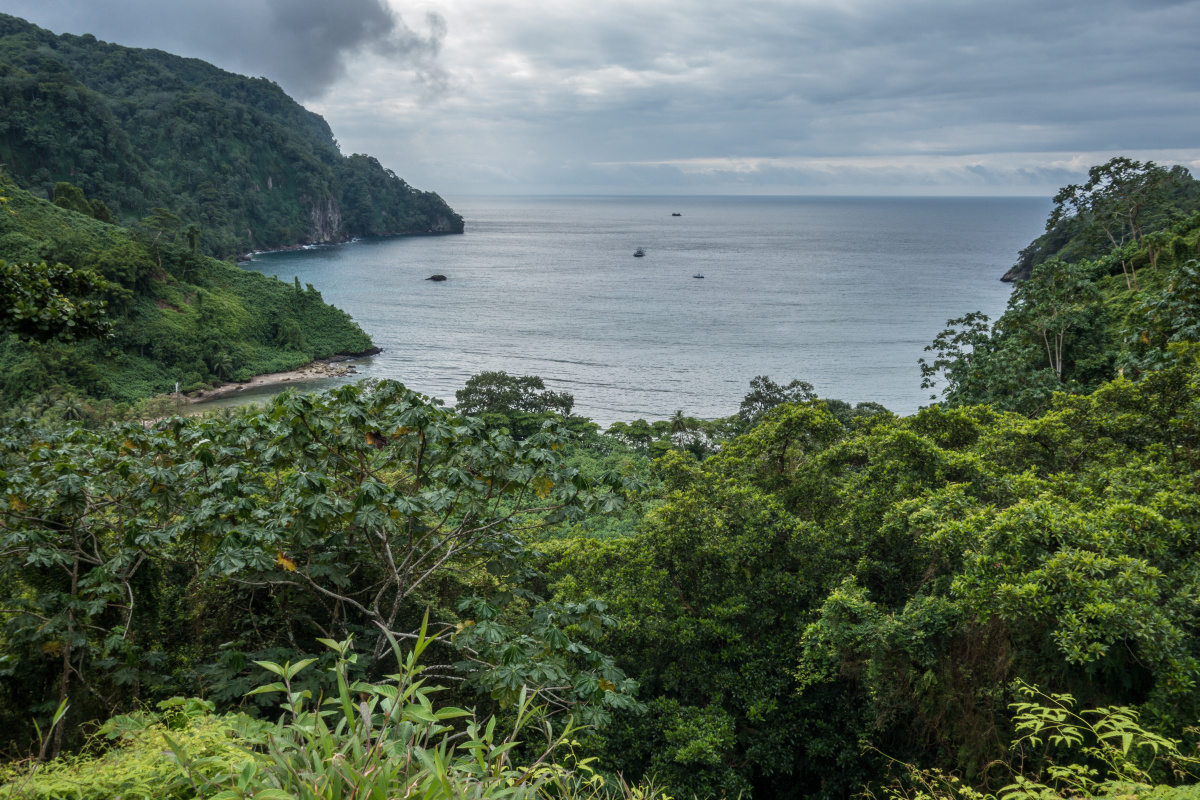 ---
San Jose
Forests and beaches may be the first things that come to mind when most people think about Costa Rica, but San José is probably third on the list. This makes perfect sense considering the capital city's vibrant atmosphere and trendy nightlife.
I really enjoyed strolling the streets and taking photos in the Barrio Amón district. The architecture here is to die for, as are the amazing old mansions. When it's time to eat, be sure to head to the Barrio Escalante district. This area has the most diverse selection of restaurants and bars. The bakeries also serve decadent treats that are worth the trip alone!
The Jade Museum is another must-see attraction, but be prepared to shell out a lot of money for the privilege. Speaking of which, San José has rightfully gained a bad reputation for its many scam artists. Hold on tightly to money and other valuables, and don't get roped into one of their schemes. A friend of mine didn't head this advice, and she quickly regretted it.
---
Other Highlights of Costa Rica
If you're looking for more of the best things to do in Costa Rica, I recommend Puerto Viejo de Talamanca, where I encountered the country's wildest nightlife.
My trip was a dream come true, and I'd go back to Costa Rica again in a heartbeat. Everything about this charming and lush country left me with a good impression. As long as visitors give themselves enough time and plot out their trip based on their own personal interests, anyone should be able to have as much fun as I did!