Many travelers have told me that they didn't enjoy Mexico City as much as the rest of the country. As a traveler and expat who lived in DF (Distrito Federal = Mexico City) for two years, I can definitely see why a lot of people don't view it as a must-see in Mexico. However, this doesn't mean that I share the same opinion. If you've been following me for a while you know that I love Mexico City. Why do tourists dislike Mexico City?
As one of the biggest cities in the world, Mexico City cannot be explored in just a few days. If you live there, you also know that there are many areas that you simply don't ever want to visit. Mexico City is a huge place and a lot of people feel lost in it. They get confused about where to go and how to get there. I've also heard that some visitors feel overwhelmed by the locals, as they'll try to talk to you all the time, even if you don't speak Spanish.
What should you consider when moving to Mexico City?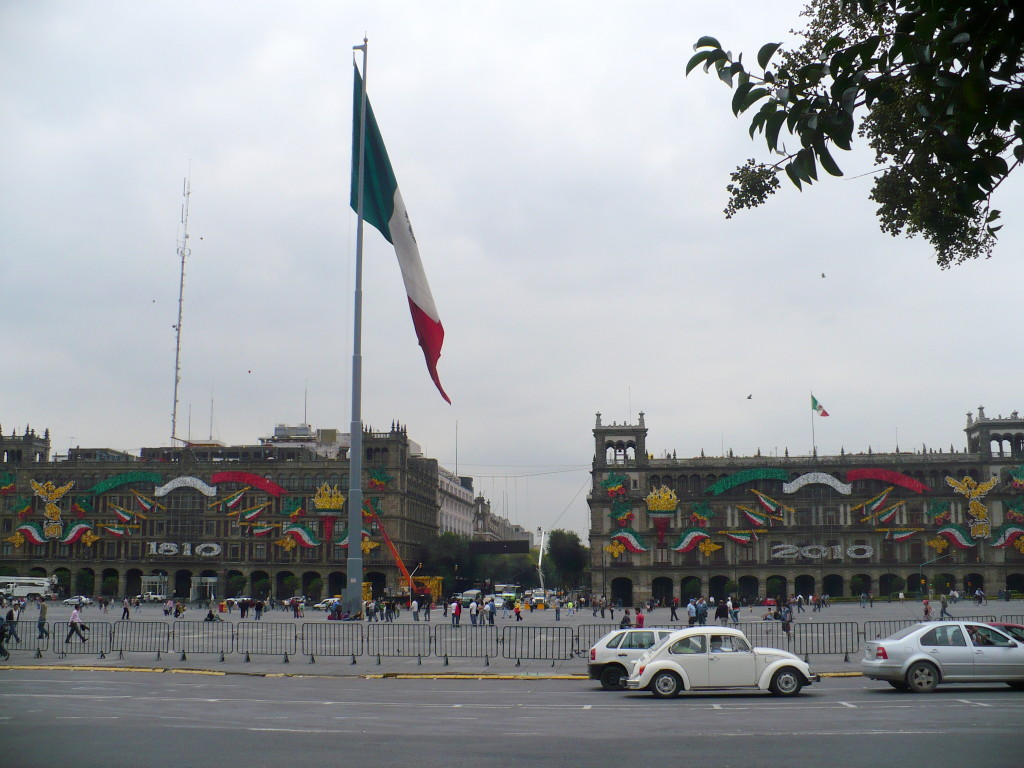 ---
Understanding Mexico City
Even after living in Mexico City for almost two years, I still cannot say that I've seen the whole city. DF has 16 'delegaciones' which can be understood as boroughs and some parts of Estado de Mexico (The State of Mexico), which is technically a different state, are also considered as part of the city by locals. Each 'delegacion' is divided into different 'colonias'.
In Mexico City there's no such thing as a totally bad or unsafe delegation as even within colonias you might see both good and bad aspects. Quite often to get from one luxurious and safe zone to another nice neighborhood, you might have to drive or bus through a 'pueblito.'
But don't worry, it might be less safe in pueblitos than in other areas, but that doesn't mean you're going to be robbed and killed. I often passed through pueblitos in a bus or car and sometimes I even had to hang around there for a while. Unless you're really showing off your expensive jewelry or electronics, you'll be fine. Just be reasonable.
Housing in Mexico City
Housing in Mexico City is relatively cheap and the standards are high. If you're moving to the city for work, find an apartment or room near your job as the city has horrible traffic and you might spend hours commuting every day. Finding an apartment isn't easy unless you want to arrange it before your arrival and overpay as there are owners who count on foreigners not knowing the local rates. My advice would be to stay in a hostel or hotel (check some of my recommendations here) for a bit and look for a place while you're there.
You most likely won't sign any contract for your flat and even if you do, it might not be legally binding, but it's Mexico so you have to adjust to their rules. As a foreigner, you will probably be able to afford a house or a room with a cleaner at least twice a week, if not living in the house. I was surprised to see that a lot of places are built with an extra service room for maids as this practice is extremely popular in Mexico.
For a room, you're going to end up paying between 3000-5500 Mexican pesos a month inclusive ($200-350).I paid 4500 for a room with my own bathroom, cleaner, and access to pool, sauna, and gym in Santa Fe. Later on, I was able to find a studio apartment for 4000 MXN ($260) inclusive in Tecamachalco, which is a quiet residential area.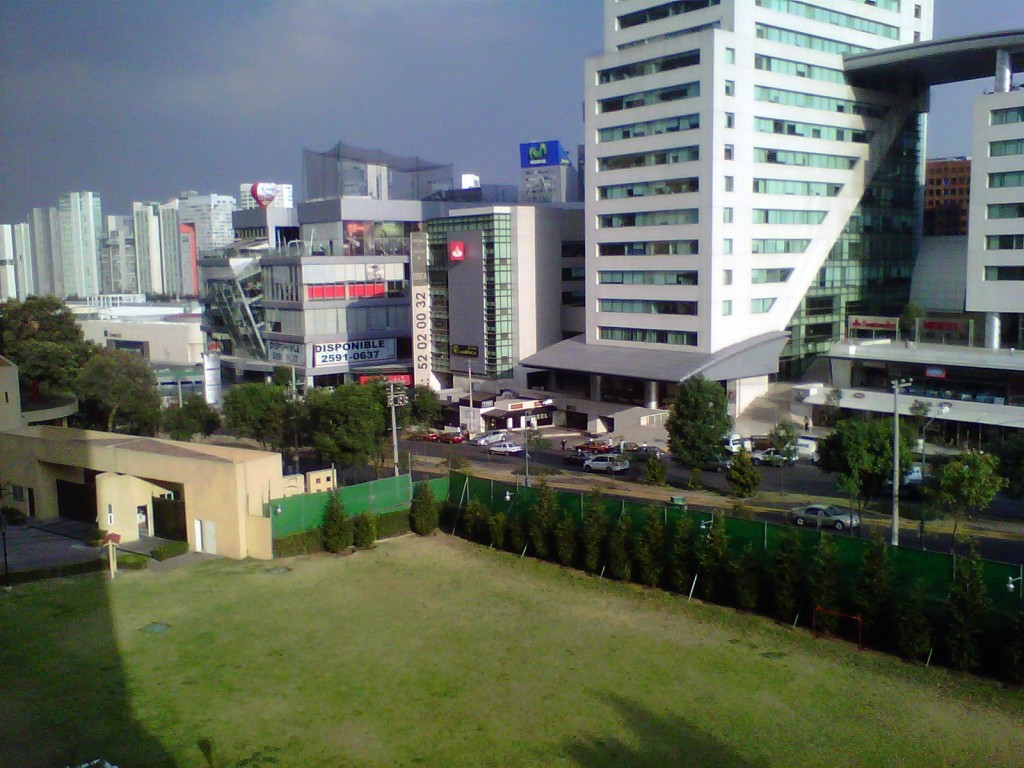 ---
Public Transportation in Mexico City
The majority of locals are going to tell you that you need a car in Mexico City because the public transportation is as bad as it is in Los Angeles, even though I've never had a problem there either. It took me a long time to figure out the system of Mexican buses and I had to be observant and be one of those annoying people asking tons of questions about how to get everywhere.
Let's start with the basics. There are 5 types of public transportation in Mexico City: metro, metrobus, RTP, camiones, and microbuses.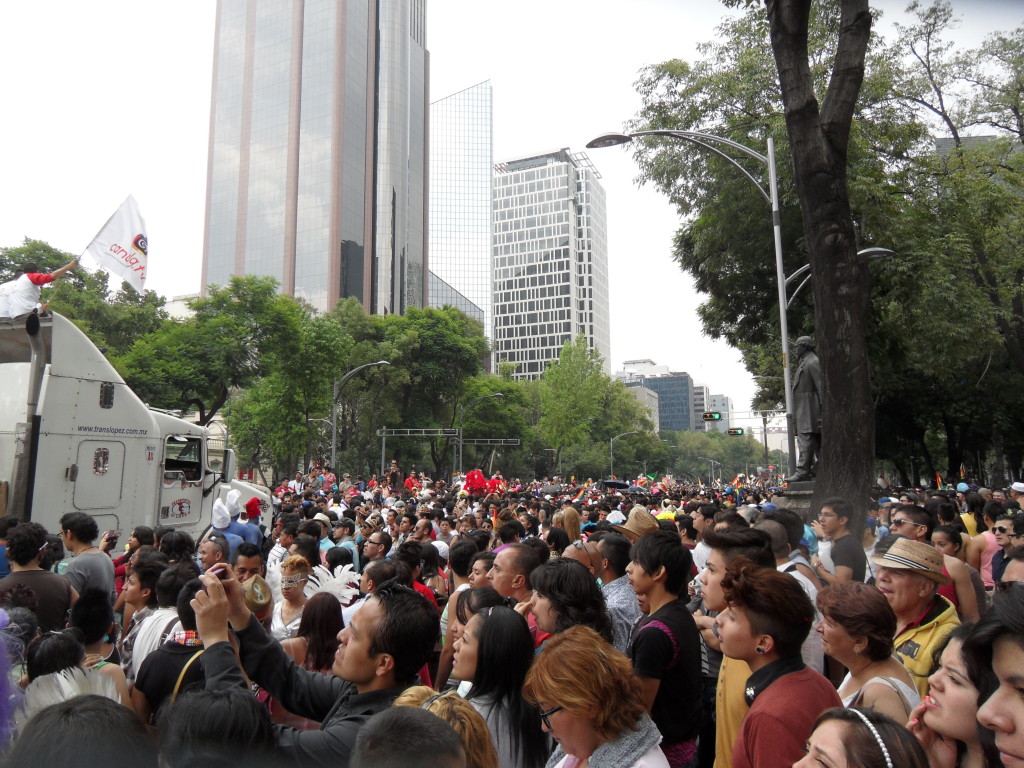 ---
Metro in Mexico City
The metro is easy to navigate whether you speak Spanish or not because every station has a recognizable image. The metro reaches almost every area of Mexico City apart from Poniente. There is a special carriage for women on every train with a separate boarding area.
But according to research conducted by a friend of mine, a lot of women (including myself) prefer to ride on the normal carriage. That way there's a better chance of a man giving you a seat. If you're in a women-only section there's no way anyone is going to give up their seat for you.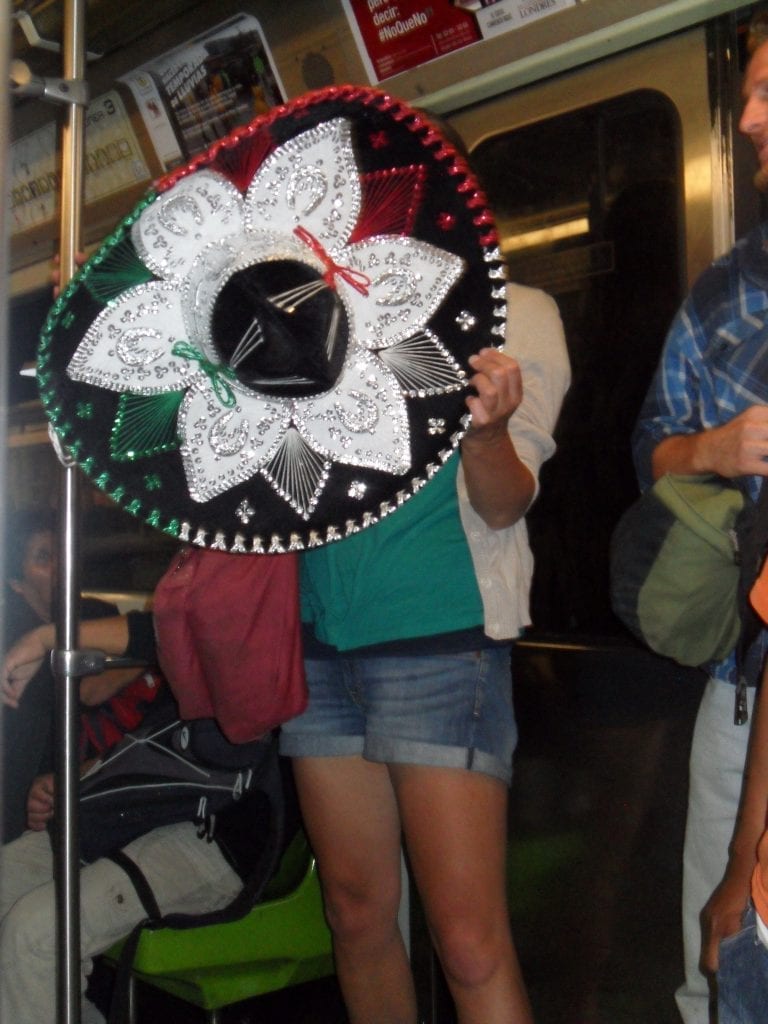 ---
Metrobuses
I would compare the metrobus to a tram or overground. It's a bus that has it's own route, so it doesn't have to go through traffic. The annoying part is that you need to buy a special card and put money on it before boarding the bus.
RTP
RTPs are similar to metrobuses, but they do need to stay in traffic as they use a normal road. The most popular route is Villa Cantera – Santa Fe through Paseo de la Reforma. These buses are super cheap – only 1 peso per person and 2 pesos for an express bus. Once every hour or two, there is also a pink bus for women only. You can pay by cash on the bus.
Camiones & microbuses (micro)
Camiones (big buses) and microbuses (minibusses) are the hardest to figure out, but also the most convenient. Unlike the above-mentioned forms of transportation, they don't have a strict route and they also (or in some cases mostly) don't stop at bus stops. To stop the bus, you simply have to tell the driver to drop you off 'here' or even just wave to him.
They have a destination plaque written on the front of the bus. But remember that if there's a lot of traffic the bus can slightly re-route. You can check some routes on RutaDirecta, but my advice would be to remember what goes where. If you're really lost or unsure which bus to take, hop on something that brings you to Metro Chapultepec. There are a lot of buses stopping there and someone can probably point you to the right one. You can only pay in cash on the bus.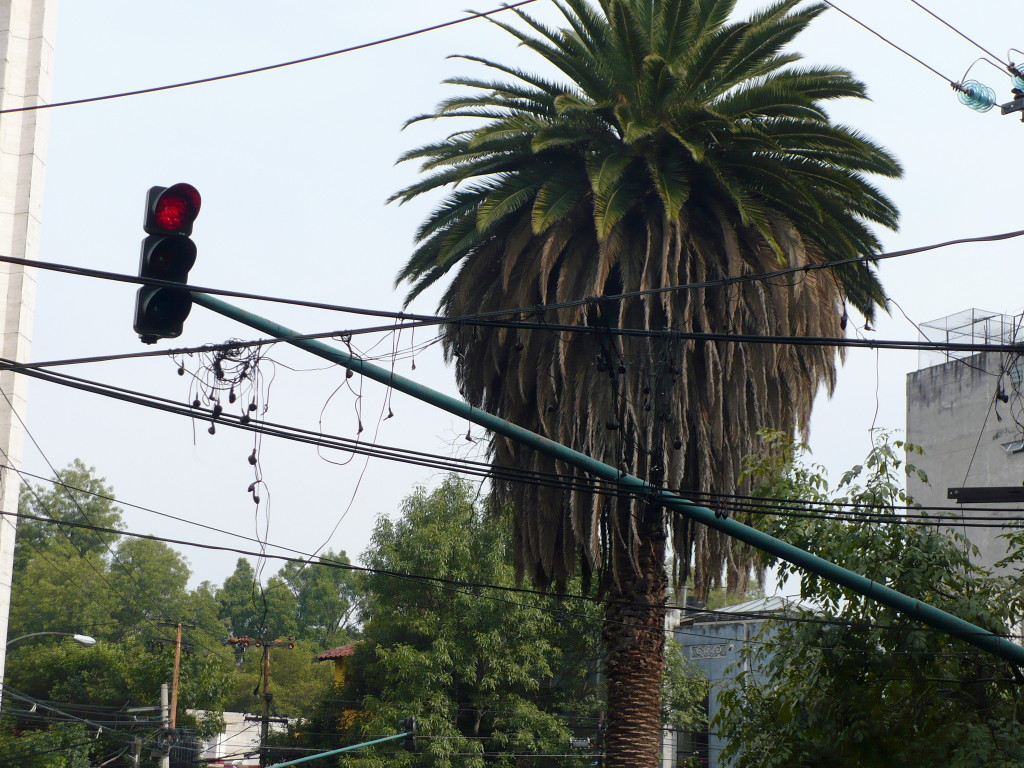 ---
Paperwork & visas for Mexico
A lot of people asked me if it's possible to get a job in Mexico without a work visa. The answer is yes, however it depends on what you want to do. Most of the jobs I had in Mexico didn't require an FM-3 (work permit) and they were legitimate companies. The only place that asked me to show them my residency card was the CPK restaurant. The majority of companies pay in cheques or cash and
I never had to sign an official contract, as everything was an oral agreement. Is it hard to get an FM-3? Unfortunately, it is a long and annoying process, but it allows you to open a bank account, get a driver's license (I actually obtained mine in Mexico!) and register a business.
---
Finding a job in Mexico
I'm not going to lie to you and say that you'll be fine and find a job easily. I struggled for a while and had to change jobs a few times. I started from teaching business English, as I completed my TEFL certificate in Mexico City. Despite what everyone told me, finding a teaching job wasn't so easy. It turned out that teaching was more problematic than I thought.
Opposite to small towns in Mexico where teachers can get a regular job contract at a language school, in Mexico City as a business English instructor I was assigned different classes at various companies. An hourly rate was quite high. However, every time a class got canceled I wasn't earning any money. As a result, during Christmas for a whole month, I barely had any income.
Finding another job was a challenge and took me a long time. And when I finally succeeded the salary wasn't enormous. This is why I suggest that if you don't have a job set-up before you move to Mexico, you could be way more comfortable as a digital nomad, rather than working in the city.
---
Travel insurance in Mexico
Don't forget to arrange a health insurance before heading to Mexico. The easiest and the most reliable travel insurance is World Nomads Travel Insurance. Get it before your trip to avoid unnecessary troubles that might ruin your stay!
---
Suggested books for moving to Mexico City:
– Mexico City Travel Guide 
– Mexico City: An Opinionated Guide for the Curious Traveler
– The Best How-To Book on Moving to Mexico