The Universal Express Pass is SO worth it, but it's expensive. Even if you get Single Express Pass meaning you can only skip the line 'one time per ride' it
Is Universal's Express Pass worth it?
Lines are long at Universal pretty much all year round. Especially if you're coming with kids who aren't patient, an Express Pass is a must in my opinion.
Quite frankly, even without the kids I probably wouldn't go to Universal without it. Universal's version of a skip-the-line pass lets you bypass the traditional standby line on most Universal attractions and hop in what is usually a much shorter line.
During our visit, the line for a simple carousel at the Seuss Landing was 35 minutes in the afternoon! The line to the Hulk roller coaster was 75 minutes by 10 AM without the fast past, but we waited 8 minutes exactly with Express Pass. It was a true game-changer!
Universal Express Pass does NOT work on all attractions, but things keep changing.
Currently, Express Pass works on everything excluding two rides: Pteranodon Fliers and Hagrid's Magical Creatures Motorbike Adventure.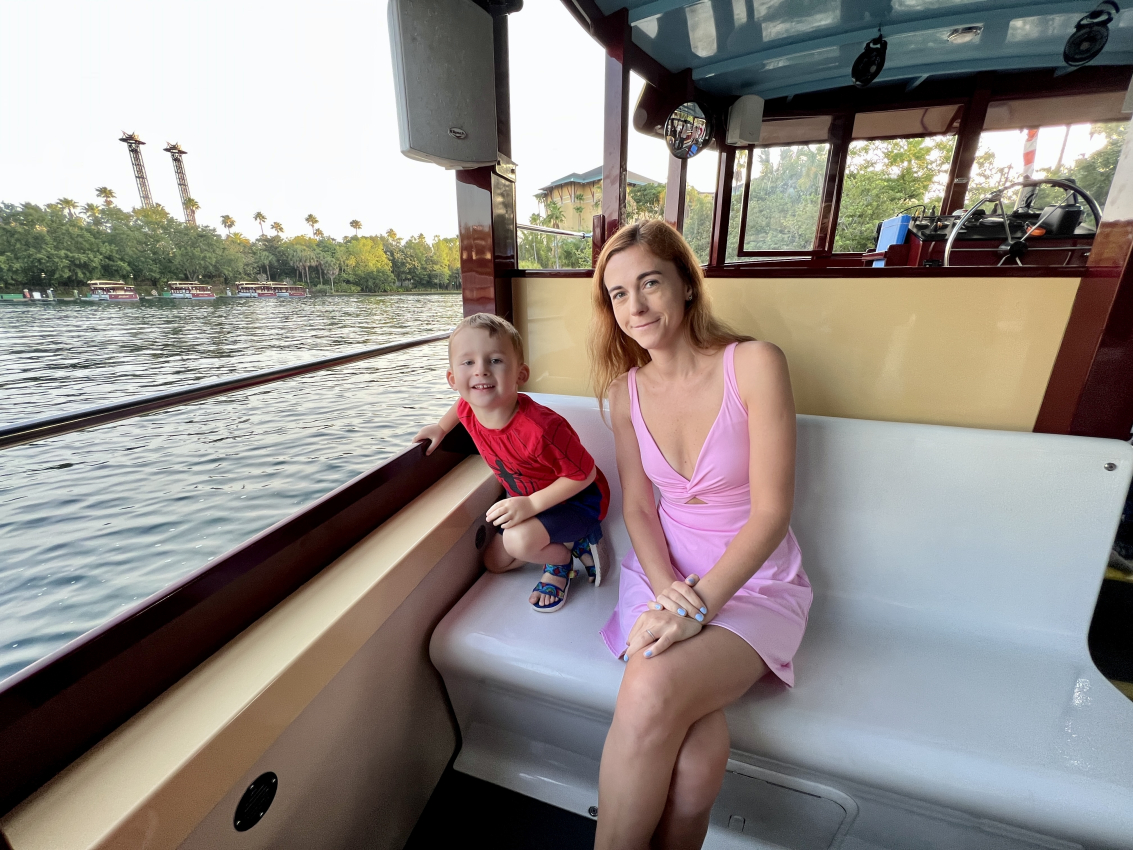 ---
Types of Express Passes
The standard Universal Express Pass lets you skip the line one time per attraction.
Universal Express Unlimited lets you skip the line an unlimited number of times.
---
How to Get an Express Pass
You can get Universal Express as an add-on to your park tickets when you make your purchase or you can add it when you arrive at the parks, but…
You could also get $349-per-person VIP tour that lets you skip the line for all attractions, gives you an Express Pass Unlimited, valet parking, two meals, water, large lockers, and a stroller rental.
DON'T DO IT! There's a better way!
Express Passes start at $134.99 and go up on weekends, holidays, busy days, and so on. From my understanding, they can cost up to $300 per person!
ALL guests are required to have Express Passes, even kids under 3 that aren't paying entrance fees so even if all adults have Express Passes and the baby or toddler doesn't you cannot take them on a carousel without using Express Line.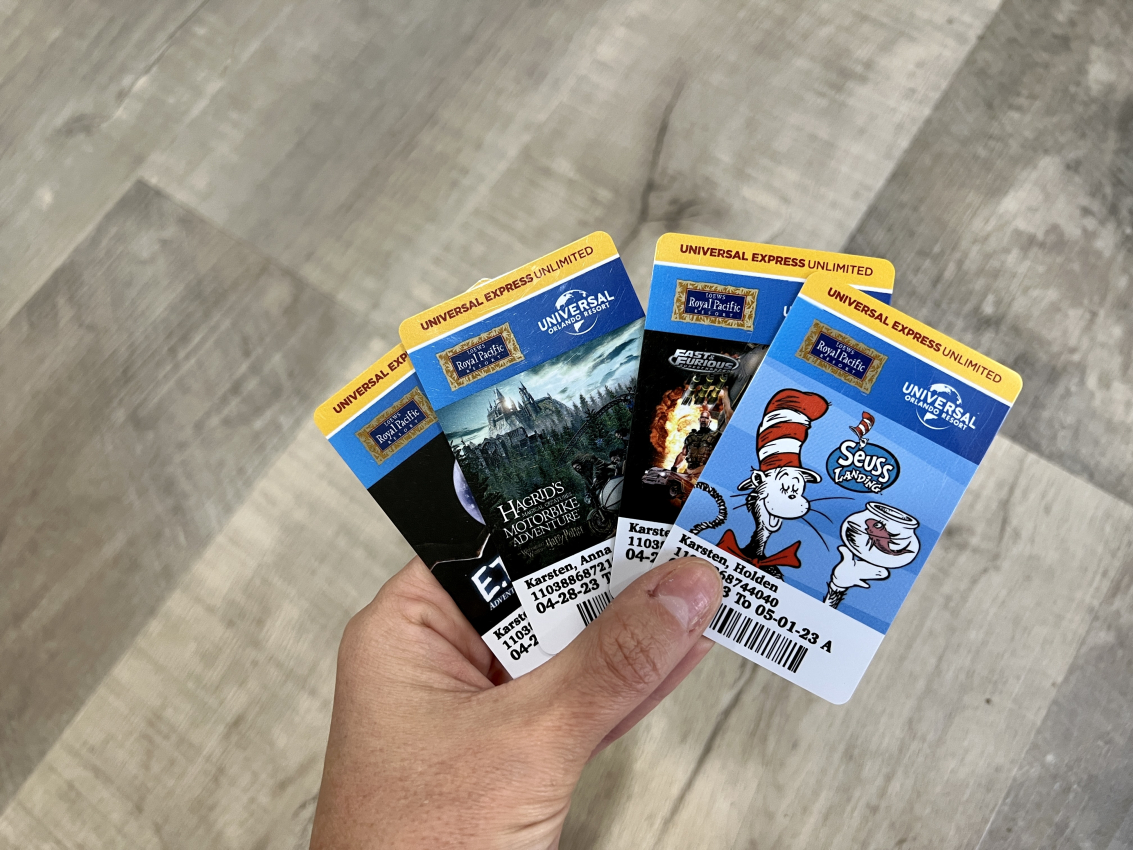 ---
Secret to Getting Express Pass for Less
Here's the best-kept secret to getting Express Pass to Universal Orlando in the cheapest way…
Although, it's really not a secret because Universal openly states it on its website, but many people don't seem to notice.
Universal has nine total hotels on its property and, when you stay at one of the three premier Universal hotels. Only 3 out of 6 give out this perk.
If you stay at one of Universal's Premier hotels then the Universal Express Unlimited Pass is included for all guests staying in the room for the entirety of the stay.
Premier hotels are:
Express Pass includes the day of check-in and check-out as well. You can check-in as early as 7 AM to get your Express Pass and it will be valid until midnight the next day. Meaning a single overnight can get you two days of the Express Unlimited Pass.
This is why many people often book something called a "Universal ghost room".
Let's say you want to spend two days in the parks, but naturally, you don't want to go to parks the day of your arrival, or departure. You can get a mid-range hotel nearby Universal for $80-200 per night and some offer a free shuttle service to the parks.
Considering that a night at Premium hotels ranges around $450-550 in the simplest rooms it's a huge difference.
You could move hotels, but many people, understandably, don't want to keep moving their things and deal with luggage, check-ins, and check-out times.
This is why they book ONE night at Premium Universal Hotel and they don't actually stay there, just check-in for fast passes – hence why it's called a ghost room.
Using the example of a family of four visiting for two days with park-to-park tickets the cheapest Express Passes (single use) were around $200 (but during Spring Breaks I know they were $330). That's $800 for passes along for a single day!
The room at the cheapest universal hotel with Express Pass costs less than $500. See what I'm getting at? It's 100$ worth it because it can save over a thousand dollars!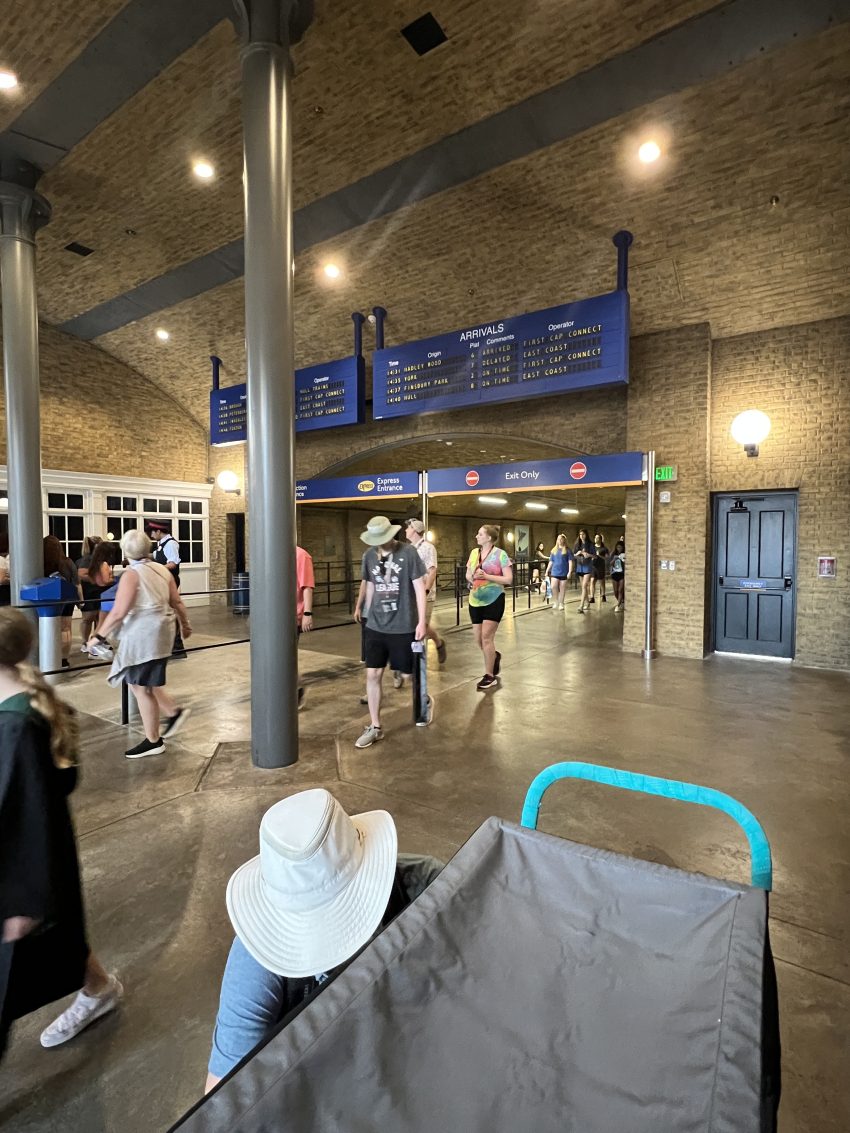 ---
Cheapest Universal hotel with Express Pass
The cheapest Universal hotel with Express Pass is Loews Royal Pacific. The hotel is just fine, but similar to other ones they're all nothing special.
We stayed there for a few days and rooms are clean, there's a pool to use and the boats are running to/from the hotel to the City Walk, but one could say that the hotel is surely overpriced and I agree. It is worth the perks.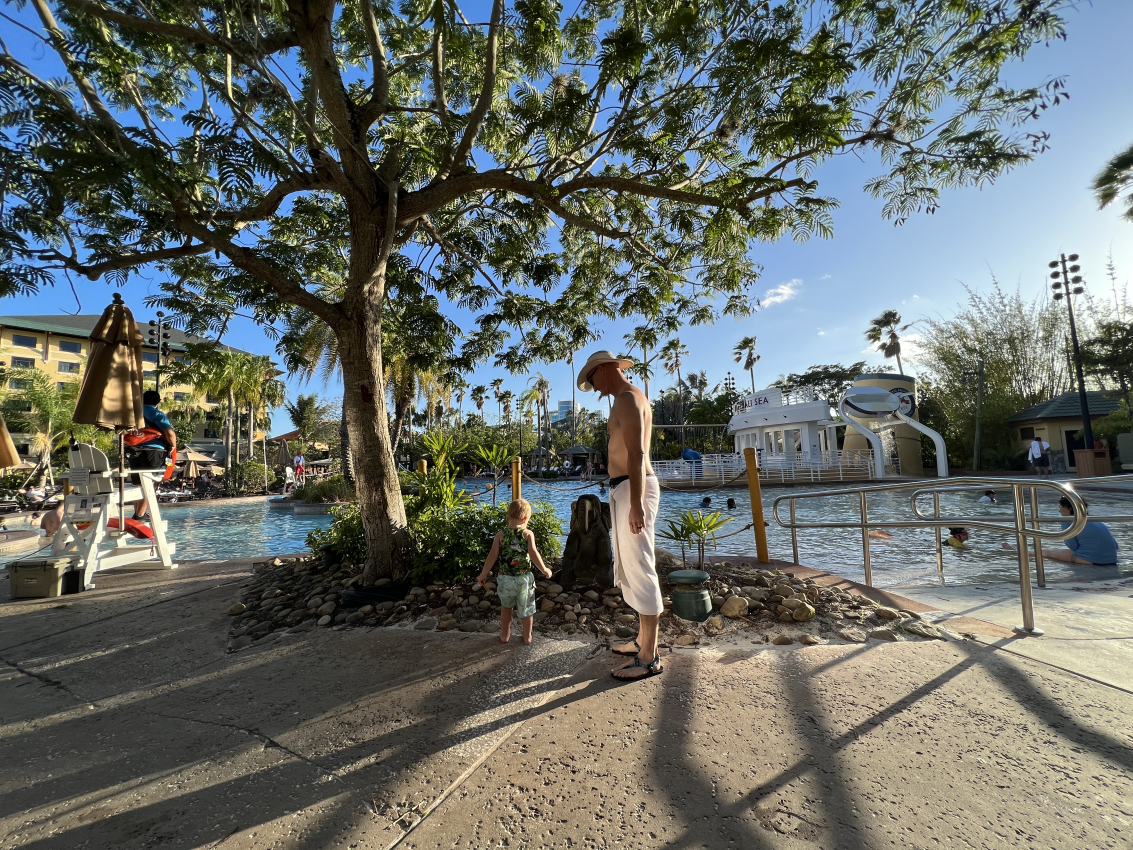 ---
How to Utilize Express Pass Best
Some attractions will have longer lines later in the day than others.
Staying at Universal Hotel gives early access to the park. Official park opening is at 9 AM, which meant 8 AM for Universal Resort guests.
You have to arrive before the gates open to be one of the first guests on the rides. 7:30 AM the latest, but you won't be first. Gates open at 7:45 AM but we didn't manage to get it until 8:10 AM, even though we were in line since 7:25 AM.
Universal Express can be used in the form of a physical ticket that resembles a standard Universal park ticket or a digital QR code within the Universal Orlando app. Or your hotel room key.
Most importantly, many rides require you to leave all your belongings in a free locker near the ride but you still need your Express Pass to get scanned while in line. I bought myself a card and phone holder (this specific one) and I was never told that this wasn't allowed.
I saw various people wearing simple chest strap with their key cards.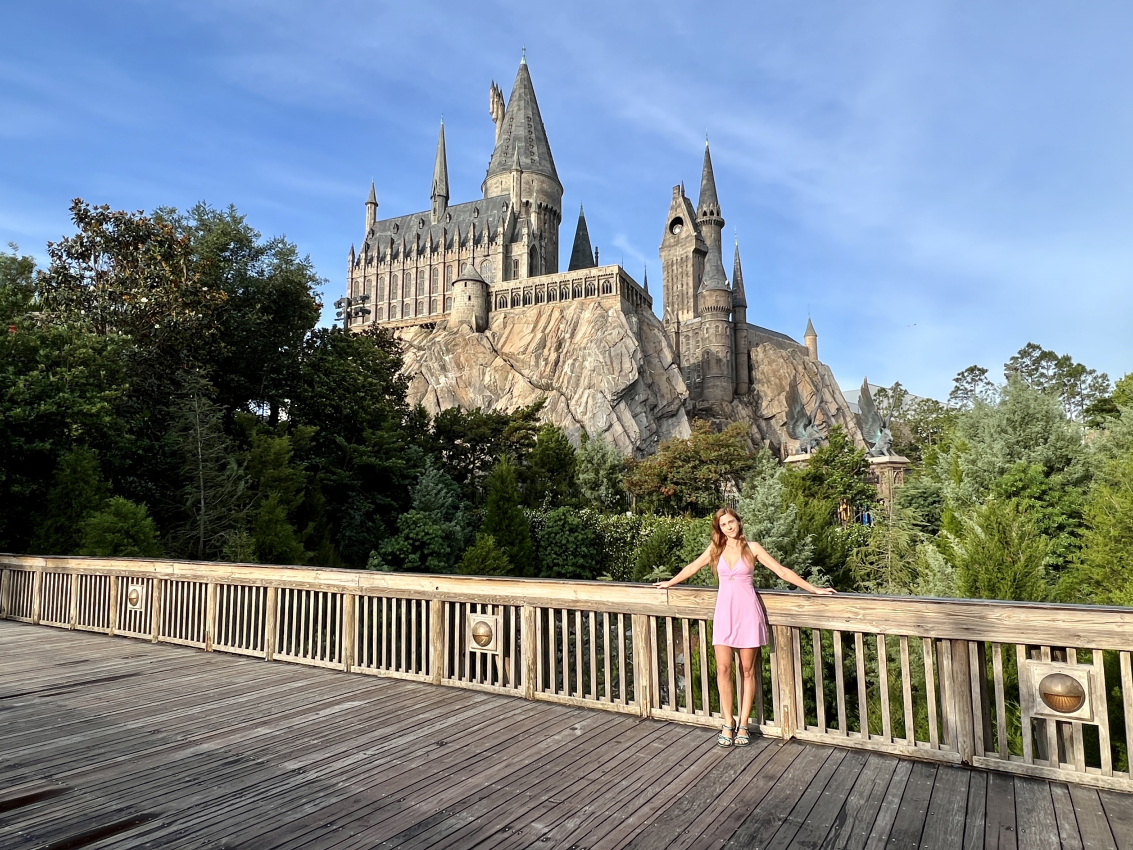 ---
These days it's nearly impossible to visit a theme park without being on your phone to check wait times, order meals, and see the map, but with an Express Park we weren't too worried about that and could focus on our experience more without constantly checking and feeling like we had to rush somewhere knowing that the lines were going to be short either way.