The Big Apple is known for its hustle and bustle. But, there is another side to this glittering metropolitan. With an amazing array of dining options representing cultures from around the world, alongside a collection of museums, there are many romantic things to do in NYC.
Whether you're looking to celebrate an anniversary, depart on a honeymoon city adventure, or just have a weekend out in town, there are endless amounts of things to do in NYC for couples. All of these options within the city's bounds will help keep the mood alive.
Here are a few of my favorites: places that I would recommend to other couples, and places in NYC that I'd like to go back again and again.
Romantic Things To Do in NYC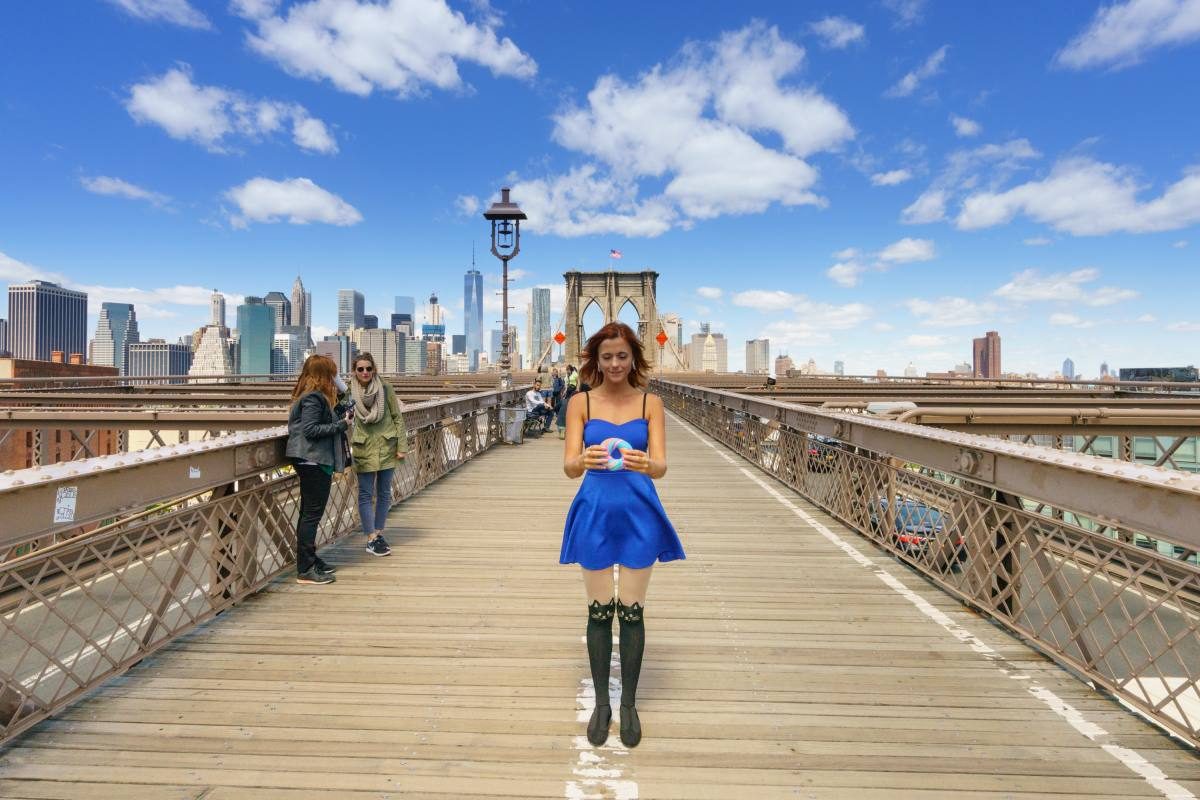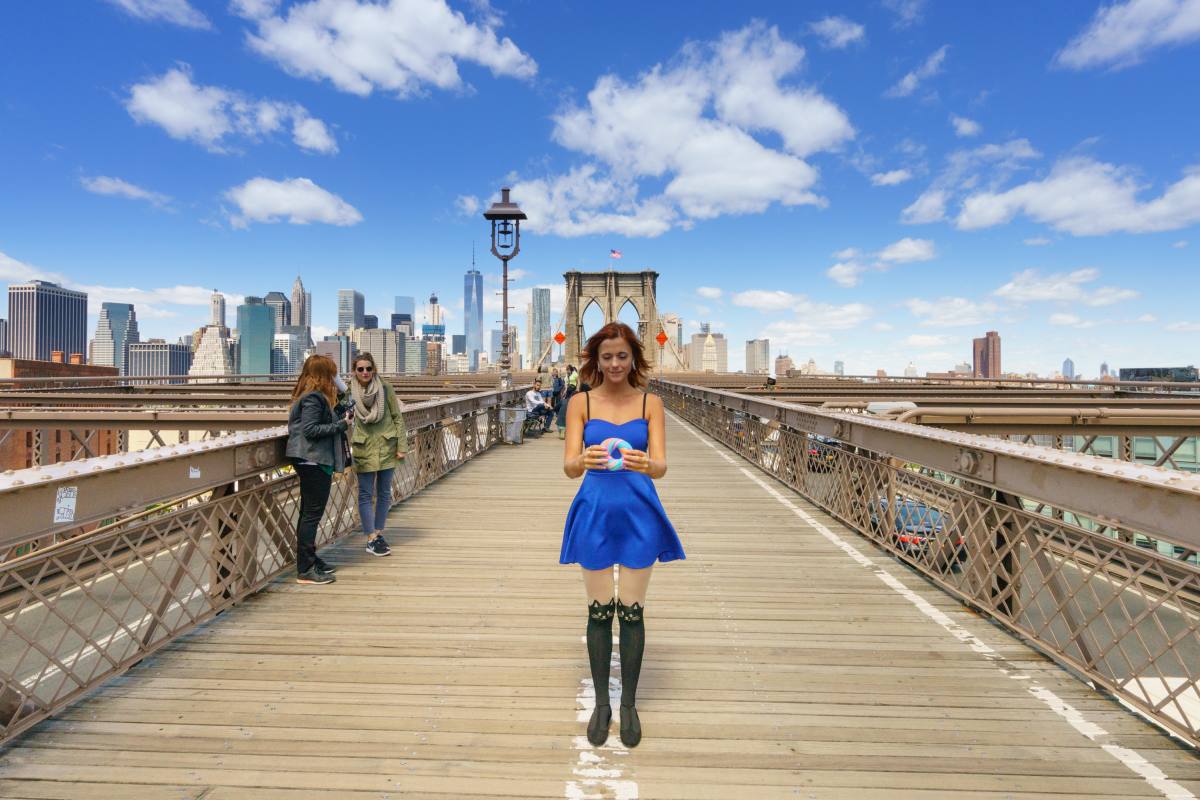 ---
Go to Dizzy's Jazz Club
If you love music, especially jazz, you'll find that Dizzy's Club is the right place to go. You can sit down and enjoy world-class jazz musicians while looking over Central Park.
You can get a private booth to sip on cocktails, as you listen to some of the smoothest jazz you've ever heard in the background.
Sail to the Statue of Liberty for the Sunset
Sailing is already magical and romantic, to begin with. But add in a beautiful sunset with New York City in the background and you've got a top-selling romance novel in the making.
With a sunset sail to the Statue of Liberty, you and your loved one will find beauty in the small things.
Not only will you be able to sit back and relax as the crew does all the work, but you'll be able to enjoy each other's company as you sip on your favorite cocktail. This is a fantastic way to end a day exploring the city before you head out for a night of dining.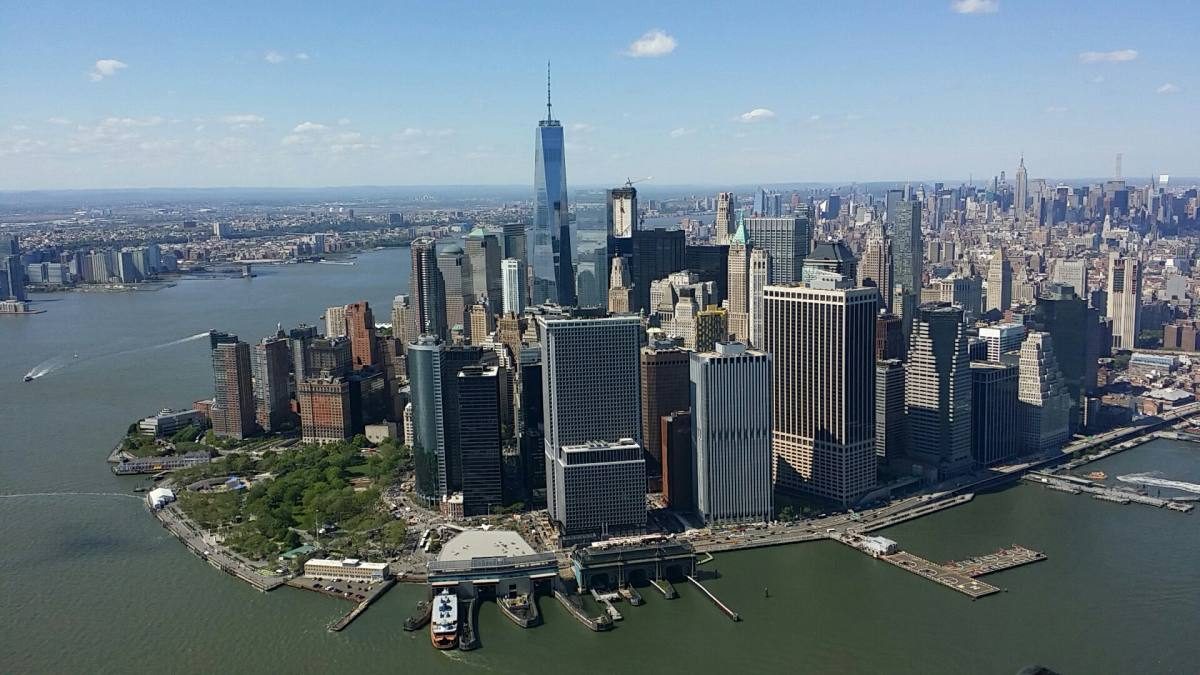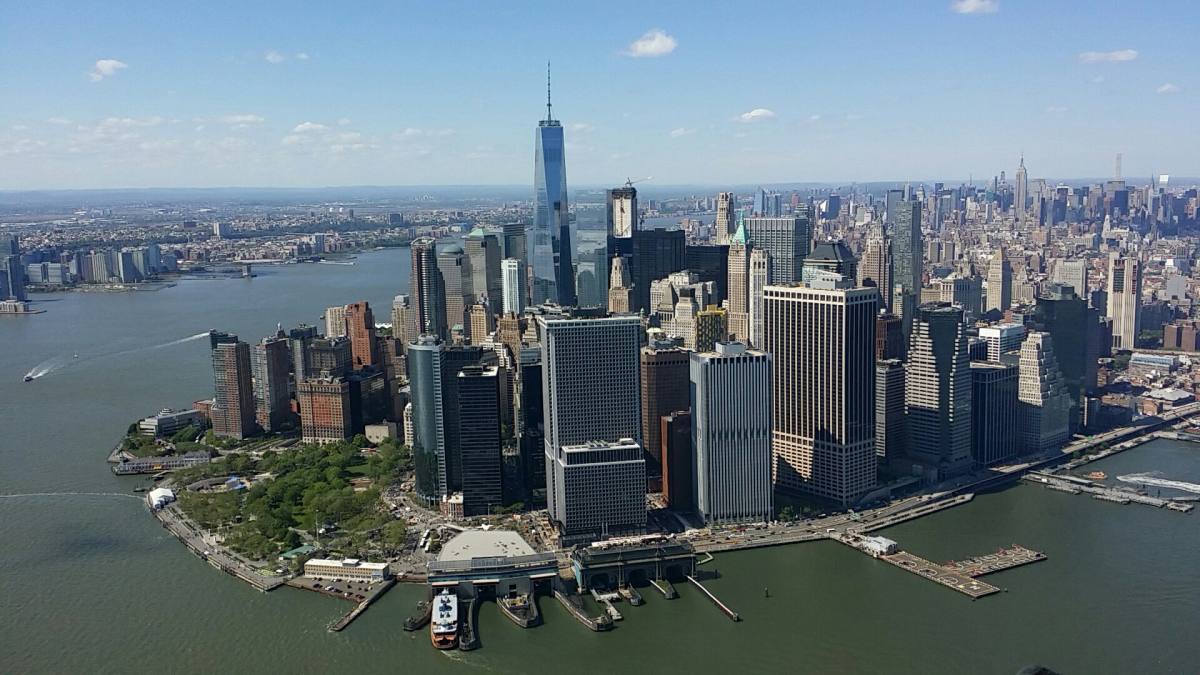 Visit Brooklyn Botanic Garden
Consistently noted as one of the top things to do when visiting the city, the Brooklyn Botanical Garden is a lush oasis for locals. Here you'll find over 52 acres of flowers, trees, and plants.
If you decide to visit during spring, you'll find the Sakura Matsuri Festival. During this festival, nature comes alive with a blooming display of over 70 trees that come to life, including cherry blossoms.
Just imagine all of the beautiful pictures and video you could get!
Eat and Drink at The Water Table
The Water Table is great for both foodies and adventure lovers. This boat tour takes you down from Greenpoint to the Hudson, while showering you with dishes that will make your heart swoon.
All dishes are seasonal, so it's a great activity to partake in during multiple times of the year, as each and every season will offer something different.
But what will remain the same, is the beautiful wood-paneled cabin of the boat. The vessel itself was built back in the 1940s and still presents that high class feeling that we all love.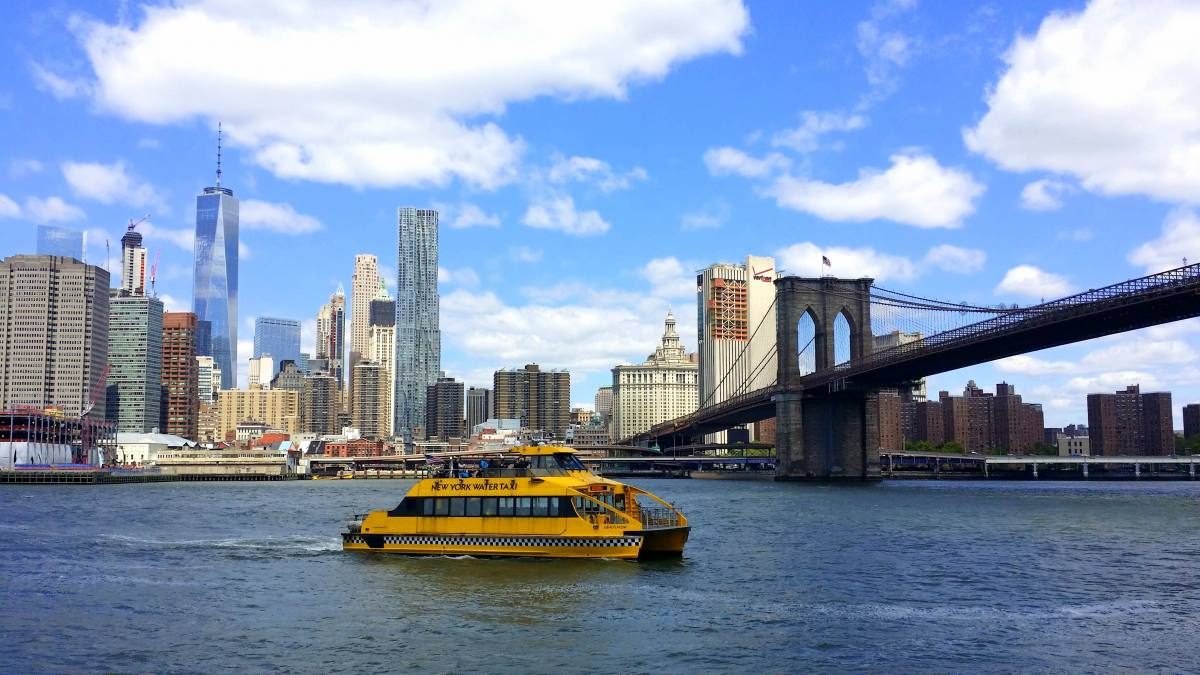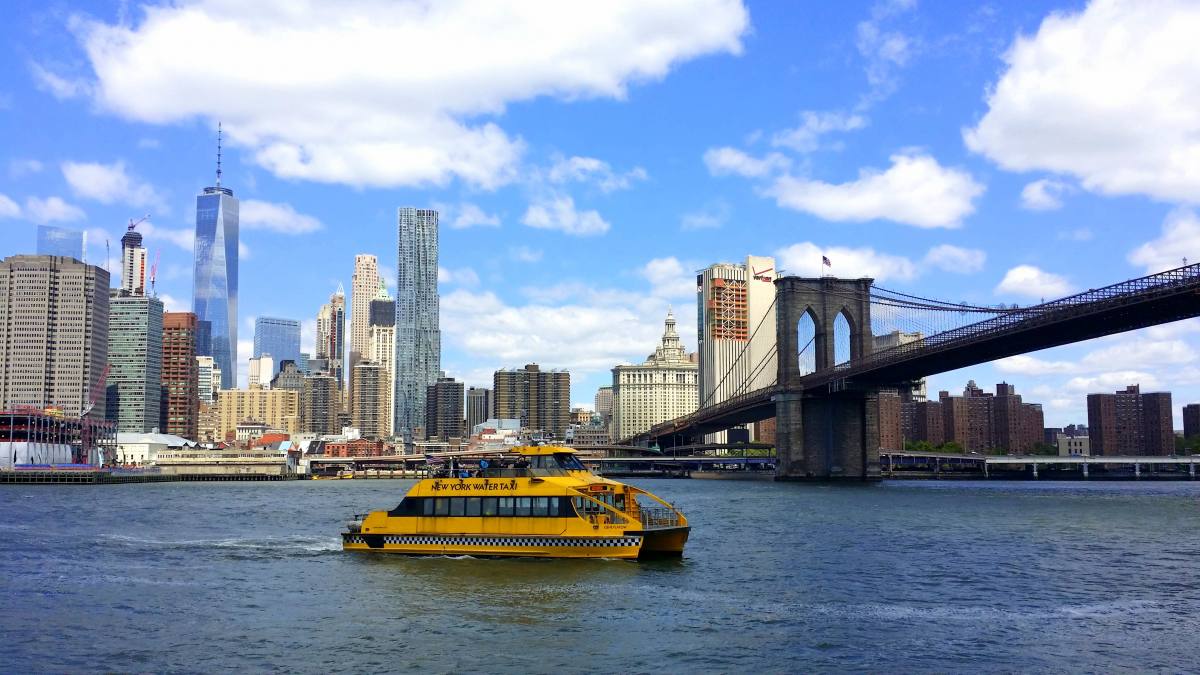 Watch a Cabaret at Slipper Room
As an aerialist myself, I really like the Slipper Room. This romantic and seductive venue is home to numerous cabaret and aerial shows that will both wow and excite you.
From glittering pasties to see-through skirts that flutter in the air with every single twirl, you might think that you somehow teleported over to Las Vegas. To add more romance and allure, here classic drinks flow throughout the night.
Get Frisky at the Museum of Sex
A little out there for some, but fun for all, the New York City Museum of Sex is a good way to have a few laughs. You might as well learn about someone new, or reconnect with your longtime love.
Here you'll find a ton of different rooms with each offering something a little different – 'Jump for Joy' bounce house and the 'Splendor in the Grass' room. There's also find a gift shop on-site in case you feel like taking something home with you.
Enjoy a Memory or Two at Camp
Do you remember those teenage nights camping in the woods? No? Even if you're not a camper when living in NYC, you might give Camp a go!
At Camp, you'll find you and your loved one enjoying a date inside of a Boerum Hill bar that resembles a cabin in the woods, with walls made up of logs and tree trunks.
You'll also find a room next to the fireplace with plenty of s'mores and classic board games. If you love the idea of camping, but don't want to actually sit out in the elements, this bar is perfect for you.
Take a Helicopter Flight Over Manhattan
We can all pretty much that flying a helicopter with your partner is always romantic – unless you're afraid of heights. And with the doors of the vehicle open, it's also a great adventure!
FlyOnNyc will let you experience a different view of the concrete jungle. Remember to pre-book the experience in advance, as the experience gets sold out. It's not cheap, but it's way worth it!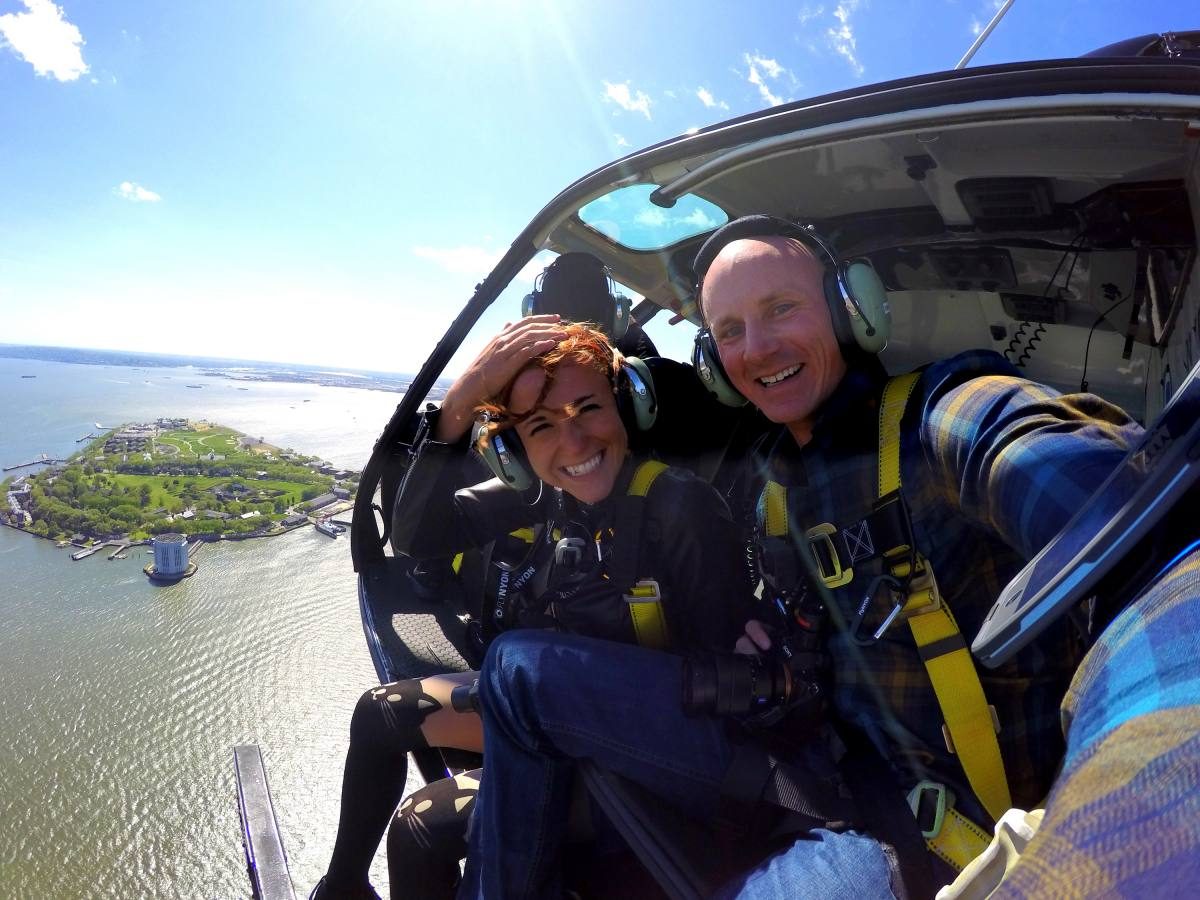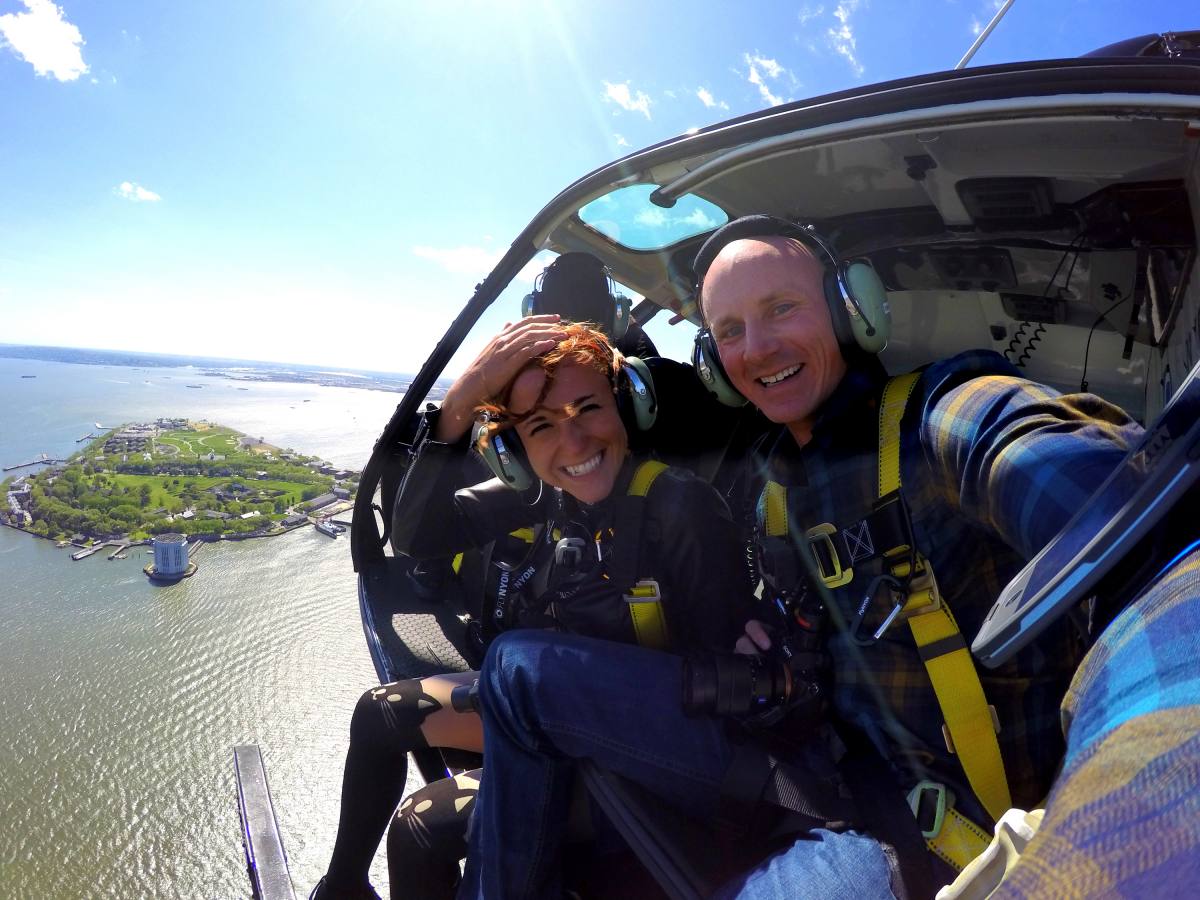 Take a Stroll Through Central Park
Of course, no list about New York City would be complete without Central Park. Both locals and visitors alike flock to this green oasis when they need a break from the concrete jungle that surrounds it. With over 800 acres of walkways, trees, and lush greenery the park reinvents itself with each and every season.
Due to its size and plenty of things to do here, you could easily spend an entire day discovering its treasures like the Wollman Rink, the Friedsam Memorial Carousel, and the Central Park Zoo.
But if you rather not walk, you can always hop on a horse-drawn carriage for a romantic ride through the park.
---
Romantic Places to Stay in NYC
There's no shortage of romantic hotels in New York City – especially if you want to splurge. But if you're visiting on a tight budget, there are plenty of cheaper places to stay and shop on a budget in NYC as well.
Plaza Hotel – Plaza doesn't need an introduction, as it's featured in almost every romantic comedy. Many girls dream of having her wedding there too and with a fair reason. The hotel is truly spectacular.
The Standard High Line – Super hip and centrally located with great views of uptown and downtown. Plus it has one of the best rooftops in town.
The Library Hotel – If you're a bookworm you'll love this hotel as it's filled with books you can borrow. It's small and gives you free champagne and snacks every day.
---
Further reading:
Check out other excursions in NYC:

When you're in love or starting to fall in love, pretty much anything can become romantic, even if you don't mean it too. But sometimes it's also nice to have a little help from a romantic and beautiful backdrop.
New York City is not only grand in its size and the sheer amount of things to do and see, but also in its ability to make even the most simple act of love an act worth a thousand memories.