I've had the pleasure of visiting Fort Lauderdale several times and I always discover something new. From its stunning beaches to its vibrant art scene and delicious cuisine, Fort Lauderdale has something for everyone
Once thought of as "the" destination for Spring Break, Fort Lauderdale has matured over the years. But, don't worry – not too much. You're going to get a great sneak peek into what this wonderful beachside city has to offer.
1. Fort Lauderdale Beach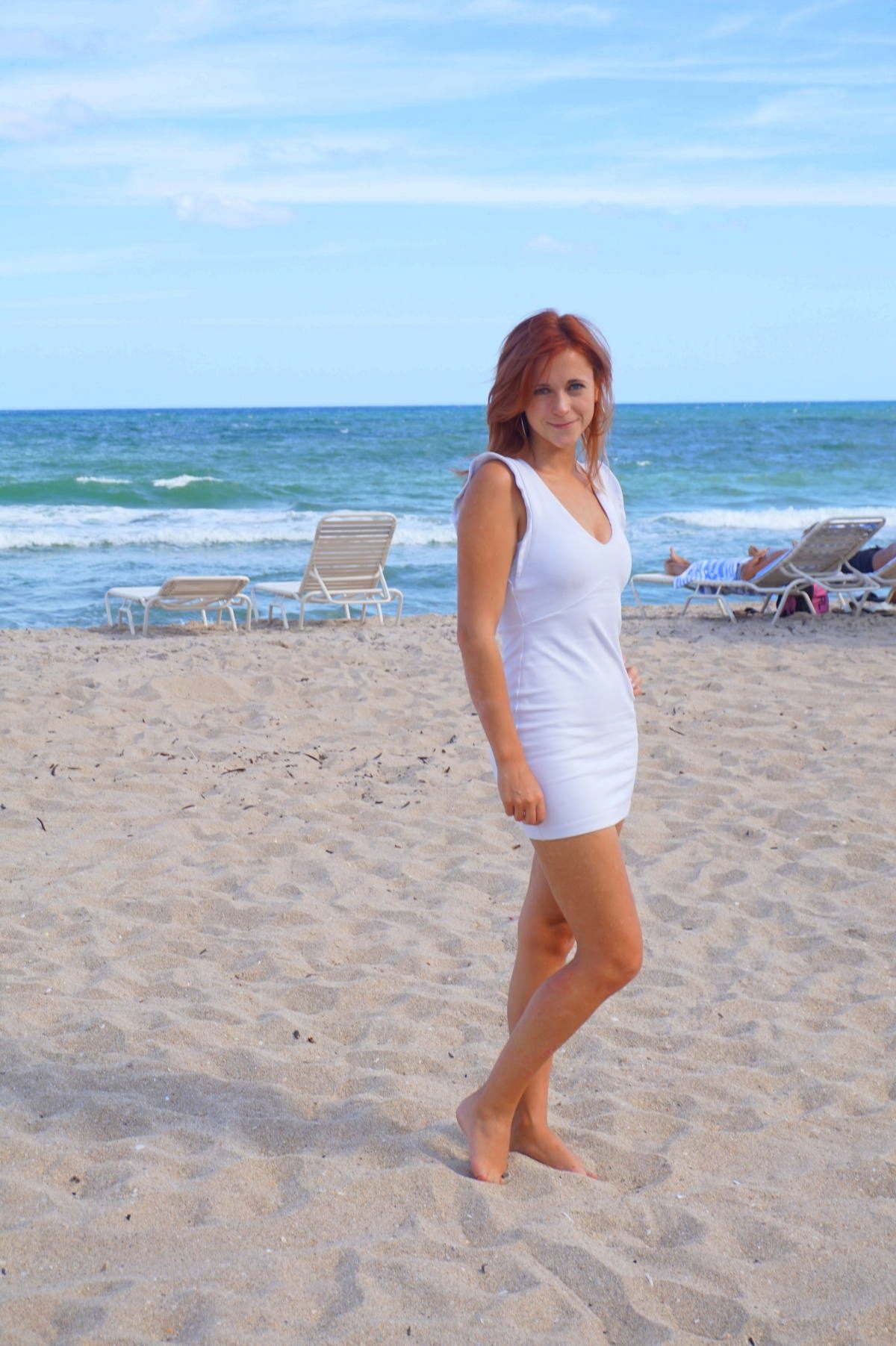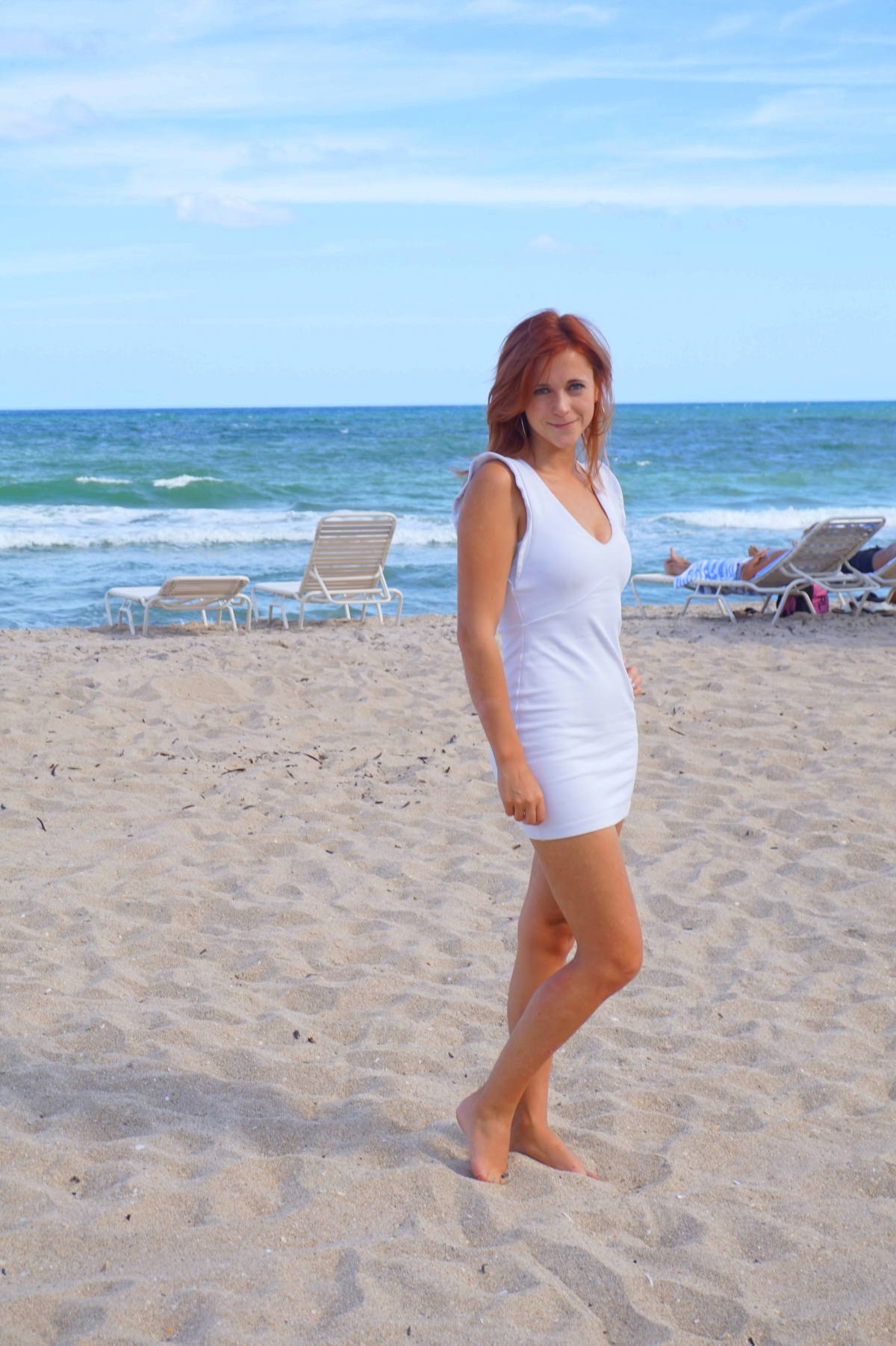 It all begins with beaches, am I right? And, you could do a lot worse than sit down and soak in the sun here on Ft. Lauderdale Beach. People from all over come to see and be seen enjoying this 7-mile stretch of heaven.
It's chic, and stylish, and you'll be surrounded by luxury accommodations as you catch some rays or swim in the ocean blue.
With warm water and tall palm trees to shade you, you'll be in paradise all afternoon. And then, once rested, ready to party right down the ocean-front promenade at a great selection of bars and restaurants.
As you can imagine though, plan ahead if going on weekends. More people, less parking, and no restrooms should be expected.
2. Lauderdale-by-the-Sea
If a more chill vibe is what you're looking for in your seaside siesta, then Lauderdale-by-the-Sea would be an excellent choice. Head a little further north of Ft. Lauderdale Beach, near E Commercial Blvd, and a charming, laid-back atmosphere will welcome you.
Where Fort Lauderdale Beach has high-end delights and opulent hotels, "By-the-Sea" has quaint mom-and-pop shops and more intimate inns. This spot is also an incredible site for shore diving, so for those who love breathing underwater, check it out.
Bonus tip, looking for a gay-friendly place to enjoy the sand and sun? Sebastian Street Beach has been voted as one of the top gay beaches many times over the years.
3. Las Olas Boulevard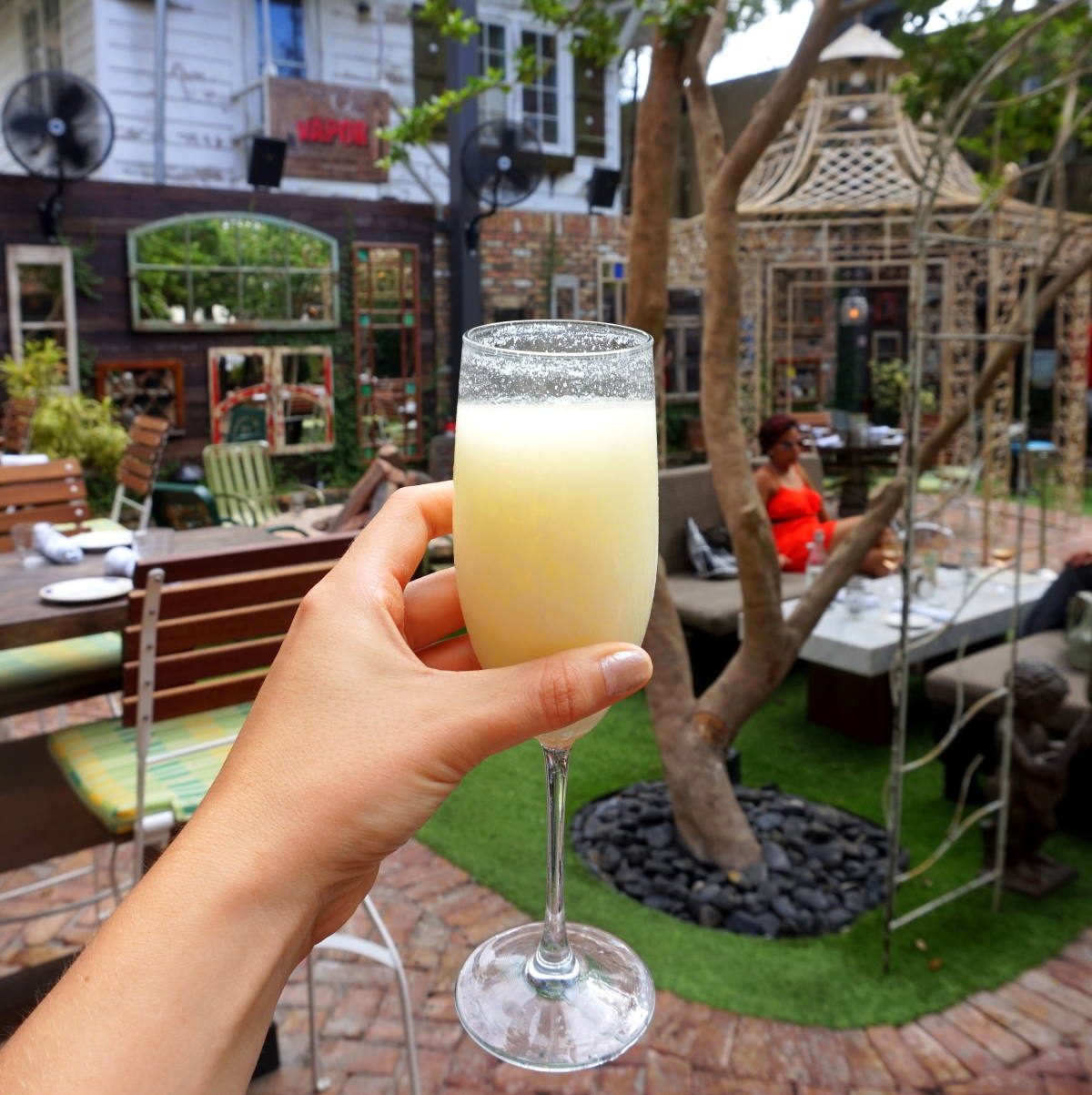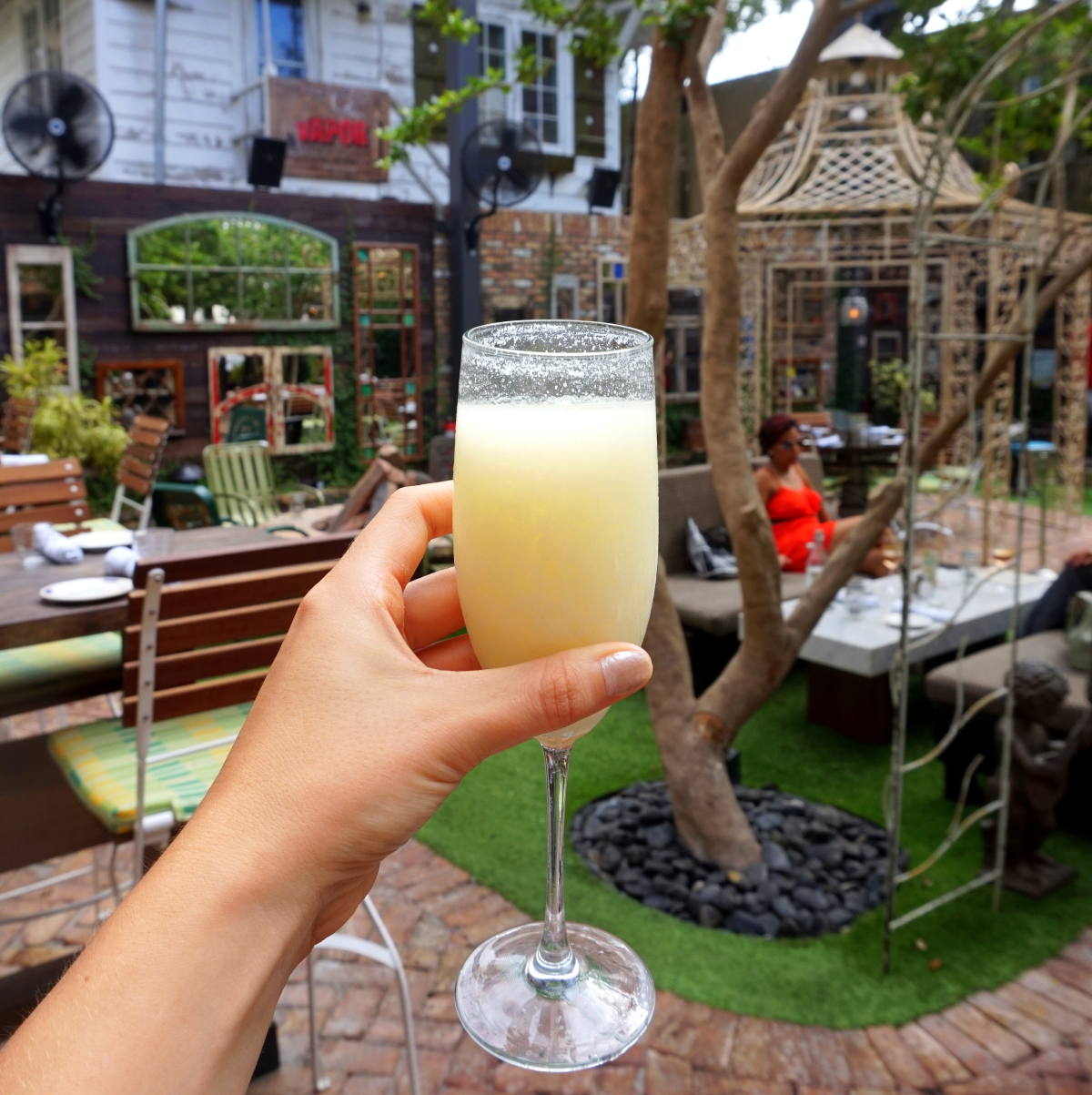 Done with the surf and want more city? Make your first stop Las Olas Boulevard. This is your home for fashion, arts, and eats. They have nearly every kind of cuisine from Argentinian to Vegan and shoppers will love their upscale clothiers like Maus and Hoffman, who's been providing quality couture to men and women for over 75 years.
While on this main drag why not enjoy the coastal waterways that gave Fort Lauderdale its nickname, "Venice of America".
You can book a gondola tour right here at Riverfront Gondola. It's a 75-minute ride of what makes the area special. Luxury homes, tropical flora, and gentle waters, all while gliding along in your authentic Italian gondola.
Not in the mood for a boat ride? Or, now need to get your land-legs back? Riverwalk awaits. It's a mile-long walkway along the stunning New River. Revel in the splendor of the scenic path and each of the lush parks it passes by.
Las Olas Blvd is also one of the stops on the Ft Lauderdale water taxis. Buying a hop on – hop All Day Pass is a great way to travel along by water and experience the best Ft Lauderdale has to offer.
4. Glitch Bar
Grow up in the late 80's early 90s, or just curious? Try Glitch Bar. It's that little something different that could make your night so much more memorable.
What's the deal you ask? Well, they've got great cocktails like the Cobra Kai Tai and the John Wick. They've got killer sandwiches like the John Rambo meatball pressed panini sandwich and The Delorean, a pesto, turkey, provolone, and dijon mustard panini.
And then, they've got games. Yes, we're talking full-sized retro arcade cabinet games, pinball games, even skee-ball. If you hit it Saturday night, you can even be sucked back in time with DJ Just Gio playing the greatest 90s jams. Definitely worth a stop by.
Location: 905 NE 5th Ave, Fort Lauderdale, FL 33304
5. Xtreme Action Park
Do you have a hankering for an adrenaline rush? Do you regularly wake-up in the morning wanting to either shoot, climb, or race something? Then, I'm about to introduce you to unadulterated bliss. This facility was created to satiate any of your competitive tendencies and desires for glory.
Let's being with go-karts. No, this is not your local rinky-dink go-kart joint. This is a half-mile asphalt pro-kart track where you can reach speeds of 45MPH while attempting to shame friends and strangers about their pathetic racing skills. Got experience? Try Super Kart Racing and hit 65MPH.
The craziness is just beginning because now you've got to compete in the Omni VR Arena where you'll don a VR headset and strap into an omnidirectional treadmill that lets you run around in the game.
It's not over yet, there's also laser tag, and escape games. Bowling and high rope course adventures. That's not to mention roller skating, arcade games, and an intense XD Dark Ride Theater. There's so much fun stuffed into the Xtreme Action Park complex, no one knows how much longer they can contain it.
Location: 5300 Powerline Rd, Fort Lauderdale, FL 33309
6. Museum of Discovery and Science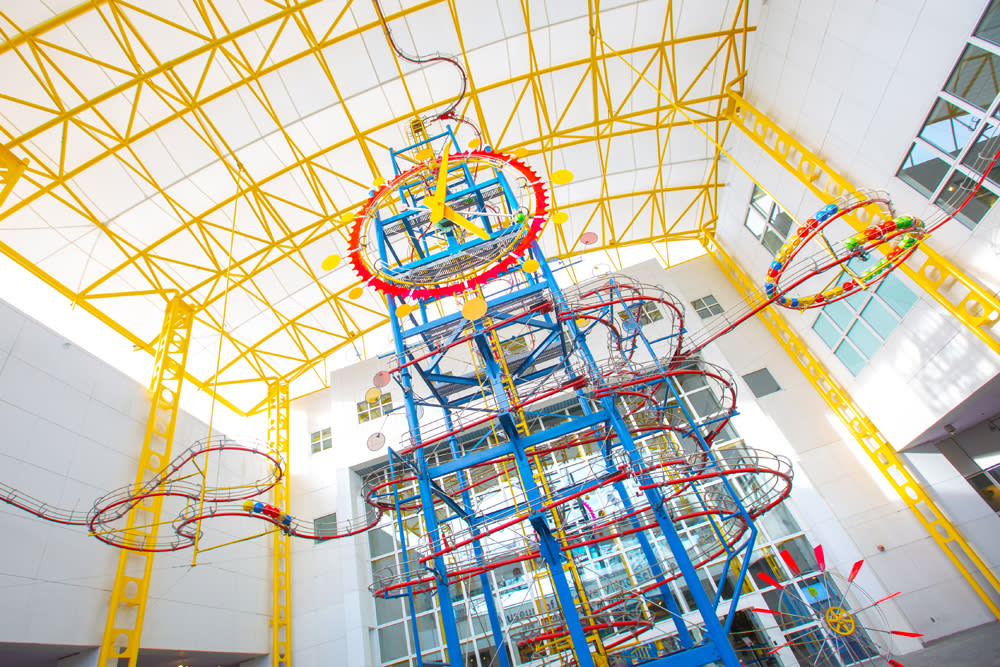 For those traveling with younger children, the Museum of Discovery and Science is an awesome way to spend a few hours out of the Florida heat. Most adults are underwhelmed, but the little ones can burn a lot of energy playing with all of the interactive activities like Expedition: Dinosaur and Design! Build! Play! Keva!, where they can construct whatever structure they please with special wooden planks.
There's plenty to do here, whether it's learning about the weather or taking an airplane motion ride in a 7D theater. Family-friendly with a great selection of permanent and traveling exhibits, introduce your kids to basic science concepts and spark their curiosities to create.
If you'd rather just pass by the Museum, join a Segway Tour that will take you here and to a dozen other locations in Fort Lauderdale's downtown area.
Location: 401 SW 2nd St, Fort Lauderdale, FL 33312
7. Bluefoot Pirate Adventures
Haven't gotten enough family fun? Try Bluefoot Pirate Adventures next. It's a one-hour cruise extravaganza on the Intracoastal waterways.
Kids get tattooed (No, not permanent, of course) and entertained with a treasure hunt (Yeah, treasure!), while the adults hang with the captain, cutting-wise and catching-up on the all the goings-on around Fort Lauderdale.
Review after review profess that Bluefoot Pirate really nailed the child-adult fun ratio.
Location: 801 Seabreeze Blvd, Fort Lauderdale, FL 33316
8. Bonnet House and Museum
Let's take a moment and slow things down a bit. For those who enjoy perusing the homes of the long-gone wealthy and artistic, this is a pleasant stop to make.
First you've got the house, created by Chicago-born artist Frederic Clay Bartlett in 1920. Tour the estate, ogling the ornate furnishings and artwork. Then, relax along the gorgeous grounds with it's walkways, stone fountains, ponds, and luscious foliage.
All-in-all, it offers a nice break before you go back to your hotel and get ready to dine and party the night away.
You can also book a tour that combines a visit to the Bonnet House with a visit to the Hugh Taylor Birch State Park and a Sightseeing Cruise.
Location: 900 N Birch Rd, Fort Lauderdale, FL 33304
9. Historic Stranahan House Museum
One more "go-to" historical stop on your tour of Fort Lauderdale needs to be the Stranahan House. What makes this place special is that it's the city's oldest and most historically significant structure still standing. It was built in fact by the very founding father of Fort Lauderdale, Frank Stranahan, in 1901.
The building's wide porches give a great space to watch the river flow by. And, inside you can learn all the history you never knew you wanted to know about this blessed piece of Florida land. From the Seminole Native Americans in the area be-friending Frank to the house's different lives as a post office, a trading post, a community center, and a home.
Location: 335 SE 6th Ave, Fort Lauderdale, FL 33301
10. NSU Art Museum
If you still haven't gotten your fill of art, prepare for an overload. These next two suggestions will stuff you to the brim.
First, we have NSU Art Museum. Exhibits are changed every few months, so check out their website to see what is currently on display. For example, as of this writing, there are six exhibits, including Animation Generation, showcasing steps along the evolution of animation from cells used for Disney's 2-D animated feature Pinocchio to 3-D digital works.
There's also an extensive permanent collection of 7,500 pieces that include Andy Warhol's Mao Tse-tung and an extensive collection of Latin American and Cuban artists like Frida Kahlo.
Location: 1 E Las Olas Blvd, Fort Lauderdale, FL 33301
11. History of Fort Lauderdale Walking Tour – The Florida Stories App
One incredibly convenient way to explore Fort Lauderdale is with the Florida Stories App. With it, you will be guided around the city and explore twelve historical buildings and sites around the downtown area.
Do it all in one go or spread the love, be exposed to important landmarks on your time and at your speed. Some notable stops along the way are the Pioneer House Museum and the Old Dillard Museum.
The Old Dillard Museum was the first school for African American students in Fort Lauderdale. When walking through it's almost as if time froze. Artifacts and exhibits are presented like everyone had left the school for the day.
On this one-and-a-half-mile track, there are audio tracks to give an overview and explain the significance of the site. They also provide some images to complement what you are seeing and audio clips of stories and tidbits you might find interesting. It's a wonderful resource to slip in when you have some extra time to kill.
12. Jungle Queen Riverboat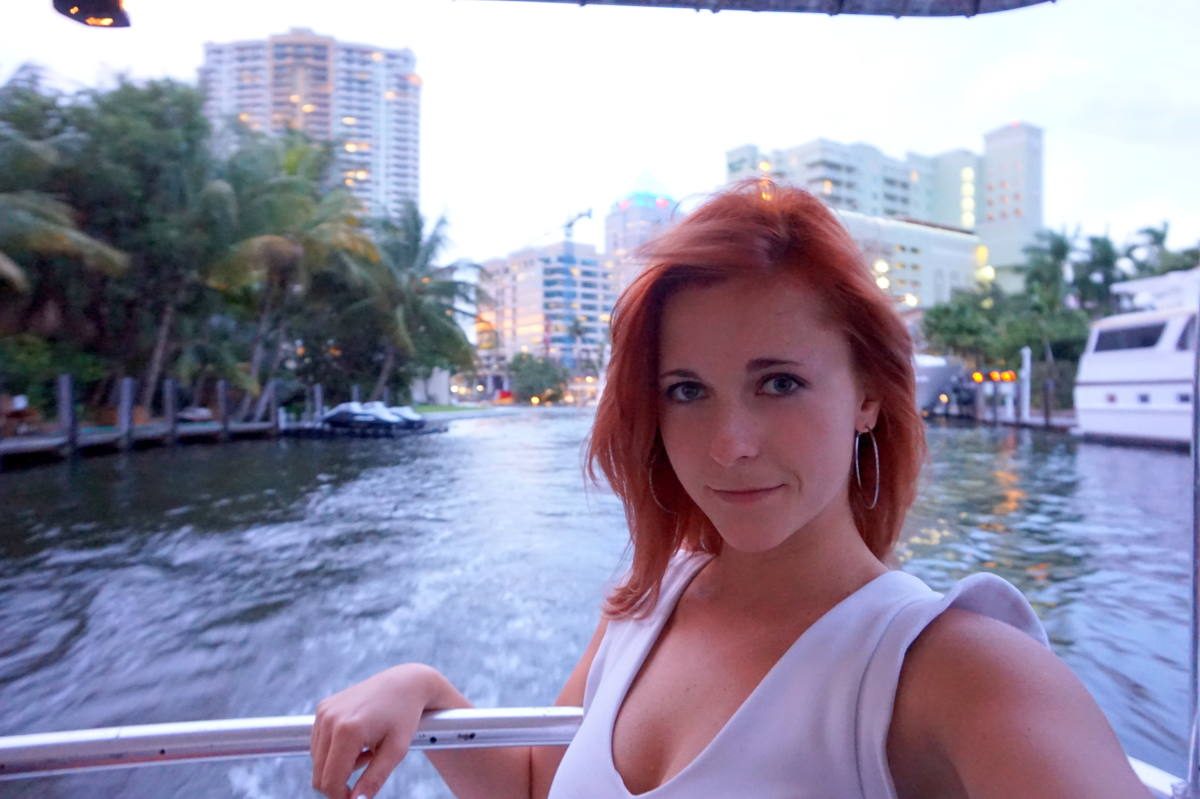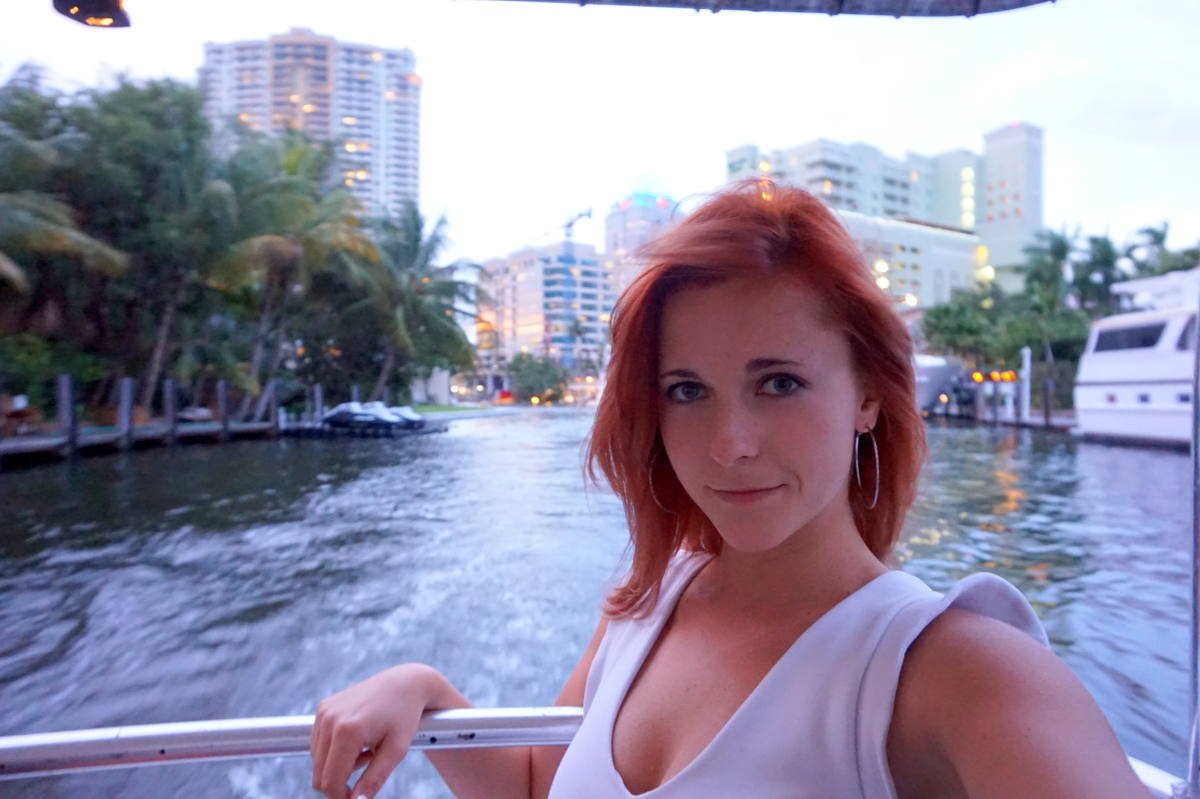 The Jungle Queen Riverboat is an exceptional choice for those who love sightseeing while floating along a waterway.
Designed after all those classic riverboats you've seen in movies, you have a choice of a 90-minute sightseeing tour, that will have you drooling over the rich and famous homes, or the Tropical Isle cruise, an evening cruise where you can bring your own food and drinks, or the Dinner and Show cruise. You can't go wrong with either.
The Dinner cruise takes you to a private island where you'll partake in delicious grub like barbecue, potatoes, beans, coleslaw, and dinner rolls, all the time surrounded by a jungle atmosphere with parrots, piers, and plenty of palms. The show's got music, tropical dancing, and fire. How's that for entertainment?
Location: 801 Seabreeze Blvd, Fort Lauderdale, FL 33316
13. Secret Woods Nature Center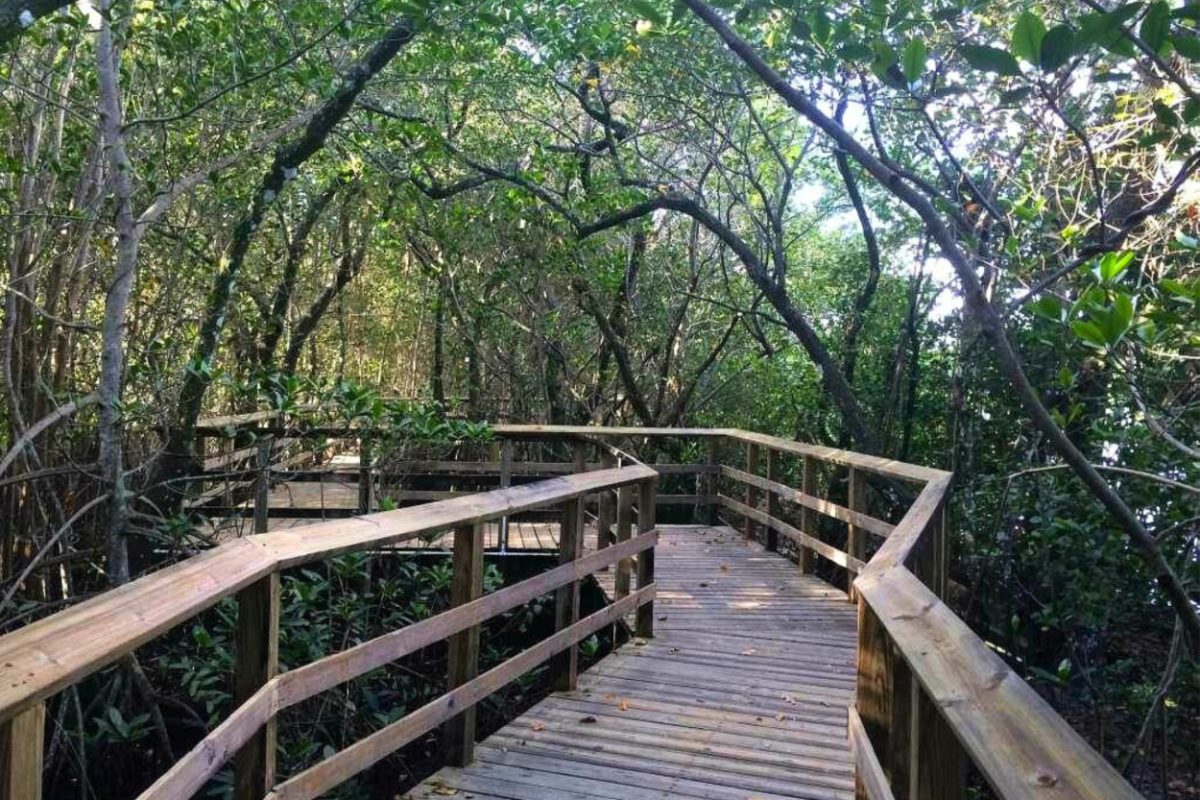 If you are in need of some Vitamin-Green, travel over to Secret Woods Nature Center. What you'll get is time to commune with nature and recharge your batteries.
Enjoy exploring their one-mile of nature trails that will take you through majestic mangrove forests, and over wetlands, and guide you to beautiful river views. People can't stop raving about the well-kept facilities and excellent bathrooms on site.
Location: 2701 W State Rd 84, Fort Lauderdale, FL 33312
14. El Prado Park – peaceful quiet empty snorkeling
This small, unassuming park probably isn't tops on most Fort Lauderdale to-do lists, but it is a secret gem that might be worth your time, especially if you're a snorkeler.
For, from this beach you can easily access a wonderful world of sea life. Stingray, loggerhead turtle, and voluminous amounts of fish are awaiting not too far offshore. Dive in and take a look around for yourself.
Location: 4500 El Mar Dr, Lauderdale-By-The-Sea, FL 33308
15. Shooters Waterfront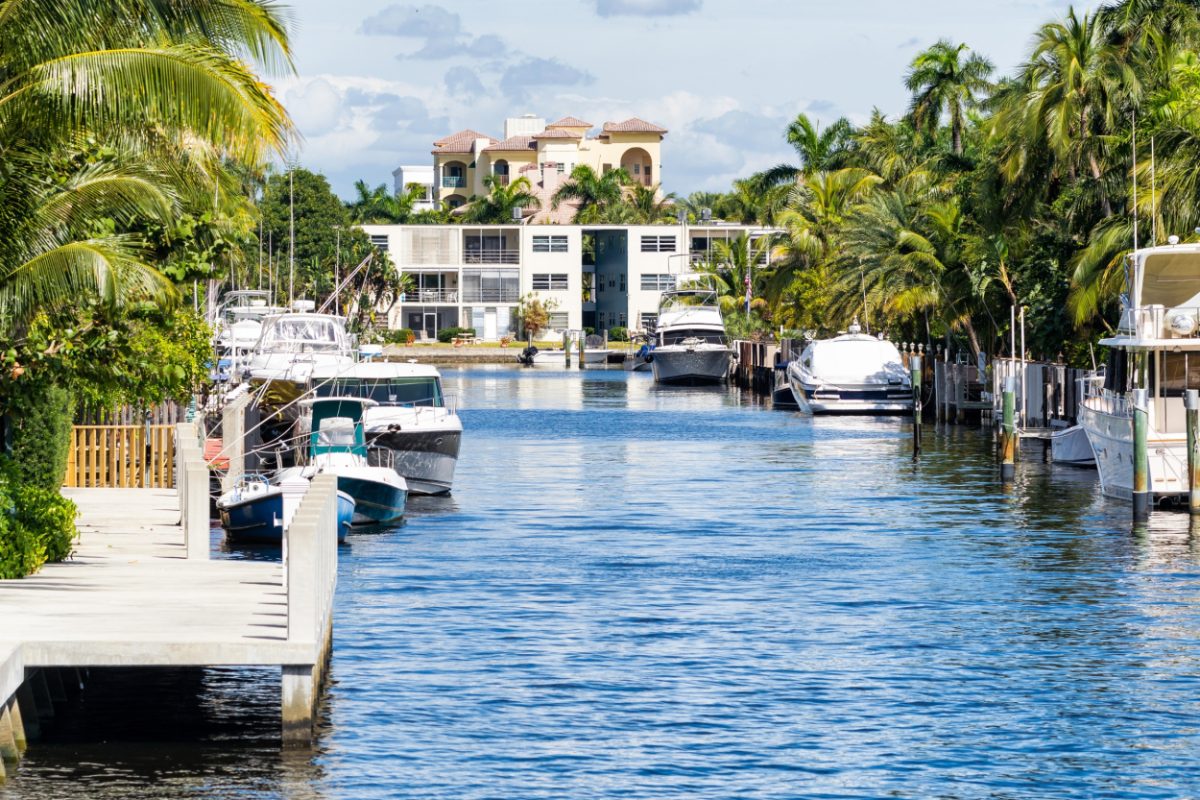 We can't let you leave Fort Lauderdale without having brunch, can we? What kind of people would we be? And, have I got a brunch for you?
Shooters Waterfront has been Fort Lauderdale Magazine's Best Brunch for three consecutive years and there's a reason.
People pour over how amazing the endless mimosas are and the views and ambiance are nothing less than spectacular. Come hungry and ready to while away the day as you feast and drink all-manner of culinary treats from made-to-order waffles with your choice of toppings to smoked salmon.
Location: 3033 NE 32nd Ave, Fort Lauderdale, FL 33308
Bonus: Where to Stay in Fort Lauderdale
Luxurious Florida Hotels
Budget Hotels in Florida
Element Fort Lauderdale Downtown – Set within walking distance of the Museum of Art LAs Olas Blvd, and the Broward Center for the Performing Arts, this tasteful hotel features the perfect rooftop bar.
Fairfield Inn & Suites By Marriott – A short walk from Las Olas Boulevard, this smart hotel has everything you need in its perfectly maintained hotel rooms.
Hampton Inn Fort Lauderdale Downtown – A short drive from the beach, this hotel in the heart of downtown Fort Lauderdale, offers modern, clean, and spacious rooms perfect for any traveler's needs.
As you can see, Fort Lauderdale has so much to offer you don't have to sneak out of the city proper to satisfy any itch during your trip. The artist enthusiast, the foodie, the partier, and the worshipper of the sun god can all commune and play here in peace.
However you decide to spend your time in this great city mix of palm trees and swank, we're sure you're going to make some lasting memories. Leave us some of yours in the comments below.