Christmas in Italy, or Natale in Italian, can be incredibly magical and a lot of fun. Many places are covered with Christmas decorations and lights, there are festivals and Christmas markets and experience traditional Italian food and learn about celebratory traditions.
Best Places to Go for Christmas in Italy
Christmas is a great time to visit Italy. Not only are there are fewer tourists and shorter wait times at the museums but there are many unique festivities and traditions only in December.
If you want to see Christmas markets – Dolomites
If you want to experience religious festivity – Rome, Vatican
If you want to see the most beautiful decorations – Puglia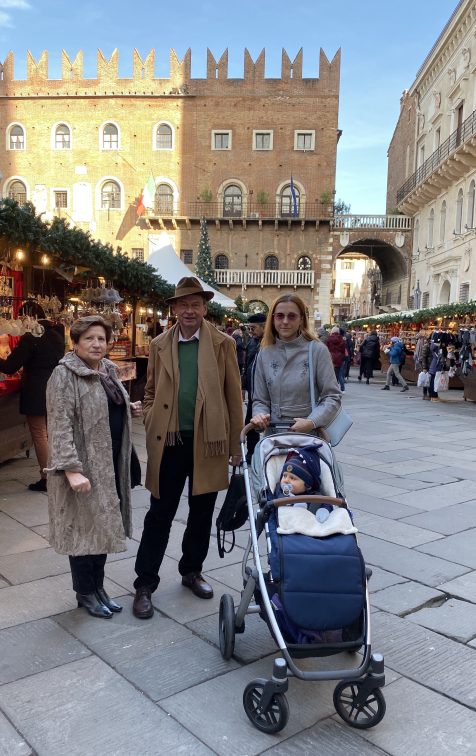 ---
How to Say Merry Christmas in Italian
The most common way to say 'Merry Christmas' in Italian is Buon Natale! It translates to 'Have a good Christmas!'
Christmas Traditions in Italy
Christmas in Italy is very much a time for family and friends. It concentrates around the enjoyment together of wonderful home-cooked food, but also gift preparations because everything is about presentation. Visit any local shop and you will see piles of presents already pre-wrapped and gorgeous displays!
The celebration kicks off its festivities on December 8 with the feast of the Immaculate Conception when Italians traditionally put up the Christmas tree. It ends on January 6 of the following year with the Epiphany, which is also referred to as Three Kings' Day.
Note: Vatican City's Christmas tree is lit a day earlier than most places in Italy.
December 8th – Feast of the Immaculate Conception
(La Festa della Concezione Immacolata)
December 8th is a national holiday in Italy. Families decorate the Christmas tree and outdoor ones are lit in town squares, Christmas markets open for the season.
December 24th – Christmas Eve
(La Vigilia di Natale)
Christmas Eve is a half-day business day, but in the evening families gather for Christmas Eve dinner. This is the most important celebration (more important than the 25th). Many families attend Midnight Mass.
As a tourist, you can usually book a Christmas Eve dinner to taste the traditional festive dishes in Italy.
December 25th – Christmas Day
(Natale)
Christmas Day is spent with family involving a large meal of panettone, and opening gifts you didn't open on Christmas Eve.
When visiting Italy, enjoy the slow day off. Some restaurants might be open (usually with reservations), but shops are closed that day.
December 26th – St. Stephen's Day
(Giorno di Santo Stefano)
On St. Stephen's Day, Italians head out for a walk in town with friends and family, often to see a presepe (Nativity Scene).
For visitors most things, including museums, are open.
December 31st – New Year's Eve
(La Vigilia di Capodanno or La Notte di San Silvestro)
New Year's Eve in Italy is a day of tradition wearing red underwear and eating lentils. Fireworks go off at midnight and many gather at town squares.
It's not unusual to see kids attending the fireworks, even the youngest ones in strollers.
January 1st – New Year's Day
(Capodanno)
The first day of the New Year in Italy is quiet with everything being closed.
January 7th – Epiphany
(L'Epifania)
The Epiphany is the end of Christmas in Italy. The night before (January 6th) children leave their stockings out for La Befana. She's an old witch who climbs down the chimney to leave gifts for the good or coal for the bad ones.
This is the only day Italians use stockings for Christmas.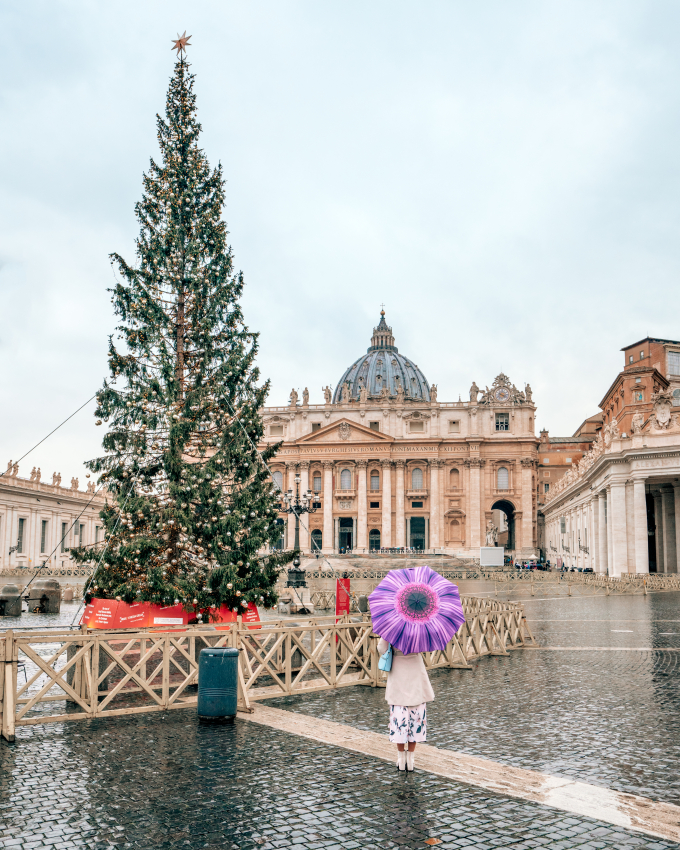 ---
Christmas in Italy with Children
Italian children wait for Babbo Natale (Santa Claus) just like children in other parts of the world.
It's a very family and religion-oriented holiday in Italy, which to me – coming from Poland, wasn't weird because it's basically celebrated the same way, but to foreigners, it might be strange.
For example, Italian schools still have religion classes and they teach the Christmas story and talk about the birth of Jesus, reciting Christmas carols, and prayers.
At home, children help decorate the Christmas tree and also help make Italian sweets for days leading up to the actual Christmas celebration.
Where to Spend Christmas in Italy with Children? I would say Florence or Rome unless you're planning on going skiing – then head to the Dolomites.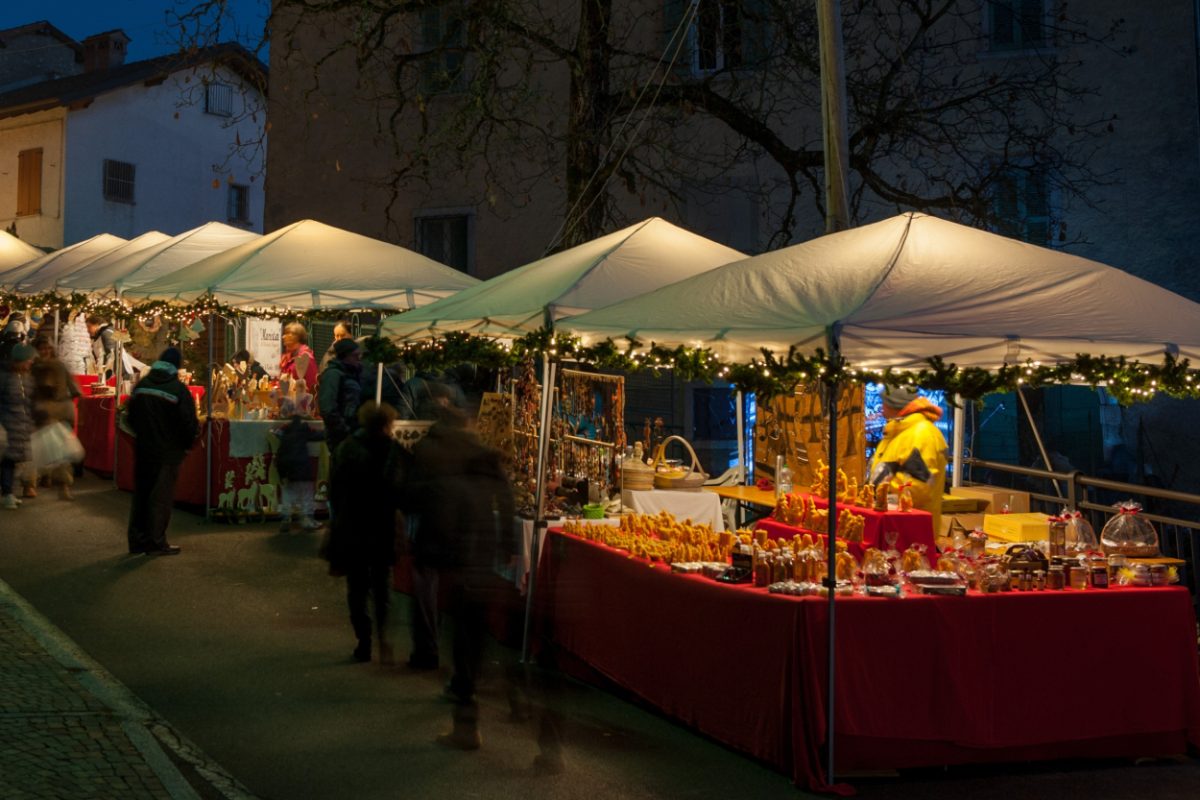 ---
Spending Christmas in Rome
Rome is gorgeous during Christmas with beautiful displays, markets, and naturally, a giant tree at the Vatican. And speaking of Vatican – note that "Midnight Mass" at the Vatican is now at 10 pm on Christmas Eve, not midnight.
It's also way less busy than any other time of the year. I was surprised that we didn't wait in any lines, even just walked into the Vatican Museums.
For a more local experience, head to Piazza Mazzini, but there's a big Christmas market at Piazza Navona.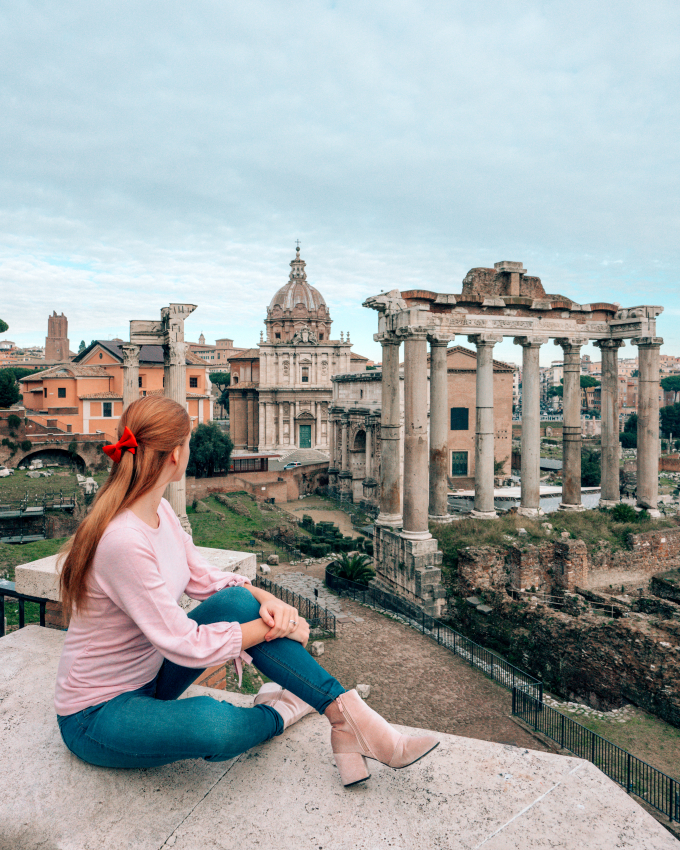 ---
Spending Christmas in Florence
Florence is pretty during Christmas and as a small walkable time makes it easy to visit. There's a light show on the Ponte Vecchio and various gorgeous displays and markets.
The most popular one is at Piazza Santa Croce and there are multiple public concerts in Piazza della Signoria and Piazza della Repubblica.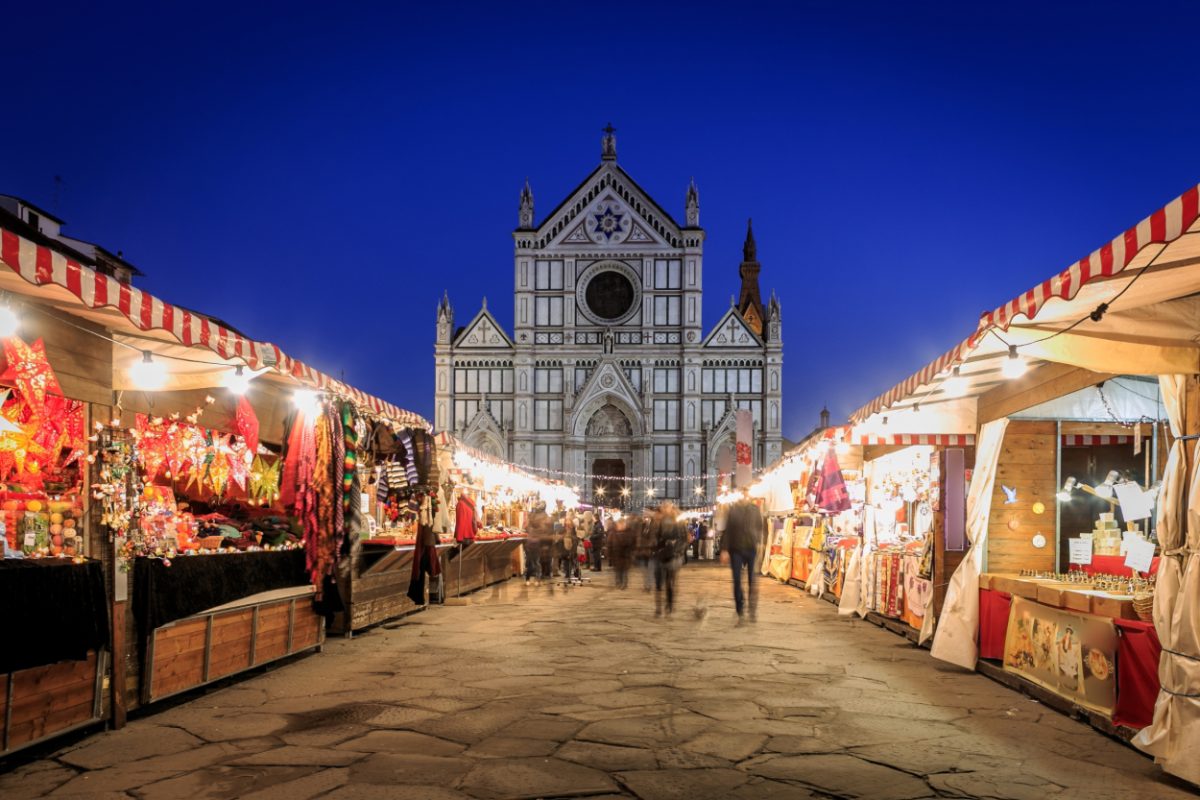 Spending Christmas in the Dolomites
The Dolomites have various Christmas markets similar to those in Germany or Austria. The markets surrounded by mountains and snow are beautiful place to spend Christmas.
You can experience a true winter wonderland with skiing, sledding, sipping on mulled wine, and shopping for tasty Italian food at the markets.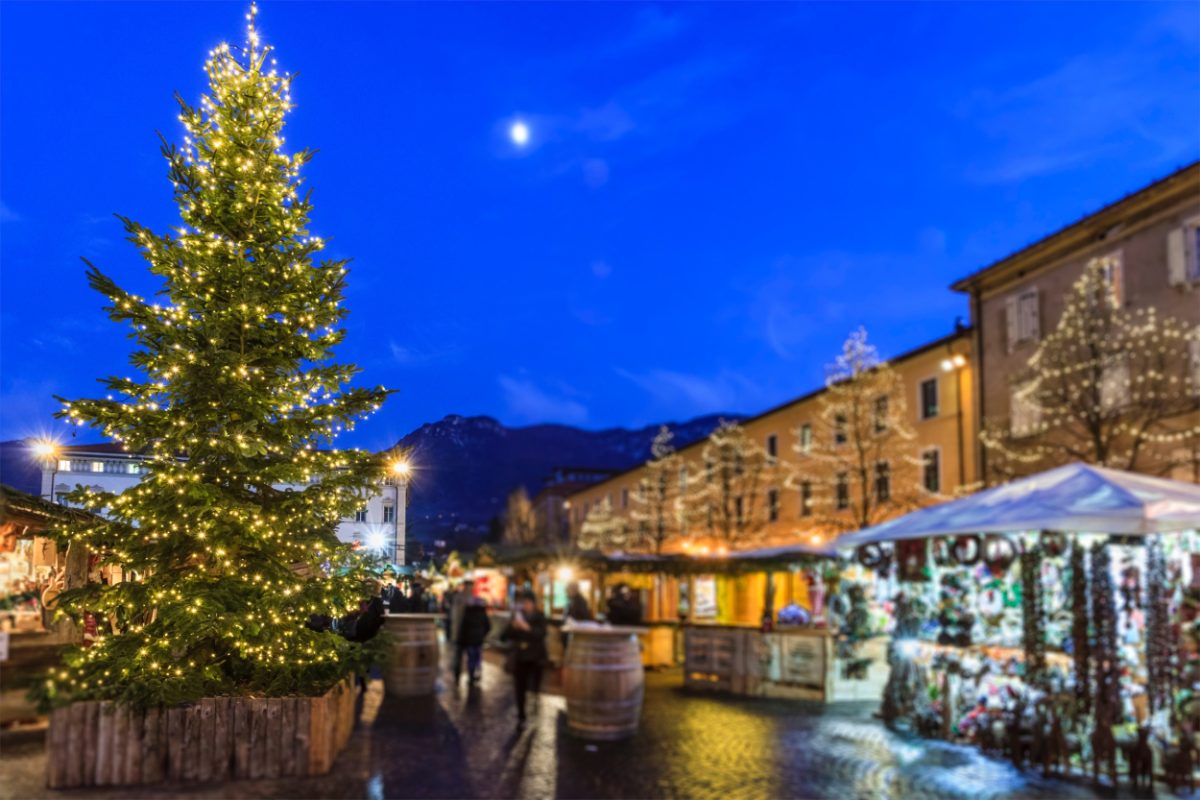 Spending Christmas in Venice
Venice is beautiful and peaceful at Christmas time. There are several Christmas markets, such as Natale in Laguna at Campo Santo Stefano. There's an ice skating ring in town and many little surprised like people dressed up like Santa Claus.
If you want to take a short boat, head to Murano for Natale di Vetro (Christmas of Glass) featuring spectacular glass decorations including glass Christmas tree.
On New Year's Day the Italian version polar plunge takes place when people jump into the water at Lido Beach.
Spending Christmas in Puglia
If you want to experience the most beautiful Christmas display in Italy head to Puglia and a place called Locorotondo. It's Italy's most charming Christmas town. It's kind of like an Italian version of French Colmar.
Alberobello lights up for Christmas as well and looks even more unique than normal. If you head to Puglia you won't be disappointed!