So, you have finally decided that you want to visit Rome. I think that is an excellent idea!
Rome is a romantic city that has history on every street. With all that history, it can be a daunting task to know where the best places to stay in Rome are. There are multiple neighborhoods, each with its own flair and pros and cons. Choosing the right one can be an important part of making sure your visit is exciting and memorable.
Rome is the capital of Italy and it is full of culture and character. While visiting you will be able to see historical ruins, great works of art, and masterpieces of architecture. You will be able to walk on cobblestone streets, sit by a fountain, and eat at a café. You will also be able to taste Italian food and enjoy gelato at any time of the day or night. Rome is enchanting and it will be hard to leave.
The exact beginnings of the city are a bit of a mystery and that adds to the intrigue. The Seven Hills of Rome are said to be the origins of the city and they can be traced back to at least 1,000 BC. The city then saw the rise and fall of the Roman Republic, the Roman Empire, and the period when the Pope and the Vatican ruled over the city.
If you're in a hurry…
Best Hotels in Rome
Best Luxury Hotels in Rome
Donna Camilla Savelli – VRetreats • The Westin Excelsior • Baglioni Hotel Regina
Best Boutique Hotels in Rome
Suite Sistina • Hotel Forte
Best Cheap Accommodation in Rome
Hotel Borromeo
---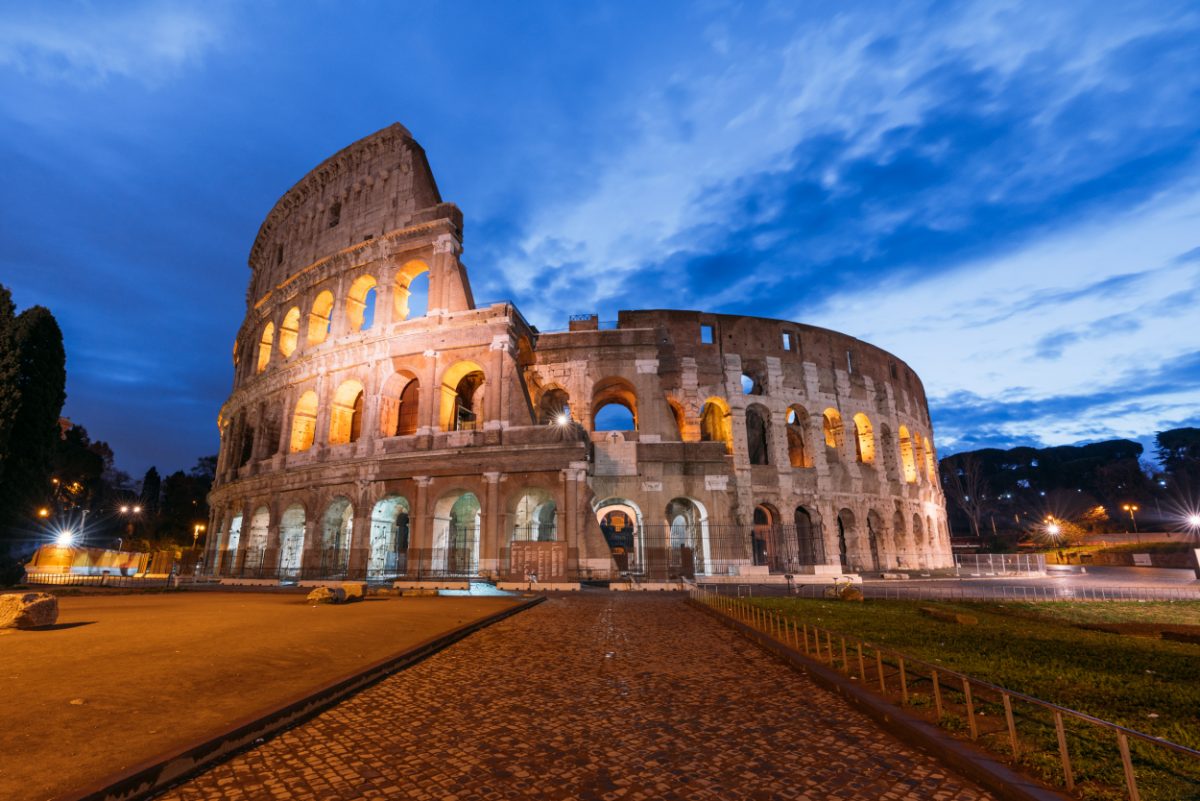 Things to Think About When Picking the Best Neighbourhood in Rome
There are several things you will need to think about before you decide where to stay in Rome. The main question you need to ask yourself is:
What type of experience do you want to have in the city?
Are you traveling on a budget or do you want luxury accommodation?
Do you want to really immerse yourself in the city center and the culture or do you want to stay where the nightlife is?
Also, your expectations will be different if you are traveling solo with only three days to stay versus traveling with a family of five who wants to stay two weeks.
Once you decide what type of experience you want to have in the city, then you need to decide where to stay in Rome. There are many best areas to stay in Rome and I would tailor where you choose to stay with the experience you want.
I have highlighted a few of these experiences below in-depth. Mainly, where is the best area to stay in Rome, where to stay in Rome for 3 days, where to stay in Rome on a budget, and where to stay in Rome with kids. I also added a few other suggestions for the best places to stay in Rome if you want luxury accommodation or if you are coming to stay in Rome to visit the Vatican.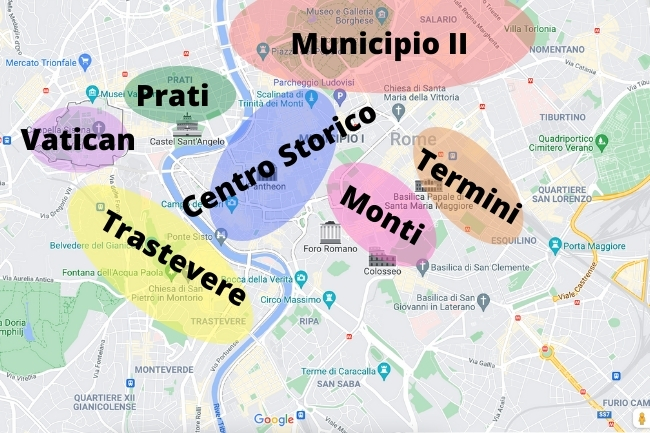 ---
Public Transportation in Rome
Pack walking shoes. You will be walking – a LOT. Rome is a city that is spread out. It is possible to walk to most major landmarks, depending on where you are staying in Rome, but your feet will be tired. It's best to at least understand how to get around Rome using public and private transportation options in case you want to give your feet some rest.
Rome does give you public transportation options like the metro or the bus. The metro does not cover the whole city but it does stop near most major attractions. It only has three lines that cross the city diagonally. Tourists don't seem to use the metro much and it can seem a bit deserted. Use caution if you are the only person around.
Alternatively, you can catch a bus. There are over 8,000 bus stops all over the city of Rome. So you will be able to get where you need to go using this system. Please note that you cannot buy a bus ticket on the bus. You need to buy it at a metro stop or convenience store first and then you will validate it on the bus. The tram and urban railway are also options, but they go fewer places and aren't as useful.
There are also private options like taxis. Local taxis are convenient because you don't need to figure out how to navigate and you don't need to know timetables or bus routes. But you will have an impossible time getting one to stop for you on the side of the road. Make sure to call one ahead or book it at your hotel. Uber is also a growing option in the city, but I wouldn't count on it (still remember when we waited 40 min for one). These private options will be more expensive than using public transportation.
As always, try to be as inconspicuous as possible. The less you look like a tourist then the less likely you are to be bothered. You are more likely to have issues with public transportation but always make sure private carriers are legitimate. The easiest way to do this is to have your hotel arrange it or get recommendations from them on what companies to use.
---
Best place to stay in Rome for Local Experience, Food and Nightlife: Trastevere
This neighborhood is located conveniently near the city center across the Tiber River. It's my pick for the best place to stay in Rome. The name literally comes from old Latin for "beyond the Tiber". This is a bit of a bohemian neighborhood, but it is safe enough that I would say families can stay here.
If you want your stay in Rome to focus on an Italian experience and lots and lots of food- this is also a great place to stay. There are numerous restaurants and cafes that line winding, ivy-filled, streets. If you want to get lost in Rome for a day just exploring, this is the area to do it in.
Trastevere is known for its nightlife and it can be loud in the evenings and last into the early morning. I would suggest asking your hotel what the noise level is like at their location. They will be able to let you know if the hotel is in a particularly loud area. You can also request a quieter room off the main street, if possible.
While you are near the city center, you are not in it. There are not as many landmarks and major attractions here. That is part of its appeal. Rome can be crowded and can sometimes feel like you are just moving from one tourist location to the next. You can get away from that in Trastevere. The Pantheon, Spanish Steps, and Trevi Fountain are all within a short walking distance. The Colosseum and the Vatican are about a 30-minute walk away.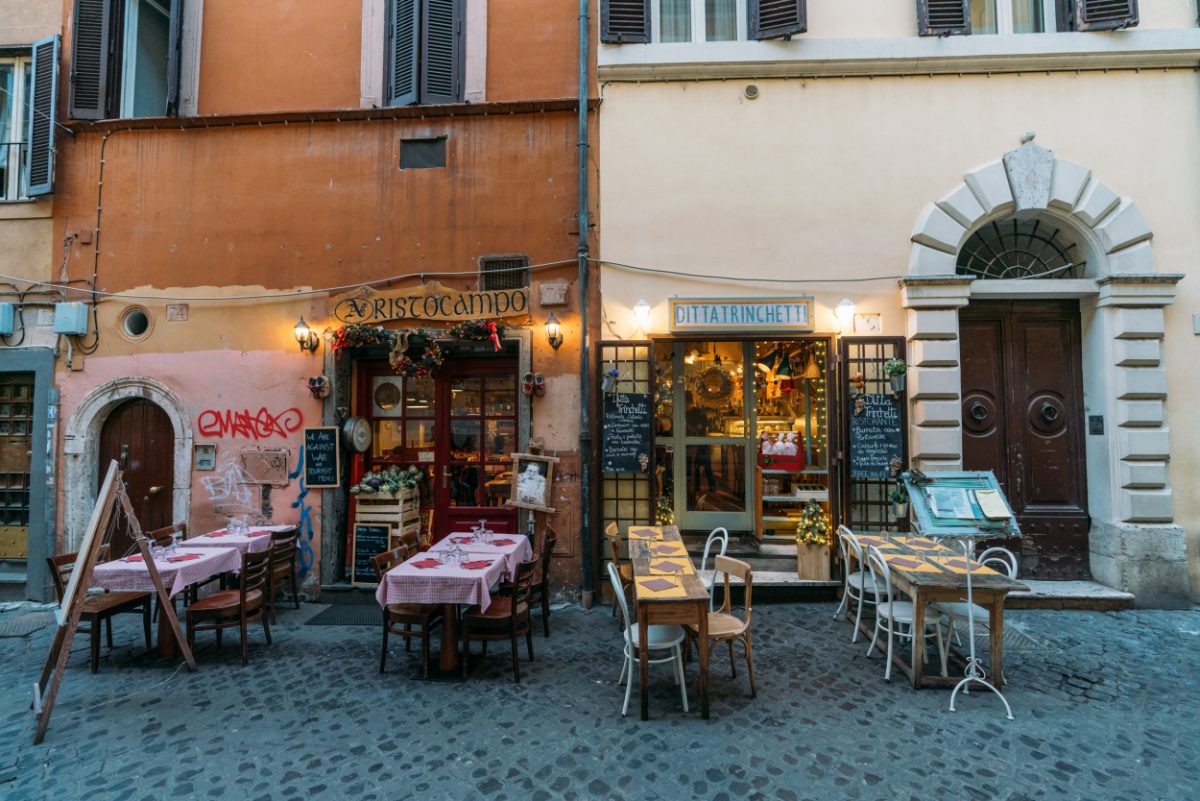 Things to Do and See in Trastevere
Basilica di Santa Maria
L'Isola Tiberina – the Tiber River's only island!
Eat and get away from the crowds. Then eat some more.
Get lost on cobblestone streets
Best Luxury Hotels in Trastevere
Villa Agrippina Gran Meliá
Combining modern furniture and classic artwork, this 5-star hotel is set on a hill overlooking the Tiber and within walking distance of St. Peter's Basilica, Campo de Fiori, and Piazza Navona.
Donna Camilla Savelli – VRetreats
Designed in the 17th-century by the Italian architect Francesco Borromini featuring stucco work and wooden ceilings in many of the rooms, this grand hotel was once a monastery. The terrace overlooking Rome is particularly beautiful.
Horti 14 Borgo Trastevere
A modern classy hotel in a quiet neighborhood. The best area for some peace and quiet.
Hotel La Rovere
On the promenade of the River Tiber, this classy hotel with a chic design is within walking distance of the Basilica, Castelo Sant Angelo, and St. Peter's Square.
Best Budget Hotels in Trastevere
Residenza San Calisto
Set in a renovated old building close to Tiber Island, the plants inside the hotel are a nice touch. This hotel offers rooms as well as apartments for those who'd like to do their own cooking.
Hotel Santa Maria
Wooden furniture, colorful furnishings, and terracotta floors add a homely feel to this comfortable hotel. Located on the banks of the Tiber in an old 16th-century convent, the inner courtyard filled with orange trees is a delight to dine in.
Hotel Trastevere
Within walking distance of the Basilica of Santa Maria, Piazza Trilussa, Tiber Island, and more, this modern hotel also offers quadruple rooms that are perfect for families.
---
Where to Stay in Rome for 3 days (First Timers): Centro Storico
Location, location, location! This is the city center and it is also the heart of the city.
Centro Storico is one of the best places to stay in Rome, especially if you are visiting for the first time or if you are short on time. This is the place where you can put on your walking shoes and easily see many of the major landmarks quickly. Perfect for photographers wanting to get early morning photos of attractions without hoards of tourists.
It's also a good place to sit and have a coffee while you watch the city life go by. You can wander around and you will run into old churches, ancient ruins, baroque architecture, old churches, and inviting squares.
There are a few cons of staying so centrally located: be prepared to pay more and it will be crowded. Businesses know that this is the place to be, so they will charge you more for food, lodging, and experiences. This neighborhood also gets touristy and crowded- especially in the summer.
One thing I would recommend if you are short on time is to book multiple tours. I know this can take away from the excitement and spontaneity of visiting a new city. However, a tour will ensure that you see all the things you want to see, that you get the accurate history from a tour guide, and that you don't get lost. Those can all be time savers when you are only visiting for a few days.
The metro does not run in the area, but you can find numerous buses and a taxi stand at Largo de Argentina.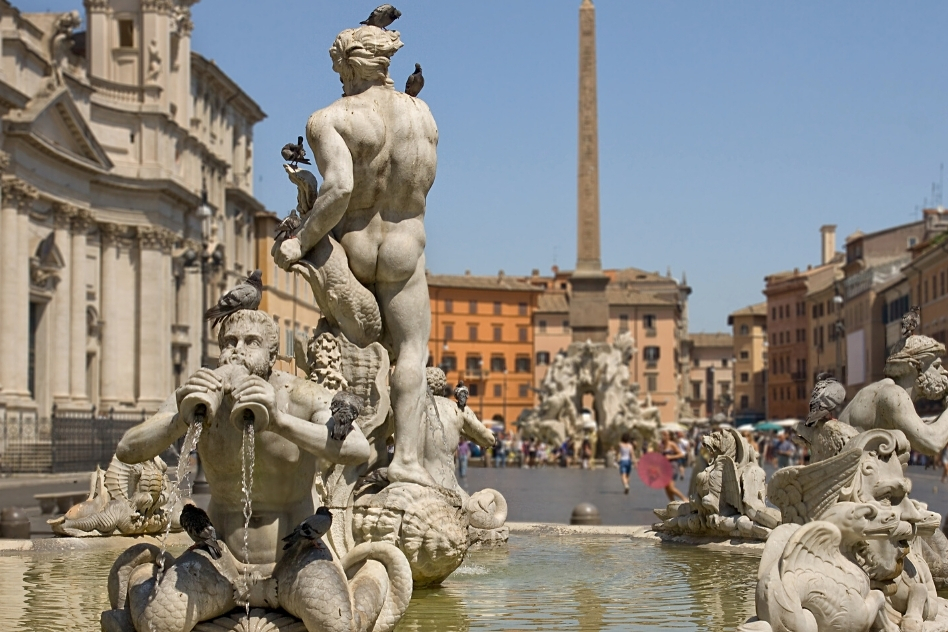 What you can see and do in Centro Storico
The Pantheon
Campo de Fiori
Piazza Navona
The Jewish Quarter
Best Luxury Hotels in Centro Storico
Rocco Forte Hotel De La Ville
Just above the Spanish Steps and close to the Trevi Fountain, this luxurious 17th-century hotel offers elegantly decorated rooms and a spa with the best amenities such as Kneipp paths, hydromassage pools, salt rooms, steam rooms and saunas.
Hotel Splendide Royal – Small Luxury Hotels of the World
Extremely elegant and classy, this 19th-century monastery converted into a hotel offers magnificent views over the rooftops of Rome. Professional staff and a Michelin Star restaurant add to the essence of luxury.
The Westin Excelsior
Offering fantastic luxury on Via Veneto and an onsite restaurant serving tasty Mediterranean cuisine, the Westin Excelsior is within walking distance of the Chiesa di Santa Susanna alle Terme di Diocleziano (Church of Saint Susanna at the Baths of Diocletian).
Best Budget Hotels & Hostels in Centro Storico
Suite Sistina
Next to Spanish Steps so technically right outside Centro Strico, but few steps away. Very climatic hotel with a stylish design. Next to great restaurants. I loved it when we stayed as a couple and would definitely return even with kids.
Hotel Forte
Located on the Via Margutta, the famous street from the movie "Roman Holiday", the Hotel Forte is within walking distance of the Piazza di Spagna and many popular cafes and restaurants.
Relais de La Poste
Also within walking distance of the Piazza Espagna, Piazza Navona, and the Trevi Fountain, this cozy hotel has truly attractive rooms.
Tree Charme Parliament Boutique Hotel
Stylish rooms, classy design, and beautiful decor are the main features in the rooms at this charming 3-star hotel within walking distance of the Pantheon and other landmarks.
---
Where to Stay in Rome on a budget: Termini
The Termini train station, or Stazione Termini in Italian, is at the center of this area. This is the largest hotel district and it is the best place to stay in Rome on a budget. Convenience and competition are what make this area so affordable.
The Termini train station is the hub of transportation and travel to the city and other parts of Italy. If you are traveling to the city by train, you will arrive at the main train station here. You will also arrive here if you are traveling by plane because both the airport Express bus and train drop off passengers here.
Termini Station is more than likely where you will start your journey through Rome. Because of this, the hotel, hostel, and bed and breakfast industries in the area have grown. There are so many options and that makes prices competitive and reasonable. It was my first ever place to stay in Rome years and years ago in when I was a backpacker.
Online research may make you have hesitations about staying in this area but I would ask you to withhold your judgment until you experience it. Areas around train stations can be rough and Termini is no different, but if you stay aware of your surroundings you should be fine. It has gotten a lot safer in the last few years and I think you can have an enjoyable time staying in this neighborhood. In fact, I recently stayed there with a baby – simply because it was convenient having an early flight in the morning.
If you are still reluctant but want a budget place to stay in Rome, remember that many hotels in the area will have resources and they should be able to make sure you get from the station to them safely.
Termini is not in the city center and you will need to take local transportation to get to most landmarks. Luckily, the metro and busses are easy to take from the main station. Hop-on-hop-off sightseeing buses also stop here and can be a good option to get around.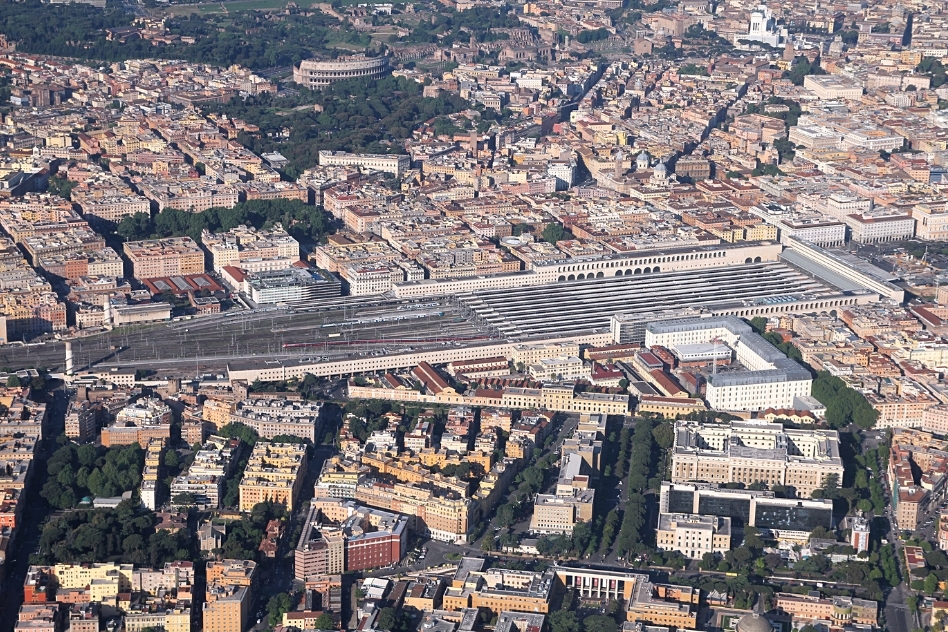 What can you see and do here in Termini?
National Roman Museum
Basilica of Santa Maria Maggiore
Diocletian's Baths
Best Luxury Hotels in Termini
The St. Regis Rome
The epitome of luxury, St. Regis in Rome offers fabulous uber-spacious rooms in a fantastic location. Murano glass chandeliers, elegant furnishings, and state-of-the-art amenities make the stay unforgettable.
Palazzo Montemartini Rome, A Radisson Collection Hotel
This stunning hotel is perfectly located less than 30 minutes walk from the Coliseum, Roman Forum, Spanish Steps, and other attractions. Sleek and stylish rooms and suites offer the best in modern design.
Anantara Palazzo Naiadi
Made with white marble in the 1800s, this palatial hotel features, neoclassical furnishings, mahogany and marble bathrooms, a rooftop terrace with a seasonal plunge pool, and gorgeous panoramic views of Rome. And the best part, it's within walking distance of the major tourist attractions.
Best Budget Hotels in Termini
Hotel Cortina
Classy and comfortable rooms and apartments at Hotel Cortina can sleep up to 5 adults. The cozy hotel room and friendly staff make the stay just perfect. The only caveat was that elevator was really tiny.
Boutique Hotel Galatea
Chic and modern, this hotel offers clean and beautiful single to quadruple rooms.
The Radical Hotel Roma
A short walk from Piazza Barberini, this brightly decorated hotel in the center of Rome is simple and stylish.
---
Where to Stay in Rome with kids: Monti
Monti is the oldest neighborhood in Rome and it is a charming residential area. It's one of the best places to stay in Rome with kids.
Your kids will love that it is where the gladiators used to sleep. You will love that you can see the Colosseum from your hotel window.
This is an area full of culture, character, and interesting history. In the 1930's it was the place to stay in Rome for young artists but in Roman times it was the slums where prostitutes lined the streets (they are no longer there). Maybe don't tell your kids about that last part. Today, it is a mix of old and new traditions with eclectic shops and welcoming restaurants.
Monti isn't as busy as the city center and it is safer than the budget areas around the train station. It also doesn't have the loud nightlife that you would find in Trastevere.
It is a more suburban area where families can retreat from the hustle and bustle of more touristy sections of the city. So if you are looking to be in the middle of it all, this isn't the place to stay.
To get here, you can walk 15 minutes from the Termini train station, or you can ride just one stop on the metro. Except for the Vatican, it's possible to walk to most of the major city attractions.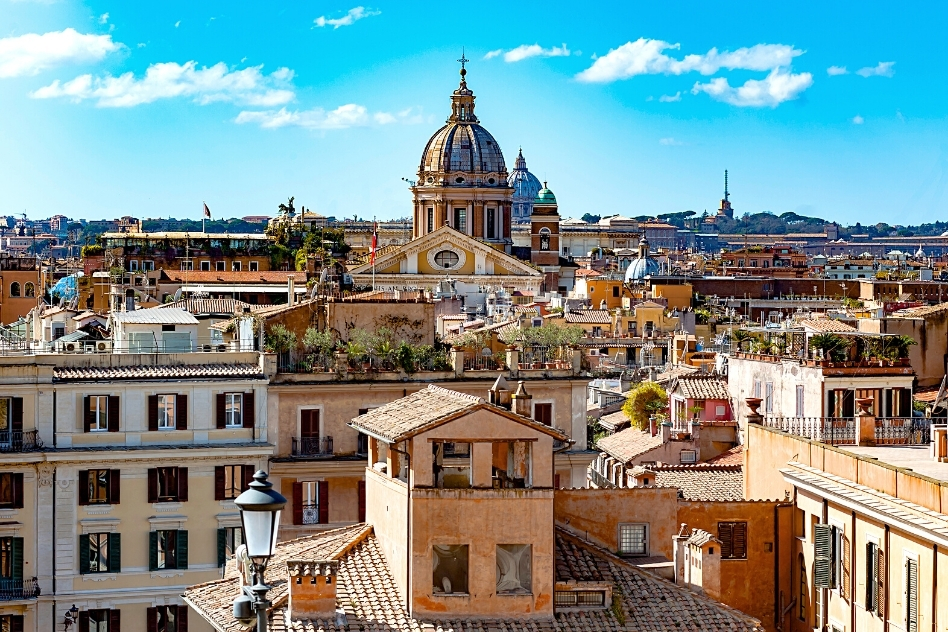 What can you see and do in Monti?
The Colosseum
Piazza della Madonna dei Monti
Trajan's Market
Best Luxury Hotels in Monti
Fifteen Keys Hotel
A short walk from the Teatro dell'Opera di Roma and Santa Maria Maggiore, the Fifteen Keys Hotel features a lovely garden and terrace, and stylish rooms with refined amenities.
Hotel Palazzo Manfredi – Small Luxury Hotels of the World
Offering terrace views of the Coliseum, this luxurious hotel also has rooms with the same magnificent view. Palatial suites and self-catering apartments also offer the best facilities.
Best Budget Hotels in Monti
Hotel Borromeo
This budget-friendly hotel with a lovely rooftop dining area is a short walk from most attractions in Rome.
Hotel Centro Cavour Roma
A stone's throw from the Coliseum and Roman Forum, this pocket-friendly hotel is the perfect base for sightseeing.
Condominio Monti Boutique Hotel
With views overlooking a terrace and other parts of Central Monti, the Hotel Condominio Monti is within walking distance of the station and of many restaurants.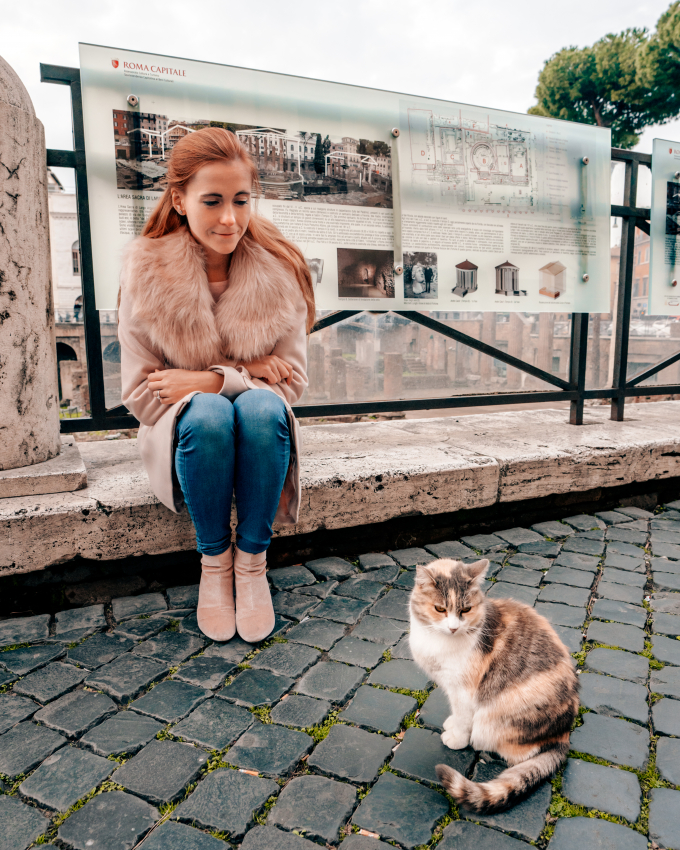 ---
Where to stay in Rome off-the-beaten-path: Municipio II
Away from the hustle and bustle of the other parts of Rome, the Municipio II region with its parks and villas is the perfect place to stay in Rome if you have more time in your hands.
I hear you ask, 'Where is Municipio 2 in Rome'?
This leafy green part of Rome close to Centro Storico covers the areas of Villa Borghese, Trieste, Salario, Nomentano, San Lorenzo, and Villa Ada.
The old local shops sit nicely next to the Galleria Porta di Romana, a mall with international restaurants and stores. Local nightclubs and eateries are perfect for a night out among the locals. And the Ristorante Toscano "La Mora" is the perfect place to eat in Rome but feel like you're in the heart of Tuscany.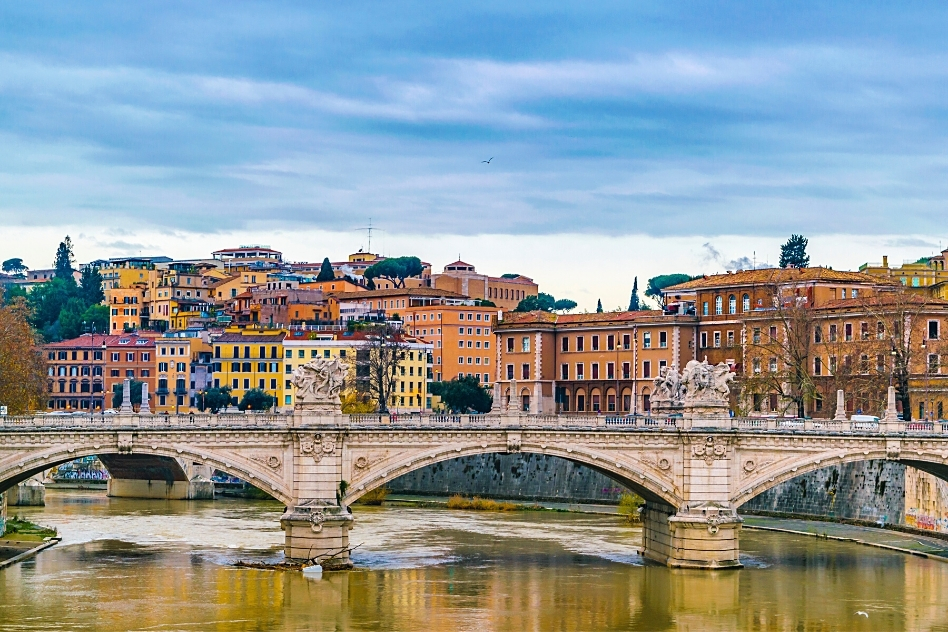 Things to do in Municipio II
Villa Borghese Park
Villa Ada Park
Mausoleum of Santa Costanza
Coppede Quartiere
Free concerts at Villa Torlonia (on occasion)
Best Luxury Hotels in Municipio II
Hotel Villa Grazioli
Set in a historic building close to the Villa Ada park, this recently renovated hotel has an exuberant yet colorful palatial atmosphere. The onsite garden is perfect for dining in summer!
Baglioni Hotel Regina – The Leading Hotels of the World
Murano glass chandeliers hang from the ceilings of this fashionable hotel on Via Veneto. Bathrooms are designed with Italian marble, rooms are perfectly balanced and stylish, and suites are indulgent.
Parco dei Principi Grand Hotel & SPA
With panoramic views overlooking the city, this 5-star hotel next to Villa Borghese offers quiet luxury.
Best Budget Hotels in Municipio II
Hotel Priscilla
This budget hotel close to Via Veneto and Villa Borghese offers simple and comfortable rooms for the budget-wary traveler.
Rome Garden Hotel
This 19th-century villa hotel is surrounded by its own personal garden. Close to the historic center and Porta Pia, it's about 4 km from the Vatican.
Hotel Villa Linneo
About 400 meters from Villa Borghese, this hotel is 2 km from the Trevi Fountain and 3 km from the Roman Forum. The classic design of the rooms, the upmarket neighborhood, and the private garden surrounding the hotel are perfect for a family stay.
---
Other notable best areas to stay in Rome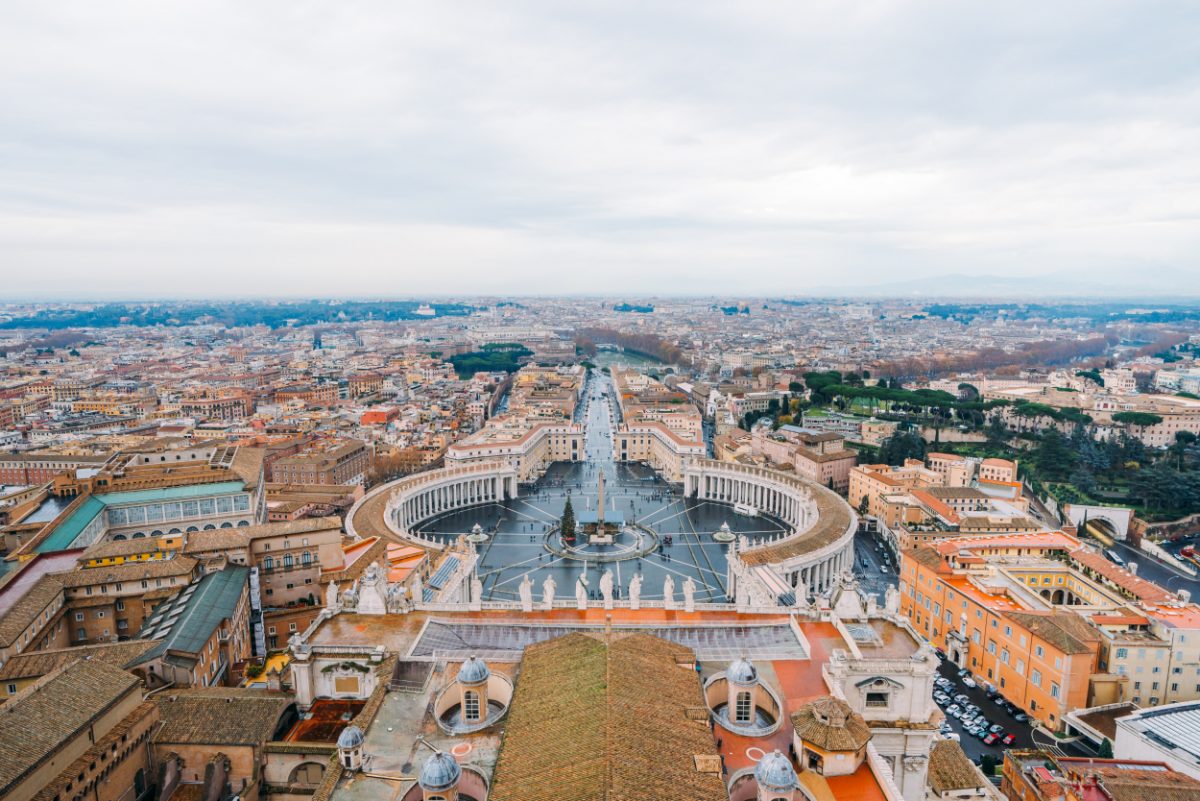 Best area to stay in Rome for Luxury: Via Veneto. This was the place to visit if you were a Hollywood star in the 60's and 70's. Famous nearby landmarks include: the Spanish Steps and the Trevi Fountain (those are both walkable from the city center too).
Best area to stay in Rome if you want to see the Vatican? Prati. You will be close to the museums, St. Peter's Basilica, and the Sistine Chapel.