Are you traveling to the capital of northern Italy's Veneto region? Venice is built on multiple small islands in the Adriatic Sea and is lined with stunning architecture from the Renaissance Era.
This breathtaking water-bound city is a traveler's dream come true. With so much to see and do, it may be hard to choose where to stay in Venice. Venice is made up of six different neighborhoods or sestieri in Italian, each with its own unique charm and appeal.
Venice is booming with opportunities to explore, learn, and enjoy the beauty of a place that looks as if it was frozen in time.
Read on to learn all about the top neighborhoods in the stunning and romantic city of Venice. Plus, find out what the most popular activities and attractions which sestieri has to offer.
If you're in a hurry…
Best Hotels in Venice
Best Luxury Hotels in Venice
Hotel Danieli • Hotel Metropole
Best Boutique Hotels in Venice
Residenza Veneziana • Ca'Nobile Corner • Hotel Marconi
Best Cheap Accommodation in Venice
Generator Venice
How to Get Around Venice
Venice is a big comune, much bigger than the overwater area surrounded by canals where most tourists wants to stay and see. If you google "Venice" you can be tempted to book accommodation that looks good and cheap, but you may find yourself an hour away by bus from the actual overwater Venice.
The overwater part is not anywhere near Venezia Mestre train station. If you're coming by train you need to get off at Venezia Santa Lucia station.
If you're coming by plane to Marco Polo Airport you can take a water taxi (private or shared boat) to Venice directly or take a bus to Piazzale Roma, which takes about half an hour.
You need to walk around Venice as there are no cars allowed on the island (apart from Santa Croce where I don't recommend staying – it's really industrial and ugly), but you can take water taxis. There are local small boats that will get you across smaller canals or bigger "bus-type" water taxis.
If you're staying in Guideca (which is usually where budget accommodation is and Venice's best hostel) you'll need a water bus (vaporetto) to get across. It works just fine and takes 3 minutes to get to San Marco square, but it requires a single ticket (7.5 EUR valid for 75 min) or tourist pass (unlimited rides for 3 days for 40 EUR) – it's a no-brainer, get a pass.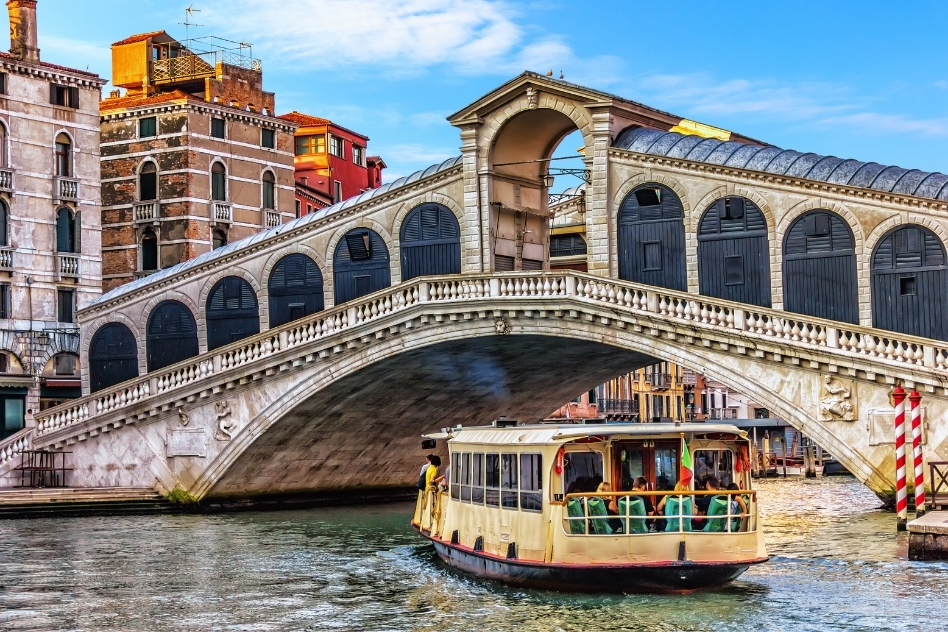 ---
San Marco – Best for First Timers in Venice
Most consider San Marco to be the touristy heart of Venice. It's the oldest and most famous neighborhood in Venice. Have you heard of the famous St. Mark's Square and the Rialto Bridge? You'll find most of the better-known tourist attractions in San Marco.
The nicest thing about staying here is that you won't have to travel too far to see some of the most popular sites in Venice, and some you may even be able to see from your hotel room.
Usually, when you see photos of Venice, most of them will be taken in San Marco. This neighborhood is made for taking stunning pictures.
Venice is not known to be a 'party city', but if you're looking to get out at night, check out the local bars in San Marco. Young Venetians and tourists come together to sip on beer, drink wine, and grab a bite to eat after the sun goes down.
Top 3 Activities in San Marco
1. Visit one of Venice's most iconic buildings, Doge's Palace, or Palazzo Ducale. This is the place to come to see masterful Gothic architecture. It's the former residence of the Doge of Venice.
2. When you want to take a break and have a little bit of caffeine, head over to Caffe Florian. It's one of the oldest and most famous coffee shops in Venice. You will find it right in the heart of St. Mark's Square. They also hold events throughout the year; the most popular ones are around Christmas and the New Year.
3. Take a gondola tour. While that may seem a bit cliche, how can you not when you're in Venice? Take a ride on one of the small boats through all of San Marco and see all the best tourist locations from the canals. The gondola drivers, called gondoliers, will be clad in traditional Venetian clothing. They power the boats by hand using long oars.
Fun Facts About San Marco
With great popularity comes a lot of people. Thousands of tourists flow through San Marco each day.
While Venice is a great place for shopping, San Marco, in particular, is known for having the most traditional shops.
Rumor has it that Napoleon called San Marco "the drawing room of Europe."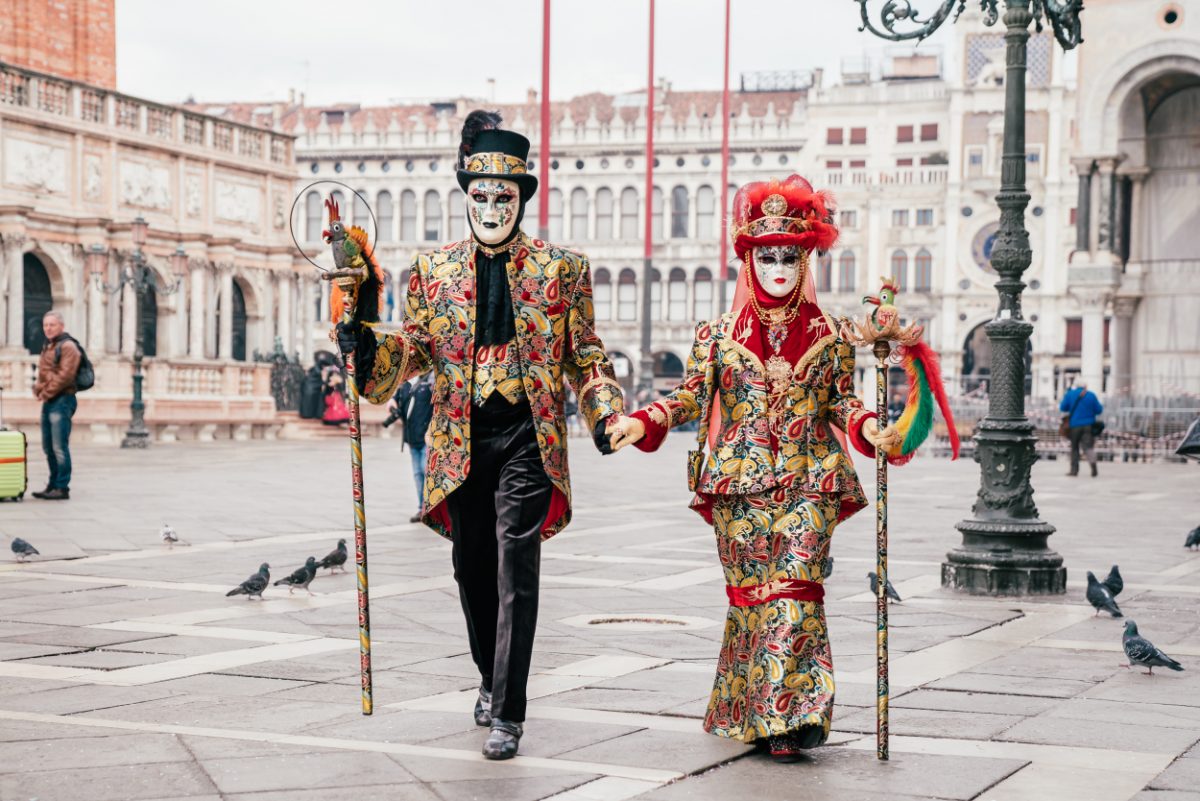 Where to Stay in San Marco
Luxury Hotels in San Marco
The St. Regis Venice
Featuring panoramic views of the Grand Canal, nothing can beat the lavishness and luxury of the Venetian-styled St. Regis hotel.
The Gritti Palace, a Luxury Collection Hotel
Once a noble residence, the Gritti Palace now offers elaborately designed rooms with ornate furnishings just a short walk from Saint Mark's Square.
Hotel Danieli
The most famous hotel in Venice, featured in many movies. Traditional furnishings and terrace views of the Grand Canal are just perfect!
Budget Hotels in San Marco
Hotel Firenze
This tasteful hotel dates back to the 16th century and is right in the heart of San Marco next to Saint Mark's Square.
Hotel Santo Stefano
This hotel is located in an old 15th-century Gothic watchtower within walking distance of Piazza San Marco.
Antico Panada
This hotel is located in two historic buildings from 1889 set just a stone's throw from Saint Mark's Square. Fitted with red and white marble interiors, it overlooks Calle degli Specchieri.
---
Cannaregio – Best for a local experience in Venice
For the most authentic Venice experience, you'll want to stay in Cannaregio, located along the Grand Canal. Most of the local Venetians call Cannaregio home, and this neighborhood isn't flooded with tourists. Visiting here is like taking a walk through history.
Cannaregio is famously home to Venice's Jewish Ghetto plus many stunning churches. It's also hugely popular for crafts and vintage goods. People come from all over Venice to shop here for things they know they can't find in mainstream shops.
If you're looking for fine Italian craftsmanship, look no further. Find handmade jewelry, furniture, and accessories here. Local artists will surely be on the street, showcasing their work and trying to make a quick sale.
Top 3 Activities in Cannaregio
1. Visit the Ca D'oro Palace. It's a stunning building on the Canale Grande, or Grand Canal. Famous architect Giocanni Bon designed the building during the 15th century. Today, it's an art gallery that's open to the public.
2. You won't want to miss out on seeing the Jewish Ghetto. This was the neighborhood where the Jewish population was forced to live in. The area is flooded with the incredibly heroic, sad, and fascinating history of the Jewish people in Venice from the 16th to 18th centuries. Today, it's still home to five small synagogues that were built in the 1500s.
3. Go on a food and wine tour. Sample some of the best, most authentic Venetian eateries and sip on some of the best wine you will have in your life. A local tour guide will take you to all the lesser-known places for an authentic dining experience.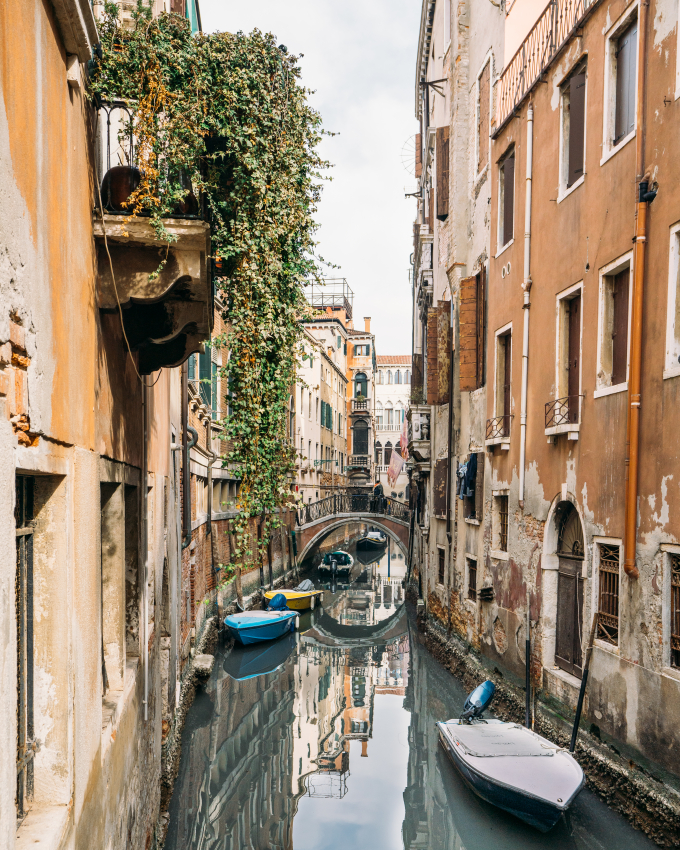 Fun Facts About Cannaregio
Cannaregio is the largest of Venice's six boroughs.
Cannaregio is home to one of the world's most outstanding Hanukkah celebrations. Each winter, the Jewish Ghetto Cannaregio neighborhood is brought to life with live music, dancing, singing, and lighting the menorah.
Cannaregio is famous for having a more laid back vibe and a slower pace than other boroughs in Venice.
Where to Stay in Cannaregio
Luxury Hotels in Cannaregio
Ca' Sagredo Hotel
This elegant hotel overlooking the Grand Canal is set in a 14th-century building featuring antique furniture and Venetian decor.
Ca' Bonfadini Historic Experience
Located in a 16th-century building, this hotel offers spacious rooms looking out over the rooftops in Venice.
Pesaro Palace
Right next to the Ca d'Oro water bus stop, this beautiful 15th-century building features Venetian decor and Murano glass chandeliers.
Hotel Giorgione
Another classic building from the 18th-century that's within walking distance of most attractions, this elegant hotel features rooms and suites that can sleep up to 5 adults.
Budget Hotels in Cannaregio
Hotel Ca D'Oro
A short walk from the Rialto Bridge, the rooftop terrace has great views of the surrounding buildings.
Hotel Abbazia
A short walk from the Venetian Ghetto, this monastery turned hotel is truly exceptional.
La Locanda di Orsaria
Set in the historic old town, this family-friendly historic inn also allows pets at no extra charge.
---
Castello – Authentic, yet centrally located experience in Venice
If you're looking for another area in Venice, that's not overflowing with tourists, head over to Castello. A stay in Castello means a genuinely authentic Venetian vacation. This is the best place for history buffs or anyone looking to have more of a quiet stay while in Venice. There's a distinct low-key local vibe with quaint gardens to roam.
Castello is also more budget-friendly than some of the other neighborhoods in Venice. You may have heard of the famous Arsenale, the complex of former shipyards. Many of the top sites to see are located around the Arsenale.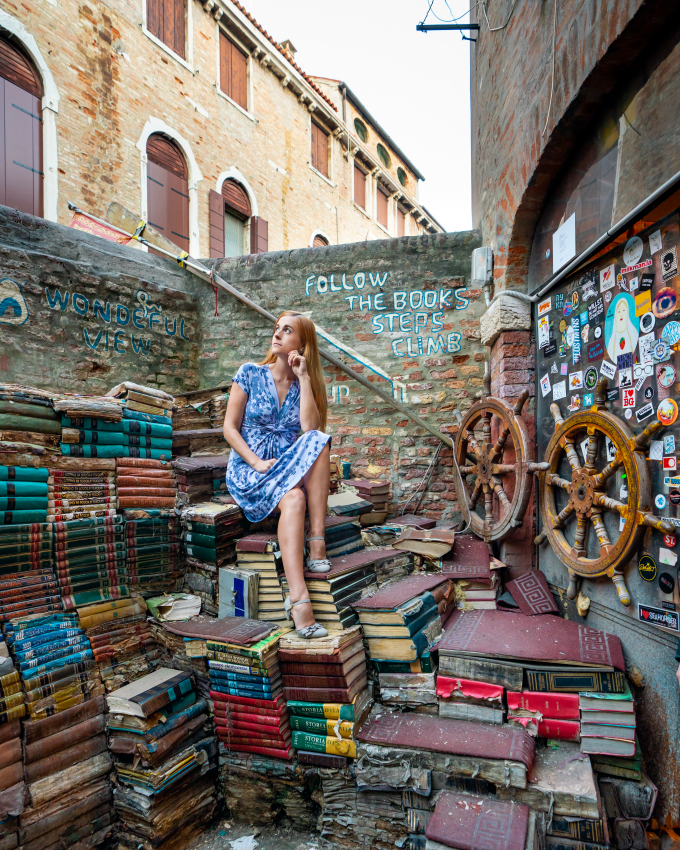 Top 3 Activities in Castello
1. Via Garibaldi is the heart of the Castello borough. It's a filled-in canal and is the widest street in all of Venice. Check out the small shops, local bars, and be sure to stop for a cappuccino at the lovely cafes. Via Garibaldi is also home to a large outdoor market where you can buy fish, and local fresh fruit and vegetables.
2. Take some time to visit the beautiful Santa Maria Formosa church. This is one of the oldest churches in Italy. It was built in 1492 by Renaissance architect Mauro Codussi. The church of Santa Maria Formosa was one of the eight founded in the VII century by St. Magnus, Bishop of Oderzo. Even if you're not religious, this church is a must-see. Look at the stunning architecture and take in the church's beauty.
3. Visit Museo Storico Navale, the naval history museum. It's located on the waterfront right near the famous Arsenale. In the museum, you will find a fascinating collection of ship models, learn about the history of gondolas, and see other memorabilia significant to Venice. The Museo Storico Navale is the museum of the Italian Navy and teaches today's generation about the exciting part of the former Italian Navy.
Fun Facts About Castello
Castello is the largest borough in Venice.
Castello grew around a naval dockyard; it was once home to the largest shipyard in Venice.
You can purchase fresh produce off of boats in Castello. It's like a floating farmers market.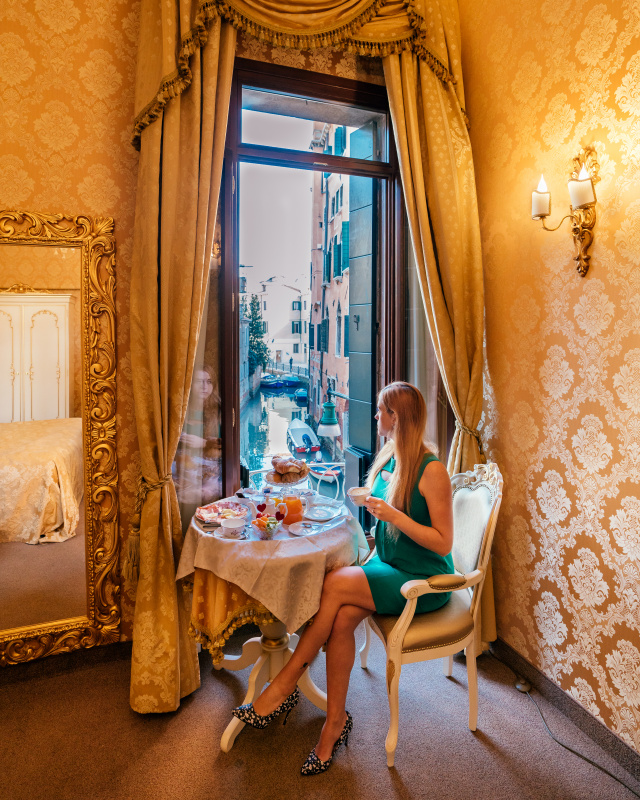 Where to Stay in Castello
Luxury Hotels in Castello
Hotel Danieli, a Luxury Collection Hotel
This signature hotel consists of 3 palaces from the 14th, 17th, and 19th centuries. The Gothic Palazzo Dandolo was once home to the noble Dandolo family, Palazzo Casa Nuova was the city's treasury and Palazzo Danieli Excelsior overlooks the Venice lagoon.
Hotel Ai Reali
Small Luxury Hotels of the World – Right in the heart of Venice, a short walk from the Rialto Bridge and Piazza San Marco, this 17th-century aristocratic palace on Rio de la Fava canal will make you feel like royalty.
Hotel Metropole Venezia
Just 350 meters from Saint Mark's Square, this 15th-century hotel offers breathtaking views of the Venice lagoon. You'll love the artifacts, tapestries, and other antiques on-site, as well as the garden filled with palm trees and a 14th century well.
Budget Hotels in Castello
Hotel Canaletto
Once the home of the famous painter Giovanni Antonio Canal popularly known as Canaletto, this hotel offers cozy comfort in the heart of Venice.
Hotel Palazzo Vitturi
This 13th-century Gothic Palazzo Vitturi hotel is located in the Campo Santa Maria Formosa square. The walls are decorated with original frescoes, and spacious rooms overlook either Piazza San Marco or the Grand Canal.
Hotel Scandinavia – Relais
Centrally located in one of Venice's oldest buildings, this pocket-friendly hotel offers modern amenities with old-world charm.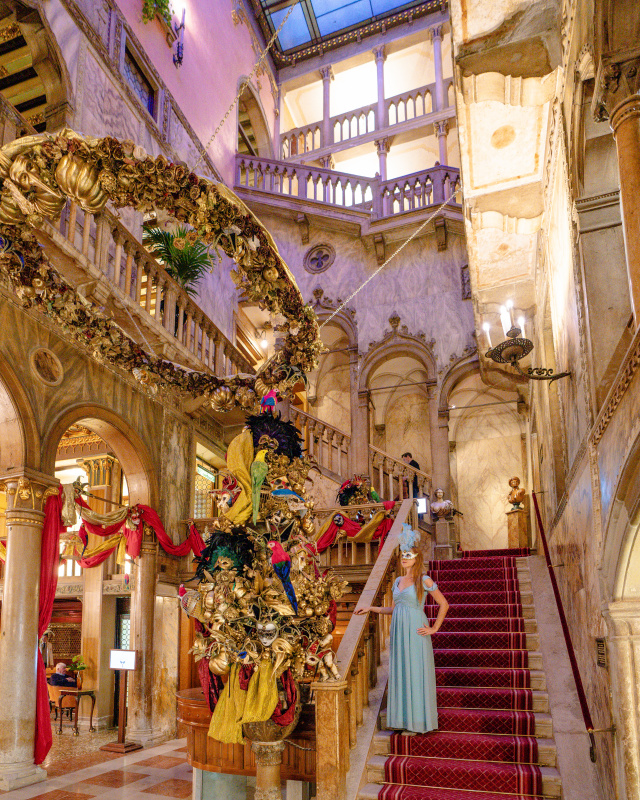 ---
San Polo – For foodies, families and those who don't like walking a lot
San Polo is a very small sestiere filled with dead-end alleys and lanes. It's one of the oldest areas of Venice, meaning it's jam-packed with history. This neighborhood is also filled with charming, rustic places to eat and drink.
You will find some spots in the neighborhood packed with tourists, but there's plenty of lesser-known sights to see as well.
If you want to venture off the beaten path, try walking through the city, chances are you will get lost, and it will be incredible and unforgettable. Every brick and stone in San Polo holds a piece of history.
Be sure to stop for plenty of photos in San Polo. You will want to remember this picturesque area.
Top 3 Activities in San Polo
1. Eat at the oldest wine bar in Venice, Cantina Do Mori. They've been in business since 1462, and it's one of the best-known and most loved eateries in all of Venice. This place is quaint and can get crowded pretty fast.
It's over 600 years old and is tucked away in a small alley. Be sure to try the artichoke and sip on a few different wines while you're there.
2. Venice's Rialto Market is a treat for the taste buds. You will find fresh seasonal fruits and vegetables here. Locals and tourists fill the market during the day. You will find many native Venetians buying food for dinner, or a tourist trying an artichoke for the first time. Five days per week, you will also find a unique fish market (Pescheria) parallel to the Rialto Market.
Opening Hours:
Produce Market (7:30 am-1 pm Mon-Sat)
Pescheria Market: (7:30 am-1 pm Tue-Sat)
3. Be sure to snap a photo of the famous Rialto Bridge. This is one of the most popular landmarks in Venice. This beautiful bridge is the oldest of four bridges spanning the Grand Canal.
The Rialto Bridge connects the San Marco and San Polo neighborhoods. Did you know the bridge has been rebuilt several times? The first Rialto Bridge was built in the 12th century, so it's no wonder why there had to be some touch-ups throughout the years.
No trip to Venice would be complete without visiting this historical landmark.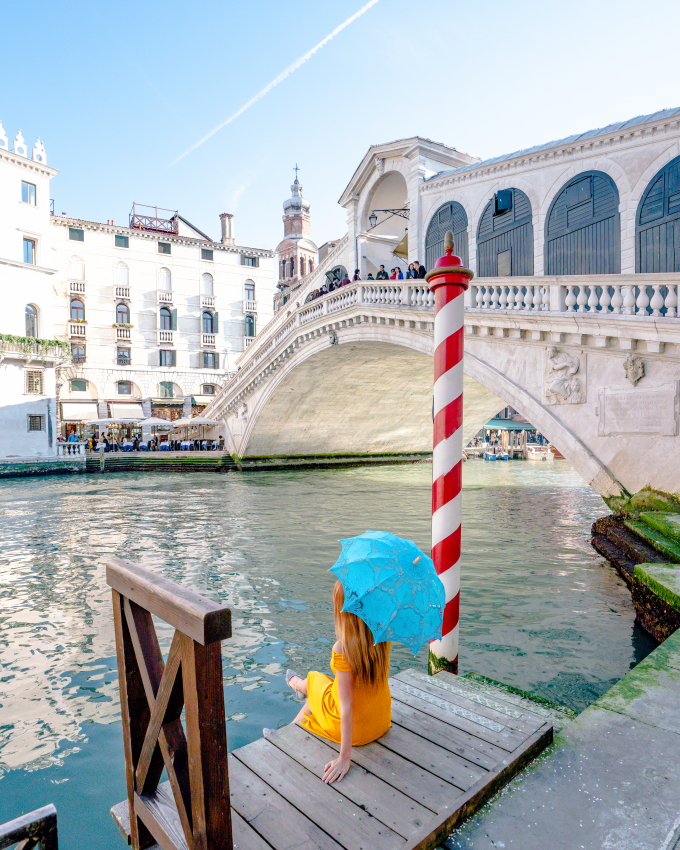 Fun Facts About San Polo
San Polo is the smallest and most central of the six neighborhoods of Venice.
It was settled before the ninth century.
San Polo and San Marco formed part of the Realtine Islands.
Where to Stay in San Polo
Luxury Hotels in San Polo
Palazetto Madonna
A short walk away from the touristy area, this hotel is near a quiet canal close to the San Toma water bus station. Classic rooms replete with antique furnishings, lofty chandeliers, and wooden floors also feature modern amenities.
Hotel Palazzo Barbarigo Sul Canal Grande
Mixing classical decor with modern design, this 16th-century Palazzo Barbagio offers good views of the San Polo canal. The private dock, exceptional service, and fantastic location add to the pleasure of your stay.
Hotel L'Orologio
This modern hotel offers classy well-furbished rooms in a quiet area that's close to Campo San Polo and the Rialto Bridge. Larger apartments can take up to 6 guests.
Budget Hotels in San Polo
Hotel Marconi
Situated just opposite the Rialto Bridge on the Grand Canal, the Hotel Marconi offers affordable elegance, great views, and rooms that can hold up to 4 adults.
Sogno di Giulietta e Romeo
Aesthetically designed modern rooms at this hotel feature Venetian furnishings. Breakfast is served in the guests' rooms and pets are allowed on request. This hotel is perfectly situated for walking to all the major attractions!
Grifoni Boutique Hotel
Features comfortable and spacious rooms on a quiet street within walking distance of the Grassi Palace and most attractions. Some of the junior suites also include canal views.
---
Dorsoduro – for active nightlife in Venice
This is the place to visit if you're into art, culture, and looking for a high-energy vacation to Venice.
The Accademia, Venice's most famous art gallery, is located here. The neighborhood is packed with local artists, picturesque canals, and plenty of young students since it's close to Venice's university.
Dorsoduro is far enough from the center that you won't have to deal with massive crowds of tourists, but still close enough to all of the hot tourist locations, like St. Mark's Square or the Doge's Palace. Here you'll also find a vast range of hotels from budget-friendly to splurge-worthy.
Top 3 Activities in Dorsoduro
1. Take a walk along the Zattere, a beautiful promenade along the southern shore of Venice. It was built way back in 1519 and first used as a landing dock. That's how it got its name, Zattere is Italian for raft.
2. There's no doubt your trip to Italy will be filled with delicious Italian food. Head over to Estro, a favorite food spot with the Dorsoduro locals.
3. Dorsoduro is the best place in Venice to go if you're looking for a happening nightlife. Explore the streets after the sun goes down and visit some of the local neighborhood bars.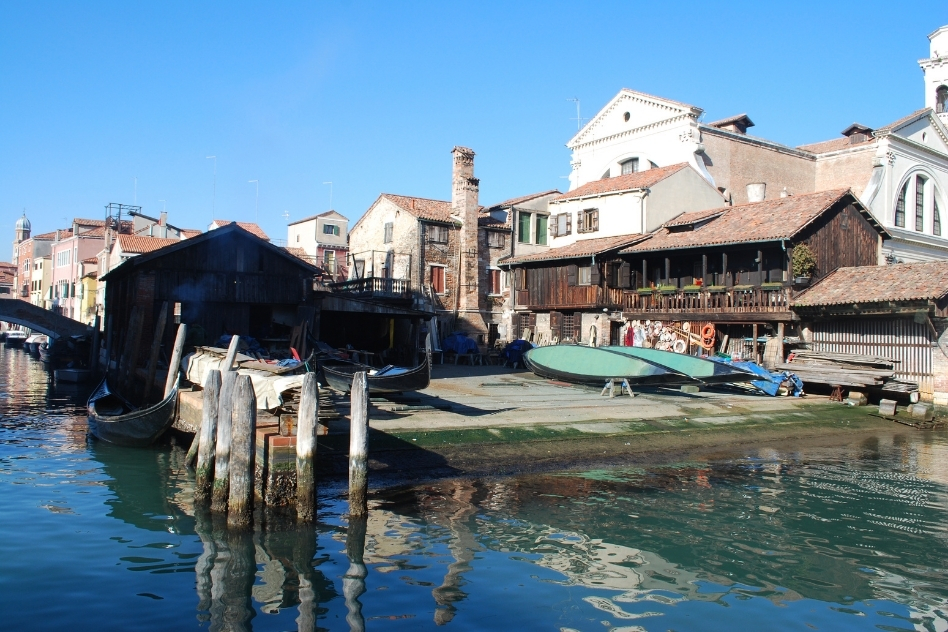 Fun Facts About Dorsoduro
The island of Giudecca is in the Dorsoduro sestiere. (scroll down for Guidecca)
People here have a very laid-back vibe during the day but come alive at night.
Dorsoduro is home to some of the city's most renowned art collections.
Where to Stay in Dorsoduro
Luxury Hotels in Dorsoduro
Sina Centurion Palace
Built back in 1892, the Grand Palace overlooking the Grand Canal is located right at the Salute Vaporetto water bus stop. Wood beam ceilings, hardwood floors, and modern interiors are perfectly comfortable.
Hotel Nani Mocenigo Palace
Furnishings that look like they're from a classical movie and chandeliers that make you 'ooh' invite you into this warm and welcoming hotel.
SHG Hotel Salute Palace
Within walking distance of most attractions, this hotel offers rooms and suites with a traditional feel.
Hotel Palazzo Stern
Located in an old palatial building, the hotel offers fantastic views from the portico. Paying a little extra to get a room or suite overlooking the Grand Canal is worth it!
Budget Hotels in Dorsoduro
Domus Cavanis
Just opposite Santo Stefano Church and within walking distance of most attractions, the Domus Cavanis has rich and colorful wall-papered rooms and comfortable rooms.
Hotel Pausania
Set in an aristocratic property from the 14th century, this hotel also offers a free tour of the Murano glass factory and one free entrance to the Venice Casino.
Hotel Ca' Nobile Corner
Another 14th-century property, this Venetian hotel overlooks Campo Margarita. The welcoming stone facade and lush interiors are perfect and also budget-friendly.
---
Guideca – For budget & peaceful time
Guideca is a part of Dorsuto, but separate island that can be reached within minutes from San Marco filled with quiet canals with stunning views, far away from the crowds. It's one of the oldest areas of Venice as well which means lots of locals and mid-range hotels.
One of the most famous churches in the city, La Chiesa Del Redentore by Andrea Palladio is on Guidecca. You can also see San Giorgio Maggiore from Guidecca and the Vaporetto takes a quick stop there on the way to San Marco.
Many people are avoiding Guideca as they get scared off by having to stay on a separate island than the touristy park of Venice is located, but San Marco can actually be reached easier from Guideca than if you're walking from other parts of Venice.
Fun Facts About Guideca
Guidecca canals are the deepest in the city.
The most important monument is the "Redentore" church.
Largest of the Venetian islands, though it is actually made up of eight small isles connected by bridges and passageways
It was once home to a sizable Jewish population – term "ghetto" comes from Venice and the grievous decision to confine the Jewish population to a closed district in the 1500s away from Guidecca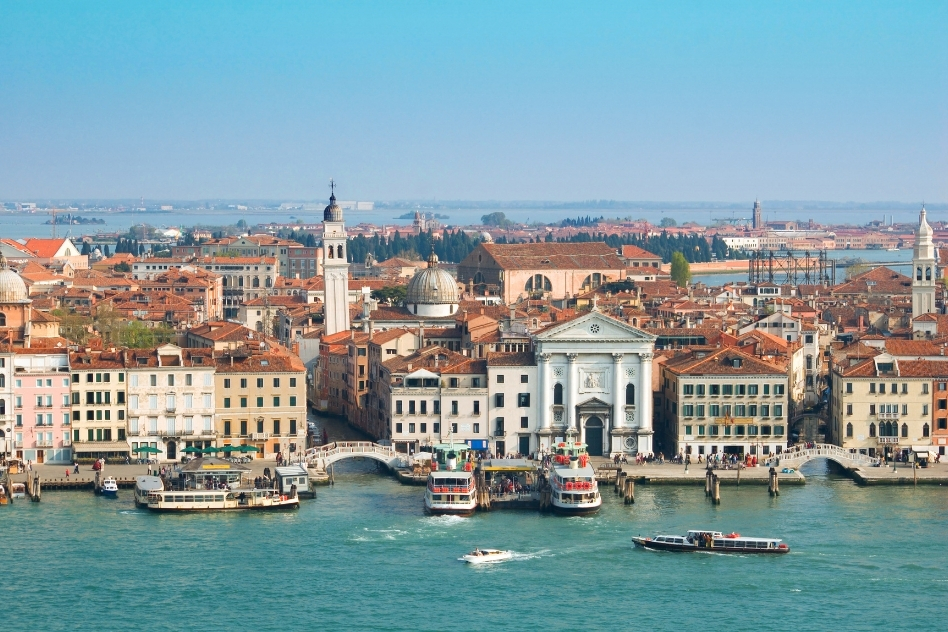 Where to Stay in Guideca
Luxury Hotels in Guideca
Cipriani, Belmont Hotel
Quiet 5* hotel with a big swimming pool and plenty of outdoor areas to explore. Minutes from San Marco square and its bust, yet feels like an oasis.
Al Redentore di Venezia
Convenient self-catered apartments with marble decor and gorgeous views. Quiet, yet surrounded by plenty of local restaurants and bars.
Budget Hotels in Guideca
Generator Venice
A great and affordable place offering hostel-style dorms and private rooms. Right in front of the vaporetto station with beautiful views of San Marco square and Canale Grande.
---
Are you going to Venice? You're probably seeking adventure. There is so much to love about Venice, Italy. The floating city is home to fascinating people, rich history, and deciduous Italian cuisine.
Be sure to soak up all the culture you can. Take a ride on a gondola, once the primary mode of transportation in Venice, and visit the most famous sights. Even though today they're mostly used by tourists, it's a quintessential thing to do while in Venice.
The locals are amiable, and while their English may not be excellent, tourists always seem to get by. Find some tips for visiting Venice here!