Travel north in Italy and, just before hitting the border of Switzerland, you will come across Lake Como; the third largest lake in Italy which covers some 146 square km and reaches a depth of 400m. Visiting Lake Como is a must-do thing on your Italian itinerary.
First things first, Lake Como in Italy is beautiful. Situated 40km north of Milan, far enough away for an escape from the city, but close enough for a day trip.
In this article you'll find information about:
How to Get to Lake Como
When to Go to Lake Como
Towns on Lake Como & Where to Stay
Best Things to Do in Lake Como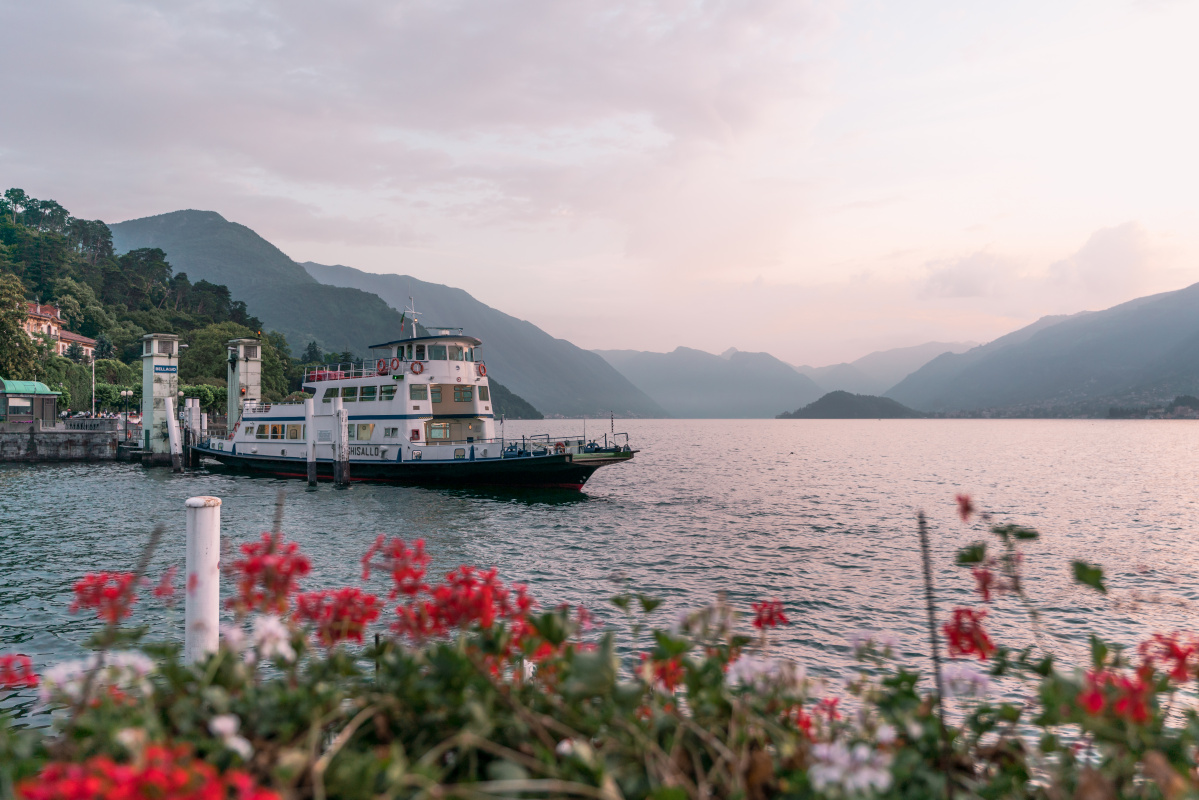 ---
How to Get to Lake Como
The easiest place to start your trip to Lake Como is Milan, whether you decide to take a train or drive.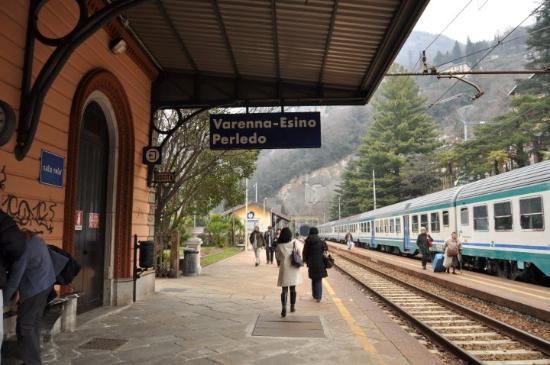 By Train
No matter where you'll decide to stay on the lake or if you're just doing a day trip, you need to take a train to Varenna. The train runs at :20 past each hour. You need to get off at the station 'Varenna-Esino'. The journey takes between 1 hour and 1.15, depending on the train.
While walking is very much the transport of choice for many enjoying the beauty around Lake Como, there is also a ferry that will transport you between the towns. Ferries run frequently and are surely affordable, however, they only run during the day. That said, don't get stuck in another town too late in the evening.
By Car
If you're up for some adventurous driving you might as well get to Como by car. While you don't really need a car in Lake Como and both parking and driving is limited there, you could even take your can on selected ferries. That said, make sure you book a hotel with a parking spot, otherwise, you'll be in trouble.
Read More on Driving in Italy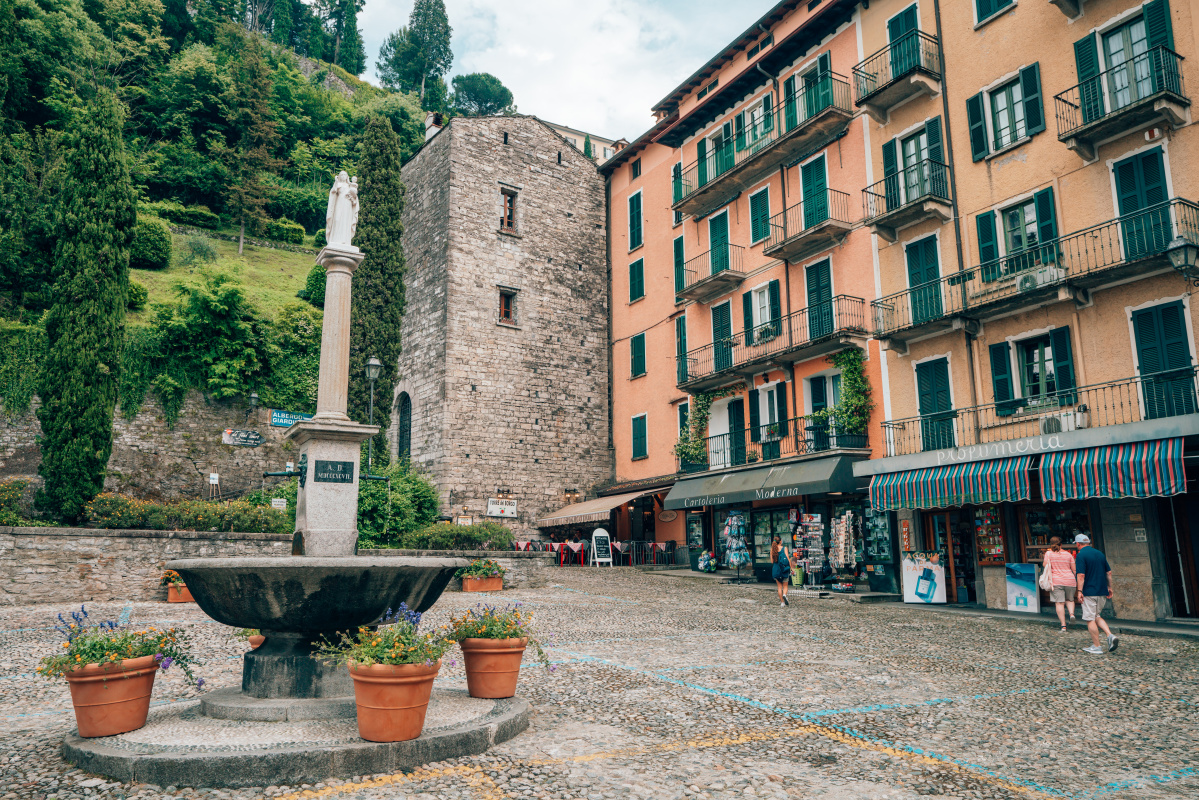 ---
When to Go to Lake Como
Lake Como is a huge tourist destination in the summer, attracting crowds of visitors. However, many locals visit the lake over the weekend, hence weekdays tend to be less crowded.
However, should you choose to visit in the winter, you will find the lakes near-abandoned – but probably a little cold for outdoor dining.
If you visit Lake Como in the last week of August and you may find yourself confronted by a tribe of medieval characters – especially if you stop by the town of Como.
This is because in August, Como hosts the annual Palio del Baradello; a medieval re-enactment of the combat that happened between the people of Como and the emperor named Federico di Svevia il Barbarossa.
The town hosts a street party, full of banquets, parades and boat races – and of course lots of people in costume!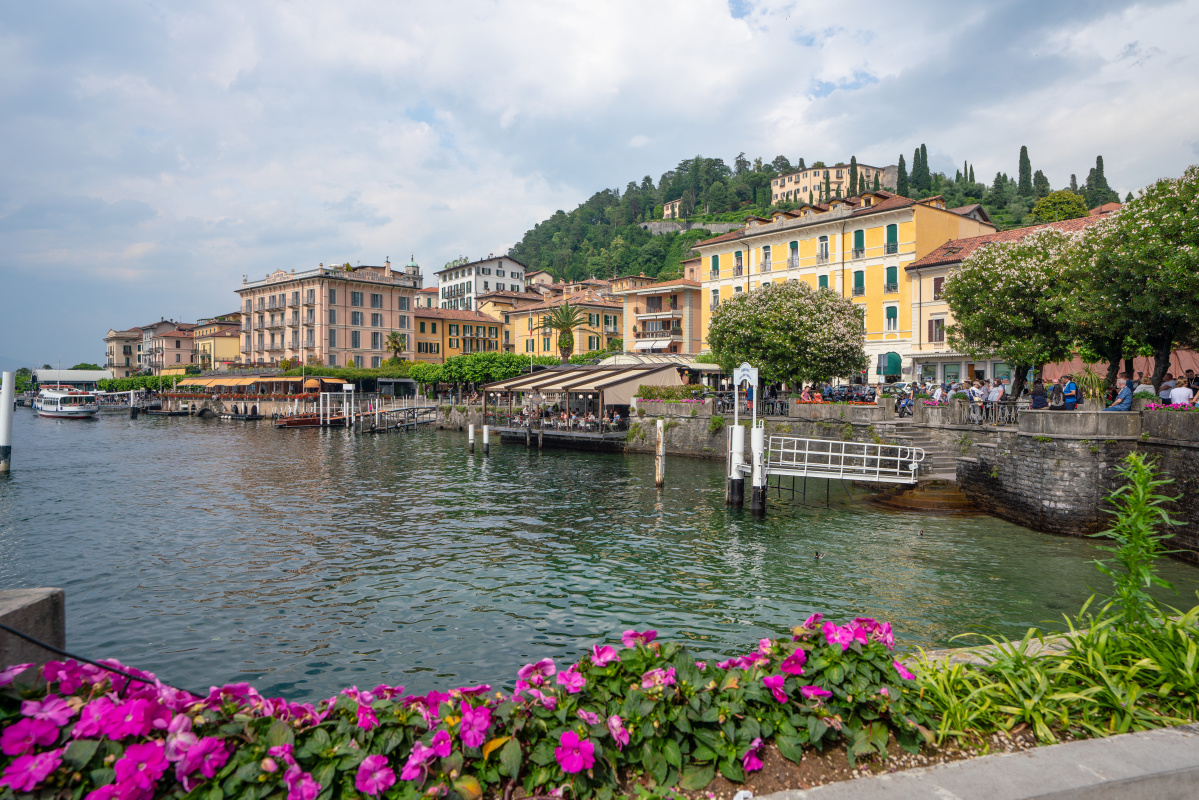 ---
Prettiest Towns of Lake Como (+ Where to Stay on Lake Como)
When looking down on the lake from above, it resembles an upside-down letter "Y". It's surrounded by both mountains the large and attractive villas that scream of the Lake's old-money status.
The lake is massive, and so there are a number of little towns around the outside that offer cuisine, culture and accommodation for holiday-goers.
While you CAN just do a day trip to Lake Como and in fact, I did that years ago, I wouldn't recommend it. Small towns of Como are beautiful in the evening, plus you'd miss out on gorgeous sunsets and possibility of candlelight dinners.
Important Info Regarding Lake Como Ferries:
Most likely, you'll want to visit different towns on Lake Como. The good news is that it's easy because ferries run frequently, but only during the day. Don't plan on eating dinner in another town, as last ferries are often at 7 or 8 PM. You can check the ferry schedule here.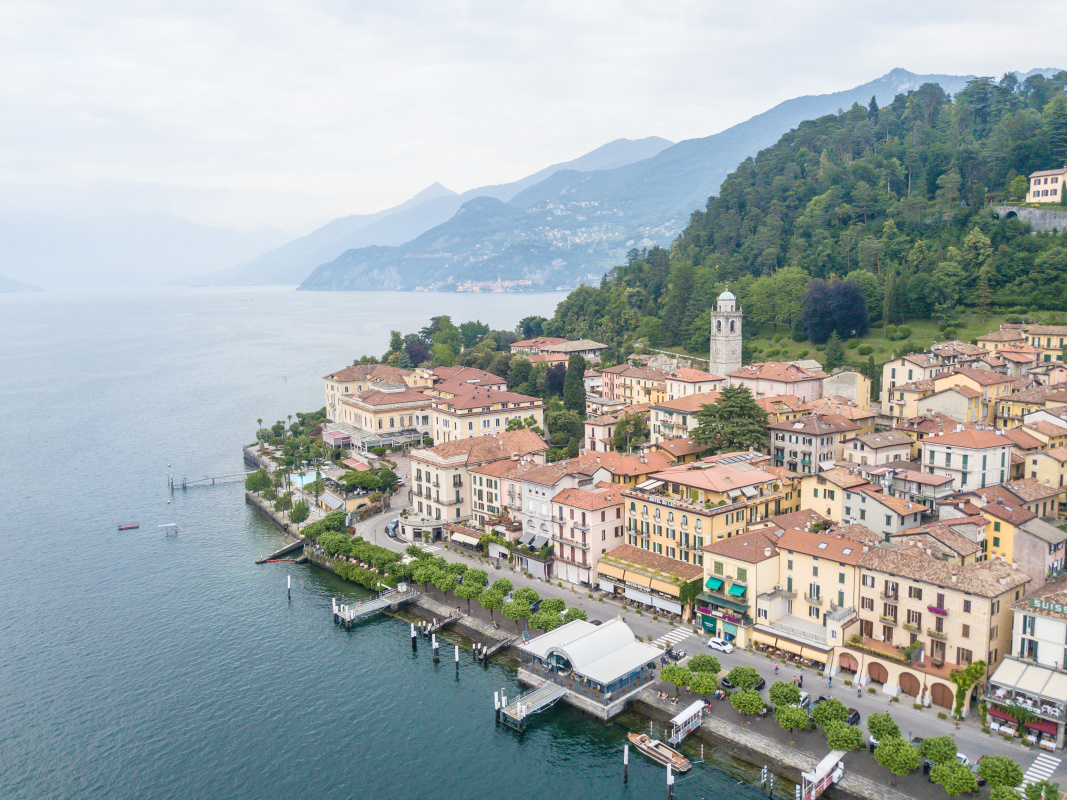 ---
Como
Though this town primarily serves as a gateway to the lake and its surrounding areas, Como is an Italian treasure, with a medieval city center, 15th-century cathedral and some incredibly authentic restaurants.
Como lies right at the base of the lake and so offers some spectacular views over the entire lake's surface as well as the other surrounding towns.
Como is also home to the Funicolare Como Brunate – a cable car, which takes you from the town of Como straight upwards into the sly.
---
Varenna
Varenna is another of the small towns located around Lake Como, though this one is much more of a sleepy and traditional village than Como.
Varenna provides the main connection to Milan as it is the only town with a train station. Even though it's often seen as the quietest of the towns, with the Vezio Castle and some stunning hikes.
Where to Stay in Varenna?
Hotel Villa Cipressi – BOOK HERE
If you decide to base yourself in Varenna, Villa Cipressi should be your choice. Its style and gracefulness with such beautiful gardens and views can't be beat.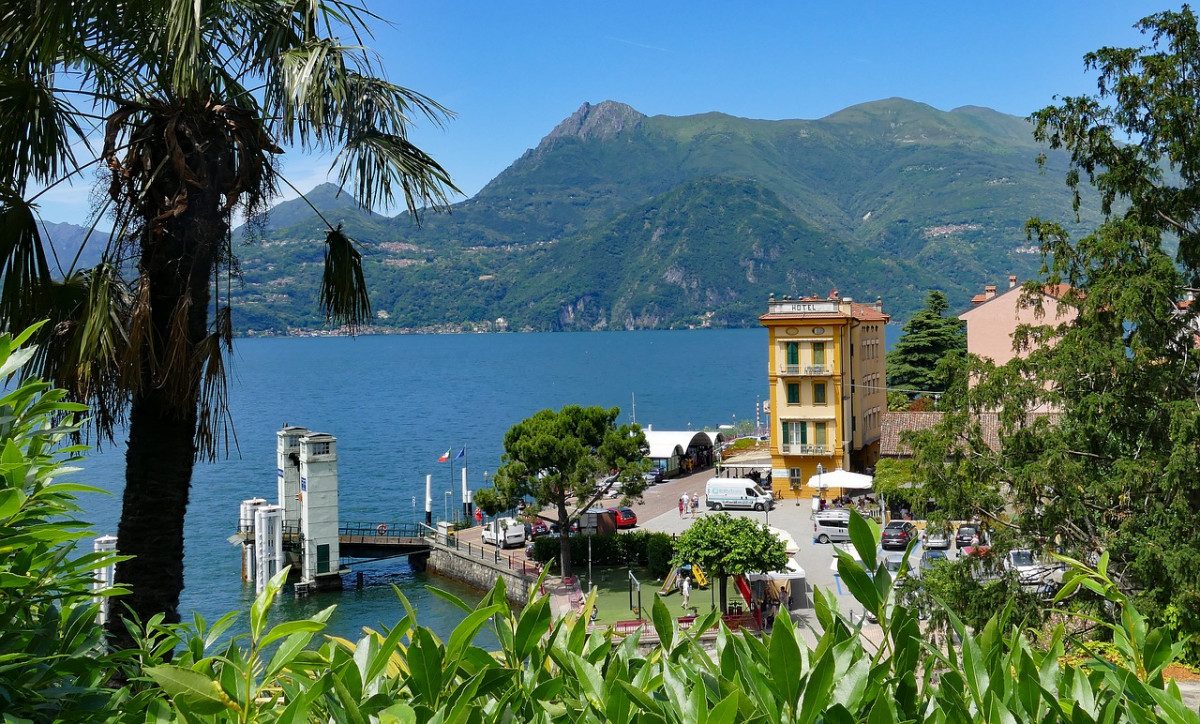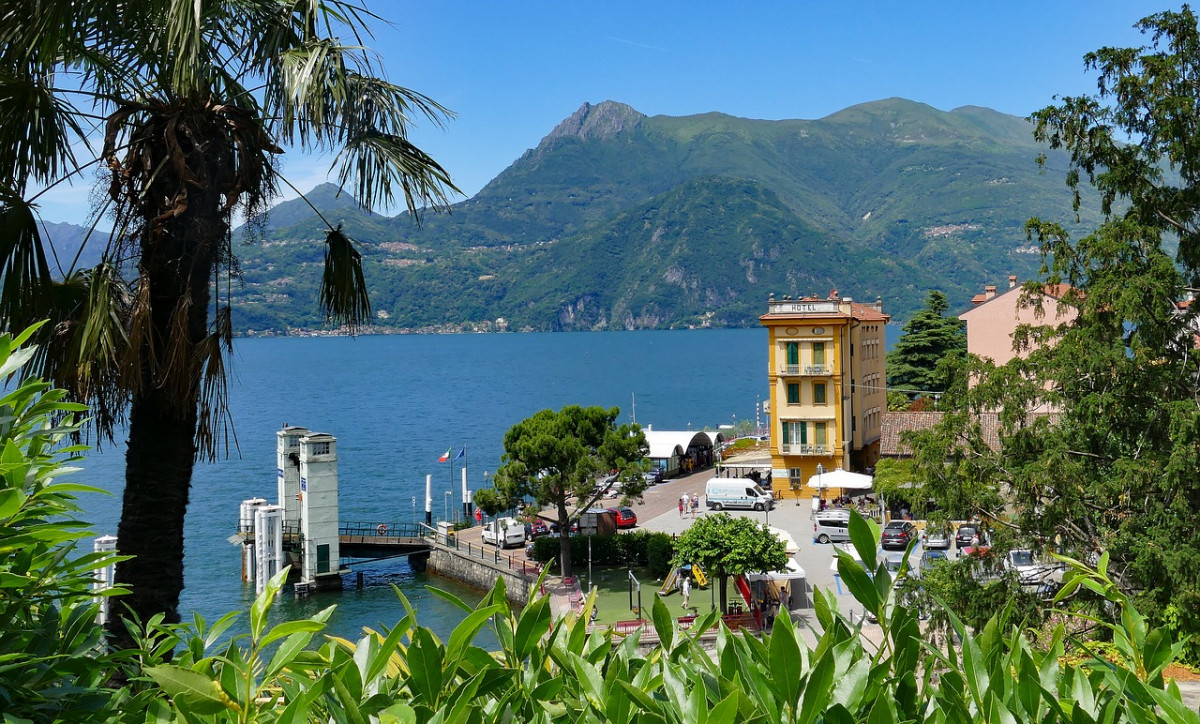 ---
Lenno
For film buffs, I recommend Lenno. A small island located on the lake, Lenno is home to the Villa del Balbianello which has featured both in James Bond: Casino Royale and Star Wars: Episode II.
A spectacular wedding venue, Lenno is a relaxing and very small island with lovely outdoor spaces and an interesting museum.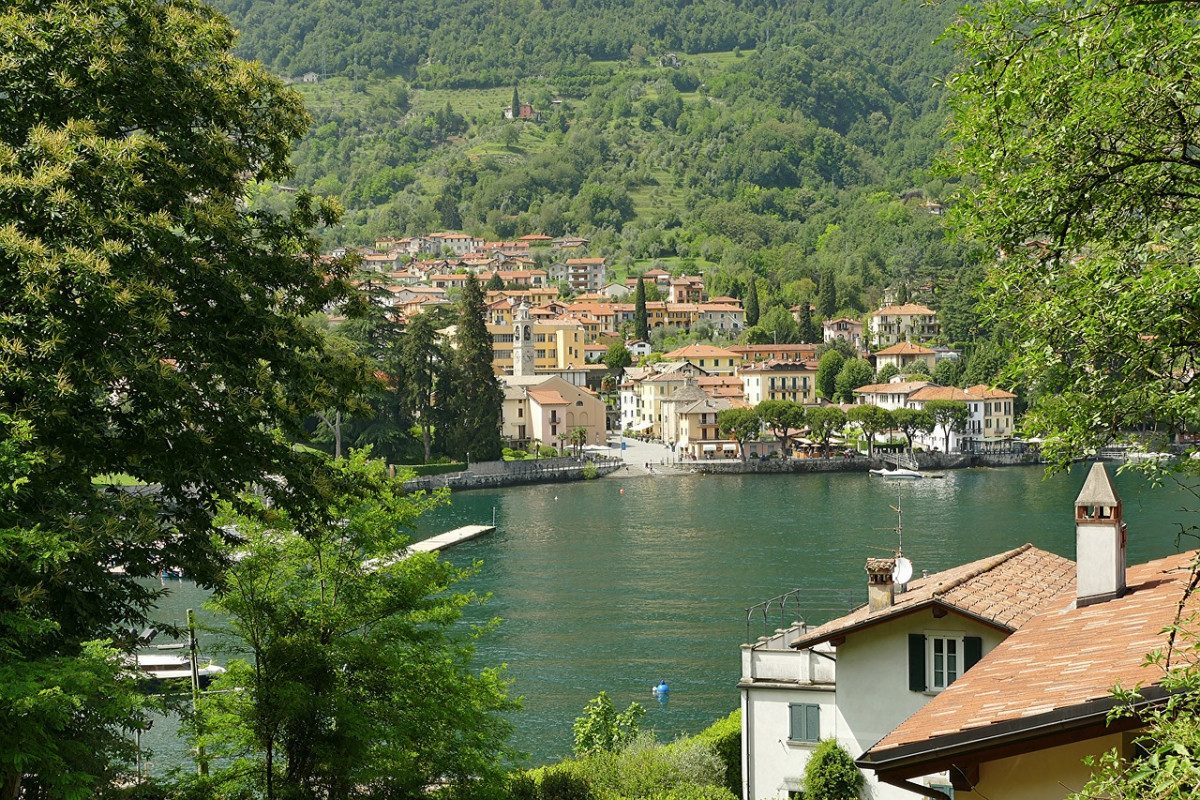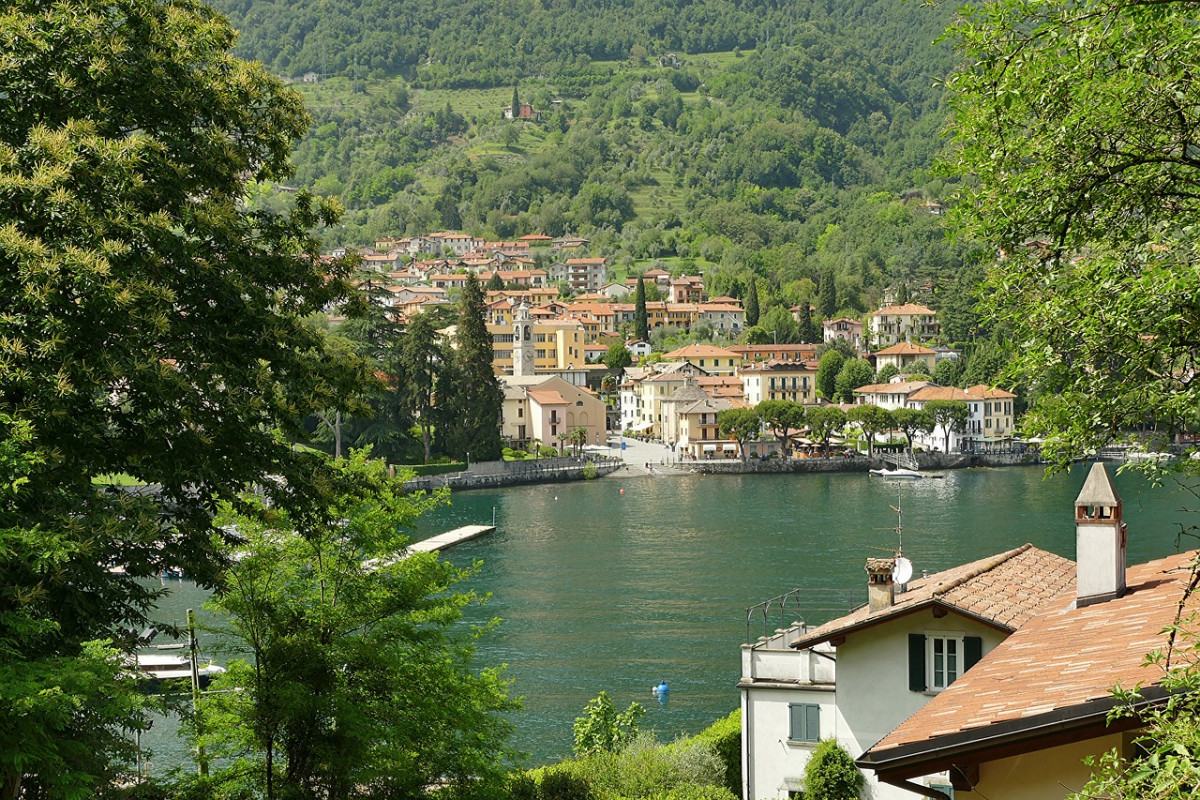 ---
Bellaggio
Bellagio is one of the most famous towns on Lake Como, for a good reason. It's also my favorite town on the lake. While it's surely touristy, it's charming and elegant as it can get.
You should stroll around the gardens of Villa Melzi (built for Napoleon's assistant!) during the day and finish with an evening at some of the delicious restaurants on the water. I highly recommend spending the night there, so you can enjoy dining in one of Bellaggio's great restaurants.
Where to Stay in Bellaggio:
Hotel du Lac – CHECK PRICES HERE
You can't stay more central in Bellaggio than at this hotel. It's a lovely place with parking spots, amazing breakfast, nice balconies and rooftop with sun loungers.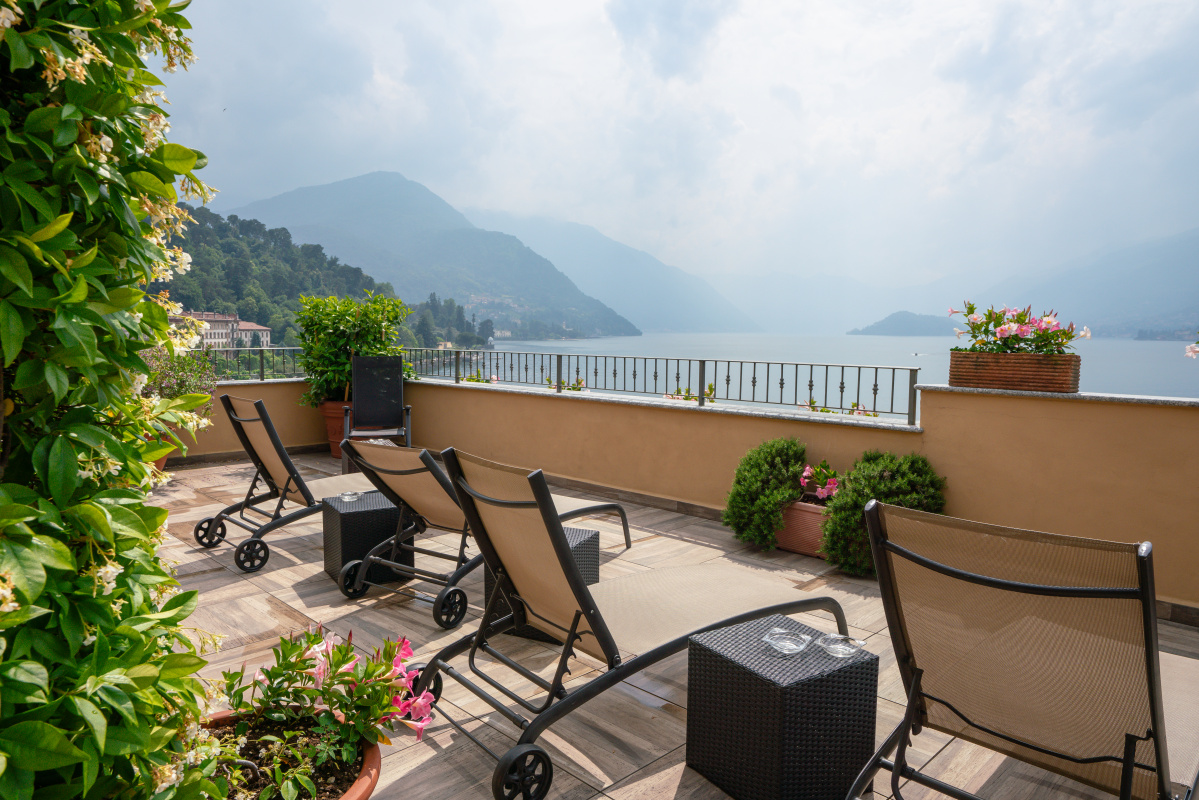 Tremezzo
If you're looking for a high-end luxury getaway with not too many tourists around, head to Tremezzo. Here you'll find a historic Villa Carlota from the 18th century with works of Antonio Canova.
The town of Tremezzo was also is mentioned in a 1932 film with Greta Garbo – Grand Hotel .
Where to Stay in Tremezzo?
Grand Hotel Tremezzo – BOOK HERE
This 5* hotel has 3 swimming pools with one inside the lake and a private beach. Amazing rooms with a fantastic view over the lake and stunning design.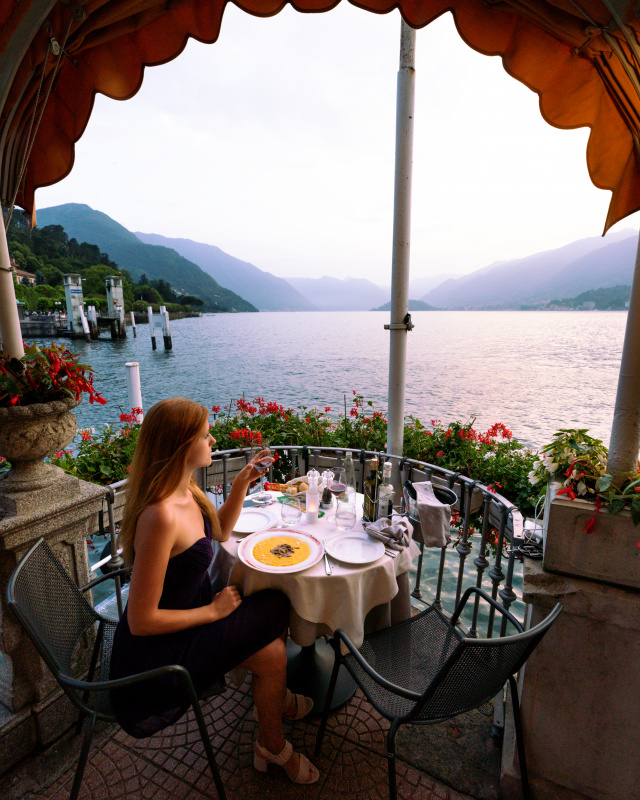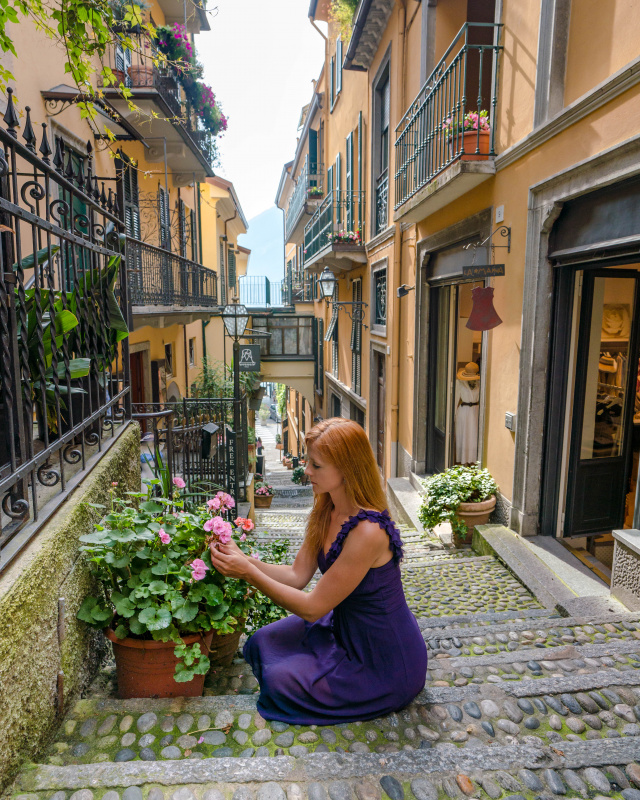 ---
Best Things to Do in Lake Como
Fine Dining
In terms of cuisine, you can pretty much find anything in at least one of the many restaurants surrounding Lake Como (prices are comparable to Positano prices). The obvious favorites have to be fish (located on the lake, this is a must) and traditional Italian cuisine.
One of the great things about Lake Como is the number of agriturismo restaurants and cafes, where meals are prepared by local home-cooks using the most traditional methods.
Eating outdoors is a big part of Lake Como life, and in the summer the promenades that surround the lakeside are full of visitors enjoying the sunshine and fresh air.
However, much like in the famous squares and palazzo's around most of Italy, eating somewhere so beautifully prominent will cost you. Don't be surprised if the bill is higher sitting outside than it is for those who opt to stay inside.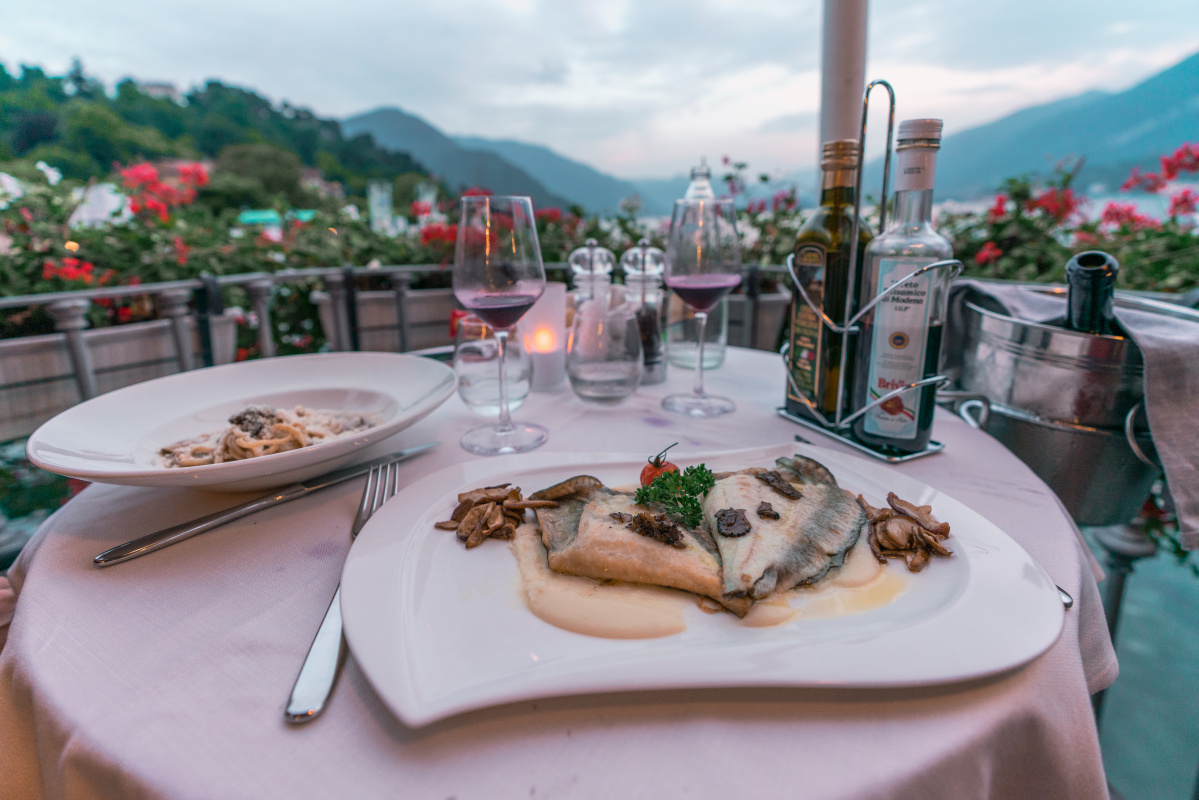 Watersports
For those who enjoy water sports, Lake Como advertises water-skiing, sailing and even windsurfing – alongside the obvious paddling, swimming and sunbathing.
Given its proximity to the mountains, the lake water remains pleasantly cool even in the height of summer, providing a wonderful respite from the heat any time of year.
---
As well as its old-money status and history, Lake Como is also home to some modern-day celebrity properties, including those of Richard Branson and George Clooney – the latter of whom also chose Italy for his wedding to Amal Clooney (in Venice).
So who knows, maybe on your travels around the lake's expanse, you may run into a celebrity sunbathing or enjoying an Aperol spritz…