Ireland is a fascinating country. One can spend months traveling around the country and still not see it all. Unfortunately, not everyone can take long holidays, so this is why I recommend a short trip up north, to see the best attractions. You can journey to many of the breathtaking sets and locations featured in the popular TV show – Game of Thrones. All of this just in a day or two of your Game of Thrones road trip.
The best way to discover Northern Ireland is by renting a car. It's way more practical than using public buses or tour companies. It gives you freedom and you don't have to follow a specific schedule like group tours have.
Dublin is a good starting point, especially for a car pick up. I recommend renting a car in Dublin, as it's a good central location. You can first drive around Northern Ireland and then continue to the Cliffs of Moher, Cork or Kilkenny Castle, before dropping your car off back in Dublin. It's generally cheaper to pick-up and drop-off a rental car from the same destination, so it's worth planning accordingly.
Quick Game Of Thrones Road Trip In Northern Ireland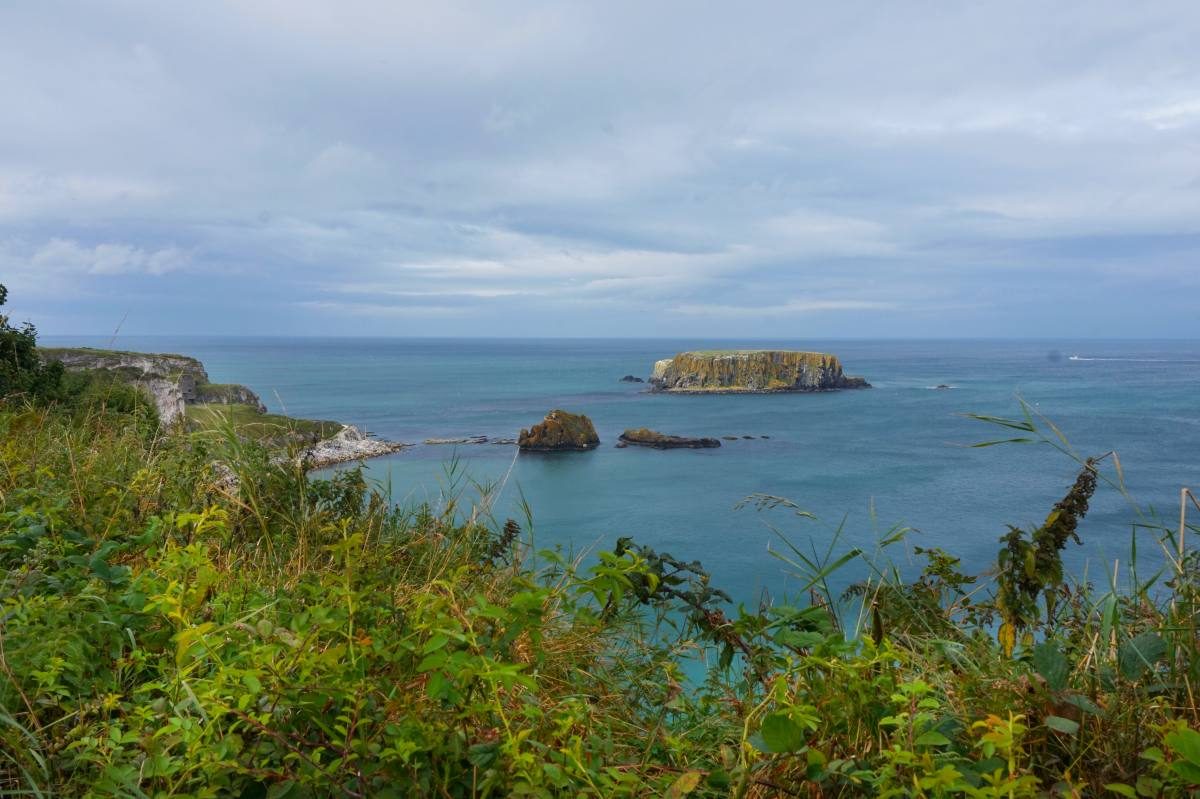 ---
Dublin
Start and end your trip in Dublin, but be sure to save time to see the city itself before you hit the road. Unfortunately in my case, it didn't happen as I missed my flight from Scotland.
As a result instead of having a full day in Dublin I ended up having an hour in Dublin. Yes, you read correctly – a whole hour.
---
Belfast
Belfast still appears for many as a no-go place. In movies and TV it's often portrayed as a sin city, but I think it offers a unique glimpse into its culture of contrasts though it's a dry sense of humor. And of course my favorite accent in the world! I really liked Belfast!
What to do in Belfast? If you're short on time, I recommend a visit to the beautiful City Hall and Titanic Museum. Unfortunately, you can't just go for a visit to Titanic Studios where they film Game Of Thrones, opposite to Warner Bros & Universal that offer quite extensive tours. The famous throne is inside though.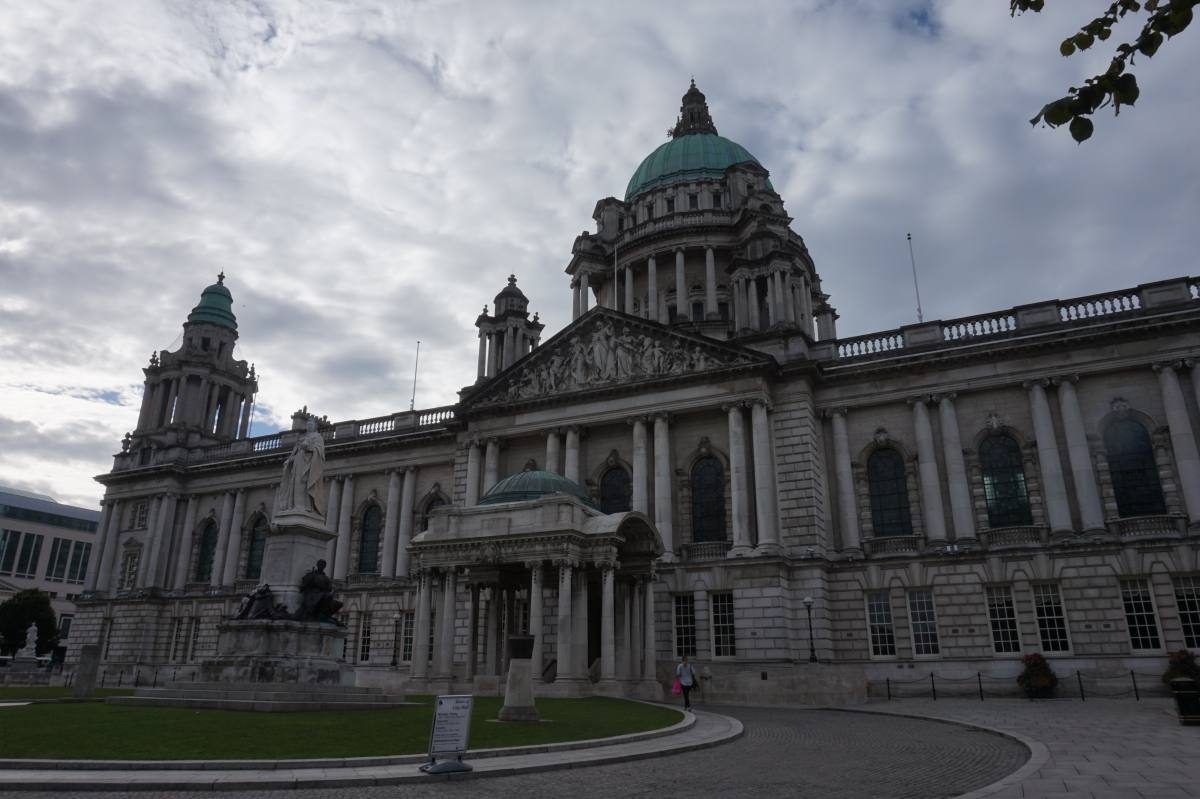 Completed in 1906, Baroque-style City Hall sits in the heart of Belfast and is one of the city's most important and impressive buildings. The area around the Hall has been the heart of Belfast long before it was constructed having housed the White Linen Hall.
It was commissioned when Belfast was granted city status by Queen Victoria in 1888, whom locals loved and even built her a big statue upfront. Ironically, as I was told, she only stopped there once for a few minutes. All this city hall and statue for nothing…
Best Places to Stay in Belfast
---
Castle Ward
Most scenes from Game of Thrones' pilot season were shot in Castle Ward. It's where King Baratheon first set foot at Winterfell. You can dress up and play with a sword. It's definitely a good stop!
---
Dark Hedges
Dark Hedges were planted by the Stuart family, who originally only wanted to impress visitors as they approached their Georgian mansion.
Unfortunately, the trees grew too slow for Stuarts to see it, but remained there now attracting half a million people from all over the world every year.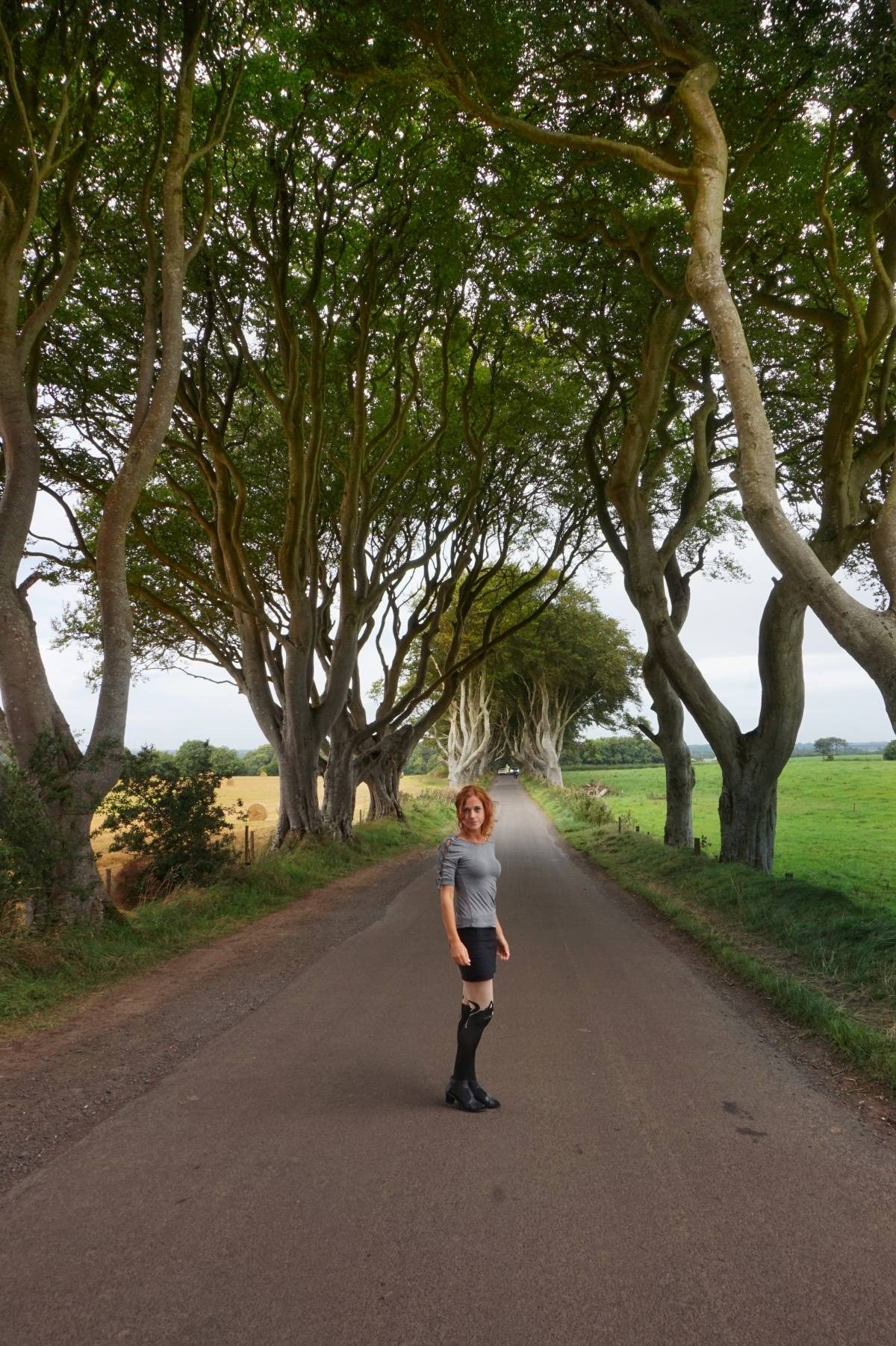 This gorgeous tree alley appeared in many movies, so naturally, it also played a role in the Game of Thrones. Honestly, it was one of the places in Northern Ireland I wanted to see the most and it didn't disappoint.
It does get busy when tour buses arrive, but again, when you have your own car you can either wait it out or come at different time. It's surely a great photo opportunity without many people in it.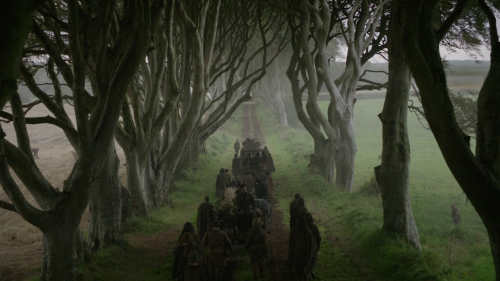 ---
Bushmills
You might have heard of Bushmills before, as it shares the name with a famous whiskey distilled there. Licensed since 1608, there is no doubts why Bushmills whiskey is arguably the best whiskey in the world and a great place to pick up some souvenirs.
I received a fair shot upon arrival and could learn a lot about the process of making a good whiskey. Do I recommend buying some bottles there? Nope. Everything is quite overpriced, but if you're in the area you might as well stop there for a quick shot.
---
Dunluce Castle
Constructed in the 13th century by Richard Og de Burgh, 2nd Earl of Ulster, Dunluce Castle is the most striking castles in Ireland. It's also said to have been the inspiration for C.S. Lewis' The Chronicles of Narnia.
Dunluce can only be visited if you drive yourself, as tour groups don't allow you to go down and walk around.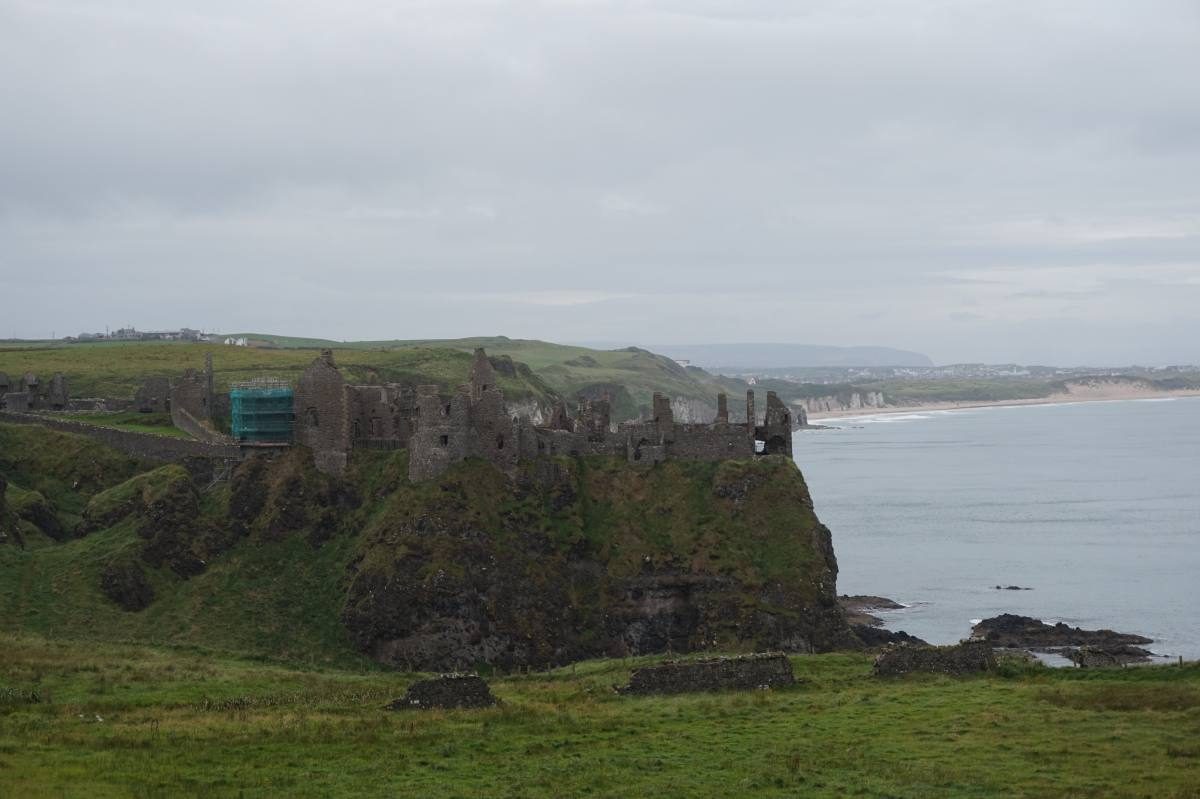 ---
Giant's Causeway
Giant's Causeway is the second most popular tourist attraction in Ireland, next to the Cliffs of Moher. No scenes for the Game of Thrones were filmed there, but it's still so worth your time. The Causeway consists of about 40,000 interlocking basalt columns.
The formation was a result of a volcanic eruption 60 million years ago, but the legend says it was constructed by a giant, hence the name. Irish giant named Finn McCool ripped the earth from the ground, creating a pathway for a rival giant. Outwitted by McCool, this giant (named Benandonner) ran back to Scotland, wrecking the earth as he went.
While there is a tourist center, you don't need to pass through it to get to the causeway. Just go down the asphalt road, just like any other. My pro tip for visiting Giant's Causeway: go there late. Go after everyone else has left. You'll get an experience of a lifetime. Another benefit of having your own car.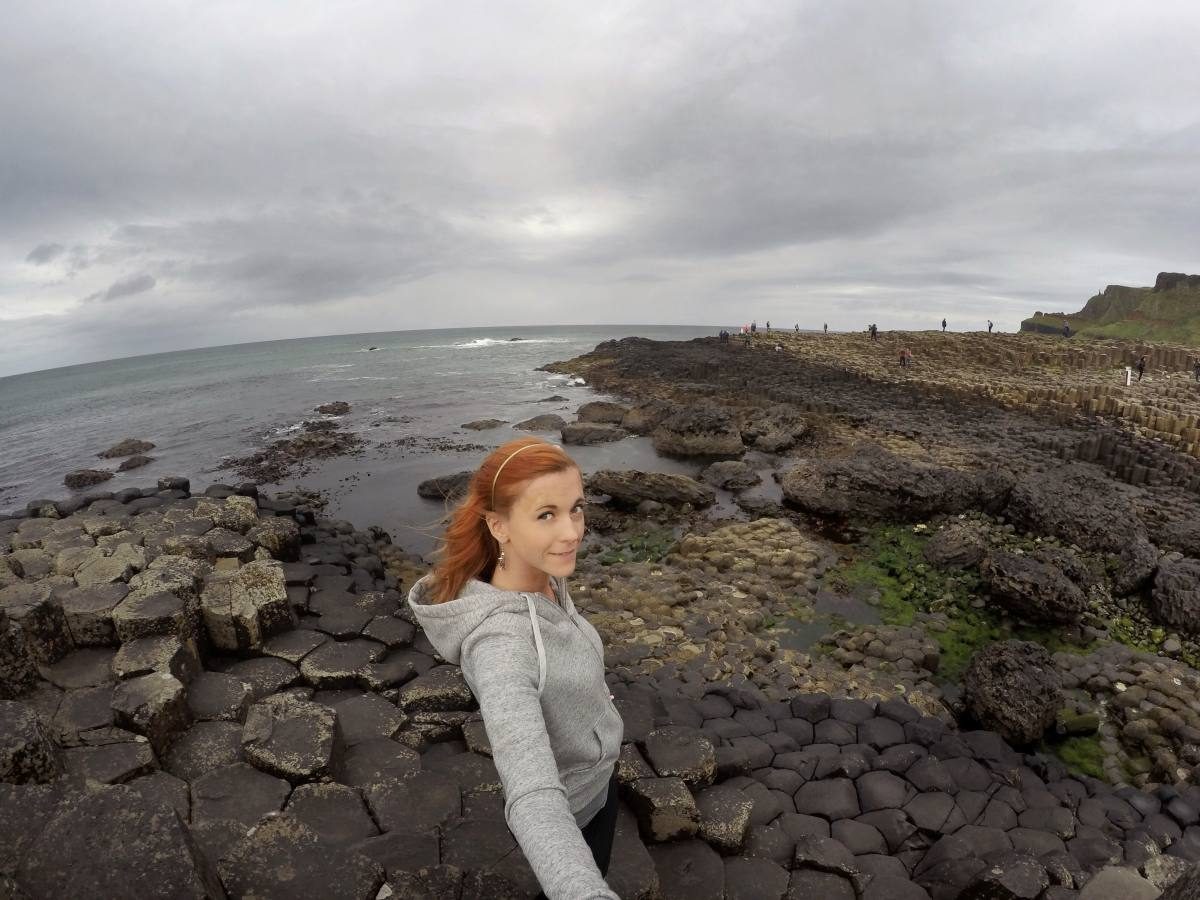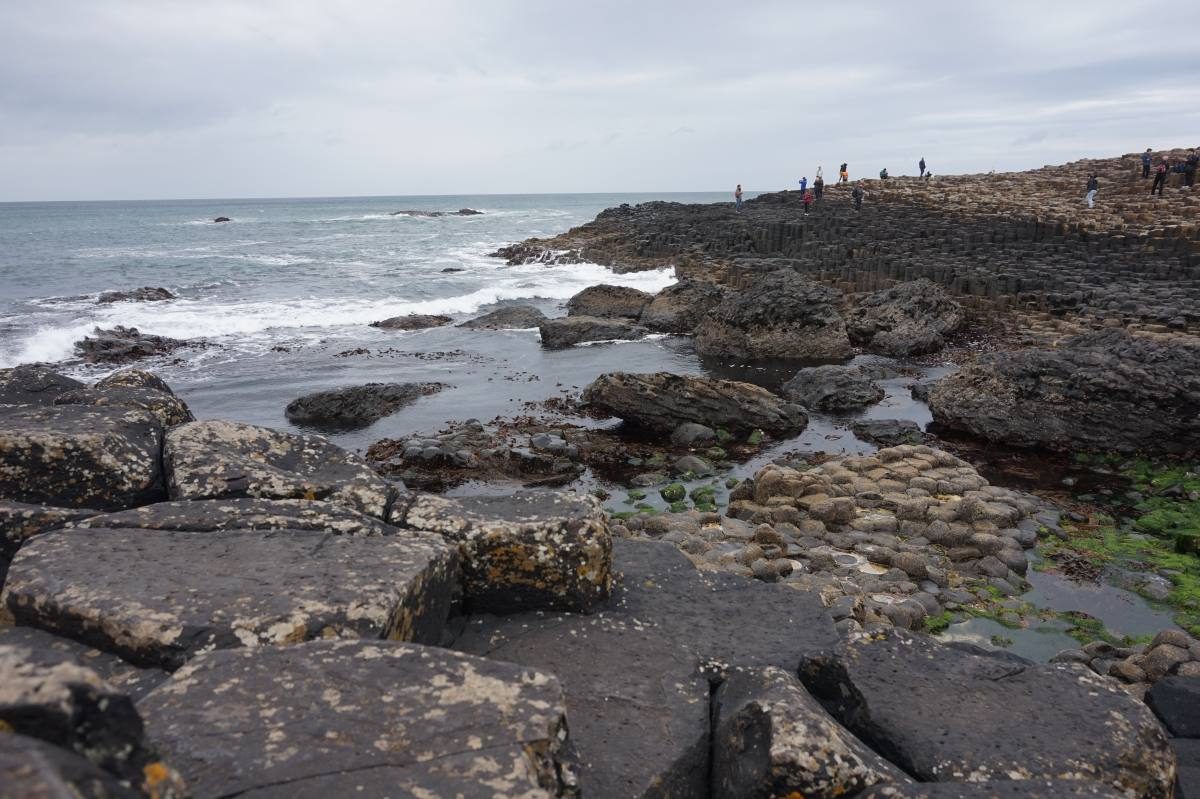 ---
Carrick-a-Rede Bridge
This bridge links the mainland with the tiny island of Carrick-a-Rede. It was actually the brainchild of salmon fishermen 350 years ago, but in 2004 it was rebuilt for locals and tourists.
It now costs 7 pounds to cross the bridge there and back. I don't think it's that worth it, but if you like touristy gimmicks then go for it.
Not everyone knows this but its additional parking lot was used for the scenes depicting Renly Baratheon's war camp. The bridge itself is set to appear in the next season, who knows.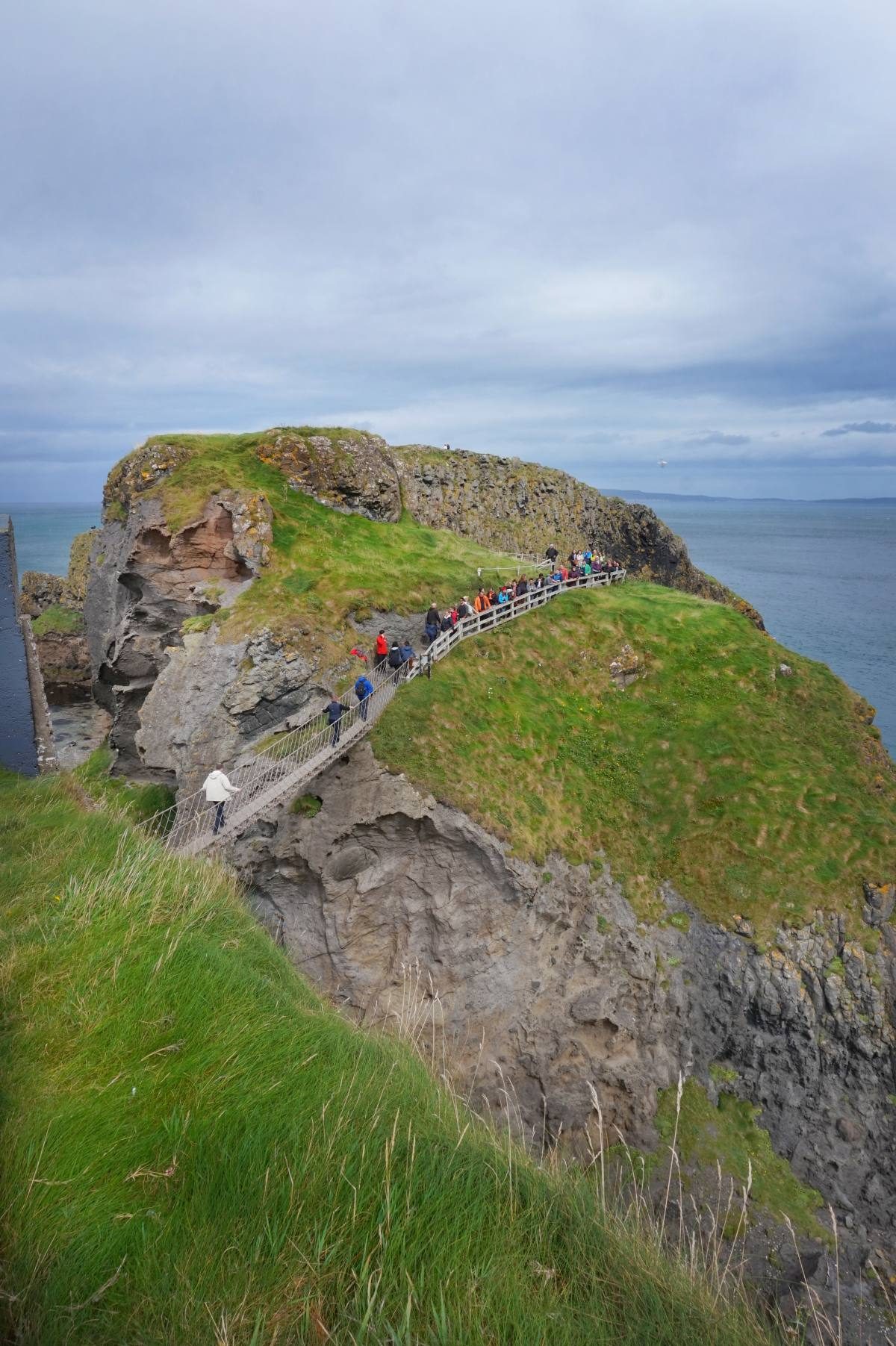 ---
Ballintoy Harbor
Ballintoy Harbor wouldn't quite work as a tourist attraction alone, but thanks to the Game of Thrones it became one, known as Pyke Harbor. It's where Theon Greyjoy arrives back in the Iron Islands and where he later admires his ship, the Sea Bitch. This is also where he first meets his sister Yara.
There are only a few pretty buildings and a beach there, but some people get curious and visit. It's an incredible spot with cool wavy beach, winds blowing and the edge of the world in plain sight.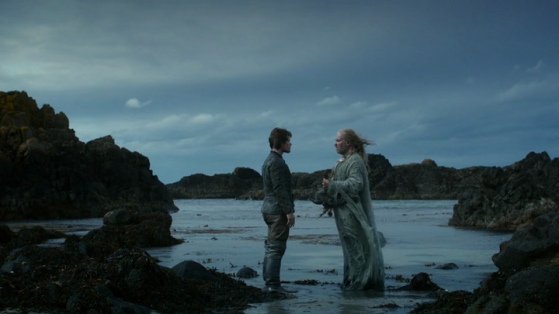 ---
Cushendun Caves
Cushendun might not be the most stunning of the Game of Thrones filming locations, but it's definitely worth a stop. The Caves are the place where Melisandre gave birth to her shadow baby – how can you forget that scene?! It turns out that these caves were formed over 400 million years ago.
There is also a story of Ireland's most famous goat who even got his own statue. It's now been replaced by a different resident goat, as friendly as the original one. Unfortunately, when I was there it was raining like crazy and I gave up on finding the wet goat.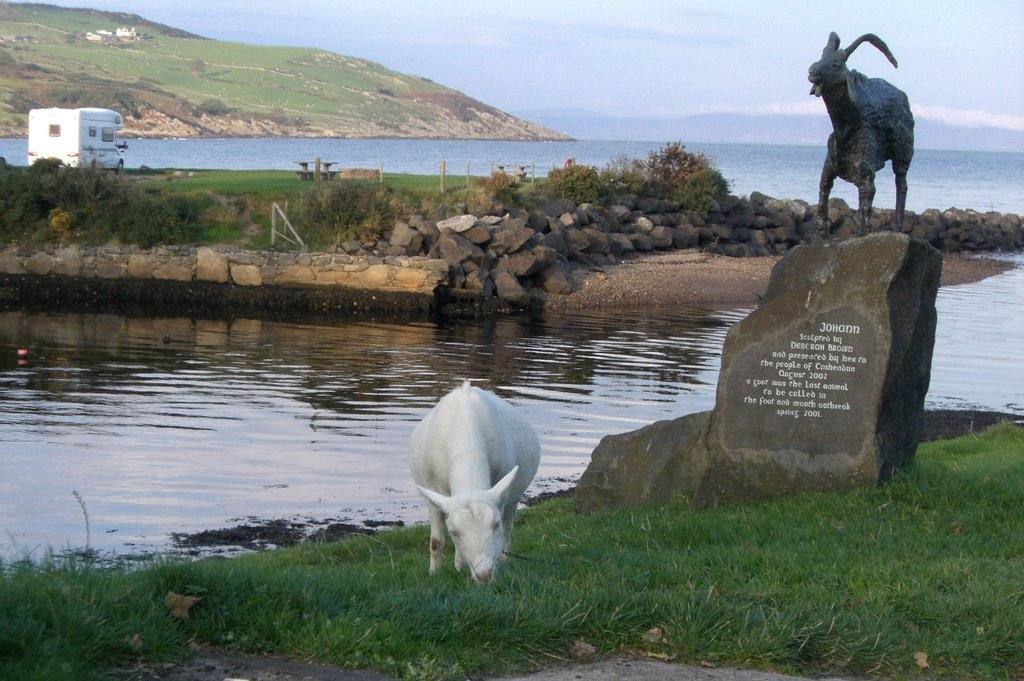 ---
As you can see there are various advantages of traveling around Northern Ireland by car. Especially if you don't like crowds and want to see things at your own pace.
I cannot recommend this itinerary enough, not only for the fans of Game of Thrones but also for anyone wanting to discover some natural attractions and smaller villages. While my favorite part was still the alley of Dark Hedges, the whole trip was incredible!
---
Arrange your travel insurance
Don't forget to arrange a health insure before heading to Ireland. The easiest and the most reliable travel insurance is World Nomads Travel Insurance. Get it before your trip to avoid unnecessary troubles that might ruin your Game of Thrones road trip!