Huasteca Potosina is a splendid region in the state of San Luis Potosi, known for its landscapes and lush vegetation, rivers and spectacular waterfalls, caves and deep abysses and of course by the magic of its archaeological sites and the greatness of their ethnic groups.
This fascinating region of Mexico is practically unknown to foreigners and if I didn't speak Spanish I wouldn't be able to find any information about this place in English.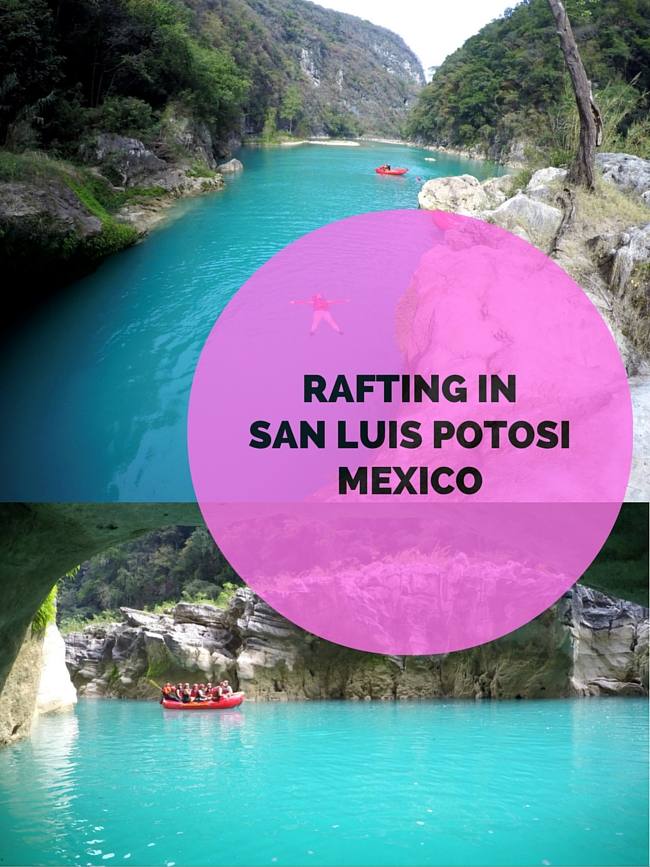 The possibilities of things to do in the area are endless. From rafting and rappelling, throught hiking and kayaking, finishing on mountain biking among grottos and lagoons. Sounds like a paradise, doesn't it?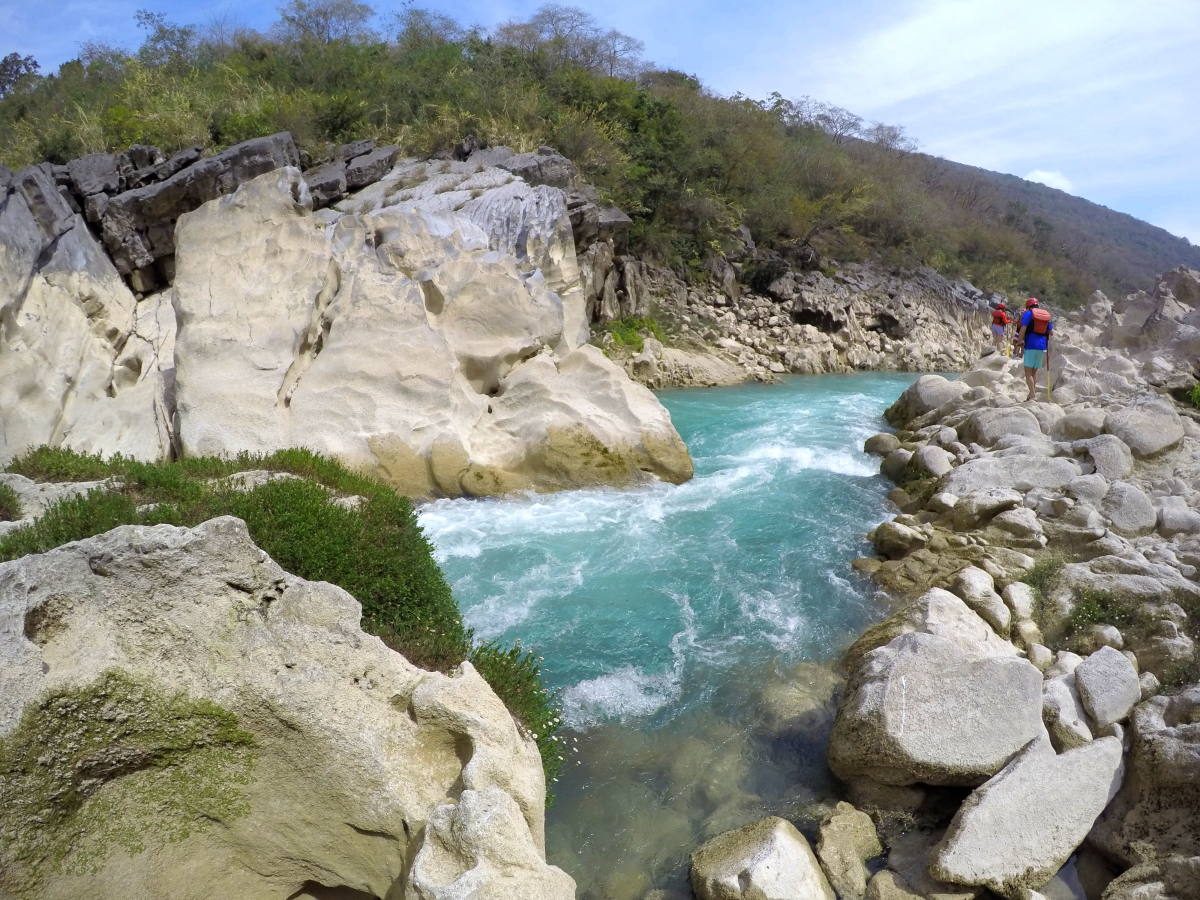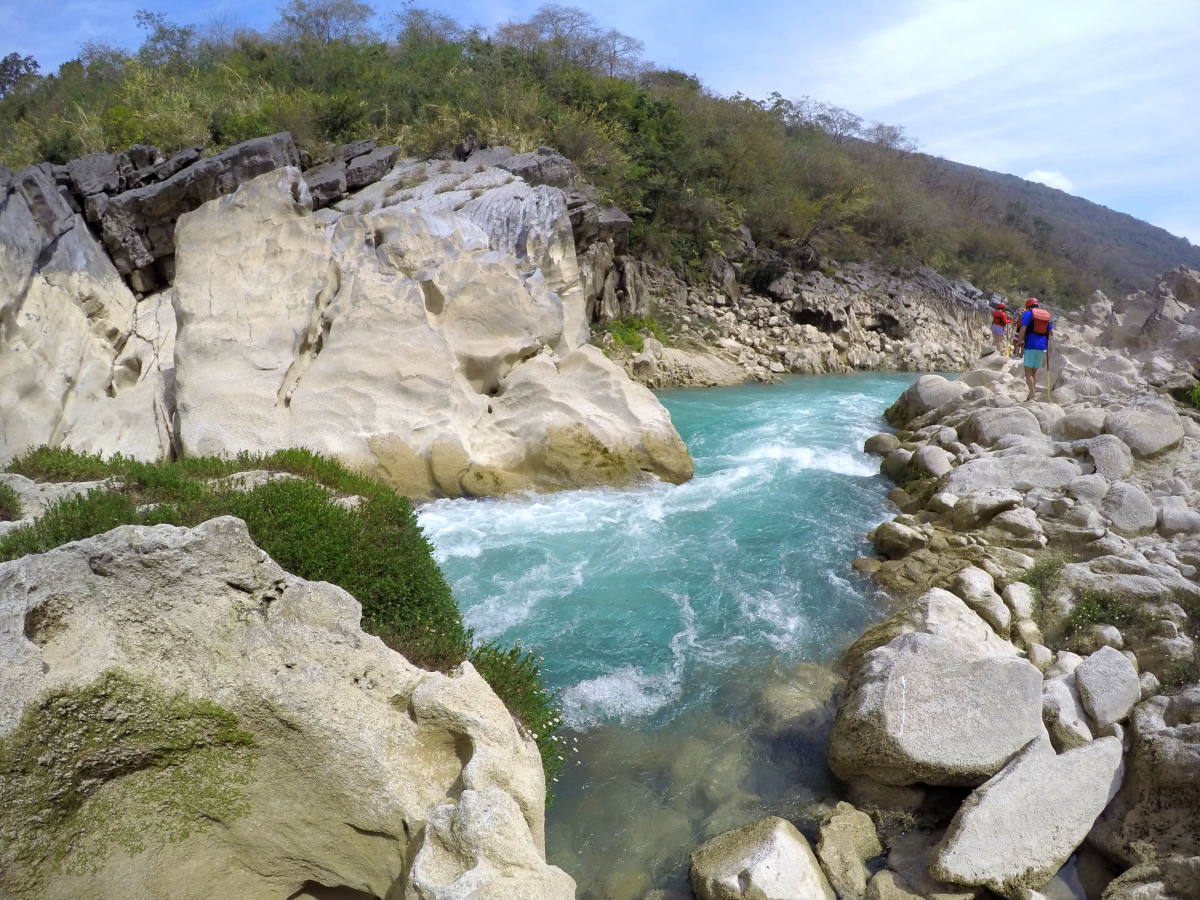 Rafting on Rio Tampeon
When I planned on visiting San Luis Potosi my plan was to see the most famous waterfall in the region – Cascada de Tamul, with a drop of 105 meters. However, after a quick chat with Huasteca.com I decided to do rafting on Tampeon river instead – decision I don't regret making.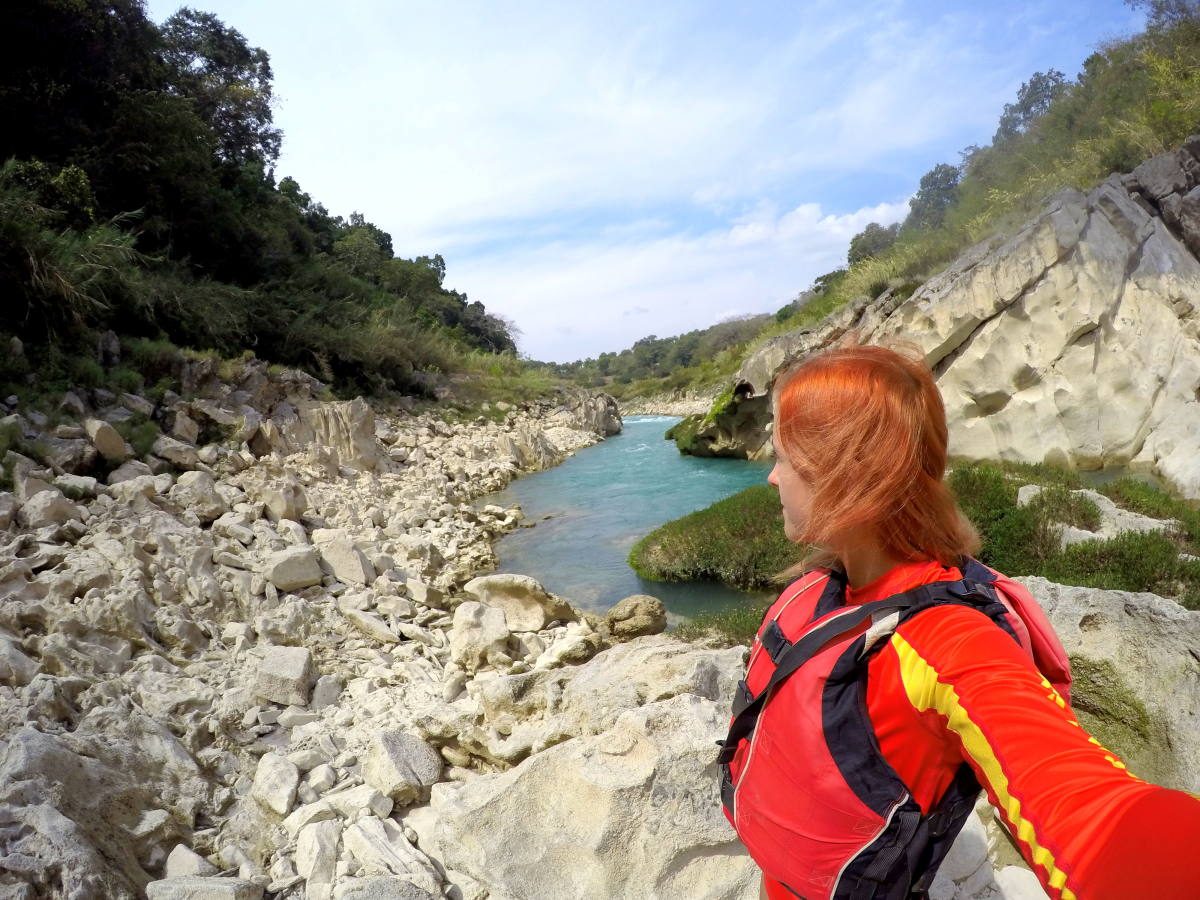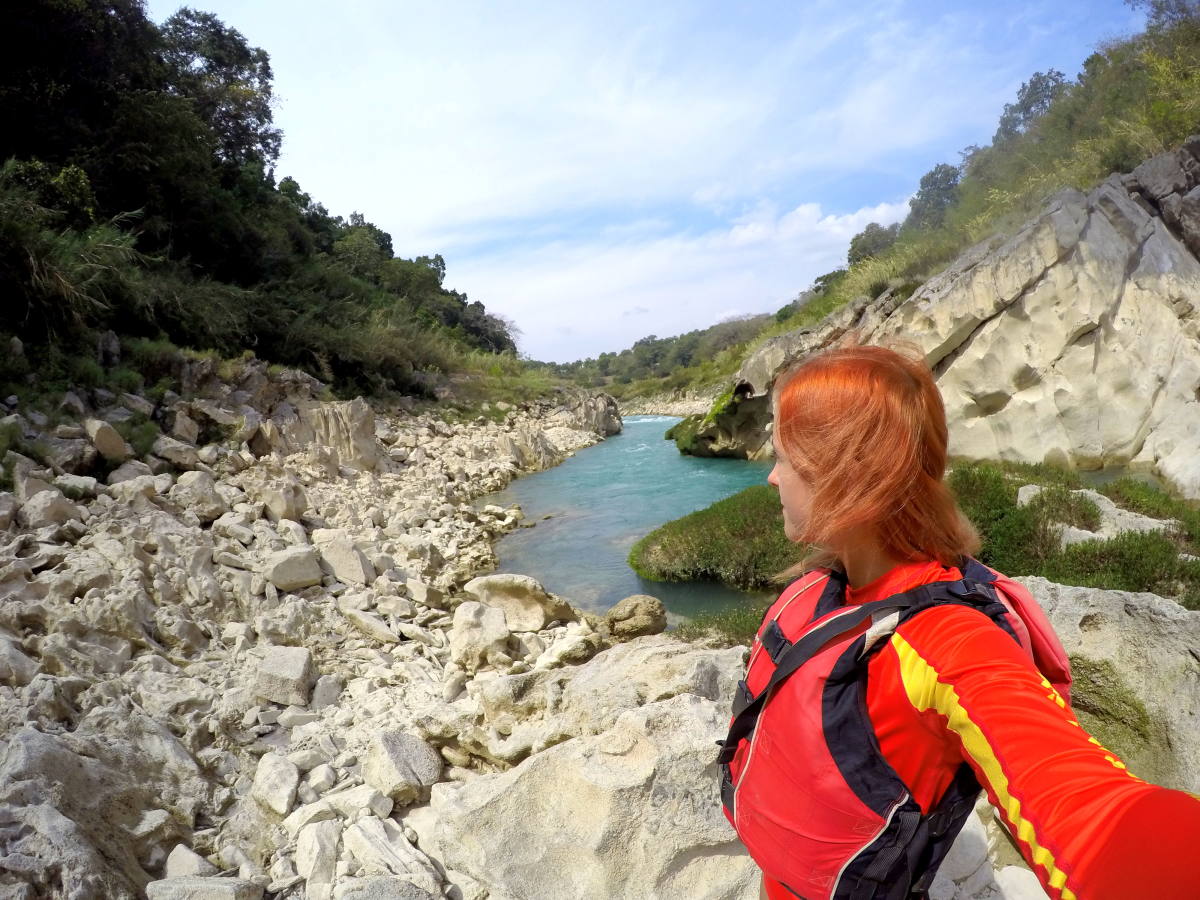 Our trip started with a pick up from the Hostel Pata del Perro where me and Karla where staying. I rarely stay in hostels these days, but we got offered a private room and I must say that the place was great and reasonably priced. There's no wasting time on this trip as the day was filled with adventure opportunities.
Once we've got our helmets on we embarked our rafts and practiced how to fall from it, as the guide told us that at least one of us will end up in a water at some point. I was a bit concerned about the water temperature and the lack of wetsuits, but I was feeling super hot halfway through the trip as the river was over 20 degrees Celsius!
The rafts were class 3 which means they were decent, but not deadly so there was no need to be afraid. However, on the first bigger raft the other boat flipped upside down and we had to rescue everyone from the river.
As scary as it sounds it was actually a lot of fun! I was one of the few people from the group who managed to stay on the raft for the entire trip, so I guess I must have held on tight.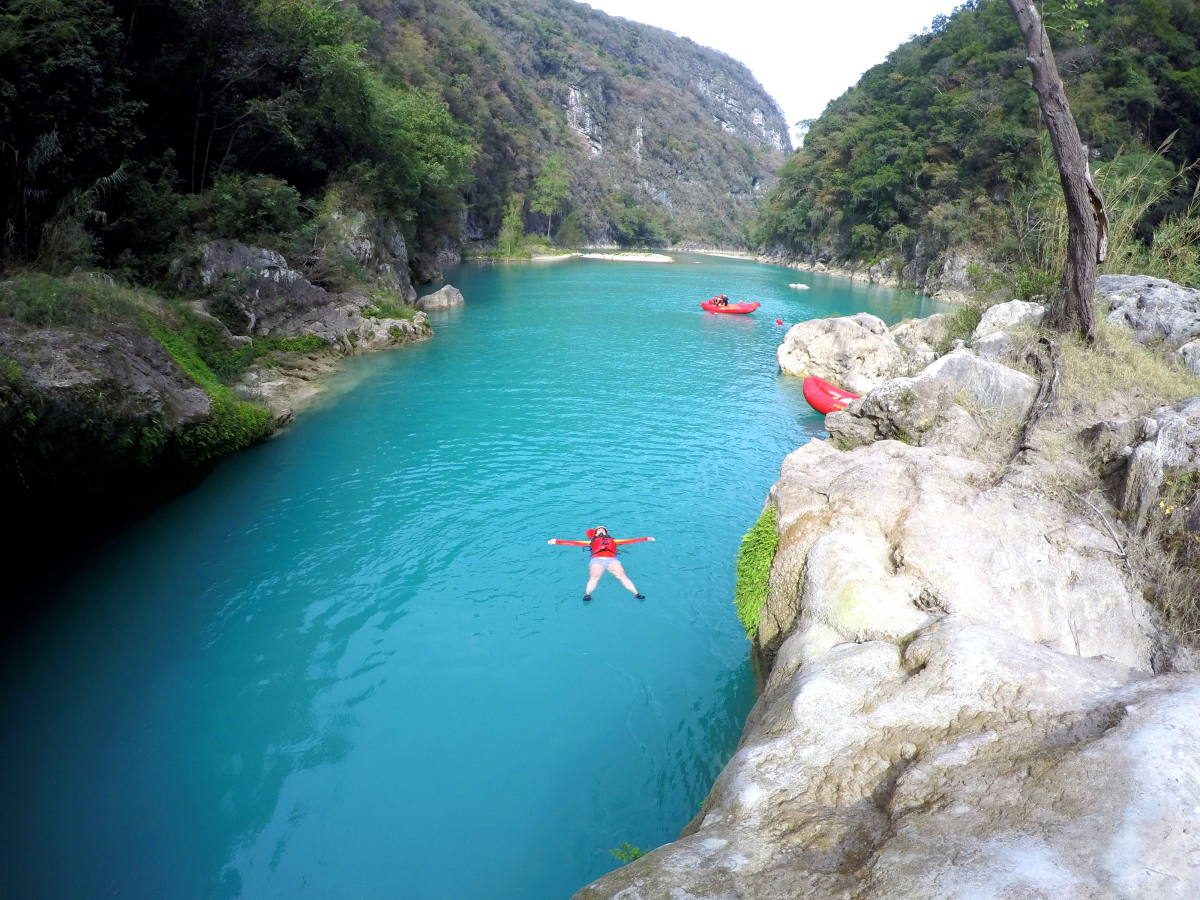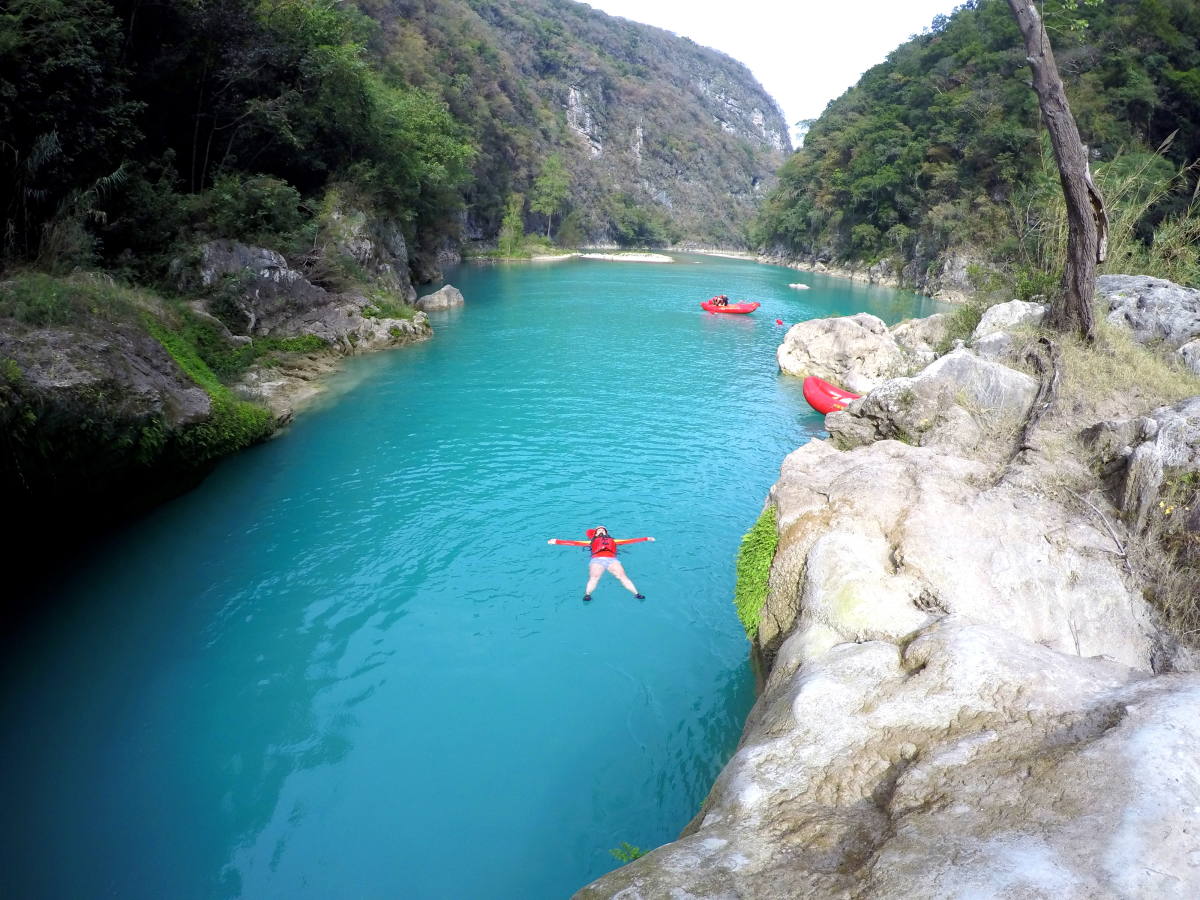 You can do rafting almost anywhere in the world, but rafting in Huasteca Potosina is one of a kind due to its turquoise water. My photos aren't saturated or edited in a special way: the water was really THAT turquoise due to the presence of mineral rocks. We had time to enjoy the scenery and swim in this stunning river.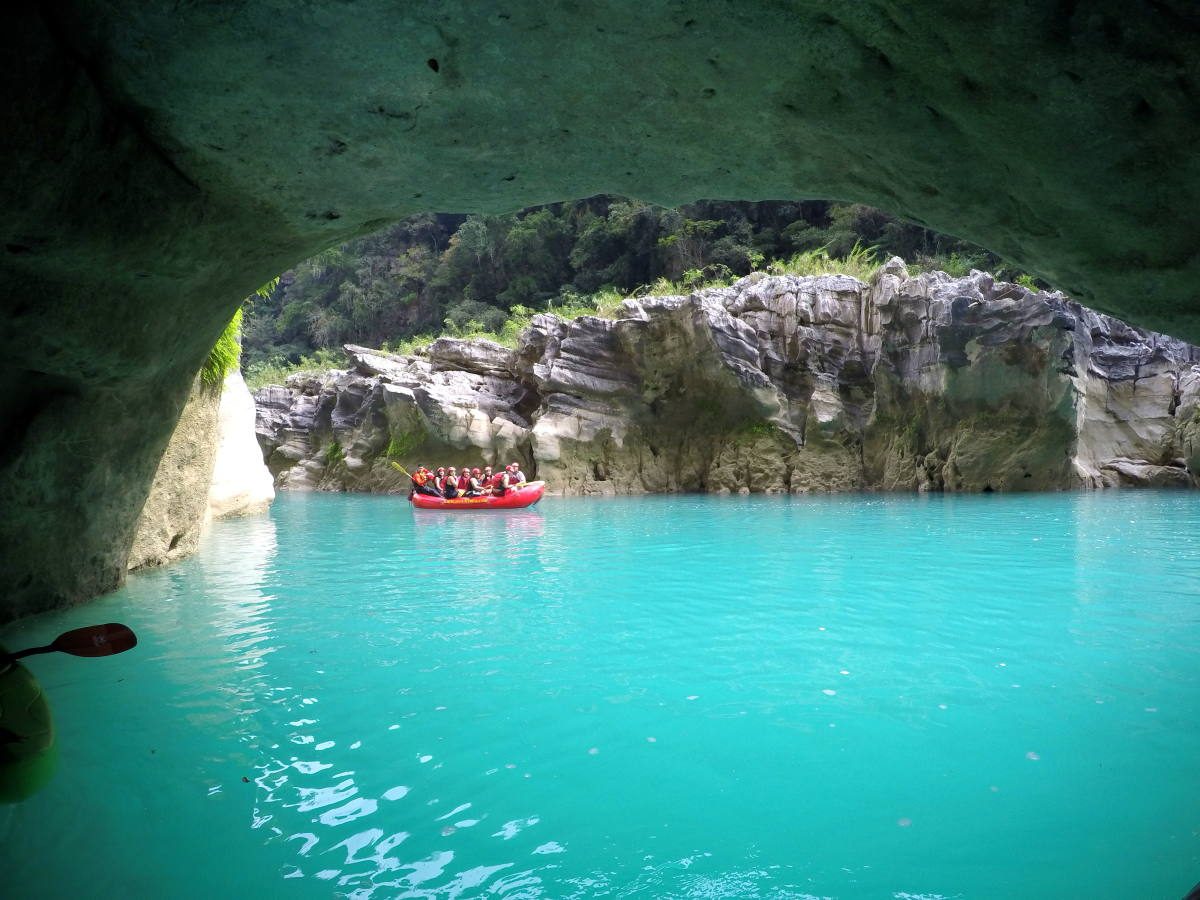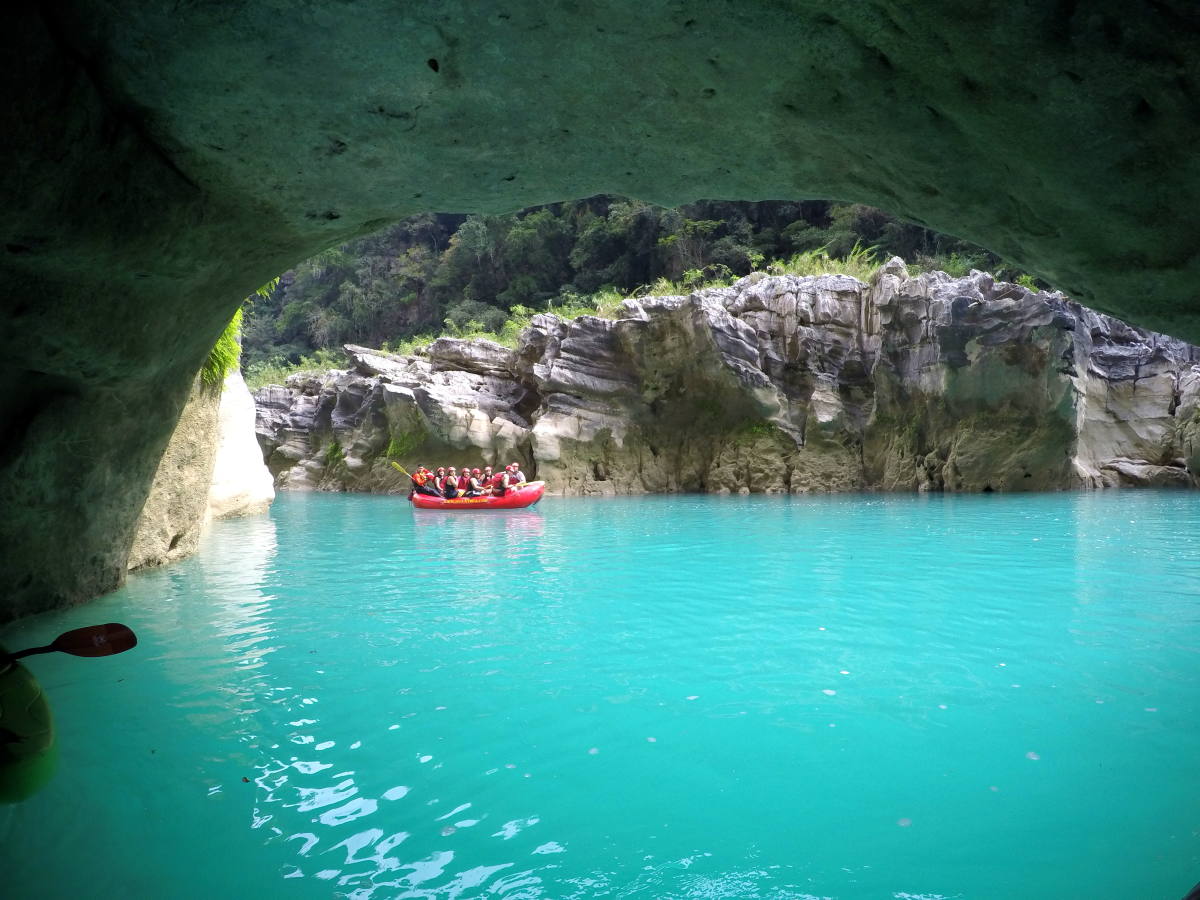 Our trip ended with delicious food containing northern tortillas (which are different than regular corn tortillas as the masa includes butter) and huitlacoche – a black mushroom that grows on corn. Yummy!
---
Safety alert in San Luis Potosi
When looking for a hotel option in Ciudad Valles, Tripadvisor showed me a travel warning stating: You should defer non-essential travel to the state of San Luis Potosi, except the city of San Luis Potosi, where you should exercise caution. I'm not sure why this alert popped up as the place is safe and I never felt in any danger whatsoever. Please ignore it and enjoy the area!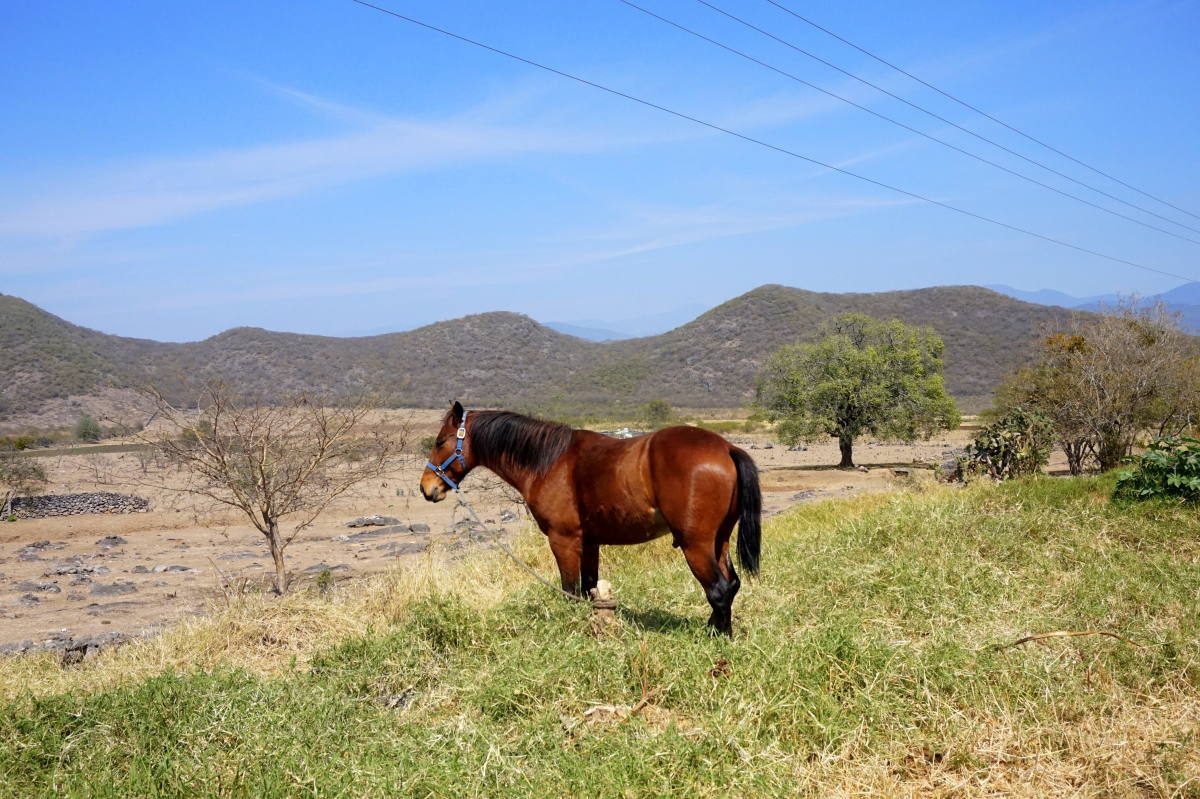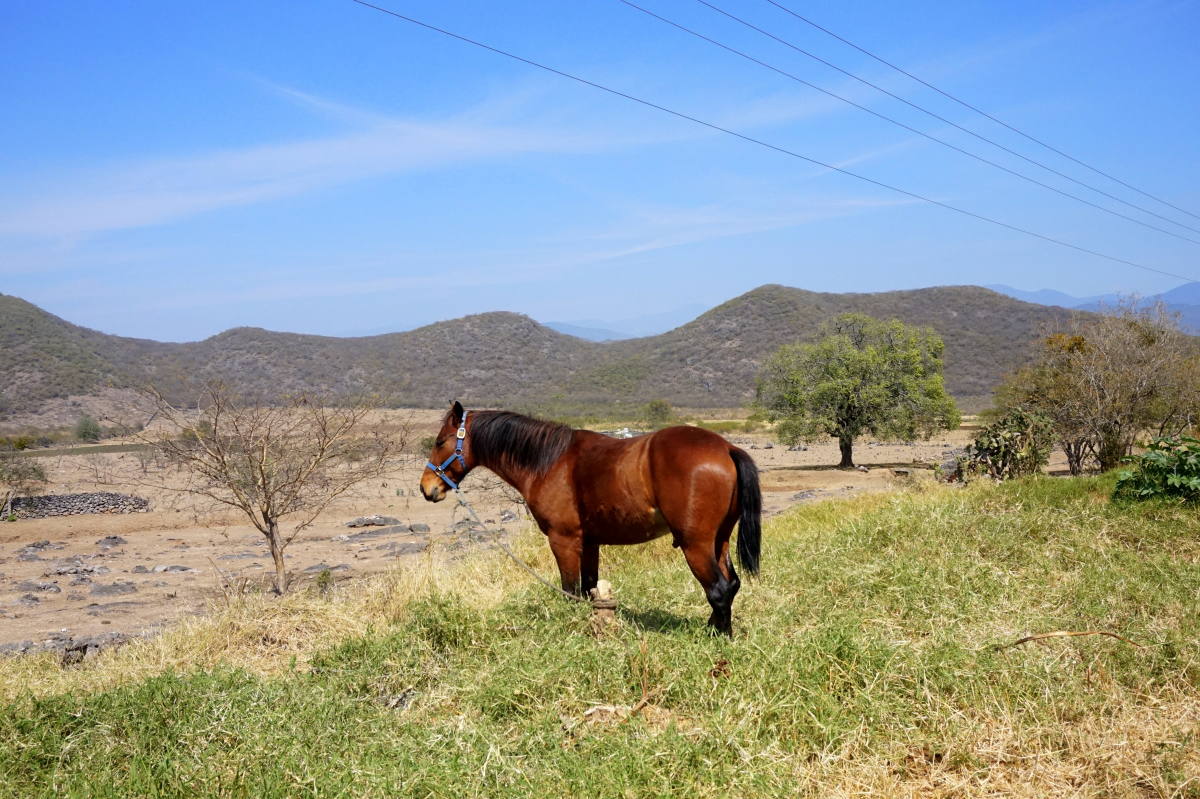 ---
How to get to Huasteca Potosina?
Ecotourism activities center around the town of Ciudad Valles, 256 km east of San Luis Potosi, which is nestled into the Sierra Madre Oriental. The easiest way to get there is to drive up north from Mexico City (approx. 7-9 hour drive).
The road through Sierra Gorda is spectacular, but not easy to drive as there are many turns and you might get dizzy. Driving at night isn't recommended.
If you don't want to rent a car you can hop on a bus in Mexico City called Turistar Ejecutivo leaving from station Autobuses Norte.
The closest airports are either Tampico or San Luis Potosi. Then you'd have to take a bus to Ciudad Valles (approx. 2 hours).
Any questions? Ask me below!