Tulum is a big foodie destination with various chic and eventful spots, often combined with boho vibes. Here are some of Tulum's top restaurants to help plan where to eat in Tulum on your vacation.
Tulum Restaurants: Tips & Advice
Cash: Many restaurants in Tulum (especially in Pueblo AKA town, not by the beach) accept cash only, even fine dining restaurants.
Some take US dollars, but most require payment in Mexican pesos. If given the option, pay in pesos not to overpay if using dollars. Many restaurants that do allow credit cards charge an additional 3% surcharge.
Tipping: Tipping is part of the custom here with 10-15% being the standard rate. Check the bill for the word "propina" (meaning tip) to see if it has already been added to the bill as part of the service charge.
Most of Tulum's best restaurants are in the Pueblo or Beach Zone (Zona Hotelera). The Pueblo has more authentic, affordable restaurants, while the Middle Beach Zone has more chic, and often overpriced spots.
The 20 Best Restaurants in Tulum
Beach Zone – Tulum Zona Hotelera
Posada Margherita
This is a great little Italian place in Tulum on the beach strip. This beachfront gem is worth the visit, especially if you're a celiac. They can offer gluten-free pasta or focaccia.
All the pasta is fresh to order, so you won't be disappointed. The owners also the great pride in the look of the place and it really shows.
The restaurant doesn't take reservations and only accepts cash.
Address: Km. 4.5, Carretera Tulum-Boca Paila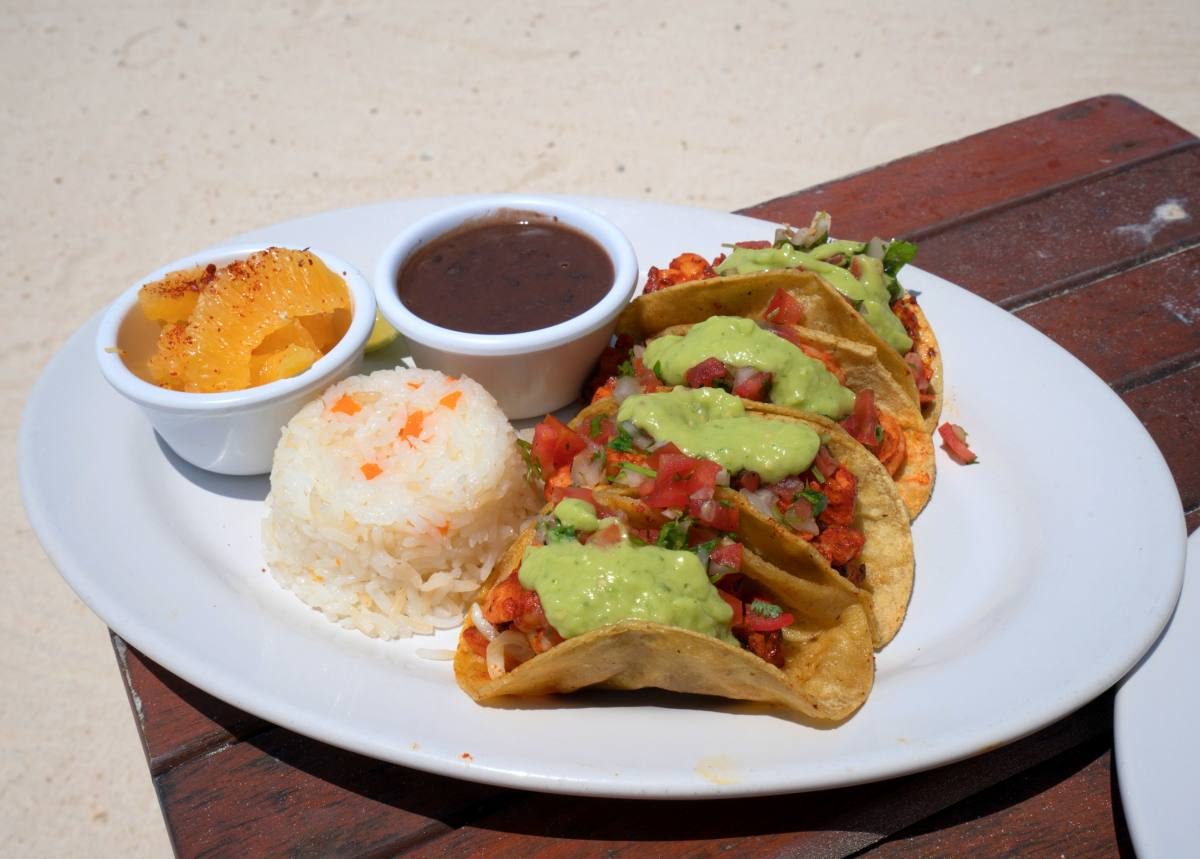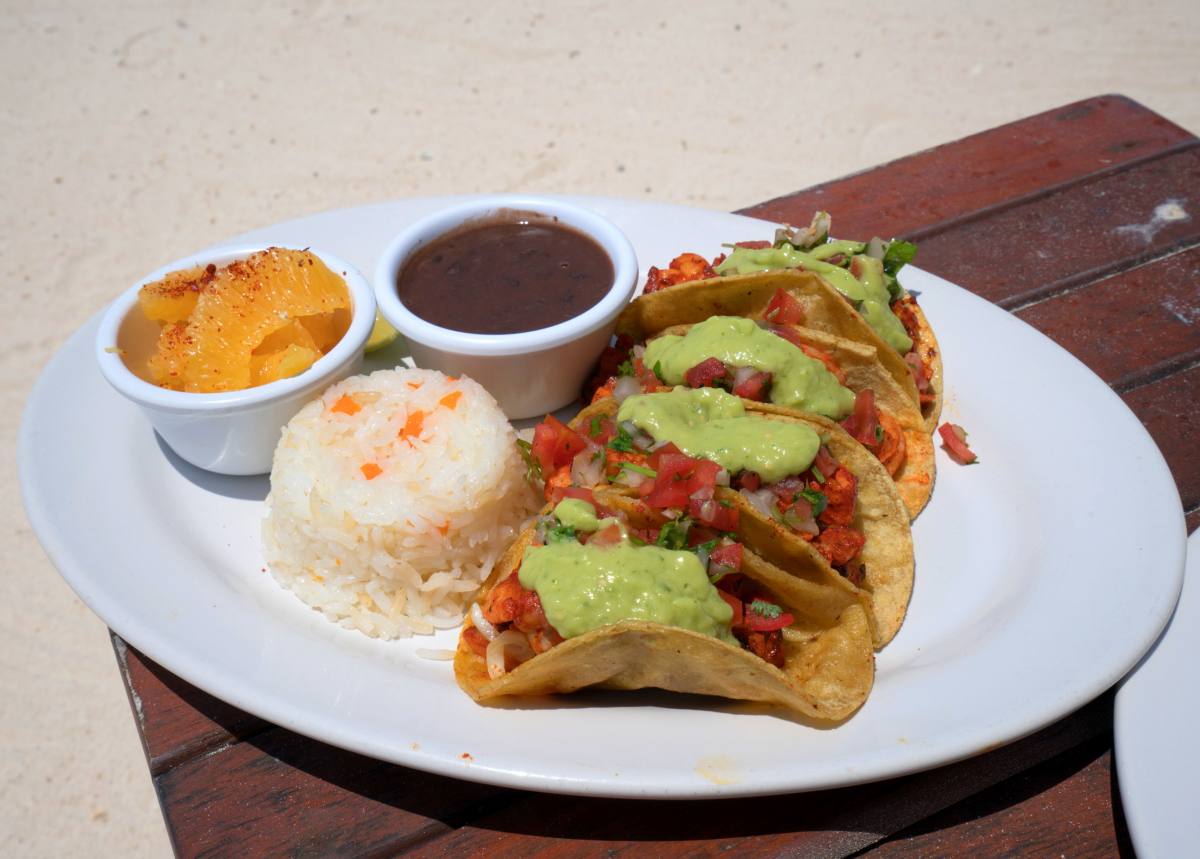 Mina
If you're a meat person, that's the best place to go in Tulum. Last time I went there I ordered some ribs and I received a portion for at least two people. Best ribs ever!
Macondo At Nomade
Macondo restaurant feels like a scene out of Morocco with plush cushions and beautiful textiles. It's right on the beach and serves delicious Moroccan dishes.
They're open for breakfast, lunch, and dinner and credit cards are accepted.
Raw Love
Raw Love is a vegan, raw food restaurant on the beach with hammocks and hippie chairs. Gluten-free superfoods fill the menu, while standout dishes include their infamous açai bowls or black bean pink burger.
The place is cash only.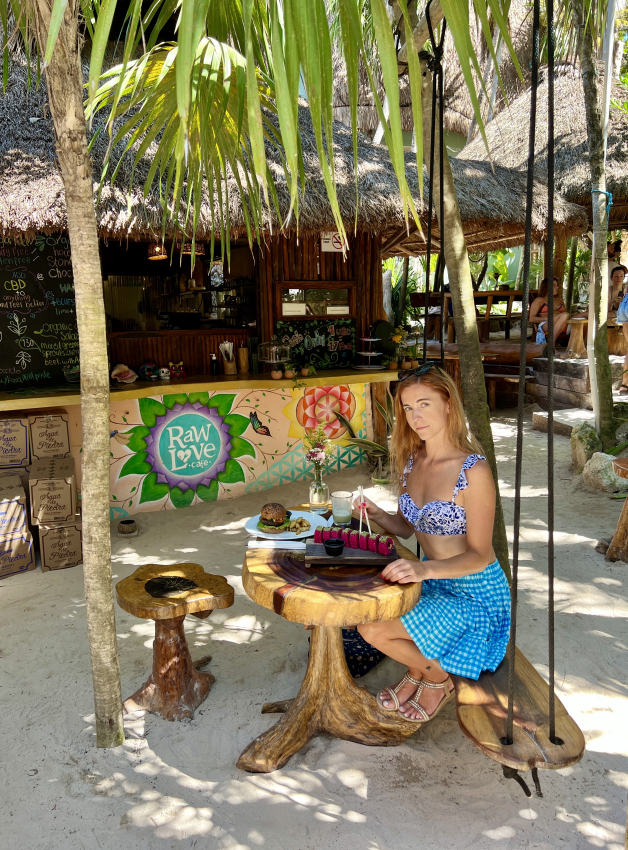 Matcha Mama
Tasty acai bowls and smoothies – perfect for breakfast. Swing seats and cool vibes but prepare to pay for this experience because this spot isn't exactly the cheapest.
There's always a line as it's also a famous Instagram spot, so if you don't care for the decor you might head to their branch in downtown Tulum instead of the beach.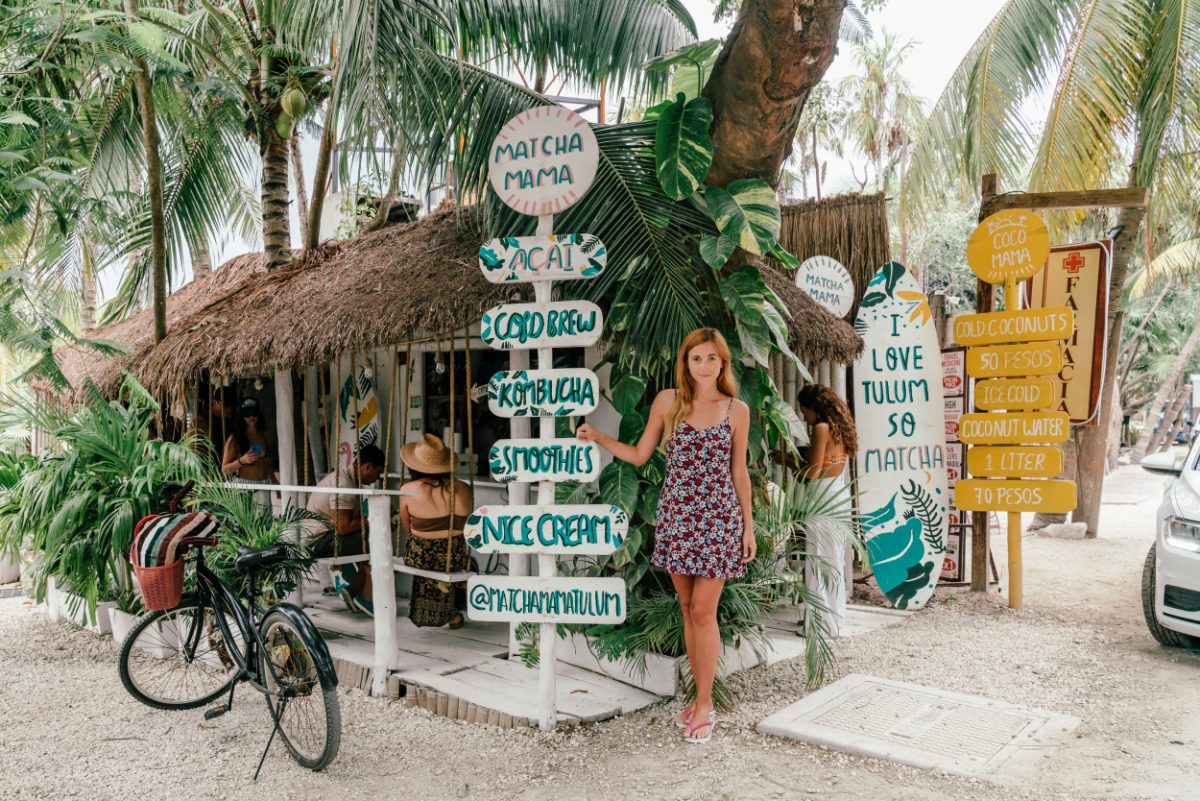 Mamazzita
If you are looking for a special occasion restaurant head to Rosa Negra group restaurants in Tulum. It's a chain and they have another one in Cancun – which is also an experience.
Mamazzita offers music entertainment, even fireworks on some nights, while you eat Mexican dishes with a fine dining twist. It's an absolutely amazing place, although pricy.
Kids are welcome and the restaurant accommodates them, but take into consideration that the place is loud so it's not for everyone.
You must be a table way in advance and be on time. Your reservation will be canceled if you arrive even 5 minutes late (which is unusual for Mexico, I know!).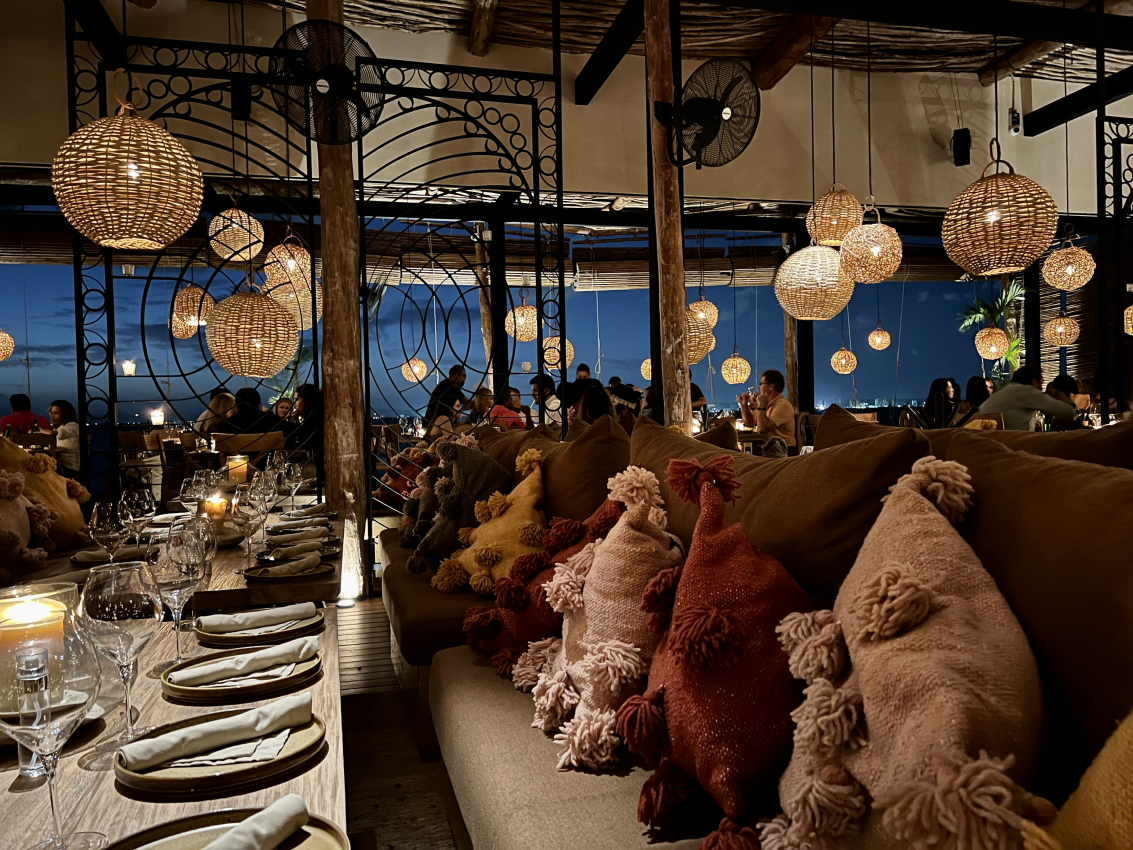 Kanan Sunset Dinner
If you're looking for an iconic treetop nest dining experience you can head to Kin Toh at Azulik. It's Mayan-Mexican restaurant that serves avant-garde cuisine and while it's good the minimum spent is absolutely brutal.
The good news is that there's a competing restaurant now at Kanan. It's also adults only and they have similar treetop nests. Booking in advance is essential as it gets booked up. We ate lunch there and it was delicious!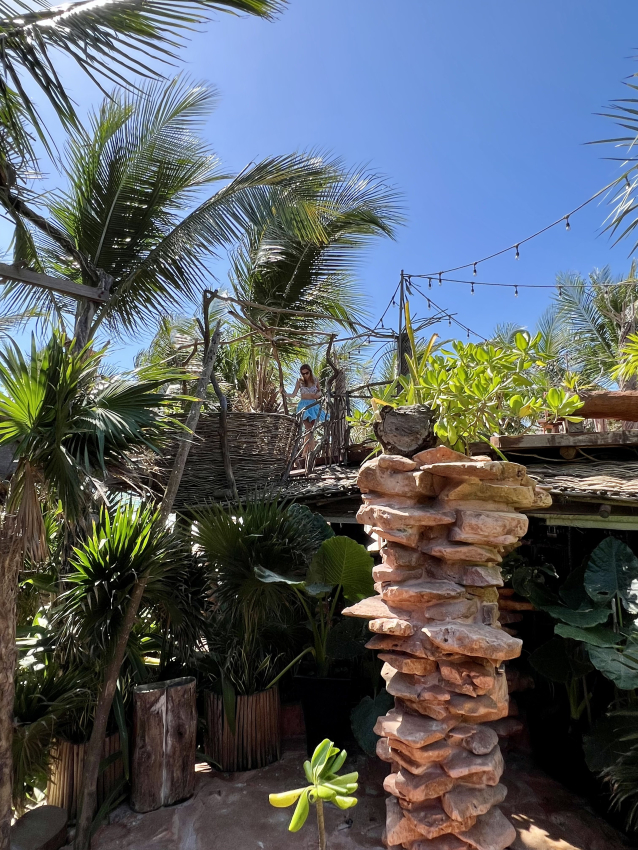 Mateos
It's a great place for lunch and dinner. The place is close to major hotels and near the beach. It has a terrace from which you can see the entire area.
Fish tacos and guacamole are highlights there. There's a happy hour from 5-7 pm with cocktails for 90-120 pesos. There's also a happy hour with 3-for-2 cocktails.
Mateo's is cash only, but they ave an ATM on site.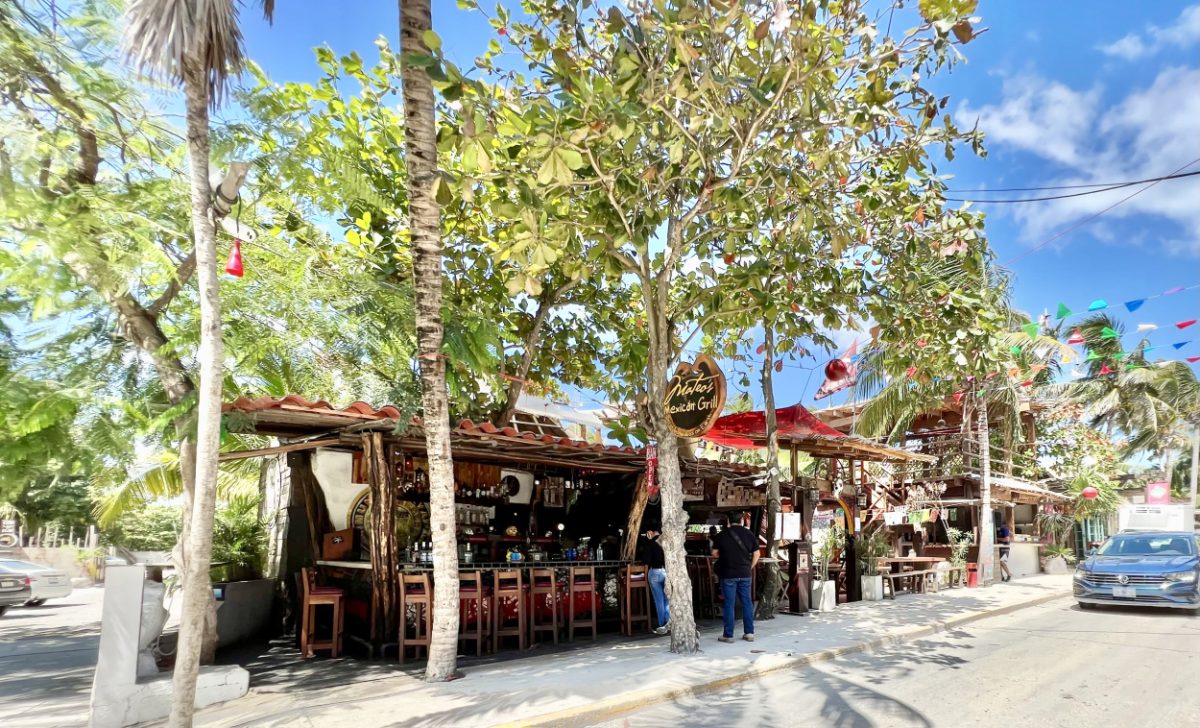 ---
Pueblo – Tulum Town
El Asadero
El Asadero offers the best of all worlds: meat, seafood, and lots of veggie options. It's a casual dining, fast service and you can enjoy street performance in the evening.
Address: Avenida Satelite Nte , Tulum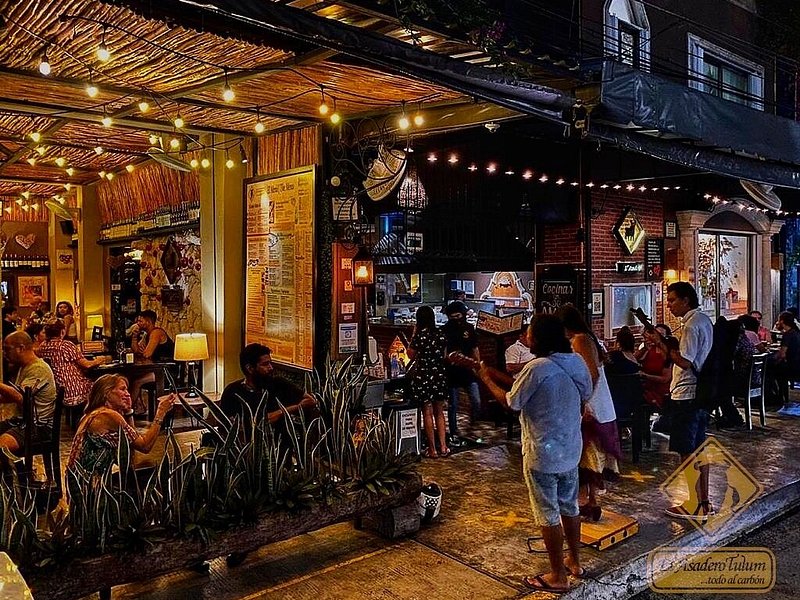 Del Cielo
Ideal for brunch or lunch, DelCielo is a good casual dining that can remind you of one of those Bali cafes.
Their menu is focused on healthy dishes like omelets, quiches, chilaquiles, and granola with a Mexican twist. The restaurant is open all day, but brunch is the best option. Very welcomed to families last time we showed up with 4 kids. Cash only accepted.
Address: Avenida Satelite Sur 5, Tulum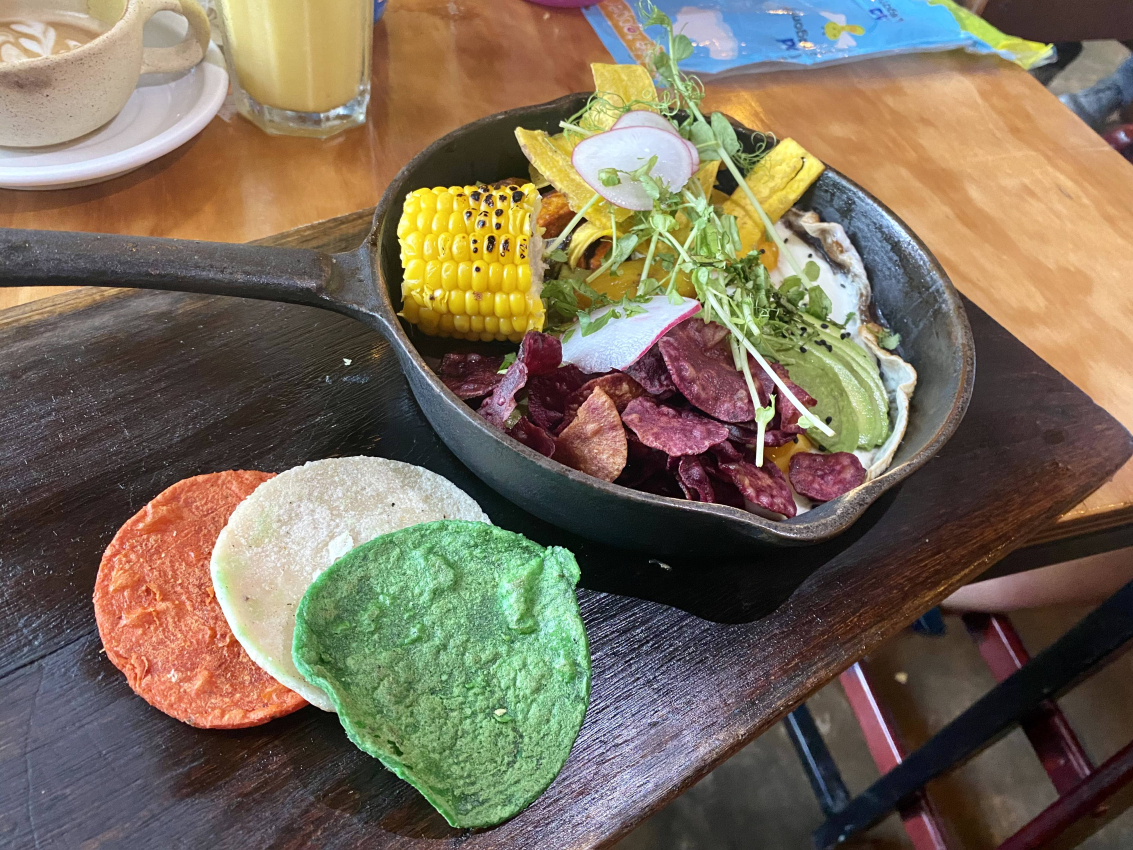 El Carboncito
Tulum's best tacos al pastor and chorizo tacos. It's a casual plastic chairs restaurant taking cash only. Beautifully authentic Mexican experience, nothing like most in Tulum.
Address: Avenida Tulum 5, Tulum Centro
El Camello Junior
If you're into seafood, this place has you covered. It's not a pretty-looking restaurant, rather a hole-in-the-wall place, but worth a visit. Fresh seafood with a local atmosphere.
Las Quekas
Although it's technically a chain with various branches around Mexico, it doesn't feel like it. It feels like more like a homemade hole in the wall place.
It serves sopes and quesadillas filled with typical Mexican ingredients like huitlacoche, rajas, chorizo or flor de calabaza.
Aguachiles
It's the best place for some traditional tostadas with raw seafood, or some cooked dishes including fish tacos or grilled seafood. I particularly recommend the octopus!