Playa del Carmen has become a big hub for digital nomads. I was there when it was starting to bust years ago and every year I see it getting more and more popular. With the influx of expats in Playa del Carmen new places to work spring up like mushrooms after the rain.
It's hard to imagine that not even 6 years ago there was only one coworking spot in Playa del Carmen. I used to go there every other day back then 🙂
Where to Work in Playa del Carmen
Living in Playa del Carmen gives you the option to work at a restaurant by the beach, have an easily accessible coworking spot to go, work while you eat your lunch or drink coffee, or on a lounge next to a rooftop pool.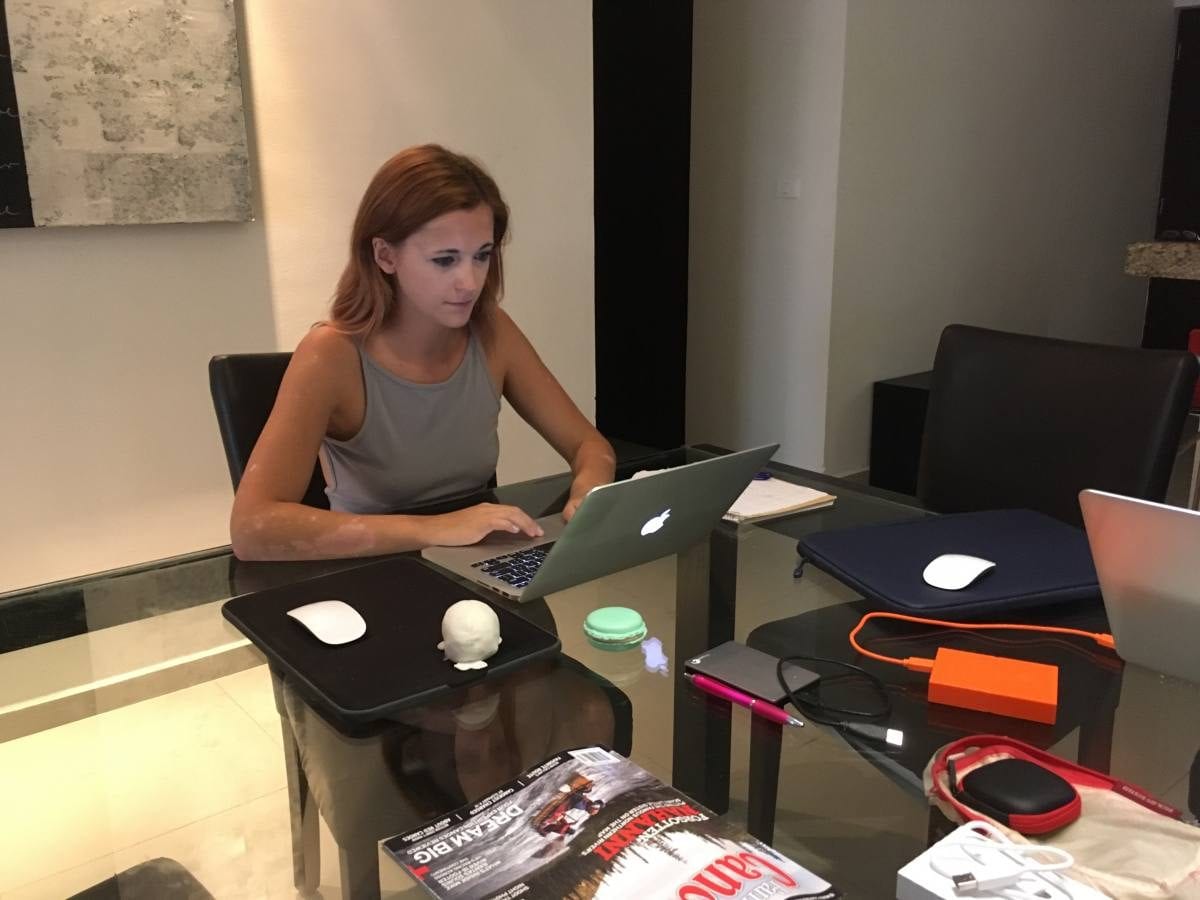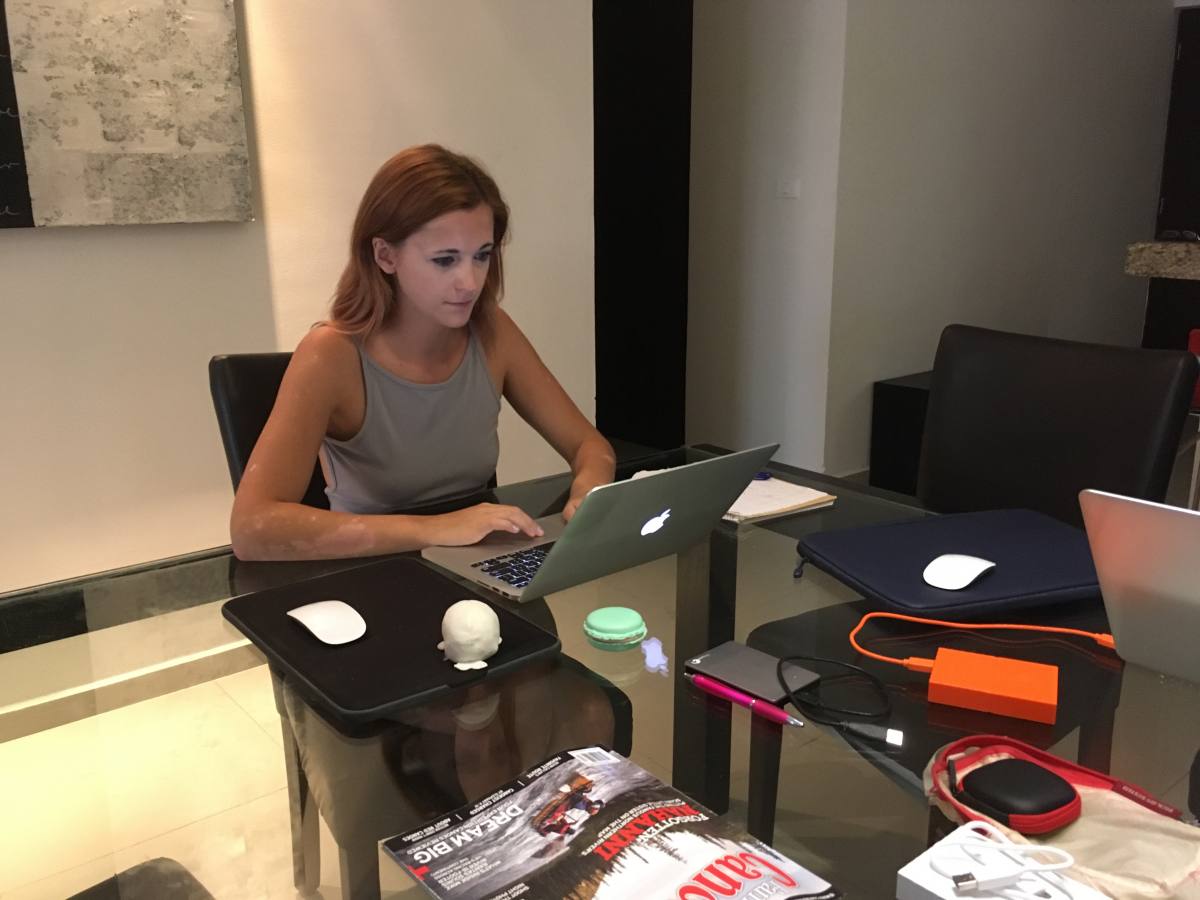 ---
Best Cafes to Work from in Playa del Carmen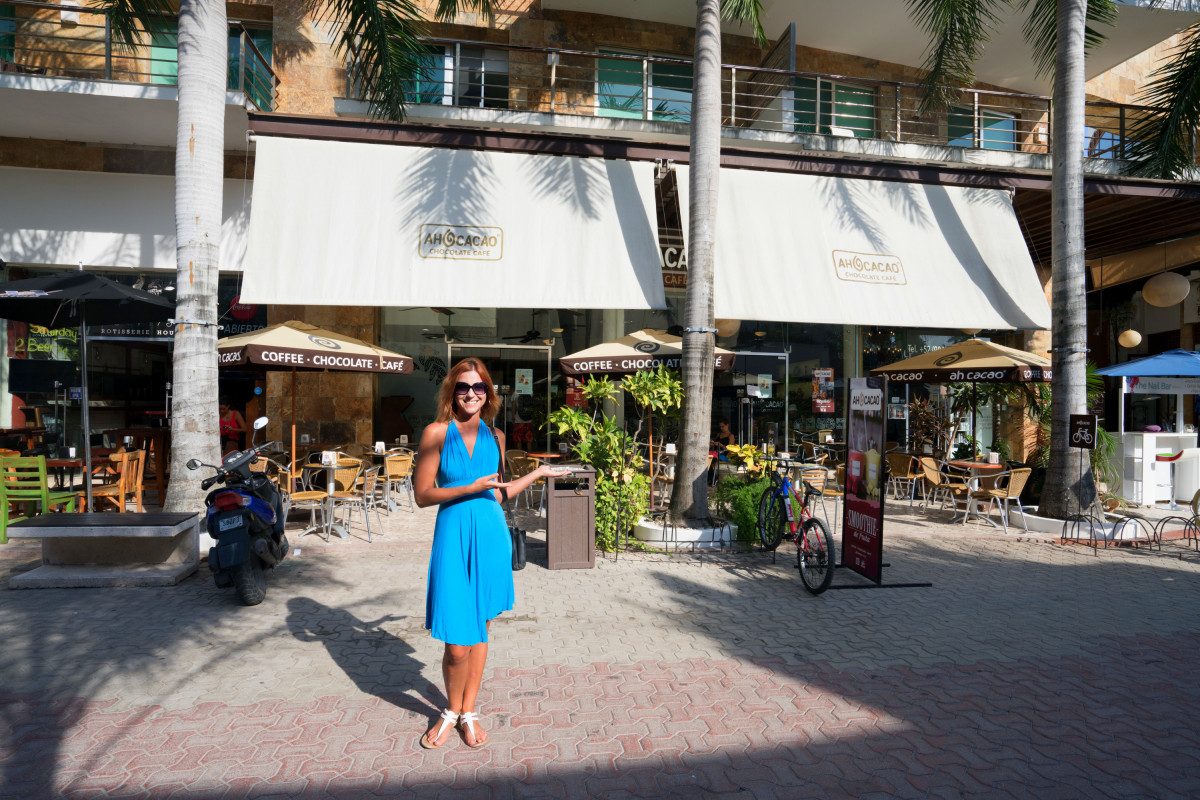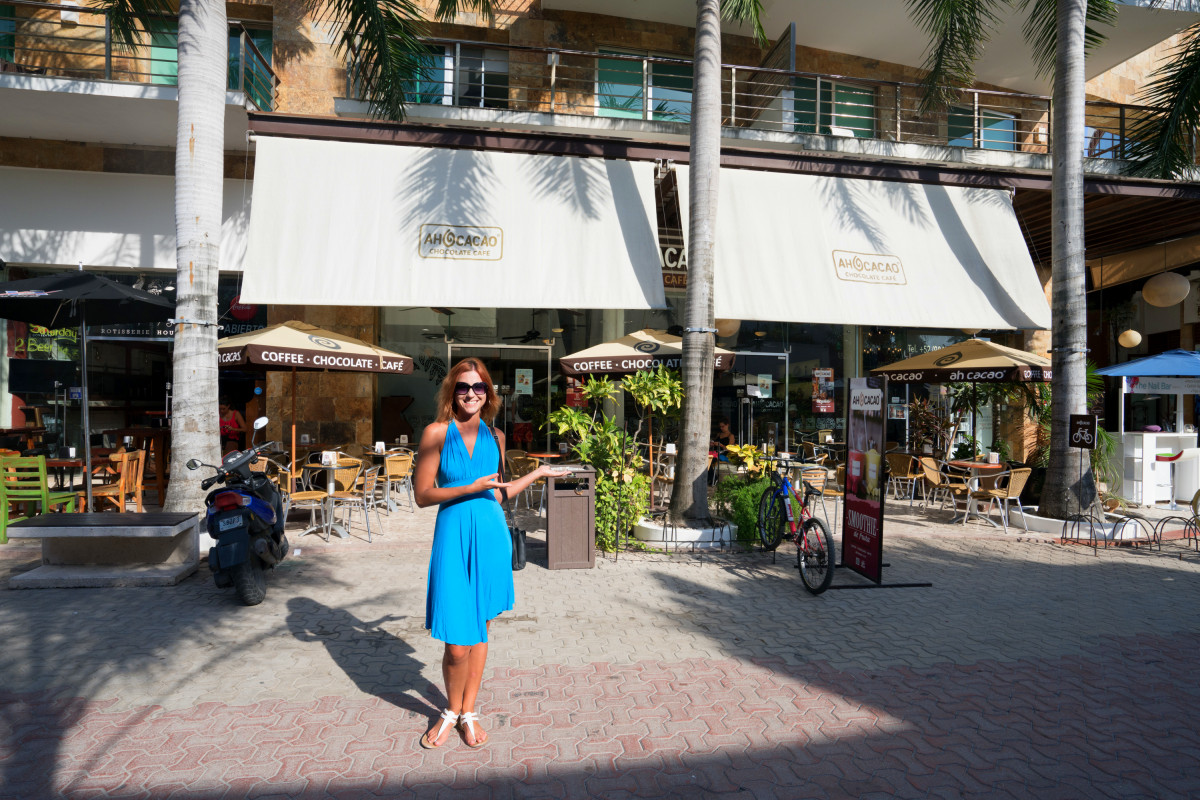 Ah Cacao
What I referred to as "my office". I absolutely love Ah Cacao and while it has a handful of locations all around the city the one on Fifth Av and 38th Street is the best. There's a quieter seating area upstairs where you'll find others typing away at their laptop and meet your friends, or you can do some people watching if the weather is nice outside on the terrace.
The downside is that it can get packed sometimes and Internet occasionally goes down for a few minutes, but the staff and coffee are great. Lots of charging points as well.
Papa Charly
Fantastic food and wifi. Even if you don't want to work there, at least eat lunch or dinner from them. It can get busy at dinner, but during the day it's a quiet outdoor place to work.
There's not much noise, because it's stuck on a quiet corner between two big streets.
Choux Choux
Another famous one in the Playa Del Carmen digital nomad community. Choux Choux is a French cafe that's often recommended for working. It's more of a lunch spot with savory and sweet options. They close at 3 pm every day so keep that in mind when planning your day.
Personally, I'm not a fan of Choux Choux. It's always busy and I fee like the staff is hovering over you to keep ordering more when people are waiting. I think the food isn't great – in fact, I swear I had the worst breakfast in Playa there.
Basic Foodie
This is a cute new addition as an open-concept café. It has good WiFi and a great location with both a cool inside area with large shared tables and a shaded courtyard. Their big tables are perfect for quick product photography.
Basic Foodie is one of my top picks for best cafes in Playa del Carmen for vegetarians. The only downside is that it can get hot in the open setting.
Bajo Cafe / Mercado 30
A locals' favorite, this cafe is one of a collective found in a comfortable space far off the tourist strip. It's a smaller space but has variety of seating options, including both indoor and outdoor with lots and lots of plugs.
It's also one of the cheapest work cafes in Playa as it's further away from tourist crowd. Definitely stay there for lunch.
---
Best Coworking Spots in Playa del Carmen
Nest
Central and popular as it was the first coworking spots. Nest is known for its strong community with regular networking events. There's a lot of room to spread out with a quiet space, meeting rooms, fresh coffee and even a hammock area.
Bunker
Bunker is a small but popular option near Nest, but people seem somehow friendlier there. Lots of room for shared tables, private offices and meetings. One of the biggest advantages of Bunker is that you'll get 24-hour access so if you work in a different timezone, this is the spot for you.
Selina Playa del Carmen
A well-known brand in Latin America, Selina is a chain of hostels with coworking facilities. It's right on Fifth Avenue and has access to a pool or yoga classes, kitchen, meeting rooms, phone booths.
I do feel like it's more of a short-term place to stay due to location and vibe. It's sort of feels like the Millenials in Japan. I highly recommend it to start with because it's extra convinient.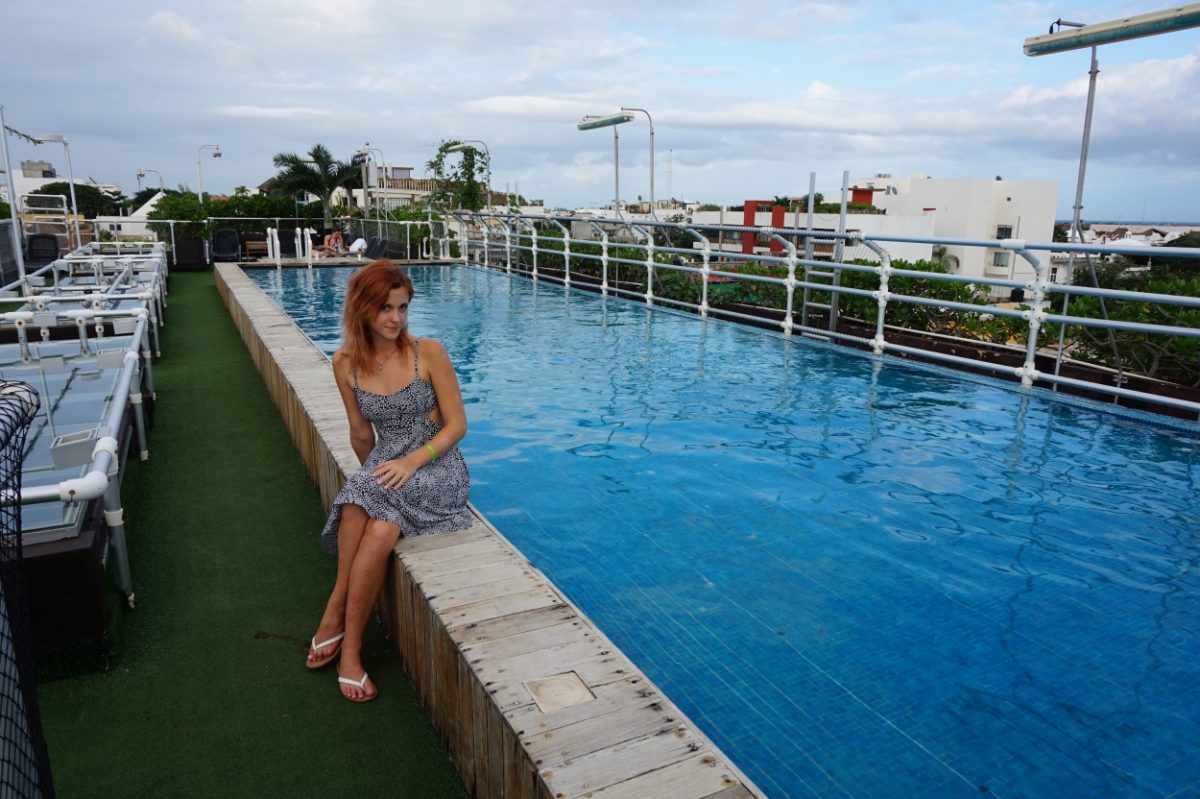 Other Coworking Options
Thompson Hotel
For a more bougie option with a view, check out Thompson Hotel on the 5th Av. It has a rooftop with stunning views over the ocean right by the beach. They're used to digital nomads setting up for the day and do have a few shady spots. Food is great there as well!
Be Playa Rooftop
More of an unusual and also bougie option is the rooftop of Be Playa. Great sushi, fun shallow pool and lots of other expats hanging out. On Sundays they have DJ with music, so it's not the best time to go but other days it's a fine spot to work.
Mamitas Beach Club
I mention it because plenty of expats new to Playa enjoy going there. I feel like it's a good spot to tourists, but for locals it sucks, but to each their own. The wifi is good and so is the view, but you need to pay for it. As long as your laptop can stay charged for a while you'll be fine working there.