Mexico isn't lacking options for cenotes to visit. Even walking around Playa del Carmen some restaurants will invite you in to see their cenotes – in the middle of the town!
Whether you're traveling to Cancun, Playa del Carmen or Tulum, you can pick and chose the best cenotes to visit based on your preferences. Some cenotes are fantastic for diving, others are incredible for just swimming or simply even looking at them without even getting into the water.
Due to the influx of tourists in the Yucatan Peninsula, many lesser-known cenotes are now packed almost all the time. If you want to experience Mexican cenote with just a few others, or even alone, you can try to visit these secret cenotes in Mexico instead of the popular ones that I featured in my other post.
I honestly think all cenotes are beautiful and worth visiting – popular or not, but each will provide you with a slightly different experience. You need to rent a car and drive to all these cenotes because it's a very off the path adventure.
Fantastic Secret Cenotes in Mexico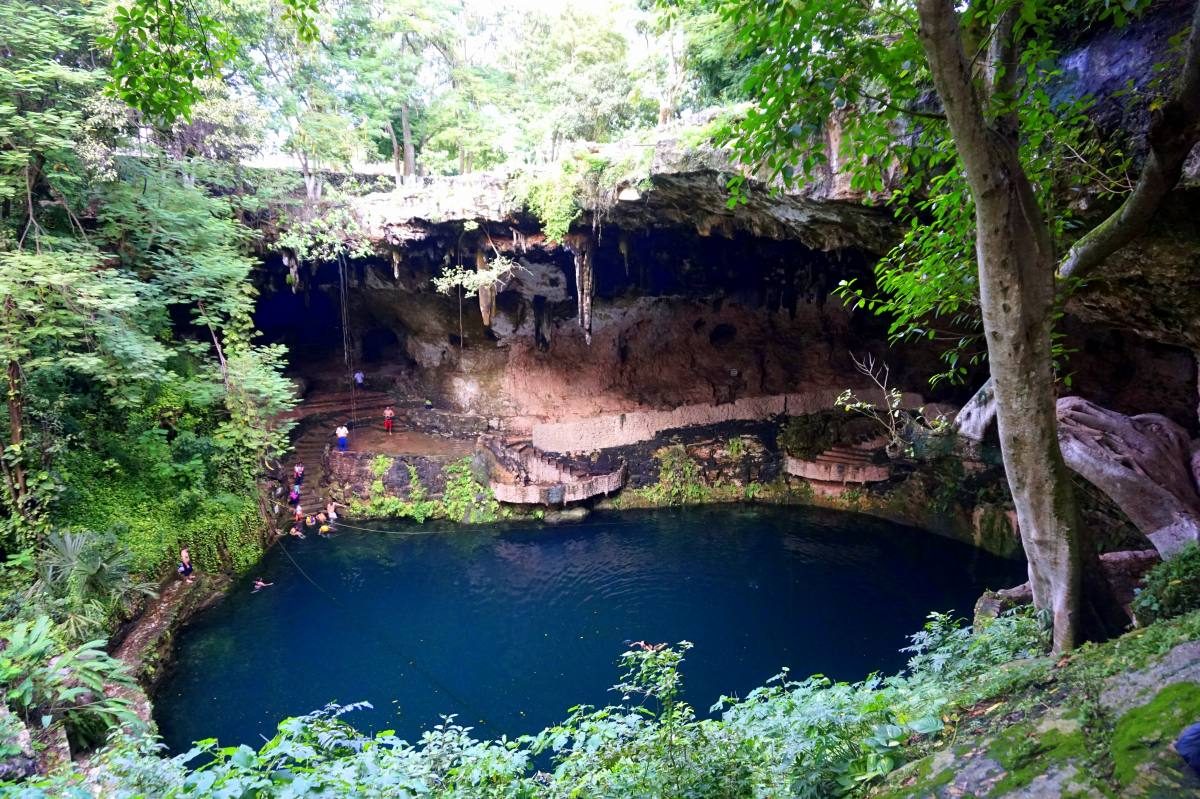 Check other cenotes in the area:
---
1. Cenote Xoch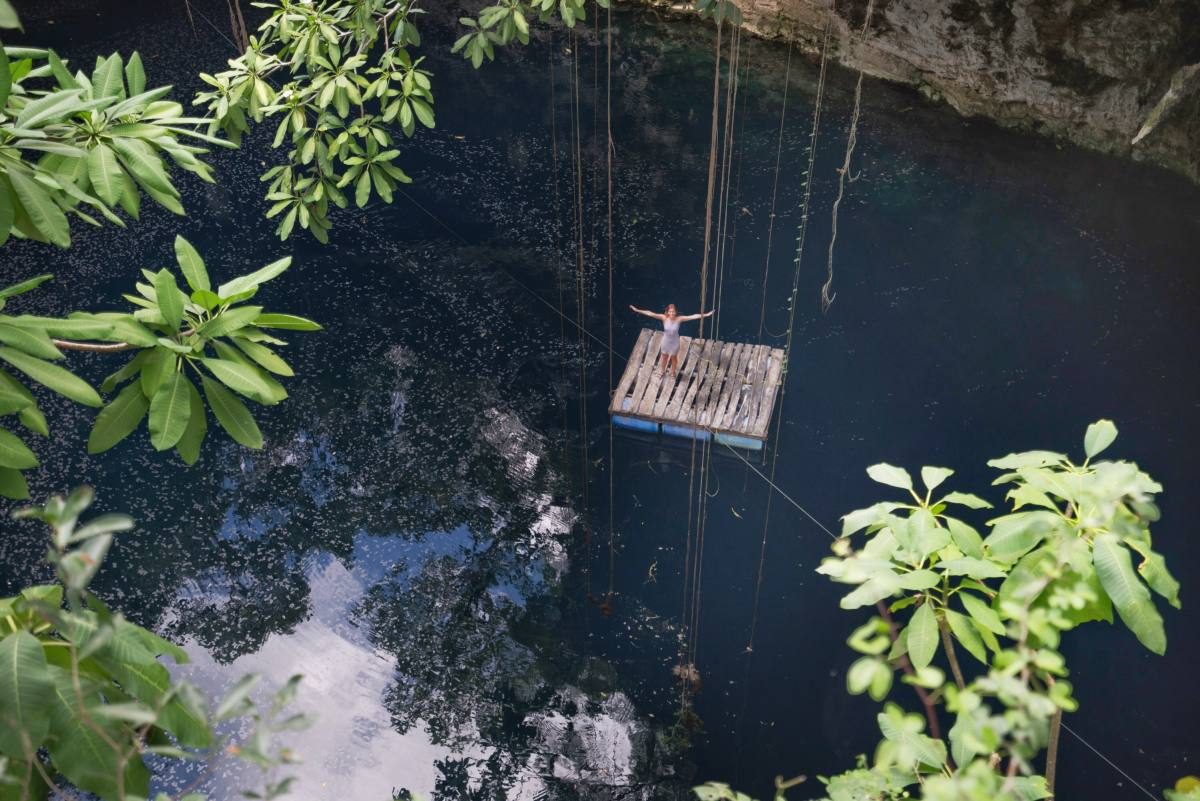 A little town of Cenotillo has over 100 Mexican cenotes. We searched for someone to show us one of them, literally going from door to door. There's no other way.
Many locals were afraid of going to cenotes; telling us stories that some people who went never came back and their bodies were never found.
Spooky. When we finally managed to find a guide, he took us to this hidden gem where I immediately took over the raft.
Price: depending on who's taking you to the cenote
How to get there? Drive to Cenotillo town and ask locals who can take you to some cenotes.
Difficulty level: Extreme!
---
2. Cenote Cristal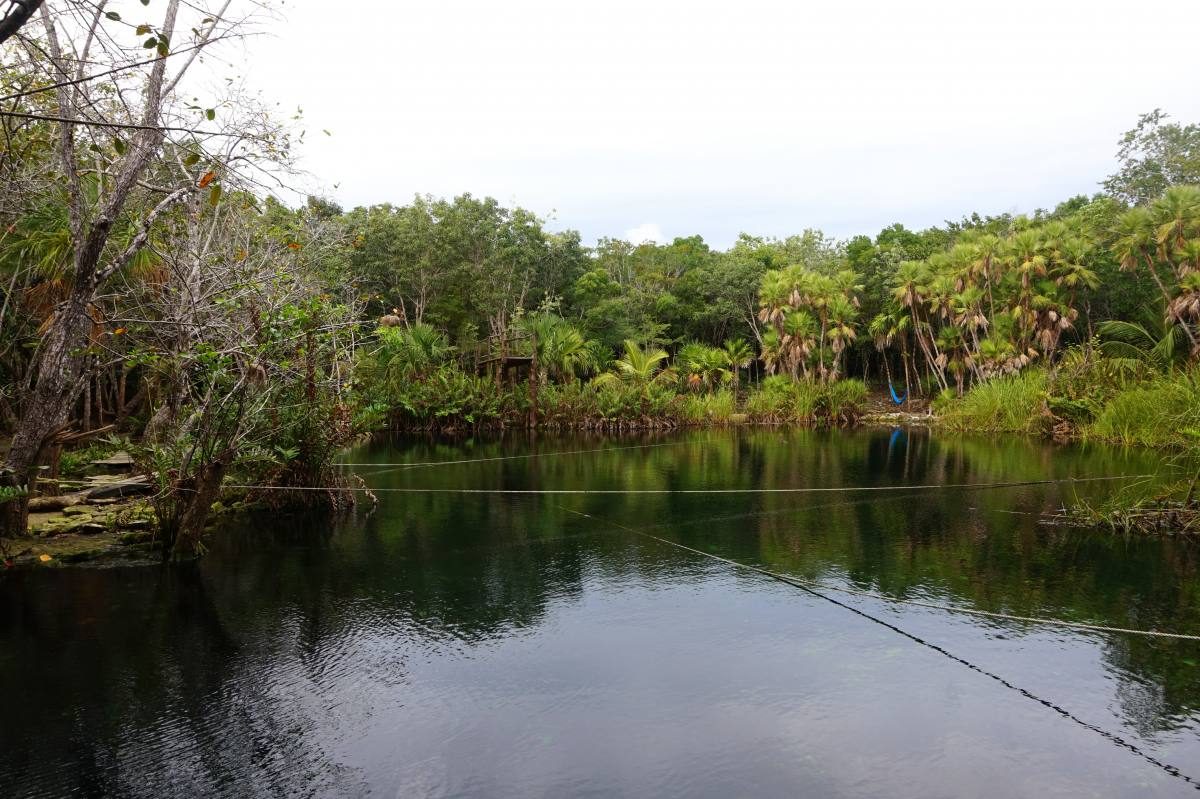 Cenote Cristal is a small cenote that might not have the most crystal waters you'd see but it's a bit off the beaten path place to hang out. Also, the cutest little cat came to me, then stayed with and cuddled the whole time purring.
Open: daily 9am-5:30pm
Price: 120, but you get free access to Escondido as well.
How to get there? You can easily bike 3km from Tulum as that's what I did, but if you want to get there faster get a cab as it shouldn't be very expensive.
---
3. Cenote Mil Columnas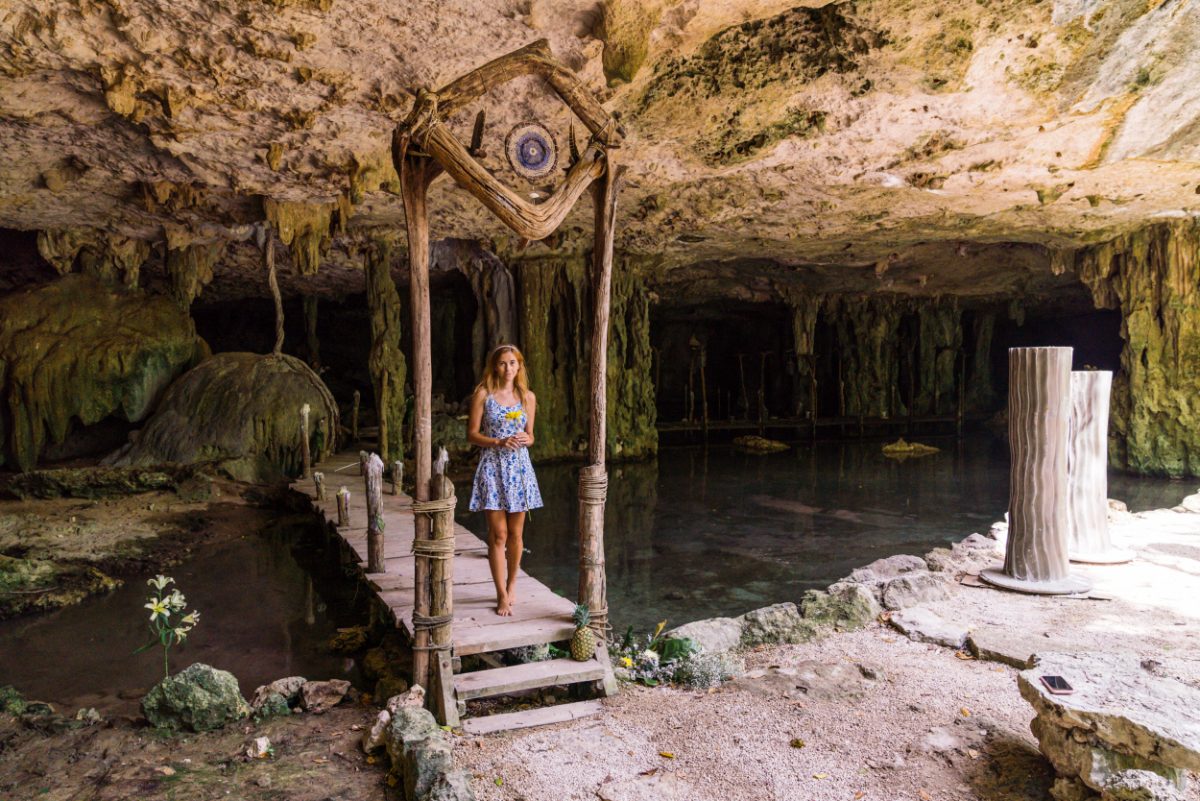 Mil Columnas cenote is a very hidden cenote. There's not a single sign leading to it, even though it's located right at the Dos Ojos complex.
This cenote is more like a temple with barely any visitors. You can swim if you wish, but it's also a perfect spot for photoshoots when all the candles and lights are lit up.
Price: donation-based
How to get there? It's inside Dos Ojos cenote park. Turn right at the restaurant and follow the bumpy road.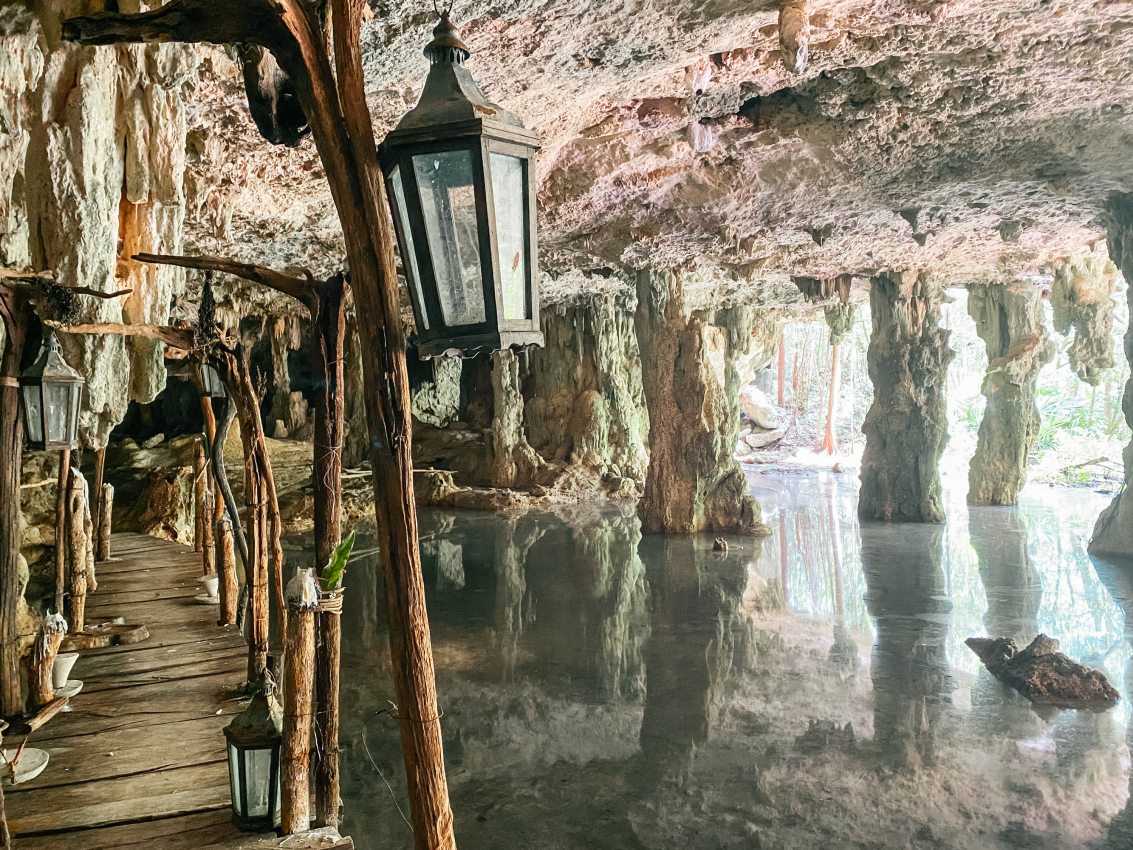 ---
4. Cenote Caracol
Interesting "hole-in-the-wall" cenote, literally. Located in the middle of nowhere on a tiny road in the jungle.
It's a great spot for divers, so I noticed some guided diving tours there.
Price: 250 MXN
How to get there? It's really in the middle of nowhere. I actually found it by accident when looking for a wrongly marked other cenote.
---
5. Cenote Multum-Ha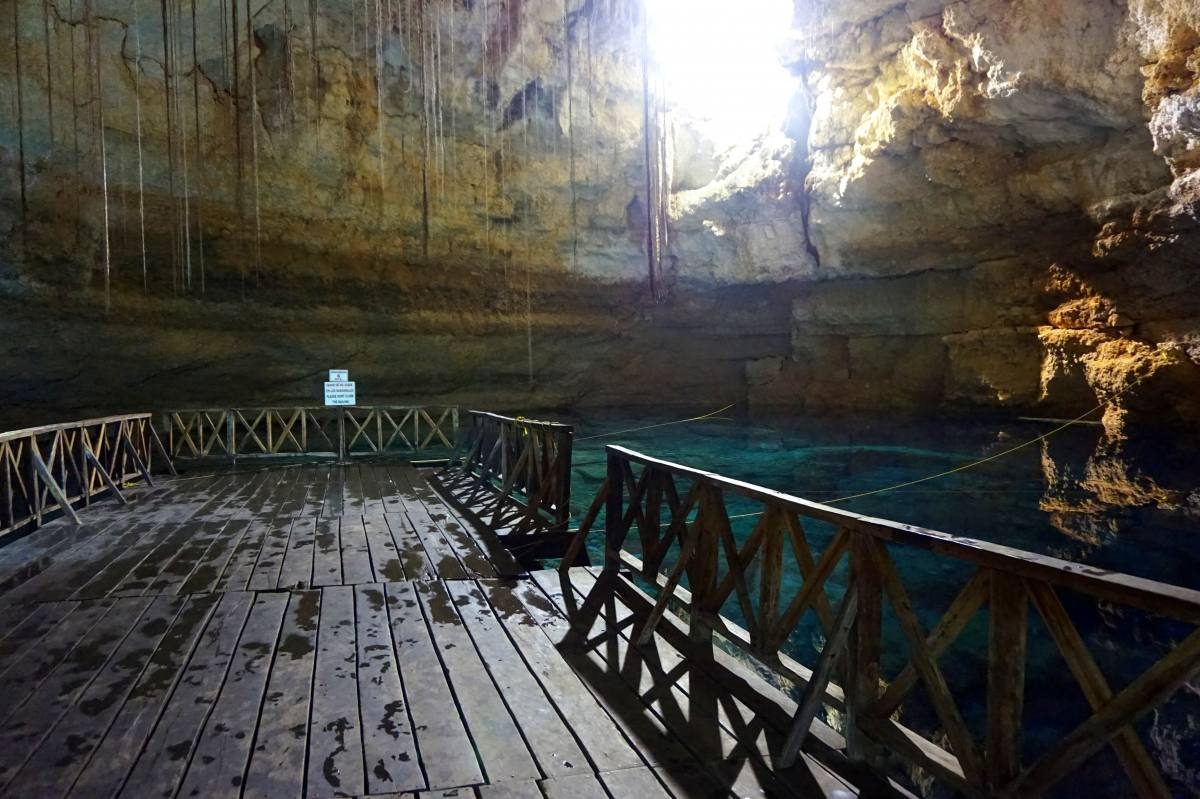 Multum Ha is another cenote near Coba and the best for snorkeling as it has the clearest water, but I didn't see any fish so I'm not sure if I would recommend it.
Price: 55 MXN
How to get there? If you came to Coba with a driver ask him to get you to cenotes – it's just 5 minutes away. If you're driving everyone can give you directions.
---
6. Cenote Escondido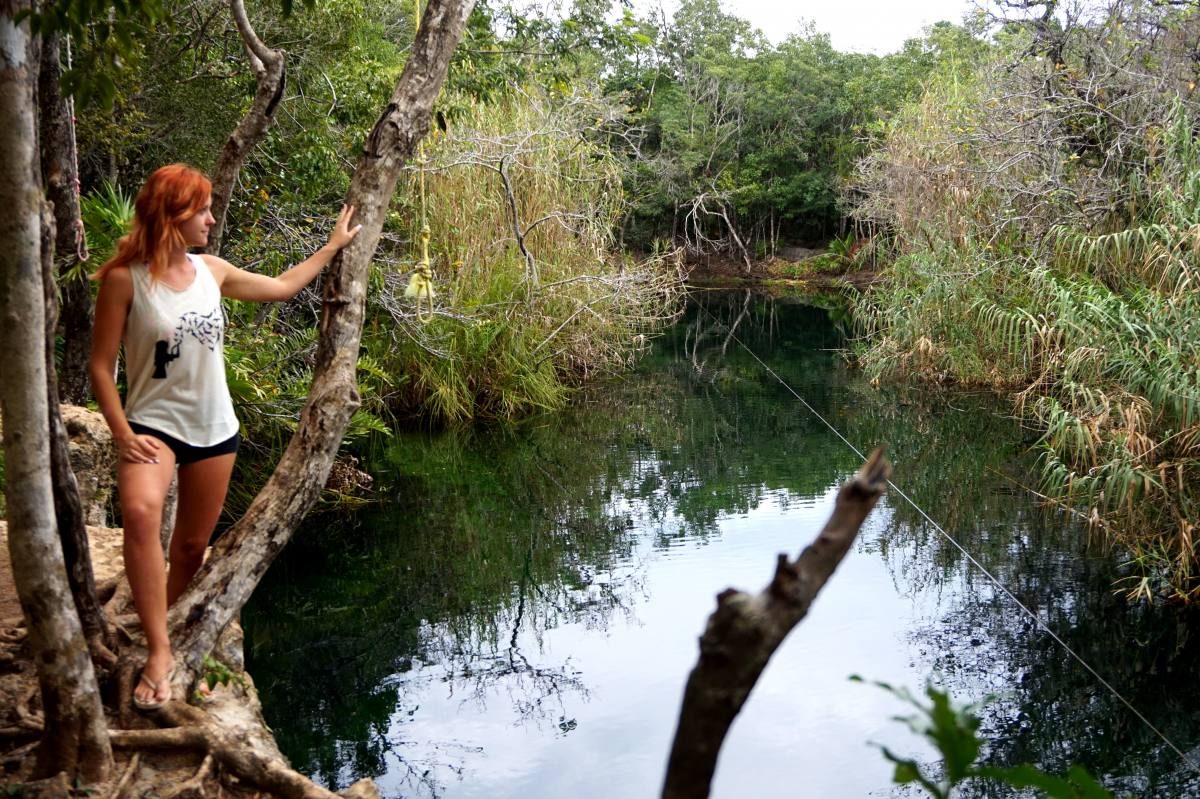 Cenote Escondido is far from being the most beautiful cenote near Tulum, but it's really hidden and you can enter for free if you visit Cenote Cristal.
It has a cool rope to jump from and apparently an underwater cave I failed to discover when I visited.
7. Cenote Santuario De Los Guerreros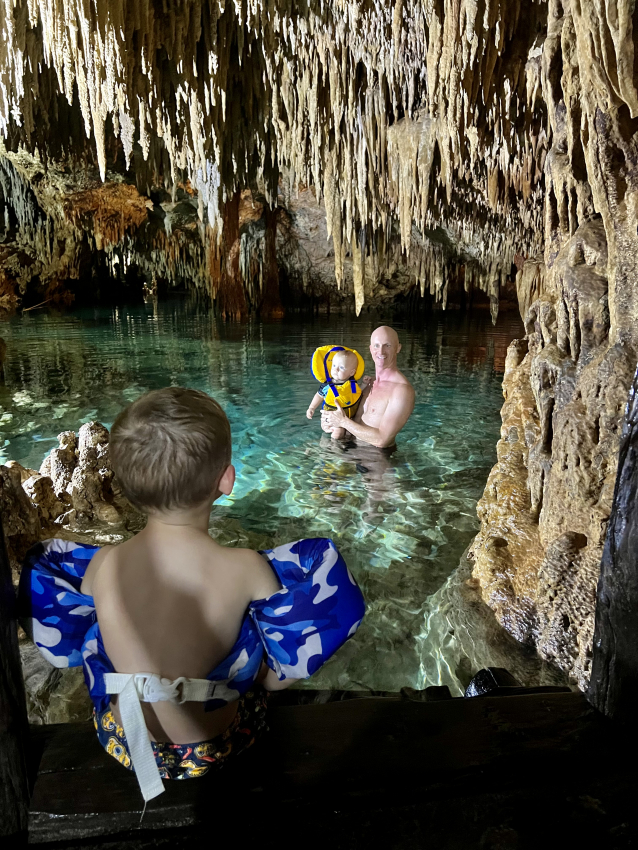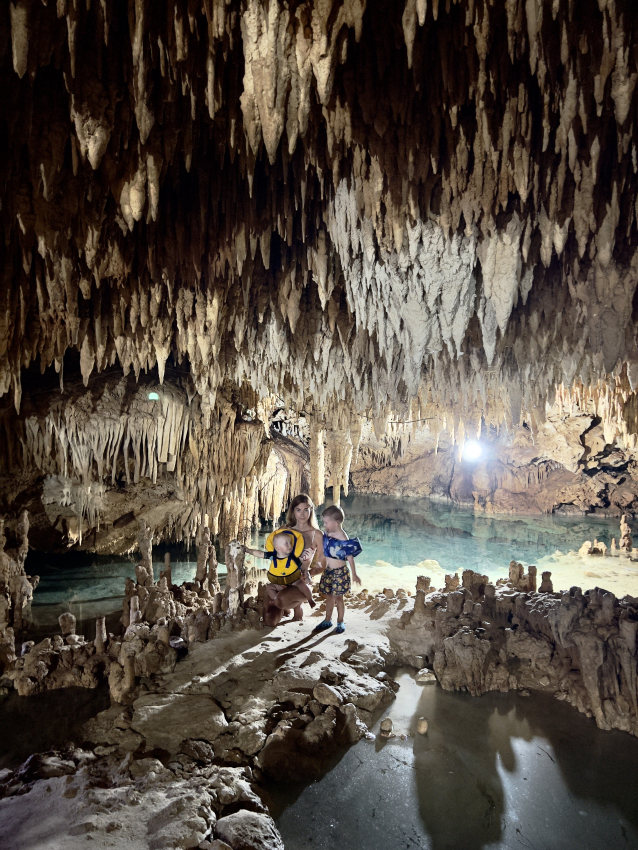 Cenote Santuario De Los Guerreros is my new favorite cenote I discovered it by a total accident while searching for a different cenote. It's way deep into the jungle and gets confusing, but it's worth your time.
I'm yet to ever see a foreign tourist at this cenote, it's usually all local families. My two little toddlers loves this place, especially the bats.
This cenote is a complex of underground caves, some shallow enough for walking and some great for snorkeling and swimming. There are dry sitting spots as well and some light coming through.
---