Cenotes in Mexico are everywhere in the Yucatan Peninsula. A few decades ago you would need to drive deep into the jungle to discover some, but these days you explore them effortlessly as there are signs and cenote eco-parks built around them.
Some of Mexico's cenotes are open like a lake, others are almost completely underground with only a small opening. There are more than 6000 cenotes in the Yucatan, so you have plenty of options to choose from.
There are also many great cenotes near Cancun, Tulum, Coba, Valladolid, Puerto Morelos, or Merida, so you can easily find a number of cenotes to visit during your trip to Mexico. Here are my recommendations for the best cenotes in Playa del Carmen & best cenotes in Puerto Morelos.
IMPORTANT: At the cenotes in Mexico, you'll be asked to swim without any lotions or creams on your skin at all, as can poison fish, sea plants, and other delicate marine life.
You will live after being exposed to the sun for a bit, but sadly other creatures will not survive if you infect their natural habitat with sunscreen. However, you can get biodegradable sunscreen at some cenotes.
Please note: all prices are in Mexican Pesos (MXN). Prices increase all the time, so please keep in mind that it might be slightly higher. Be prepared.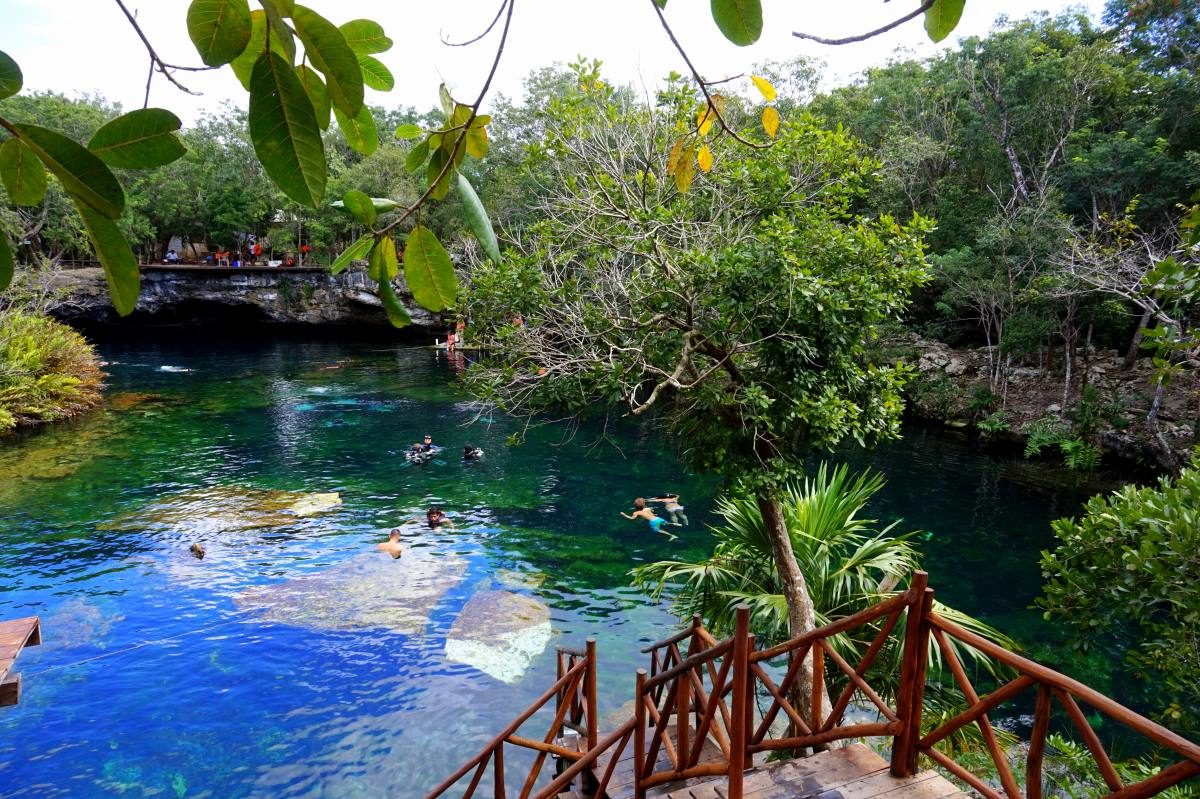 Best Cenotes in Playa del Carmen
1. Cenote Azul
Cenote Azul is one of my favorite cenotes. It's 26 meters deep and has crystal clear water perfect for swimming in. You can also meet some iguanas living in the bushes around.
Although the place can get quite crowded everyone can find a spot to either relax or jump from a cliff. Get there as early as possible after 12pm on some days there's no parking at all.
There are plenty of fish that will swim around your legs, so be prepared to be tickled a lot. If you can hold your breath for long enough there is a small underwater cave passage that you can free dive through.
Here is my full guide to visiting Cenote Azul.
Cenote Azul Entrance Fee: 200 MXN.
Cenote Azul Opening Times: 9 AM to 5 PM daily.
How to get to Cenote Azul?
All three cenotes (Azul, Eden, Cristalino) are just 20 minutes away from Playa by public transportation. In order to get there, you need to jump on a colectivo – a Mexican minibus. You can take them from a stand located on Calle 2 Norte between Avenida 15 and 20 and ask the driver to drop you off at one you want to go to.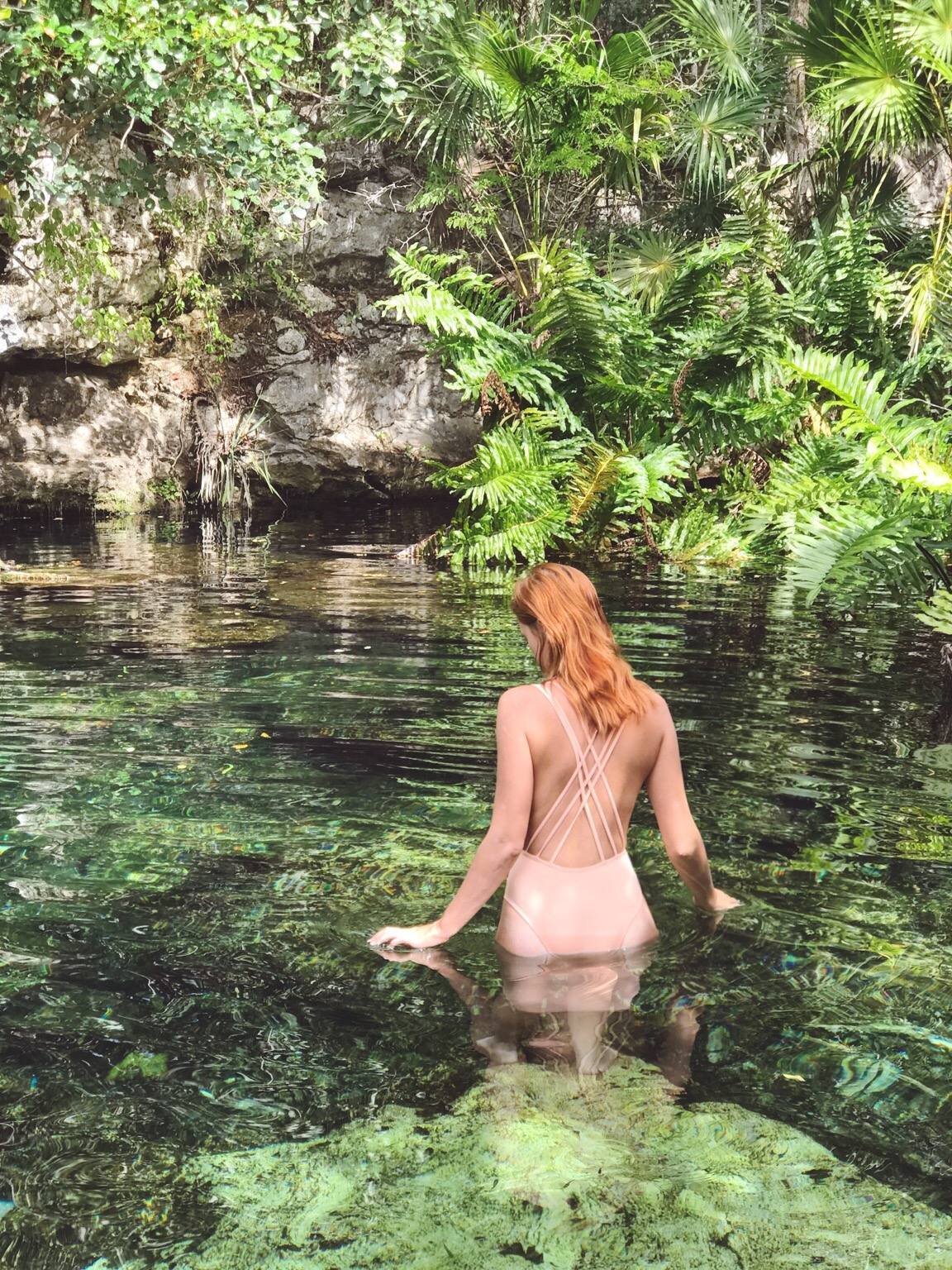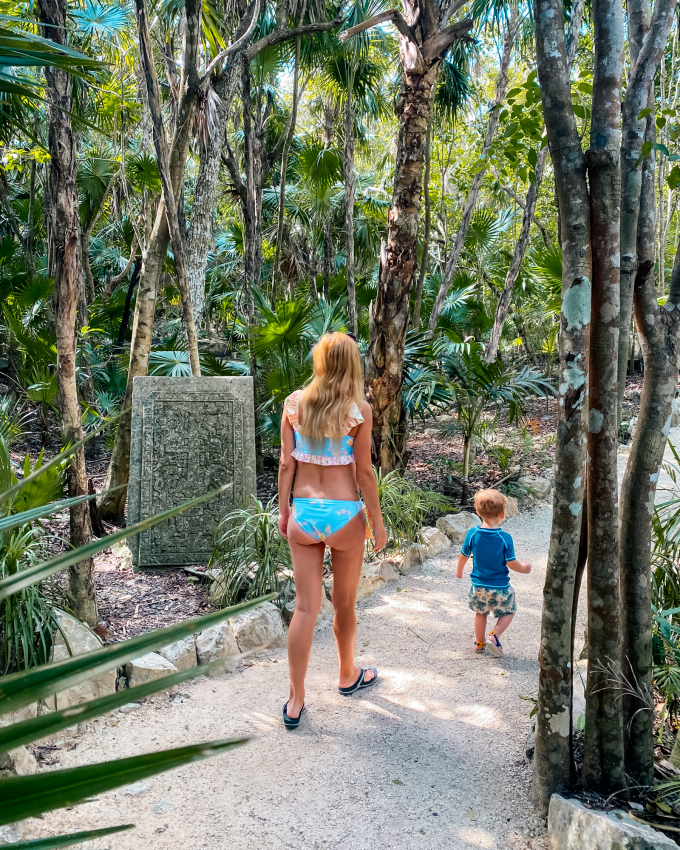 ---
2. Cenote Jardin del Eden
Considered one of the most beautiful cenote near Playa del Carmen. You can jump off the climb or even a tree and chill on a terrace right above the cenote. The water is clear and you can find huge rocks in the center where you can swim to and rest.
While you sit there little fish will come to you and eat the dead skin – just like at the "fish spas" on 5th Avenue in Playa del Carmen.
Cenote Eden Entrance Fee: 150 MXN.
Cenote Jardin del Eden Opening Times: 9 AM to 5 PM daily.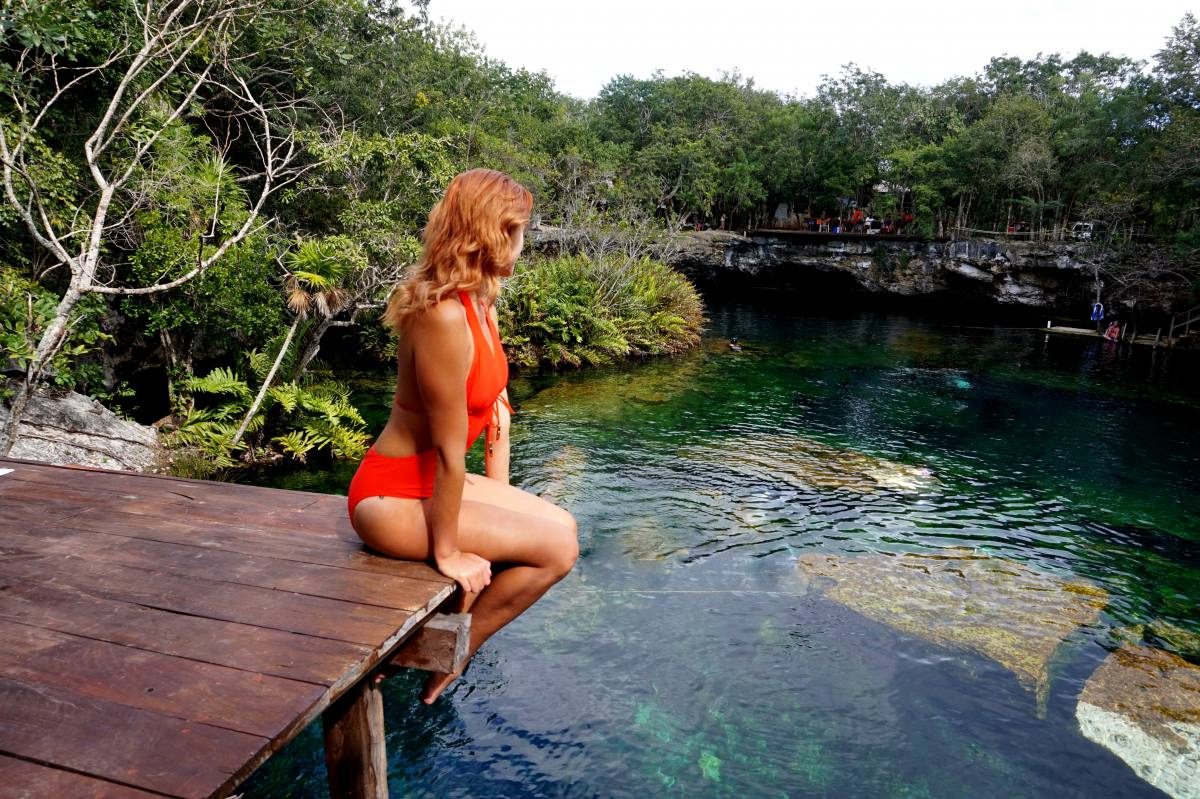 3. Cenote Cristalino
Cenote Cristalino is one of the groups of three cenotes next to each other, along with Azul and Jardin del Eden. This cenote has a half-cave you can swim through and see a contrast between the lightened-up water and the one from the cave.
Cenote Azul Entrance Fee: 130 MXN.
Cenote Azul Opening Times: 9 AM to 6:30 PM daily.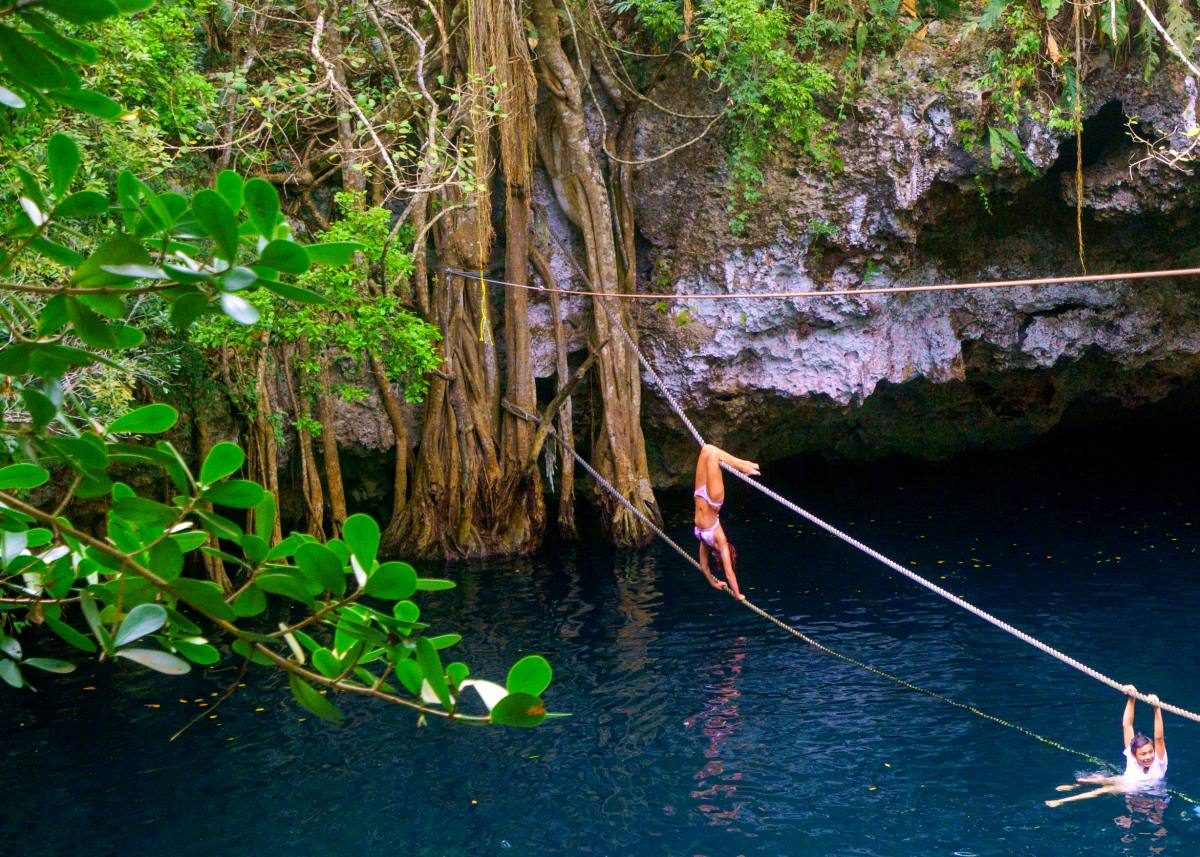 4. Cenote Chac Mool
It's a fantastic diving-only cenote that offers breathtaking stalactites and stalagmites illuminated by the rays of the sun.
Keep in mind that cameras aren't permitted inside the cenote, but you can get professional photos for 60USD extra.
5. Rio Secreto
Technically not a cenote, but it's a perfect cave experience. It's a semi-flooded limestone cave system that you swim and walkthrough. The place is dark, as it's entirely underground but don't worry – you're given a headlamp.
While Rio Secreto may seem commercial I highly recommend this experience.

Rio Secreto Opening Times: Daily, by guided tours only.