Montana needs no introductions, and for good reason. Home to both Yellowstone and Glacier National Parks, this western state has everything under the sun from hot springs to ski slopes. The lush landscape turns into a magical winter wonderland where carnivals and snowmobiles are aplenty.
Big Sky & Yellowstone Country is a treasure box filled with hidden gems that await travelers who have wanderlust and adventure on their minds. So go ahead and rent your car, book your travel insurance, and get ready to explore Montana!
Keep in mind that Montana is cold in the winter. Duh, sounds obvious no? Sure, but I mean REALLY cold.
When my husband took me to Montana for the first time as he studied there I expected a standard winter, but I didn't predict the amount of powdery snow and how freezing it would be everywhere. Take a good coat with you and pack some hand warmers for sure.
1. Embark on a Snowcoaching Journey Through Yellowstone National Park
Home to the oldest bison herd in the United States, Yellowstone National Park is one of a kind. This surreal destination has captured the hearts and imaginations of visitors who flock over to this corner of the earth to experience what the park has to offer.
Perched on top of an ancient volcano and home to sizzling hot springs and howling wolves, the park looks even more captivating in the snow, just like Paris in winter.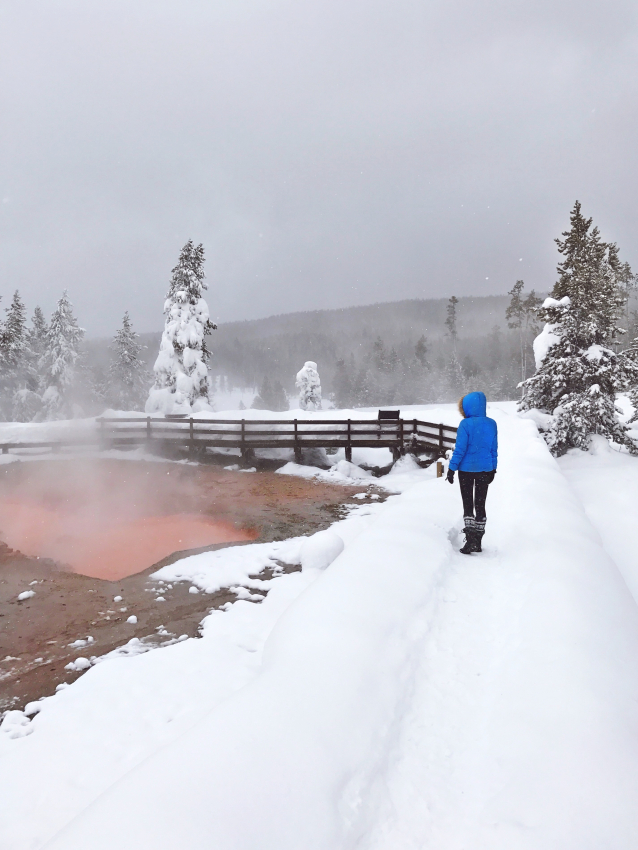 Snowcoaches are the best way to discover the picturesque landscape during snow season. These vehicles were built for leisurely cruising past forests, lakes, and other attractions. All you need to do is relax in your seat and get your camera ready to capture grizzly bears, bighorn sheep, and coyotes.
Snowcoach tours last for seven hours and include a guide who is ready to answer your questions regarding the history and geography of the park. Each snow coach is large enough to accommodate 8 to 12 passengers, allowing you to share your excitement with your friends or family members.
Yellowstone offers a wealth of tours including winter photography excursions that operate from December to March. These tours offer flexible itineraries and the chance to capture memorable wildlife images with the guidance of an experienced photographer.
Another great tour worth mentioning is the Old Faithful Tour. This snowcoach tour makes several stops and offers visitors the chance to snowshoe their way through the Upper Geyser Basin. Lunch is served at a fast-food grill followed by a walking tour of Geyser Hill.
Of course, if there's not enough snowfall during your visit, you can still do all of these things including visiting Old Faithful, Artist Point, Paint Pots, Hayden Valley, Prismatic Spring, or the Lower Grand Canyon Waterfalls on a day tour to Yellowstone National Park.
Other Information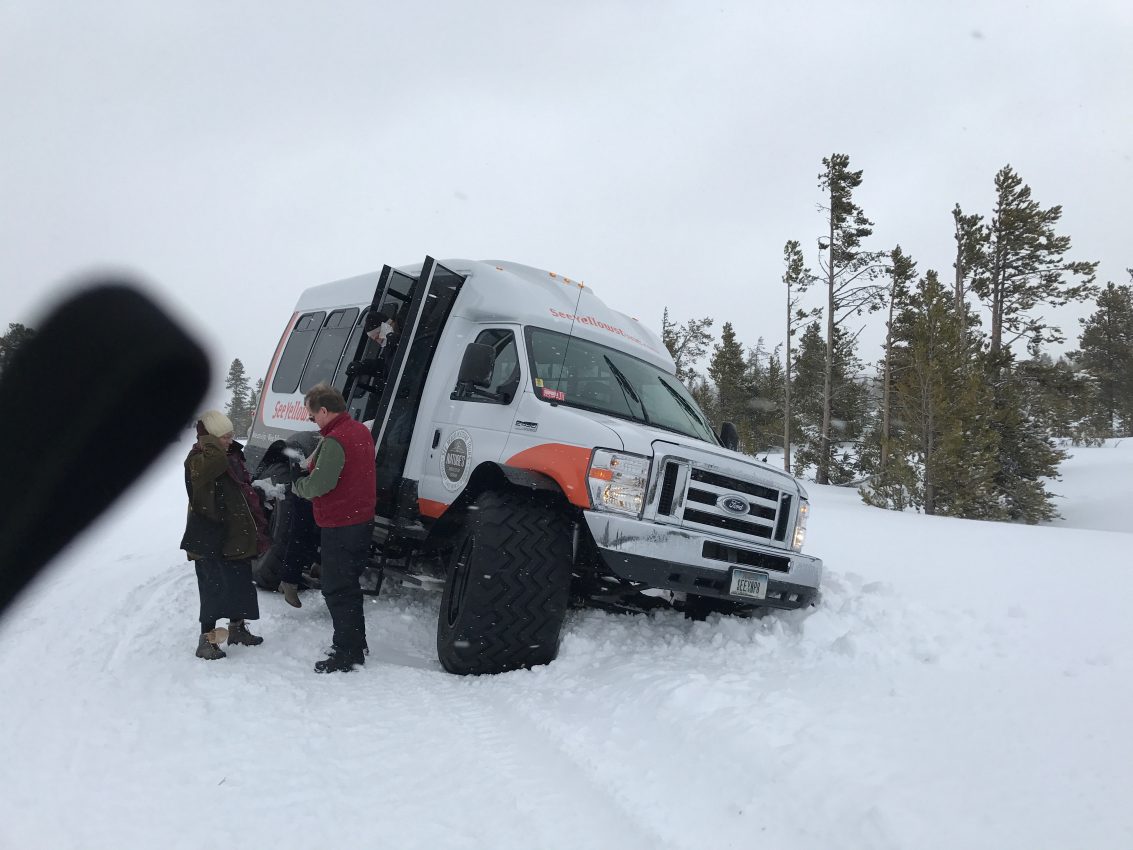 ---
2. Visit the Yellowstone Art Museum
The Yellowstone Art Museum tells the history of the area through progressive contemporary art pieces that were collected over the years. This growing collection includes sculptures and illustrations by famous regional cowboys and painters.
Every year between January and March, the museum hosts an auction where local pieces by well-known artists are sold to the highest bidder.
Art lovers can also pay 5 dollars for the chance to walk away with an original piece of art or handmade jewelry. All they need to do is find the museum's Art-o-Mat machine and pull the knob in order to receive a small art package in return.
3. Ski at Bridger Bowl
About 240 miles South East of Snowbowl, Bridger Bowl is another popular ski destination in Montana. Named after Felix James Bridger, one of the first mountain men to explore the Yellowstone region in the 1800s.
With an elevation of 8800 ft and a vertical rise of 2700 ft and over 2000 acres of skiable terrain, it has areas suited to all levels of skiers, from easy slopes for beginners to Black Diamond or Double Black Diamond runs for experts.
Other Information About Bridger Bowl
To ski on the expert-only Ridge at Bridger Bowl, you need to always carry an avalanche beacon and a shovel.
You can find good accomodation to stay in Bozeman which is about 18 miles from Bridger Bowl.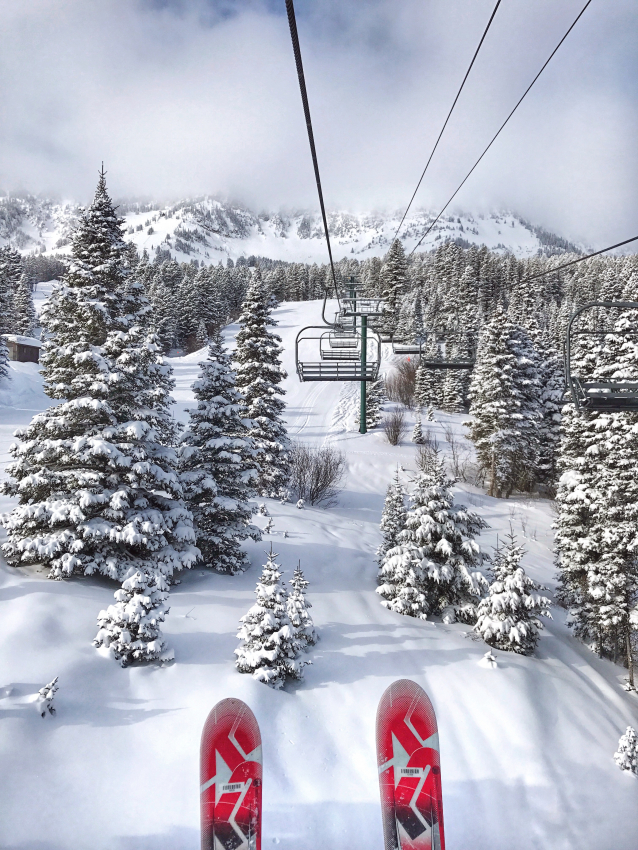 4. Take an Invigorating Plunge at Bozeman Hot Springs
Winter vacations in Montana are not complete without soaking in a soothing geothermal hot spring.
Bozeman Hot Springs features more than twelve steaming pools that give relaxation a whole new meaning. These naturally heated pools have different temperatures ranging from 57° to 106°.
Visitors have a choice between indoor and outdoor pools that provide warmth and a wealth of minerals including sodium, silica, and carbonate. Both dry and wet saunas are also on offer in addition to other fun activities such as yoga and Zumba.
5. Go on a Snowshoe Walk inside Glacier National Park
Glacier National Park, also known as the Crown of the Continent, is where the most fun outdoor activities take place during winter.
The thriving ecosystem and wildlife in Glacier stretches over an area of one million acres and features breathtaking scenery and cascading waterfalls. Every inch of the park is Instagram-worthy, especially in winter when tall spruce trees and mountain peaks are covered in a blanket of snow.
Visitors who are interested in more than just skiing can join a park ranger on a guided tour around the park. These weekend snowshoe tours allow you to explore the forest and its wild inhabitants on foot. Snowshoeing is a great alternative to snowmobiles that can rob you of the chance to bask in the calm and ambient sounds of mother nature.
Visitors who want to immerse themselves in this peaceful atmosphere can book a camping tour in order to stay overnight at the park. This multiday excursion is offered by Glacier Adventure Guides who teach you how to build igloos and how to navigate this undisturbed terrain. Camping tours cost $450 per person and include meals, transportation, and group gear.
Of course, if you visit in summer, you can hike without snowshoes or even rent mopeds and explore the park on your own.
You can camp inside the park or stay at one of the lovely cottages close to the entrance at Glacier Outdoor Center or Meadow Lake Resort & Condos.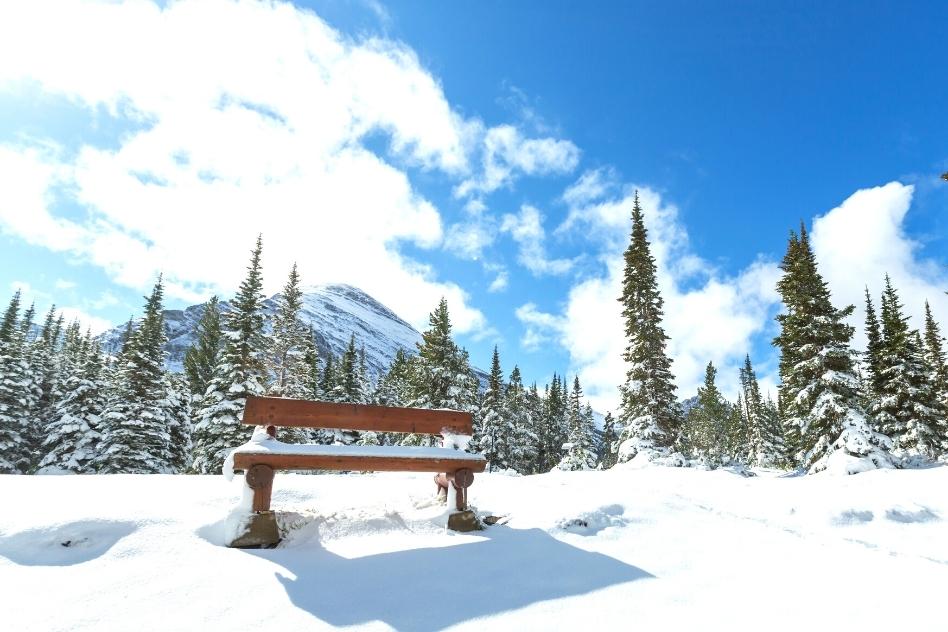 6. Explore the Lewis and Clark Caverns
Nothing screams adventure like a cave expedition at the Lewis and Clark Caverns State Park. The limestone caves are a geological marvel worth visiting, especially if you are on your way to Yellowstone National Park.
Visitors can admire the tall columns and jagged curtains of limestone while they head down the self-guided nature trail. The two-mile hike inside the caverns allows you to walk in the footsteps of the hunters who first discovered these caves back in 1882.
Visitors who happen to be in Montana sometime between 16 and 30 December can treat themselves to a holiday candlelight tour inside the caverns. This special tour takes place every weekend and has become a yearly tradition in the area. It's a great way to see the caverns in the way the historians who found it did.
Opening Hours and Other Info About The Lewis and Clark State Park:
Day use entrance fee to the park is $8 with vehicles, $4 for walking or bicycles, and free for residents of Montana.
Guided hikes in the park cost $4.
Photography tours are $50 per person, while educational tours booked in advance are $12 per person.
The Lewis and Clark State Park is open all year round but the caves can only be accessed by guided tours that are available from May 28 to September 30 only.
A limited of tickets are sold daily on first come first served basis, so try to get there earlier in the day.
The moderately difficult Classic Cave tours are $15 for adults, and $10 for ages 5 to 14, and $5 for children.
The easier Paradise Cave tours are $15 for adults, and $10 for ages 5 to 14, and free for children.
The Wild Cave tours are $40 and only open to adults above 15 years. Senior citizens pay $25.
There are over 40 campsites in the park with fees ranging from $4 to $34 per night.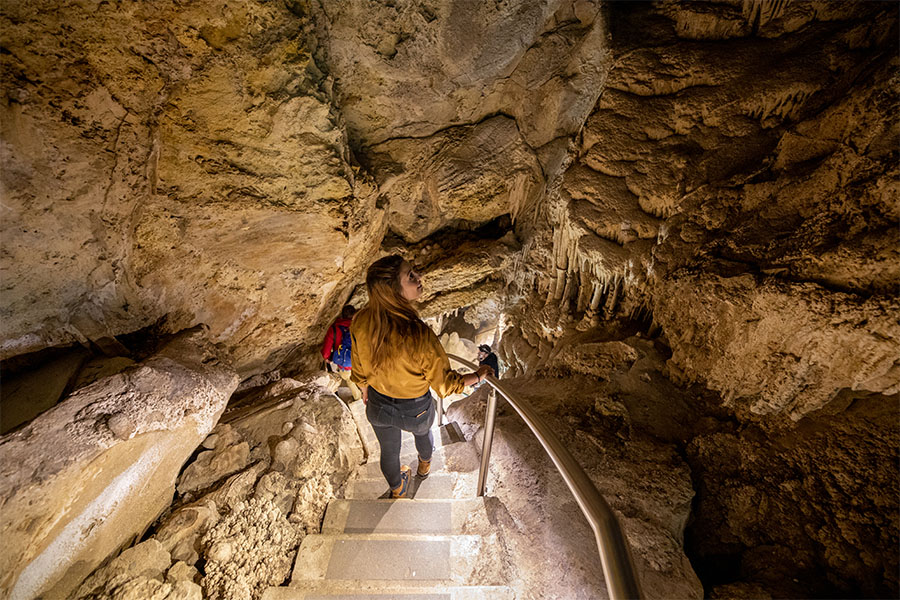 7. Attend the Whitefish Winter Carnival
Whitefish is a charming little town in Montana where old traditions are still alive and well. Winter for the locals means taking part in the annual carnival that is will celebrate its 63rd anniversary in Feb 2022.
The carnival embodies the essence of Nordic tradition and pays homage to the god Ullr who was a master of winter sports.
Locals and visitors are encouraged to participate in snowboarding competitions and other entertaining activities such as dancing and skijoring where horses and skiing are combined.
The Whitefish Carnival has a different theme every year in February and ends with a grand parade where awards are handed out to the best-decorated floats and costumes. The next event is from Feb 4 to 6, 2022.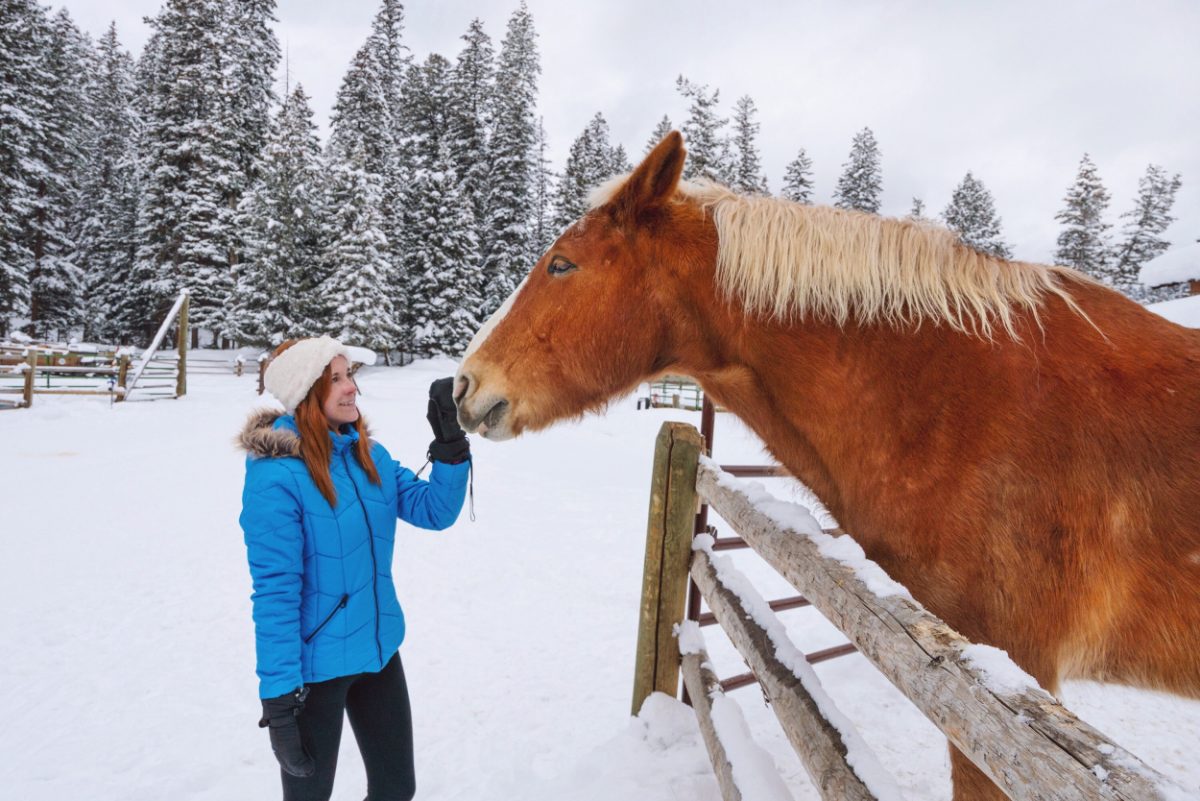 8. Drink Award-Winning Beer at the Best Local Breweries
Montana is home to around 32 breweries that produce premium locally crafted beer using homegrown ingredients and pure glacial water.
Big Sky Country has the second largest number of breweries in the United States, so narrowing down your options when it comes to beer tasting can be hard.
Missoula city is a great place to start your journey since it is home to 9 breweries that have tasting rooms where you can sample all kinds of beer including smooth dark ale and seasonal specials that you can savor while listening to live music.
Breweries like KettleHouse, Tamarack, Imagine Nation, and Big Sky Brewing are a must-visit.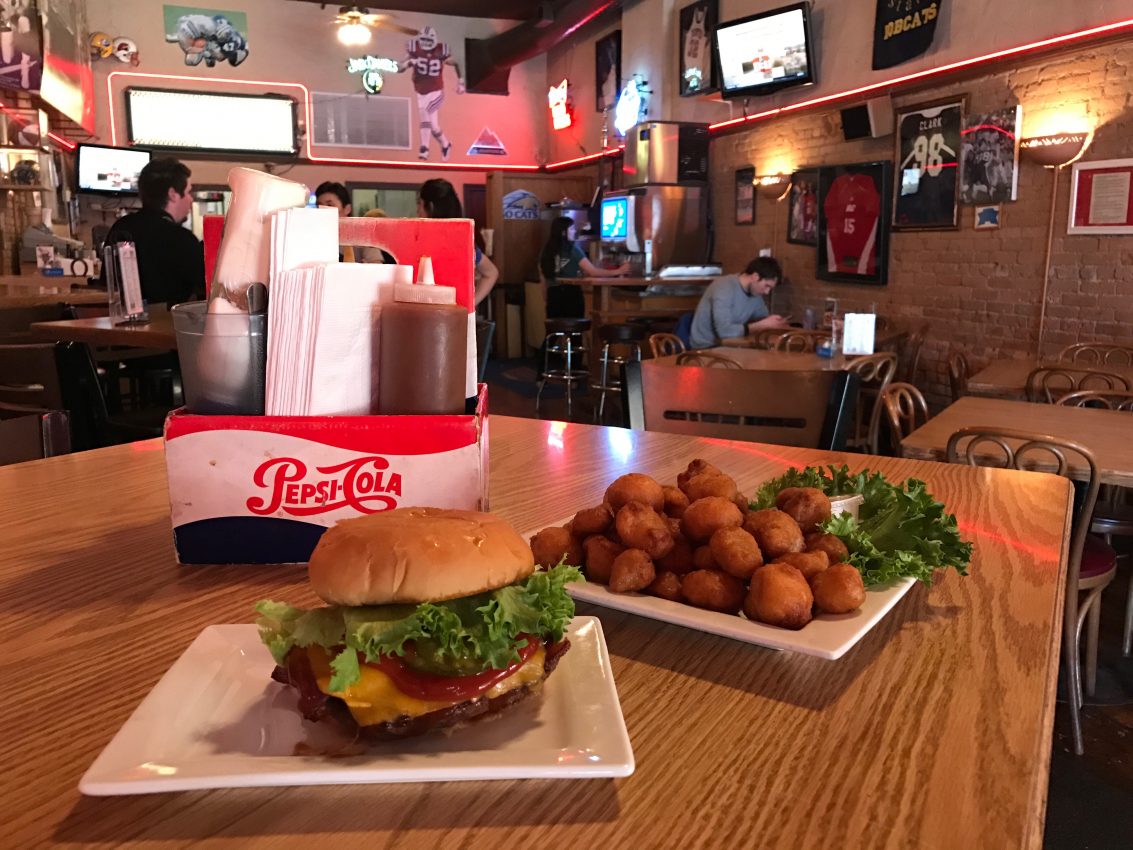 9. Practice Your Ski Moves at Snowbowl
Put on your ski gear and head over to Snowbowl for the day. This popular skiing destination is home to the Paradise and the Grizzly trails. Both trails offer different challenges for skiers and the chance to show off their moves down intermediate runs and well-groomed slopes that offer breathtaking scenery.
Snowbowl offers three-day snowboarding and ski lessons packages for beginners. Three-day lessons cost $119 and one-hour daily lessons cost $50 per person. There are three lodging options available in the area in case you want to stay the night, and two dining options for hungry skiers who are in the mood for hot drinks and brick oven pizza.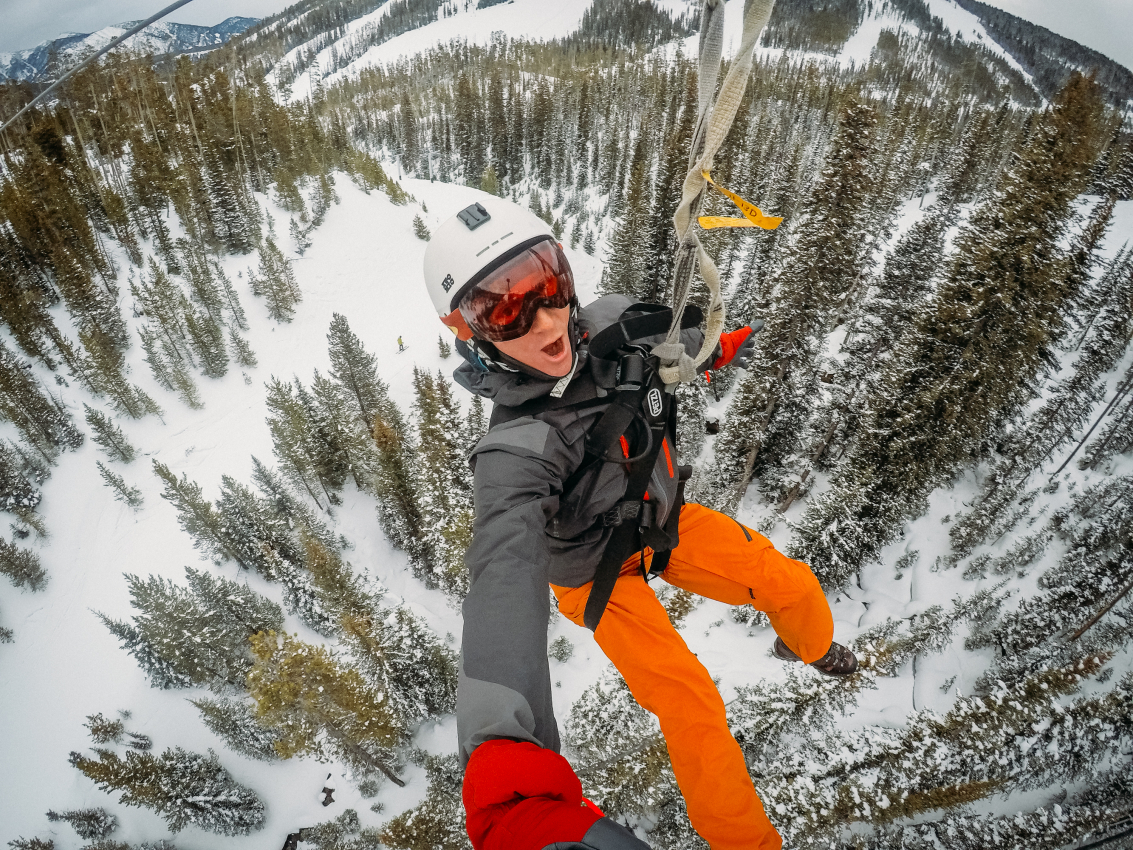 10. Give Ice Climbing a Try at Hyalite Canyon
Hyalite Canyon is known for being a playground for seasoned climbers and people with an adventurous spirit. Located near Bozeman, the canyon has 250 routes that cater to beginner and expert climbers who enjoy new challenges.
Montana Alpine Guides are available to give people a hand during their first visit to the canyon. They also offer custom guides that match the individual needs of anyone interested in taking on the icefalls. Basic lessons cost $420 and can last between 5 and 9 hours. The canyon is home to other winter recreational activities including fishing, sledding, and fat-tire biking.
Montana paints a beautiful picture in winter, and adding it to your list of dream destinations is a no-brainer. The Treasure State has so much more to offer with hundreds of attractions and excursions that barely scratch the surface of this alpine paradise.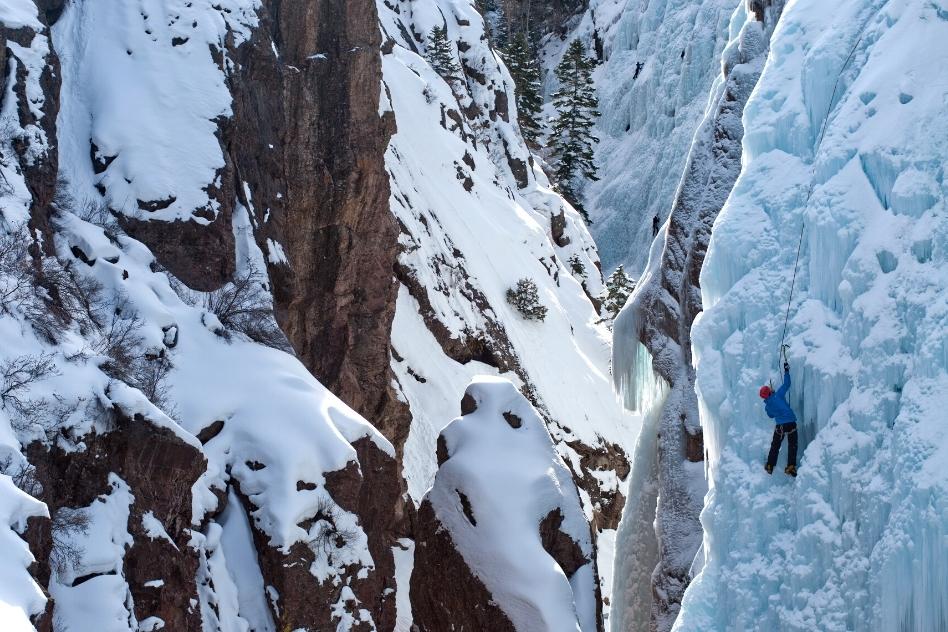 11. Be a Foodie in Bozeman
Bozeman is much more than a ski town. Visit and you'll find that beyond the powder and the mountains, there's also fantastic tasting local food and even some fine dining restaurants.
For a classy dinner, visit the upscale South 9th Bistro with its Victorian orange facade, or the gorgeous Blackbird Kitchen and artsy Plonk.
If you're looking for budget-friendly meals, head over to the Nova Cafe or Main Street Overeasy.
For locally sourced food try the signature burgers at Montana Ale Works made with Wagyu or Angus beef. Their Black and Blue Burger and Monarch Elk Burger are worth the trip to Montana! And don't forget the Backcountry Burger at Backcountry Burger Bar!
And with nine breweries in the city, there's no shortage of places to grab a pint. Don't miss Bozeman Brewing Company, Bridger Brewing, Nordic Brew Works, Mountains Walking Brewery, Map Brewing Company, Union Hall Brewery, Outlaw Brewing, and others.
And if you want to try brews from more than one brewery at a time, head over to the Bozeman Tap Room!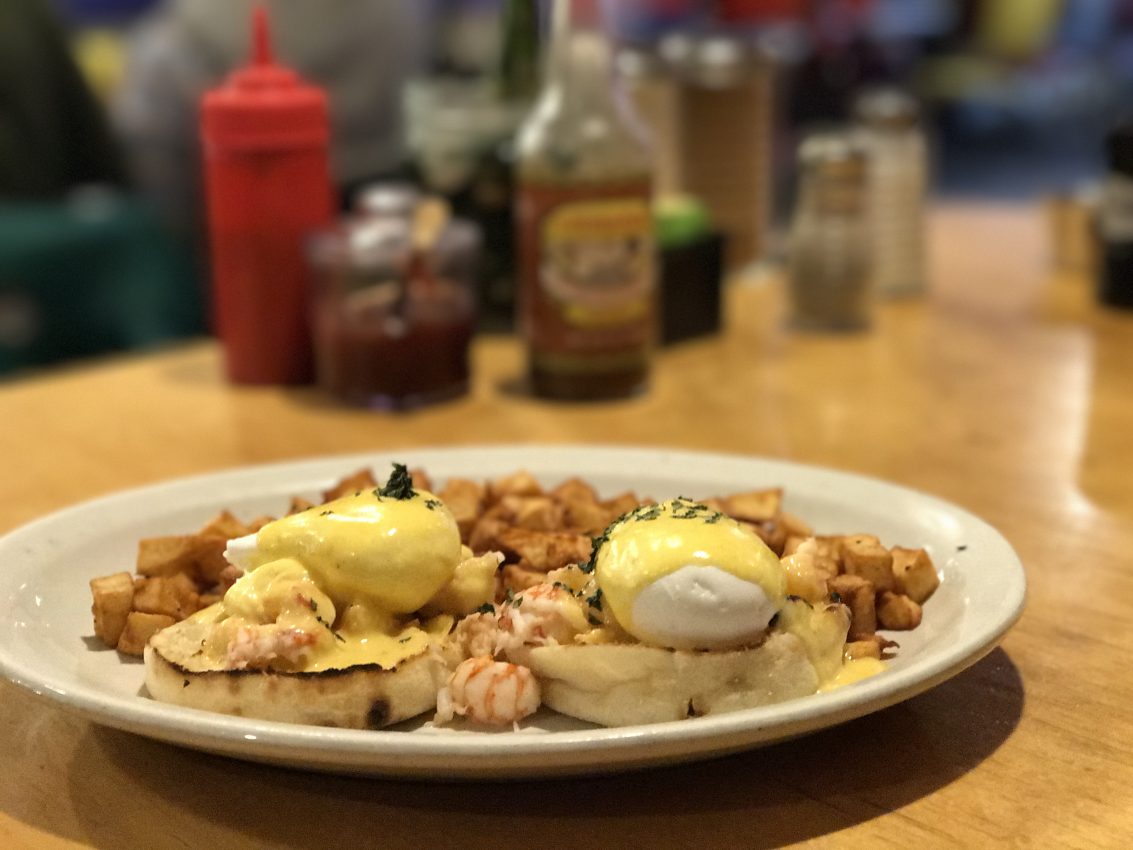 12. Ski at Big Sky Resort
Seeing an average snowfall of over 400 inches, Big Sky Resort is a year-round destination. Opened in 1973 by newscaster Chet Huntley, it features over 5800 acres of downhill skiing.
This resort near Bozeman is also popular for hiking, fishing, rafting, biking, golfing, ziplining, and more.
During season time, visitors can choose to stay at condos, cabins, or luxury chalets within the Mountain Village Area and avail discounts on skiing and other activities. There are also 4 hotels that suit different budgets: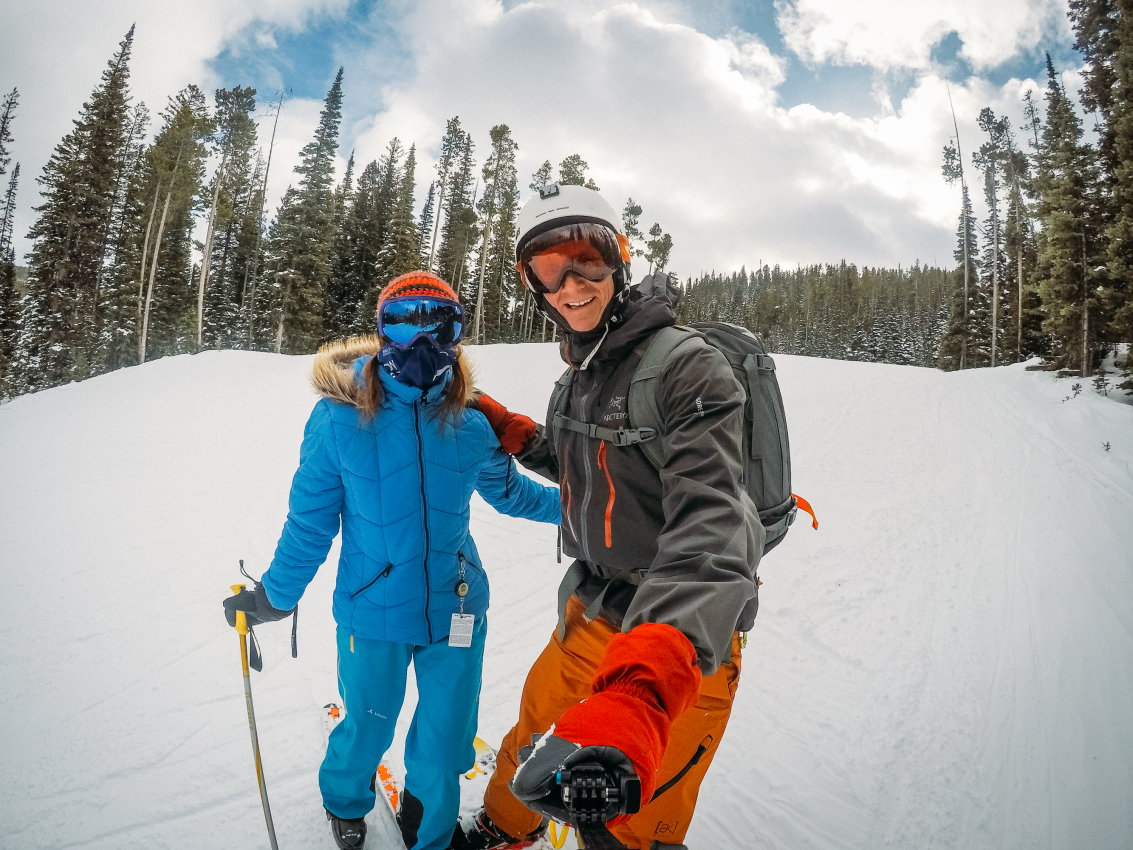 13. Cross-Country ski past Geysers in Yellowstone
Montana is home to the iconic Yellowstone Geyser, the Steamboat Geyser, the Great Fountain Geyser, with most of them in the Old Faithful area. And then there are around 10,000 other hydrothermal features from hot springs to mud pots and fumaroles.
In summer, you'd probably hike or drive to see these wonders of nature, but in winter you can ski cross-country to see the geysers. There are a number of trails that loop around these locations, from day-long to week-long trails. Each trail has its pros and cons, but here are the most followed.
Old Faithful Geyser Trail
Lone Star Geyser Trail
Mallard Lake Trail
Imperial Geyser Trail
Spring Creek Trail
Upper Geyser Basin Trail
Shoshone Geyser Basin Trail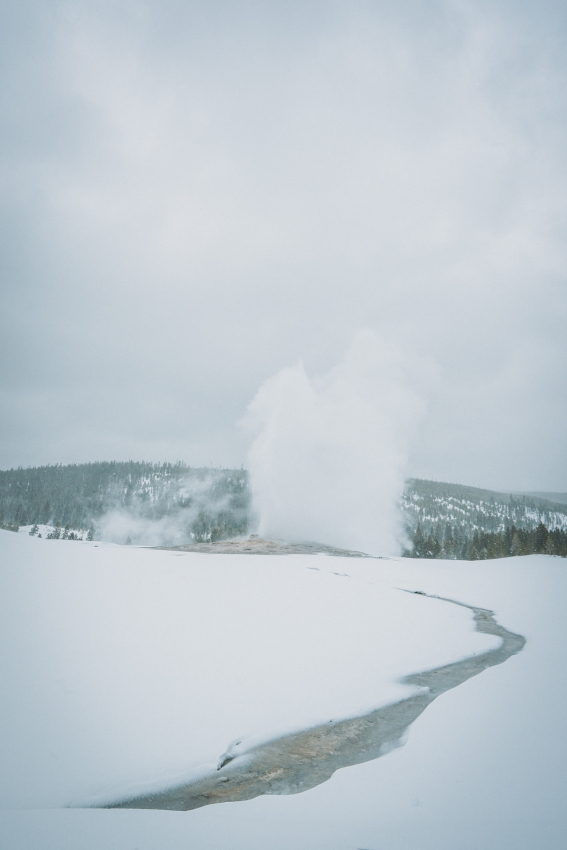 14. Do some fat biking at Lone Mountain Ranch
Since it started in 1915, the Lone Mountain Ranch has been a symbol of the American West. Even today, you can still stay in some of the rooms built by Clarence Lytle and his brother William, and the next owners the Butlers.
Taken over by the Schaaps in 1977, the ranch soon became the number 1 destination for cross country skiing.
This once 'dude' ranch is also perfect for horseback riding, hiking, fly fishing, paddle boating, canoeing, tubing, and more. But the best bit is the mountain biking or fat-tire biking on local trails around the resort. With bike trails for all levels and abilities, the Lone Mountain Ranch will give you the perfect adrenaline rush!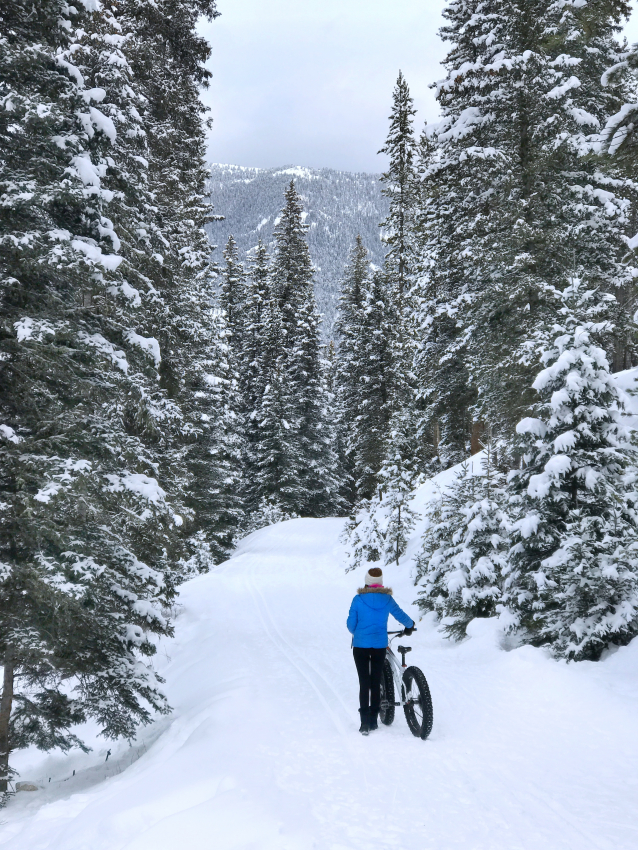 15. Enjoy dogsledding or cross-country skiing with your dog
Don't want to leave your furry friend at home? Go skijoring!
Also called Nordic skiing, skijoring is skiing with horses or dogs. Your canine is harnessed and attached to you by a rope or towline, and while you use the skis and poles, the dog also helps.
Of course, you need to check if your dog is above the 35-pound weight limit and if he's one of the breeds that are allowed to go cross-country.
Popular areas to ski with your dog include the Lindey Park Dog Ski Loop near Bozeman and the Hyalite Canyon loop.
If you don't have a dog, don't worry. December through March, you can go dog sledding. Trained snow-loving dogs will mush through the winter-wonderland ahead of you and your family while you enjoy the landscape whizzing by.
Other Info: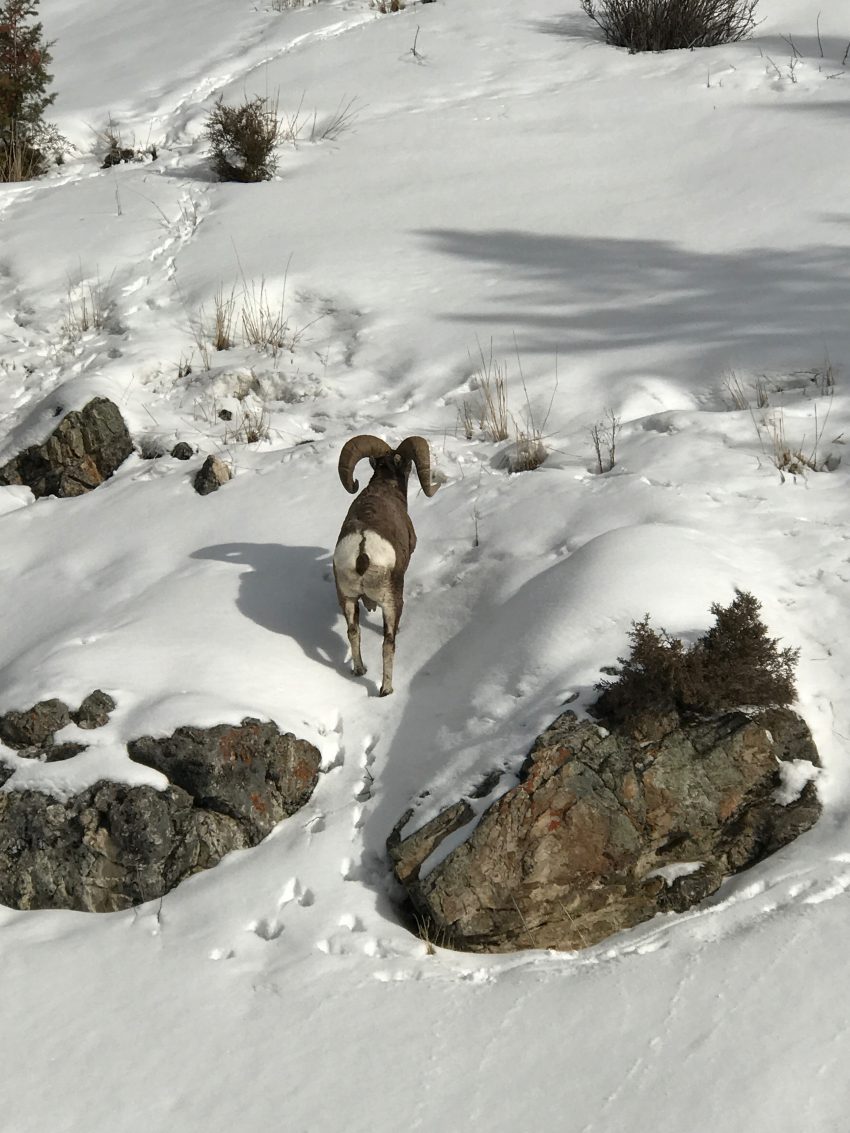 16. Take a snowmobile to the frozen lake
In the thick of winter Glacier National Park is a paradise filled with frozen lakes and snow-covered treetops. It's like heaven for sledders and snowmobilers.
Glacier National Park has 8 groomed trails for snowmobilers, with some popular ones being Mission Mountains, Kootenai Country, Lolo Pass, Cut Bank, and more. And riding a snowmobile at high speed while crossing hills and valleys is definitely something that must be experienced!
Other Info About Snowmobiles
Residents of Montana must have valid Snowmobile Trail passes for $20.
Visitors from other states must buy a Nonresident Temporary Use Permit for $35.
And more importantly, check avalanche information before heading out on your snowmobile.
Some popular snowmobile rentals in Montana are Swan Moutain Snowmobiling, Summit All Terrain Rentals, and others.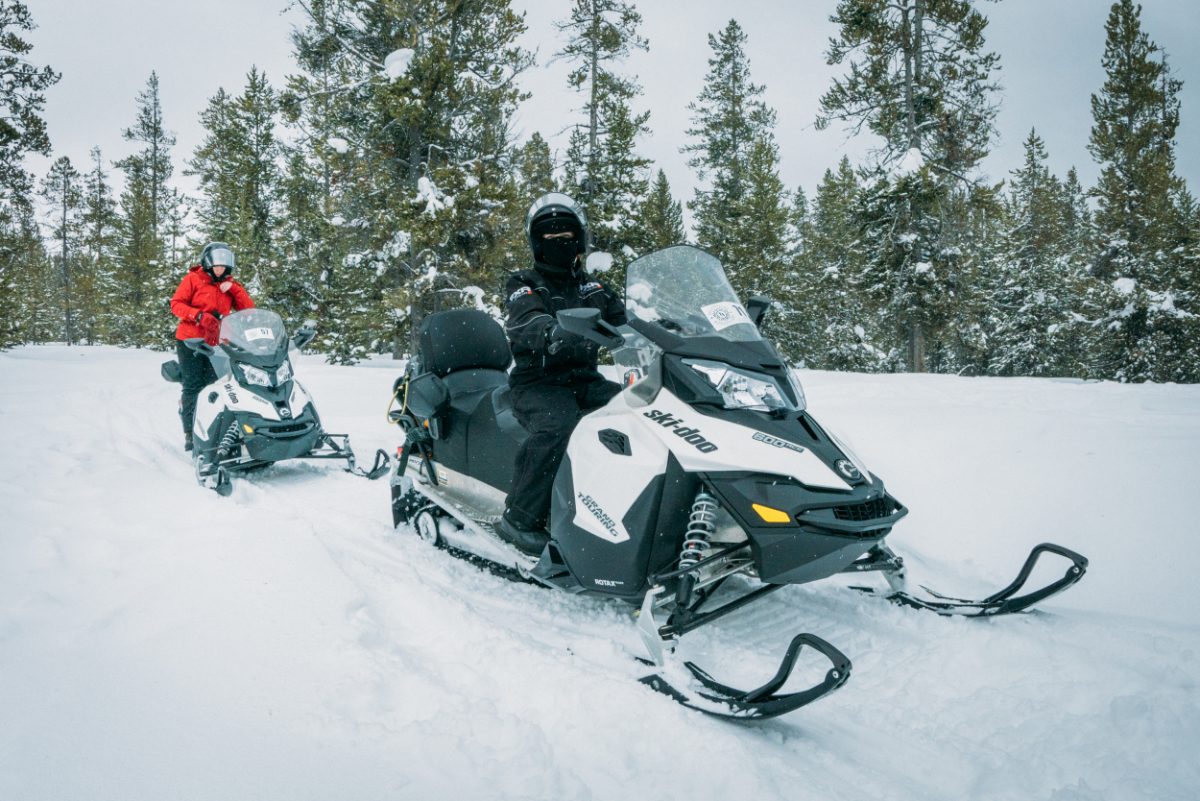 Where to Stay in Montana?
Montana has different types of lodgings to suit every need, from pocket-friendly hostels and B&Bs to luxurious ski lodges and resorts. Here are a few top choices!
Where to Stay in Bozeman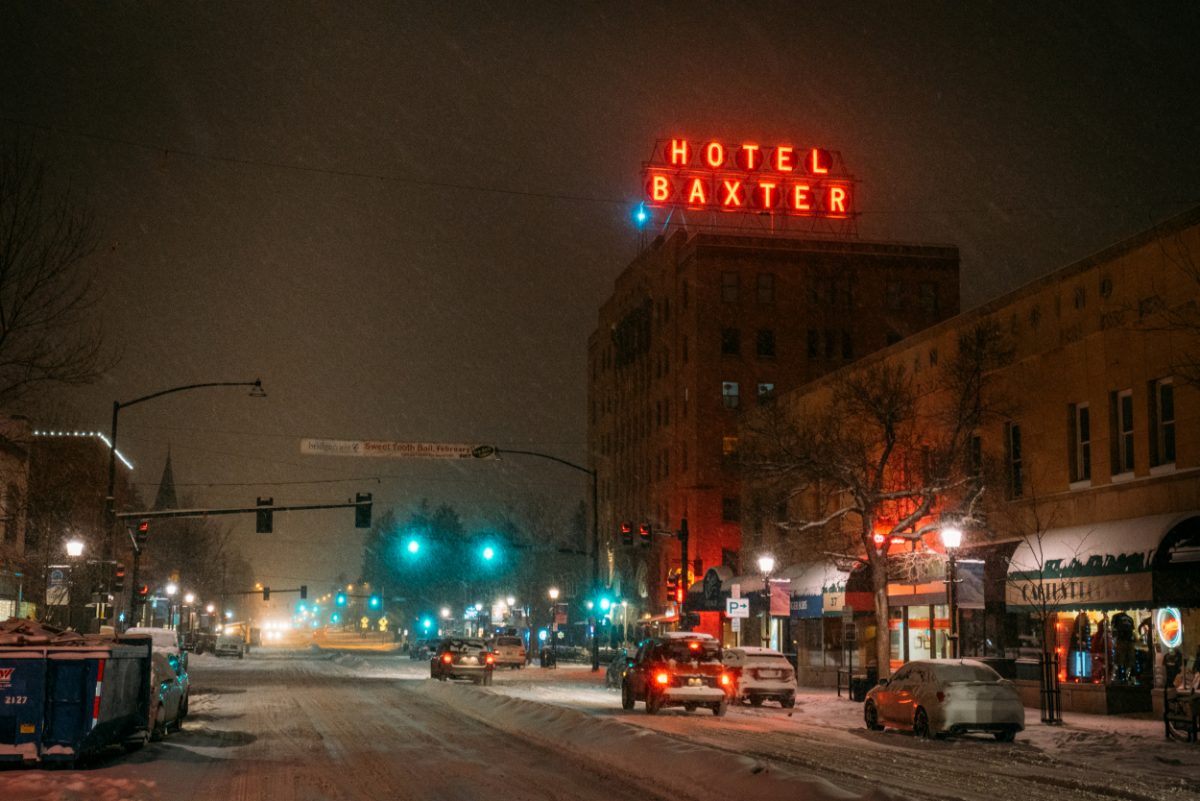 Luxury Accomodation in Bozeman
Best Western Plus GranTree Inn – Classy, with an indoor heated pool and hot tub, and an onsite casino.
Bozeman Lewis & Clark Motel – Close to popular local eateries, fabulous spa, and onsite hot tub and pool.
Element Bozeman – Close to Main Street in the city center, modern, well-equipped, and close to almost everything.
Affordable Accomodation in Bozeman
Travelodge by Wyndham Bozeman – Close to Jackpot Casino and the highway on the outskirts of Bozeman.
The Lark – Right on Main Street in the heart of Bozeman, this boutique hotel with charming rooms is close to everything.
La Quinta By Wyndham Bozeman – In a quiet location even though it's close to the highway, with large spacious rooms and suites.
Hilton Garden Inn Bozeman – A short walk from the Bridger Peaks Town Center and the historic center, this stylish hotel is peaceful and inviting.
Where to Stay in Yellowstone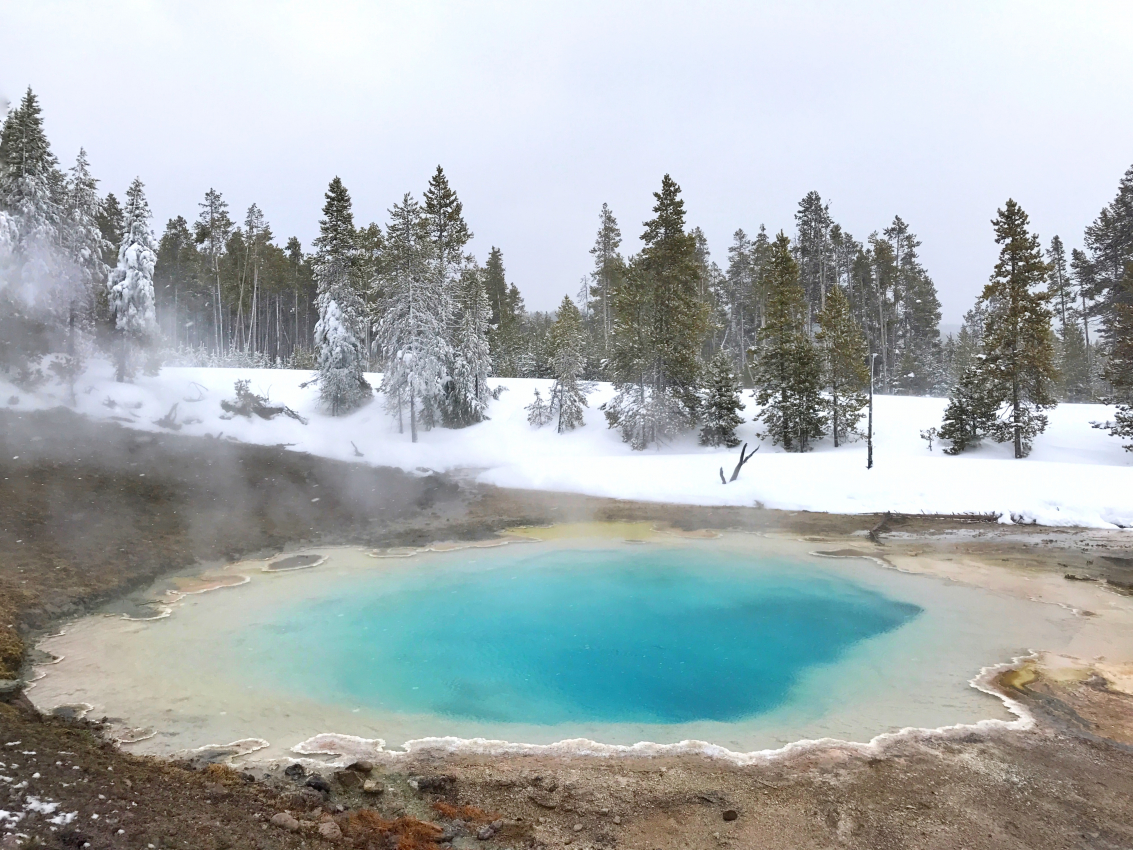 Luxury Accomodation in Yellowstone
Kelly Inn West Yellowstone – Less than a km from the entrance and across the road from the Grizzly & Wolf Discovery Center, this inn offers spacious rooms and suites and a communal sauna.
Montage Big Sky – This luxurious lodge near Big Sky is close to the Lewis and Clark 4 High-Speed chair lift and the Sacajawea 3 Chair Lift. Spacious rooms, suites, and apartments have everything you need,, while the wellness area also features a hot tub and sauna.
Under Canvas Yellowstone – Glamp in style in luxury tents or stay in economical tipis at this rustic resort.
Affordable Accomodation in Yellowstone
Yellowstone Park Hotel – Conveniently close to the park entrance, Grizzly & Wolf Discovery Center, stores, and restaurants, this hotel features an indoor pool.
1872 Inn – Adults-Only – Boutique hotel with sauna 1.7 km from the West Entrance to Yellowstone National Park.
Crosswinds Inn – 1.5 km from the West entrance, pocket-friendly, plus an indoor pool and onsite hot tub.
So that's our list of favorite things to do in Montana in winter and places to stay near the Yellowstone National Park. Comment and let us know if you have any questions!