Everyone loves a good patch of pumpkins, and Salt Lake City is no exception. As there are many children everywhere in Utah, there are some of the best pumpkin patches in Salt Lake City and surrounding areas (Utah County is only a 20-min drive away).
Pumpkin patches are great places in Salt Lake City to make lasting memories when taking a stroll or looking for inspiration for incredible decorations and attractions. After 2 years living in Salt Lake City with small children, we got to visit pretty much all of them multiple times. From hayrides to corn mazes, something here appeals to everyone's sense of adventure.
NOTE: Most pumpkin patches are geared toward families. If you want to do an adult-only activity, don't worry – Utah has some of the best haunted houses and scary experiences for Halloween.
We absolutely love the Haunted Forest in American Fork (it changes every year!), but other good ones are Nightmare on the 13th and Castle of Chaos in Midvale. If you're up for an extremely scary experience head to Asylum 49.
1. Cornbelly's
Activities: pretend play city, tractors, corn holes, duck races, hayrides, slides, barn animals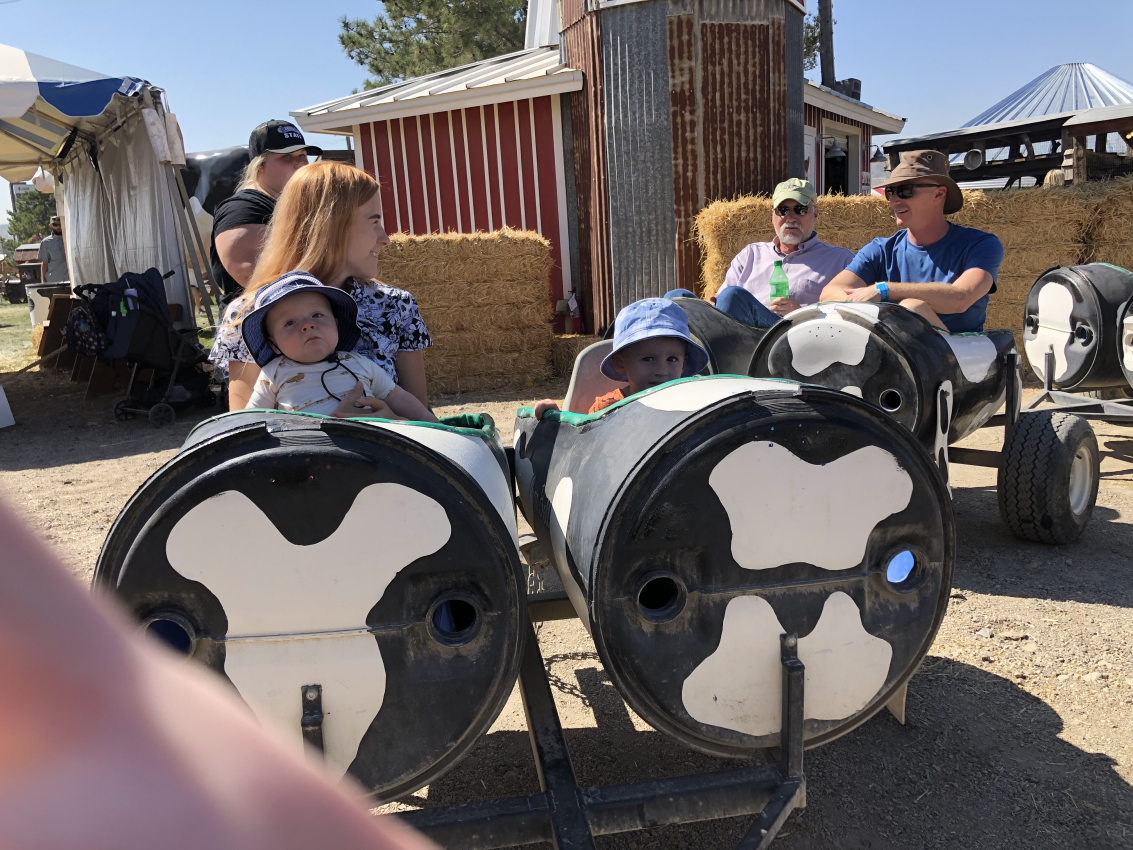 Cornbelly's is a Utah tradition visited for generations and you've got to go there if you've never been. It's so much more than just a pumpkin patch.
It's a blast for little kids, but also for adults and many families will spend at least half a day there. Fun activities include barn animals everywhere, slides, corn hole and cornball, duck races, face painting, hayrides, apple blasting, corn maze, and a whole pretend play town.
---
2. Cross E Ranch
Activities: picnics, hay rides, pig races, mega slides, pumpkin patches, horseback riding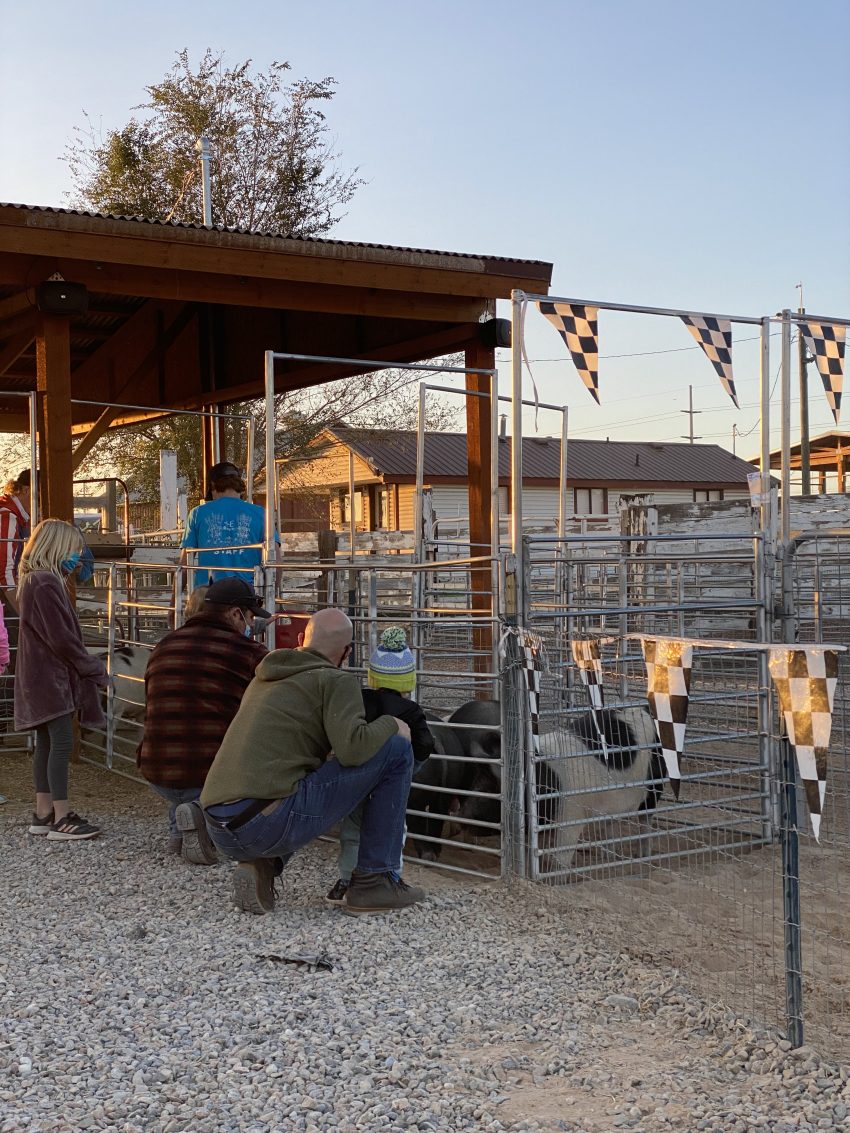 With a range of activities all year round, from the baby animal festival, sunflower festival, the fall festival, summer camps, and so much more, all of which offer guaranteed pleasure. The Cross E Ranch Fall Festival has been the largest and most popular pumpkin patch in Salt Lake City, Utah, for over 30 years.
With many activities to engage in, the fall festival opens from September 23rd till October 29th to explore more than 20 varieties of pumpkins, both small and giant, boasting over 20 pounds in weight. With loads of farm fun included in admission, whether it's exploring the corn mazes, building a hay pyramid, taking a trip on the barrel train, funny pig races, jump pads, and so much more, guests will enjoy the chance to create their pumpkin crafts and experience the genuine warmth of the farm.
---
3. Kuwahara
Activities: picnics, corn maze, photo backdrops, bouncy houses, haunted walks, concerts, food trucks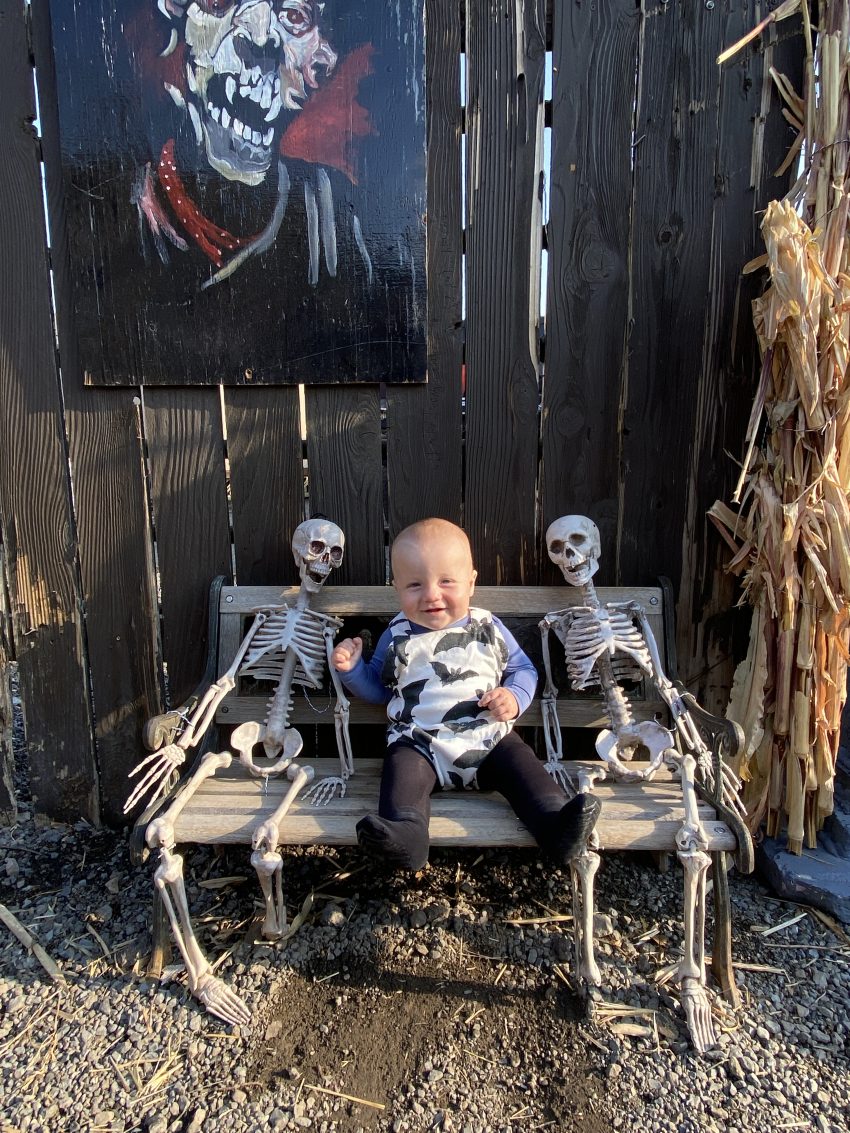 Whether you are looking for family fun or thrills you'll find it at Kuwahara's Pumpkin Patch and Thriller Park. It's probably my favorite pumpkin patch in Salt Lake City. The $5 Pumpkin Patch admission price goes toward your pumpkin purchases.
The patch has a ton of fun backdrops for photos and plenty of pumpkins to buy for home. At night, it becomes a thriller park, but don't worry – it's not a scary haunted thing. It's a pretty family-friendly experience apart from one haunted walk (the staff will warm you).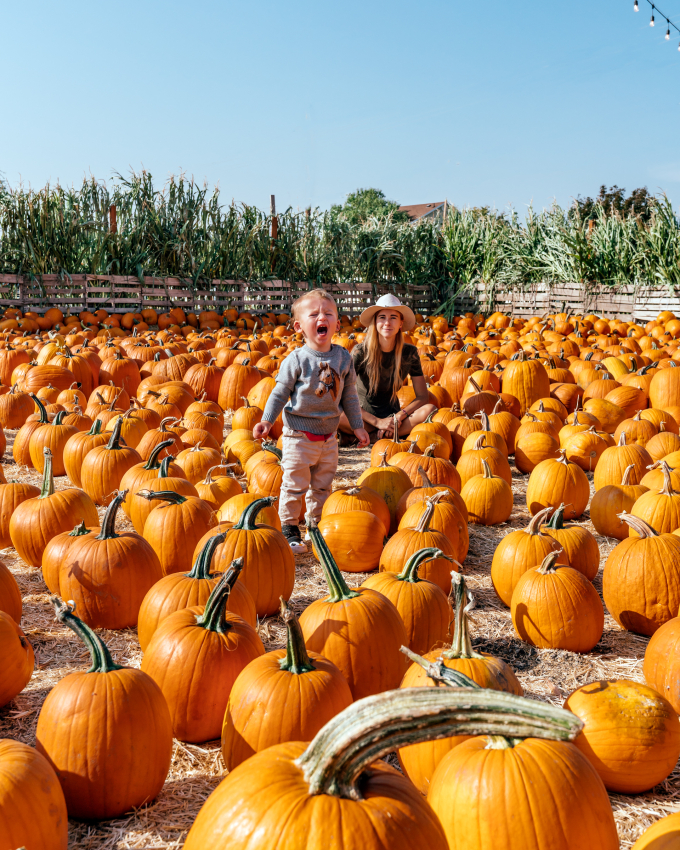 Kids can play in the bounce houses, go through the adventure maze, participate in games, and Halloween Village with actors and treats.
---
4. Mabey's Pumpkin Patch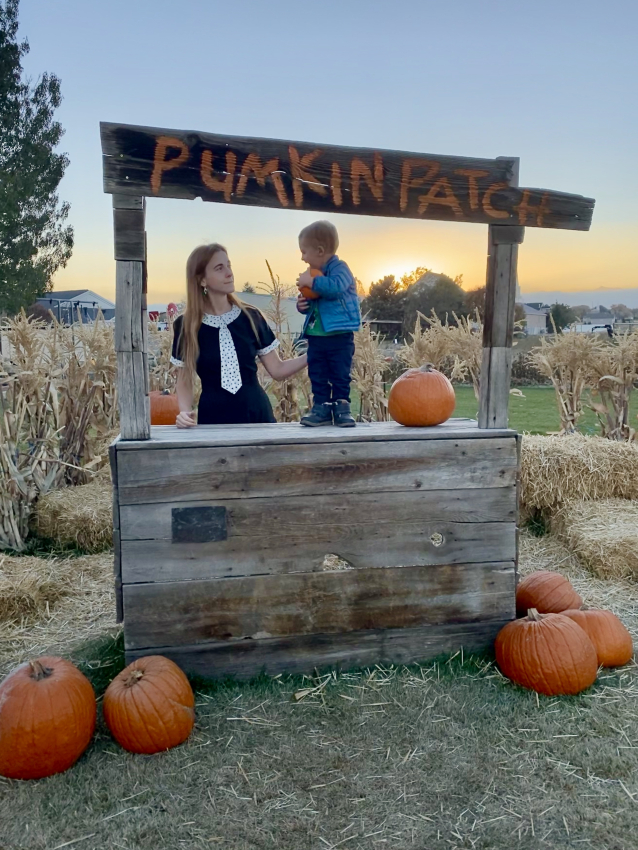 Solely a pumpkin patch and recognized by the state as "Utah's Century Farm," If you're looking for a great place to pick pumpkins, Mabeys Pumpkin Patch is the venue. Whether you are a veteran or a first-time pumpkin hunter, with a mass collection of 45+ varieties, we have something for everybody at Mabey's. Just be sure to arrive early on September 24th through to October 16th. There's nothing like heading to the pumpkin patch with your family and friends. Your little ones can enjoy picking out the perfect pumpkin for carving while you can find the perfect snack for snacking on during activities.
A photo booth is available to top it all off with a backdrop including a 12-foot hay rake, corn stalks, straw bales, and wagons. The pictures of the Mabey's pumpkin patch are all unique, each telling a story or showing a particular season.
---
5. Wheeler Farm
Activities: picnics, corn maze, photo ops, corn pit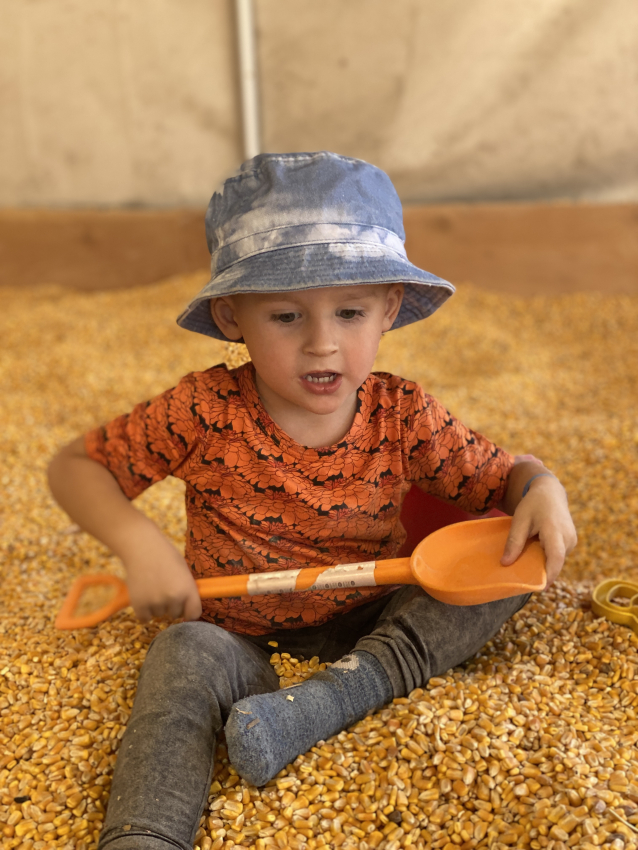 Wheeler Farm is one of the few original 19th century homesteads remaining in Utah. If you want a short event out with a few activities, basically to get some pumpkins at a pretty spot it will be great.
---
6. Murray Greenhouse Foundation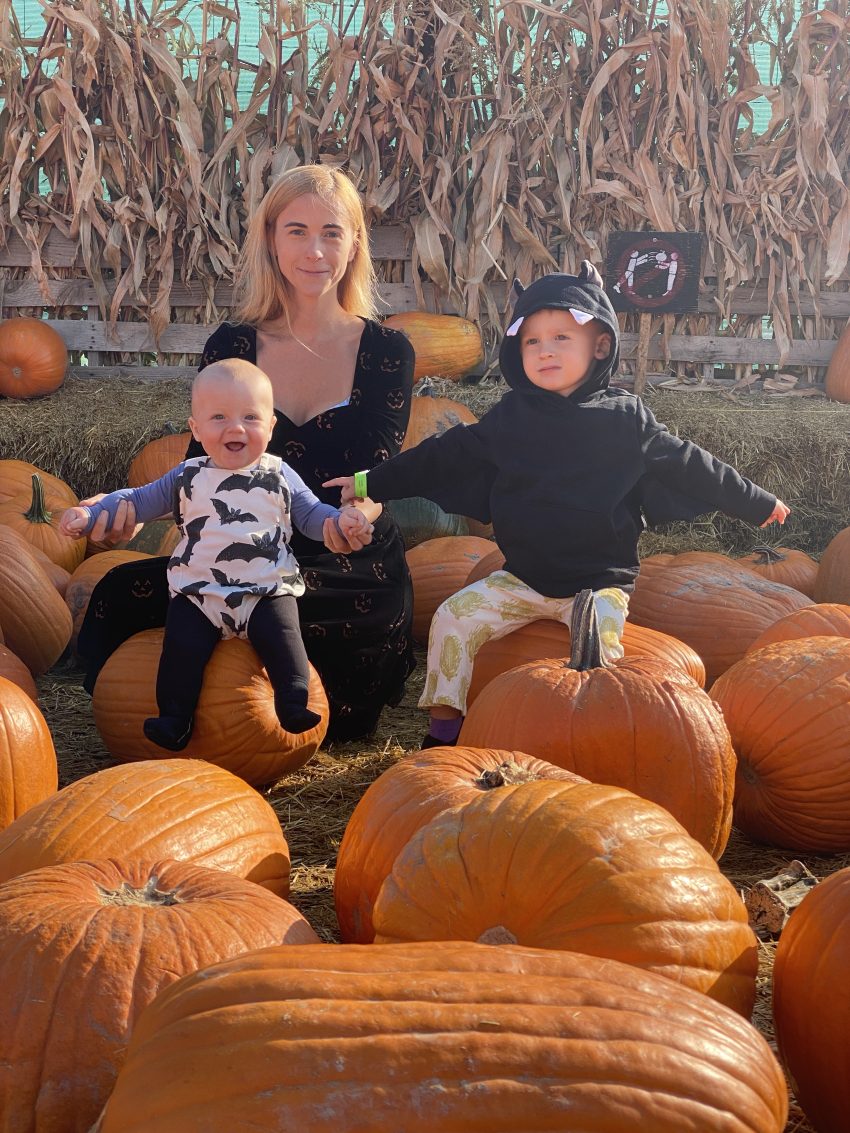 It is a non-profit organization that provides a safe learning place with a vision to equip individuals with disabilities with independent living skills using nature.
The Murray Greenhouse Foundation is a fun, educational spot for families to spend the fall during pumpkin patch season in Salt Lake City. The Murray Greenhouse Foundation puts on an annual Pumpkin Patch to celebrate the season. Kids and adults are welcome to come and take some time out of their busy holiday schedules to enjoy a free fun-filled day filled with entertainment and food galore.
This small-but-mighty organization drew about 8,200 visitors last year, bringing them a revenue of around $30k. The foundation hosts thousands of events throughout the year and works with local schools to get even more excitement to the community.
---
7. Wilkerson Farm
Activities: picnics, carnival rides, photo ops, gemstones, corn play areas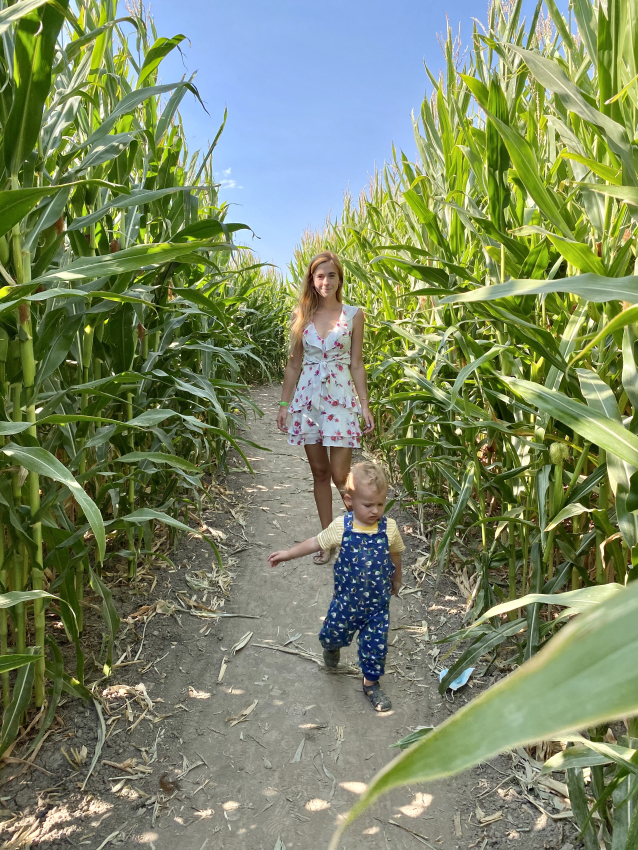 Located in Utah County in Orem, it's a patch with some carnival rides, gemstones, hay rides, and corn maze. Their corn maze is huge so keep your kids close, our son almost disappeared in the corn 🙂
---
8. Pack Farms
Activities: Hay maze, Pumpkin tetherball, BIG PVC Roller Slide, and more
With the mountains as a magnificent backdrop, specializing in the best pumpkin patches throughout Salt Lake City, Pack Farms has an extensive selection of pumpkins, gourds, and squash.
Unlike other local farms, Pack Farms offer pumpkins fresh off the vine, so you know your purchase will be excellent and fresh. We also have fun activity stations for kids and areas set up exclusively for families with young children.