For many people, cruising seems like a very relaxing type of holiday. There are many activities on board, you're being fed a few course meals and you can easily explore places you're visiting.
Considering taking a cruise with a baby or toddler? While most cruise lines allow kids, keep in mind that it's a completely different trip and requires preparation.
Some people will tell you that it's better to wait until your kid is 3 years old, but having done it I think you can still have fun when cruising with a baby or toddler. We cruised with our kids when they were almost 2 and barely 4 and months later they still ask to go on "a big ship" again, so it's safe to assume they enjoyed the experience.
First things first though…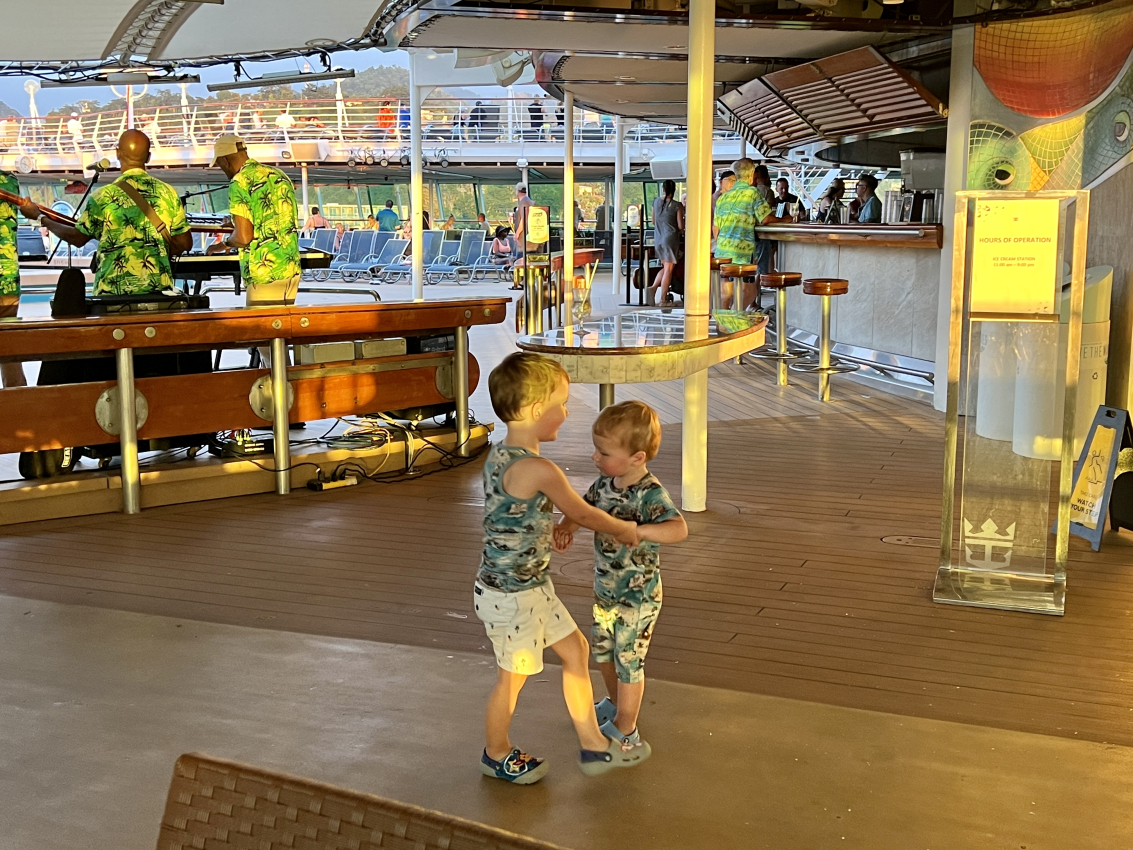 Babies and kids don't need a passport to go on a cruise if it's a closed loop (and naturally, if the cruise leaves from the US). The only documentation you will need is a government-issued birth certificate, which is honestly great considering the never-ending wait times for US passports at the moment.
How Old Does a Baby Have to Be to Go on a Cruise?
Infants must be at least 6 months of age at the time of embarkation in order to sail.
Children must be at least 12 months of age at the time of embarkation to sail on trans-ocean crossings and remote itineraries.
Children must be at least 8 or 10 years old (varies per cruise line) to go on an Antarctic or Galapagos cruise.
Are Babies Free on Cruises?
I'm afraid babies aren't free on most cruises. Cruise fares are per person which includes children and infants. Usually, children aren't charged gratuities.
Cruise lines when babies under 2 sail free:
MSC Lines (Caribbean itineraries only)
Cunard
Royal Caribbean (all kids sail free outside of holiday sailings)
Cruise lines with discounted rates for children:
Royal Caribbean (all kids sail free outside of holiday sailings)
Crystal Cruise
Norwegian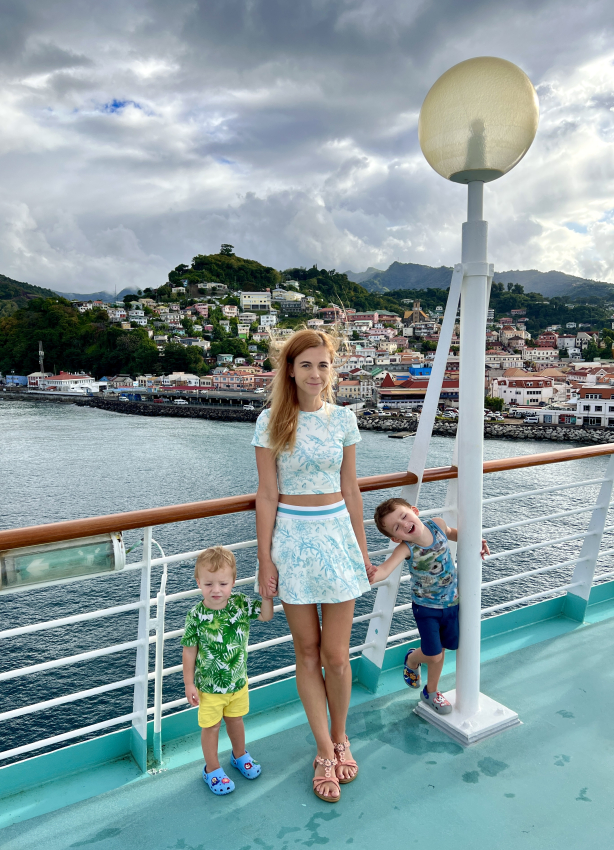 ---
What to Expect When You Take a Baby on a Cruise
Pack Wisely
Everywhere we travel with our kids I see people with gigantic suitcases and baby items. Families with kids usually feel the need to bring half of their home with them on a trip. When you go on a cruise, keep in mind that unless you've booked a giant suite there's simply no space for too much luggage.
On our last two cruises, we had only 3 carry-on suitcases for all 4 of us and we fit, but if we brought a full-size suitcase and a stroller it would have been problematic.
Cabins tend to be small with not much space for anything, hence why you see most travel strollers folded and stored outside of the cabin in the corridor.
The strollers have to be small enough to fold and be stored because otherwise it cannot be blocking the corridor. On our last cruise if we brought a full-size stroller it simply wouldn't fit in our room at all.
Some other things I find helpful to bring:
Diapers (if your child still uses them)
Wipes
Formula (if needed), otherwise you can get regular milk everywhere on the ship
Sun hat
Portable sound machine (you'll all be sharing a small cabin) – our Hushhh worked great!
Teething toys
Few books
Snacks (especially for the first day!)
Antibacterial wipes
Sippy Cup or Bottles
Baby thermometer
Infant Tylenol or Motrin
Sunscreen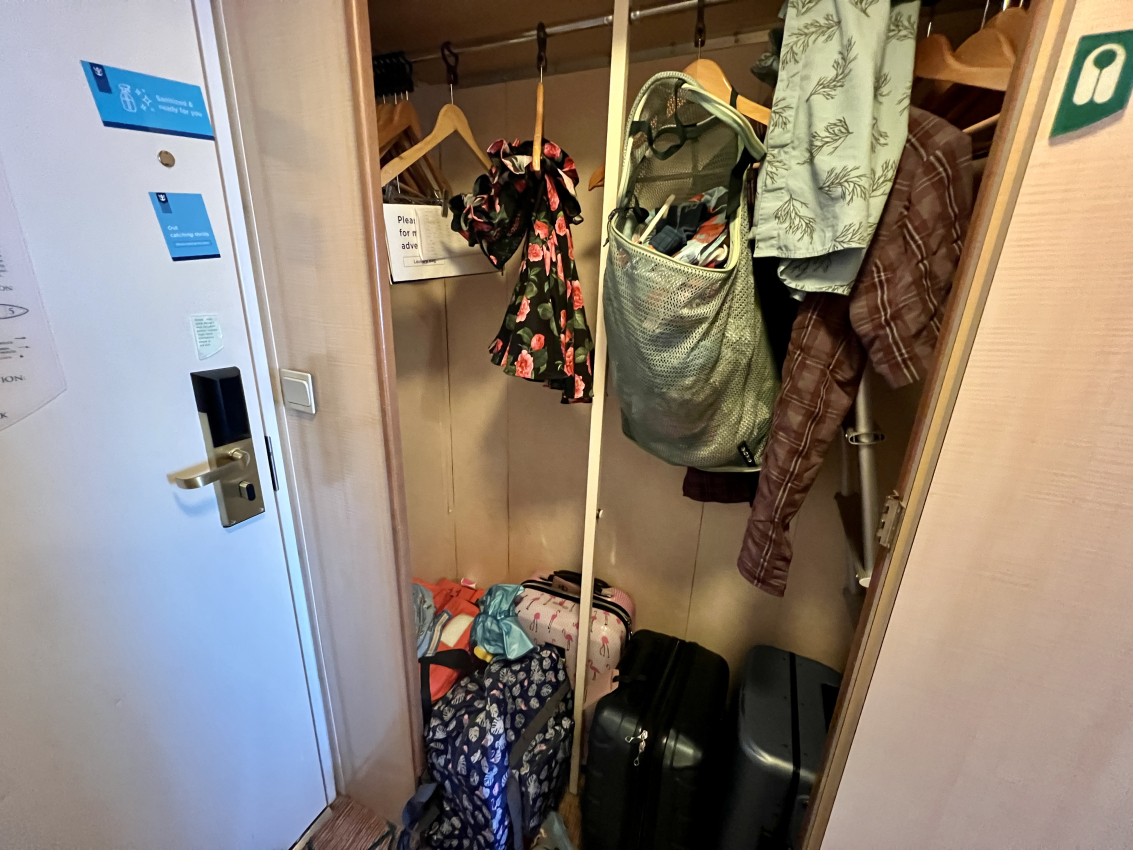 ---
Think About Sleeping Arrangements
We booked a room for 4 people with one double bed and two bunk beds – as it was the only option for families of 4. We thought we had it all figured out and I read everywhere that cribs are provided and placed in your room.
I'm always a fan of getting hotel cribs, especially when we have time between flights and checking in/out to a hotel or cruise, so we don't need to drag a million things along.
As our older son already slept in bunks we felt fine about it and we requested a crib for the almost 2 year old… Let me tell you that it didn't work out on Royal Caribbean.
The crib basically blocked the only space between a bed and sofa (and the only space in the room basically) and my other son had no access to his bunk bed as there was nowhere to put the ladder. We thought we could live with that but then we discovered that it was a MINI crib.
As our room attendant pointed out they only offer mini cribs, because a regular-size travel crib or pack-and-play wouldn't have fit. He was right. Our beloved Guava Lotus crib wouldn't have fit.
My son was way too big to fit in a mini crib, so we ended up asking the staff to take it away and he ended up bedsharing with my husband, while I and a 4 year old slept in our bunks.
That said…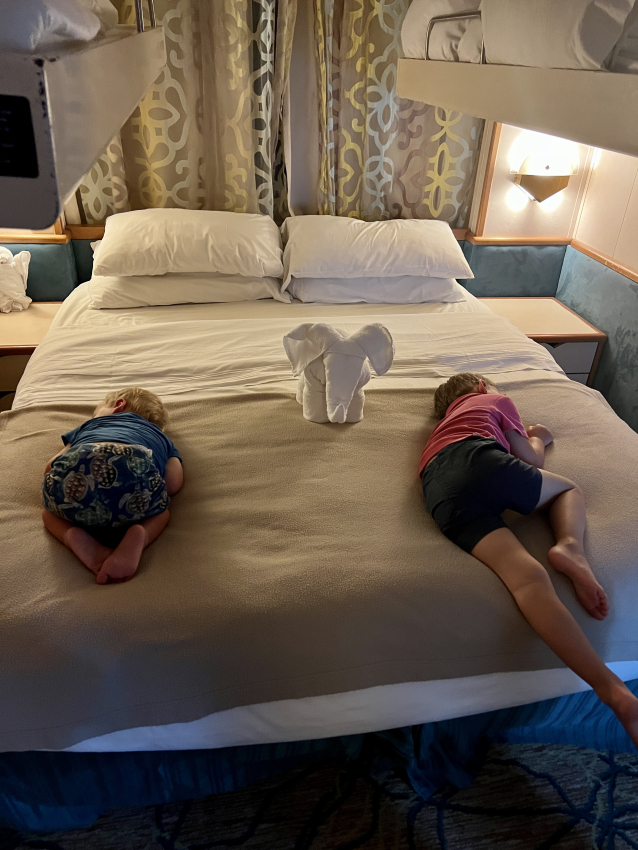 ---
Think About What Type of Cabin You Want to Book
Everywhere we read that when traveling with a small child, you'll likely spend a ton of time in the room to do bedtime, naps, and other activities, but the room was scrammed we were barely there and just returned to sleep or change.
Our kids would have been climbing off the walls if they were stuck there for longer periods of time (and frankly, so would I be).
Most people suggest booking a cabin with a balcony so you can have a place to escape while the baby sleeps, but I opted against it with a toddler.
In general, cabins are semi-babyproofed but my kids can easily figure out how to open a door and get stupid ideas while you're for instance pooping, and I wasn't going to take this risk. They were fine with a big window.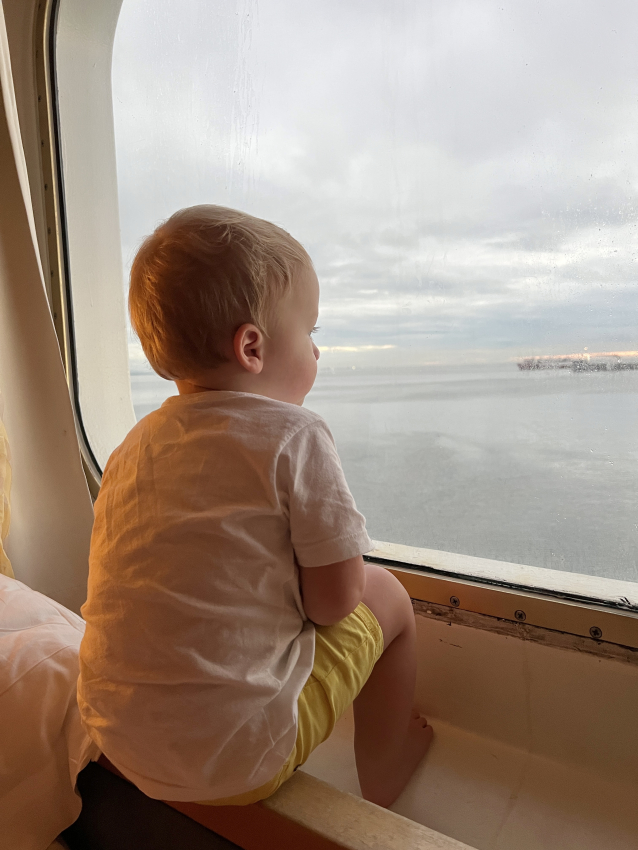 ---
Babies or Toddlers Who Aren't Potty Trained Aren't Allowed in Pools
Yes, you read it right, and due to Martimine Law it applies to ALL cruise lines and ships. Kids who are not fully potty trained cannot enter the pool as swim diapers aren't allowed.
There are staff members all around and if they see a baby or child with a swim diaper in the pool they will ask you to leave and might fine you.
Some ships have Baby Splash Zone which is basically a small sprinkle area for babies, but make sure to check if your ship has one (ours didn't).
For babies and smaller toddlers many people bring a small inflatable bathtub to set up on the deck for them to splash. It can also be useful as there are only showers in cabins.
Our smaller child was potty trained right before the cruise so it worked out because I couldn't even envision having to tell him that he cannot swim in the pool.
(Ironically, we must have had to have a lot of fun, because I have zero photos from the pool area.)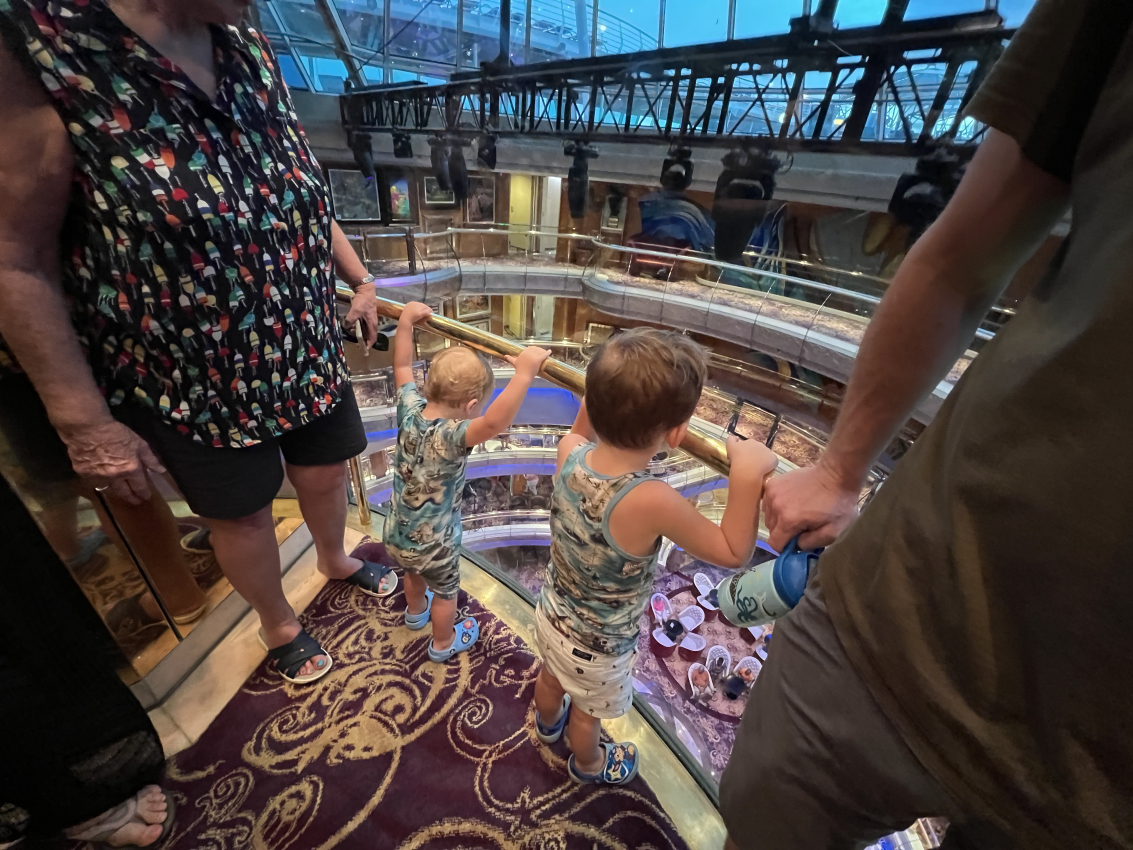 ---
Kids Club for Kids under 3 Has to Be Prebooked
Most Kids Clubs are for kids 3 and older. They also need to be fully potty trained and by fully it means that the staff isn't authorized to even enter the bathroom or help a child pull his pants up, so that's important to know.
Some cruise lines have infant rooms for kids under 3. You can go hang out there with your child, but if you want to drop them off you need to book it at least 24-48h in advance and it costs.
Carnival doesn't offer full-time drop-off of kids under two years old. Royal Caribbean and Disney do offer drop-off kids that are six months to three years old.
We might have had bad luck twice, but we weren't very happy with Kids Club and Nursery on Royal Caribbean Rhapsody of the Seas. The nursery was almost never available to book and when we went to hang there were only toys for infants there, so my almost 2 year old was super bored.
The Kids Club my older son went to didn't have many toys or things to do either, so on two occassions, we got a call after less than an hour that he wants to be picked up (understandably, as he was just sitting watching TV). That said, keep in mind that Kids Club might be a big fail and you'll have to spend a lot of time with your kids.
I heard that Disney allows almost 3-year-olds who are fully potty trained to join their Kids Club if they have space, but it can be a hit or miss.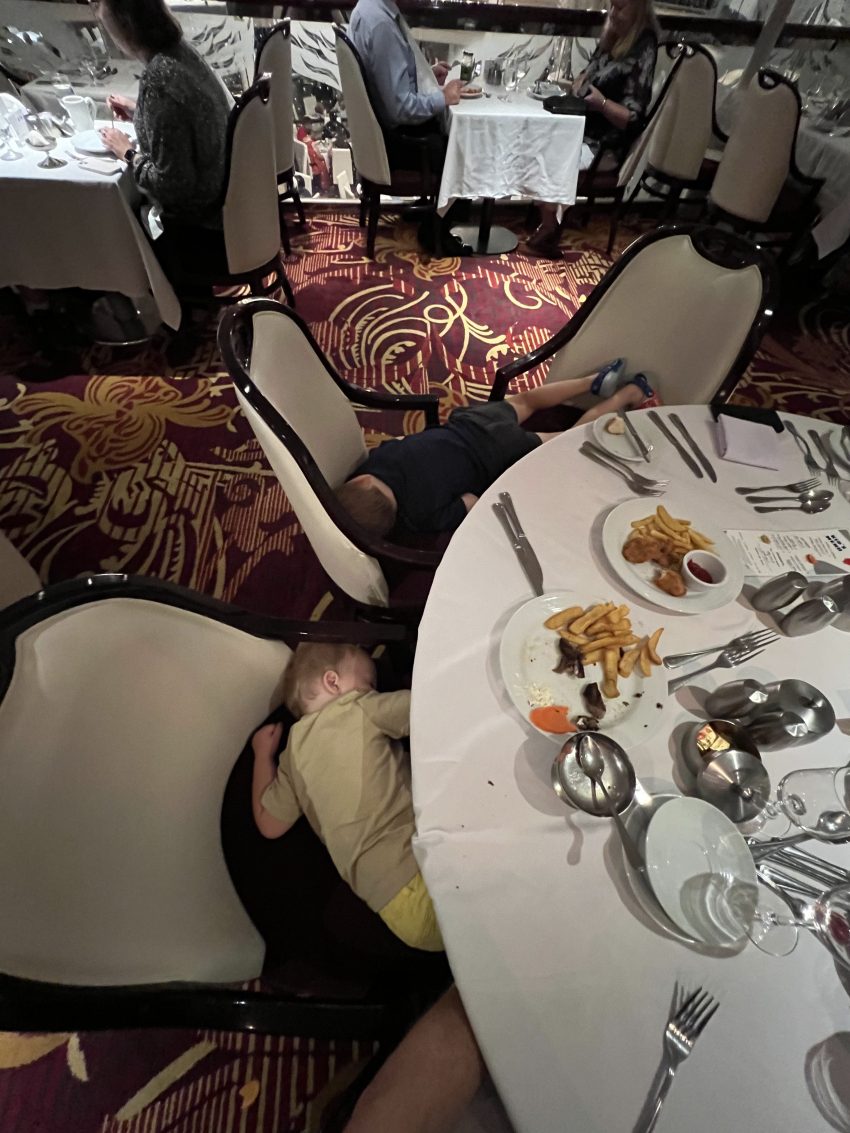 Dinners Are Long: Be Prepared
Dining in the main dining room each evening is a semi-formal process with several different courses and lots of wait times. We thought of avoiding it, but I'm not a fan of buffet alternatives and we also traveled with other family members.
All the dining areas will have highchairs available for you to use. If you want to get a certain food just ask your waiter as they cater to all kids. My kids however were very happy with kids menu options.
My tip is to book a late dining slot (we booked for 8 PM). Our waiter was bringing kids' food while we were getting drinks and then we created spaces for them to sleep as we continued our meal in peace.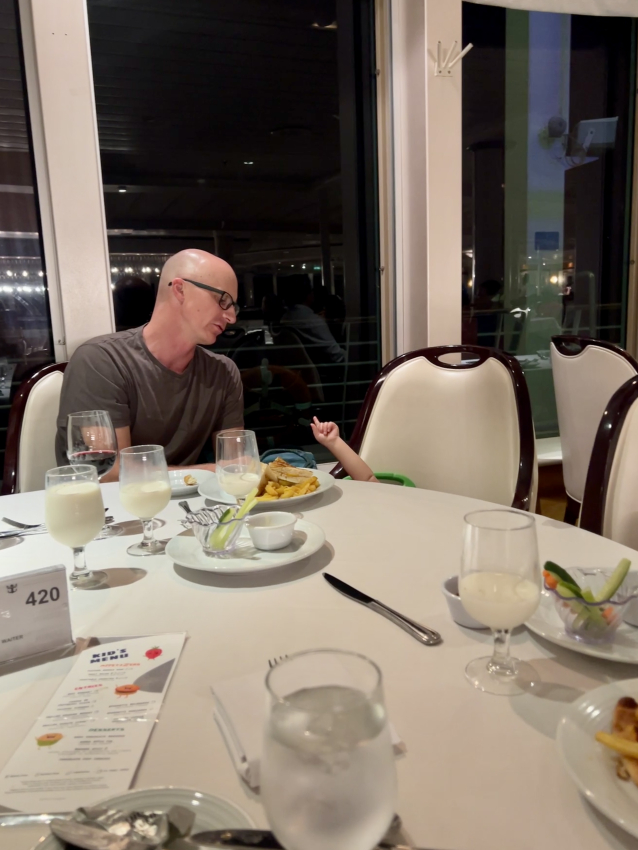 Shore Excursions with Kids Aren't Always Possible
Getting off the ship to explore a destination is just like if you were traveling anywhere else, unless you're landing at private Caribbean islands (Royal Caribbean and Disney have the, in the Bahamas) as then it's basically like if you were never leaving the ship.
If you're running low on snacks, diapers, or anything, you can purchase them – most buildings at the port have shops.
Most families tend to head to beaches near the cruise ship on port days, as it's just easy with small children. Our family doesn't do full beach days, so we opted to actually explore…
I normally wouldn't book a shore excursion as they are basically bus tours, but I wanted to make it easy when cruising with a toddler…
Alas, about 2 weeks before we were set to sail we found out that Royal Caribbean doesn't allow kids under 5 on ANY shore excursions which came as a shock because it's not mentioned anywhere. We couldn't even take a stupid shuttle to the beach because kids were under 5.
We had to plan our own excursions everywhere we go which was quite a hassle as we were going all over the Caribbean islands. We rented a car in Grenada, booked a group (non-cruise affiliated) excursion via Viator in St Vincent and Dominica, and hired a private driver in Tobago. It worked out, but it involved a lot of planning and gave us flexibility we wouldn't have had on cruise excursions. When kids wanted to, they napped in the car basically.
If you're heading to the Caribbean keep in mind that car seats are basically non-existent. We brought a WayB car seat for Holden, but only got to use it when we rented our own car as it wasn't possible to install it on minibusses as we were mostly lacking space.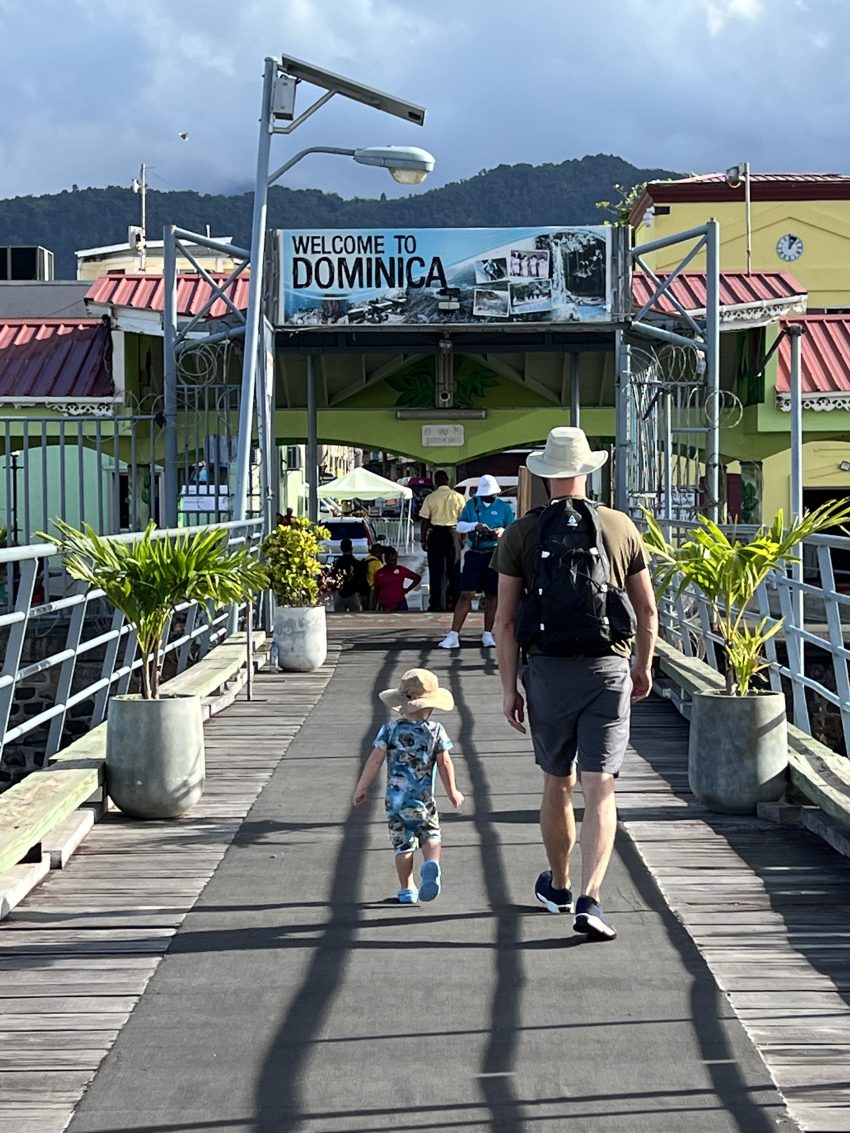 ---
Would we go on the cruise with a toddler or baby?
Cruising is the easiest form of travel, but how easy it would be for you depends on the itinerary (and whether you want to go offshore to see the place) and the age of the kids. We wanted to see everything and the time is limited so we were exhausted by the end of it.
I would definitely go on a cruise with a baby, but only until about 18 months. Then I would wait…
Between 18 months and 3 years, it's an awkward age when toddlers are more needy, complaining, and too bored with baby stuff in the nursery, but not old enough to join Kids Club – which basically leaves you with them 24/7 and you will undeniably miss out a lot of stuff.
Our relatives came with us on the last cruise so we could at least go to a bar or show, but after debating booking another cruise I opted to wait until our youngest turns 3, so it gives us more freedom.
Both our kids were potty trained before 2, so we never encountered not being able to go to a pool, but if they weren't it would be a deal breaker as my kids are obsessed with swimming.