Mexico has great weather, amazing beaches, tons of things to do, tasty food, and hospitable locals which makes it equally fun for kids and adults. A trip to Mexico with kids is an extremely good idea, regardless of your travel style.
I lived in Mexico with my kids, traveled around Mexico with a baby and toddler and can tell you that no matter where you go you'll find things to do. Whether you want to spend some time at the resort, have an active road trip, or do a mix of both!
From museums and parks to tours and restaurants, children are accommodated, so don't worry about that. There are also incredible babysitting options in Mexico, so if you want to have a night out or a dinner alone you can just ask for an affordable and reliable babysitter (seriously, babysitters are just THE BEST in Mexico).
If you want to stay at the resort, most people opt for either Riviera Maya or Cancun area, or the coast around Puerto Vallarta. Personally, I prefer the first, because the beaches are more beautiful and there's way more to do in the area. The quality of resorts is also better near Cancun than Puerto Vallarta.
If you're open to renting an apartment and staying off-resort at a hotel, then it opens possibilities to picking a place across the entire Riviera Maya and Cabo San Lucas.
I'm aware that some people recommend Merida as well, but I'm personally not a fan of Merida and wouldn't recommend it as a top destination in Mexico for kids. It gets way too hot in there, bugs are awful and there aren't that many activities in close proximity. If you want to get a local Mexican vibe in the area I'd recommend Valladolid over Merida.
Do Kids Need a Passport for Mexico?
Everyone in the family should have their travel documents in order, including babies. Children need passports when they leave the country, so make some time to apply for it before your trip.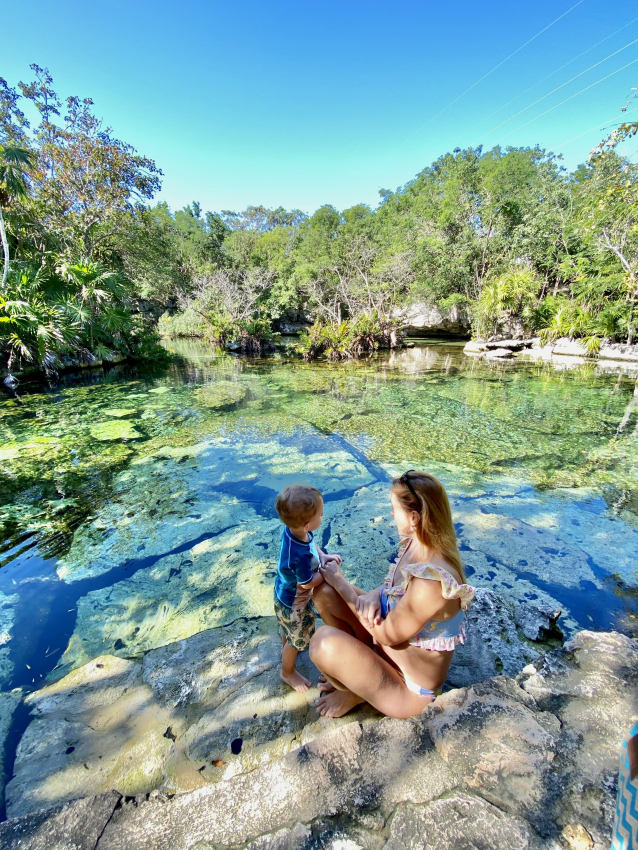 Mexico with Kids: Best Destinations
Riviera Maya
White-sand beaches and turquoise waters are covered with family-friendly resorts, hotels, and self-catered apartments.
There are plenty of things to do in the area that don't just include spending time by the beach or resort pool. There's snorkeling and diving at some of the most amazing reefs. Mayan Ruins never disappoint and kids can have a blast exploring them.
The never-ending supply of cenotes will provide entertainment for weeks if you wish. Plus, there are eco-parks such as Xcaret or Xel-Há, on top of the easy access to tours, taxis, shopping and facilities.
Most visitors assume they must stay in Cancun, but you don't have to. For off-resort stays, I highly recommend Playa del Carmen because it's walkable. Alternatively, you can try Tulum or Akumal or head to the islands like Cozumel or Isla Holbox.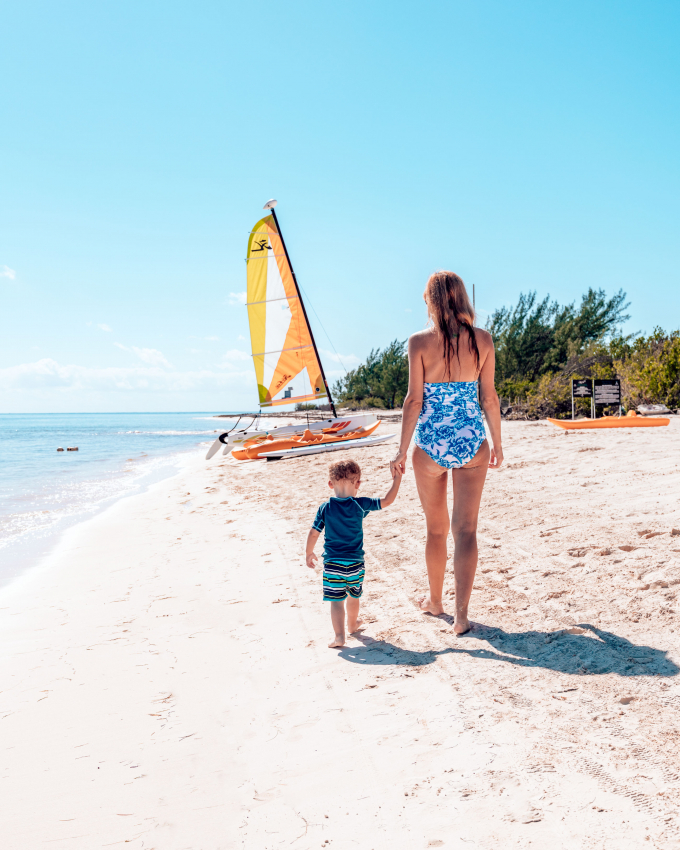 Recommended Hotels in Cancun & Riviera Maya with Kids:
Dreams Natura is a semi-all-inclusive resort close to Cancun with a beautiful private beach, multiple pools with slides, and diverse restaurants on-site.
Hotel Xcaret offers unlimited access to the Xcaret adventure parks and fantastic facilities for kids and adults. It's conveniently located between Playa del Carmen and Tulum.
---
Puerto Vallarta
Puerto Vallarta is full of beachfront resorts nearby cobblestone street town. The kids can go around at the Malecon for hours near the water promenade where vendors sell crafts and colorful snacks.
Families can take tours to see dolphins, hidden beaches, waterfalls, hidden rivers and breathtaking lookout points.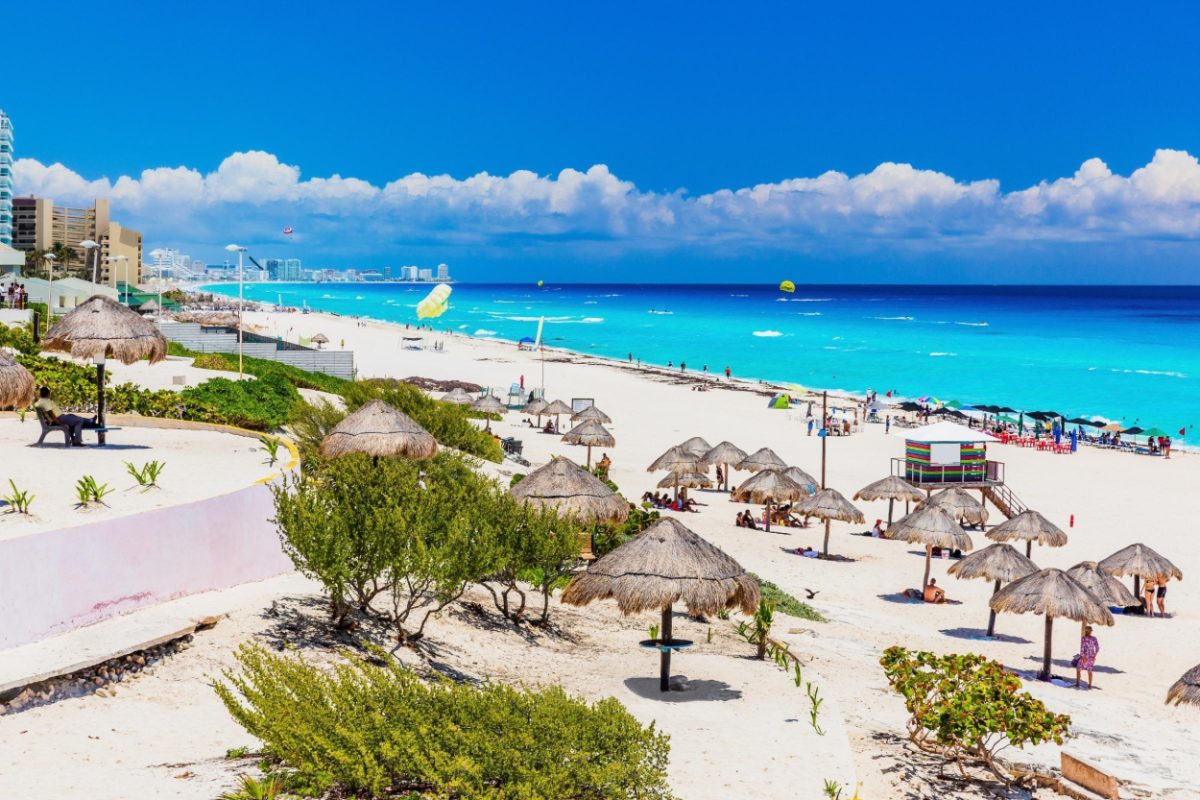 Recommended Hotels in Puerto Vallarta with Kids:
Velas Vallarta is an all-inclusive family resort located on 10 oceanfront acres with lush gardens in Puerto Vallarta.
Marival Emotions is another great option, a bit outside of Puerto Vallarta in Riviera Nayarit. I'm a big fan of their big suites that make you feel like an apartment but with resort amenities. Kids club and activities are offered and their spa is just the best!
---
Los Cabos and Baja
Cabo San Lucas, also known as Los Cabos is the fifth largest travel destination in Mexico because of the marine life diversity and incredible beaches. Most people in touristy areas speak English, so it's an easy place to go.
The area offers all-inclusive resorts, family-friendly hotels and self-catered rentals.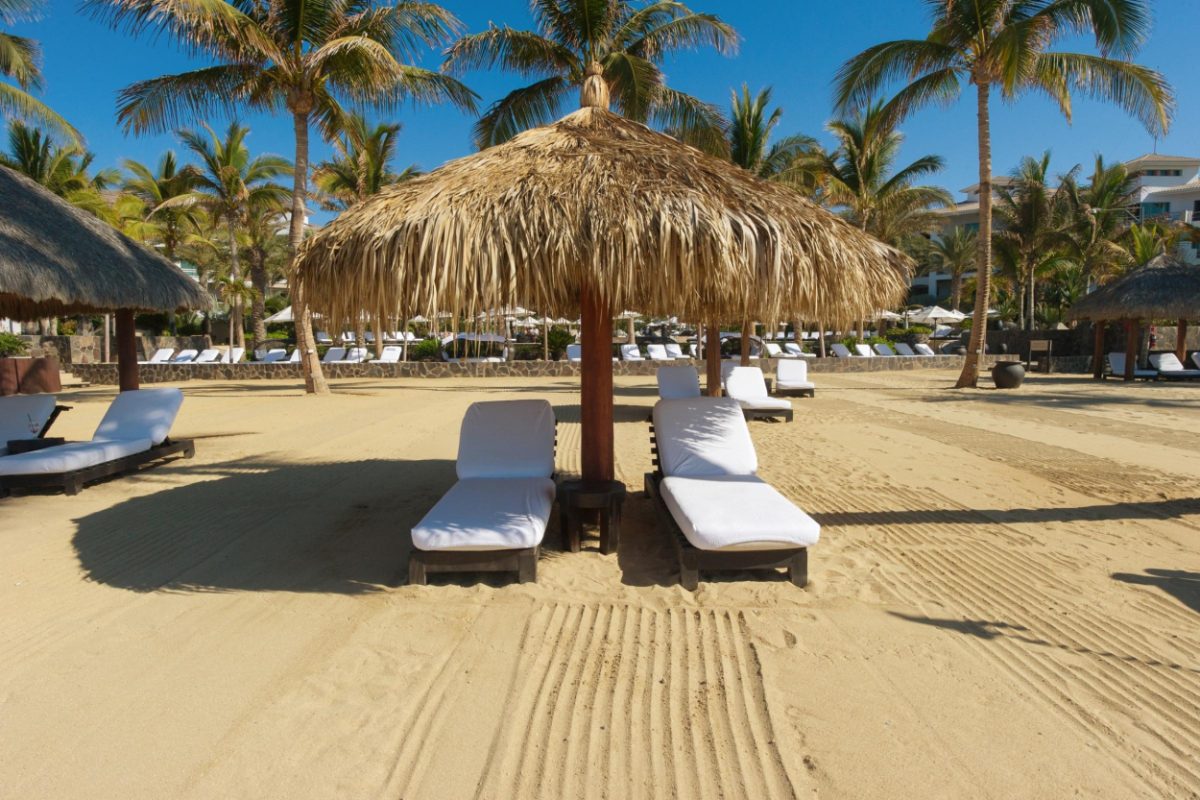 Recommended Hotels in Los Cabos with Kids:
Hyatt Ziva Los Cabos is perfect of privacy combined with resort vibes. It has some swim-up suites, kids club and even a waterpark.
---
Mexico City
Often overlooked, especially with kids, Mexico City is a great destination. As a mega-metropolis, the city has countless parks and plazas, museums and historic sights, basically everything for all ages.
Bosque de Chapultepec alone has a ton of museums and shows for kids and adults. You can take your kids for a boat party through Aztec canals of Xochimilco, let them see and climb the most incredible ruins of Teotihuacan, while eating some of the best food in the world.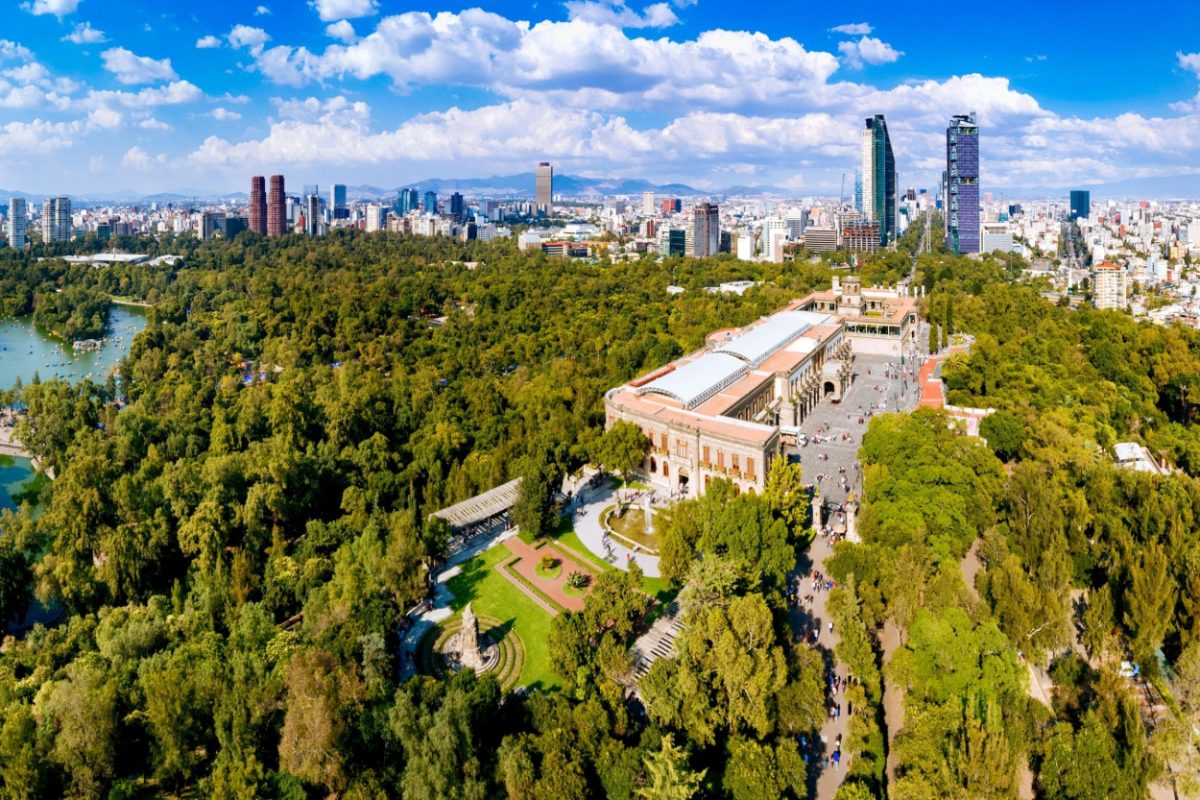 Recommended Hotels in Mexico City with Kids:
Sofitel Reforma is a great spot to be with the little travelers, because the area is safe but central enough to get anywhere you want to be. It also has a swimming pool for all ages.
Utopic Polanco are affordable suites close to parks, restaurants, shops and transportation. It's also near Chapultepec Park, beloved by many families.
---
Oaxaca
Oaxaca is a colonial town with strong cultural traditions, THE best food and incredible festivals. The Guelaguetza festival in July, Day of the Dead at the end of October and beginning of November, or the Radish Festival just before Christmas is a great time to visit Oaxaca with kids.
Huatulco
You might not have heard of Huatulco, because while everyone has heard of places like Cancun internationally, Huatulco is more of a local secret. It's where Mexicans go for beach holidays.
This resort town was built adjacent to a huge national park, so there are natural protected areas galore that you can explore on a nature walk. You can do some watersports,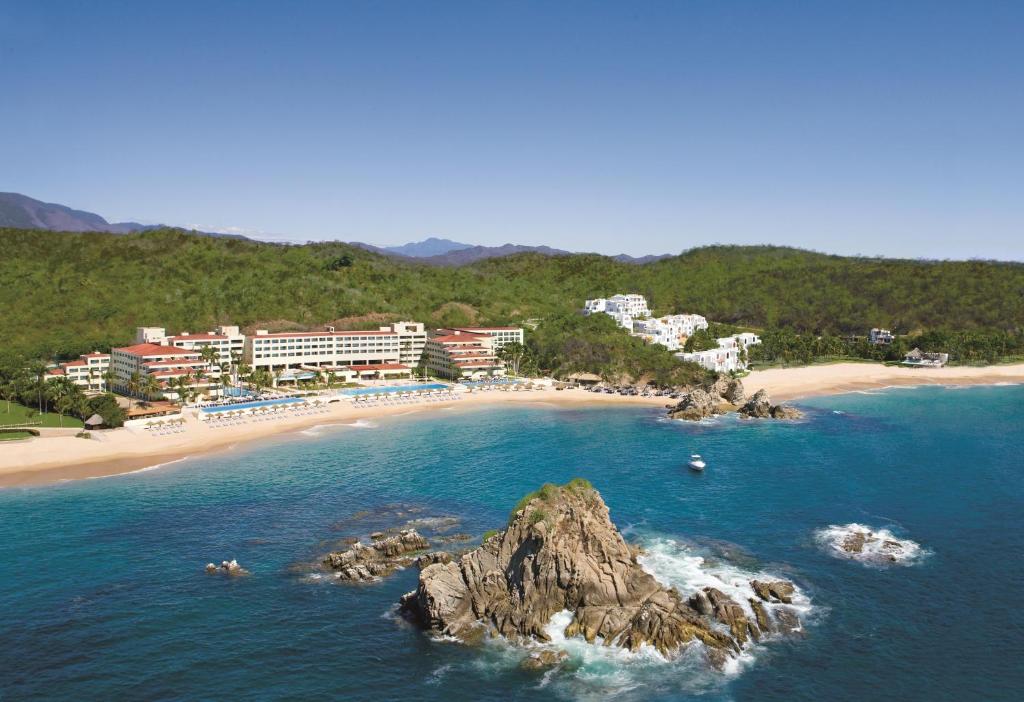 Recommended Hotels in Huatulco with Kids:
Dreams Huatulco is an all-inclusive that's perfect for families that will provide amenities, but allow access to a more local vibe.