Visiting NYC For The First Time?
Visiting New York City for the first time can be daunting. The idea of hordes of people walking past you, and wild traffic honking at you while you try to make your way across the street. I had the same thoughts when I first came to New York to study at the age of just 20.
But, as I found out later by living in NYC here and there and revisiting about a million times since then, that's not what New York City is. It's actually one of the most incredible megacities on the planet.
New Yorkers may be busy, but they're helpful. Traffic signs and traffic cops are always around to guide you. And with a few tips and tricks, a visit to New York City can be as hassle-free and manageable as travel to the park next door!
Jaw-dropping and vibrant, here are some NYC tips to help you make the best of your trip to New York City!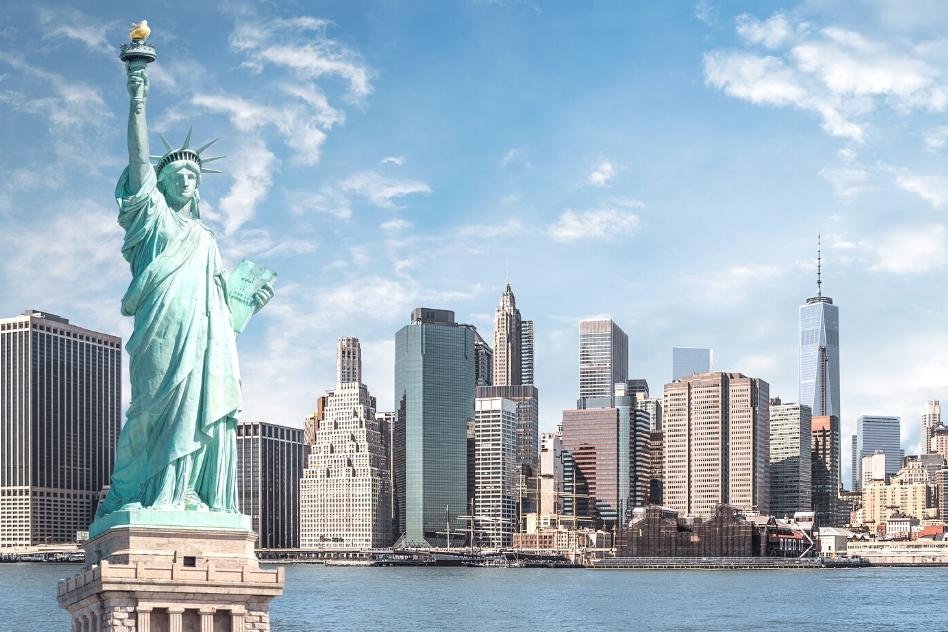 ---
NYC Travel Tips – Dos and Don'ts for Visiting NYC
1. Leave Manhattan to Experience the Real NYC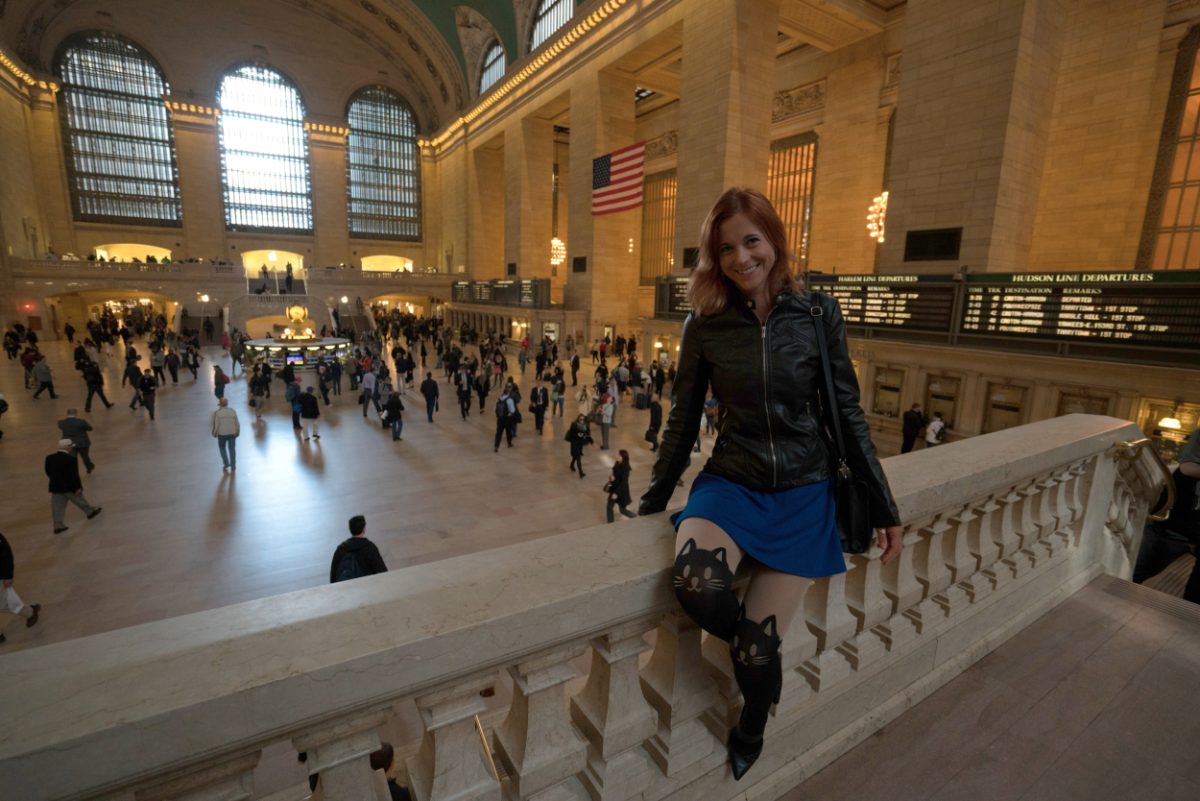 It may be where many of New York's attractions are, but don't spend your entire trip in Manhattan. Save some time for other areas and explore New York beyond Manhattan!
New York has five boroughs – The Bronx, Brooklyn, Manhattan, Queens, and Staten Island. And contrary to popular belief, the world doesn't revolve around Manhattan. You'll find something interesting to do in each of the boroughs if you just look.
If you're visiting in the fall I highly recommend hopping on a train and exploring upstate New York to see the leaves beautifully changing colors. It's an easy trip, even if you're traveling solo or with kids (I first lived outside of NYC and commuted daily so really, don't worry!). You can also rent a car once you leave the city. Don't drive in NYC, even if I have to drive through and spend the night driving around Manhattan is a nightmare.
---
2. Don't Wear White Shoes: NYC Streets Are Dirty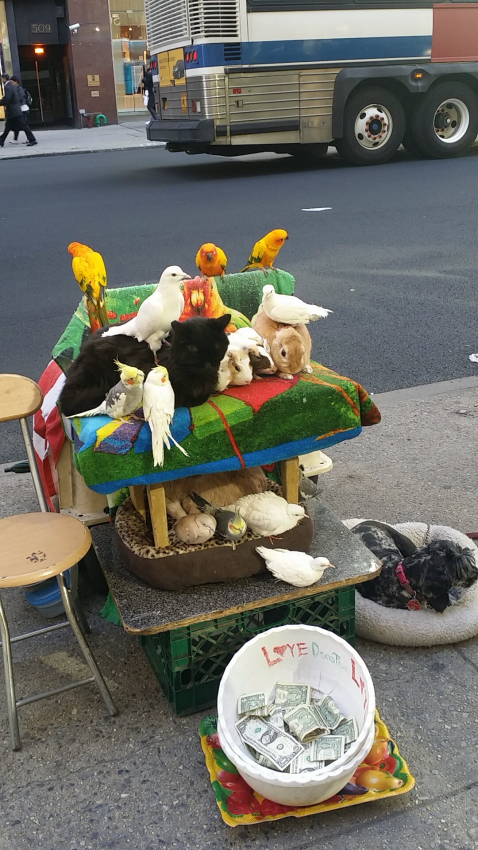 A Time Out magazine poll from 2021 listed NYC as one of the top 3 dirtiest cities in the world, after Rome and Bangkok. I don't think it will ever stop surprising me how dirty the city gets.
The City has many green spaces, but there's also a lot of garbage and filth lying around. Be wary when you walk, and you'll avoid stepping on a slice of someone's fallen pizza. Curbs and sidewalks, that's where you'll find garbage stacked.
Add to that, although littering is illegal in NYC, you'll find people don't always bother picking up after themselves.
---
3. Avoid Times Square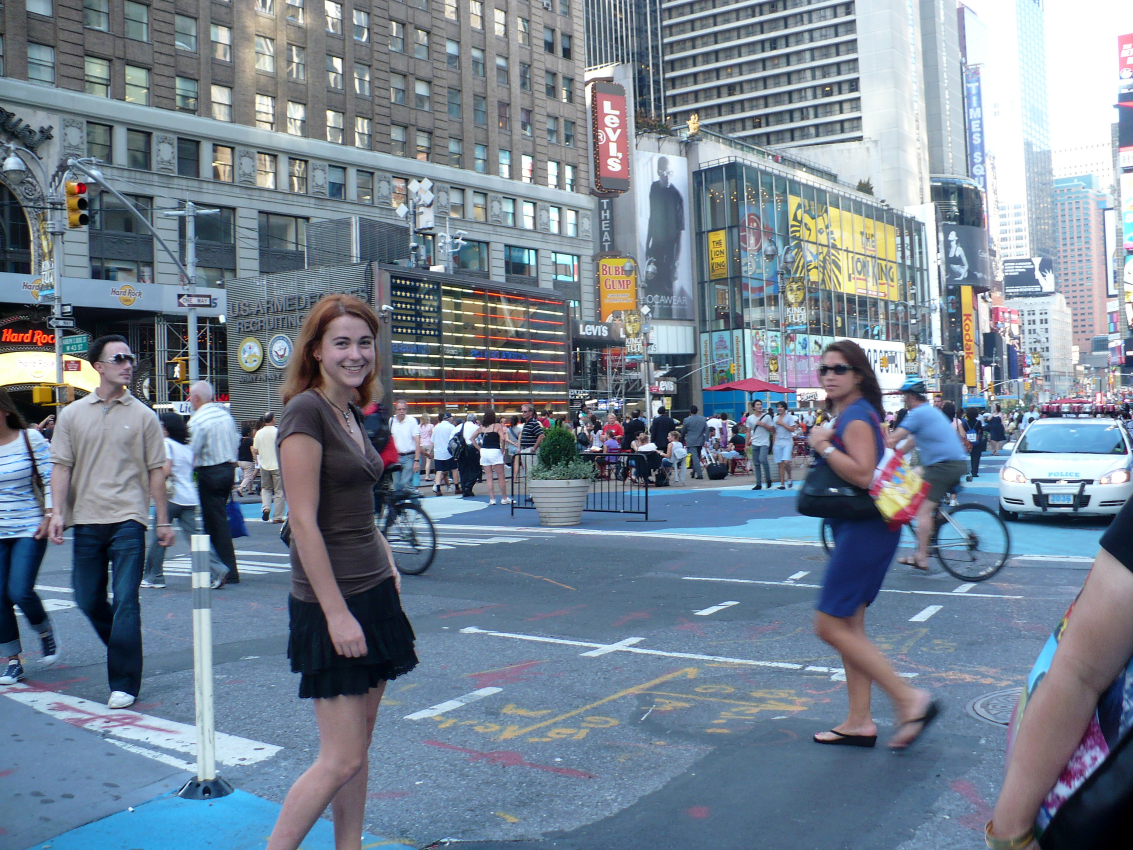 Times Square is a tourist trap that's best avoided. Yes, it looks amazing in all those Christmassy movies, but that's about all there is to it. Okay, and maybe go for the Broadway Musicals if that's your thing.
Times Square is where the unsuspecting tourist is lured in by the bright lights and spends their funds on overpriced meals at ordinary food stores. It's super crowded at all times and most locals will do anything not to go near it.
If you must go to Times Square, avoid it during the day. Go super early in the morning or at night because that's when you'll get the best pictures. The lights do look fantastic!
---
4. You Can Find Cheap Hotels in NYC
NYC is home to all types of hotels. So no matter what your budget, you'll find some good accommodation in New York!
New York City is very pet friendly! I found lots of hotels that allow pets and while rooms are small your furry family member will be welcome. My cat Poofy has already visited NYC.
Luxury Hotels
Mid-Range & Boutique Hotels
Equinox Hotel Hudson Yards New York City
Budget Hotels
---
5. Find Hidden Food Gems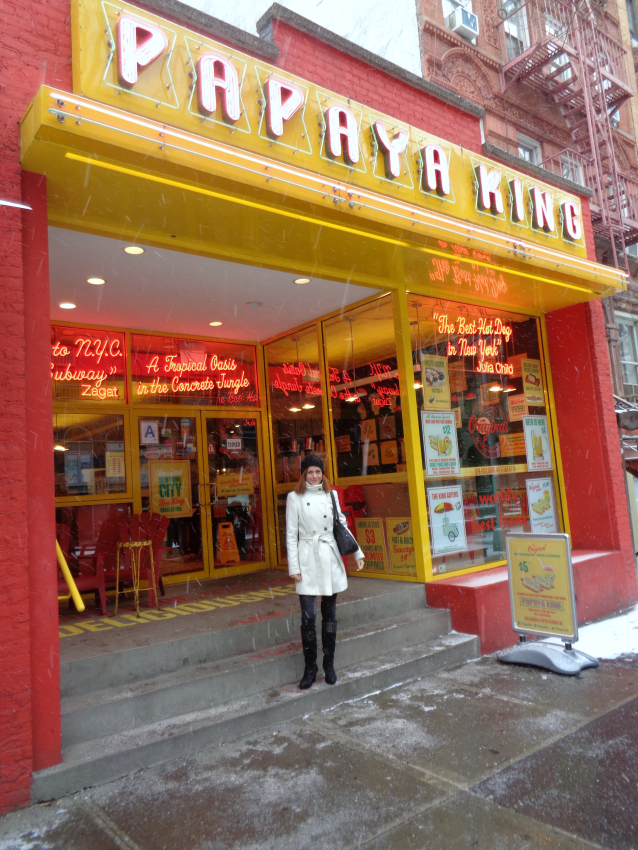 You don't have to keep up with the Kardashians to find good food in NYC. Sure, there are some highly-rated Michelin star restaurants to eat at, but there are also amazing street food stalls and hole-in-the-wall selling diverse and tasty to-die-for dishes.
The $1 slice of pizza, the Indian food in a lunch box, and the tacos at the food stall, they taste as good as they smell.
If you're in a particular neighborhood, you'll find Greek food on Broadway, Egyptian food in Astoria's Little Cairo, Italian food in Little Italy, Polish food in East Village, and Indian food in Jackson Heights. On top of the Chinese food. It's hard to go hungry in the City.
And if you're not sure where to start, there are always some great food tours to get you acquainted with NYC's food culture:
---
6. Go to a Rooftop Bar Instead of Paying for a View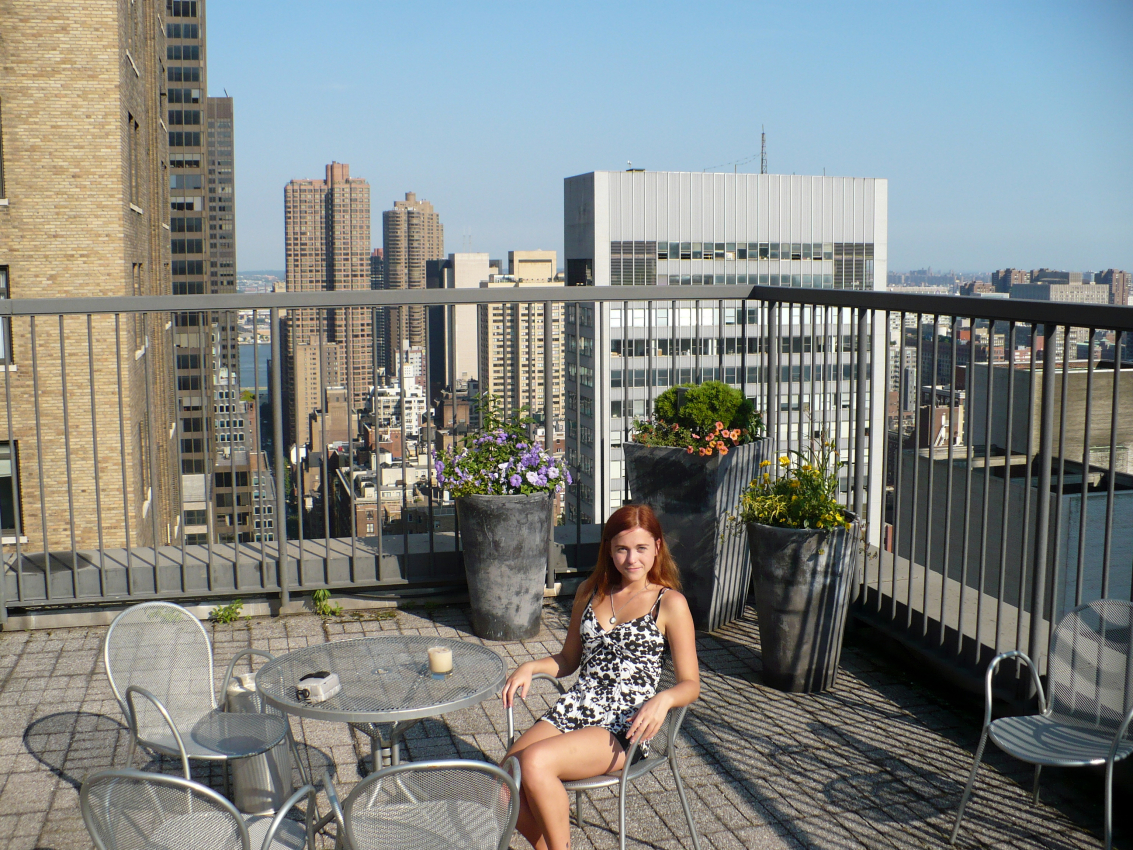 You don't have to wait in line to reach the top of the Empire State Building for the perfect view. Just head to a rooftop bar and club both the amazing views and a good drink or meal at the same cost. Unless it's The Edge, then you can go for it BUT expect it to be crowded – it looks nothing like on Instagram.
Many rooftops have magical views of the Empire State Building and the NYC skyline. The brunch buffet served on weekends isn't too hard on the pocket either.
For those rooftop fans, here are the best rooftop bars in NYC:
Magic Hour Rooftop Bar & Lounge
The Skylark
Le Bain
Refinery Rooftop
Elsie Rooftop
PHD Terrace
The Fleur Room
230 Fifth Rooftop Bar NYC
Overstory
Mr. Purple
Life Rooftop
Daintree
Time Out Market New York
Panorama room
Dear Irving
The Ready Rooftop Bar
---
7. Don't Be Afraid of Using the Subway
If being stuck in New York traffic while your taxi bill runs up is not part of your plans for visiting NYC, use the subway.
The way NYC was built, getting anywhere by cab can be a nightmare. It's better to take the subway system. Even though it's been running since 1904, the trains are remarkably fast and run 24 hours a day. You'll get around the city a lot faster on the subway than in a cab.
That being said, don't enter the empty compartments during rush hours or late nights, there's always a reason that particular car is empty – usually, it's a smelly one!
---
8. It's Often Faster to Walk than Take a Taxi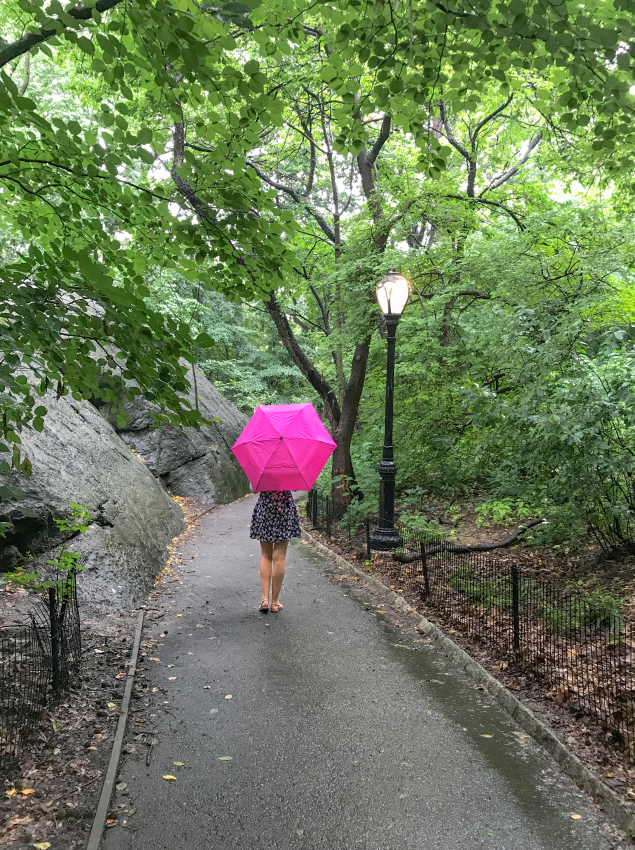 Taxis and traffic are a part of NYC life. But if you want to get anywhere really fast, it's best to walk! Did you know that it takes hardly 30 minutes to get from the infamous Flatiron Building to the Empire State Building on foot?
There are a few rules to follow while walking in NYC though. Remember that New Yorkers always seem to have somewhere to go, and always seem to be in a hurry.
If you're walking somewhere, try not to stop in the middle of the sidewalk to take photographs. If you want to stop to look at a map or your phone, stand out of the way under the buildings. And if you're walking slow, make sure you stick to the right and let the fast walkers pass on the left.
---
9. Don't be Suprised if You Get Catcalled
New York, like Mumbai and some other big international cities, is home to men who think it's okay to catcall women. There's nothing you can really do about it!
And it really has nothing to do with what you wear. You could be wearing a nun's habit and still get cat-called.
The best defense in this instance is to just keep walking as though you didn't hear anything. Of course, if they pester you too much, call the cops!
---
10. NYC Can Be Freezing in the Winter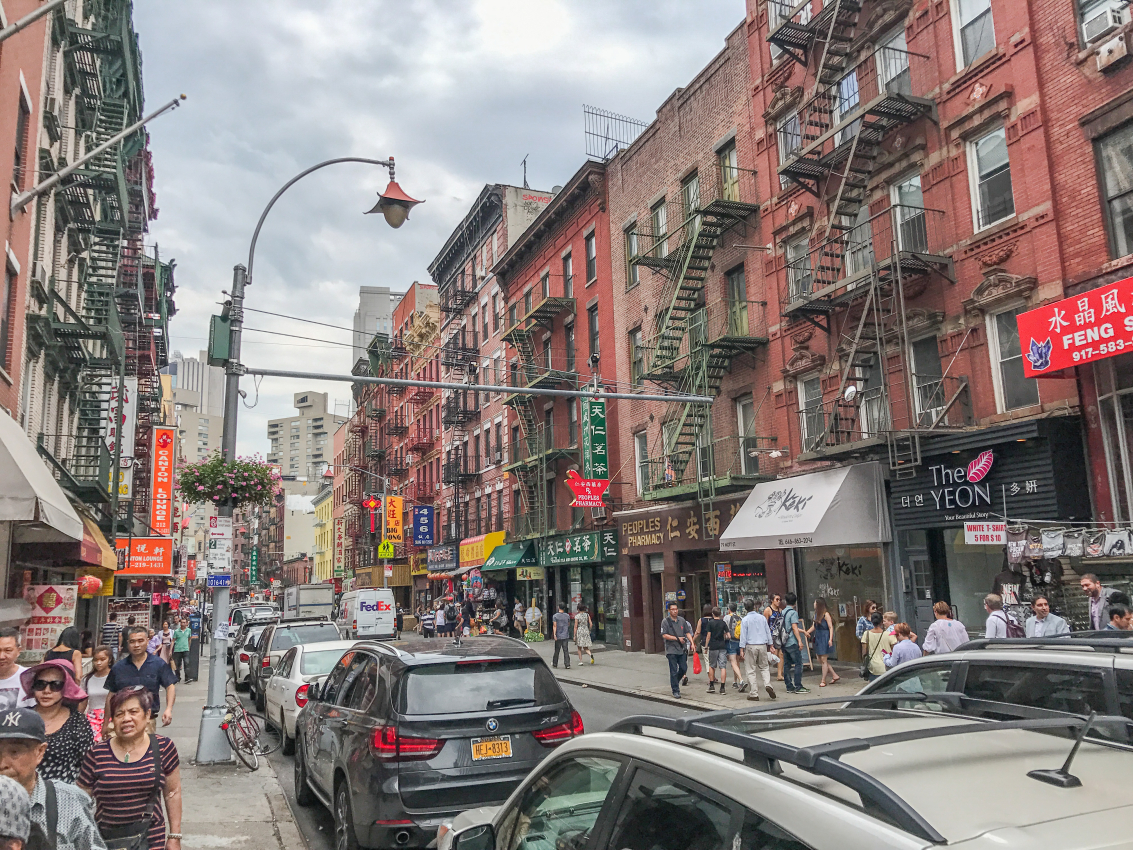 The weather in NYC varies a lot. It can be 80 degrees F in summer and or the middle of the day and drop to 0 degrees or lower at night.
Winter weather is usually just above freezing. And the coldest recorded temperature in NYC was when it dropped to -18.9 °C (-2 °F) in January 1994. It's much colder than in most places in Europe, my dear Europeans!
Remember to always dress in layers, and always check the weather when you go out! And you might want to grab Ted Mosby's yellow umbrella for the rain. You know the one that leads him to his future wife in How I Met Your Mother?
---
Some Of The Museums in New York City to Visit:
---
Don't Visit New York City Without Travel Insurance
A lot of people think travel insurance is an unnecessary expense, but especially if you're visiting NYC from outside of the US it's essential. You don't want to end up like this couple who went bankrupt because of their emergency medical bills.
Travel insurance will refund your medical costs and will get you home for free if you injure yourself. The easiest and the most reliable travel insurance is Safety Wing travel insurance. Get it before your trip to avoid unnecessary troubles that might ruin your holidays!
---
Best Travel Movies About NYC
---
Best Books About NYC
---
New York City is one of the best cities on earth. If you follow these tips and do it the right way, you should have a great experience. It will make you want to come back for more!