Denver used to be nicknamed Menver for the overwhelming amount of men compared to women living here but this has quickly changed over the past few years.
Denver is one of the fastest-growing cities in the USA because of its accessibility to the mountains and outdoor activities like skiing, hiking nearby parks, climbing, mountain biking, and camping. It has a thriving live music scene and is only a quick drive from the famous Red Rocks Amphitheatre venue, booking all the top acts.
I'm sure the legalization of marijuana and mushrooms has helped as well. With more and more young people moving here, that means Denver needs some great spots for its dating scene.
Many times people suggest dates outside of Denver like hiking, skiing/snowboarding, the many breweries, and cute mountain towns around the state but sometimes you just want to stay local.
Whether you are going on a first date or have been dating for a while, here are some of the best places to go in the city of Denver.
1. Botanical Gardens
The Denver Botanical Gardens are a great place to go all year round. The Botanical Gardens were even ranked top 10 in the world by Lonely Planet. Get in your steps while walking around this beautiful spot.
The gardens have multiple sections for different biospheres and continents. Make sure to buy tickets in advance especially during the winter for the Blossoms of Light where the whole gardens are lit up for the holidays. At other times, you can get general entry with the discounted Denver CityPass.
It can definitely be a romantic experience, walking around in nature with all the different settings. There are also several benches around to sit down, talk and take in the beauty.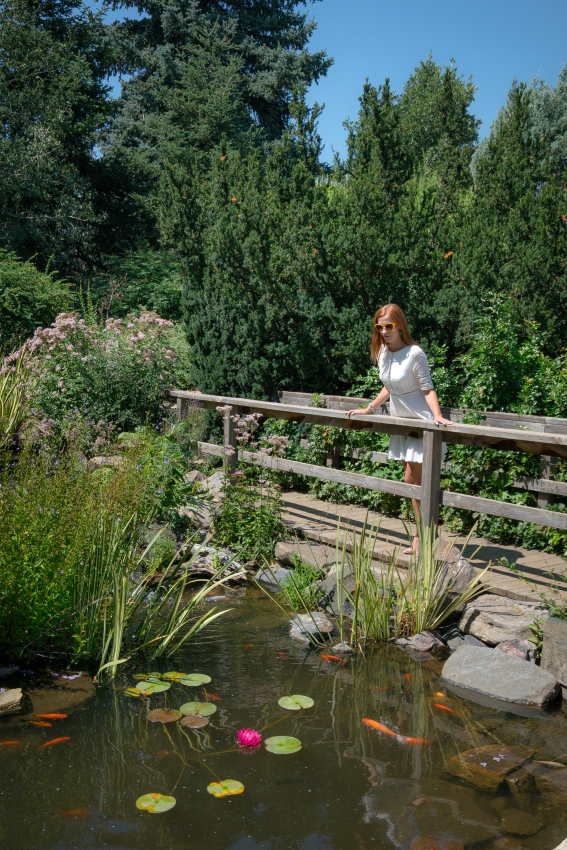 2. Museums
For another more unusual experience, head to Meow Wolf. This is a super trippie interactive museum that just opened its third location last year right here in Denver. This place is hard to explain and must be experienced.
If you want a more traditional museum you can also check out the Denver Art Museum, Museum of Nature & Science, Museum of Contemporary Art, or the Molly Brown House.
---
3. Do Something Active
Since most people like to stay active in Denver another idea is to take your date climbing or bouldering. It's a fun way to get to know someone while staying fit at the same time.
You can go to Movement Gym in RiNo's Five Points neighborhood or in the eclectic Baker area and try out` over a hundred bouldering problems or even more climbing routes.
Or head to the Ubergrippen Indoor Climbing Crag on E21 Street which is a mix of bouldering as well as climbing with huge rock walls. They even have auto belays for inexperienced climbers.
If you want something a little less strenuous you can head to Topgolf, an Escape Room, or one of the three Axe Throwing locations in the city.
4. RiNo Street Art, Drinks & Food
The RiNo Neighborhood is a great place to bring a date. The first thing to do in RiNo is to check out all the graffiti street murals that the neighborhood is known for.
Starting on 25th Street all the way up to about 30th Street, walk up the alleyway between Larimer and Walnut street to see the murals. There are others scattered around the neighborhood as well but this is the largest most consistent concentration of them.
After admiring and taking some pics in front of your favorite ones you can grab a bite to eat or drink at one of the many bars or restaurants in RiNo.
For food, some of my favorite spots are Barcelona Wine Bar for traditional-style tapas, Cart Driver for pizza, Work & Class, SuperMegaBien for Latin food in dim sum style, or Park Burger for a delicious hamburger.
Los Chingones is also a great spot to grab tacos, nachos, or just a margarita. And if it's a nice day they have a great rooftop bar. If you're only looking for a drink you can get a fancy cocktail at Death & Co. in The Ramble Hotel.
You can also bar hop to one of the many cool bars and breweries like Our Mutual Friend, Odell's Brewery, Ratio Beerworks, Finn's Manor, Improper City, or Infinite Monkey Theorem which is a wine bar that is set up like a brewery which is pretty unique.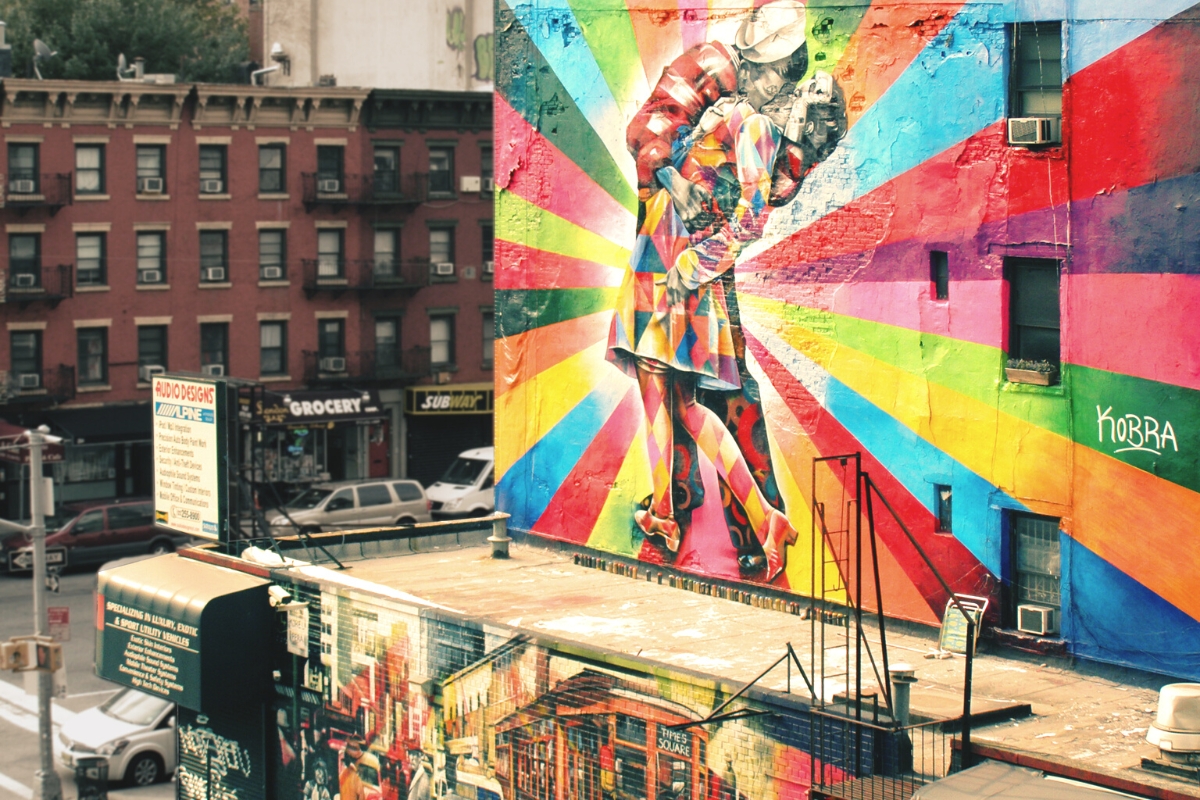 5. Bars
There are a ton of bars in the many neighborhoods of Denver. Here are some of the top ones to take a date on.
When the weather is nice and sunny, head to a rooftop bar. My two favorites are 54Thirty in LoDo and The Red Barber in RiNo. Both have great drinks and views of the mountains and skyline. If you want a fancy cocktail in a nice setting head to Cherry Creek's Forget Me Not or Retrograde, the cool speakeasy within an ice cream parlor in Cap Hill.
If you want a place more lowkey, Thin Man in City Park West is a cool spot. LoHi is a younger trendier neighborhood with a bunch of fun bars and restaurants.
Happy Camper is a Chicago original now in Denver with a great outdoor area, funky drinks, and good food. This place is pretty popular so there might be a line to get in. If so, head across the street to Avanti's, one of the best food markets in Denver with two bars and a nice outdoor area that overlooks the Denver skyline.
My Neighbor Felix is another popular bar in the area along with Forest Room 5. If you want some wine with a charcuterie board head to Postino which also has locations on South Broadway and Congress Park.
6. Active Bars
If you want to grab a drink but have a little more to do than just sit and talk, you can opt to go to a more interactive bar like Punch Bowl Social or Ace Eat Serve.
Punch Bowl Social is located on South Broadway and is not only a bar with food but also has bowling, table games, an arcade, and karaoke.
Ace Eat Serve has a nice bar with some incredible wings & other small bites and also has an entire room dedicated to playing ping pong. Nothing wrong with a little competition on a date.
7. Restaurants
With the influx of people moving to Denver it also means that more and more chefs are coming to open new culinary delights.
You might not think of sushi when you hear of a landlocked state like Colorado but Denver has two incredible spots. Award-winning Chef, Toshi, who had been a sushi chef in Tokyo and Los Angeles decided to open up his restaurant, Sushi Den, in Denver. This is a great sushi restaurant not just for Denver but for the US.
Another award-winning sushi chef, Tyson Cole, who studied in Tokyo and New York City, originally opened up his first great restaurant in Austin, Texas, and decided to open up another Japanese restaurant called Uchi right here in Denver.
Uchi has incredible sushi and traditional Japanese dishes and you can even see the greenhouse behind the restaurant where they grow all their own local greens.
One of the coolest spots in Denver to eat might be Buckhorn Exchange. This is the oldest restaurant in Denver and maybe Colorado too. It first opened its doors in 1893.
This is a true western restaurant with stuffed animals lining all the walls and pictures of Native Chiefs and local cowboys that all passed through this restaurant. President Teddy Roosevelt even had a meal here.
The menu itself is quite unique. You can have your traditional steak and potatoes but test your palate with some delicious quail, bison, elk, rattlesnake, or if you're really adventurous try the famous Rocky Mountain Oysters. If you don't know what those are, google it.
Denver has a number of good food markets and one of the most popular is Milk Market. You can get a great meal here as well as a mimosa for brunch. Lastly, you can have a nice date at D Bar. This restaurant serves both lunch and dinner but is most famous for its desserts. Have a nice wine paired with a pastry, churros, beignets, or even with a delicious piece of chocolate mousse cake.
8. Live Music
Denver's live music scene is huge and there are a lot of bars with live music. There are also a ton of live music venues, so check to see who's in town and playing. Some of the many venues are Mission Ballroom, Fillmore Auditorium, Cervante's, Ogden Theatre, Your Mom's House & Bluebird Theatre.
For large concerts there is Ball Arena, Coors Field and Empower Field. Right outside of Denver there is the famous Red Rocks Amphitheatre and also Fiddler's Green Amphitheatre & Grizzly Rose.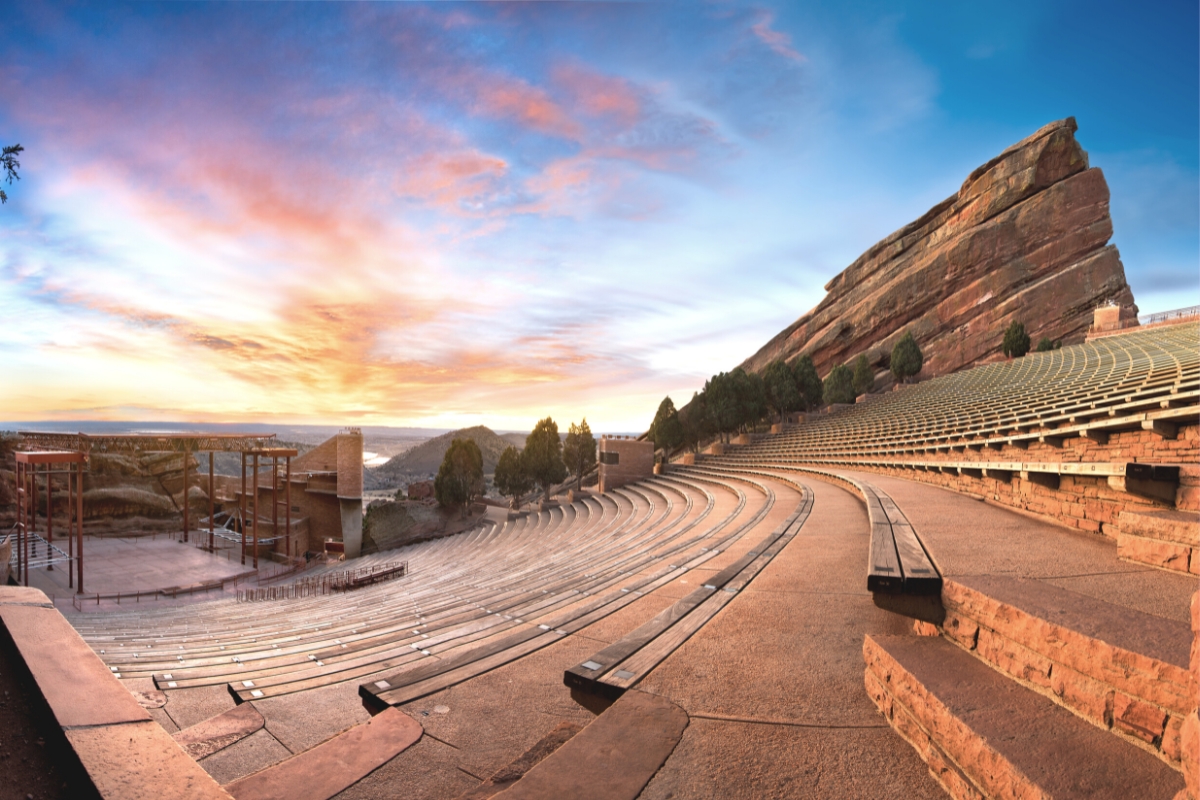 9. Parks & Ice Cream
There are many nice parks in Denver to just take a nice stroll in or have a picnic. Some of the best are Sloan's Lake, Cheeseman, City Park, and Washington Park. While you're at it you can also grab some ice cream at one of the many great locations around the city. Some of my favorite spots are Sweet Cow, Little Man and its affiliates, Nuggs & Liks.
10. Get Spooked Together
Get close to your partner by getting spooked together. You may know everything there is to know about daytime life in Denver, but why not enjoy a fun evening finding the ghosts of Denver? See the Henry Treat Rogers Mansion, spot poltergeists in the Croke-Patterson mansion, or get spooked at Cheesman Park, which was once a graveyard.
Going on these scary adventures together is sure to bring you closer:
So those are just a few Denver date ideas! Whether you're looking for things to do in Denver with a date or with a loved one, these are great choices! Questions? Comment and let us know!