Whether you're looking for a weekend getaway to the mountains, a place to go check off some bucket list items, or a family-friendly vacation spot, Colorado Springs may be just what you're looking for!
Colorado Springs is full of geographic wonders like the Garden of the Gods and Pikes Peak and once-in-a-lifetime experiences like riding in a hot air balloon and riding a rollercoaster over the Arkansas River.
The city of Colorado Springs will be sure to impress you on your next trip out West. Explore these and other things to do in Colorado Springs below!
1. Garden of the Gods
If you have just a few hours in Colorado Springs, there's no doubt that this is the one place to visit, especially considering that it's totally free! The amazing red sandstone formations in this park are an unforgettable sight!
Whether you drive, walk, hike or rock climb through the park, you'll be sure to find many scenic views and unique geological formations along your way.
If you're tight on time you can drive through the park and take in the views as you go. Or do a combined tour with Pikes Peak that's coming up below.
If you have a few hours, you can follow the walking trails throughout the park to see the amazing rock formations up close. If you want to learn more about the amazing geology within the park, visit the Garden of the Gods Nature Center.
To do something at mixed speed so you can stop as often as you like, take a segway tour.
As you make your way through the park, keep your eyes out for the Kissing Camels – two rock formations that look just like they're named! And don't miss seeing Balanced Rock – a giant red sandstone rock that's smaller on the bottom than the top and looks like it could tip at any second yet has been standing strong for thousands of years!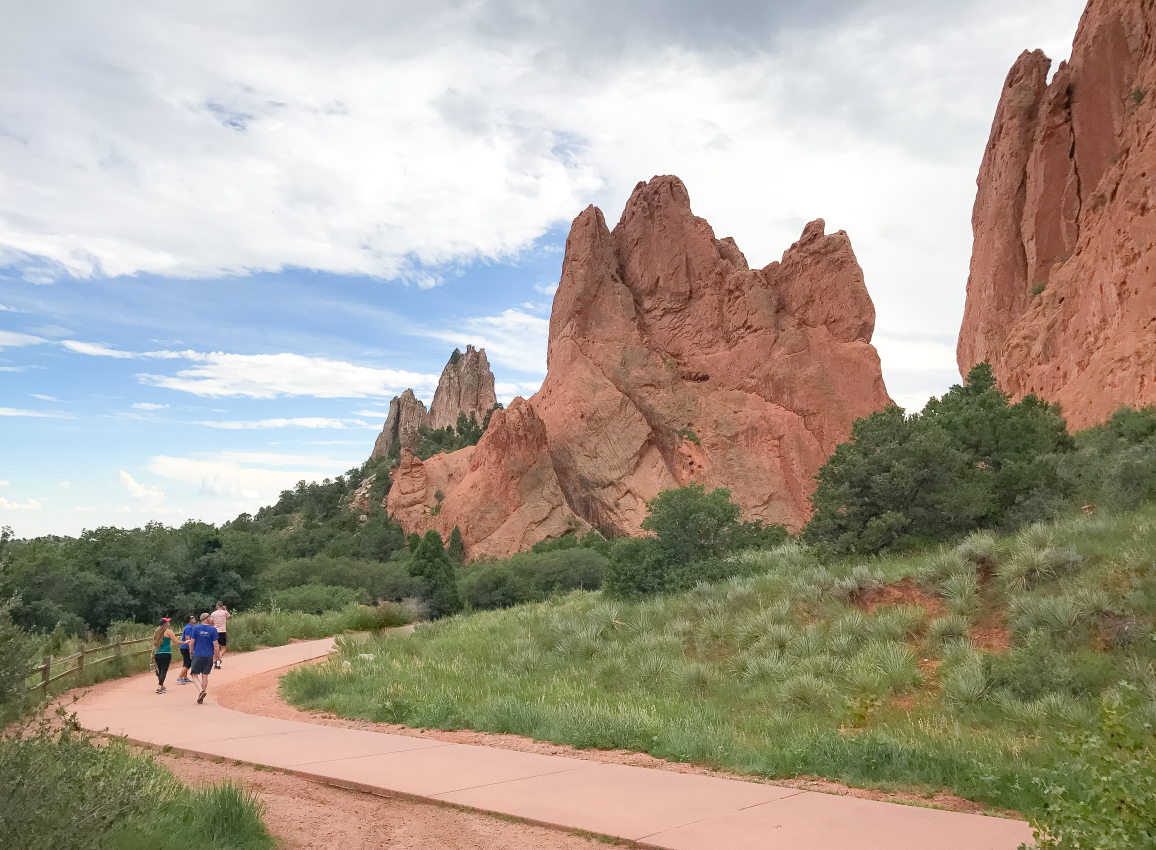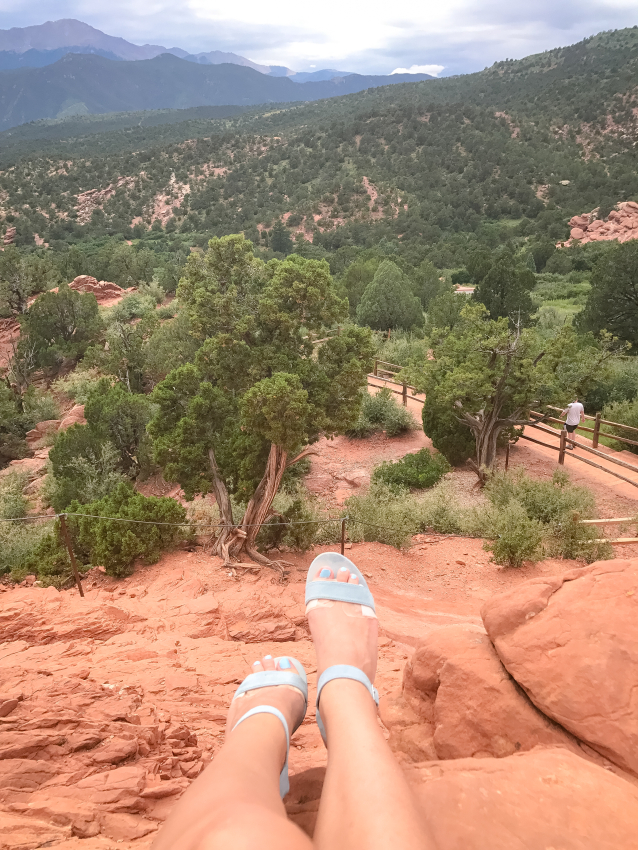 2. Pikes Peak
Standing 14,115 feet above sea level, Pikes Peak looms over Colorado Springs as the majestic backdrop to the city. Though you'll see this iconic and historic mountain from a distance while in the city, making a trip to see it up close is definitely worth the drive.
There are a few options to reach the summit of the mountain. If you're an experienced hiker, make the trek up this mountain to accomplish one of the most iconic and rewarding 14ers in all of Colorado!
If you want to experience this mountain in a truly memorable way, take the Broadmoor Manitou & Pikes Peak Cog Railway. This train ride up to the summit and back is a 3.5-hour round trip experience that will provide you with incredible scenic views and a memorable experience!
You can also drive up the mountain and park at the Visitor Center at the summit to take in the views, or see the geological features from up high on a zipline tour. If you're a fan of biking, join a downhill bike tour from Pikes Peak.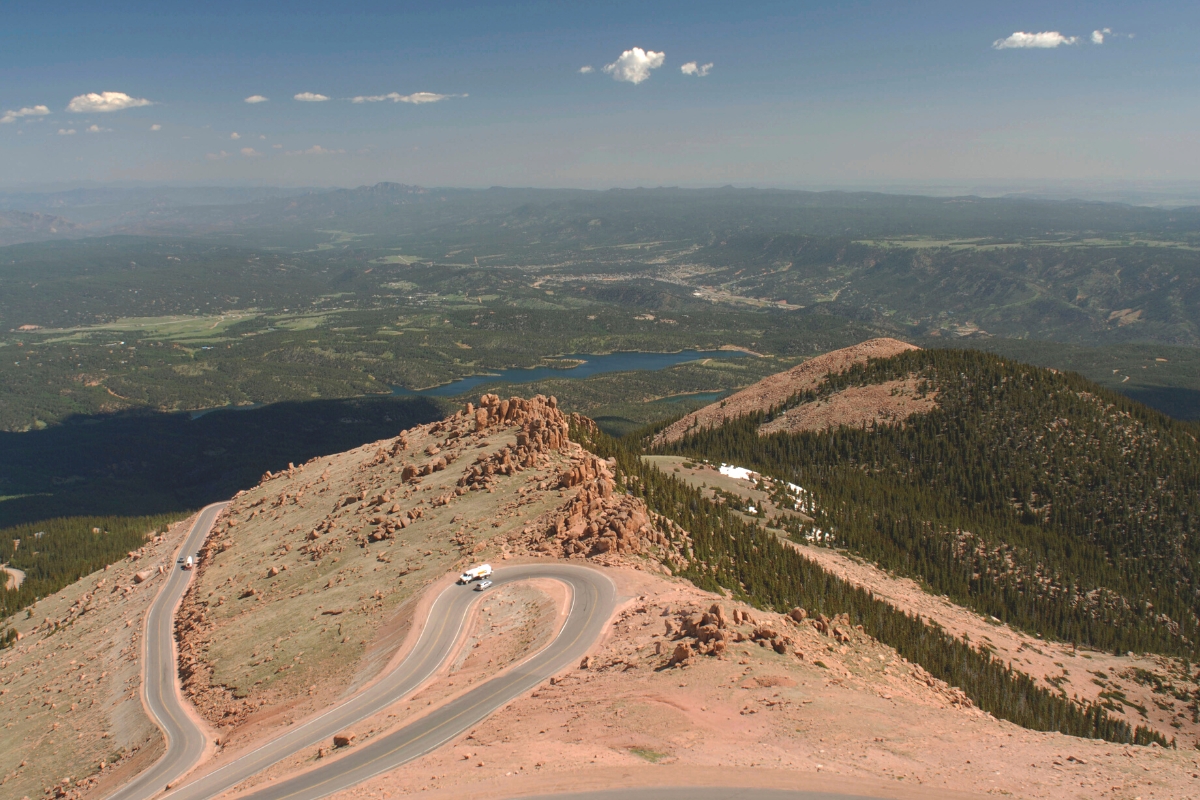 3. Paint Mines Interpretive Park
This is a somewhat unknown destination near Colorado Springs but definitely worth the trip. The Paint Mines, named by the American Indians for the paint they collected from the colorful clay, are tucked away about a 45-minute drive from Colorado Springs. This park is full of amazing geology and history and makes for a fun afternoon of exploring!
Follow the trails throughout the park to wander through orange, pink, red, yellow, and white colored clay formations looming high above your head. With all the amazing shades of clay, this is one of the most colorful places in Colorado!
Make sure to stay along the trails and refrain from climbing on the rocks as they are fragile and can be easily damaged.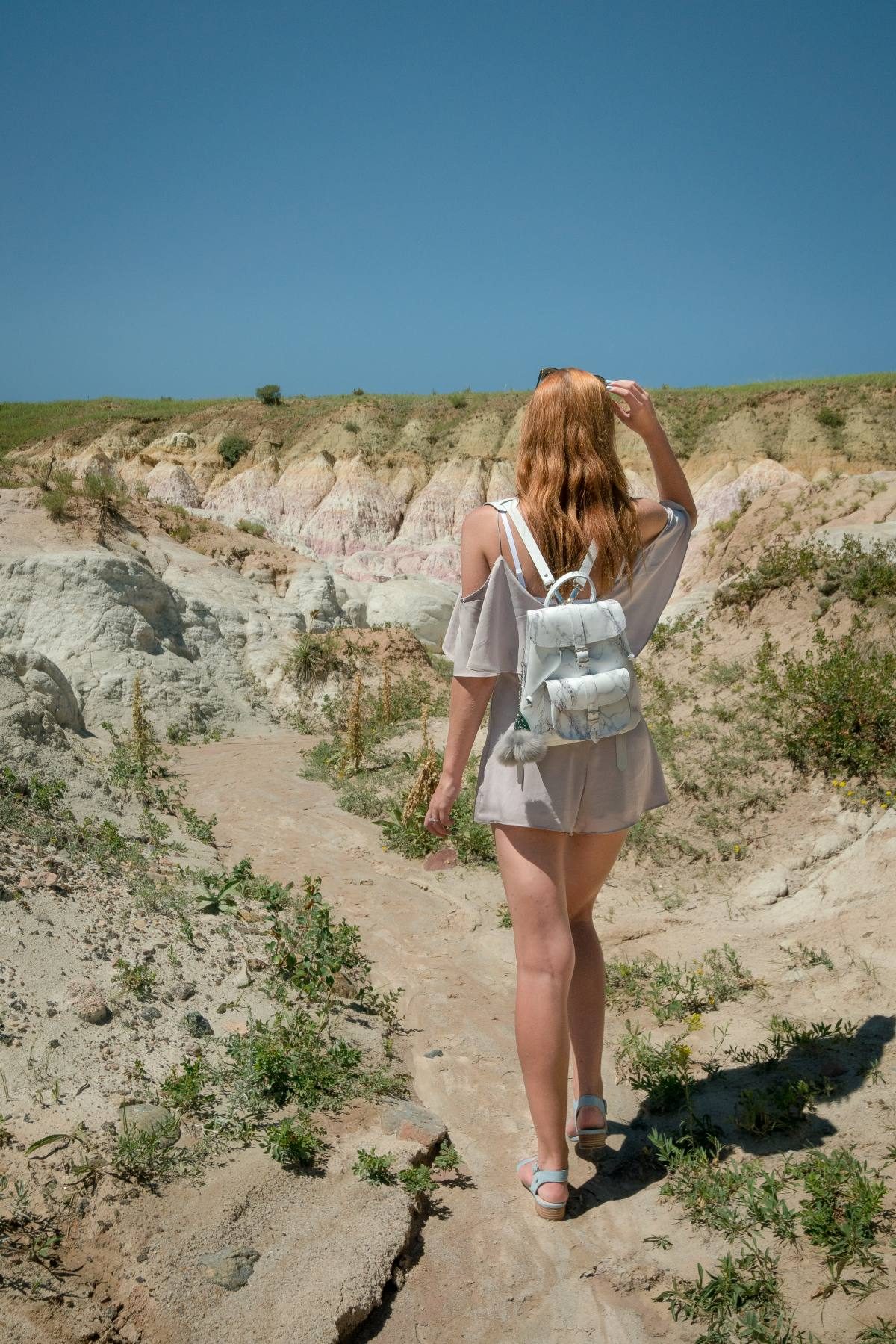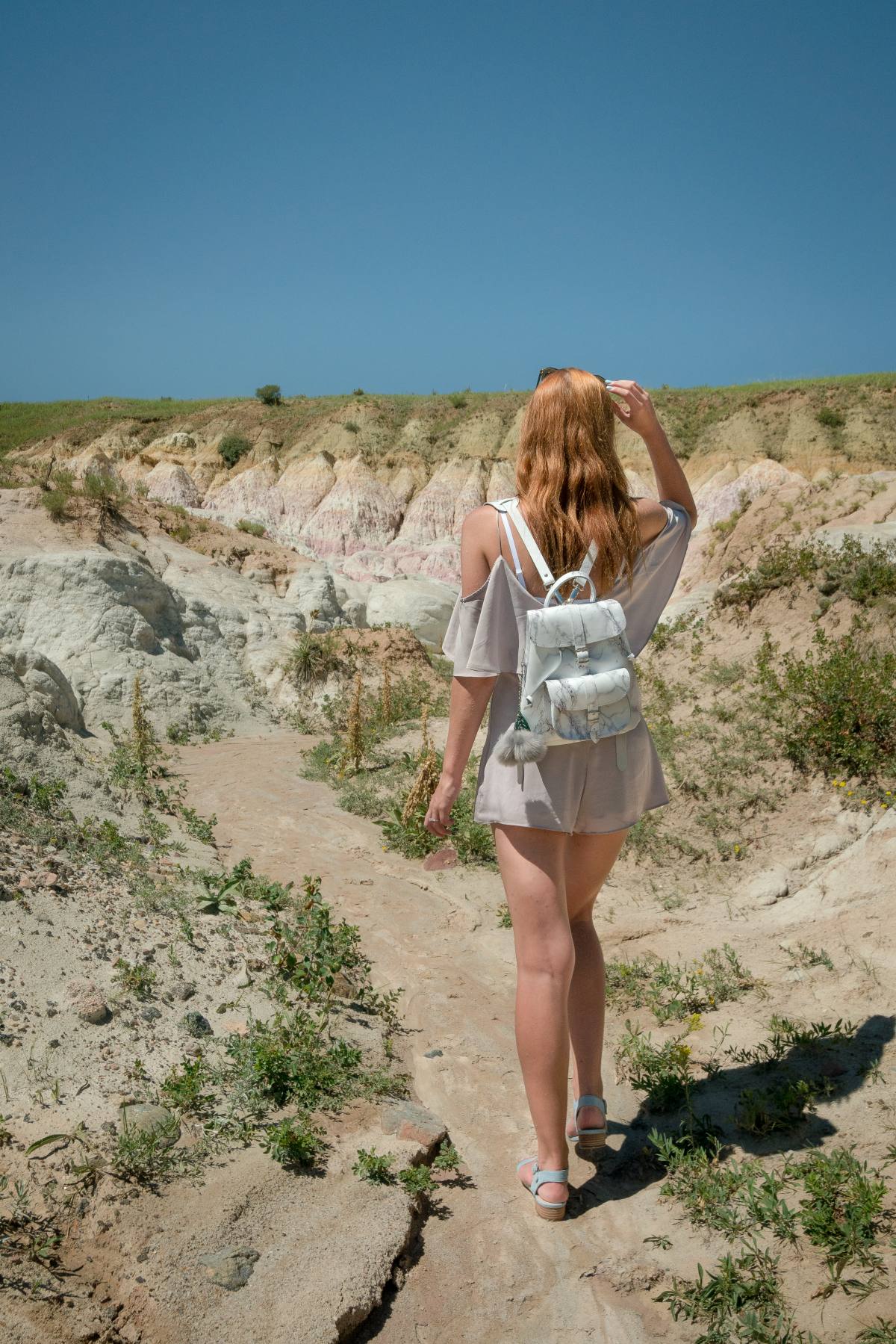 4. Cheyenne Mountain Zoo
Lions, tigers, and bears… Oh my! See them all (along with hundreds of other species) at the Cheyenne Mountain Zoo in Colorado Springs.
This isn't just any other zoo. Cheyenne Mountain Zoo is an award-winning zoo ranked as one of the top zoos in the country! Anyone of any age can enjoy a day spent with the animals and exploring the unique exhibits here.
If you're a giraffe lover like me, don't miss out on seeing one of the largest giraffe herds in the U.S. at this zoo and even having a chance to feed them.
With unique experiences planned daily, this zoo can make for a wonderful afternoon with the family or with your friends! Check out the event calendar on the website to plan your trip and find out what's going on at the zoo during your visit.
5. Hot air balloon ride
If you want to see the Colorado Springs beauty from above, consider taking a hot-air balloon ride! From hour-long to half-day adventures, you'll be sure to have an unforgettable moment taking in the views of Pikes Peak and the surrounding mountains from a hot air balloon.
To experience a weekend full of balloon fun, visit Colorado Springs during the annual Labor Day Lift-Off. This hot air balloon festival has been running for over 40 years and is full of fun events. From early morning launches to glowing balloon shows at night, this is sure to be a memorable weekend!
Places to book a hot air balloon ride in CO Springs: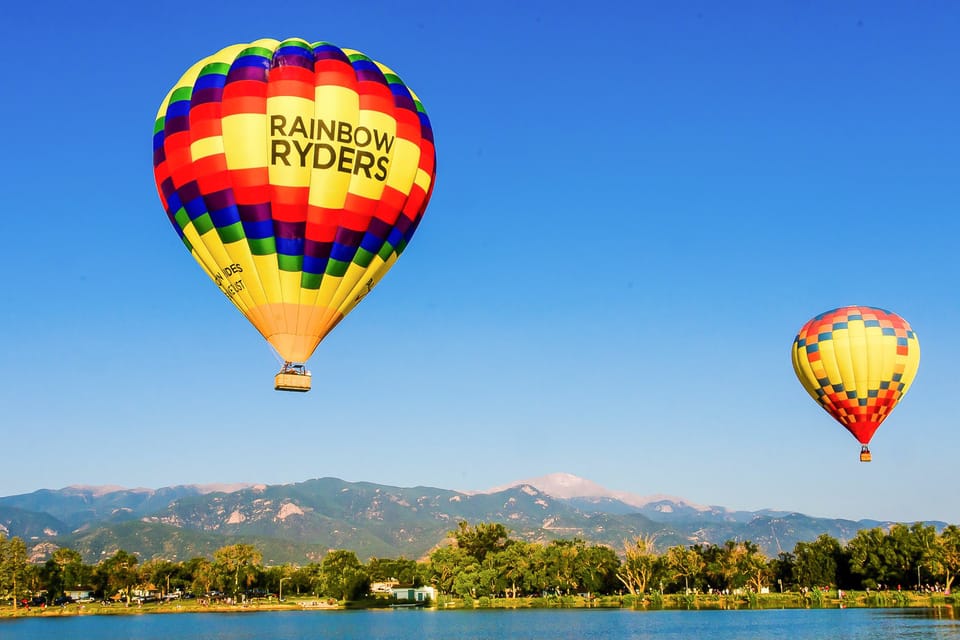 ---
6. The Broadmoor
The Broadmoor is way more than just a place to rest your head while in Colorado Springs. This luxury resort spans over 3,000 acres on Cheyenne Lake at the foot of the Colorado Rockies.
From the scenic views all around the resort to the long list of amenities, you could spend an entire weekend here and fill your schedule every day!
The Broadmoor boasts of three golf courses, three swimming pools, eight restaurants within the resort, a full-service spa, tennis courts, and a fitness center.
With eight different restaurants and 25 shops and boutiques, along with countless outdoor activities, you won't get bored at the Broadmoor.
Book a room now to enjoy this luxury resort in the heart of the beauty of Colorado Springs!
Of course, if paying $500 a night isn't really on the cards don't worry, there are always other lovely hotels and affordable holiday homes in the area around Broadmoor. You can stay at one of these places and do a segway tour of Broadmoor. Take your pick from here:
---
7. Glen Eyrie Castle
For a unique thing to do in Colorado Springs, visit Glen Eyrie Castle. Built in 1871 by the founder of Colorado Springs, this castle is rich with history.
There are a whopping 67 rooms in this castle and the estate covers over 800 acres of land. The grounds of the castle are open to the public on weekdays from 9 AM to 4 PM. Take a tour of the castle or stop in for an afternoon cup of tea.
Though the castle is beautiful in all seasons, this makes for a great winter activity in Colorado Springs as the castle is a cozy, warm place to shelter from the snow and cold. Not to mention how beautiful the grounds look when covered in a fresh white layer of snow!
If staying at the castle and paying $100 to $200 is a bit too much. In that case, here are a few budget-friendly options in the are from where you can easily drive to the castle for a daytime visit.
---
8. Royal Gorge Bridge & Park
Searching for some thrill on your vacation? This adventure park is a little over an hour's drive from Colorado Springs and is one of the most exciting things to do in the region!
The theme park has attractions such as a zip line, a rock climbing course, gondola rides, a theater, and the highest suspension bridge in the U.S.!
Not to mention a rollercoaster over the Arkansas River that has been called the "World's Scariest Rollercoaster" where riders experience a momentary freefall from a 100-foot tower and experience amazing views while on the ride.
It's also the perfect spot for some adrenaline-pumping white water rafting. You can choose between half-day and full-day trips over level 3, 4, and 5 rapids.
For a truly unforgettable and thrilling experience, don't miss out on Royal Gorge Park!
Note: The rafting trips above are not suitable for children under 14 years. If you have younger kids, join this family-friendly and senior-friendly rafting trip instead.
9. Memorial Park
Looking for a way to spend a summer day? Head to Memorial Park! This recreational park in Colorado Springs is built around Prospect Lake and has areas for baseball, basketball, tennis, skating, and sand volleyball.
Head here with snacks to have a picnic or with kids to play on the playground. Go swimming, boating, or fishing at the lake, or enjoy one of the walking or biking trails around the park.
With countless activities, a beautiful lake, and scenic mountain views, this park is a great way to spend an afternoon!
10. U.S. Air Force Academy
You might know that the U.S. Air Force Academy is located in Colorado Springs, but did you know you can go there for a visit? If you want to do something unique in Colorado Springs, this is it!
During your visit, you can see amazing architecture at Cadet Chapel or learn more about the Air Force and the life of a cadet at the Visitor Center.
Explore campus on a self-guided tour or head to the planetarium to watch one of the many shows they offer. For a full list of things to do at the Academy, visit the website below.
11. Pike National Forest
Home to the Pikes Peak mentioned above, Pike National Forest has over a million acres of picturesque land waiting for you to explore!
With many opportunities for activities like fishing, hiking, camping, or cross-country skiing, you'll be sure to find a way to get into nature at Pike National Forest.
Head to Eleven Mile Canyon for beautiful hiking trails or fly fishing spots. Hike or drive up Pikes Peak mountain for stunning views all around the region.
For another beautiful lookout, climb up Devil's Head Lookout for 360 views of Pike National Forest. Whatever you choose to do, this area is covered in the natural beauty that you won't want to miss.
Recommended Activities: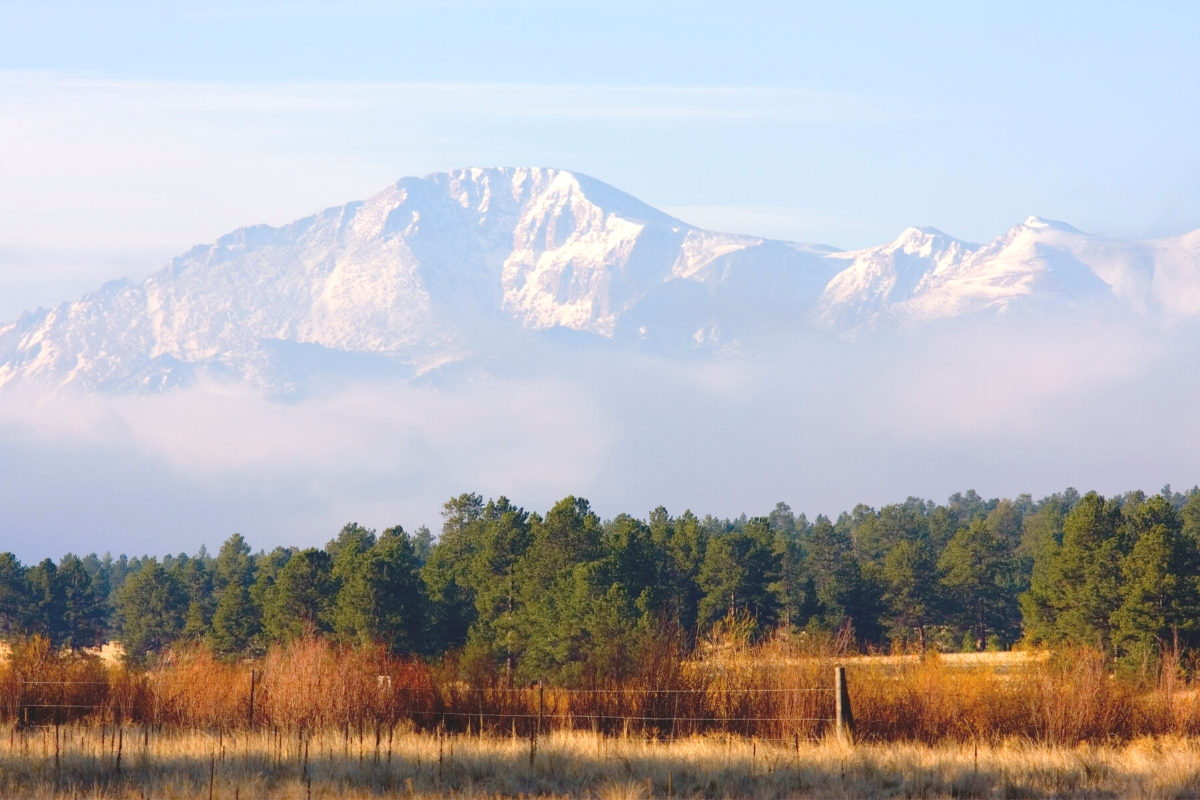 12. Farm & Art Market
On Wednesdays and Saturdays from June to October, head to the local Colorado Springs farmer's market to find the freshest produce and most delicious eats!
Expand your taste buds by trying something new or find your classic garden favorites. Either way, you'll be sure to find something tasty here as well as enjoy a great summer atmosphere!
Head here every week to buy fresh food from local farmers, growers, and ranchers along with art and craft vendors. Once a month on Wednesdays, head down for monthly outdoor concerts with live music, a beer garden, and food trucks.
There are many more things to do in Colorado Springs when you visit, from tasting local beer to enjoying food at five different local restaurants, to learning falconry with a saker falcon.
So that's my list of the best things to do in Colorado Springs. How many of them have you checked off your bucket list?
Bonus: Where to Stay In Colorado Springs
Colorado has some of the coolest Airbnbs in the USA, but their hotels are not far behind on the oomph factor. Here's where to stay in and around Colorado Springs on your visit.