Airbnbs are way cooler than hotels as they can be unique, safe, and let you see the place from a local perspective. Renting different Airbnbs across the US can bring you many amazing experiences.
From treehouse, historic houses, weird interiors, through RVs and containers, to tipis – everyone can find some unique and cool airbnbs in the US that suit their interests.
I compiled all my favorite AirBnBs in Utah that can offer you a unique experience. If you've never used AirBnB you can use my code to get $40 off your first stay.
Also check:
---
Most Unique Airbnbs in the USA
WASHINGTON
Cozy A-frame cabin located about 15 minutes from the slopes and great hiking routes.
Famous for its photogenic jacuzzi.
---
GEORGIA
Centrally located within the heart of intown Atlanta, the treehouses are a hidden gem with sparkly lights and suspension rope bridges.
---
CALIFORNIA
The treehouse sits 35′ above ground on the uphill side.
With two triangle-shaped see-through floor panels, this spot makes one feel as though they are flying through the upper Redwood canopy.
---
COLORADO
A restored pet-friendly 1800's mining cabins is nestled in the mountains on the side of the creek.
It has a handcrafted odorless hot springs hot tub with an ever-flowing infinity edge and mood lights.
I actually got engaged there! 🙂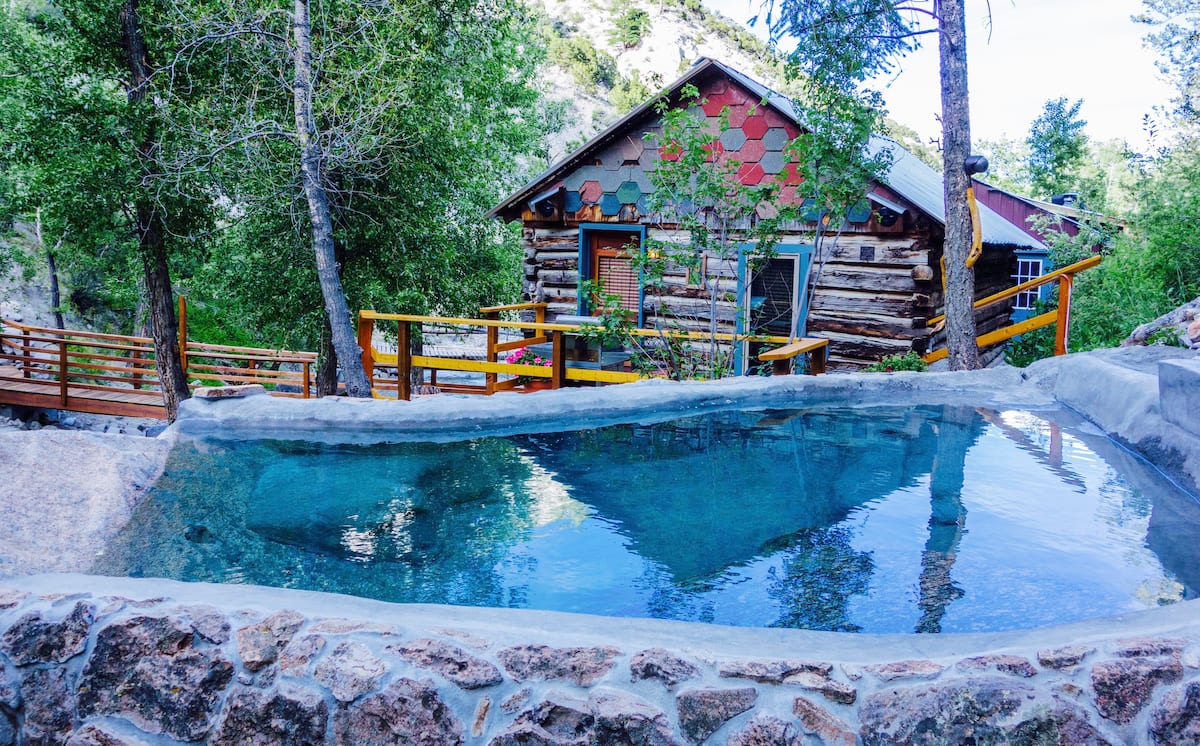 ---
UTAH
Step into another world as you cross the 70' suspension bridge into the floating house in the trees.
This spot offers a private spa and unlike many treehouses it can be visited during the winter due to good insulation.
---
FLORIDA
Located in beautiful Sunset Beach, just steps from various amenities as well. Gorgeous Bali-styled surfing decor.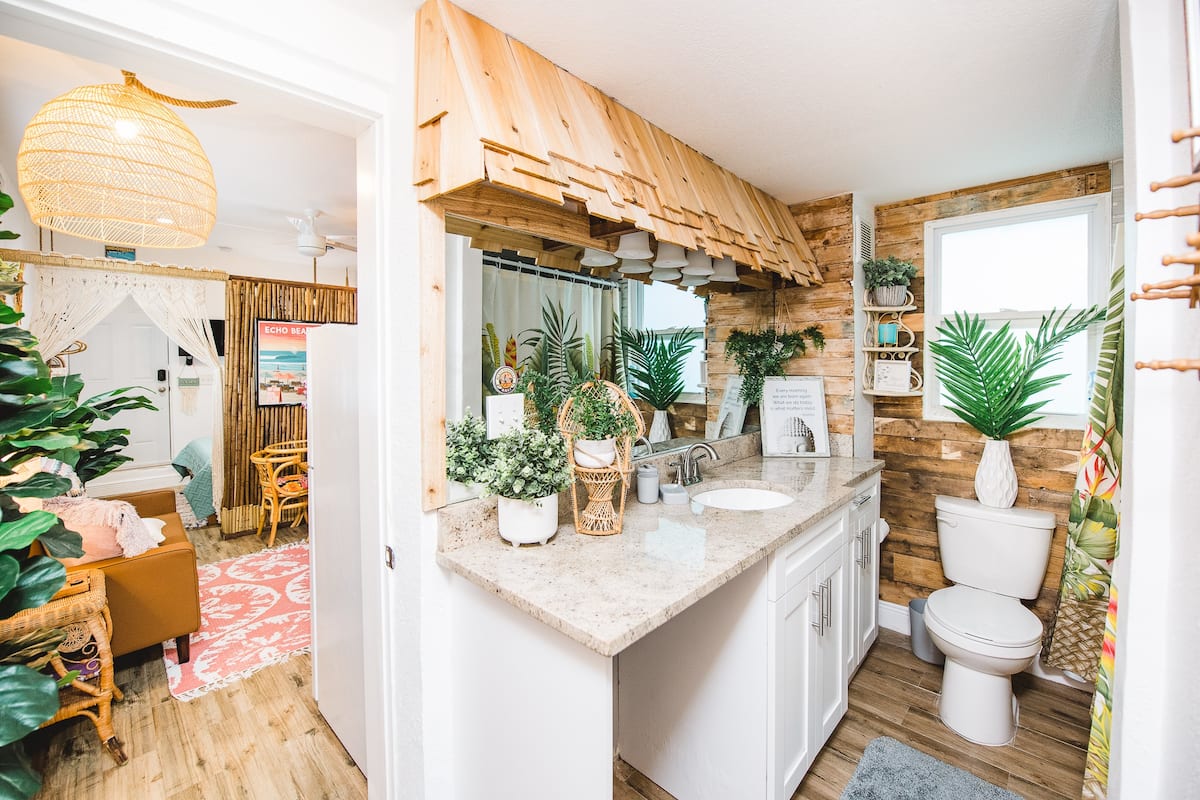 ---
NEW YORK
Mini fairy tale castle on the hill surrounded by glorious vistas of Lake George & the Adirondack Mountains.
---
CALIFORNIA
Re-energize in solace under the desert sky in this modern-bohemian dome, featuring many personally designed and handcrafted items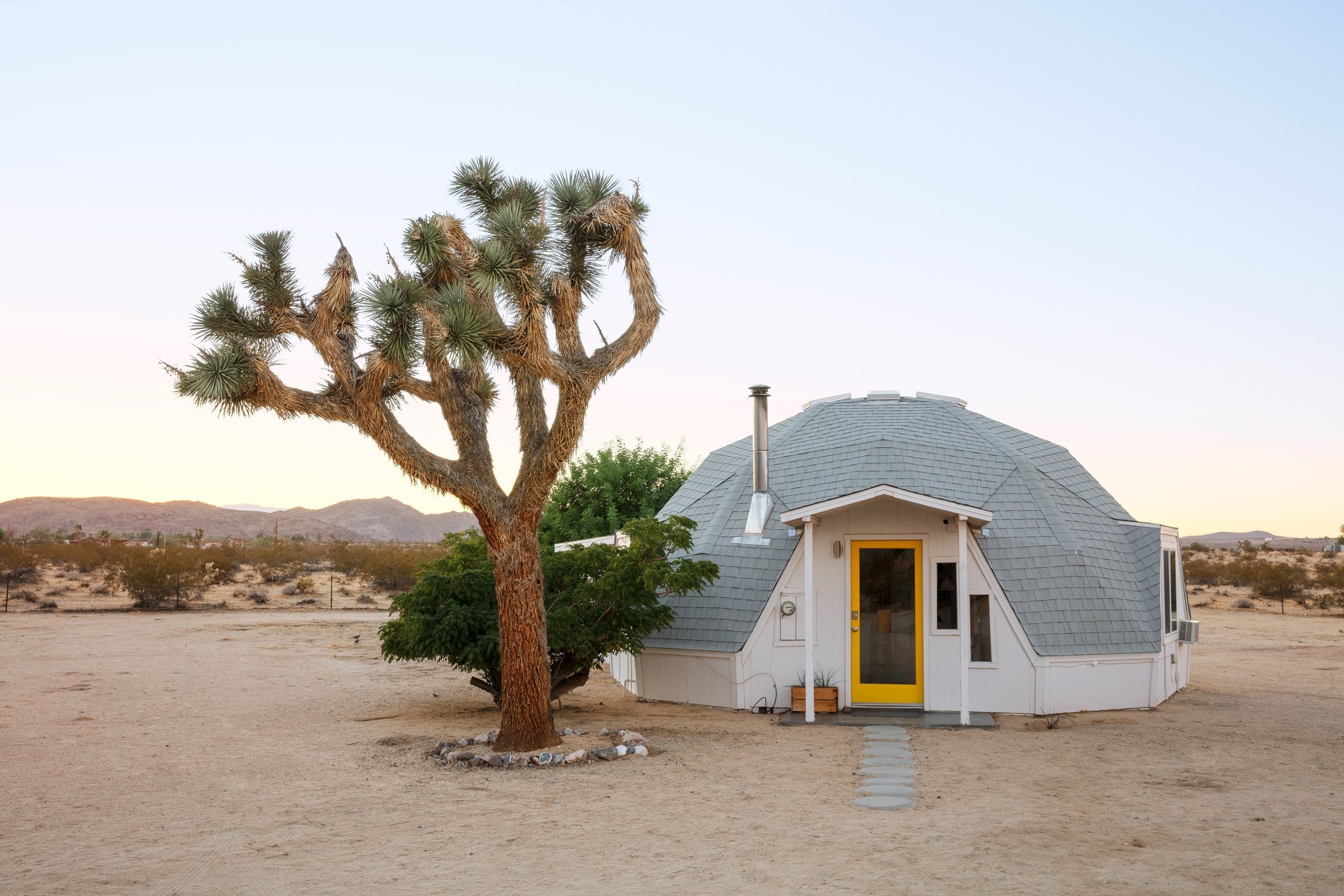 ---
NEW YORK
Accessible by a new arched bridge or boat, the cottage is located on an island, only 1.5 hours to Niagara Falls.
A canoe and two kayaks are available for use.
---
FLORIDA
A floating tiki hut with hammock, stand-up paddleboards and snorkel gear.
If you want to feel like Tom Hanks in Cast Away that's your spot!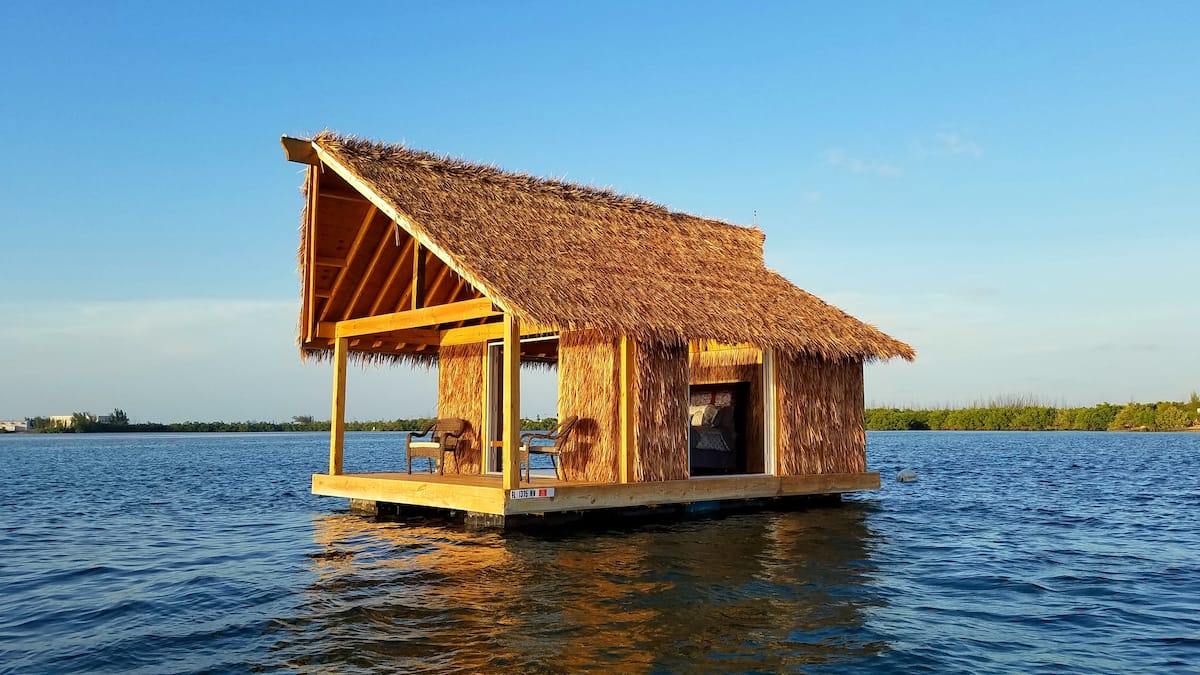 ---
TENNESSEE
Hop inside this time capsule dating back to WWII by sleeping in a renovated train with a giant patio and barbeque.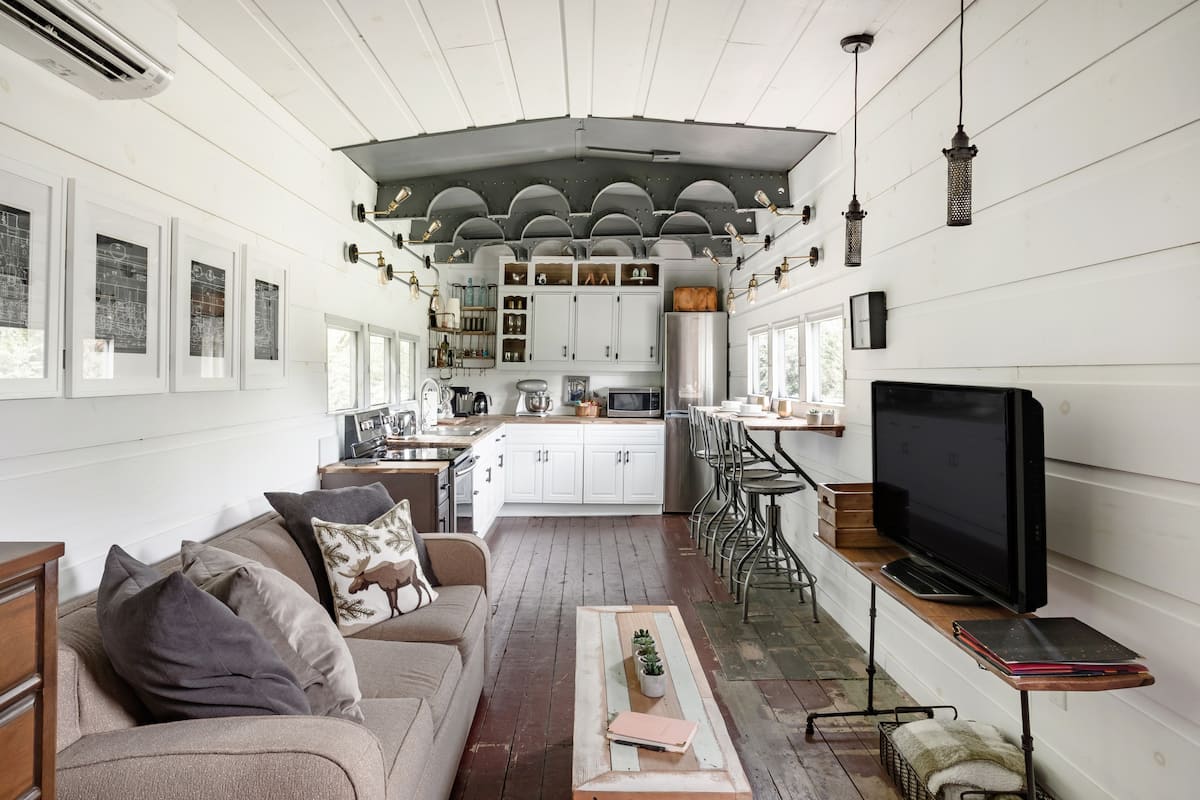 ---
HAWAII
A off the grid getaway to relax, hike the nearby beaches, forests, and volcanoes and to simply enjoy life.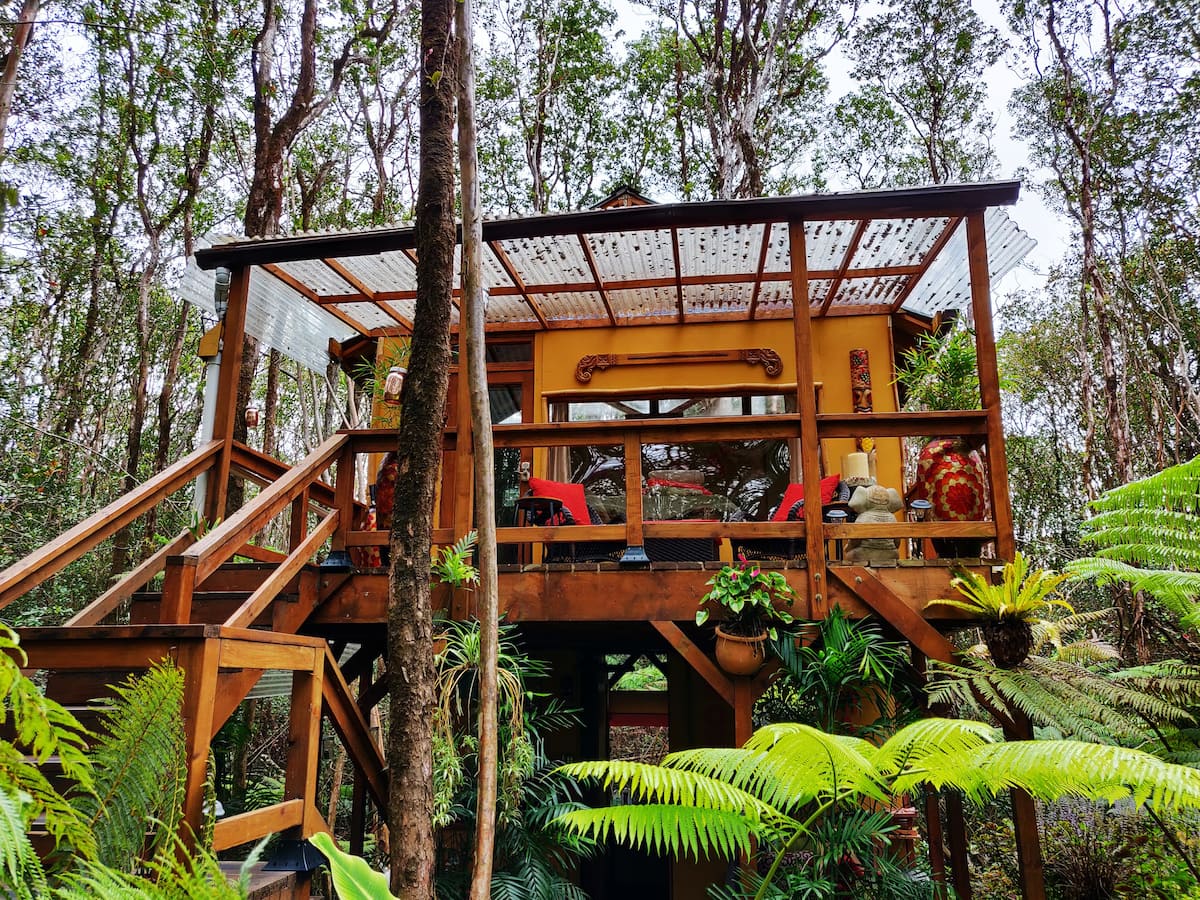 ---
FLORIDA
Enjoy goats, pigs, emus, roosters, parrots, tortoises, cats, and friendly people by staying at this gorgeous treehouse.
Sailing, kayaking, bicycle rental, available for modest fees.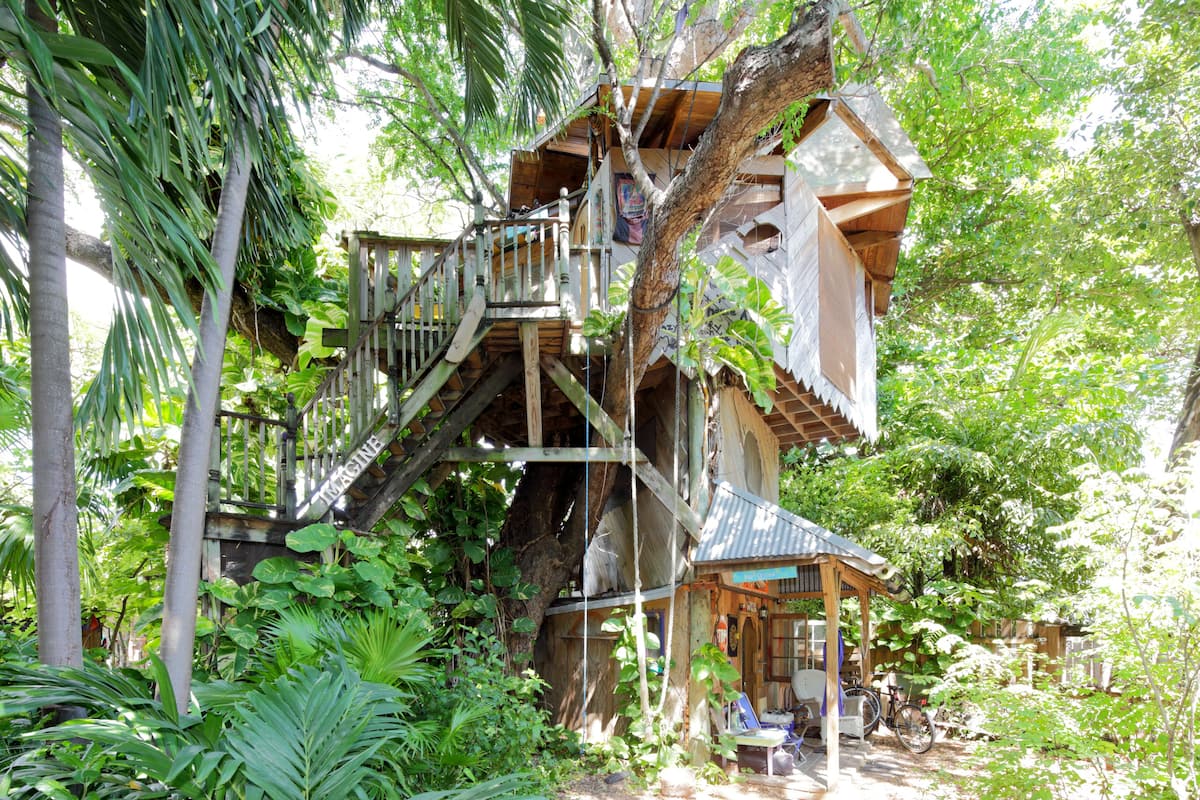 ---