When it comes to celebrating Halloween, very few places in the world match up to the energy and festivities the United States has to offer.
If you're looking to take things to the next level this year and celebrate Halloween a little differently, there are plenty of destinations all over the country guaranteed to give you the spookiest night of your life.
From exciting theme parks that get blanketed in Halloween decorations, to haunted towns said to be ridden by ghosts and spirits, to simply entire neighborhoods elaborately decorated.
Here are the best Halloween destinations in the United States.
Best Places to Celebrate Halloween in the United States
1. Sleepy Hollow, New York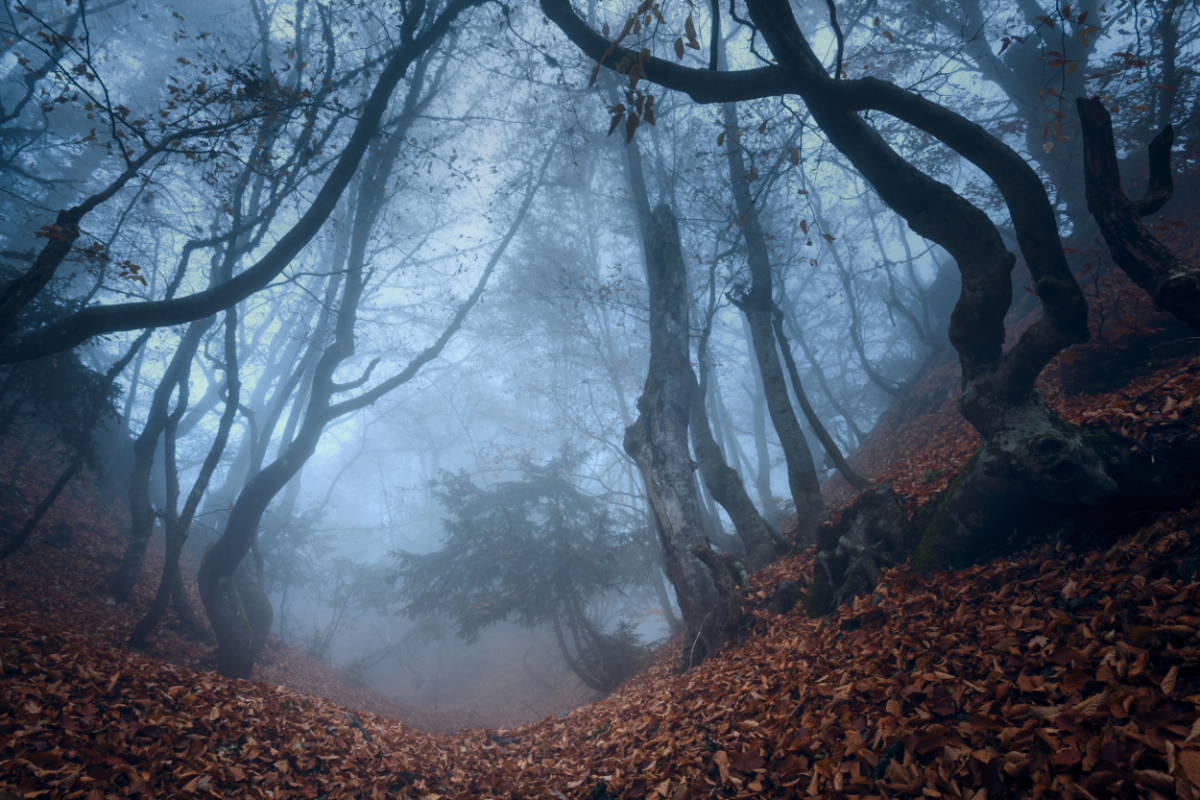 Tucked away in the heart of Mount Pleasant, Sleepy Hollow is a small town just 20 minutes away from Manhattan, that was put on the map thanks to Washington Irving's "The Legend of Sleepy Hollow".
Sleepy Hollow remains sleepy pretty much all year round, but come October, it becomes a major hub for all things Halloween-related, with the Headless Horseman, of course, being a huge part of the celebrations!
All throughout October, the streets of the village get adorned by spooky Halloween decorations and become bustling with parades, haunted hayrides, live music, and storytelling. Aside from joining in the celebrations dressed up in costumes, you can also partake in night tours through the streets as well as visit the village's cemetery, where Washington Irving's grave resides.
2. Anoka, Minnesota
Despite there being plenty more destinations in the United States to celebrate Halloween that is far more popular, the city of Anoka in Minnesota has, for decades, dubbed itself the "Capital of Halloween".
The annual Halloween festivities in this rather unknown town are believed to be the first ones in the entire country, making its self-proclaimed name a pretty accurate one.
Anoka's first parade was not actually meant to celebrate Halloween, but it was more of a way to scare off children that were creating havoc all over the town through pranks. Ever since then, however, its festivities have become a yearly tradition, only ever really stopping for two years during World War II.
The town's Grand Parade takes place on the Saturday before Halloween, but there are plenty more events to attend all throughout October and November. Think pumpkin carving contests, ghost decoration workshops, and even a daytime parade kids!
3. New Orleans, Louisiana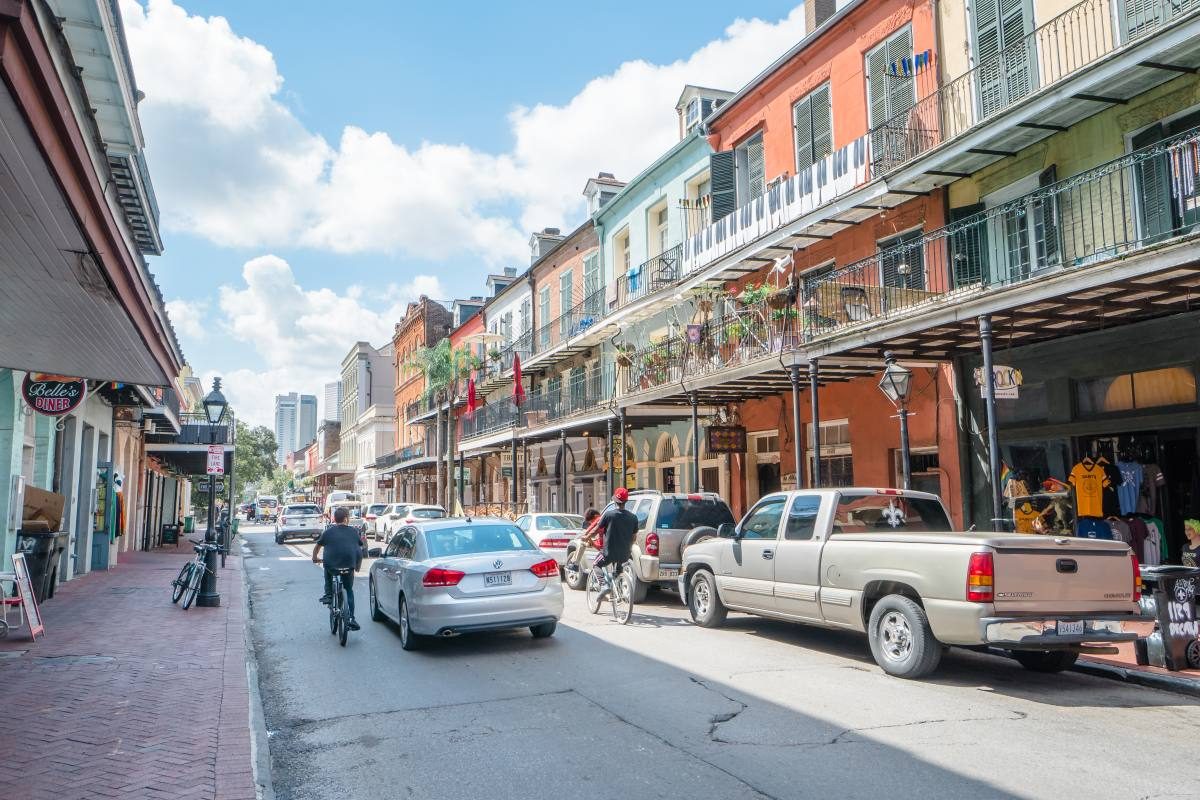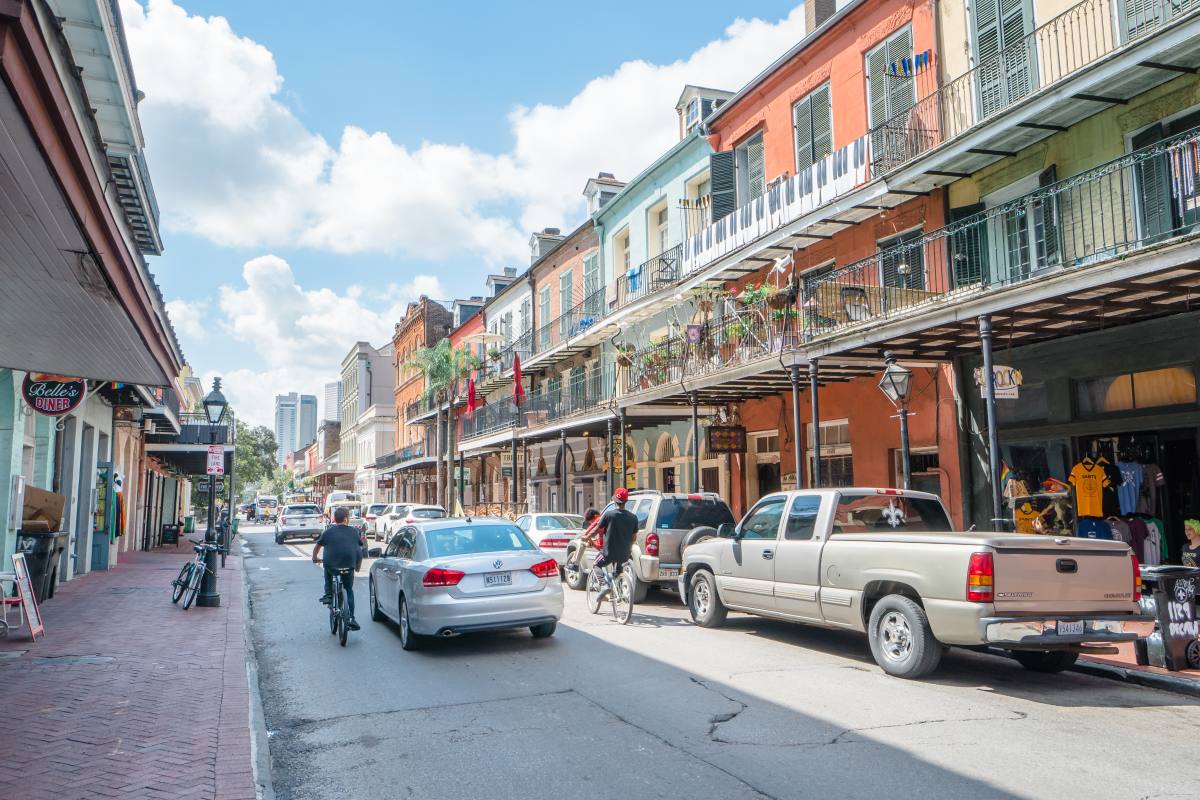 New Orleans is believed to be one of the most haunted places in the United States, and all you really need to prove that is to take a walk along the French Quarter.
As such, New Orleans has become a favorite go-to Halloween destination in the USA for those who aren't exactly afraid of ghosts and want to party it up like they never have before. Plus, there are many many haunted tours introducing ghosts lost souls, and voodoo magic.
The main event to attend to celebrate Halloween in New Orleans is the annual Krewe of Boo, where you'll get to hit the streets alongside thousands of other people dressed up in the most creative costumes you can ever think of.
During your visit, make sure you also book yourself a spot on a haunted tour, where you'll get to visit several locations in the French Quarter and listen to legends and ghost stories that are said to have happened inside them.
4. Salem, Massachusetts
As far as Halloween destinations go, Salem in Massachusetts is probably the most famous of them all.
Back in 1692 Colonial America, this town in Massachusetts was once the setting of some pretty gruesome witch trials that lasted for months. During this period, over 150 people were arrested for being suspects of witchcraft, with dozens of them being executed.
Despite its morbid past, the town of Salem celebrates witches all throughout the year, but festivities become livelier than ever during October. The main event to attend is the annual Festival of the Dead, where you'll get the chance to take part in costume parades, workshops, bonfire storytelling, and more.
Aside from that, Salem's calendar gets full the weeks before October 31st with smaller-scale events that are also worth taking a look at if you have time to arrive before the main parade. The whole town is beautifully decorated.
5. Orlando, Florida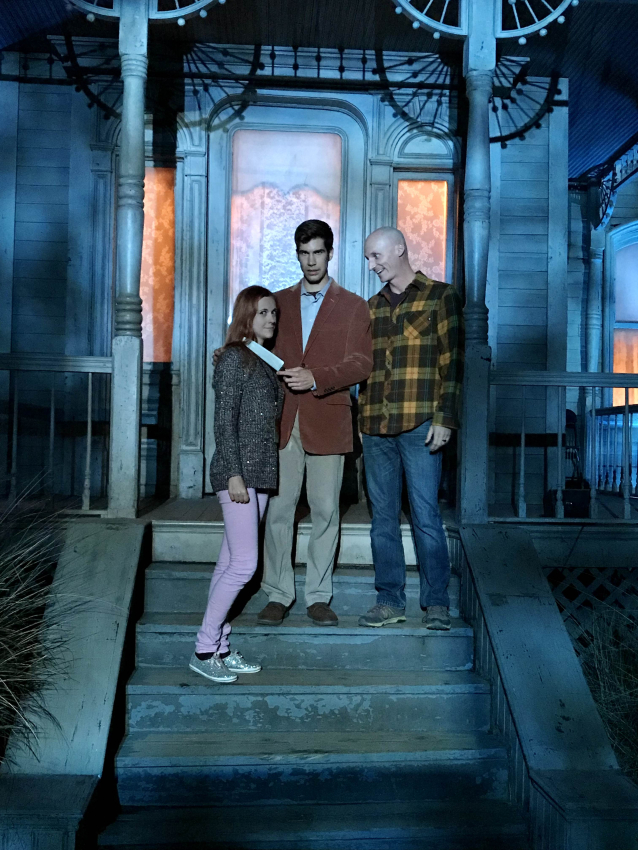 Even though Orlando isn't famed for its ghost stories or spooky past, the theme park capital of the world sure does know how to make Halloween right.
Here, you'll get to partake in several events spread all over the city, with festivals like the Day of the Dead parade taking place every year as well as the Haunted Road, which is a drive-thru experience that will take you to some of the most haunted spots in the city.
Aside from the city's events, another big reason to place Orlando on your Halloween bucket list is the fact that most of the theme parks in the city turn themselves into Halloween wonderlands.
For adults, the top event to attend is the Halloween Horror Nights at Universal Orlando. Throughout October, the park becomes a playground for spooky experiences, with things like haunted houses and scare zones sprawling all over the place.
For children, there are several events that take place as well, including the famous Boo bash at Disney World that is a little more mellow, the Spooktacular at Seaworld, or the Brick or Treat at LEGOLAND®.
6. St. Helens, Oregon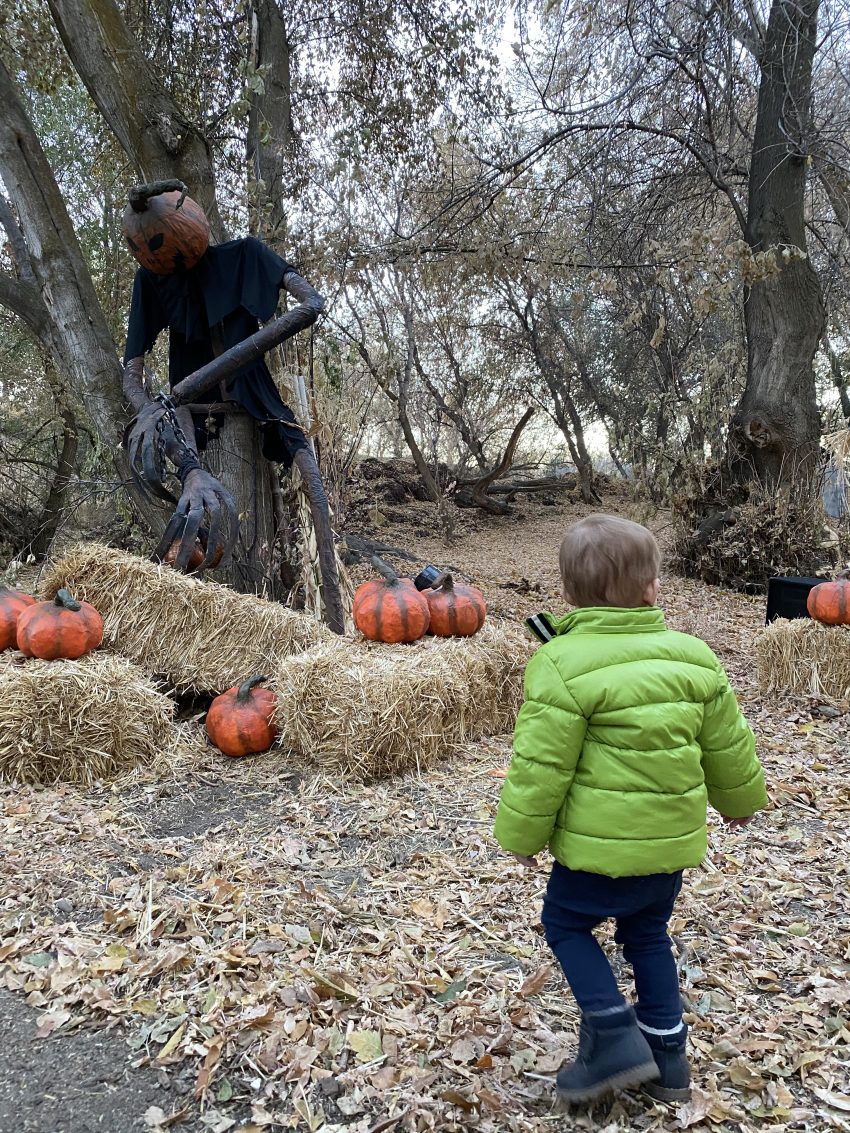 If you're looking for places to celebrate Halloween with kids, St. Helens is a fabulous choice.
This small town in Oregon was put in the spotlight for being the setting for Disney Channel's Halloweentown. While visiting, you'll get to check out plenty of uber-fun events, including the Spirit of Halloween festivities that last all October, the annual scarecrow contest, and the Festival of the Fairies, where you can go on a scavenger hunt along the river and listen to spooky stories and legends.
7. Savannah, Georgia
From the Civil War to the Era of the Pirates, Savannah may look gorgeous draped by ferns, but it is actually a city that has a pretty tumultuous past.
As such, Savannah is said to be one of the most haunted places in the United States, with plenty of historical homes and cemeteries said to be ridden by ghosts still looking to get justice from the town's sinister history.
For an extremely scary night, book yourself a ghost tour, where you'll get to ride a trolly at night and get an insight into the town's ghost stories and legends. If you want to check out a few of the most haunted spots independently (at your own risk!), some of the can't-miss ones are The Gribble House, The Pirate's House, The Marshall House, and The Moon River Brewing Company.
Of course, Savannah doesn't slack when it comes to big-time celebrations during Halloween. Big parades, parties, and exhibitions take place all throughout October here.
I hope this list of amazing destinations to celebrate Halloween inspired you to book a spooktacular night! Even though staying home and getting to transform your place into a haunted house is definitely a ton of fun, there's nothing quite like getting to join in celebrations elsewhere.
8. Salt Lake City, Utah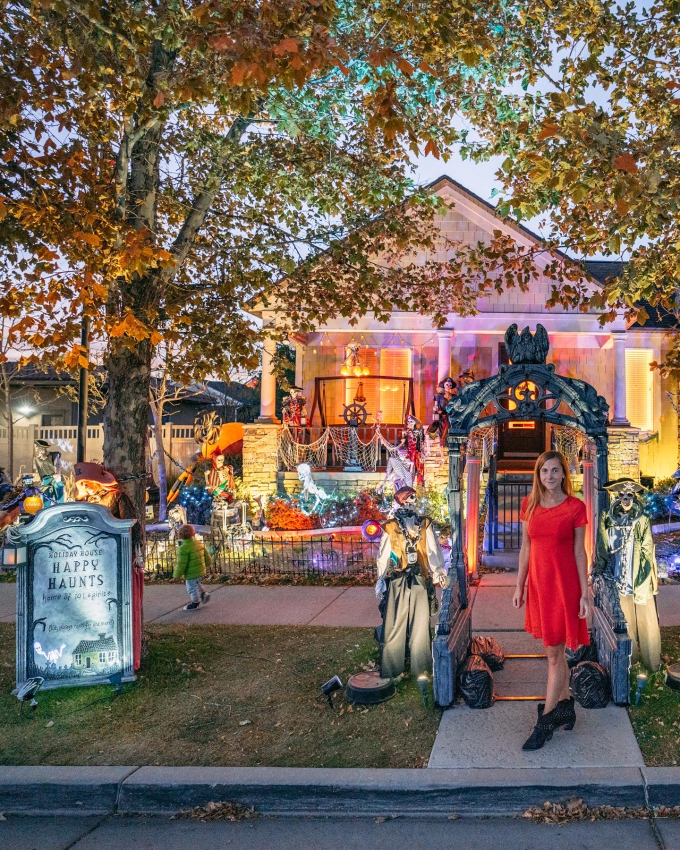 Utah never tops the lists of Halloween destinations, but it's totally worth a mention. Utah loves Halloween and the whole county (as it goes further than just Salt Lake City) is decorated.
You can drive for days around private residences and look at private residences. Some even have their own radio stations and DJs set up with special projectors and haunted tours.
On top of great local vibe, Utah is the best place to go treat or treat as there's no street that doesn't celebrate the Halloween spirit. It's the most fun for kids! There are also multiple pumpkin patches, parades, farm activities and haunted events everywhere!
For adults, haunted houses are set up everywhere starting mid-September. There are about 30 haunted houses that are pretty scary. My personal recommendation is the Haunted Forest.
---
Have you ever traveled for Halloween? What are some other great places in the United States to visit for Halloween? If you have any other recommendations