Utah Ice Castles is a wonderful attraction, almost like Disney's Frozen in real life. Both kids and adults love them!
Midway Utah Ice Castles are just outside of Salt Lake City in Utah's Heber Valley. Basically between Salt Lake City and Park City depending on which road you take (one is often closed because of ski resorts on the way).
Last few years they were located right outside Homestead Resort, but then moved from the Homestead Resort in northwest Midway to Soldier Hollow Nordic Center in southwest Midway.
Since we've been living in Utah we got to visit Utah Ice Castles twice so far.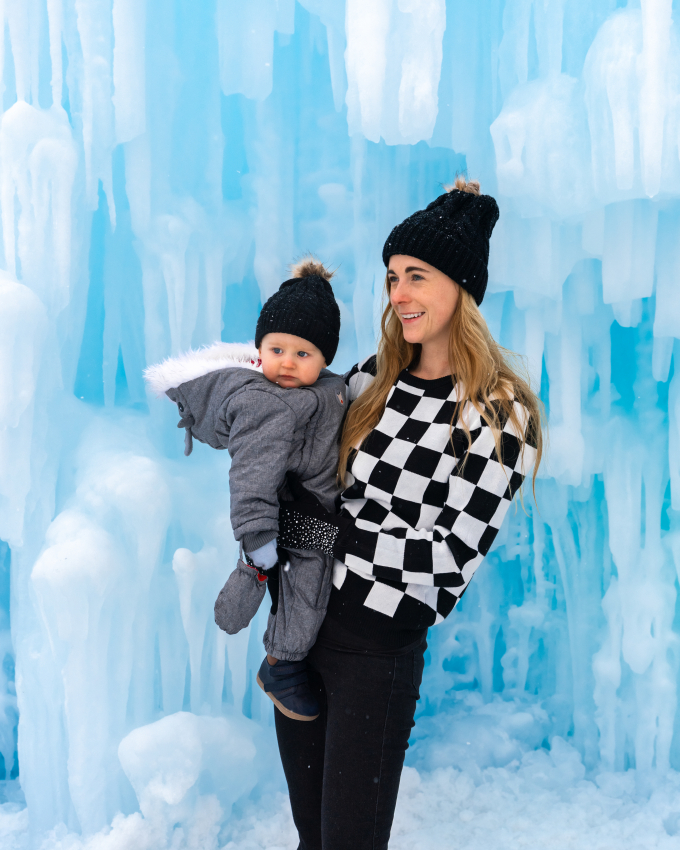 Utah Ice Castles 2024 Opening Date:
Utah Ice Castles aren't announced just yet.
How Long Do the Utah Ice Castles Stay Open?
It depends on the weather conditions but usually, Utah Ice Castles remain open until March. It's been warm this year, so potentially early March at the latest.
Midway Utah Ice Castles Address:
Current 2023/2024 season: Soldier Hollow Nordic Center, 2002 Olympic Drive, Midway, Utah 84049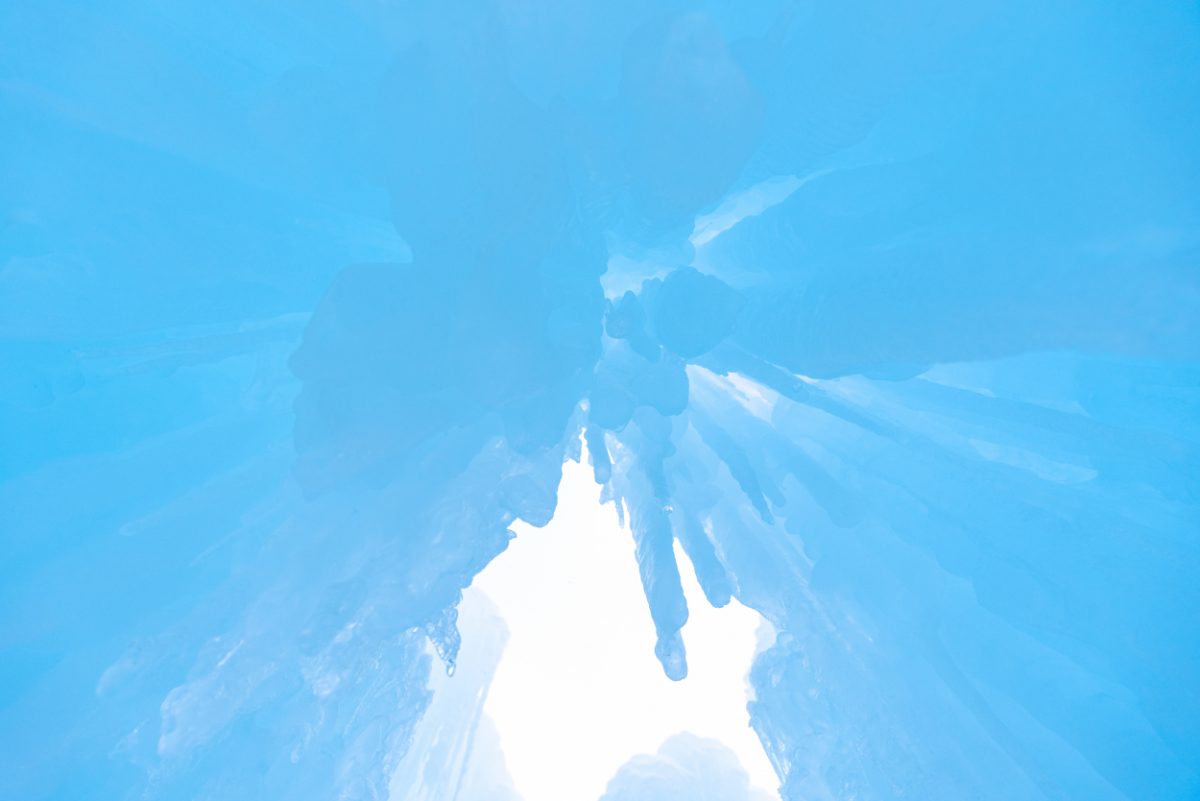 ---
TIPS FOR VISITING THE ICE CASTLES IN UTAH:
Utah Ice Castles Tickets
It's not a cheap attraction if you're planning on bringing along the entire family. Tickets can be purchased online ahead of time and I recommend it as a few times they were turning people away due to high capacity – something I support because it wasn't too crowded.
Get your tickets in advance from their official website. It's advised to get them early, especially for the weekend dates. Kids under the age of 3 enter for free.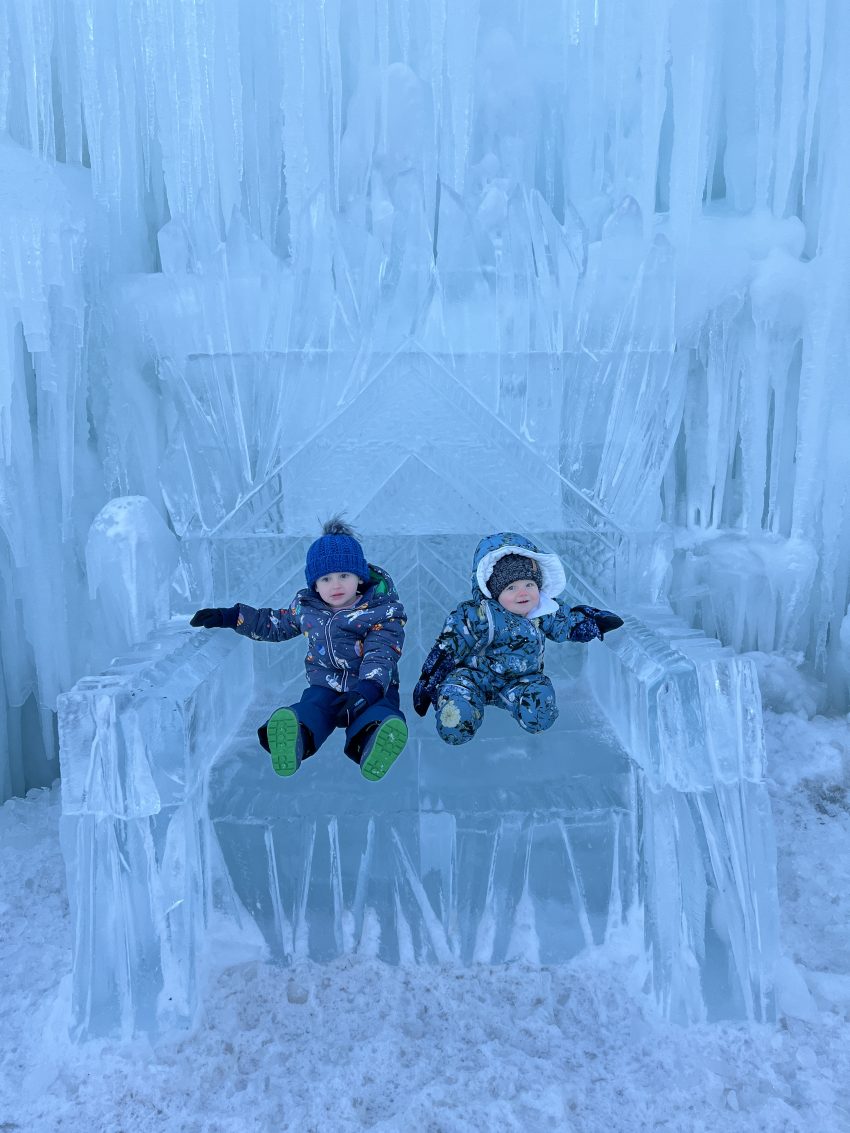 Are the Utah Ice Castles Better at Night?
A daytime visit is still beautiful, but in the dark and makes taking Instagrammable photos easier. However, these castles come to life.
It's equally busy during the day and night.
My personal tip would be to opt to head to Midway Ice Castles at around 4 pm and then it'll get dark during your visit. Colorful LED lights really make the ice walls come to life.
What to Do at Midway Utah Ice Castles?
While admiring the incredible art behind Utah Ice Castles is an activity itself. There's an ice maze with narrow walkways from which you'll need to find your way out. Or crawl out if you decide to get into a crawl tunnel or other hideout.
This year sled rides will also be an option (they weren't before). Ice slides are a lot of fun and they're built for all ages – baby Dylan was not even 1 when he rode it and so did I. Bring snow pants or snowsuits for the kids and I'd say yourself as well, or at least a sitting pad.
There is also a stall where you can get hot chocolate, sodas and donuts.
Keep in mind that this year the location is way busier than previous years. Over the weekend we had to wait 30-40 minutes for each ice slide.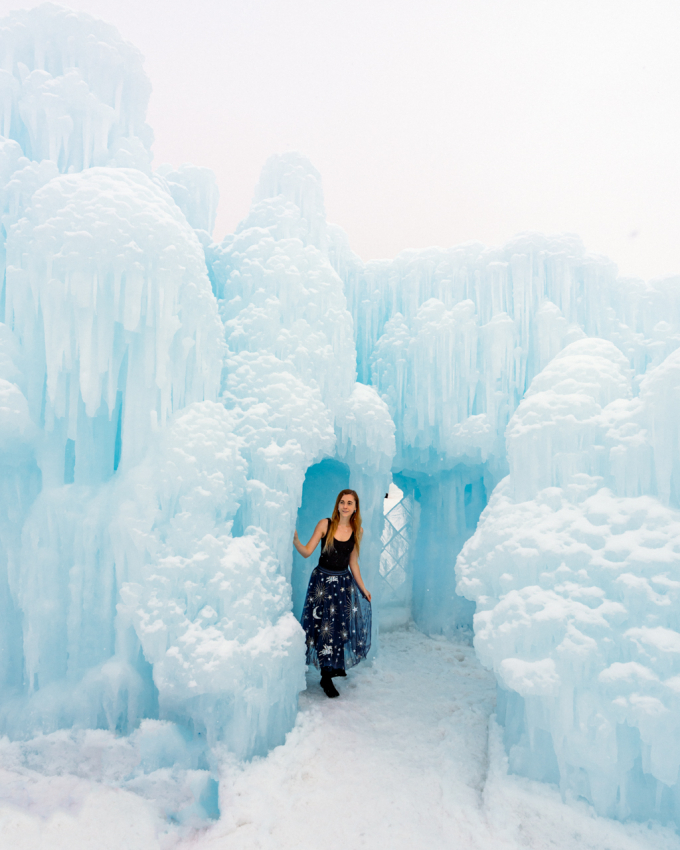 ---
Ice Castles Utah Pictures
I recommend bringing a sled if you're coming with a baby, so you can drag them along. Keep your sled close to you, some people tried to steal ours while we went on the sled.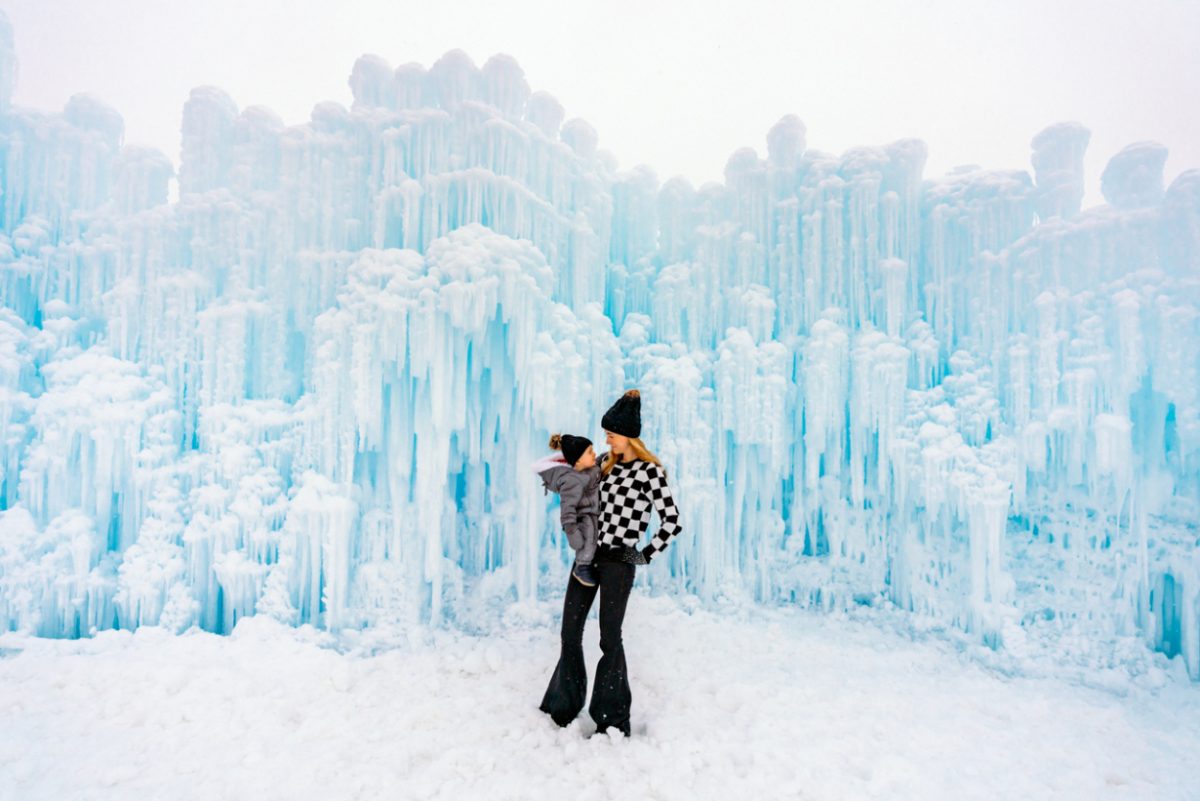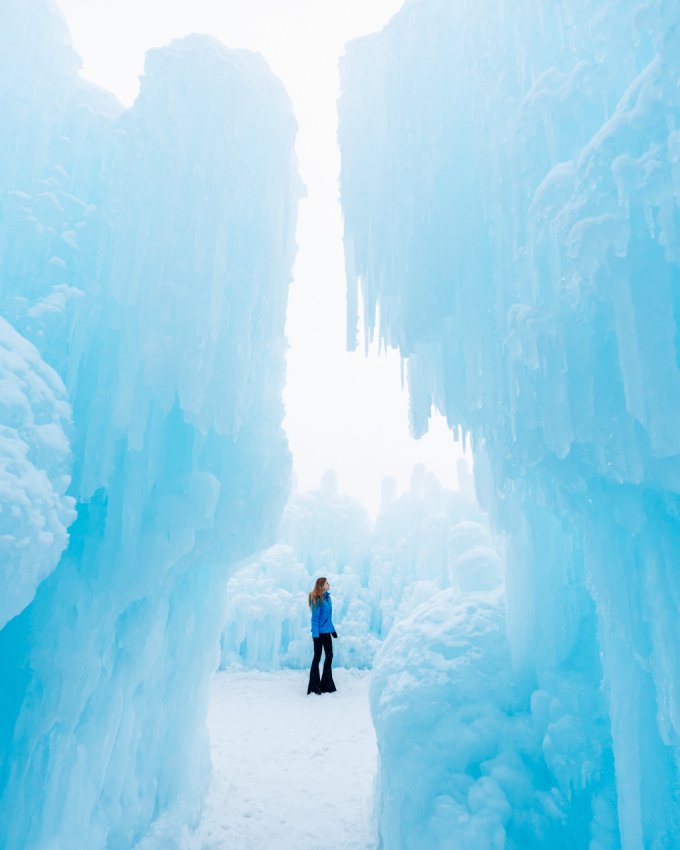 Dylan loved all the hideout spots.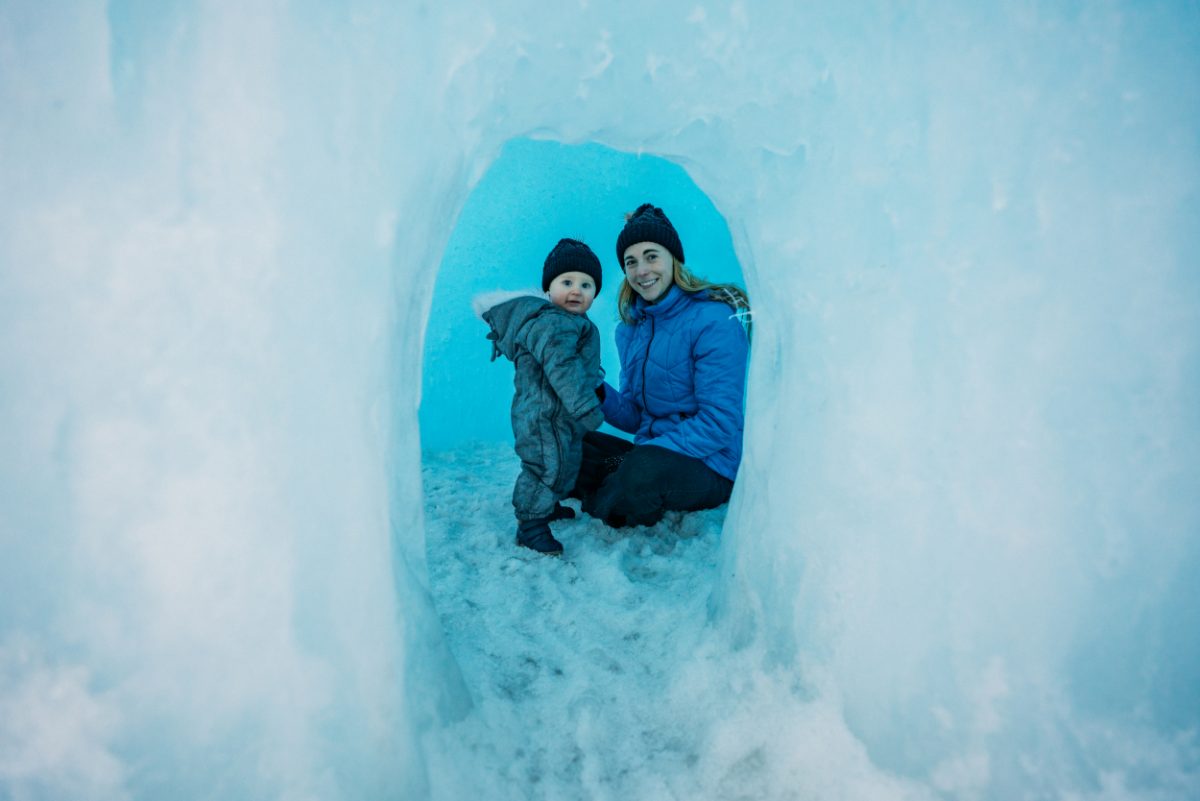 King of the ice