Nestled between the steep Wasatch Mountains and the Oquirrh Mountains while being surrounded by the Great Salt Lake, there's a great Salt Lake City.
It's one of the ideal spots for a family vacation, as Utah is the most family-friendly state in the USA. Many attractions, including parks, playgrounds, museums, and zoos, are great for kids as locals have a lot of kids.
The best part about the city is that it's not just about outdoor adventures—they have indoor activities too! You can find amusement, water parks, and much more.
We spent 2 years living in Salt Lake City with kids, so experienced many of these things at various times. If you have any more questions, let me know in the comments!
So if you're a parent who's bringing your children along, whether it's a full Utah road trip or just a quick stop, here is a curated list of top things to be done in Salt Lake City with Kids.
Outdoor Salt Lake City with Kids
1. Chill out at the Red Butte Garden and Arboretum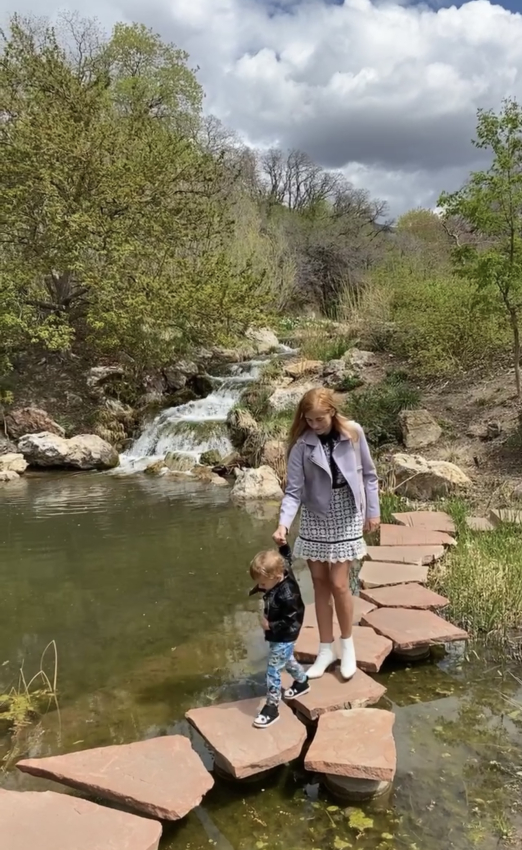 Unique attraction: Picturesque garden
Activities: Picnic, Bike Riding, Camping
Age Group: All age groups
If you're looking for a place for kids to wind down, get some fresh air, and enjoy nature, look no further than the Red Butte Garden and Arboretum.
This picturesque garden, full of colorful flowers and plants, is located right near the University of Utah, a popular spot. The Arboretum offers visitors a quiet escape from the city streets, with lush green spaces and winding paths providing plenty of opportunities for walking meditation.
There are two separate gardens in the Arboretum: one with flowers planted by local farmers and another with plants native to Utah (like sagebrush). The latter garden has fantastic views of the city skyline from up high.
With an excellent area for picnicking, there are tables and benches throughout the garden and lots of trees for shade. It also has plenty of paths for walking around, making it great for families with kids.
2. Satisfy your inner nerd at Thanksgiving Point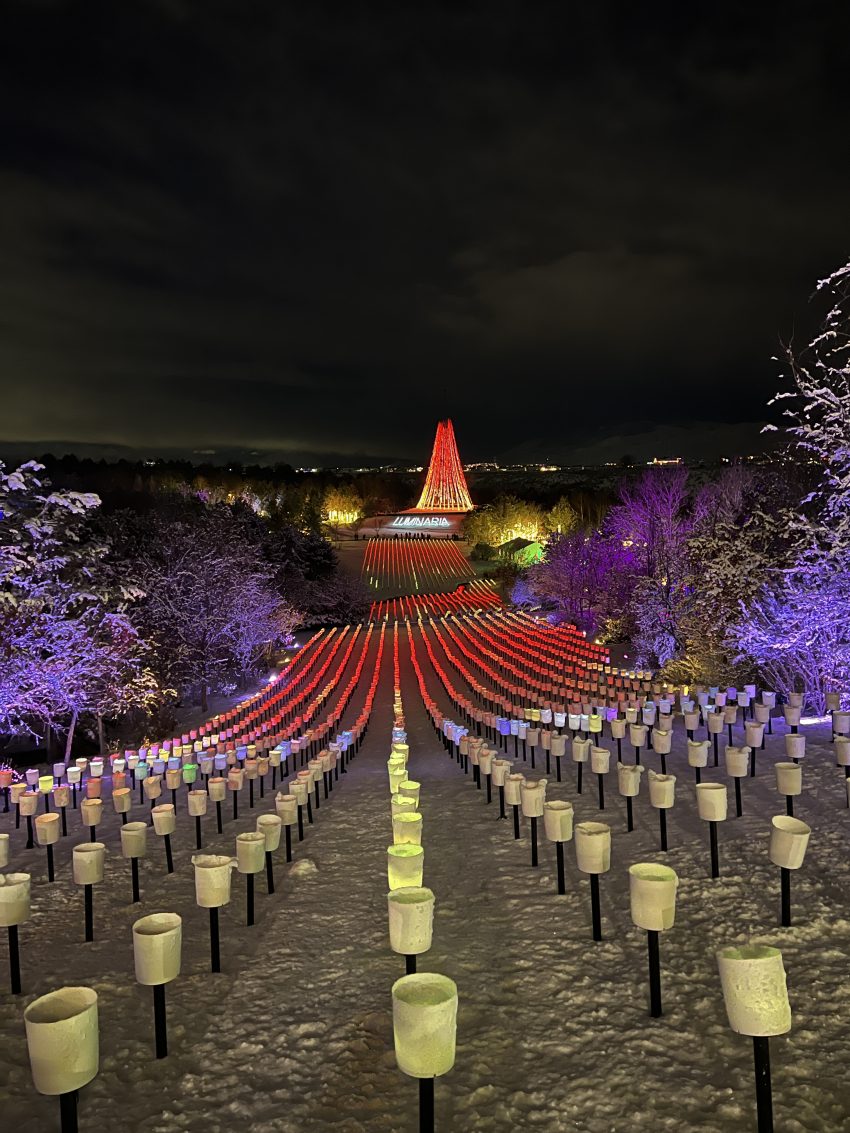 Unique attraction: Dinosaur fossils
Activities: Learning
Thanksgiving Point is an incredible place to bring the kids in Salt Lake City as it has so many ways to entertain and teach children of all ages.
This indoor & outdoor center is located on a farm and offers 5 individual attractions plus many more seasonal activities:
Ashton Gardens
Butterfly Biosphere
Farm Country
Museum of Ancient Life
Museum of Natural Curiosity

Below I'll walk you through the most popular attractions, but you should definitely visit the website if you're planning on visiting Thanksgiving Point as there is always something new happening!
2.1 Museum of Natural Curiosity
The Museum of Natural Curiosity is one of the best places to visit for kids. The museum offers a collection of fascinating and curious artifacts; you can also find favorite exhibits, from dinosaurs to fossils to extinct animal species.
The museum is packed with exhibits that will make you feel like you're back in school, learning about the ancient world and how it relates to us today. The presentations are interactive, so even if you don't know what an exhibit might imply, there's a chance that you'll find out by seeing it on a placard or reading it in a book.
There's also a large section dedicated to kids so they can learn incredible things they'd never get to see at school because they're too young.
You will also find excellent staff eager to answer any questions about the exhibits at this location. They're experts at discovering what people want and giving you all the necessary answers.
2.2 Luminaria
Each year in November – December, a special Christmas even comes to Thanksgiving Point that you shouldn't miss out on.
An incredible light and sound show lights up the gardens giving you a magical experience in a spectacular location.
The whole visit is curated to give you and your kids the ultimate winter wonderland, following a one-way path that guides you past all of the unique creations.
2.3 Gardens at Thanksgiving Point
With 50 acres to explore, you're never going to run out of things to do here! Each of the 17 zones of the garden has a different theme and is set up like rooms, with hedges and shrubbery forming the walls.
The gardens at Thanksgiving Point are even home to the largest manmade waterfall in the USA!
You can walk around the garden by yourself, visit the greenhouse or take part in a guided walk with the whole family.
2.4 Museum of Ancient Life
And finally, what kid doesn't love dinosaurs?
At the Museum of Ancient Life you can learn everything about them and see 60 complete dinosaur skeletons. That's the largest display of mounted dinosaurs in the world!
Alongside the skeletons are more than 50 hands-on exhibitions where kids can excavate their own bones, and watch paleontologists at work.
3. Camp out at Big Cottonwood Canyon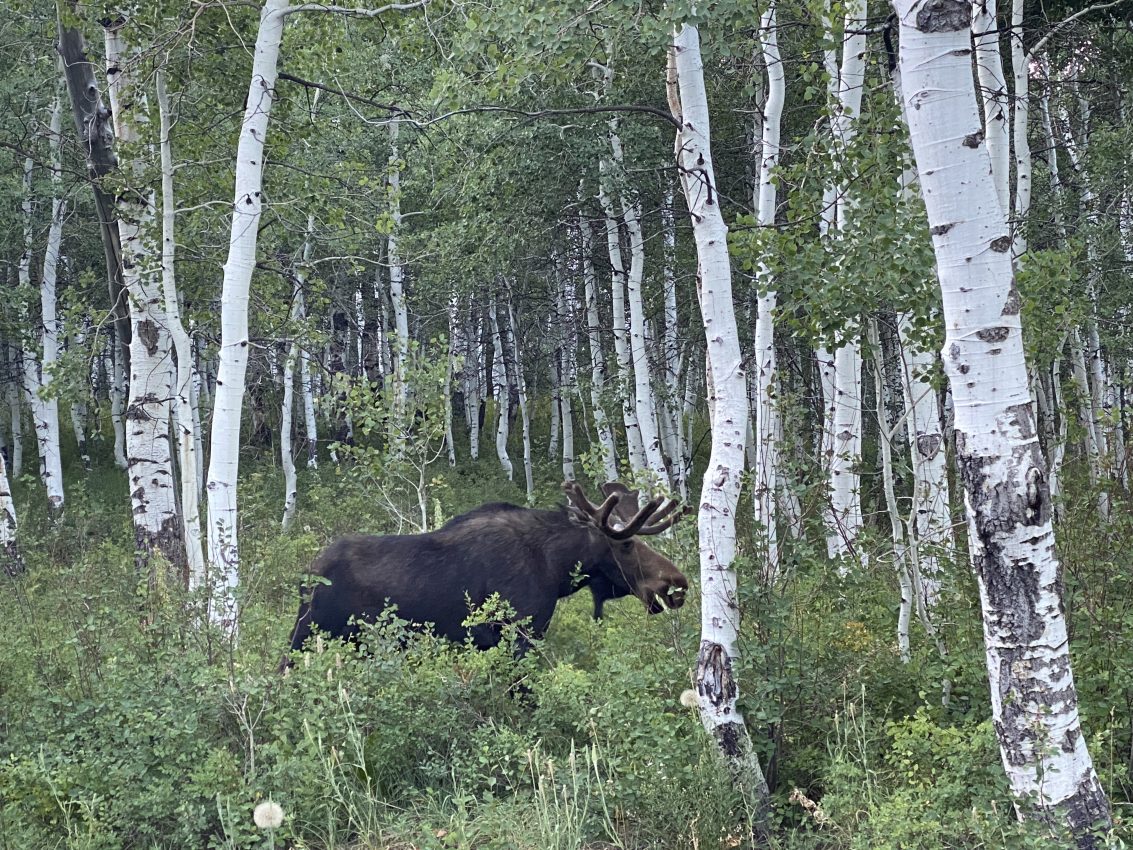 Unique attraction: The Canyon
Activities: Scenery, Camping, Mountain Biking, Rock Climbing
Height: 100 feet
Fresh air, incredible views, and a mountain stream running through the center of it all—what's not to love about Big Cottonwood Canyon?
The canyon is so big that you can spend days exploring the highlights. It has lots of greenery and waterfalls and offers many scenic views of the city, including the Wasatch Range and the Great Salt Lake.
The canyon is also home to many different types of trees, plants, and animals. You can find trees such as aspens, birches, and pines, along with many other plants like willows, cottonwoods, dogwoods, maples, and more.
If you want something more active than just hiking, you can try mountain biking or horseback riding on one of the trails around Big Cottonwood Canyon.
You can also try rock climbing or camping at a fantastic campsite near Big Cottonwood Canyon. It has gorgeous views and offers enough solitude to feel like you're a million miles away from civilization.
Big Cottonwood Canyon is a must-visit for kids in Salt Lake City. It is a great place to get outdoors and enjoy nature with its hot springs, waterfalls, and hiking trails for all ages.
4. See the birds at the Tracy Aviary in Liberty Park.
Unique Attraction: Bird spotting
Open Hours: All year round except Christmas
Tracy Aviary is an excellent option if you're looking for a place to visit with your kids that's free and has animals.
This sanctuary is located in Liberty Park and is home to over 400 birds representing 135 different species including many rare species.
It's open daily (except Christmas), and there are several different habitats to choose from. Parrots, macaws, cockatoos, pigeons, and parakeets are among the more common to be seen
They also have a small zoo within the grounds of the aviary that allows visitors to see some animals that aren't displayed in the central part of the building, like the bison, deer, kangaroos, and llamas.
And if you're lucky enough to visit on an exotic breed day, they may even have some rarer animals, such as tigers and bears.
The best part about this zoo is that it allows you to get close enough so your child can touch the animals without being scared by the distance between them. You'll see many baby birds hopping around on their feet or even getting chased by big cats sometimes.
Aside from the Aviary, Liberty Park offers many more attractions for a fun day out with the family.
If you visit during the summer, you'll have a hard time prying the kids away from the carnival rides, but if you manage, lush grass perfect for a picnic, playgrounds, volleyball, basketball, and tennis courts, barbeques, and even a large lake with paddleboats are all at your disposal here!
5. Enjoy the Great Salt Lake
Unique Attraction: The Great Salt Lake
Size: 1645 sq miles
Activities: Boat tours, Swimming, Land tours, Hiking
Arguably the largest saltwater lake in the Western Hemisphere, the Great Salt Lake is home to several wildlife species, including ducks, geese, swans, and snowy owls.
The Great Salt Lake also has many recreational opportunities, such as boating, fishing, swimming, camping, and hiking.
If you want to swim, it's recommended to do so at Antelope Island State Park where there are accessible spots and freshwater showers to rinse off afterward.
If you prefer to swim in fresh waters, you can do that at one of the many lakes around town with fresh and clean water.
Another fun activity is camping out at one of the many campsites around town to relax and enjoy some good food cooked over an open fire.
Recommended Tours:
Great Salt Lake Guided Bus Tour from Salt Lake City
2 Hour Salt Lake Boat Tour with Swimming on the Lake
6. Hike Up and Enjoy the View at Ensign Peak
Unique attraction: The View
Activities: Hiking, Picnicking, Viewing
Length: 0.85 miles
Difficulty: Easy
The Ensign Peak offers panoramic views of the city and surrounding area, making it a great place to hike or picnic.
The area is a popular spot for hikers and mountain bikers and is also home to several trails that lead down into the forest, where you can find all sorts of wildflowers and trees.
This might be the perfect spot to escape the noise and crowd but stay close enough to civilization.
Ensign Peak is an outdoor adventure center with plenty of activities. You can spend the day hiking through lush forests, playing on the playgrounds, exploring fantastic nature trails, setting up a picnic lunch, and enjoying the fresh air and sunshine.
Ensign Peak has something for everyone. Whether you're looking for adventure or just relaxing under the stars.
7. Enjoy the Utah Hogle Zoo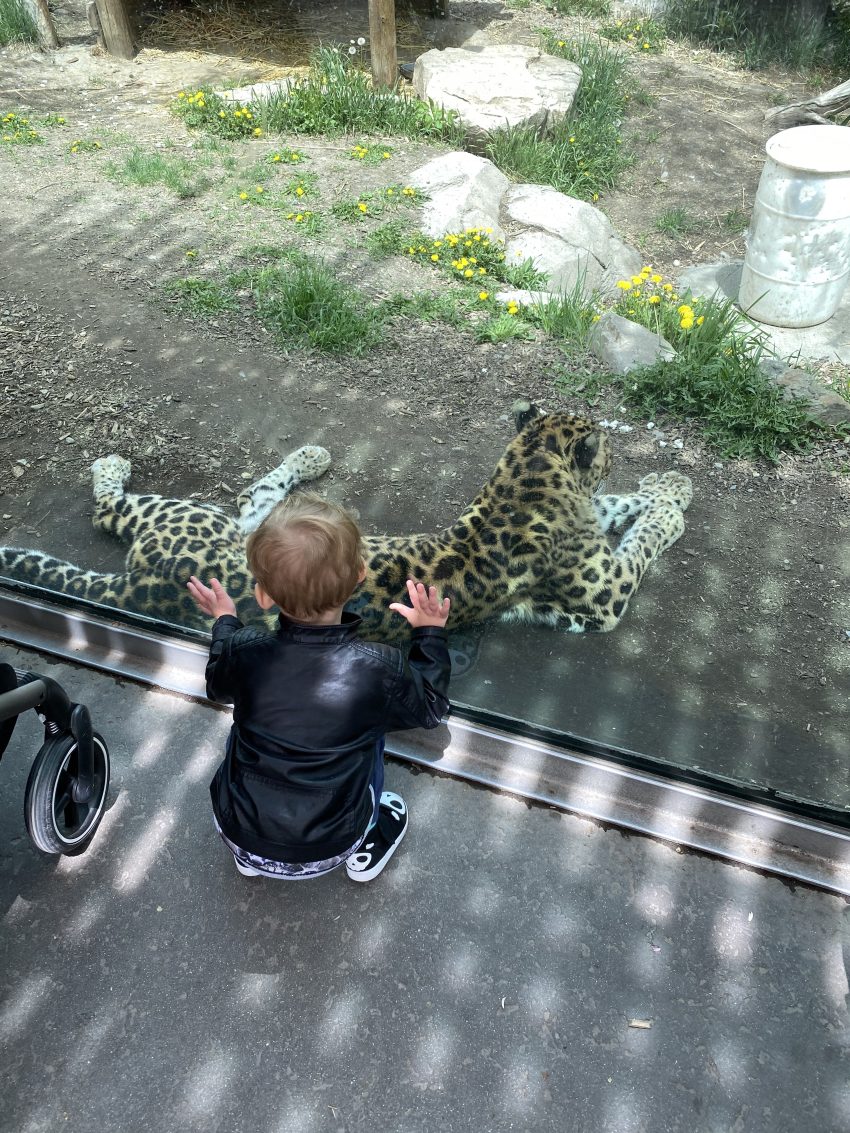 The Hogle Zoo is an excellent place for kids to learn about animals, and it's also a fun experience.
It is one of the largest zoos in the country, with extensive collections of native plants, butterflies, and bees from all over America.
But the zoo also has a variety of animals from all over the world like an African savannah exhibit with lions and leopards; an Asian forest exhibit with elephants, gorillas, and gibbons; or even a North American plain exhibit with bison (buffalo), elk (moose) and bighorn sheep.
If you really want to get up close and personal, you can even book extra experiences which let you feed some of the animals!
8. Visit "This is the Place Heritage Park"
Unique attraction: Adventure
Activities: Picnics, Tours, Biking, Playground
Another perfect place for families with young children to enjoy is this park, with many activities, including a playground, splash pad, and hiking trails. Plus, there's a museum that you can visit if you have time.
If you love exploring abandoned buildings, "This is the Place Heritage Park" is the park for you. The park is an old, abandoned house that was gutted and remodeled into a museum.
Many events here allow visitors to remember their famous buildings and landmarks, an eye-opening experience for anyone who loves learning about the past.
The park is also home to some beautiful gardens, which are great for picnics or just sitting down and relaxing in the sun. If you're looking for something different from the traditional zoo experience, this is where it is.
9. View the Wildlife at the Antelope Island State Park
Unique attraction: Wildlife
Size: 42 sq miles
Activities: Hiking, Tours, Camping
A visit to Antelope Island State is a must. It has a variety of wildlife, is rich in scenic beauty, and has lots of recreational activities—a place to view and appreciate nature.
Located 25 miles North of Salt Lake City and with an area of 42 sq. miles, it's the largest of the ten islands within the Great Salt Lake.
It offers a range of activities and hosts facilities well equipped for accommodation: camping, swimming, hiking, mountain biking, horseback riding, wildlife watching, and boating.
The island is also home to bison, elk, pronghorn antelope, and mule deer. It's one of only three places in Utah where you can see these animals up close.
Recommended Tour:
Great Salt Lake Antelope Island Guided Tour
10. Explore Wheeler Historic Farm
Unique attraction: Wagon rides
Size: 75-acres
This 75-acre working farm is a great place to take the kids if you're looking to experience something a little different. Wheeler Historic Farm is a public park with lots to offer every member of the family.
Enjoy shopping at a local farmers market while the kids play nearby on the playground, take a wagon ride around the property or participate in a special event like pumpkin days!
The farm is open during daylight hours every day of the week, but if you want to visit the historic farmhouse, you will need to make a prior reservation.
11. Teach Your Kids to Ski
With 4 world-class ski resorts surrounding the city, it would almost be a crime to bring your family to Salt Lake City in winter without going skiing!
The main resorts are Alta, Brighton, Snowbird, and Solitude, each offering unique activities and slopes for various abilities, open between December – March.
Solitude is the best choice if you're new to skiing and want a relaxed place to learn on easy slopes. But if your family is more of mixed abilities, head to Snowbird where you will have plenty of runs for the whole family to enjoy.
If you really want to get into the winter spirit, you could even take a trip to see the Utah Ice Castles
12. Spend a Day at Lagoon Amusement Park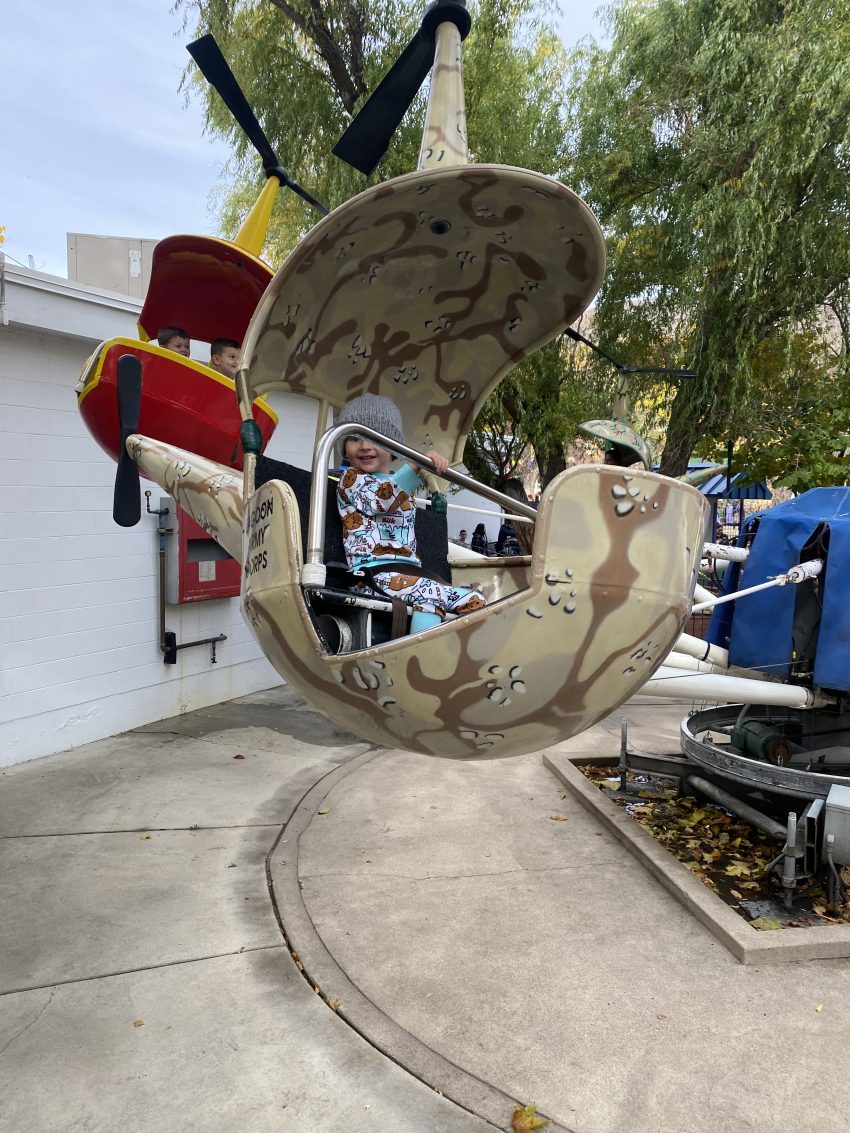 Size: 95-acres
Number of rides: 55
I can't write this list of fun family things to do in Salt Lake City without including Lagoon Amusement Park.
With all types of rides from roller coasters to tea cups and rapid river runs, Lagoon Amusement Park has something to satisfy every member of the family.
After a thrilling morning of heart-pumping rides, you can relax in the lagoon pool beach or visit the Pioneer Village to feel like you've gone back to the wild wild west.
13. Explore MANY Playgrounds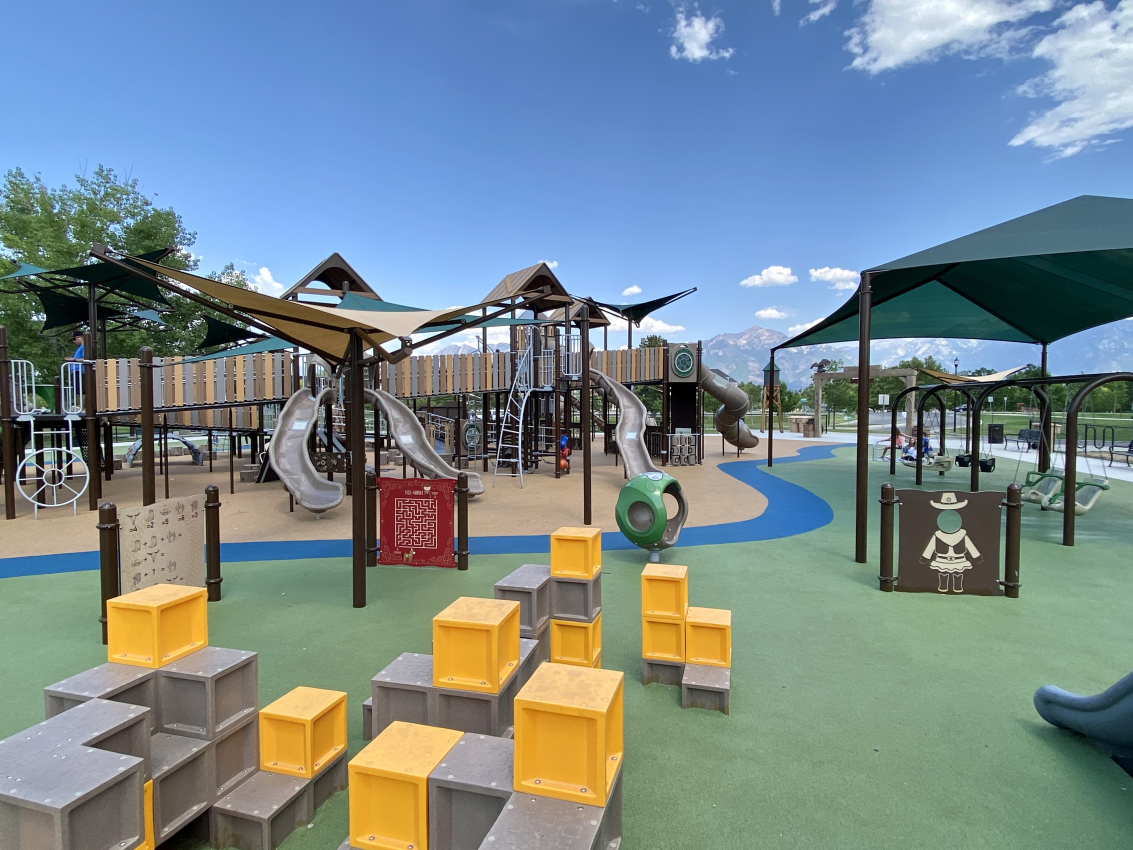 There are so many playgrounds in and around Salt Lake City that your kids will never get bored of them. What's more, Utah's playgrounds are huge and something I miss the most after moving away.
Here's a list of some of the best playgrounds that feature unique attractions like zip lines, huge slides, splash pads, and more!
"Wild West Jordan Park" at Veterans Memorial Park
Wheadon Farm Regional Park
East Lake Park & Beach
Sierra Newbold Playground & Splash Pad at Ron Wood Park
14. Pick the Perfect Pumpkin During Halloween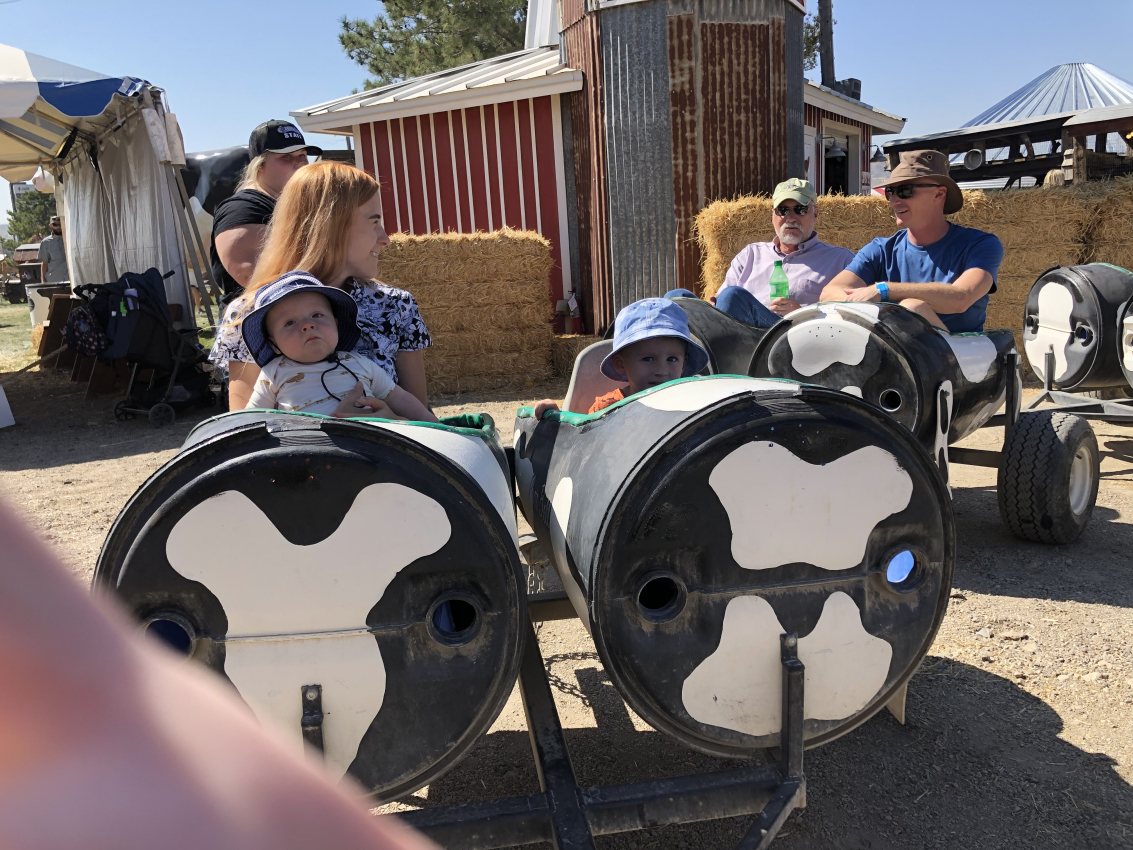 In the month of October, Salt Lake City has endless pumpkin patches waiting for you to explore with your family, making it one of the best Halloween destinations in the US.
Cornbelly's is a great choice if you are looking to combine your hunt with other fun activities such as a corn maze, pig racing, zipline, and more.
Mabey Farms is another good option if you don't want to pay for admission as you only need to pay for your chosen pumpkins. You can also get really cute photos of the kids here as they set up a photo booth outside of the barn.
Black Island Farms hosts a HUGE corn maze (16 acres to be exact) with 3 different stages so you can pick the level to suit your family. They also have plenty of fun farm activities like cow train, corn hole, hayrides, and even a haunted maze!
Indoor Salt Lake City with Kids
15. Get Creative at Color Me Mine
Unique attraction: Creative stations
Activities: Painting, Clay modeling, Papercrafts, Nail art classes
Color Me Mine is next on the list if you want another fun place to take your kids. With a fun atmosphere that encourages creativity, it creates an avenue for people of all ages and abilities to express themselves through art.
There are a variety of stations where anyone can create their masterpiece, coupled with super friendly staff ready to help make it happen.
The paint-by-number station is the perfect place for beginners who need guidance in getting started or for experienced artists who want to try something new—like creating a landscape using only blues or greens.
The coloring book station lets you explore colors and see how they blend when combined. The stamping station also lets you create designs using paper plates, plastic cups, and more.
And best of all? You can take your creation home with you.
Definitely, a fun and creative place to be where your mind is put to work, and you can come up with something new that's different from the other things already out there.
16. Learn and Create at the Discovery Gateways, Children's Museum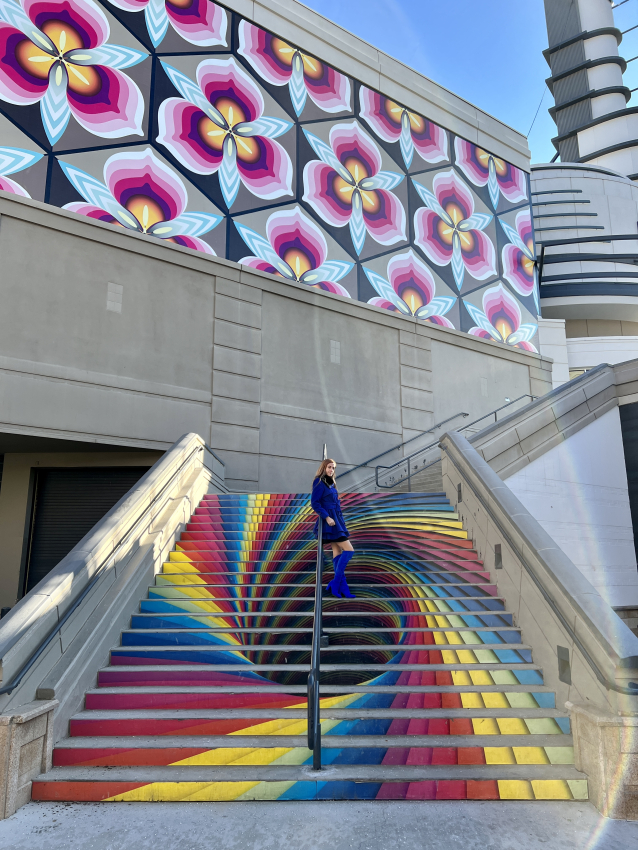 Unique attraction: Exhibits
Activities: Art projects, Science experiments, Learning
All visits to salt lake city should include a trip to a museum. Discovery Gateway is Utah's Children's Museum with exhibits, learning stations, and a restaurant.
The building is filled with interactive displays that make you feel like you're on top of this magical place where everything is made of LEGOS (but probably not).
There are also special events and classes, like art projects and science experiments and the kids will love exploring all the different rooms at this place—there are so many fun things to see.
You'll get your money's worth if you bring them here because there are lots of things they can do on their own without having to wait around while other people do it too so you can sit back and enjoy watching them learn!
17. Visit the Loveland Living Planet Aquarium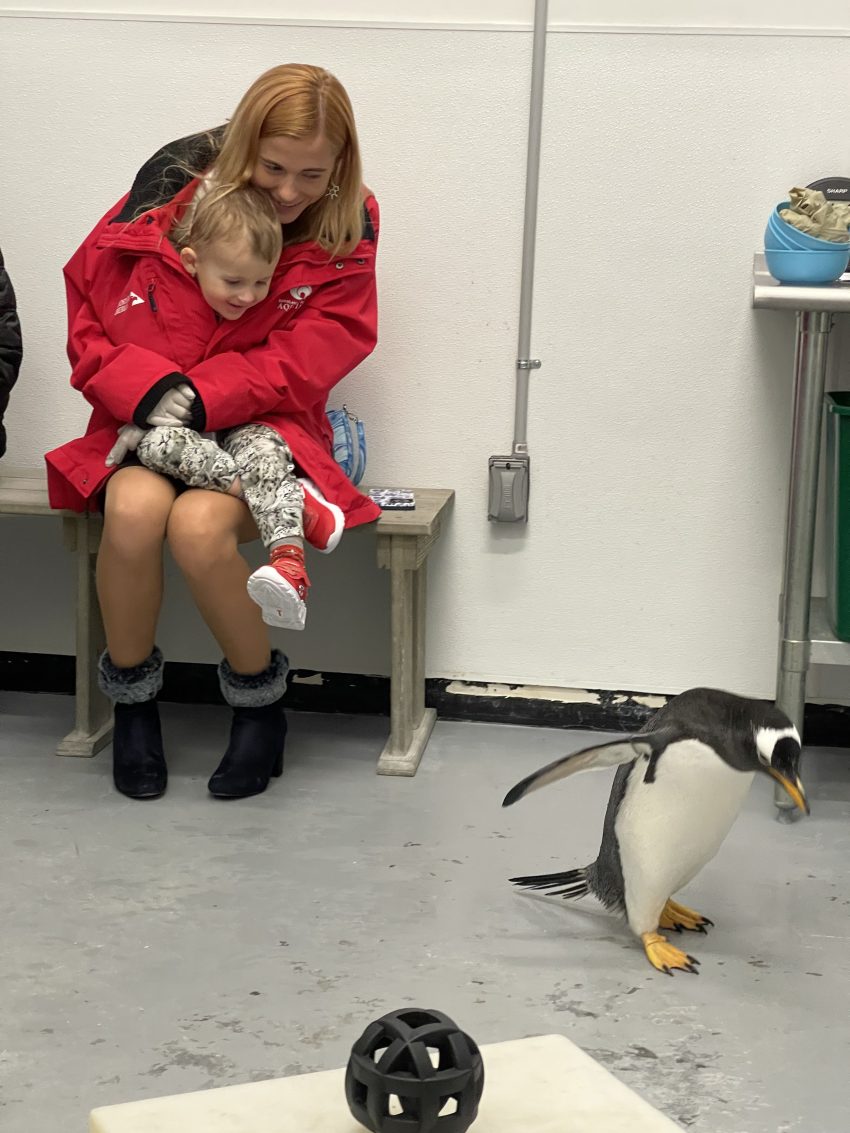 Unique Attraction: The Aquarium
Activities: Tours
It is a family-friendly attraction featuring animals from all over the world. There are more than 70 different animals, ranging from sharks and stingrays to pygmy marmosets and ring-tailed lemurs.
You'll also hear some of these animals' sounds up close at Loveland Living Planet Aquarium.
There are lots of activities for kids like turtle races, face painting, and animal shows—but adults will enjoy visiting too. The zoo has plenty of walking trails that allow visitors to get close and personal with their favorite animals.
You can rent bikes or take a Segway tour through the zoo grounds if you'd like, take guided tours of the aquarium, or wander around on your own.
Located next door to the Museum of Discovery, the aquarium is renowned for its interactive activities and educational opportunities, so it's easy to have a lot of fun in one day.
18. Burn off Some Energy at KidsTopia Playspot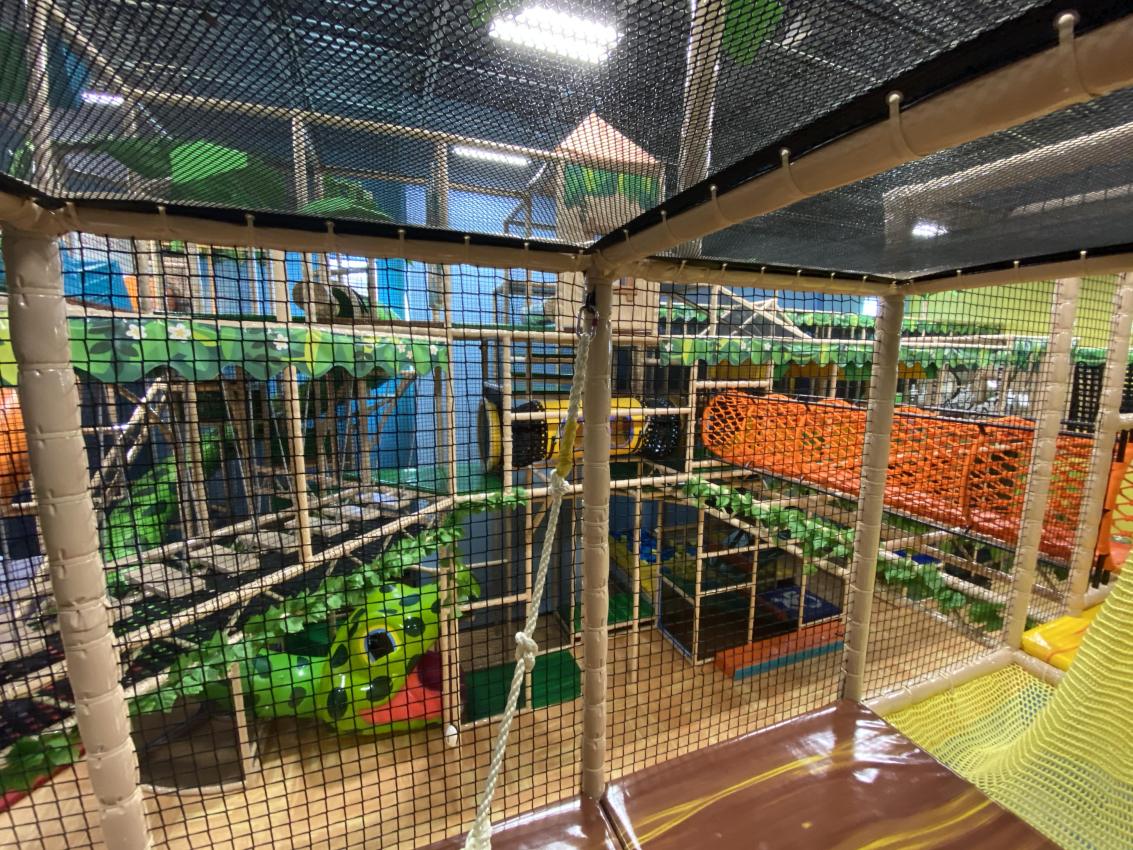 If you're looking for something to do on a rainy day, take the kids to KidsTopia Playspot!

This indoor playground is HUGE and has tonnes for the little ones to explore while you relax. In fact, it's actually Utah's biggest indoor playground.
There is a lot to do here from ball pits to giant slides, adventure courses, bridges, and other challenges. Kids from 0-12 can all find something they love.
19. Learn Something New at Clark Planetarium
Unique attraction: Cosmi light and laser show
Activities: Exhibitions, IMAX theater, full-dome theater.
A visit to the Clark Planetarium should be on all families' list of things to do in Salt Lake City. And the best part is that it's free to enter!
Yep, the 10,000-square-foot exhibition is free to enter and explore, allowing you to learn more about the planet, stars, and skies.
If you're happy to pay for a ticket, you can even go into the full dome or IMAX theatre to see a show, and in the evenings, the Planetarium puts on cosmic light and laser shows!
19. Visit the Natural History Museum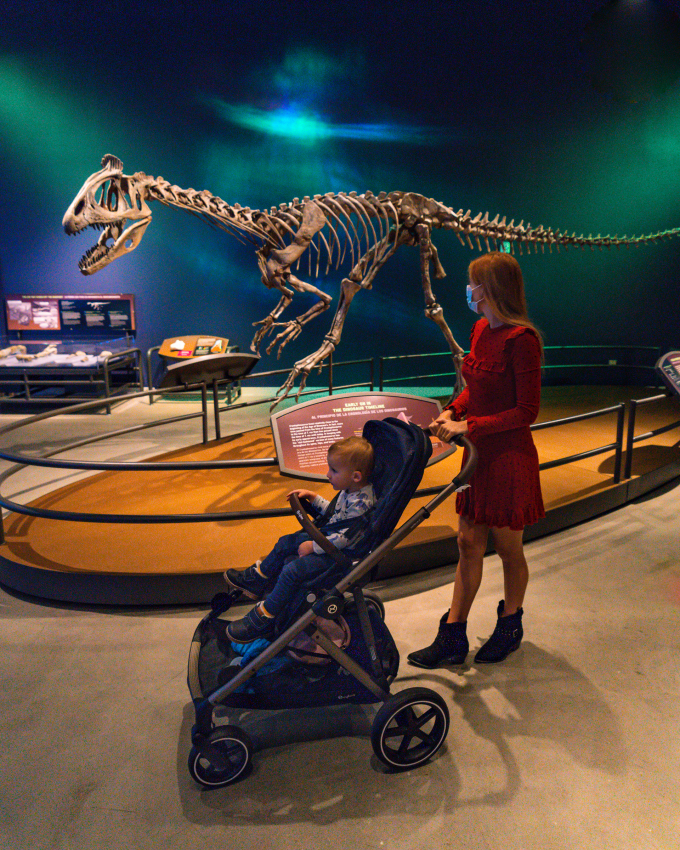 Unique attraction: Hands-on exhibits
Aside from the countless exhibition displays making sense of the natural world. the Natural History Museum in Salt Lake City always has a lot going on to make your visit even more fun.
The museum hosts a range of interactive exhibits for the kids to be able to get their hands "dirty" and really interact with the science in an understandable and engaging way.
Here you will find everything from dinosaurs, to cavemen and first nation's history, giving you and your kids a great overview of the area's past.