The state of Montana, often called the "Treasure State", is home to some of the most beautiful natural treasures in the country. Though it is the 4th largest state by size, Montana is one of the least populated states in the country, leaving lots of wide-open space that has drawn explorers and artists to the area for hundreds of years.
Outdoor sports like hiking in national and state parks, skiing, white water rafting, and fly fishing dominate much of the adventures in Montana all year around.
However, Montana is also home to many charming and historic towns that have plenty of art, culture, and good food to explore. Here are some of the best things to do in Montana.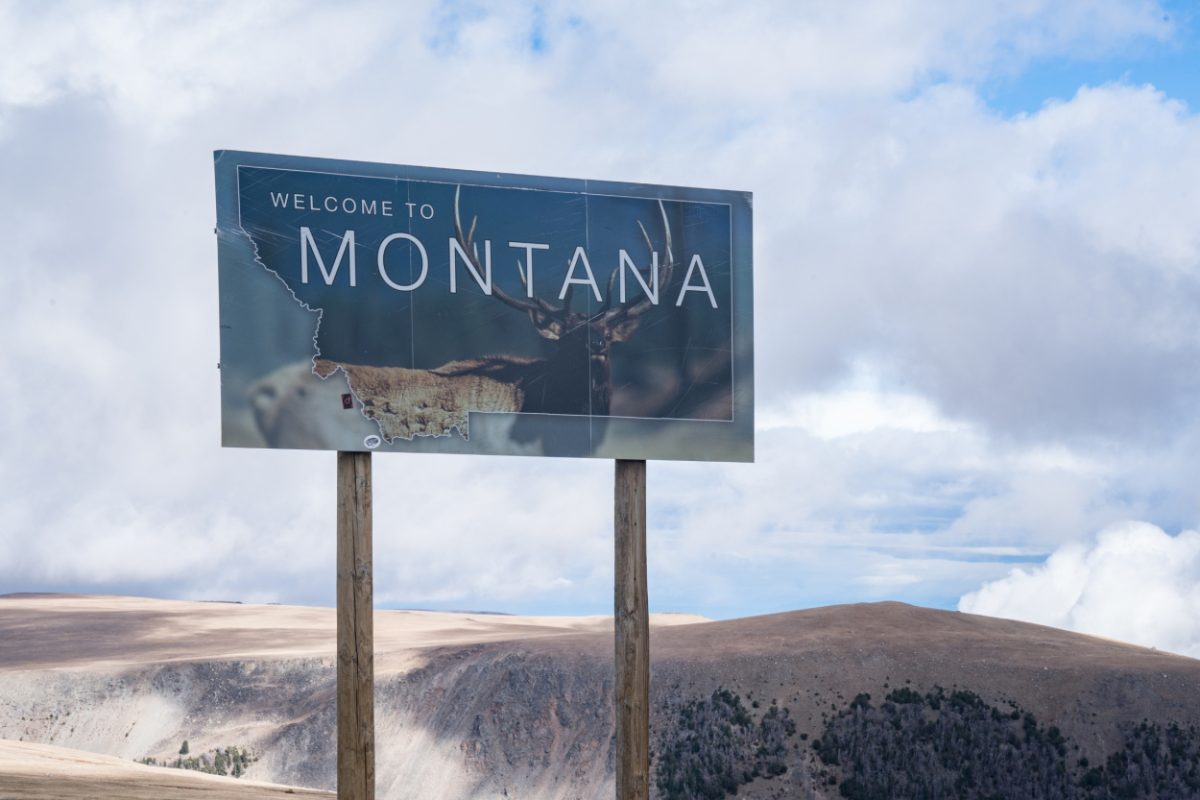 ---
1. Hike at Glacier National Park
Glacier National Park is perhaps the most popular tourist destination in Montana, and for good reason! This stunning national park has it all– crystal-clear glacier lakes, majestic mountain ranges, rushing waterfalls, and plentiful wildlife. Glacier is best known for its thousands of miles of hiking trails. Here are some of the best hikes in the park.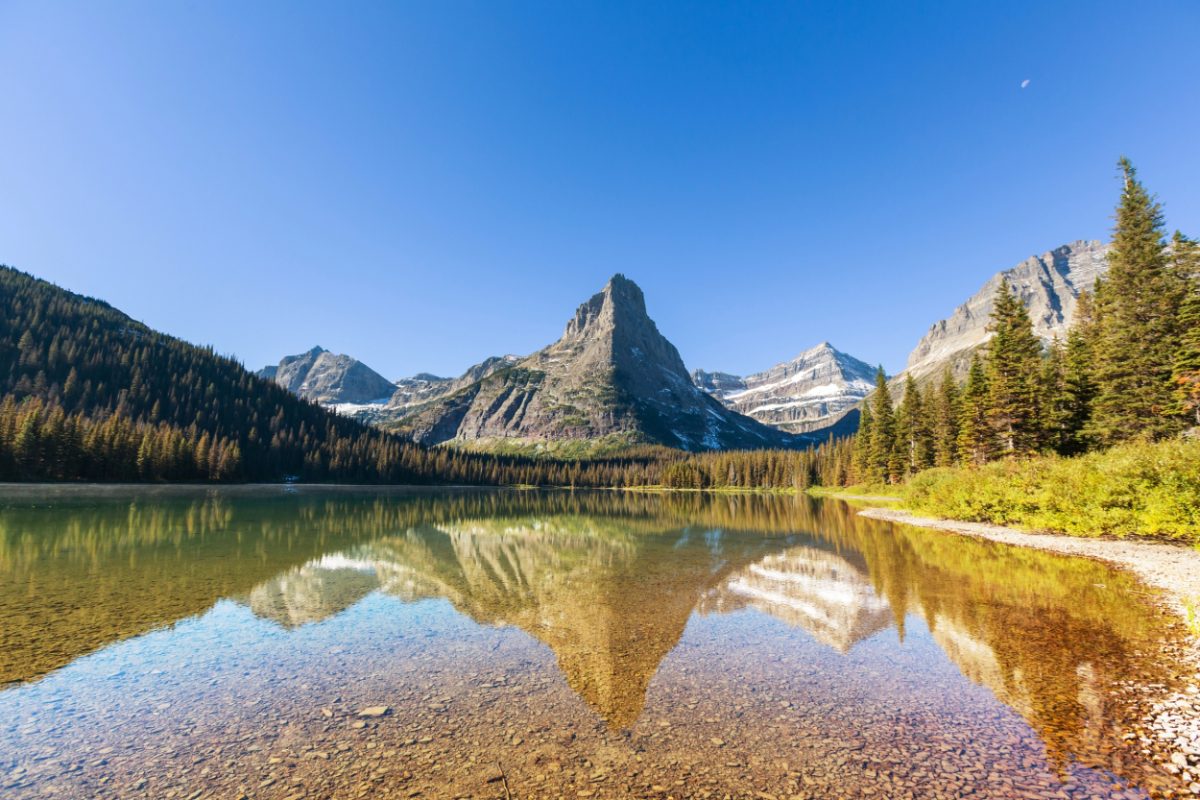 1.1 Trail of Cedars
The Trail of Cedars trail is unique for being one of 2 wheelchair-accessible trails in Glacier National Park. With a well-maintained boardwalk trail, this easy walk is also a great thing to do with kids in the park.
This 1-mile hike takes you through an ancient red cedar forest, around fields of deep green ferns and over the glacier-blue Avalanche Creek.
1.2 Highline Trail
Highline Trail is one of the most popular trails in Glacier National Park for intermediate-level hikers. The trailhead for this hike is located along the iconic Going to the Sun Road that will bring you high above the treeline, with expansive views of the whole park.
This hike is one of the best things to do in the spring or summer when the trails are covered with wildflowers and wildlife like deer and birds can be seen around the trail…
Recommended Tours:
Custom Yellowstone Day Hike With Transportation From Bozeman
Private Yellowstone Tour: Iconic Sites, Wildlife, Family Friendly Hikes + lunch
🚙 Montana is best explored by car. Discover Cars has plenty of options for all seasons and needs. You can return the car to a different location too if you want to continue your road trip to Pacific Northwest.
2. Go Skiing
If there's one winter activity that Montana is known for, it's skiing. Black diamond skiing experts and newbie skiers alike flock to the state's many amazing ski resorts to experience this favorite winter sport, Montana-style. Here are some of the best ski resorts in Montana: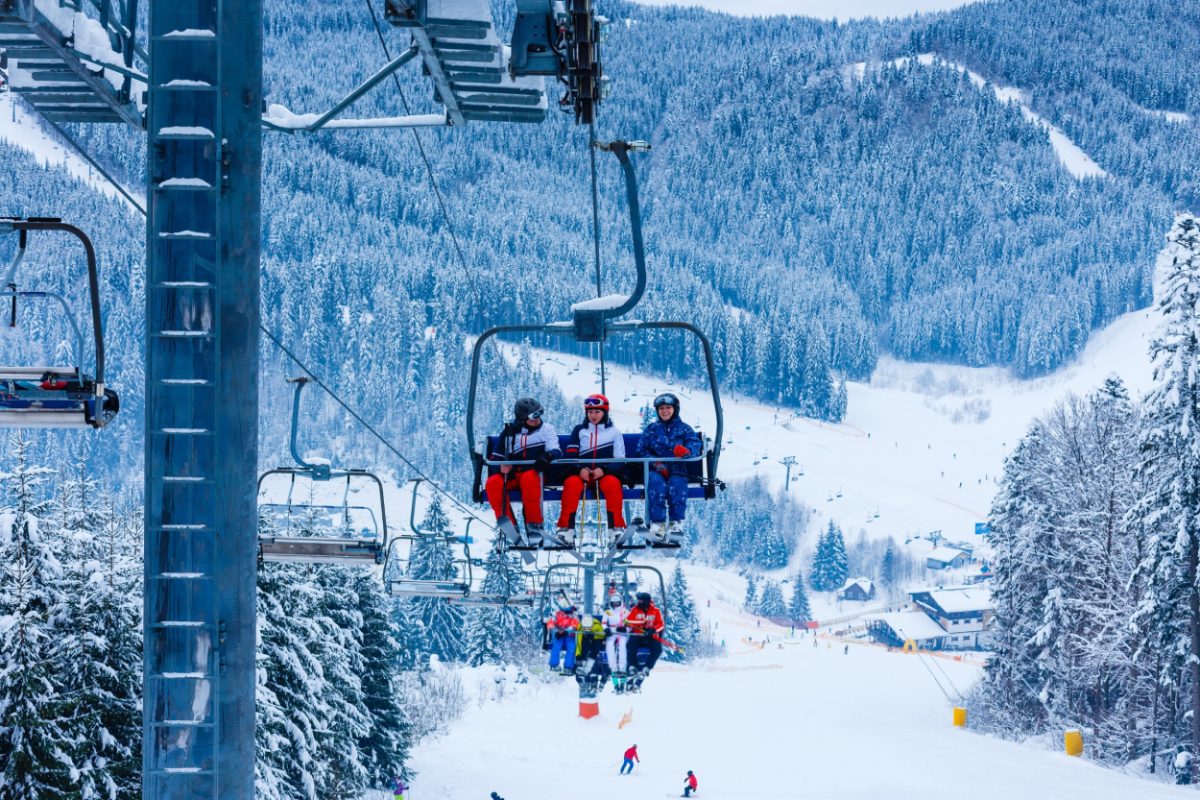 2.1 Big Sky
Big Sky is arguably the most popular of all Montana's ski resorts. Located just a 30-minute drive from the town of Bozeman, Big Sky's 5,850 miles of skiable terrain and 400 inches of annual snowfall make it a superb place for your picture-perfect ski vacation.
Big Sky Resort is packed with all the amenities you could need from shops and restaurants to lodging and ski lessons. The resort is open from Thanksgiving day to mid-April.
Where to Stay around Big Sky Resort
2.2 Whitefish Resort
Not too far from Glacier National Park is the charming town of Whitefish, Montana and the Whitefish Mountain Resort. There are plenty of on-mountain restaurants and lodging, but the city of Whitefish is one of the most welcoming towns in Montana and has lots to offer.
Whitefish offers affordable packages for anyone wanting to learn how to ski the resort's 3000 miles of skiable terrain. The resort is open from the beginning of December to mid-April.
Where to Stay near Whitefish Mountain Resort
3. Visit a museum
Montana is not only known for having plentiful natural beauty, but for having a complex and interesting historical background. With exhibits on the prehistoric dinosaurs that used to roam Montana to the lives of cowboys in the Wild West, there's something for everyone. Here are some of the best museums in Montana.
3.1 Museum of the Rockies
Museum of the Rockies is not only one of the most popular museums in Montana, but also one of the world's foremost paleontological museums. This museum is located not too far from the Big Sky resort, making it a great thing to do in the winter to warm up after a day of skiing.
Among other things, the museum currently possesses the largest T-Rex skull in the world and a complete Allosaurus skeleton.
The museum is open daily from 9 AM to 5 PM except for Jan 1, Nov 24, and Dec 24 and Dec 25.
3.2 Yellowstone Gateway Museum
Yellowstone National Park, located in Wyoming, Idaho and Montana, is one of the most famous national parks in the US. Many people don't know that a small town in Montana called Livingston used to be the gateway to Yellowstone National Park.
Today, visitors can visit the Yellowstone Gateway Museum to learn about Yellowstone's nature as well as the native peoples of the area and early American homesteaders and explorers.
4. Tour a Ghost Town
Fans of cowboys and old Western movies MUST add Montana to their bucket list. The Treasure State is home to dozens of well-preserved, historic 'ghost towns' that began when treasure hunters came to the state seeking a fortune in precious metals. Here are some of the best ghost towns in Montana: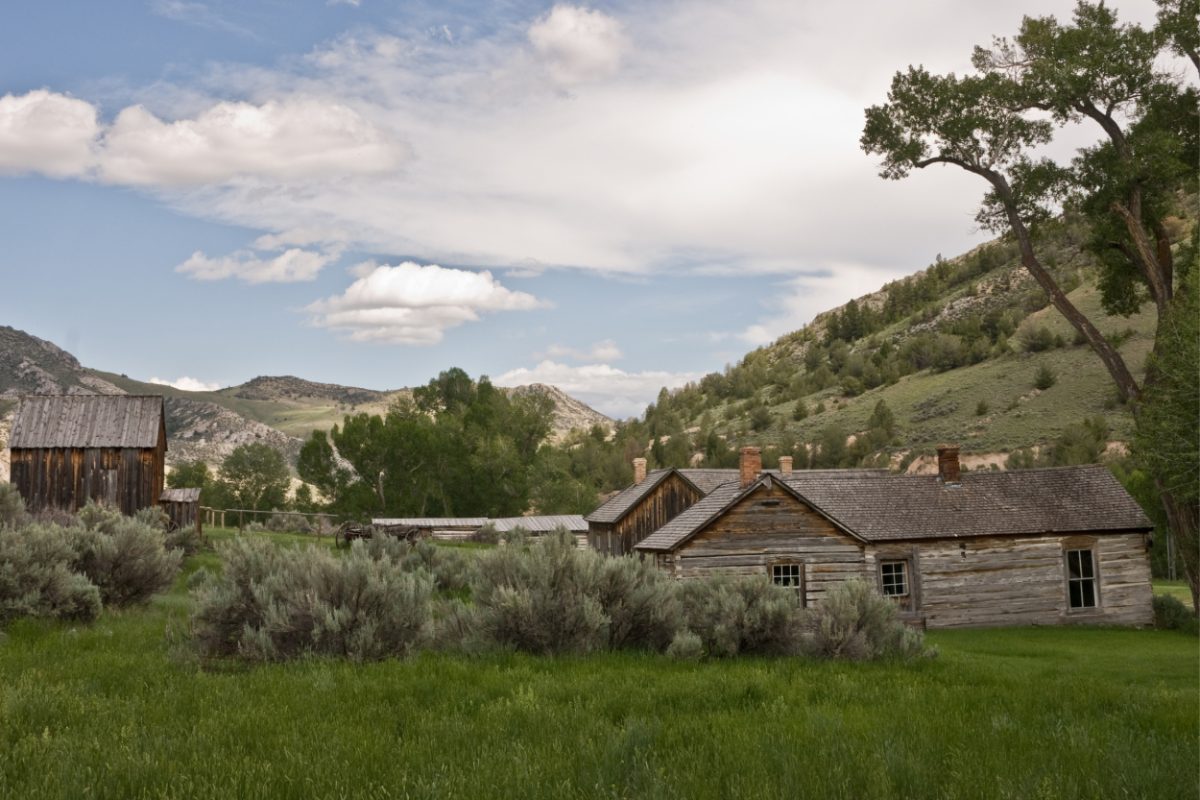 4.1 Virginia City
Virgina City, located less than 2 hours from Bozeman, is one of the best-preserved ghost towns in Montana. Like many other ghost towns, Virginia got its start when gold was discovered in the area and was abandoned when gold prices pummeled.
Today visitors can explore the abandoned, but well-preserved candy shops, post offices, banks, and newspaper offices.
4.2 Bannack State Park
Bannack State Park is one of the largest and most popular ghost towns in Montana. Once a bustling, gold-mining city of 3,000 people, Bannack is now an abandoned Wild West town, frozen in time.
Bannack has over 50 historic buildings to explore. Nearly all the buildings, like the Mercantile and the hotel, are open for visitors to walk through.
Recommended Tours:
Montana Old West Ghost Towns Private VIP Tour
Beyond Yellowstone (Winter) – West Yellowstone Area Private Excursion
5. White Water Rafting
Montana is king when it comes to outdoor activities and adrenaline junkies visiting the state need to participate in one of the many white water rafting activities.
There are many white-water rafting tour operators who will guide you down through the heart-pumping rapids of one of the nearby rivers, usually the Yellowstone, Gallatin, or Madison rivers.
For those looking for a less adrenaline-pumping experience, a leisurely float down the Madison river is a great thing to do with families and young children. Locals and tourists alike like to blow up their tubes, grab a cold drink and waterproof speaker, and relax on the river with their loved ones.
Recommended Tours:
Half-Day Glacier National Park Whitewater Rafting Adventure
2 Hour Rafting on the Yellowstone River
6. Fly Fishing
Any professional fly-fisher (also known as 'anglers') will tell you that the wilderness of Montana is one of the world's premier fly-fishing destinations. The many fly-fishing tour companies in the state operate fly-fishing tours perfect for any season of the year, budget, skill-level, and timeline.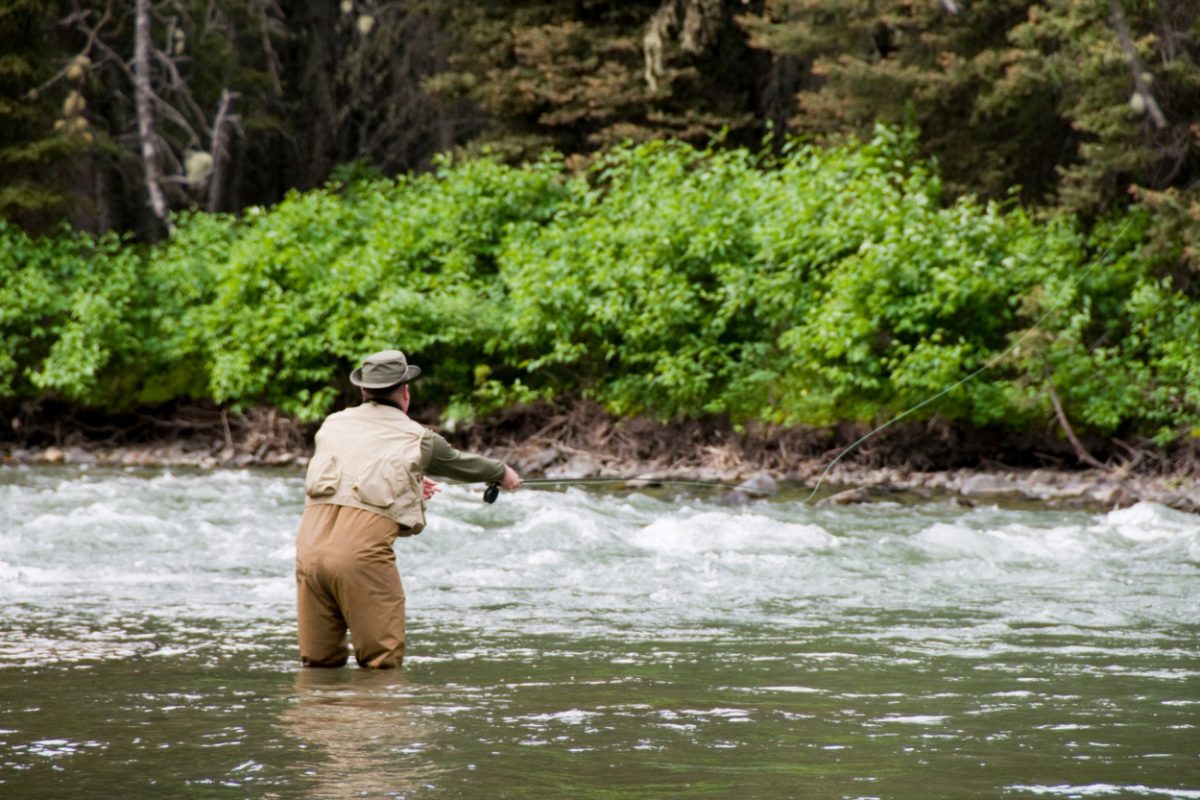 Whether it's a half-day kids' walking and wading trip, or a beginner fly-fishing class, or a multi-day rafting trip, there's a thrilling fly-fishing experience for everyone. Most fly fishing tours leave out of Bozeman or Missoula.
7. Eat Huckleberries
Huckleberries are a small, purple berry that grows wild across Montana. They are an extremely popular fruit that everyone must try when they visit Montana.
Huckleberries are served in many different ways from jams, chocolates, and ice creams to donuts, pies, and syrups. Here are some of the best huckleberry desserts in Montana.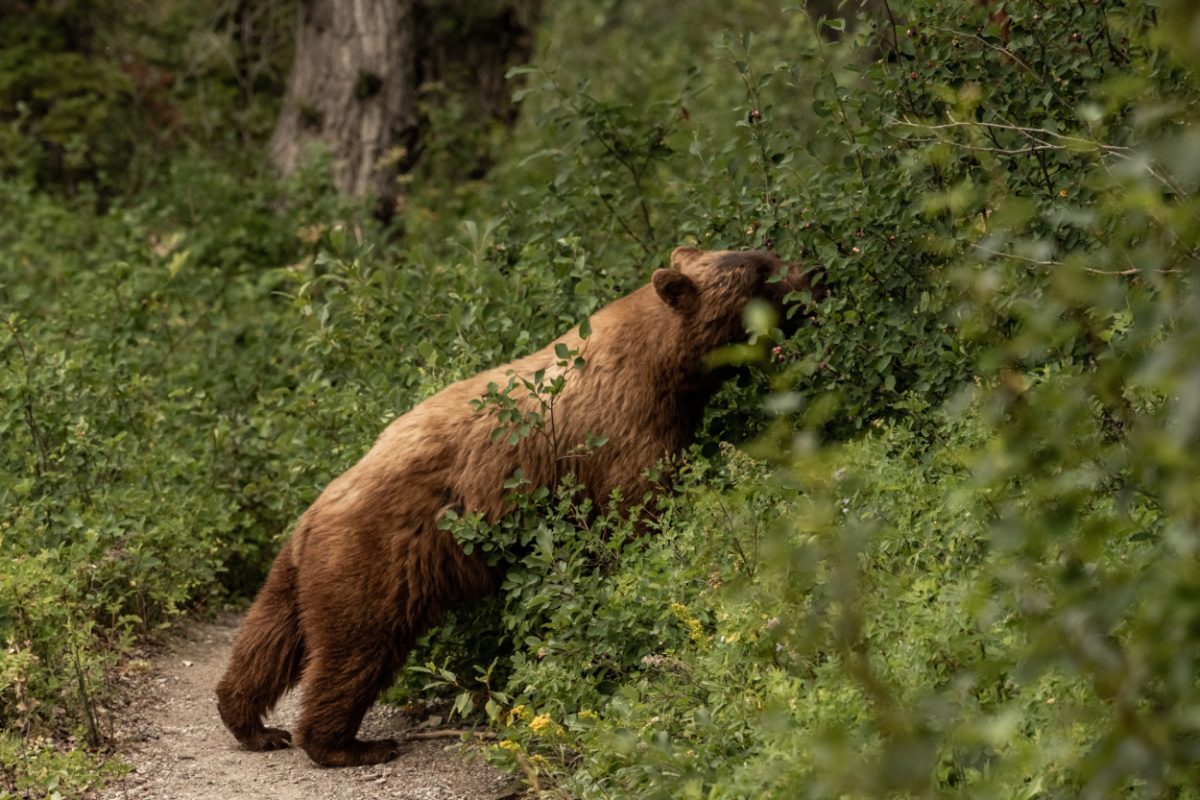 7.1 Huckleberry Ice Cream at Sweet Peaks
Sweet Peaks, a local ice cream shop with locations in Missoula, Whitefish, and Kalispell, is well known for its delicious huckleberry ice cream. The thick, creamy ice cream is made with fresh huckleberries and is amazing paired with a scoop of honey lavender ice cream.
7.2 Grizzly Claw at Rock n Roll Bakery
Rock n Roll Bakery is a famous bakery in East Glacier National Park. They're known for having the best huckleberry pie in the whole state (it's truly out of this world). Another popular menu item is the "Grizzly Rolls" which are essentially huckleberry cinnamon rolls with lots of cream cheese, yum!
8. Test Local Craft Beer
Montana has a little-known secret– the Treasure State has a bustling local craft beer scene. The Montana craft beer scene is often overlooked in favor of bigger destinations like Oregon or Massachusetts, but that doesn't mean Montana doesn't have some great beers. Here are some of the best craft breweries in Montana.
8.1 Nordic Brew Works
Heading out for a night of testing local craft beers is a great thing to do as a couple or with a group of friends in Montana. Nordic Brew Works in Bozeman is a great place to start your journey.
This unique Scandinavian-themed brewery has a wide range of beers from sour red ale called "Devil's Slide" to a blood orange wheat ale. A pint of local beer is best paired with some of Nordic's famous mushroom pizza.
8.2 Backslope Brewery & Kitchen
Backslope Brewery in Columbia Falls is just a stone's throw away from Glacier National Park. Buy a flight of beer here for an opportunity to test several different varieties like the Pilgrim Blonde ale and the Crooked Wind IPA, which are brewed in-house.
The Bistro Burger with creamy goat cheese, tart pickled onions, and a side of parmesan fries is a must-try!
9. Hot Springs
Montana is one of the top destinations for a relaxing soak in a hot spring. The Treasure State has dozens of hot springs ranging from simple no-frills locations to luxurious spa resorts.
Not only are hot springs relaxing but the geothermally heated water is known to have natural healing benefits. Here are some of the best hot springs in Montana.
9.1 Bozeman Hot Springs
Bozeman Hot Springs is one of the state's more popular hot spring destinations, just like the Mammoth Hot Springs that are usually included on most popular wildlife tour itineraries.
This location features 12 different hot spring pools, all with varying levels of warmness, so there's something to suit everyone. There is also live music on the weekend, a fully-equipped fitness center, and a relaxing spa with a sauna.
9.2 Norris Hot Springs
Norris Hot Springs is a bit more of a hidden gem, but it's still an amazing place to relax in the "Water of the Gods" as many people refer to it. These hot springs are located out in nature, so you may spot a deer or two as you kick back in the springs with a cold craft beer and listen to local bands play live music.
10. Explore a State Park
Montana is probably most well known for its amazing Glacier National Park and proximity to Yellowstone. What many visitors don't know is that Montana also has many state parks that haven't been given national park status yet but are just as exciting to explore. Here are some of the best state parks in Montana: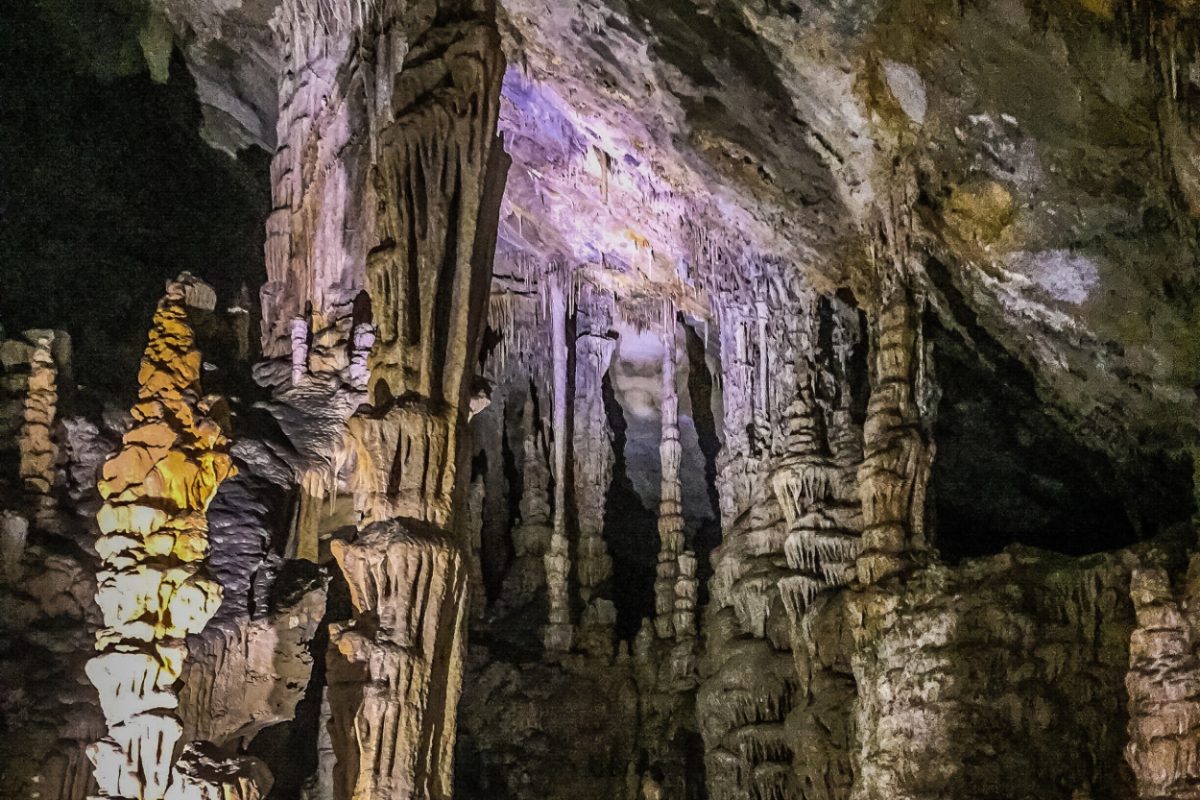 10.1 Flathead Lake State Park
This state park is home to Flathead Lake, the largest freshwater lake in the Western United States. The pine tree forest surrounding the lake is the perfect place to camp, hike, and enjoy breathtaking sunsets.
Flathead Lake is one of the cleanest lakes in the world making it a renowned location for fishing, swimming, kayaking, or paddleboarding.
10.2 Lewis and Clark Caverns State Park
The intricate limestone caves of Lewis and Clark Caverns State Park are one of the more unique natural beauties the state has to offer. The caves of Montana's first and best-state park are only accessible by booking one of the guided tours from May 1-September 30.
Entrance fees range from $4 per person or $8 with a vehicle. Guided cave tours cost from $15 to $40 depending on the cave.
Visitors can stay overnight in the park at campsites, rental cabins, or tipis and explore the 3,000 miles of hiking and mountain biking trails. Fees can be viewed here.
Alternatively, stay at the nearby Wyndham Lodge at Three Forks, Homestake Lodge in WhiteHall, or the Jefferson Inn in Whitehall.
11. See Wildlife
Of course, any visitors to Montana should not miss out on the opportunity to spot some of the wildlife native to the state! The most common animals seen running around the state are several varieties of deer, the most common being the Pronghorn.
Bald eagles are known to build nests in several parts of Glacier National Park and their giant wingspan is truly a sight to behold.
Grizzly bears are the state animal of Montana and can be spotted all around the state. While grizzly bear attacks are very rare, when hiking in Montana it is important to know the proper precautions to take in case of a bear sighting. Always carry bear spray, travel in groups, and make noise to scare off any bears.
12. Visit the Ringing Rocks
Something the kids will love, the Ringing Rocks are located near the town of Butte and Whitehall in Montana. Hit them with a hammer or a mallet and they'll resonate like a bell.
Although there have been tests, and a few minor studies, there has not been in-depth research about why they really ring.
Developed over eons, these igneous mafic rocks are similar to the rocks in Upper Black Eddy, Pennsylvania. While the ringing rocks in Pennsylvania are 200 million years old, the singing rocks in Montana are only 76 million years old.
Being around these rocks really makes you take a stock of time while listening to the harmonious music nature produces.
So those are the top things to do in Montana when you visit. What do you plan on doing first?