I've always been a fan of theme parks, but with kids (especially little one) experience can differ. While the crowds head to Disney World or Disneyland it's a costly and stressful trip due to crowds.
Before we visited our first Legoland (in Dubai actually!) there was very little about what to expect online. It seemed like everyone was going to Disney or Universal.
After we experienced Legoland Florida I can honestly say that it's the best theme park. I will totally come back and bring other friends with kids, because the experience isn't only fun for the little ones, but also for the parents which makes it a great carefree family getaway.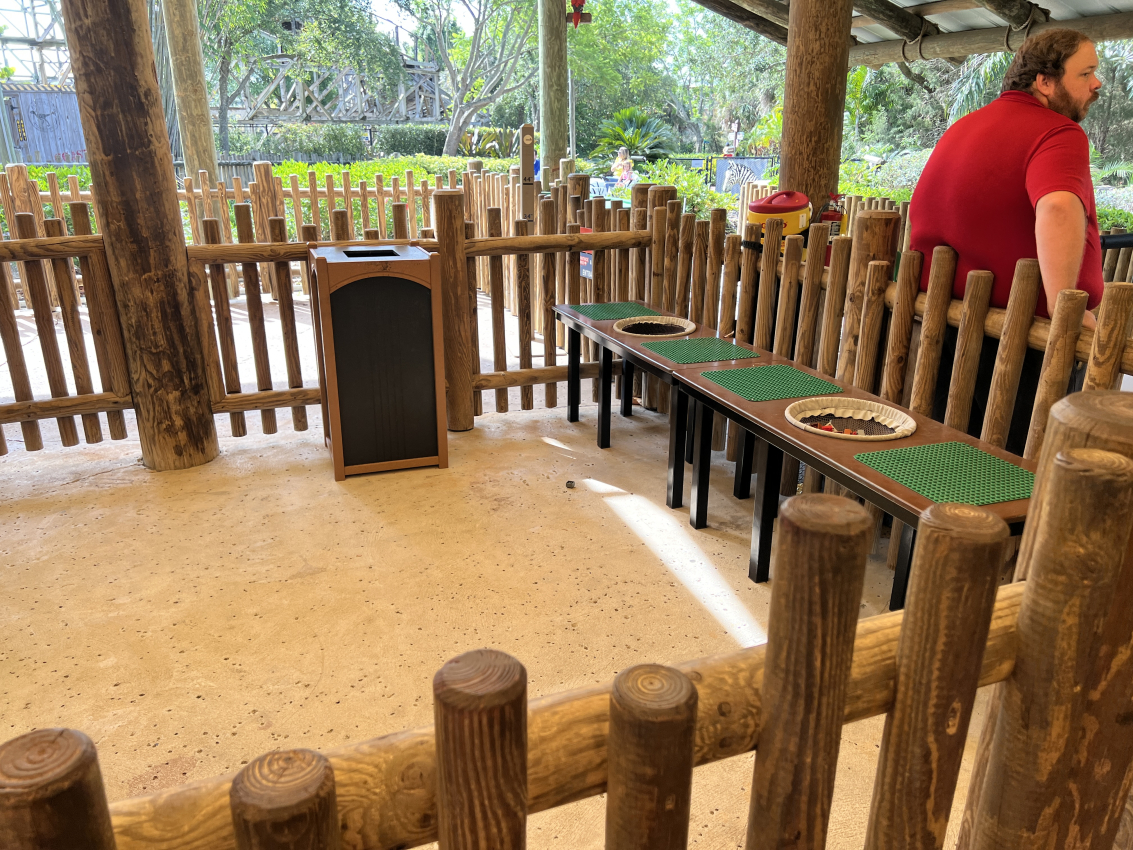 ---
Legoland vs Disney
Disney and Legoland are completely different experiences and it depends on what are you looking for. If your kids are super into Disney characters or you're a Disney adult then obviously, you'll be all over Disney.
However, Legoland can be fun even if your kids aren't into Legos just yet (but let's be real: most 2 year olds probably experienced Duplo already).
Is LEGOLAND as busy as Disney? Not even close and that's the best part! We visited two Legoland parks so far and it was never busy, which made the entire experience pleasant.
No need to set alarms to book Lighting Lanes and stress about the app, run like maniacs to make restaurant reservations. At Legoland, you can just enjoy yourself as a parent because your kids won't be complaining why are they waiting in lines forever.
The longest we waited was 17 minutes for the Dragon Roller Coaster, while my husband and 2 year old rode a wave over and over again so nobody was bored.
Most importantly, Legoland is smaller so doesn't overwhelm the kids. The younger kids who aren't old enough or tall enough to experience might feel left out at Disney or Universal as it's geared towards teenagers, but LEGOLAND is devoted to the little ones. There are play areas available near many of the rides that have height restrictions.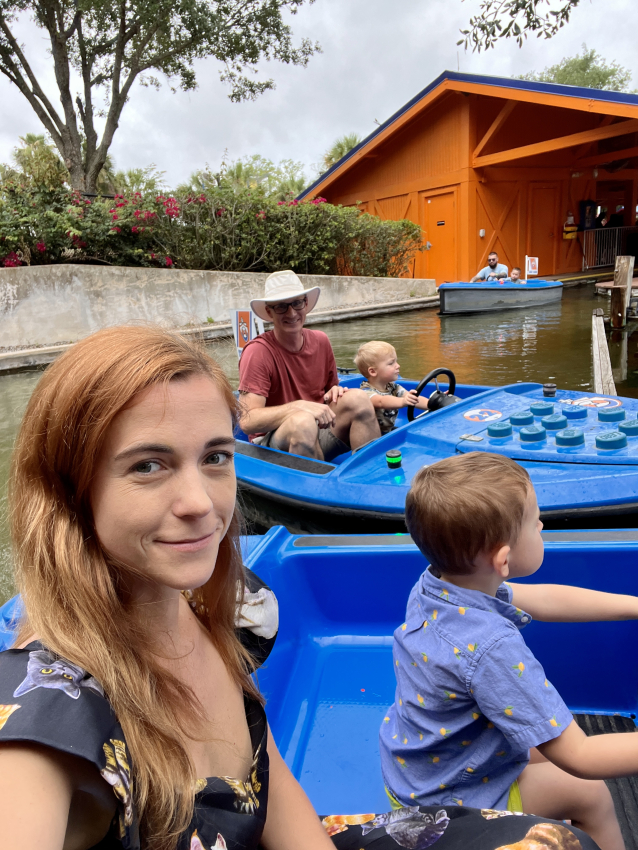 ---
What Age is Legoland Orlando Good For?
There's a common misconception that Legoland is mostly for toddlers, but this couldn't be further from the truth. It's absolutely incredible with toddlers, but older kids will have a blast too.
During our visit, there were quite a few field trips with kids ages 9 and 10 and they were just as excited as my 4 and 2 year olds. In fact, even my tall 4 year old couldn't go on the scariest ride.
They also have a waterpark for all ages from splash areas, through a wave pool, and a TON of slides. Truly, I wasn't brave enough to go on some slides but my husband had a blast. My son spent ages constructing and testing different rafts.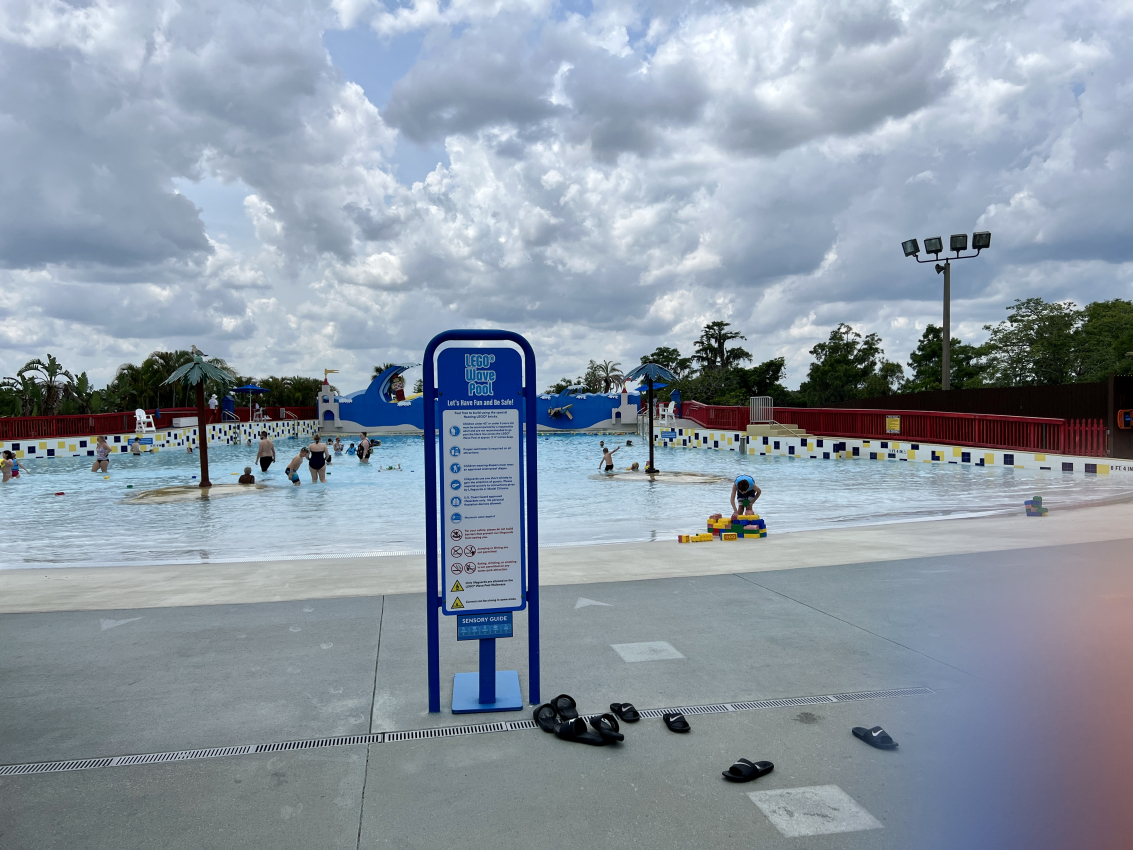 There's also a Peppa Pig Park aimed at the youngest kids. We originally planned on going, but after giving it a thought we realized that our 2 year old is way too thrill-seeking and thought it was for a slightly younger demographic and spent an extra day at Legoland instead. But, friends went with kids the same ages and they had a blast!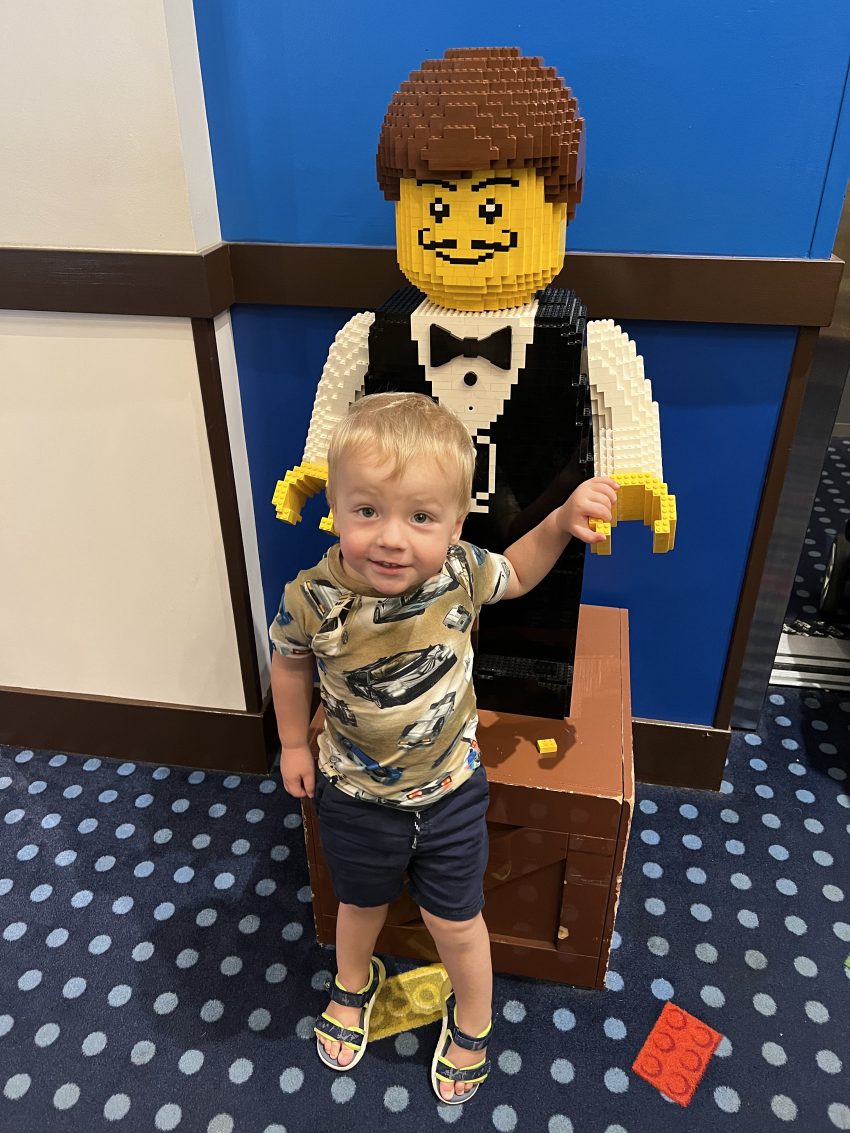 ---
Legoland Florida + Legoland Florida Waterpark
Legoland Hotel Florida
If you're planning a trip do yourself a favor and stay at the Legoland Hotel. The park is about 1h20min from Universal or Disney so you don't want to make it a day trip unless you have to. The hotel is a few steps away from the park entrance.
I've been to plenty of hotels all over the world that claim they're kid-friendly, but this was the first one made specifically with families with kids in mind.
Even the simplest things made our life easier. Toddler-friendly sinks and built-in seats, little Lego play areas in their own sleeping section, non-reachable things – everything made sense with kids at the hotel.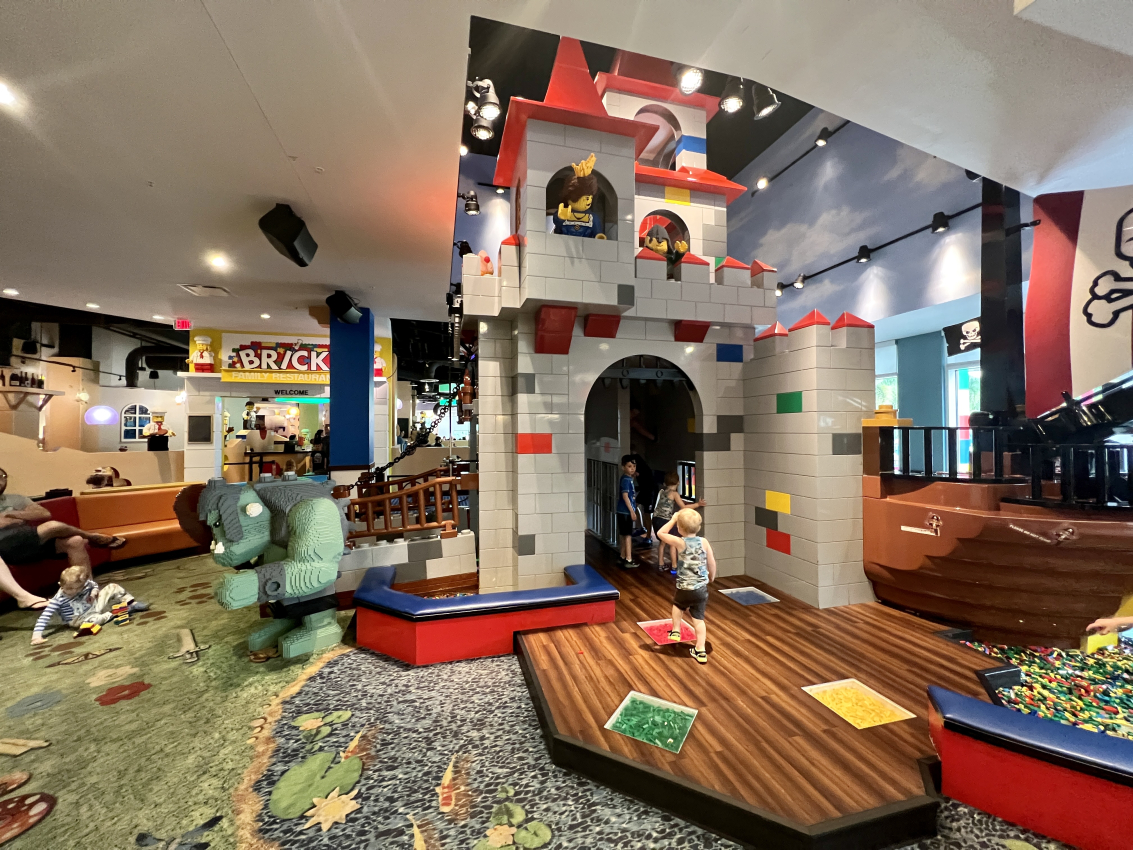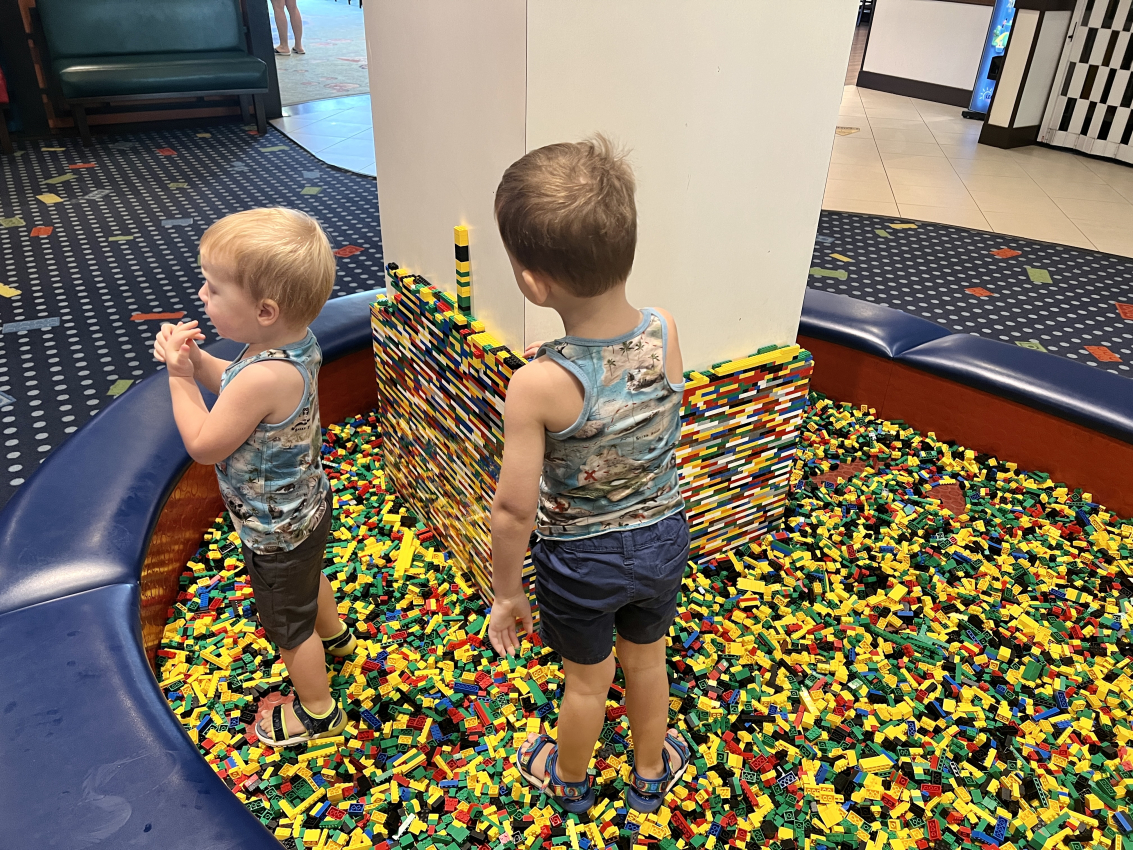 Plus, the entire spot is like a giant play area so parents can relax. You can spend an entire day at the hotel without having to even go to the park!
Every morning and afternoon kids have a treasure hunt to find a surprise – it was usually a small Lego set and juice or fun accessories.
Every corridor has hidden areas with play areas, movie theaters, Lego pools and there's a bigger play area with activities taking place all day basically. Most play areas have cafes and bars attached to it so parents can relax while kids run wild!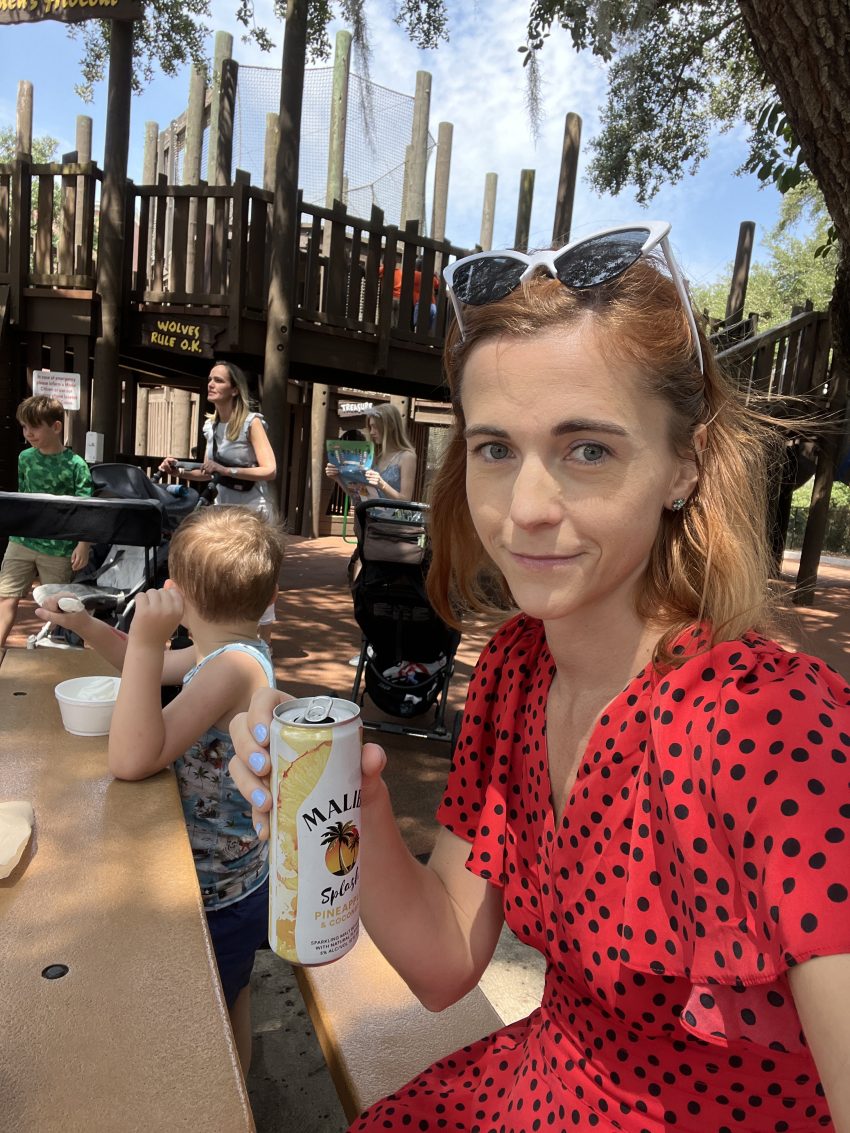 ---
You can book additional Lego workshops (for free, but require prebooking at the front desk or online before your visit) as well when they teach you how to create fun things from Legos – both kids had a blast at the workshop (of course, we helped them build and had fun too).
There are three restaurants on-site. Breakfast is served on a big plate with different things like eggs, pancakes, muffins, sausages, and so on so everyone can get what they want. It was so well thought and I truly loved the breakfast gravy. If you need or want something else you can order a la carte as well.
At dinner, the kids are given some surprises (we got pirate bandanas) and there was a play area, so we had dinner in peace while they played.